SPOTLIGHTS
Wrestling's 4Rs 5.26.14: WWE Smackdown & TNA Impact Reviewed
Posted by Daniel Clark on 05.26.2014

Batista battled Dolph Ziggler in a no DQ match on Smackdown, MVP and his new team ran wild on Impact and more! Wrestling's 4Rs breaks down the Right, the wRong and the Ridiculous of WWE Smackdown & TNA Impact.


How the 4Rs of wRestling Work!
Here is a quick explanation of the 4R's. The column will run TWO times a week. We will group our feelings on the shows in various categories: The Right, the wRong and the Ridiculous. The Right is stuff that worked very well: a great promo, a great match and so on. PuRgatoRy is a section between the right and wrong. It shows equal traits from both sides that cannot be ignored and needs discussed. It is not a bad place per say, as things can get remedied or go the wrong way the very next week. The wRong is what it sounds like: bad matches, bad or boring promos and so on. The Ridiculous is stuff that had no right on TV: Stupid angles and so on. And there is always a possibility of a 5th R, which is as bad as they come. This column is supposed to be analytical, and at the right time very critical of the shows, it was the whole reason it was created. This is not a "mark" column, nor a "smark" column, our goal is to analyze the show from many different fronts, reward the good and call out the bad. We will not apologize for our opinions, they are as they are, whether positive or negative.
---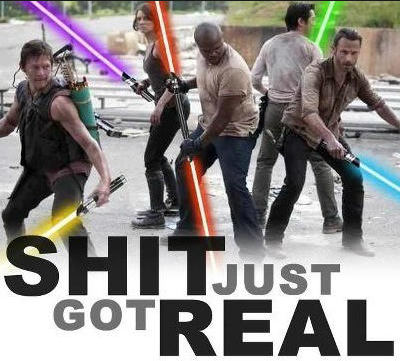 By: Jericho Ricardi
IMPACT 5.22.14:
Angelina Love def. Brittany at 3:25 via pinfall to retain the Knockouts Championship

Austin Aries def. MVP at 3:43 via DQ

Willow def. Magnus at 4:50 via pin via Twist of Craze on the ramp

Bobby Lashley def. Eric Young at 9:31 via pin in a non-title match


THE RIGHT:
The opening promo: MVP's new group asserted themselves in a big way right from the top of the show, destroying Kazarian for looking at them wrong before dismantling the Wolves. I'm glad they addressed the Wolves and their connection to MVP so quickly; they were brought in by MVP as his personal enforcers, and they're directly responsible for helping him get into power. I was wondering how they'd feel about this whole thing (would they follow him to the dark side, or show their feelings of betrayal?) and this segment did not disappoint. MVP, as nefarious as he is, spoke a lot of truth – for instance, that he could send the Wolves back to the indies if they interfere. The whole thing seemed very realistic. Also, did anyone catch Kazarian talking to Christopher Daniels on the phone? Whether that was scripted or not (especially if it wasn't), nice little shoutout to his ROH-bound friend.

The second promo: This probably belonged later in the show rather than immediately following the first segment, but it was another awesome promo from MVP and company. This time his opposition was Eric Young, and again things broke down; Austin Aries ran in to save the day. The two of them joining forces against MVP's faction was a mark out moment, and I hope Bobby Roode joins them to fully even the odds. Again, everyone involved spoke a lot of truth here; EY sowed the seeds of Lashley eventually turning on the group by noting that Lashley is one of the last people he expected to sell out.

Silhouettes: They were back this week. If the entire show were TBP doing their behind the curtain undulating, I'd give that show a 10.

Brittany versus Angelina: Brittany was actually over with the crowd during this match, and fought valiantly against the vicious women's champion. If the Impact Zone crowd keeps showing emotion, I might have to take them out of The Ridiculous this week. How many more weeks until they're on the road again? Three?

EC3 is gold: He's got so much personality that he even makes Dixie Carter segments interesting, and he still has the most punchable face on the roster. Just a brilliant heel.

Christy Hemme: The cutest ring announcer in wrestling history was cute as usual. Never retire, Christy.

"Revenge, Bitch!": Anderson and Storm had a drinking contest, and things got crazy. I'm a fan of Attitude Era type "at a nearby bar..." segments like these. We knew it would break down eventually, and these segments were fun. Anderson is at his best when he's in videos that let him show his charisma. The downside is that it kinda made James Storm look like an idiot, but I'll give that a pass this time since he was inebriated. How much of an alcoholic IS that guy if he'd let one of his enemies buy him a round?

Gunner and Sam Shaw in a mental institution: These segments continue to impress. They're interesting, they're real, and they do a lot for the characters of both guys. We'll see where this is going.

Kenny King's finisher: An F5 into a Rock Bottom, more or less. It's pretty sweet, and we got to see it a few times tonight. He and Lashley both have impressive finishers. Note on finishers in general: Finishers are important, and they're something that TNA hasn't paid much attention to for a long time. I don't even know if Magnus had a finisher during his reign as champion. Now that his two buddies have solidified their finishers, MVP needs to start getting his own finisher over. I'm not even entirely sure what it is at this point... the Yakuza Kick? He needs to start making use of it and getting that finisher over. In WWE, they spend a LOT of time getting finishers over, and that's a big part of getting the accompanying wrestlers over.


puRgatoRy:
Aries versus MVP: This match happened way too fast, with way too little build. This should have been the main event of the show, if not saved for a later date. While the timing is a Wrong, the actual match was good until it devolved into a schmozz. Thus, this ends up in neutral.

Bully Ray: He chases a woman around the ring with a lead pipe and terrorizes her. And he's the face in this feud? Even if the woman is Dixie Carter, it's a bit much. That said, he immediately transitioned into cutting a blistering promo on MVP. Yet again, this promo was brimming with realness, as Ray talked about EY's history. MVP also asked Bully when a guy like him started having a conscience all of a sudden, which is a fair question to ask.

The Impact Zone: The crowd was actually responsive and showed emotion this week, so I'm bumping them up to Purgatory. The show is SO MUCH BETTER when they have a crowd that makes noise! They're only at the Impact Zone for a couple more weeks before their next tour, so maybe those fans can give them some kind of decent sendoff.

Willow versus Magnus: What was a PPV main event at the beginning of the year is now just another match, showing how far Magnus has fallen. Willow's entrance is bombastic and exciting, but that frenetic excitement just doesn't really carry through to his matches a lot of the time. Rather than The Menagerie, it might have been a better idea to have Willow be the one whose theme music continues playing during his matches. Willow's music is actually good, would fit during a match, and would add energy to the proceedings. Especially if accompanied by some sort of light show (spotlights moving back and forth, maybe). Just throwing some ideas out there; it's probably too late now.


THE wRong:
Dixie Carter: She looked particularly hot in this episode, but the simple fact is that she isn't interesting and doesn't add much of anything to the show. At least she has enough history with the fans at this point that she can draw on it when pointing out how MVP is worse than she ever was. Did anyone catch her yelling "oh shit" when Bully Ray first appeared? Also, her "Dixie Carter fears NO ONE" at the end was super-corny.

MVP's faction in nearly every segment: The segments that they were in actually tended to be very good, with a lot of meaningful statements being made by all sides. That said, there was simply too much of them throughout the show, and it risked burning people out on this exciting new stable right away. It seemed like three weeks worth of events happened in this one show, rapid-fire, and there was barely time to process any of it.

Eric Young finally loses: Champions losing non-title matches is a huge peeve of mine. WWE does it on a daily basis to the point where, in recent years, winning the IC or US championship was regarded as a curse by the fans (they aren't The Universe, they're fans) because the champions would invariably get jobbed out. This is less of an issue in TNA, where the X-Division champions and World champions tend to win all of their matches and not be placed in constant non-title situations that they lose. Well, unless they're Magnus. One shining example of doing this right? Austin Aries as X-Division champion in 2011/2012. He won every match he had; as a result, whenever they'd point out the length of his reign it actually MEANT SOMETHING because he hadn't spent most of it jobbing. Or any of it. He was able to challenge the world champion in a title-versus-title contest after a while and have it be completely believable. THAT is how you book a secondary champion to have it make a star out of someone. Tangent over. All I have to say about this week is that I'm not happy seeing EY lose a non-title match via pinfall, even if it was a storyline event designed for MVP to humiliate the guy.


THE RIDICULOUS:
A severe lack of actual wrestling matches: I'm not one to sit around and whine about a show only having X minutes of wrestling during Y amount of time. But this show, no joke, had less than 20 minutes of actual matches in two hours. Even I need to look at that and question whether this is a wrestling show or a soap opera. I get that they were in full-on storytelling mode this week, and I enjoyed said storytelling, but to make most fans happy they're going to need to start putting on some longer (and better) matches. Up until a couple years ago, the average TNA match was much better than the average WWE match. Now it's the other way around; TNA matches seem to be super-short, unmemorable, and – this week – a relatively minor part of the show. Since they've gutted most of the talent from their midcard, I don't expect them to retake the "best matches" crown any time soon, but perhaps they could focus on having one or two "showcase matches" on any given Impact. Give them 15ish minutes each and let two guys go out there and put on a barnburner. It'll go a long way to satisfying the pure wrestling fans who are likely disillusioned with the soap opera that the show is currently.



The 411:


I need to say something about MVP's as-yet unnamed group. It's unfortunate that some corners of the internet, who don't approve of anything TNA does, acted like TNA killed a kitten on-air last week when they formed this group. Just because all three guys are black, this is Wrestlecrap material? Seriously? They haven't even pointed out the racial composition of the group in any way on the show. Because it's a three-man group in a time when WWE is all about three-man groups? Is that the issue? The fanboyism on the internet is out of control. But I digress.

This particular episode of Impact was either excellent or awful, depending on what you wanted out of it. People who want wrestling matches are likely to be very disappointed with it, while people who want lots of drama and storyline are going to find a lot to like here. Personally, I enjoyed it, and it seems like they're setting up a new era of character-driven realism. MVP's reign definitely gives the show a sharper feel to it... until Dixie Carter pops up and makes it feel like the same old era that wasn't working. Looking forward to MVP versus EY at Slammiversary.

Show Rating: 7.5

As a reminder, I will be going by the 411 scale…

0 - 0.9: Torture
1 - 1.9: Extremely Horrendous
2 - 2.9: Very Bad
3 - 3.9: Bad
4 - 4.9: Poor
5 - 5.9: Not So Good
6 - 6.9: Average
7 - 7.9: Good
8 - 8.9:Very Good
9 - 9.9: Amazing
10: Virtually Perfect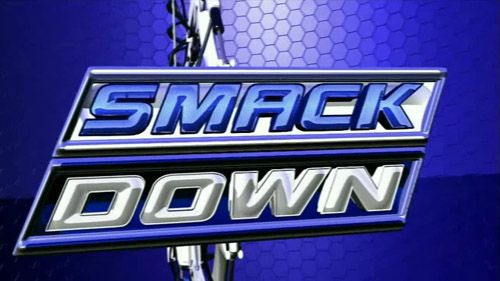 Smackdown 5.23.14
By Daniel Clark
QUICK MATCH RESULTS:
Batista def. Dolph Ziggler at 12.00 by pinfall

The Funkadactyles def. Eva Marie and Nikki Bella at 1.59 by pinfall

Bo Dallas def. Sin Cara at 3.33 by pinfall

Sheamus def. Alberto Del Rio at 4.02 by Disqualification

The Usos def. The Wyatt Family at 10.03 by Disqualification


THE RIGHT:
Dallas vs. Sin Cara: It is time to BOLIEVE!!!! Bo Dallas's work on NXT has been great – the character was sort of lucked into by the crowd not taking to him as a face, but every since he turned up the notch to 11 and went so over the top on this Bolieve gimmick, it has been wonderful. His character work has been spot on without fail, but in the wrestling side can be a bit hit and miss. It is also a gimmick that I was unsure as to whether it would translate to the main roster or not, but this was definitely a good start. The celebrating after hitting his first move was great, the promo was fine, but what really sold the gimmick was the after match stuff when he went up to Sin Cara and congratulated him on trying his best and telling him to never stop Bolieving in himself and that one day he could be as good as me. It's the perfect mix of delusion in what he is doing and actually him having a point and being correct and something that is a massive plus to his gimmick. Good start for Bo Dallas on the main roster and this time around, with the character he has, it has a chance of working.

Wyatt Family promo: The best heels are the ones who when you look at things from their point of view, you can actually see and understand the point that they are making, and even though Bray Wyatt is being presented as being slightly unhinged, he does sort of have a point with what he is saying. In this promo, he says that Cena is an example of all that is wrong as he is paraded out to tell people want to do and how to behave and he has been lying to the children long enough, but he will eradicate that message with a simple ten count. He then adds that Cena has recruited the Usos to do his dirty work for him, but the Usos will fail in their mission. The more Bray talks about Cena like this, the more hints are being given that Cena could turn heel as the grounding for it to happen is there. I still don't think Cena will be doing so, particularly if Daniel Bryan is out injured for a while and thus he is needed as the top face, but with this angle with the Wyatts, the first steps in that potentially happening are there.


puRgatoRy:
Batista vs. Dolph Ziggler: Batista and Dolph Ziggler worked this match as if it was a PPV match rather than a TV match in the sense that it was a lot slower, more deliberate, and that they were taking their time over what they were doing and not rushing anything. If anything, the pace was a tad too slow at times and it did seem as if they were stalling occasionally, but the time given to the match did allow it develop and tell the story of Ziggler trying to get some revenge on Batista, while Batista was just trying to kick his ass and show he is not the weak link. The ending caught me off guard slightly as it seemed a bit abrupt and that the pacing of the match seemed to be far more towards a 20 minute match than a 12 minute match and that there wasn't really any false finishes or a home stretch of the match so to speak which didn't help the crowd's involvement in the match. Decent enough match, but it felt as if it had the potential to be much more. At least Batista won the match clean, which he had to do, but even then, it was a mistake by Ziggler going for a high-risk move that cost him the match essentially. Batista still could do with looking more dominant than he is and this booking of not making him look like the Animal just doesn't seem to make sense.

Sheamus vs. Alberto Del Rio: A shame that we didn't get more of this match than we did as it was shaping up quite nicely before the DQ ending. Cesaro tries to get involved but Sheamus sees him and knocks him down, only for Cesaro then take out Sheamus by throwing him into the steps and then hitting the Neutralizer on him. Loved him shaking the hand of the prone Sheamus afterwards, but perhaps am less keen on Heyman and Cesaro refusing to answer questions on why they are targeting Sheamus, as if we don't know why they are feuding or they are saying what their issue is, then why should we get involved? This feud should be easy as the matches are going to be really good and with the title involved as well, as you have to do is say that Cesaro wants the title, and then if you wish, you can add another layer in later.

Adam Rose: I still don't understand why the creative team seems to be think that the best way to make Adam Rose happen is to have people like Michael Cole and Vickie Guerrero endorse him and go on about how fun he and the party bus is, as we have been led to believe for ages that they are the opposite of what is cool. The crowd however were into Adam Rose and chanting along with his catchphrase, so it is working in a sense that at least in the UK, the audience likes the character. Fairly inoffensive and harmless segment really and just something to fill some time, but the Rosebuds seem to be getting more ridiculous and over-the-top in what they dress as, which is a good thing and could potentially even go further than they currently are doing.

Wyatt Family vs. The Usos: As usual, these two teams produced a good match; something that has just become second nature to them now when they step into the ring against each other, and as has been the case recently, Luke Harper was the stand out performer in the ring, particularly when showing his vicious side, such as throwing one of the Usos into the ropes to snap their neck back. Once the hot tag was made at the end, the action continued to hot up, and then, the ending happened, with Bray pushing one of the Usos off the top rope to cause a DQ, which then led to John Cena hitting the AA on Erick Rowan and standing tall in the ring. The first problem with this is that it seemed to be taking all the focus away from the Usos and the Wyatt Family and shoving it onto the Cena/Bray feud which doesn't really need it. And secondly, it's hard to see how logically the Wyatts will get the tag title match that is coming for them when they lost this match by DQ – realistically that wouldn't get them a tag title match. And with the last match ending in a DQ as well, it wasn't the ending that made the most sense for furthering this feud – that probably would have been the Wyatts getting the win to give them a title match, and then, you could have done the face off by Cena saving them from a post-match attack.


THE wRong:
Hulk Hogan promo: I'm not 100% sure that the concept of this promo was fully thought through. Jimmy Hart introduced Hulk Hogan, who briefly cuts a promo, which is effectively an advert for the Legends House, which as they made sure to mention, is on the WWE Network. Fine, except, this show was taped from the UK, where the audience cannot legally buy the Network and thus watch the show they are promoting. A short promo from Hogan to start the show and fire up the crowd would be a good thing – a short promo to start the show and promote something that the fans in attendance cannot watch and by mentioning it to them it only furthers to wind them up that in the UK we cannot get the Network is not a good thing. This was short and ultimately pointless.

Production values: I know it wasn't just me that felt that the production values of this episode where below the usual standard, particularly around the commentary, whose volume levels seemed to veer and change almost at random. At times they were very quiet and could hardly hear them, then there was no commentary at all, and then it was back to the normal level. Normally this is something that the WWE are very good at, but for this episode, they were short of the standard.


THE RIDICULOUS:
Funkadactyles vs. Nikki Bella and Eva Marie: The crowd reactions for this match were piped in but done in a very obvious fashion. The match itself was not particularly good. And no-one is quite sure what character Summer Rae is supposed to be playing at the moment. She is obviously not acting as Fandango's dance partner, but given what happened on Raw and the fact that it was replayed for this match, that angle/feud between her and Layla is not over and will continue. So instead and furthering that and doing something to make the audience want to see that, we instead have her starting a feud with Eva Marie based on what is happening on Total Divas – I think this feud is because Summer didn't want to team with Eva because she didn't think she could wrestle – which based on all the evidence we have seems to be the case – and therefore, Summer is the bad girl in that feud with Eva, even though a) no-one likes Eva Marie anyway, and b) we are supposed to be rooting for her against Fandango and Layla at the same time. I'm still not sure even after writing this and thinking about whether Summer Rae has returned as a face or a heel, or what character she is supposed to be playing, and also, why, if you don't want Total Divas, should you care about a feud that is purely based on what is happening on that show and based on the few seconds of commentary that you get on the main show about why things are happening. I think Summer is supposed to be a heel – her actions in the ring suggest so – but that's not the sense of what I got by what the commentators were saying. And also, this feud only works if you firstly dislike the girls who are benefiting from the referee's actions (I'm not sure the Funkadactyls are supposed to be heels in any way), and secondly, you want to root for the girl being screwed over, and I definitely have seen no evidence on the main roster of anything to suggest that we should be rooting for Eva Marie. In fact, given that Summer Rae got dumped by Fandango, then returned on Monday to confront him and Layla, that suggest we should root for her. The whole segment was just a confusing mess that doesn't help anyone… And anyway, who really wants to see Eva Marie in a singles match?



The 411:


With the card that was outlined for this episode of Smackdown, I had high hopes of it being a really good episode, but unfortunately, it wasn't quite as good as it could have been. It's not that what was presented was bad in any way, just that the matches were under whelming and not what they could have been.

Both the Batista/Dolph Ziggler and Sheamus/Alberto Del Rio matches on paper could have really good but instead we got matches that were absolutely fine but could have been so much more. The Batista/Ziggler match almost felt as you were watching it that they were planning and outlining a 15-20 minute match, particularly with the pace it was wrestled at, only to have it end slighter earlier than that and before the crowd really had a chance to get into the match with some false finishes. And the Sheamus/Del Rio match was shaping up quite nicely when Cesaro caused the DQ to continue their feud, although what let it down is still that there isn't really a concrete reason for this feud happening, and with Heyman and Cesaro not answering questions, it didn't exactly add anything to the feud.

The Wyatt Family/Usos match again was a good match but also seemed to end too soon and needlessly; Bray Wyatt causes the DQ by pushing an Uso off the top rope doesn't really add to his level with John Cena, nor does it help the Usos/Wyatts lead to a match for the titles, and if anything, hurts their claim to have a tag team title match.

The rest of the show was fairly uneventful and forgettable. The Adam Rose segment helped to get him over and the crowd were definitely into him which is helping, but continually getting people we have been trained to think of as uncool to tell us how cool Adam Rose is can't be helping him. The Hulk Hogan promo to start the show was really just a short promo to sell the WWE Network and promote the Legends House, but having this segment in the UK where you cannot legally get the Network was just bad booking. And the divas match was a complete mess that doesn't make any sense if you try to understand it, but in reality, no-one will remember this match the following day.

But the debut of Bo Dallas was a great segment and definitely helped to get him over as the unlikable heel he is supposed to be. Just the little touches such as celebrating after hitting a move, and then post match stuff as telling Sin Cara that he did well and that he can be as good as me if he bo-lieves in himself are glorious and exactly the over-the-top nature that the character needs to have as this arrogance and delusions that he has make him easy to dislike.
On the whole, this was a fairly forgettable episode that could have been so much more than it was. At least the issue from last week of having far too many short and pointless matches was solved, but this was in the end a fairly non-eventful show that other than the Bo Dallas debut, didn't really accomplish anything or advance anything in a meaningful fashion.

Show Rating: 5.0

As a reminder, I will be going by the 411 scale…

0 - 0.9: Torture
1 - 1.9: Extremely Horrendous
2 - 2.9: Very Bad
3 - 3.9: Bad
4 - 4.9: Poor
5 - 5.9: Not So Good
6 - 6.9: Average
7 - 7.9: Good
8 - 8.9:Very Good
9 - 9.9: Amazing
10: Virtually Perfect

Have you checked out the Csonka Podcasting Network? If you haven't, you should We run anywhere from 15-20 shows a month, discussing pro wrestling, the world of MMA, the NBA, general sports, popular TV series of the past, bad movies, battle rap, interviews, MMA & Wrestling conference calls and more! Around 10 different personalities take part in the various shows, which all have a different feel; so you'll likely find something you like. All of the broadcasts are free, so go ahead and give a show a try and share the link with your friends on the Twitter Machine and other social media outlets! Running since May of 2011, there are currently over 500 shows in the archive for you to listen to.






The 890th edition is over…


Sneaky, sneaky…
http://www.twitter.com/411wrestling
http://www.twitter.com/411moviestv
http://www.twitter.com/411music
http://www.twitter.com/411games
http://www.twitter.com/411mma
comments powered by