SPOTLIGHTS
The 411 Wrestling Top 5 5.28.14: Week 265 – Top 5 Potential Talents Jeff Jarrett's GFW Should Target
Posted by Larry Csonka on 05.28.2014

From AJ Styles and Chris Masters to Ricochet, Mia Yim, Matt Morgan and more, the 411 staff breaks down their top 5 potential talents for Jeff Jarrett's Global Force Wrestling!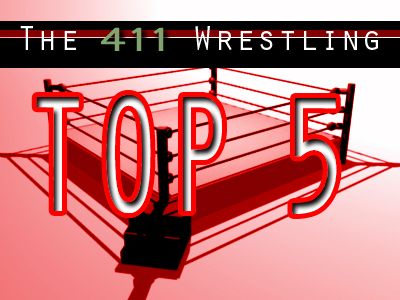 Hello everyone and welcome to 411 Wrestling's Top 5 List. We take a topic each week and all the writers here on 411 wrestling will have the ability to give us their Top 5 on said topic, plus up to three honorable mentions.

So, onto this week's topic…



Top 5 Potential Talents Jeff Jarrett's GFW Should Target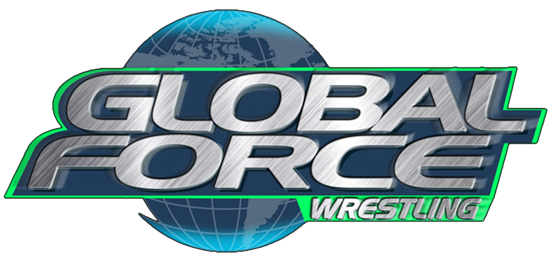 Name your top five talents that Jeff Jarrett's Global Force Wrestling should target. The only rule: the talents you list CANNOT be under a contract to WWE or TNA.




Alex Crowder
5. Shelton Benjamin - The first thing any company needs to really succeed are established or known names. People like John Morrison, Carlito, D'lo Brown, Chris Masters, or even Matt Hardy are established to some extent. Most wrestling fans casual and hardcore know those names. Those are the kind of wrestlers you need to help put over the next generation. I think Shelton Benjamin is the best of these names. I know his NJPW run has disappointed many, but the fact is he has succeeded in America before. Shelton is the kind of guy who can stand out on television even with his botched spots. I suggest giving him a manager to maximize his talents. Either way, I'm sure most American fans are all right with seeing Shelton on their screen as a midcarder to high midcarder(at best) whenever necessary. I recall recently reading over comments on one of 411mania's articles and people wanting Shelton involved in something. For whatever reason, Shelton connected with some fans and for that alone he'd make a good addition to the roster.

4. Ricochet - If Jeff Jarrett truly wants to compete with other companies, he needs to take a cue from WCW Nitro. You need lightweight wrestlers or junior heavyweights. The one who really catches my attention currently is Ricochet. Ricochet is absolutely incredible and has truly shined in Dragon Gate as of late. Why not have the AAA wrestlers face off against some of America's best lightweights? Imagine a show that would give these guys 7-10 minutes a week. You could conceivably just use a few American and Mexican talents to fill a niche spot every week. This would make for astounding television. Ricochet vs. AR Fox one week. The next week could be two talents from AAA facing off against Ricochet and a partner. Ricochet is the kind of lightweight you can build a division around. People would get into it, and since TNA doesn't fulfill the potential of the X-Division it's a good thing to place on a new show. I'd say raid a few more talents from Dragon Gate as well. Ricochet would be a welcome addition to a weekly show.

3. The Briscoe Brothers(Jay and Mark Briscoe) - I really wanted to put The Colony in as my tag team representative. I can only imagine that a Los Psycho Circus from AAA vs. The Colony would be tons of fun. Super Smash Bros also gained consideration due to name alone. People know the Super Smash Bros games which would probably make a few video game fans like them for that alone. In the end though, I wanted to pick the team that is most TV ready. In this case, The Briscoe Brothers are the best choice. They may not be the best in-ring talents(I find them a bit overrated), but they have good matches. On top of that, their promos are beyond awesome. As Paul Heyman once said, you want something on your television show that will make people pause and say that is different. The Briscoe Brothers are unlike any other tag team in the big leagues. Yes, they are a bit controversial, but they make up for it in uniqueness. People will either love or hate them based on their promo work. These guys will get over in some way and deserve a shot. It wouldn't hurt though to bring in some of the other tag teams I mentioned as foils or established teams like Bad Influence.

2. Mia Yim - Any new wrestling show needs to attract men with beautiful women. Sex will always sell in some manner, whether people accept it or not. Luckily, there are plenty of viable women available for any fledgling wrestling company at this time. You could suggest numerous women whether it is Apple Miyuki, Allysin Kay, Cheerleader Melissa, or whoever else may come to mind. The one who I think has the most potential is Mia Yim. Mia Yim is an attractive woman and a wrestler willing to go any lengths. Most women regulate themselves to ordinary singles match. How many women in WWE would willingly take a piledriver through a table or have a brutal brawl with another woman. Not only that but her skill isn't bad from what I've seen. Mia Yim is the only woman I've ever seen use a Package Piledriver. She has beautiful aerial moves. To me, she is the total package. She'll even wrestle men if that is what it takes. I can only imagine how good a women's division could be with women like her that exhibit skill and beauty. This should be the first woman that Jeff Jarrett calls if he wants to create a serious alternative to WWE. Few women can work both as a wrestler and a manager. Also, I must mention that her promo work is decent too.

1. Kohei Suwama - Honestly, I could not think of many if any American talents that fit as main event talents (in my own vision). I do not think NJPW would let go of any of theirs unless the money was WWE like. I have no idea how much Toby Keith and his investors are willing to spend on wrestling talent. Instead, I decided to focus on AJPW's best since it probably comes cheaper than NJPW. GFW needs a solid main event talent to establish the GFW Heavyweight Championship. Kohei Suwama with a good manager(I suggest a heel Veda Scott) could fit the bill. This man is a skilled big man wrestler and has underrated wrestling ability. Everyone talks about Kazuchika Okada, Shinsuke Nakamura, and Hiroshi Tanahashi while completely neglecting the talents of the great Suwama. Suwama has that Samoa Joe(or Vader) quality(and build) and could be built as a viable killer. He's the ace of AJPW, and that means something to me. Another great thing about Suwama is that he uses previously established moves. Suwama uses the Ankle lock effectively along with The Last Ride. Suwama despite being near 300 lbs can even pull off an awesome Frog Splash. In addition, he has a great array of suplexes and athleticism usually reserved for smaller wrestlers. Suwama would be taken seriously by American fans through skill and size. He plays a dominating force well. I tend to think that the first champion of an organization should be a force that brutally beats down the competition(any established names could help push him as a dominant force such as Morrison, Benjamin, Masters, Carlito, or perhaps a battle with indy greats like Chris Hero or AJ Styles). Another reason to add is his ethnicity. Like it or not, no big-time American company has pushed a true Japanese wrestler to the top. It would be different and truly provide an alternative to the WWE or TNA main event scenes. Extra points for GFW if they used his AJPW theme song. Anyway, I would build my company around Kohei Suwama regardless of it being an unconventional choice.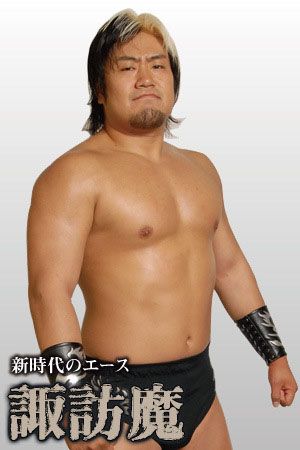 ---



SHAWN S. LEALOS
5. Ricochet - What made TNA Impact Wrestling so great when it started was that they went out and brought in some of the top indie talent and added them to a roster of a handful of recognizable named (like Scott Hall and Ken Shamrock). What resulted was a foundation of young stars that turned into the beloved TNA originals that people always lament about missing. Now, Global Force needs to go out and find the stars of tomorrow. Guys like Johnny Gargano, Chuck Taylor, Uhaa Nation and Ricochet. I am putting Ricochet here above the others because of his recent HUGE success where he became the first Gaijin to win the Open the Dream Gate Championship for Dragon Gate. The guy has some serious momentum and would be a huge addition to GFW.

4. John Morrison - Global Force needs a big face, someone that WWE fans know, but not someone who is really a WWE reject. That would be Morrison, who is one of the most talented athletes on the free agent market. Honestly, I don't know why the WWE didn't push him harder when they killed WWECW, but the guy deserves a chance to work at a high level. If Jarrett is serious about bringing in AAA talent and other international stars, Morrison could have some spectacular matches.

3. Kevin Steen - Steen is a great talker, he can really go in the ring as a big man, and he could be a perfect heel in the company. He seems unhappy lately in Ring of Honor, and as long as he keeps his ego in check, he could be a huge addition to Global Force Wrestling, almost their version of Samoa Joe.

2. Bad Influence / The Motor City Machine Guns - The reason I am listing both tag teams here is because they are what GFW would need to create an amazing tag team division. Seriously, add some more solid teams, but build the entire division around these two teams feuding for the titles. Honestly, book them like The Midnight Express vs. Rock n Roll Express and you have a perfect tag team situation. I can't even imagine how awesome these matches would be.

1. A.J. Styles - He was the face of TNA and Jeff Jarrett helped make him a star when he started out there. He could come in, and thanks to his connection with Jarrett, become the face of Global Force Wrestling. Plus, with AJ Styles there, it would open the floodgates for TNA originals who felt disenfranchised. AJ Styles isn't too old to play the same kind of role that Jerry Lynn did for TNA by helping make the X-Division relevant in the start.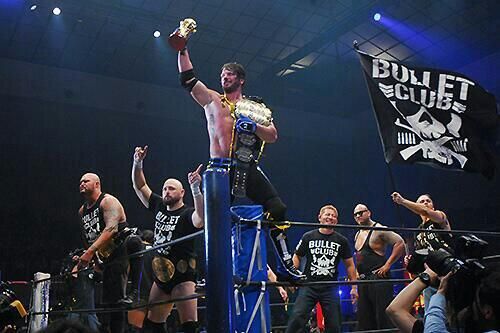 ---



Wyatt Beougher
5. Chris Hero - I'm still amazed that the WWE depushed the then-Kassius Ohno and then released him shortly after he was cleared to return from an injury. Apparently, his attitude had something to with him being cut, but then there are reports that he left the promotion on good terms and could be brought back. If the former is true, and he did have issues with his placement on the card, jumping to the GFW would likely alleviate a lot of those issues, as his experience on both the independent scene and with WWE would likely earn him placement near the top of the card.

4. Mike Elgin - I went back and forth between Elgin and Mike Bennett here, but ultimately, I opted for Elgin, because while he doesn't bring a valet with some name value with him, I think he's the better wrestler, and he's also a few years younger than Bennett. Elgin made the list over guys like Chris Masters because he'd be a new face, rather than an ex-WWE or ex-TNA guy.

3. The Briscoes - Similarly, the Briscoes have been around for nearly a decade and a half, but in spite of that, they don't have the stigma of having "washed out" of one of the big two promotions, and both brothers are still relatively young, with Jay turning 30 and Mark turning 29 this past January. They are also one of the finest tag teams in the world, even if their look all but assures that they'll never actually get a shot in the WWE. As long as Jarrett is attempting to build a legitimate competitor to the WWE, that's not a problem though, as the Briscoes' unique look and teamwork would absolutely set them apart from any team competing in WWE or TNA at present.

2. AJ Styles - A former TNA world champion, X Division champion, and tag team champion, and a guy who was synonymous with TNA for much of its history, Styles is currently the IWGP Heavyweight Champion and under contract with New Japan, so he adds the "Global" to the Global Force Wrestling name, while still being a talent that American fans can relate to.

1. Alex Shelley - I went back and forth on the top two here, but ultimately I decided to put Shelley in first because of a few factors, not least of which is that I'm a huge fan. Not only is Shelley six years younger than Styles, but he's also a better overall talent. Styles is arguably better in the ring, but there's no question that Shelley is vastly superior on the microphone. He's got charisma for days, is equally adept at heel and face promos, and he can connect with a younger, hipper audience. So while Styles has had the better career to this point, I still think Shelley would be the bigger free agent acquisition.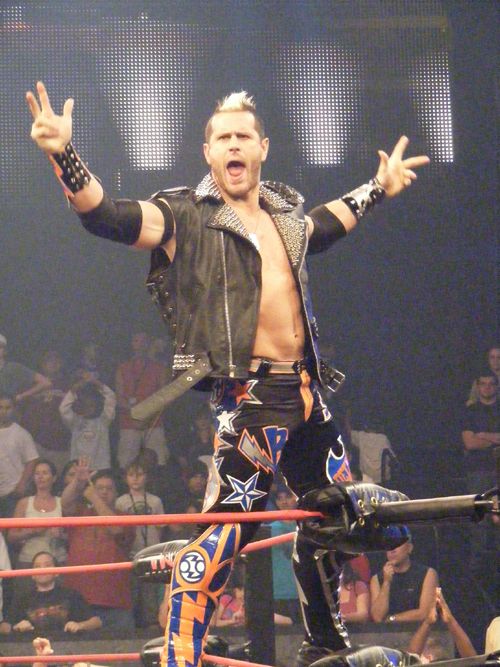 ---



JUSTIN WATRY
5. Mick Foley - Kevin Steen is rumored to be heading to WWE, so count him out. John Morrison? Ha! Thanks for the laugh. Also, my picks do NOT Include celebrities like Toby Keith or whoever else is friends with Jeff Jarrett. Strictly wrestlers! I am writing this before Mick Foley's "big announcement," so whatever that may end up being, this pick stands. Mick has shown in the past that he is not afraid to step out of his comfort zone. He does stand up comedy all over the world. He has wrestled for WCW and ECW (before hitting the big time obviously). He even joined up with TNA Impact Wrestling in what seemed like a pure spite move after his stint as a Smackdown commentator went bad. Bottom line: The man may always be a WWE Hall of Famer, but if the right offer comes alone, he will take it. Regardless of promotion. If Jeff Jarrett does not plan on screaming at him through the headsets, Foley would be a great guy behind the mic or even as a commissioner type. Get the name value, keep him OUT of matches, and utilize his speaking skills.

4. AJ Styles - "It's a work! Stupid people, he is still with TNA." "It's a work. Just you watch. SO OBVIOUS!" Ah, good memories. Remember that? Or are we still trying to drive that 'worked shoot' train? I stopped and moved on in late January; surely there are still some out there who still think this is some kind of master plan by TNA. Riiiiight. Either way, AJ Styles is still out there wrestling. He has done simply stopped. Assuming GFW actually becomes a reality (not a guarantee at all), my assumption is Jeff Jarrett will want to try and recreate the early days of TNA. You know - fresh, new talent in the ring, with established star power to prop it up, and some worthwhile story lines to care about. Yeah, that TNA product. If so, AJ Styles is an obvious choice. He has a great deal already wrestling all over the world, but for the sake of his family, a deal to stay put in the United States and have free time would be enticing. I am not the biggest AJ Styles fan, but in this case, it seems like a perfect he would be in the main event scene.

3. Kharma - Jeff Jarrett will want female wrestling. Again, GFW should try and recreate the BEST of TNA. That would mean the Knockouts division. Nothing and nobody was better than Awesome/Amazing Kong just running through the roster. I would do exactly that. Kind of like her WWE that got derailed after a few weeks due to her pregnancy. Just have Kharma (Kong, whatever) hit the ring and destroy a local talent. Do it the next week. The next week and the following weeks. After awhile, announce a women's title, set up the tournament, and make it clear that Kharma is unstoppable before meeting her match in the Finals. Pick a face. Pick a heel. Go from there. Simple yet effective way to put on entertaining matches, as well as get the GFW women's division off the ground.

2. Sin Cara - Eh, tough choice. I really did not want to place him on the list because of how poorly his WWE run went, but GFW already announced a partnership with AAA. That tells me right off the bat there is going to be cross promotion happening in Mexico. Well, if Rey Mysterio is staying with WWE for a little bit longer, the next best thing is Sin Cara/Mistico in terms of name value. Again, I may not be a big fan, but this is speaking in terms of GFW getting some media attention all over the world and selling tickets to wrestling fans.

1. Matt Morgan - No doubter. Sign Matt Morgan immediately and make him the top champion of GFW on the first night.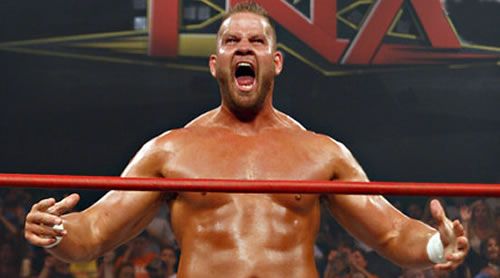 ---




JACK STEVENSON
5. Eddie Kingston - If Global Force Wrestling is going to be a genuinely exciting promotion rather than just TNA II: This Time it's Similarly Unwatchable, they need to put together a weird roster. Find all the misfit wrestling styles that WWE ignores and showcase them. It's a much harder job in 2014 than it would have been in, like, 2009, because the WWE roster is phenomenal, so rich and diverse, but it still can be done. There are still wrestlers and types of wrestlers that WWE won't give oxygen to. Eddie Kingston is a crude, hotheaded brawler, ugly, chunky, vicious, sweary, controversial, and a brilliant promo. He's so rough around the edges it's almost impossible to tell he even has any edges, but that's all the part of the charm. Kingston's never been given a big break, so he'd be totally unique to Global Force, and on his day he's totally compelling and would add so much to the product. He would certainly be a huge, huge gamble- there's a reason why, aside from in Chikara, he's been consistently unable to sustain himself in any notable promotion- but then, Global Force needs to take huge, huge gambles if it's going to achieve anything meaningful in the current landscape. I'd give him a chance.

4. Zack Sabre Jr. - Zack Sabre Jr makes me very proud of the British wrestling scene. He's young, handsome, and can do all the high impact moves and big near falls that are a prerequisite of being a success on the modern independent scene, but he also demonstrates a knowledge and appreciation of the slick, hold for hold stylings of World of Sport that once made Britain the greatest pro wrestling nation in the world. Having had successful tours of Japan and numerous highly rated matches, including a superb breakout bout with Daniel Bryan when Zack was just 19, it seems bizarre that he's never received a shot at one of the big indy promotions, especially with the likes of ROH and PWG suffering notable roster erosion in the past few years. Their loss could be Global Force's gain. His intricate holds and pinning combinations stand out from any wrestler in WWE not named Daniel Bryan, and, OK, perhaps the market for 33 minutes of armbar transitions isn't as strong as I'd like to imagine, and Sabre's not quite a Saint on the mat, but he could churn out some strong work as a peppy, fresh faced cruiserweight. He might still be relatively unproven to an American audience, but he's still totally worth taking a punt on.

3. The Motor City Machine Guns - In the latter stages of 2013 WWE's tag division looked excitingly robust, with accomplished champions in the Brotherhood and a wealth of diverse and credible challengers fighting beneath them. Just months later, the Usos and Rybaxel are the only credible teams left who actually seem interested in winning the tag belts, and its fair to say WWE aren't as interested in tag team wrestling as we might have hoped. But tag team wrestling is great! So great! And Global Force Wrestling could make a huge statement of intent by demonstrating that it values the art form. Whether Shelley and Sabin could be tempted to commit to Global Force is uncertain, but if they could be persuaded over they'd be magnificent acquisitions, with their brand of silky smooth, breakneck pace tag wrestling in which a graceful dive or complex, funky double team move is never far away. A geeky, rich man's Usos, the Machine Guns could be a cornerstone of Global Force.

2. Cheerleader Melissa - There is talent in WWE's women's division, but the efforts of Paige, AJ, Alicia and Natalya will forever be wasted as long as they continue to face the looming threat of having to defend their championship in a game of musical chairs, or Jerry Lawler derailing their segments by discussing their skin pigment or skirt length or his creepy chat up lines. With that in mind, here's a kerrrrrrrazzzzzy idea for Global Force to consider- how about they become the first major wrestling promotion to commit itself to the post suffragette world and take women seriously? It's so zany it just might work. In spite of the mere idea of a respected female worker being relentlessly belittled by WWE over the past decade and a half, there are tons of hugely talented women toiling on the indies, and by plucking a random 8-10 members of the Shimmer roster sight unseen Global Force would still have a more respectable female roster than either WWE or TNA. Cheerleader Melissa, though, is the obvious choice; a hugely respected and experienced worker who's had tremendous matches all over the world and knows how to wrestle within the constraints of TV, should that become a proper thing for Global Force, thanks to two stints with TNA and one with Ring Ka King. She outclasses even the cream of WWE's XX crop, and would be the ideal candidate to cultivate a style around.

1. Chris Masters - Having based my previous four picks around finding genuine alternatives to the styles currently on offer in WWE, my number one choice is someone who has had two separate stints with them and could slot seamlessly back in with his good looks and powerful offense. Here's the thing though; Chris Masters is one of the best wrestlers in the world. Jesus, that's weird to type. Chris Masters is one of the best wrestlers in the world. For the longest time, the only way you'd have been able to say that is if WWE had foolishly decide to host WrestleMania 23 inside a wood chipper and had invited everyone but Chris Masters to join in and fill up the pre show battle royal. After years of honing his talents around the world though, Masters has transformed into a marvelous, marvelous wrestler. He's intelligent in the ring, polished, all his moves look great, and having been criminally ignored by most of the major independent promotions there's tons of original and exciting opponents that Global Force could source for him. It's also worth remembering that to save his Mother from perishing in a house fire, he tore a tree apart with his bare hands and used it to barrel his way into the burning building. There's a bit of character back-story right there. With so many other risky picks on my hypothetical rosters, Masters would be an invaluable, consummate first champion for Global Force, and a very safe pair of hands to lead them forwards.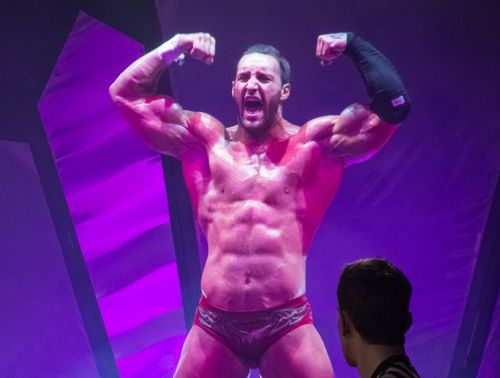 ---



Mike Hammerlock
5. Zack Ryder - He comes equipped with 1.59 million Twitter followers thanks to the best new media savvy in the industry. The guy went guerrilla while wearing WWE handcuffs. Imagine what he could do if he was in a promotion that really cut him loose? His WWE career has got to be close to finished. He's getting more work as a Rosebud than a wrestler these days. Ryder has spectacular post-WWE storyline potential. He'd be the guy who got chewed up and spit out by the corporate machine, free to show the McMahon's just how bad they blew it by letting him go. Plus, he's still only 29. Jinder Mahal and Drew McIntyre (both younger than Ryder) also could be ripe for big post-WWE reinventions, but Ryder comes with a massive built-in fanbase.

4. Alex Shelley - Maybe the most underutilized American wrestler of the past decade. Shelley's good at everything. The Time Splitters are fabulous. The Motor City Machine Guns were fabulous. Paparazzi Productions was fabulous. Generation Next was fabulous. In the ring or on the mic, Shelley shines. Why TNA never gave him a major singles push is baffling. Jarrett knows how good Shelley is. It's just a matter of whether GFW will have the scratch to sign him. For a new promotion, Shelley could be Edge: massively over as a face, completely hated as a heel, able to tag with anyone, able to put every feud over the top. Another criminally underutilized ex-TNA guy worth a serious look is Jay Lethal

3. Mike Bennett - He's young but seasoned, and he's got the superstar look. He even comes with Maria Kanellis attached. I maintain his look actually holds him back in other indie promotions because he gets pigeonholed as a pretty boy and people overlook that he's a tough SOB in the ring. Yet GFW is looking for talents it can televise and market. Bennett is made to order. Jarrett could immediately cast him as a guy who expects to occupy the company's penthouse. He looks like the sort of guy who'd be the Chosen One and he can back it up.

2. Tony Nelson - Fresh out of the University of Minnesota, Nelson is a two-time (almost three-time) NCAA heavyweight wrestling champion. He's crazy athletic and built like an All-American superhero. Obviously he's raw in terms of pro wrestling, but Jarrett's pitched GFW as this place where you're going to be able to follow a guy's career from early days. Nelson's ceiling is top guy in the industry. Watching him build to that from day one is the kind of thing that could establish GFW as a major player. Seriously, Nelson could make the company and then carry it on his back.

1. Uhaa Nation - The man is a freak of nature. He can throw large humans around like they were rag dolls and he's got jumping ability that makes you wonder is somebody turned off earth's gravity switch. His finisher is a Gorilla Press Drop followed by a standing moonsault followed by a standing Shooting Star Press. The only problem is it's so awesome that if it were real you'd need a spatula get his opponents out of the ring. He's got "next big thing" written all over him. I don't want him to go to WWE because they'll saddle him with some generic name, stick him in a tag team with Big E and then forget about him. Jarrett should try to convince Nation that he can be unique in GFW rather than cookie cutter in WWE. Nation could lead the industry in "holy shit" moments.





---
YOUR TURN KNOW IT ALLS

List your Top Five for this week's topic in the comment section using the following format:

5. CHOICE: Explanation
4. CHOICE: Explanation
3. CHOICE: Explanation
2. CHOICE: Explanation
1. CHOICE: Explanation
Your heart is free. Have the courage to follow it…TO CSONKA'S TWITTER!

http://www.twitter.com/411wrestling
http://www.twitter.com/411moviestv
http://www.twitter.com/411music
http://www.twitter.com/411games
http://www.twitter.com/411mma

Have you checked out the Csonka Podcasting Network? If you haven't, you should We run anywhere from 15-20 shows a month, discussing pro wrestling, the world of MMA, the NBA, general sports, popular TV series of the past, bad movies, battle rap, interviews, MMA & Wrestling conference calls and more! Around 10 different personalities take part in the various shows, which all have a different feel; so you'll likely find something you like. All of the broadcasts are free, so go ahead and give a show a try and share the link with your friends on the Twitter Machine and other social media outlets! Running since May of 2011, there are currently over 500 shows in the archive for you to listen to.



Larry Csonka is a Pisces and enjoys rolling at jiu jitsu class with Hotty McBrownbelt, cooking, long walks on the beach, Slingo and the occasional trip to Jack in the Box. He is married to a soulless ginger and has two beautiful daughters who are thankfully not soulless gingers; and is legally allowed to marry people in 35 states. He has been a wrestling fan since 1982 and has been writing for 411 since May 24th, 2004; contributing over 3,000 columns, TV reports and video reviews to the site.
comments powered by