SPOTLIGHTS
411's Wrestler of the Week 5.27.14: Year 10, Week 7
Posted by Larry Csonka on 05.27.2014

AJ Styles retained the IWGP Heavyweight Title, Icarus won the CHIKARA Grand Championship, Kyle O'Reilly won the PWG Title and more! But who won 411's Wrestler of the Week? Find out inside!




Welcome to YEAR TEN, WEEK 7 of 411's Wrestler of the Week. A quick overview of the rules to kick things off for us as a reminder…

Each writer chooses FIVE wrestlers (although ties and tag teams are allowed) from any promotion and each wrestler gets a point total attached to that ranking. It looks a little like this…

1st - 5
2nd - 4
3rd - 3
4th - 2
5th - 1

Then we tally up the votes and the official 411 Wrestler of the Week is crowned. But wait, there's more! Each week the top SIX vote getters get a points value for their ranking which looks something like this…

1st - 15
2nd – 12
3rd - 9
4th - 6
5th - 3
6th - 1

...and they go towards the 411 Wrestler of the Year award to be announced each year around WrestleMania. This will be posted every Tuesday (the voting week runs Monday through Sunday). Let's see who wins this week…

---



Larry Csonka
1) The Throwbacks (Dasher Hatfield and Mr. Touchdown)
In my opinion, The Throwbacks (Dasher Hatfield and Mr. Touchdown) easily had the best weekend out of anyone. On Saturday they defeated Knight Eye for the Pirate Guy and then Devastation Corporation to win the 2014 Tag World Grand Prix. Then the next night, at the You Only Live Twice iPPV event, they defeated 3.0, 17 and deviANT and the last Campeonatos de Parejas The Shard and Jigsaw in a four corners elimination match. That's a clean sweep and one hell of a weekend.

2) AJ Styles: AJ Styles defeated Kazuchika Okada to retain the IWPG Heavyweight Title. This was a return match and many thought that Styles may be a short term champion to help build the ROH/NJPW events in the US. It appears that they have bigger plans for Mr. Styles.
3) Icarus: Icarus defeated Eddie Kingston to win the CHIKARA Grand Championship at the You Only Live Twice return iPPV event.
4) Kyle O'Reilly
5) YAMATO


JUSTIN WATRY
1) Bray Wyatt
Fairly slow week in the world of wrestling. Just for his promo ability, I am going with Bray Wyatt. It is going to be VERY interesting to see what Bray Wyatt does after Payback. Win or lose, John Cena will be fine. Can the same be said for The Wyatt Family? We will see.

2) Alicia Fox: Yep, one of my original three "it girls" has done it again. Alicia Fox defeated WWE Divas Champion Paige on Raw and (hopefully) is looking at a future title shot.
3) Batista: Very quietly, Batista has been working live events, Smackdown, AND Raw while he is still labeled as a 'part-timer' coming back to take the spotlight from others. Oh, and losing CLEAN to Daniel Bryan and Roman Reigns on pay-per-view. Kudos to The Animal for another great week.
4) Bo Dallas
5) Adam Rose


Andrew Shillinglaw
1) Kyle O'Reilly
Adam Cole has been indy wrestling's golden boy for a long time, and it looks to me like he's starting to wrap up his commitments. He's been rumored to have some sort of handshake deal with WWE and between this loss at PWG and what seems to be the perfect set up for an Elgin title win over in ROH, he could be on the way out. Either way, O'Reilly was the one to end Cole's reign. I'm not the biggest O'Reilly fan, and I bet that this reign was originally supposed to be ended by Drake Younger, but this is huge for O'Reilly. PWG is the hottest thing going in independent wrestling right now so for O'Reilly to be on top over there is a big deal. I'm excited to see where it all goes.

2) Icarus: The CHIKARA storyline finally paid off and the show came back. The match itself was a little disappointing, but when an angle is over a year in the making, you have to respect the payoff. Icarus beat Eddie Kingston to win the CHIKARA Grand Championship. I'm interested to see if he actually stays face, because his back alone is a heat magnet. But for now, he's the guy to beat in CHIKARA and he had his moment at the end of their return... even if it was eventually ruined by a bunch of goons and Solider Ant and Delirious.
3) AJ Styles: AJ Styles successfully retained his IWGP Heavyweight Championship for a second time. This one was important too, because he did it clean. He won the title based off of shenanigans, and then his first defense he pinned Elgin and not Okada. He needed to beat Okada and he needed to do it definitively. Smart booking on NJPW's part.
4) Tomohiro Ishii
5) Alicia Fox


Jack Mcgee
1) AJ Styles
AJ Styles continues to be the man as he defeated Kazuchika Okada, again, to retain the IWGP Title. Styles is on a roll, having good matches and running wild in Japan. It's especially funny when you consider TNA let him go because they felt that he had nowhere to go and would come crawling back to them. That's not a joke either. AJ continues to prove that is he great and he has been so much fun to watch in New Japan.

2) Icarus: After a year's build and working to bring back the company, the most hated man in CHIKARA completed his journey by winning the Grand Championship and becoming the face of the promotion.
3) Kyle O'Reilly: Kyle O'Reilly defeated Adam Cole to become the new PWG Champion.
4) Cesaro
5) Bobby Lashley


Ryan Byers
1) AJ Styles
In the main event of what will likely be New Japan's second biggest show of the year when all is said and done (because of the size of the venue if nothing else), Styles retained the IWGP Heavyweight Title in a return match over former champion Kazuchika Okada. Some speculated that Styles' title run might have ended here with the initial victory being used just to establish him as an instant main eventer before returning to the original plan for Okada's reign, this demonstrates that New Japan is behind AJ for the long haul.

2) YAMATO: The latest Open the Dream Gate Title reign of YAMATO continues, as is first successful defense is in the books. He retained over Genki Horiguchi on Sunday.
3) HARASHIMA: When American fans think of the Japanese promotion DDT, they tend to think of Kota Ibushi or Kenny Omega, but the real king of DDT these days is HARASHIMA, who this past weekend became a six-time KO-D Openweight Champion, tying the record set by company founder Sanshiro Takagi.
4) Kota Ibushi
5) Shinsuke Nakamura


Mike Hammerlock
1) Icarus
Eddie Kingston had been the only Grand Champion in Chikara history until Sunday night. The promotion literally rebooted itself on Sunday (after last year's baffling shut down angle) with Icarus stepping up as the new banner carrier for the company. The match itself was merely good and not the epic the moment called for, but Chikara moving its chips onto Icarus is a big deal for the company. It's placing a major bet here.

2) AJ Styles: It's amazing what happens when you just let AJ wrestle and don't saddle him with a lot of acting duties. It would be great if an AJ title run and the Bullet Club faction was designed to give New Japan a larger presence on this side of the Pacific. Even if it isn't, AJ's on his best run in years.
3) Dasher Hatfield and Mr. Touchdown: This weekend they won the Tag World Grand Prix and the Chikara Campeonatos de Parejas. Not a bad two days of work by the Throwbacks. Yet who will they incorporate for King of Trios? The return of Matt Classic? Some new incarnation of Archibald Peck? Someone gimmicked up as an ode to Rocket Richard?
4) Kota Ibushi
5) Batista


Mike Chin
1) Icarus
Chikara may not be the highest profile wrestling promotion in the world, but after a year off, the company returned with a fine outing, featuring the crowning of Icarus as the new champion and de facto face of the company. On a week without a ton of other activity, that earns him top honors.

2) Kyle O'Reilly: Another of the hottest US indies saw a title change this weekend when O'Reilly ascended to the PWG strap in a knockout or submission match.
3) AJ Styles: While AJ Styles doesn't have the level notoriety stateside now that he did on the TNA roster, he is having the chance to thrive as a top-tier champion, and did what he does best this week, successfully defending the IWGP Championship in a very good match with Kazuchika Okada.
4) Bray Wyatt
5) Alicia Fox


Greg "The Godfather" DeMarco
1) Bray Wyatt
Bray Wyatt is no longer a "future main eventer," he's a legitimate main event talent. His promo on Raw sealed the deal for me. Some would argue that he was already there, but this night showed that he is truly over and capable of carrying a feud, title, or even company. Welcome to the top, Bray.

2) Kyle O'Reilly: Kyle O'Reilly and Adam Cole broke out at roughly the same time, but Cole had a faster ascent to the top of the independent ranks. O'Reilly no longer has to wait, being "Davey Richards' boy" or "a tag team wrestler." As a tag team, Cole and O'Reilly were considered the future of independent wrestling--hence the name "Future Shock." O'Reilly, who not coincidentally defeated Cole for the PWG World Championship this weekend, is now getting his chance to shine.
3) Buff Bagwell: In a bit of news that is unfortunately overshadowing O'Reilly's PWG title win, Buff Bagwell made his highest profile non-softcore porn appearance in recent memory over the weekend, completing in AIW's JT Lightning Invitational Tournament. And he hit a Canadian Destroyer.

Yes, you read that right.



4) Bo Dallas
5) AJ Styles

---
THE WINNERS~!
Special Mention…Alicia Fox - 6 Votes


Fifth Place…Dasher Hatfield and Mr. Touchdown - 8 Votes


Fourth Place…Bray Wyatt - 12 Votes


Third Place…Kyle O'Reilly - 17 Votes

Your NEW PWG Champion!



Second Place…Icarus - 21 Votes

Your NEW CHIKARA Grand Champion!



And 411's Wrestler of the Week is…




















AJ Styles - 25 Votes

Still the current, reigning and defending IWGP Heavyweight Champion.




Year-End Standings~!
And here are the standings after week seven…

AJ Styles - 45pts.

Eric Young - 43pts.

Roman Reigns - 21pts.
Kyle O'Reilly - 21pts.

Bad News Barrett - 18pts.

Bray Wyatt - 15pts.
YAMATO - 15pts
Batista - 15pts.

Sheamus - 13pts.

Icarus - 12pts.
Paige - 12pts.
Cesaro - 12pts.
Dean Ambrose - 12pts.
Daniel Bryan - 12pts.

Bobby Fish - 12pts.

Adam Cole - 9pts.
Triple H - 9pts.
Davey Richards - 9pts.
Eddie Edwards - 9pts.
Seth Rollins - 9pts.

Alicia Fox - 7pts.

Biff Busick - 6pts.
Randy Orton - 6pts.

Tyson Kidd - 3pts.
Adam Rose - 3pts.
Takao Omori - 3pts

Dasher Hatfield - 2 pts.
Mr. Touchdown - 2 pts.

Kane - 1pt
Uhaa Nation - 1pt
Kota Ibushi - 1pt
Sanada - 1pt

---
Voting began 4.15.14
Year-End Rankings Key:

WWE Contracted Wrestlers are represented in BLUE.

TNA Contracted Wrestlers are represented in GREEN.

ROH Contracted Wrestlers are represented in RED.

US Independent Wrestlers are represented in MAROON.

Japanese Contracted Wrestlers are represented in BLACK.

Mexican Contracted Wrestlers are represented in MAGENTA.

Other International Wrestlers are represented in INDIGO.

---
**PREVIOUS WINNERS**
Year One Winner: Ric Flair (2005-2006)
Shortened year, starting September 2005)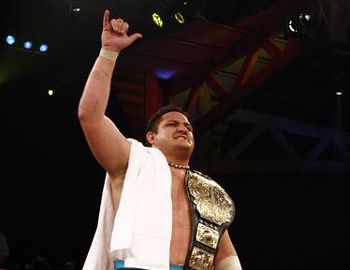 Year Two Winner: Samoa Joe (2006-2007)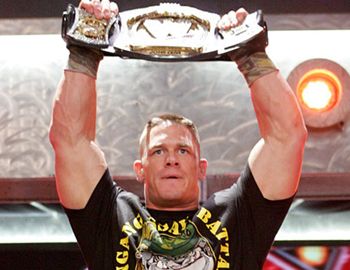 Year Three Winner: John Cena (2007-2008)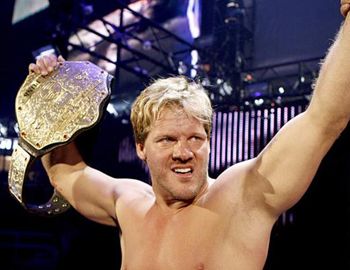 Year Four Winner: Chris Jericho (2008-2009)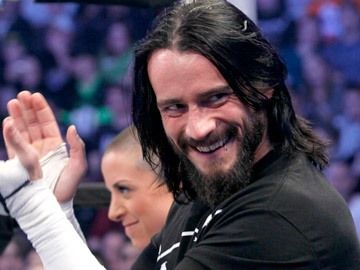 Year Five Winner: CM Punk (2009-2010)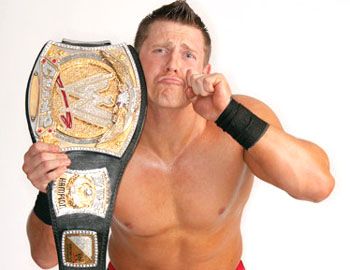 Year Six Winner: The Miz (2010-2011)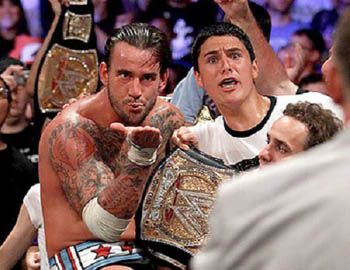 Year Seven Winner: CM Punk (2011-2012)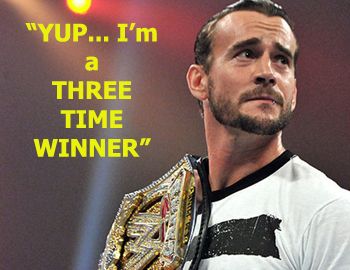 Year Eight Winner: CM Punk (2012-2013)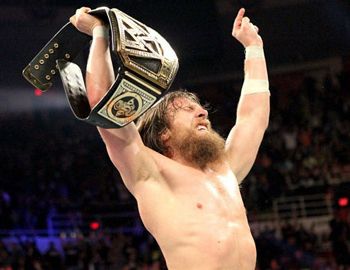 Year Nine Winner: Daniel Bryan (2013-2014)
comments powered by