SPOTLIGHTS
Ask 411 5.28.14: DX's Origin, DDP's Attitude, The Invasion, More
Posted by Mathew Sforcina on 05.28.2014

Who came up with the idea for DX? Did DDP have a bad attitude when he arrived in WWE? What was the original plan for the WWE vs. WCW Invasion? All this and more covered in this week's Ask 411 Wrestling!

Welcome one and almost all (that guy knows what he did) to Ask 411 Wrestling! I am your question guy Mathew Sforcina, and that kick in the guy from last week has been inverted this week, had a good week this week. So there's that.

Not much else to say, in that there might be a lot to say, but I won't know till next week when some stuff kicks in. We'll see.

Got a question that isn't "What the hell are you talking about above"? Send it to ask411wrestling@gmail.com and I'll answer it below.

Right down past all the subsections, starting with the most important section of all, BANNER!


Zeldas!


Check out my Drabble blog, 1/10 of a Picture! I'm nearly at 10,000 views. The 10,000th viewer wins… My eternal thanks?

Me On Twitter~!
http://www.twitter.com/411mania
http://www.twitter.com/411wrestling
http://www.twitter.com/411moviestv
http://www.twitter.com/411music
http://www.twitter.com/411games
http://www.twitter.com/411mma


Feedback Loop


Blaming Full Sail Fans: I think those taking me to task for blaming the Full Sail fanbase are both right and wrong. Rereading what I wrote, I do agree that what I wrote was not what I exactly meant.

My issue with the show as is is that when stuff gets over organically and logically and with backstory at Full Sail, those in charge are not realising that what is gotten over there (mostly) has gotten to that point because of the organic nature of the build (good) AND the fact that the crowd will react in a snarky fashion to it. Emma getting over at Full Sail was because she was a goofy gimmick overlaid over an asskicking wrestler. The fans at Full Sail appreciated the workrate for the most part and so went along with the goofy as it was part of the package.

But WWE sees Emma is over and just assumes it's the goofy stuff and so uses that, and ignores the other stuff. That was what I was aiming more for, but I apologize for misspeaking.

And no, not every developmental has been smarky-leaning. OVW wasn't. And that leads to…

Global Domination: OVW ran at a profit, and the aim of the Global Domination thing is to have several OVWs. With each one you'd only start from scratch if you had to, what you'd rather do is find a company in each region and sign them on as the regional thing, with just a bit of an added re-branding. Would there be added costs? Of course. But you wouldn't be paying fully for these companies, ideally.


The Trivia Crown


Who am I? I owe something to one of the men inside the WWE Legends House. I once won a tag title with an ECW Legend but it's not technically valid. My last ever match isn't the one you probably think it is. I've been a ref on occasion, I've feuded by proxy with a 'good' guy while remaining good myself, and I've been at the launch of three major long running PPV series. I'm mostly remembered for my singles title reigns, but I've won a lot more tag gold than singles gold. Currently employed by WWE, I am who?

And this week we had…

…

Seriously? No-one? Wow, OK, I'll answer it then.

I owe something to one of the men inside the WWE Legends House. ('The Dragon' came from Howard Finkle.) I once won a tag title with an ECW Legend but it's not technically valid. (NWA Tag title win with Shane Douglas was invalidated retroactively… Although the WCW one stayed, my bad). My last ever match isn't the one you probably think it is. (After his match with Jericho, he had one more match in WWC with his son) I've been a ref on occasion, I've feuded by proxy with a 'good' guy while remaining good myself (Feud with Mick Foley in ROH), and I've been at the launch of three major long running PPV series (Wrestlemania, Starrcade, TNA Weekly). I'm mostly remembered for my singles title reigns (IC, WCW World), but I've won a lot more tag gold than singles gold. Currently employed by WWE, I am who? (Ricky Steamboat.)

I'll make this one a little easier then?

What am I? I'm a tournament that concluded on PPV. The two men who fought in the finals were the only two to get byes in the tourney, albeit at different rounds. One match in me was decided when an entrant attacked the ref (who would later go on to be more than just a ref) to draw a DQ. One match featured two men with a similar nomenclature, one of whom was the last man to qualify to the second round. The winner of me got attacked after the victory, after wrestling the two longest matches in me back to back (to back, sort of). I am what?


The Ask 411 Ultimate Summerslam!


I'm kinda torn about continuing this. I mean, I want to thank everyone who's contributing, but there's not a whole lot of you so far. Maybe now that we're getting into matches it might pick up. I'll give it a week or so. I'm not trying to guilt you or anything, but this is on you guys after all, it should be YOUR Supercard…

Anyway, the voting for the commentary team (such as it was) was close, and in the end we have…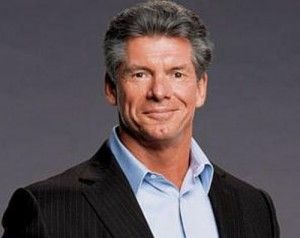 Bobby Heenan, Jim Ross and Vince McMahon!

A lively trio to be sure, these will be the men calling our card. But what will open the card? Here are the list of nominees, minus those that were invalid. Remember, they have to appear on The List to be eligible. Here's the list, those in bold nominated more than once…

Bad News Brown vs. Wade Barrett
Chris Benoit vs. Mr. Perfect
Chris Benoit/The Hardyz vs. Chris Jericho/Edge & Christian.
Chris Jericho vs. Brian Pillman
Chris Jericho vs. Owen Hart
CM Punk vs. Ric Flair
Daniel Bryan vs. Kurt Angle
Daniel Bryan vs. Kurt Angle, 2 out 3 falls
Diesel/Razor Ramon/The 1-2-3 Kid vs. Owen Hart/Davey Boy Smith/Brian Pillman
Eddie Guerrero vs. Owen Hart
Edge & Christian vs. The Hart Foundation w/Jimmy Hart
Los Guerreros vs. Billy Kidman/Rey Mysterio
Los Guerreros vs. Edge & Christian vs. The Hardy Boyz
Los Guerreros vs. Jeff Jarrett & Owen Hart
Owen Hart vs. Ricky Steamboat
Paul London vs. Rey Mysterio vs. Eddie Guerrero vs. RVD
Rey Mysterio vs. Jeff Hardy
Rey Mysterio vs. Kurt Angle
Rey Mysterio/Eddie Guerrero/Rob Van Dam vs. Brian Pillman/Owen Hart/Davey Boy Smith.
RVD & Sabu vs. The Hardy Boyz, Ladder match
RVD vs. John Morrison
The British Bulldogs vs. MNM w/Melina
The Hardy Boyz vs. The Rockers

Get your votes in! Also get your picks in for the Tag Match. Summerslam is famous for having big tag matches, important battles between teams. The Brothers of Destruction V The Acolytes? Andre The Giant & The Big Show V Spike Dudley & Tazz? Rhodes Scholars & Money Inc V New Age Outlaws & The Rock n Sock Connection? Get those picks in below for voting next week!


Getting Down To Business


Patrick starts this week with a question about ROH, and its nominal nadir.

Could you explain what exactly made the Cornette era of ROH so terrible. I only have a passing familiarity with ROH and am confused/intrigued by all the references to what a step down it was for the company, given Cornette's reputation as one of the best minds in the business.

Now, I do follow ROH to some degree, but I also know my limitations. And given that I have one of the finest wrestling writers I know on my metaphorical speed dial who follows ROH a lot closer than I do, I'm tagging in an expert. Ladies and gentlemen, Ari Berenstein!

What it all comes down to is that Ring of Honor was at its weakest point in several areas during the time it is believed Jim Cornette had the most control of booking decisions (mid-2011 after the initial Sinclair Broadcast Group purchase through late 2012, when Cornette was placed on sabbatical after one too many backstage rants about SBG executives). Now Cornette had no control over some of those areas but wound up getting caught with part of the blame-like the internet Pay Per View failures or the poor quality control in audio and video production during the first year of the SBG television show. Those were an obvious downgrade from the High-Definition filmed television run they had shot for HDTV from mid 2009-early 2011 when Adam Pearce and then Delirious had nominal control.

However, other criticisms can be traced back to Cornette and the booking of the promotion. The choice of talent brought in and the push / attention received were not up to the previous standards of ROH matches. These were talent that was less popular with the hardcore ROH fanbase that was thought could appeal to WWE-fans, or UFC fans and bring them into the product. Shelton Benjamin and Charlie Haas were a part of ROH already but were long known as Cornette's boys from OVW. Mike Mondo was brought in and even The Headbangers were brought in for no reason under masks as House of Truth henchmen.

Cornette also used his connection with OVW to bring in those younger wrestlers and hopefully find new stars, but the problem was they were given equal time in the ring, thus weakening the "known" ROH wrestlers even during what were supposed to be squash matches. It just didn't work out. Further, the wrestlers long-time ROH fans loved and wanted pushed were depushed on the basis that they either didn't have the "look" of a major star or wouldn't commit to a long-term contract (for example, El Generico and Colt Cabana). Couple that with weaker house shows and not-so-thrilling attendance numbers in new markets Cornette specifically thought could do good business (like the Battle of the Carolinas shows), bad and downright hokey angles (Kevin Steen in the lawyer's office) and finish choices for matches that were lame and hackneyed even during the SMW days such as the chloroform title-change between WGTT and The Briscoes and you had what was the best part about ROH- the in-ring product- very much watered down and hurt.

Some of it was out of Cornette's hands. A lot of it was right in his hands and he should be held responsible for it. The problem is he's never taken the blame or even admitted to one mistake. Sure, Jim Cornette and Delirious were considered "co-bookers" at the time, and it was said that both had an equal say or that Delirious and Cornette were on the same page about how to present the ROH product. However, if one looks at the product today compared to that era, you can see a stronger in-ring product and a product better booked and more in-line with what Ring of Honor had been come to be known for in previous years. ROH just wasn't the ROH everyone knew and loved, and it wasn't the improving product it is today. It was stuck in the middle of transition- and Cornette's involvement overall didn't help the product during a time it badly needed it.

That's pretty much the scope of it. Cornette does have a great mind for the business, it is said, but his vision of ROH wasn't one that anyone else seemed to share, not the wrestlers, not the fans, not the bosses. And he didn't want to change it…

Thanks again to Ari. You can find him on Twitter rightchere, and from that you can follow his writing and what have you. Awesome guy who you should totally check out, he knows his stuff.

Nick asks about an infamous stalker angle.

I had a question regarding DDP's run in 2001. Is it true that he had a bad attitude in the back that is why he wasn't really pushed or just because of his age? I have heard multiple theories on this one so I was wondering what your take was on it.

Bad attitude in this context isn't quite the right term. More… Ill-fitting. His age was irrelevant, the issue seemed to be that Vince and Taker just got rubbed the wrong way with DDP. Page had (if we assume he's officially retired now) a certain way he wrestled and a way he did business, and that seems to have not fitted in with the WWF. But most importantly, he 'dropped the ball' with Vince's baby. He got asked about his entry into WWF at a Q&A session in the UK recently, and he said (courtesy of one Scott Hainge)…

The Big Show, who is one of DDP's best friends, invited DDP backstage to a Smackdown show nine months before he signed with WWE. After Smackdown had finished, The Big Show invited DDP backstage to meet The Rock for the very first time and the two got along right away. DDP and Big Show began to leave after talking for a while and The Rock came out with just his towel on and shouted, "Oh yeah, DDP, there is only one People's Champion!" DDP smiled and quickly replied, "I know Rock, and your looking right at him."

The Big Show cracked up laughing and said to DDP, "no one, and I mean no one, gets one over on Rocky." The Rock just stood there as a few of the boys just looked on. DDP said that he was so encouraged by the backstage chemistry he had with the Rock that it convinced him to join the WWE.

Fast forward, and DDP flew to Stamford with his wife, Kimberley Page, and sat in the office with Vince and Shane McMahon. Vince let DDP have the floor and asked him how he wanted to come in. Page pitched an idea where The Rock would be leaving the ring after a victory on RAW and the lights would go out. They would be out for literally a minute or longer with Jim Ross saying, "I think we have some technically difficulties." They would really play into the "this wasn't meant to happen" angle. DDP wanted it to be the longest pause in WWE TV history, then, with the arena is in total darkness you would hear, "WHO IS THE REAL PEOPLE'S CHAMPION? IT'S ME, IT'S DDP!"

DDP described how he would work with The Rock and put him over at SummerSlam. Vince agreed that it was a great idea, but said that he had one that was even more special than that. He told DDP that he had the crown jewel for him.

Vince talked about a feud with the Undertaker… and his wife. Vince started to describe just how DDP was going to stalk Sara. DDP looked at Vince as if to say, "my wife is sitting right there listening, dude!." DDP said that he noticed Kimberley not being too pleased about the angle, but Vince continued. DDP listened and said that it was great idea, and asked if they did it after the feud with The Rock. Vince said no, and noted that DDP would be a monster heel after his run with 'Taker. As we know now, it didn't quite happen that way.

DDP then admitted that he wished that he had walked away from the Undertaker angle and just waited it out for the WWE to see the potential in the Rock feud.

So I think that the failure of the Sara thing which clearly Vince loved and wanted to do was put onto Page's shoulders, he got the blame for the angle failing. Add in the general WCW punishment and possibly Taker not liking him, and that led to his burial. Here's the late Kanyon on the subject.



Gator asks about safety in the ring.

My question simply comes from curiosity: How in the world do you protect your opponent on moves like Low Ki's "Warrior's Way/Ghetto Stomp" or Sonjay Dutt's "Moonsault Double Foot Stomp"?





I've seen them both veritably cannonball onto the opponent's torso and it does my head in over how ribs and sternums aren't being broken on a nightly basis. How do they manage to protect their opponent with these moves, or is it one of those things where the wrestler taking it protects themselves?

A little from column A, a little from column B. I didn't end up taking that when I wrestled Dutt (like how I worked that in?), but the formula is pretty much the same as when I do my step over, where I put my foot on a guy and then walk over.

Remember, I'm a fat bastard.

Anyway, both guys involved have to do something. If you're doing it, you perform the move and then remove the weight as quickly as possible. You land and then jump off, you quickly take the weight on the other foot, you make sure that the impact is as short and light as you can.

But most of it is on the guy taking it, true. You do learn how to absorb punishment and take shots, of course, but in these specific cases, notice how the guys get their arms up and they land on the arms a bit? You take some of the weight on your arms, and then the rest on your chest, which is empty of breath and solidly preparing for the blow. It's not at all pleasant, and you wouldn't want to take one every night, but it isn't as bad as it looks, obviously. Small guy quickly gets off the prepared chest/arms and thus the damage is limited.

Now, when you don't land flush, when you land not on the chest but somewhere else? That's when things go bad.



Ed follows on from last week about WWF Nitro…

Something I've seen a lot regarding the Invasion angle and what would have been before the Booker T vs. Buff Bagwell debacle, was that Vince was going to run with WWE and WCW as separate shows, basically doing the brand split a year early. Something I always see, but never understand is that the Raw & Smackdown shows would become Monday Nitro and Smackdown. Raw is WWE's flagship show, why would Vince McMahon have been willing to end his show Raw for the WCW show? Especially because Monday was their slot. Based on everything I've heard about Vince, he'd never be ok with giving up Raw and making it into Nitro. Raw and Nitro were the more established names by then anyway so why wouldn't it have been Raw on Monday and Nitro on Thursday?

Well for starters that's not the original original plan. The original original plan is for WCW to run Saturday Nights, (And before that, before the sale, Vince actually pitched to Spike that owning WCW on TNT/TBS would help everyone, and they disagreed) but then USA said no to more shows, they had to do something.

So why ditch Raw? Raw's the flagship, why on Earth would Vince give up his baby like that, let it become Nitro?

Because Nitro needed help. See, Vince knew that WCW, to get over, needed all the help it could get. WWF was on fire, at it's peak, it was fine. And Smackdown often outrated Raw, so that was all right. But for WCW to be seen as an equal to WWF, for people to accept WCW as a competitor, it needed a credibility boost. So giving WCW the primary time slot would help that, although everything else involved (having it get it via divorce settlement rather than, you know, winning a match or something, and Kevin Dunn constantly telling Vince to bury WCW or else WWF would look bad) didn't help anything.

So yeah, losing Raw was a bullet to Vince's ego, sure, but at the time his vision was grander, he wanted two companies, he wanted stars that didn't get overexposed twice a week, he wanted WCW to live and survive.

And then Buff Bagwell killed it for everyone.




Phil tests my Google-Fu. And my ability to hold down my lunch.

Any chance you can you turn up any information on who Cheex was? Where did he come from? Where did he go? Did he just quit wrestling after TNA PPV #2? The internet doesn't seem to know...

Much appreciated!

Have you managed to go this far and not know the horror that is Cheex? Well time for you to share our pain!



I feel sorry for the woman there, her big break from training with the Dudleys was to manage… That.

(Yes, I know the hypocrisy here, I'm also a fat git, thus I'm speaking from experience here.)

Anyway, Cheex has gone by a couple names, including a job to Arachnaman under his real name of Mike Staples in 1991 on WCW Worldwide in a match I couldn't find online and am unsure if I should be pleased at that or not.

Anyway, I know that around 2006, 4 years after that sole appearance on PPV, he had gastric bypass surgery and went from 600lbs at the time of surgery to 350lbs, but then suffered a stroke due to stress after he lost his job and thus his health insurance to cover his medical bills, which then went to $10,000 due in part to said stroke because the American Health Care System is just wonderful, isn't it?




No wonder the Australian Government is moving towards it.

…

I wish I was joking there.

Anyway, there was a benefit show or two on his behalf, but he is now retired. Beyond that, not much else to say. He was just a local wrestler who you can see the argument for (He's so big! Big Guys always work!) and who had a pretty good pedigree (assuming the 'trained by the Andersons' was legit, and I found nothing either way). He didn't work obviously, but I can sorta see how he got one booking.

Two, not so much.

… Poor girl…

Savva asks about origins.

Who actually came up with the name & idea for D-Generation X? I was watching an old YouTube video from 1997



Michaels is still referring to them as the Kliq, it's Bret who calls them Degenerates. Did Bret Hart inadvertently come up with the name of DX, or was it all scripted?

That was scripted. That was a week before the group was officially named, as they dubbed themselves Degeneration X the following week…



So, in kayfabe the name was created by Shawn Michaels from Bret's use of the term. But who came up with it?

Shawn Michaels says that Vince Russo came up with it in his book, but in Bret Hart's book, he says that the name came from of all people, New York Post columnist Phil Mushnick, a long standing sports opinion writer who was very critical of wrestling's morphing into sex and violence (and in fact on the same episode of Raw that the name debuted, Jim Cornette gave his opinion about one of Mushnick's columns). Mushnick, writing in the TV Guide, he attacked wrestling's then fan base as degenerate gen Xers, and thus coined them Degeneration X.

I suspect both are true, in that Mushnick probably did coin the phrase in passing, and then Russo read it and then brought it in to be used as a stable name. Although I've never seen the supposed TV Guide column where he used the term, and he didn't try to sue or anything, so it's a bit fuzzy.

Also right at the end of the promo, Michaels says, "the Kliq owns this business and at Survivor Series we are gonna own you"

Did Michaels know about the screw job then or were they just working the angle?

Working the angle. The screw job was talked about in passing maybe a week or so in advance, but it wasn't locked down and planned till a day or so ahead of time. According to Cornette at least.





Cool.



… I still want a copy of any real Fire Pro game I can legally play.





Chris asks about t-shirts.

Just recently i acquired possession of an object I have wanted ever since I was a youngster watching WWF in the 80's I got one of the prestigious HOT ROD T-shirts.

Now I seem to recall Piper starting off in WWF with a red t-shirt with the fuzzy felt type lettering on it, and then switching over to a white T-shirt with a black panther's head on it before using the iconic Hot Rod shirts which accompanied him through the rest of his initial WWF run as well as returning whenever he did.

Now. I am not entirely sure just how deeply Vince and the WWF were into merchandising at that time but my question is this. Was the Hot Rod shirt something Piper brought in and it stuck? Was it something that was come up with by WWF in a similar way we now see the Cena shirts? Or was it something completely different? How did the Hot Rod shirt come into existence and regular use?

If you don't know the shirt, here's a video I've been looking for an excuse to post featuring that shirt.



Beyond that… I'm tapping out here. I couldn't find any info on it. I've sent a tweet to Roddy, but the odds of getting a reply to that are pretty astronomical. I would guess that it was a collaborative thing, in that WWF wanted a shirt they could sell and then they and Piper made that one, that all the non-sold ones prior were Piper's own and then that was a WWF sanctioned one, but again that's just my guess.

Raza is back and asking about The Great American Bash.

When WWE got 'better of' WCW in 2000, they had six yearly version of 'The Great American Bash' from 2004 to 2009, why WWE opted to do so when they could have choose the likes of Starrcades, Halloween Havocs, Superbrawls, Fall Brawls for which WWE would not even required Brand development as these PPVs of WCW were quite famous?

Because of timing. Starrcade took place in December. Halloween Havoc in October, Fall Brawl in September and Superbrawl was February. All well and good, except that none of that helped WWE fill their June/July hole.

Once WWE killed off King of the Ring as a concept, their June/July PPVs have been a little flat and without personality. It's all 'Fully Loaded' and 'Vengeance' and all the other generic PPVs. So out of desperation, they went back to WCW, and took their big show that was from that time frame, Great American Bash, since that was appropriate. All the others (apart from maybe Superbrawl, and that's still fairly generic) were time based and thus they couldn't be moved easily.

And Great American Bash was just as famous as the other ones, certainly it had been around a fair while, I'd wager it had just as much name recognition as any other WCW PPV.

Mike wishes to discuss William Regal. That I'm always happy to do.

Why is he stuck being the color commentator on NXT?

I get that he is probably doing tons behind the scenes helping the NXT roster become better wrestlers but surely he would be perfect as a member of The Authority, we know him and HHH are big buddies behind the scenes so they could play that up or is Regal just too old/injury prone now to be on RAW?

I'm the first guy in line to want Regal to be front and center of my wrestling show, believe me. But Regal is in this odd position where he's willing to wrestle, but WWE chooses not to use him. He's at most TV shows, but he's not officially an agent, he's nominally a talent scout. In many respects he's doing part of the job that Ross and Johnny Ace used to have that is now part of HHH's remit.

Which makes sense, in that if I was HHH, I'd want Regal around to evaluate talent. Certainly I'd want to give a friend a good job where he can be useful but also not have to do that much manual labor.

He doesn't have any injuries, given that he does work the occasional match, and he's not too old, it's just WWE chooses to use him to help find and train their future stars. And certainly that's not a bad place for him, even if I want him wrestling as much as possible for my own selfish fandom.

And now to music, Jeff wants to talk Voodoo Child.

Just a quick question - what was the thinking behind giving Hollywood Hogan Jimi Hendrix as an intro music? Whilst it is undoubtably an awesome piece of music, and WCW certainly wasn't shy about throwing cash around in those days, I'm just not sure it fits the 'Hollywood' character.

Did Hogan just like the song?

I found one source that says that it was meant to be an overall nWo theme but Hogan took it for himself, but pretty much everyone else says that Hogan basically went to Bischoff and said that he wanted the song for his heel theme and he convinced Eric to license it.

As for fitting with the gimmick, I can see where you're coming from, but the thing is, the Hollywood part of the gimmick was more about Hogan's ego and how he was a superstar rather than actually being part of Hollywood, if that makes any sense. But with the air-guitar, it did hit Hogan's overall gimmick of a self-obsessed, self-important egotistical bitch. And it is awesome heel entrance music, the minute that wahwah hits, you know shit is about to go down.

True, shit rarely DID go down, but the music made you think otherwise.

But yeah, it appears that Hogan liked it and it fit, so he got Eric to pony up the dough. No more, no less.

Connor asks about Dino Bravo.

Was Dino Bravo really Canada's (and the world's) strongest man? or was it just a gimmick made up by the WWF, the guy looked pretty darn strong

He was legitimately a strong gentleman, with a bench press of 500 pounds or higher, but at the time he was around, Tom Magee was winning Canadian strongman contests by pressing 955lbs squats. It was a gimmick that played to his strength of… strength, but it wasn't a shoot. Not like Mark Henry, who has won competitions. Dino never won any official strongman contest. He was just really strong.

Ian takes us to King of the Ring 1998, and a match you may have heard of.

So, I was re-watching the Mankind vs Undertaker Hell In A Cell the other day and something thats bugged me for ages is the commentary. Specifically a few lines spoken by JR. Now my first actual question will go on to determine how the rest is answered, so here goes:



Did JR know about the throwing off the cage spot prior to the match? Only, i noticed that as Foley & Taker are fighting on top right at the start and begin to make their way towards the edge, JR says: "they're right above us folks, and I dont like this a damn bit." Im curious as to if this was a genuine shoot comment that JR, the man himself, was actually really worried about what was going to happen next and just blurted it out. Or, and this goes back to if he did know about the spot, was it just damn good selling / calling?

He didn't know. Ross made a habit of knowing the basics (who would win, any angles that would come into play) but stayed in the dark deliberately about the specifics of the match. He preferred to call matches live, trusting that he'd make better calls on the fly than if he rehearsed lines and prepared everything.

He's gone on the record, now that he's out of WWE, as saying:

"What you heard was me having a natural reaction. I saw, I felt it, I expressed myself, I am just now out of the bubble where I can look back at that and say that was a really cool night because, a) Foley wasn't paralyzed, and b) I came up with a sound bite that has stood the test of time."

Jim thought they were just teasing it, that they were just getting a rise from the crowd, that they'd never do it…

The other comment thats bugged me, is the now famous "would somebody stop the damn match!?" line. Again, was this a genuine real reaction by JR himself as almost a plea on air to literally stop the match? Or was it again, just awesome calling. I mean either way, with or without prior knowledge, surely being that close to the action & the impacts of the spots, plus the fact he a Foley were mates, surely a human's real emotions cant help but creep out occasionally??

Absolutely. JR, as well as Taker and most everyone there at the time, thought Foley was at best screwed, at worst dead. After all, the panel wasn't meant to give way like that. JR said that truthfully, he felt that the match should have ended then and there.

I think King's reaction, the quiet "That's it, he's dead" line is the real kicker.

Hey, and if youve got time / can be bothered, are there any other famous examples of commentators going off script during a match and slipping in a few shoot / real thoughts & reactions?

Well probably the most famous is Bobby Heenan swearing when Brian Pillman went for his neck, but there's plenty of shoot comments that have been uttered, most of them disguised (JR calling a match bowling shoe ugly = horrible DUD). But probably the longest was Joey Styles during the Awesome/Tanaka match from ECW One Night Stand 2005.



But what's your favorite, dear readers?

Rahil asks about title defenses.

I read Taz defended the ECW Title on Raw after he won it from Mike Awesome, who did he face and did he defend the belt any other times before he lost to Tommy Dreamer

Well let's see, Taz won the ECW Title April 13th, 2000 from Mike Awesome. He lost it to Tommy Dreamer April 22nd, 2000 at Cyberslam '00. He didn't wrestle on the three ECW shows between them. But on WWF, he wrestled on the April 17th Raw as the ECW Champion, trying to win the WWF Hardcore Title as well.



And then on the following Smackdown, recorded on the 18th but shown on 20th, he wrestled Triple H in a 'Champion V Champion Non-Title Match'.



And that was it. He never defended it, in either company. But WWF did acknowledge that he was champion, so there's that.


One Man's (Important) Opinion


Nick had an added question.

Also what was your favorite attitude era year and why?

WWF 2000. Yes WM was a misfire, but other than that, every PPV was solid that year, and throughout the year, most everything was great. The in-ring work was great with Rock, Hunter, Angle, the Radicals, the Hardys/E&C/Dudleys, the booking was solid with the over the top nature of Russo toned down but not too much, it was just a near perfect year of wrestling.

If you mean overall… 1998. AS WWF began to rise, WCW began to falter but was still going strong, and ECW began to really get noticed. It was a year where seemingly anything could happen.

Carl talks belts.

How long do you think WWE will continue with the 2 World Title belt scenario? A totally new belt design seems unlikely since the "Logo" belt is less than 18 months old. However, history shows us that two belts for a single championship doesn't last long. They could choose to drop the Big Gold Belt quietly, I suppose. However, I think what will happen is a new "Logo" Belt will be unveiled that has the WWE Network Logo and that will be the sole title going forward. What's your opinion?

If they do drop a belt, it'll be Big Gold. As you say, the Big Logo belt is new and was expensive, so they aren't going to get rid of it any time soon. I don't think they'll change it to a Logo 2.0 any time soon either, Big Logo is here for several years, especially given the side plate logo idea means they can sell you added logos for years. I'll admit that it's a great idea there.

But I don't think they'll drop Big Gold either. They may well eventually split the belts if they want to go back to two champions, but I think that they will keep them both since they've unified the names. See, the last time this happened, they played that there was a dispute about who was the World Champion. This time round they've unified the titles, but not merged them. Plus Big Gold does have history behind it, it's the traditional marker of champions, while Big Logo is the future and all that. I think that they like the look, and since they haven't gotten rid of Big Gold yet, it'll stick around for a while. Of course, when Bryan is stripped they might drop the belt then I suppose… Have to wait and see. But I expect it to stick around for a while.

Brian has a similar question.

Would it be crazy to create a scenario where the Authority disagree with someone else (Brad, Vicki, "The Board of Directors", Vince if you want) with the end result being Bryan keeps one title but the other is stripped and defended? I know they don't want to end the unification, but this way you can have your cake and eat it too, and do another Champ v. Champ match as soon as he's ready.

It wouldn't be crazy, just bad storytelling. Why is one belt ok to hold that long and not the other? If Authority X has the power to keep one belt on Bryan, why not both? It leaves open too many obvious questions. Much better to have Bryan stripped and then when he comes back you just run the obvious "You didn't beat me" angle with whoever. Splitting the belts like that just doesn't seem like good storytelling to me.

We finish with Stuart wondering if Vince deserves any real credit…

What I'd like to know is whether you consider Vince McMahon the creative genius he's always credited as being or is he just a lucky SOB?

My thoughts are as follows-

When he wanted to expand and turn the WWF into firstly a national and then international force he was lucky to have someone with the charisma and crossover appeal of Hulk Hogan on the books. He then rode the Hulksters coat-tails until the steroid scandal broke and he decided to push wrestlers with actual ability over the juiced up talent he had used to that point. At this time he got lucky again because he had the likes of Bret Hart and Shawn Michaels to give the ball to.

When they came to the end of their runs he was lucky enough to have Steve Austin and The Rock to strap the rocket to and finally when their time expired he lucked out once more by having Cena available to him.

Sure there have been other hugely talented stars in the company, Angle, Taker, Foley, Savage and more recently Punk and Bryan. The point is however that the huge stars at the top of the card would have been successful without Vince and for every Hogan or Austin there are a hundred Papa Shango's, Duke Droses, Santinos and Bastion Boogers.

It seems to me that Vince is successful despite himself and has always got by on more luck than judgement.

I appreciate your thoughts on this.

Certainly there's a confirmation bias with this sort of thing, you tend to remember the successes more than the failures (despite Wrestlecrap's best efforts), especially as successes last years and failures don't last that long.

However, there is a slight problem here in that Vince's creative input tends to fluctuate. Sometimes he's the booker, thinking up everything himself, other times he has committees that he just gives the yay or nay to, sometimes he is a more hands on filter. So pinpointing what he does and doesn't have his hands on can be difficult.

But overall, I think that he does deserve credit, because while he did get the best talent, he still had to recognize and obtain the talent and then use it to its fullest. Hogan and Austin were both in the hands on competitors, and then came to WWF. And without a burst of talent suddenly coming to them, Vince was able to make something of them.

And also remember that just because a guy isn't on the top of the card that he isn't successful. Sure, Papa Shango sucked, but eventually Vince made him The Godfather and he was as over as he'd ever be and was as successful to his fullest. As much as I loved Boris Alexiev, Santino Marella is more over and lasted longer than he'd have (probably).

Vince as a creative genius… I think it is slightly overstepping it to say that, he's probably more a business genius (at times) than a creative one, but certainly he's the most successful wrestling promoter of all time, and thus he's obviously doing something right. Yes, he's gotten lucky, but then he'd argue that taking advantage of your competitor's mistakes is good business, not luck.

But what do you say, dear readers? Do you think Vince has just been a lucky stiff? Or is he a true creative genius? Discuss that below, and I'll see you next week for more Ask 411 Wrestling!

comments powered by