SPOTLIGHTS
411 Fact or Fiction 5.29.14: Flair's Possible WWE Return, NXT Takeover, CHIKARA, More
Posted by Larry Csonka on 05.29.2014

Is it a bad idea to bring Ric Flair back to manage the Miz? Are we excited for the NXT Takeover special? Is WWE's commentary team the weakest part of their programming? 411's Greg DeMarco and Tony Acero debate these topics and more!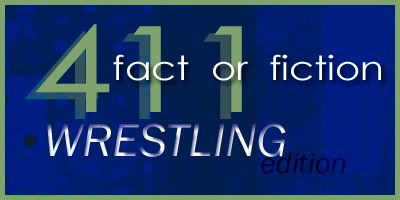 Welcome back to the latest edition of 411 Fact or Fiction, Wrestling Edition! Stuff happened, people loved/hated it and let everyone else know. I pick through the interesting/not so interesting tidbits and then make 411 staff members discuss them for your pleasure. Battling this week: First, he is a 411 contributor and podcaster extraordinaire, he is Mr. Greg DeMarco! His opponent, he writes the Wrestling 5&1 and also covers Monday Night Raw, he is Mr. Tony Acero!

Lets get to work…


Questions were sent out Monday.


Participants were told to expect wrestling-related questions, possible statements on quantum physics and hydroponics.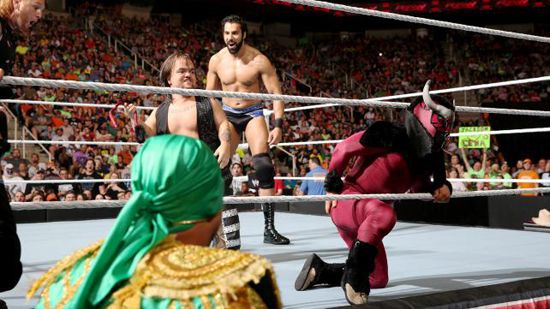 1. Monday's edition of Raw was a weak go home show for the WWE Payback PPV.



Tony Acero: FICTION - Although it wasn't the greatest rendition of RAW, and there were a few segments that needed to die a fast and painless death, I still feel that the right things were done in regards to building towards the PPV. For the first time in a long time, I felt like they were using RAW to sell a PPV, not the other way around, and whether that's due to the Network now housing the PPV's or not, I really enjoy that aspect of the show that seems to be growing. As for the RAW in question; it wasn't the strongest RAW, but still did right by me in terms of build. The "contract signing" was just different enough, and the Wyatt near beat down of the King worked as well. A weak RAW? Maybe. A weak go-home show…not really.

Greg DeMarco: FICTION - I almost went with no answer here. Raw was fine—not great, not terrible. And I can't call it "weak," either. The show promoted each announced match on the WWE Payback PPV. It confirmed that WWE World Heavyweight Champion Daniel Bryan will be at Payback. John Cena got some retribution for last week's assault from Bray Wyatt and the Wyatt Family. Evolution dismantled The Shield, leaving many fans to expect a Shield win at Payback. But the purpose of a "go-home" show is to sell PPVs, right? Who are we selling them to? A network subscriber is a network subscriber regardless of whether or not they watch the PPV. And for WWE, the WWE Network is king, taking precedence over most everything else.





2. Evolution vs. The Shield will steal the show at the WWE Payback PPV.



Tony Acero: FACT - I've come to expect The Shield to steal every show they are on and make it instantly enjoyable. Honestly, name one bad Shield match…exactly. Like it or not, Evolution isn't exactly a crap team. Batista has really seemed motivated in recent weeks. Who knows, maybe he really does like this wrestling thing. I think this match is going to be all sorts of brutal, but in a good way. Triple H brought out sledgy on Monday, and although I find that a little tiring, it became an equalizer in some ways, especially considering The Shield has been on top for the past few weeks. If there is one match that everyone thinks is going to take away the show, it's this one and I cannot wait.

Greg DeMarco: FICTION - The Shield and Evolution already ARE the show—someone needs to steal it from them. There's too much potential on this card to call any one match a guaranteed show stealer. I expect Evolution vs. The Shield to be great, but the Shield are at their very best in 3-on-3. The elimination rules are likely geared towards making Roman Reigns look like a monster. Wade Barrett and RVD can be great as Van Dam can still go at his age and Barrett has been really good lately. John Cena and Bray Wyatt haven't had the best match on any card yet, but the opportunity is there. The real competition for the 6-man is Cesaro vs. Sheamus. This isn't their first sharing the ring, and they've torn it up each time together. If I had to pick one match, in advance, to steal the show it'd be this one.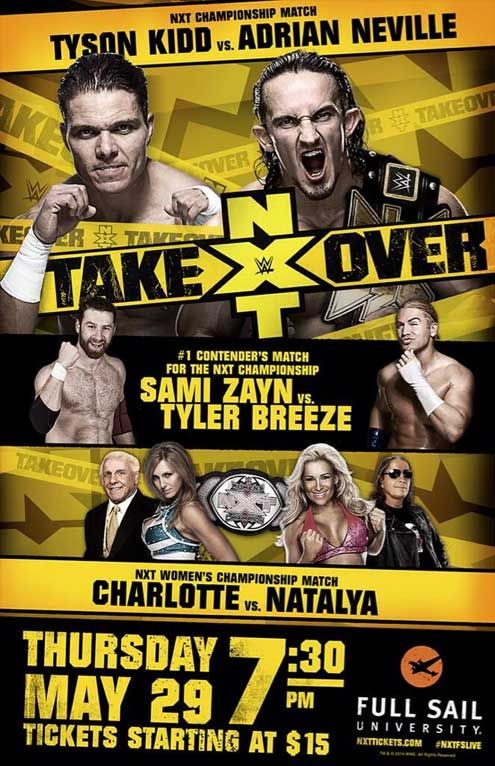 3. You are excited for tonight's NXT Takeover Special.



Tony Acero: FACT - NXT Arrival was something special, and is on many Show of the Year lists. NXT has become the go-to spot for WRESTLING, and where other companies are failing (or not quite there yet), NXT has really stood out as something different enough from the WWE to be a stepping-stone. It's more than a farm for talent, and the recent characters that have come out of there are unique and their trade been plied. NXT Takeover seems to want to take the same energy and intensity from Arrival and apply it to Takeover. Neville and Kidd is for sure going to be something to watch, as Kidd was my underrated superstar of the year not too long ago, and he seems to want that title back again. Of course, Zayn is going to be just as badass as expected, and we even have a bit of a historic match between two ladies whose families helped build the wrestling world. Oh yeah, I'm excited.

Greg DeMarco: FACT - I am always excited for NXT-anything. The WWE roster is loaded right now—more than ever. This is why we have Dolph Ziggler and Damien Sandow to bitch about. The WWE misuses them because they don't need to push them. NXT represents the future of this loaded roster. There's a good mix of talent with main roster experience, as well as talents we don't see outside of NXT. Sami Zayn is one of the most exciting wrestlers anywhere, Tyler Breeze is a great act, Kalisto is the next Rey Mysterio, The Ascension are underrated by most internet fans, Charlotte will be given every opportunity, Adrian Neville has proven himself and we all know what Natalya and Tyson Kidd can do. I can't see how this show won't be as good as NXTArRival.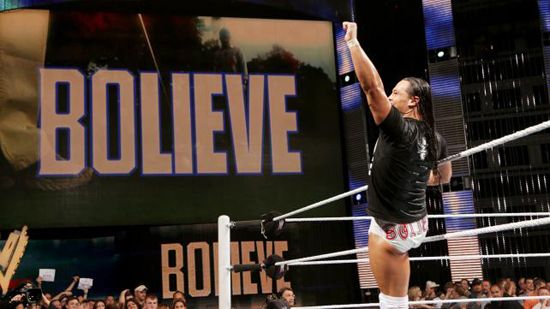 4. Bo Dallas will be a success on the main WWE roster.



Tony Acero: FACT - This is actually a tough one, because if they are going the route I think they are, he is going to be awesome. The past two matches we've seen show signs of him being that overacting motivational speaker who is so sure of his message that he becomes a dick no one wants to be around, but if they could add that smarmy underlayer – and do it right – they've got gold. The proof is in the pudding, though, and 1 minute matches with Sin Cara don't really give us much. The hope is that the WWE doesn't latch onto something he does and shove it down our throat, but that's the double edged sword we deal with nowadays; we like something, they see that we like something, and they opt to have us choke on it instead of savor…

Greg DeMarco: FACT - I've never called myself a "BO-liever." In fact, I hated his first run on the main roster. He was bland and boring—I had no reason to even care about what he did in the ring. Something was missing, and it turns out it was something big. Since Bo Dallas's return to the main roster, he's been entertaining. His "BO-lieve" persona is entertaining. He's good in the ring. He's merged his character into everything he does, which is key. Full immersion is the only way for a character to work. I guess the other step is to define success. Does he have to be a world champion to be a success? Is Fandango a success? Jack Swagger? Big E? I think Bo Dallas can easily reach the level of success achieved by any midcarder, and that's successful enough for me.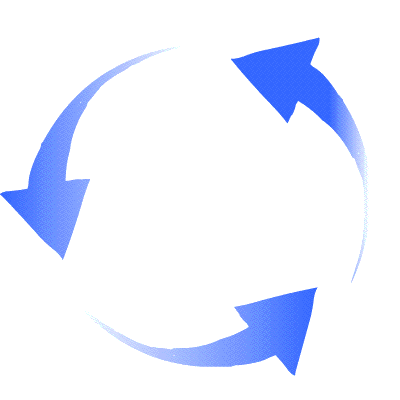 SWITCH!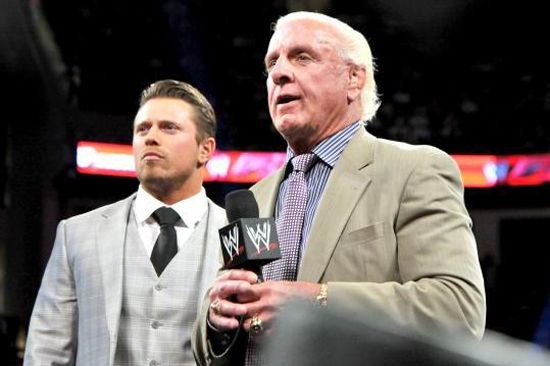 5. Ric Flair returning as a manager for the Miz is not a good idea.



Greg DeMarco: FACT - For me this has nothing to do with The Miz. I care as much about Ric Flair returning as I do about whether or not Sting has signed a WWE contract. I don't want to see if. What did Flair contribute in his last appearance? A whole lot of nothing. So I already don' t care about Flair, now you want to add in The Miz—a former world champion who is one of the best talkers the company has? The Miz doesn't need a manager—he needs a program. Now I do think Miz and Flair could have some entertaining interactions, but this is not a long-term solution for The Miz or Ric Flair.

Tony Acero: FACT - Yeah, I don't see the appeal of this idea. The few times Flair was by the side of Miz, it seemed extremely forced. Flair just seems to belong more with an arrogant type of heel that is all about what he's about, and as much as they tried to make Miz just that…he doesn't have it in him. He's arrogant, for sure, but in a douche way – not a Flair way. Does that make any sense? Every time Miz did the Figure Four, eyes would roll. I don't think anyone believed this pairing to be something worthy of watching or even believable. This, coupled with the fact that it would mean Flair is back on television seems to really spell disaster. Flair is awesome – always will be – but there are times when he's on the mic and you just gotta ask…what the hell did he drink? He and Piper are both hit and miss, and in recent years, they've missed quite a bit more than hit.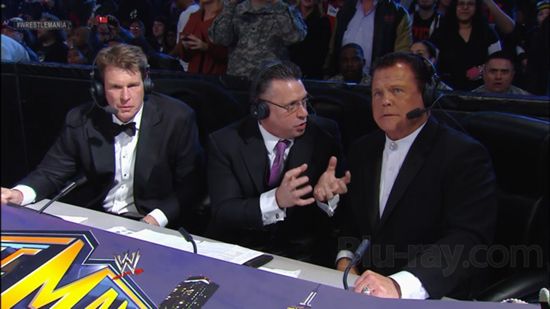 6. The weakest part of WWE programming is the commentary team.



Greg DeMarco: FACT - There are plenty of things to praise about the WWE product, and plenty of things to complain about. But the commentary team is dreadful. JBL's contributions have been largely meaningless. Jerry Lawler hasn't been entertaining in 5 years. And Michael Cole isn't given the opportunity to be good. Think about it. Michael Cole is being fed lines by Vince McMahon. So at any given time on commentary he's either being told what to say or he's improvising and "talking on eggshells." It's a recipe for disaster. The WWE needs to provide these guys with a format, give them talking points and let them go. To do commentary with someone constantly in your ear has to be unnerving and is definitely counterproductive. The proof is in the product we see each time out on television.

Tony Acero: FACT - I really want to say Fiction because there is a lot wrong with the programming, but in order to give the idiocy that is the commentary team their just due, I'll stick with Fact. Cole has long been a thorn in my side – especially the NXT Season 3 Cole who sometimes creeps back up from time to time. JBL used to be amazing, but something happened, and he is now as annoying as Striker was after his one month of glory. Jerry Lawler is…Jerry Lawler. He is a shell of his former self with really nothing to add other than a recognizable voice. All three of these guys together are just horrible. Maybe it is the voice in their ear. Maybe it's Vince simply not doing things right. Still, there are so many moments when they detract from the story that is being told, make horrible and lame jokes that are about as funny as herpes, they use the same somber voice for a near tragic accident that they would when a fake bull gets his tail tore off, they make stifled giggles during Cena promos as if he is just so humorous that it's unbearable not to giggle. There's just so much wrong behind that booth that on the rare occasions that they do enhance the viewing, it's hardly appreciated.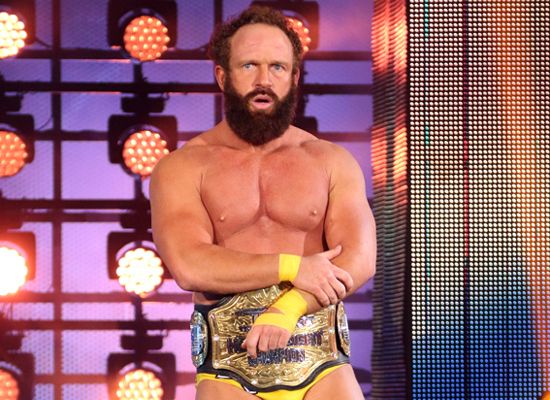 7. TNA has done a good job booking Eric Young as a fighting champion.



Greg DeMarco: FACT - Eric Young's title win was a surprise to many, myself included Magnus wasn't really given the chance to shine, and I'm pretty sure we all know why—they plan to put the title on MVP. But for a transitional champion, Eric Young has been booked strong, with some great wins—especially the Bobby Roode win. But in typical TNA fashion, they're copying WWE and now making EY deal solely with MVP. Give him other matches—Austin Aries for example. Continue to make him strong, because he still needs credibility as a main eventer after the inevitable loss to MVP.

Tony Acero: FACT - I don't watch TNA, and for every comment that says as a "wrestling journalist," I should know my product, there will be tons more that say the same thing I do. However, in doing some research, it's not difficult to see that they are booking Young as just that – a fighting champion. It appears the Bryan similarities stop here considering Bryan's unfortunate situations. Young as a champion is easily one of those things that people didn't really care too much about, so making him a fighting champion is possibly the best thing to do in regards to creating empathy – or any type of emotional connection. The one thing I do notice, however, is the passion that seems to be within Young as a wrestler. Simply put, just because I don't find any value in the TNA World Heavyweight Title, it's still something that people are striving and continually trying to obtain.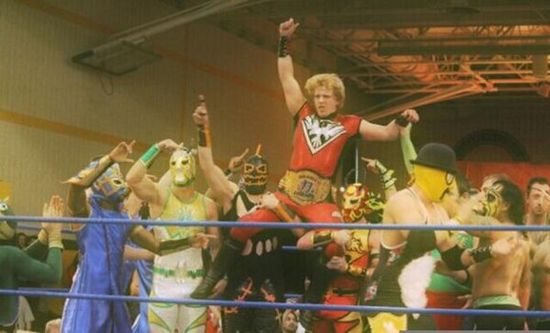 8. The return of CHIKARA is a good thing for wrestling.



Greg DeMarco: FACT - How can it not be? CHIKARA was loved by wrestling fans all over the world, there was mass hysteria when they went away and now they're back. Their first show sold out with over 1500 fans, plus whoever ordered on iPPV. It fills a unique niche in pro wrestling. I am not a huge CHIKARA fan personally, but it's fun, gives people a place to work and many fans dig it. CHIKARA coming back is a win for pro wrestling.

Tony Acero: FACT - In an effort to not piss off a second smaller niche of the wrestling fandom, I asked my friend Harry Broadhurst for some help answering this question. Let's just assume that I agree with everything he says:

The reason I say so is simple. Wrestling is a there's something for everyone brand of entertainment. For every one who watches to see Eddie Kingston viciously backfisting someone in the face, there are people who watch to see Los Ice Creams powerbomb people on to piles of sprinkles with devastating consequences. Am I going to say CHIKARA is for everyone? No. Not everyone will appreciate the types of hijinx that occur within the realm of CHIKARA. But at the same time, CHIKARA is something I feel everyone should give a try. There are more then enough entertaining wrestlers to remind you that it is still a sport...they just happen to bring more comedic aspects into it.








Have you checked out the Csonka Podcasting Network? If you haven't, you should We run anywhere from 15-20 shows a month, discussing pro wrestling, the world of MMA, the NBA, general sports, popular TV series of the past, bad movies, battle rap, interviews, MMA & Wrestling conference calls and more! Around 10 different personalities take part in the various shows, which all have a different feel; so you'll likely find something you like. All of the broadcasts are free, so go ahead and give a show a try and share the link with your friends on the Twitter Machine and other social media outlets! Running since May of 2011, there are currently over 500 shows in the archive for you to listen to.



Larry Csonka is a Pisces and enjoys rolling at jiu jitsu class with Hotty McBrownbelt, cooking, long walks on the beach, Slingo and the occasional trip to Jack in the Box. He is married to a soulless ginger and has two beautiful daughters who are thankfully not soulless gingers; and is legally allowed to marry people in 35 states. He has been a wrestling fan since 1982 and has been writing for 411 since May 24th, 2004; contributing over 3,000 columns, TV reports and video reviews to the site.

Your heart is free. Have the courage to follow it…TO CSONKA'S TWITTER!

http://www.twitter.com/411wrestling
http://www.twitter.com/411moviestv
http://www.twitter.com/411music
http://www.twitter.com/411games
http://www.twitter.com/411mma
comments powered by