SPOTLIGHTS
Wrestling's 4Rs 6.02.14: WWE Smackdown & TNA Impact Reviewed
Posted by Daniel Clark on 06.02.2014

Bray Wyatt battled Jimmy Uso in a Last Man Standing match, Samoa Joe made his TNA return and more! Wrestling's 4Rs breaks down the Right, the wRong and the Ridiculous of WWE Smackdown & Impact Wrestling!


How the 4Rs of wRestling Work!
Here is a quick explanation of the 4R's. The column will run TWO times a week. We will group our feelings on the shows in various categories: The Right, the wRong and the Ridiculous. The Right is stuff that worked very well: a great promo, a great match and so on. PuRgatoRy is a section between the right and wrong. It shows equal traits from both sides that cannot be ignored and needs discussed. It is not a bad place per say, as things can get remedied or go the wrong way the very next week. The wRong is what it sounds like: bad matches, bad or boring promos and so on. The Ridiculous is stuff that had no right on TV: Stupid angles and so on. And there is always a possibility of a 5th R, which is as bad as they come. This column is supposed to be analytical, and at the right time very critical of the shows, it was the whole reason it was created. This is not a "mark" column, nor a "smark" column, our goal is to analyze the show from many different fronts, reward the good and call out the bad. We will not apologize for our opinions, they are as they are, whether positive or negative.
---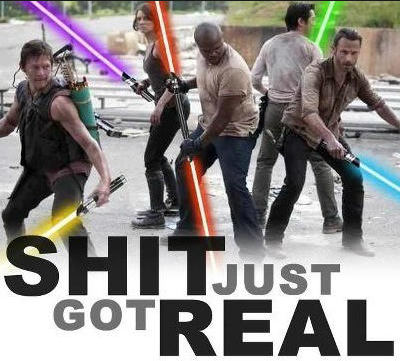 By: Jericho Ricardi
IMPACT 5.29.14:
QUICK MATCH RESULTS:
MVP, Kenny King, and Bobby Lashley def. Austin Aries and The Wolves at 13:44 via pinfall

Bram def. Tigre Uno at 2:08 via pinfall

Mr. Anderson and Gunner def. The Bro Mans at 3:14 via pinfall

The Beautiful People def. Gail Kim and Brittany at 5:30 via pinfall

Eric Young vs. Bully Ray went to a no-contest


THE RIGHT:
Bully Ray is Arya Stark: The first segment of the show worked really well, aside from the lack of real crowd. (I sound like a broken record with this, and I'll keep sounding like a broken record as long as they keep going back to Orlando). Bully Ray laid down the law and spelled out his kill-list like Arya Stark. Will he put all six of the villains through their tables, or will he fall short?

Dr. Phil Shatter: Gunner's attempts to help Sam Shaw, and Anderson's dismissal of Shaw as a "creep who lives in his mom's basement", continues to be interesting TV. It's particularly timely given the news as of late and the increased attention being paid to mental illness in the States. I saw an interview with MVP a while back where he talked about how mentally ill people don't draw any of the sympathy that cancer patients do, though they're sick and need help just the same. I wonder if this storyline is an MVP brainchild.

Brittany is the hottest woman in wrestling, Pt I: I take back what I said about Rebel a couple weeks ago. Santana Garrett (aka Brittany, for some reason) has her beat. As far as women in wrestling go, she's like a human manifestation of Aphrodite. And she got THREE segments on this show. Awesome. It looks like they're running a version of the OVW storyline with Taeler Hendrix and Heidi Lovelace, though it also has elements of the infamous Trish/Mickie storyline of mid-00's WWE. Really interested to see where this goes (and how the company handles it face/heel alignment-wise)... and not just because Brittany is an absolute goddess.

"If we don't fight, Captain, they WILL kill us both": The whole main event was very well-done. The two top faces in the company being forced to fight each other while surrounded by MVP and his gang? Compelling TV. It reminded me of Spock's duel with Kirk in the original Star Trek show. If only we could have gotten "Ritual of Ancient Battles" to overlay on this while Eric Young and Bully Ray apprehensively circled each other. EY in particular looked really fed up with MVP's nonsense, and this made me want to see their PPV match even more. I just hope that their match is allowed to be competitive and entertaining rather than an interference-filled mugging from the get-go. While I'm tired of every main event ending in a schmozz, this one featured the shocking return of Samoa Joe to clear the ring. All in all, it was a very welcome segment to close out the show.


puRgatoRy:
Bram is basically Mirror Universe Gunner: He showed a huge amount of aggression in his match, and clearly has a lot of potential. Still, I question having him look so similar to Gunner. I also question putting him in a match with Tigre Uno, a guy who is also on the upswing and was hurt by the loss. On the flipside, Bram didn't really gain anything, since – as Magnus said – Tigre Uno is half Bram's size. Don't know why they couldn't have Bram dismantle someone bigger who isn't on the upswing, like Robbie E.

The Menagerie Returns: After a week off, they returned this week to beat up the BroMans. This might be a better use of them, short and sweet appearances to come out and raise hell rather than having extended matches with their theme droning on and on. Problem is, they didn't really raise any hell; their attack on the BroMans was over way too quickly and then the show just cut away. Can't see this group getting over in the Impact Zone, but it'll be interesting to see how they fare in NYC and elsewhere.


THE wRong:
Not giving the audience time to absorb anything: This is a problem that I have on nearly every Impact, and have for years. TNA constantly cuts away from segments to other segments rather than letting the audience absorb whatever just happened. If someone wins a big match, let us celebrate with them in the ring for a minute rather than immediately cutting to some backstage skit. This might have worked for WWF 1999's blitzkrieg RAWs, but it doesn't really work anymore.

Hearing Dixie Carter's theme instead of EC3's: Talk about a downgrade. We need our dose of TROUBLETROUBLETROUBLE every week.

Brittany is the hottest woman in wrestling, Pt II: And yet they cut away to recaps during her entrance. Seriously, TNA... don't do that.

The show seemed out of order: We started with a big three-on-three match, then moved on to some low-key promos from MVP's faction. It seemed out of order; might have been better to build to the match instead of throwing it out there right away where it'd be forgotten by midway through the show.

The preview of next week's show: For the second week in a row this was a bit problematic. Rather than a cringe-worthy line like last week, this time we got footage of next week's show followed by "IMPACT LIVE". We know it's taped, because they JUST SHOWED US... so why label it live?


THE RIDICULOUS:
The Impact Zone: Continues to be the worst wrestling crowd ever. They came slightly alive for Samoa Joe's return, at least. Two more weeks of this and I can't wait for some new scenery.



The 411:


Another word on the Impact Zone: What gets me is that TNA itself doesn't seem to realize how much the Impact Zone hurts their show; it seems like they're leaving it and doing much-needed NYC shows not because they want to, but because they HAVE to due to issues with Universal. I'm sure they'll be back there whenever those issues are worked out. I wish they'd show any sign of self-awareness that they need a new home base. Preferably one where they can actually charge for admission and make some kind of a profit. And why do they continue to run sparsely-attended touring house shows at a loss, then talk about how better-attended Impacts on the road aren't affordable? I'm not a business major, but I feel like their business model is nonsensical. They should lose the house shows and run Impact from a home base (or several home bases) where they can charge admission and actually make some money.

As for this show... it was actually a great show overall, crowd aside. There was more wrestling than last week, and the main event was intriguing. As they continue to build towards Slammiversary and their NYC shows, the bad guys continue to be detestable and the good guys continue to rail against them. No need for things to be much more complicated than that.

The main thing I took away from this show is that I'm very interested to see where the Brittany/Madison storyline goes. Hopefully rather than going down the obvious Trish/Mickie route of having Brittany be an insane stalker, they allow Brittany to be the face and simply be an overexcited girl with amorous, unrequited feelings. Maybe even make Madison the heel after she continually shuts Brittany down in increasingly hateful ways. Now THAT would be a ballsy 21st century storyline, and get people talking.

Cheap plug time, check out my musings on video games and media at Coronajumper.com . I'm currently in the depths of covering several old Super Famicom RPGs, as well as the venerable Elder Scrolls Arena.

Show Rating: 7.8

As a reminder, I will be going by the 411 scale…

0 - 0.9: Torture
1 - 1.9: Extremely Horrendous
2 - 2.9: Very Bad
3 - 3.9: Bad
4 - 4.9: Poor
5 - 5.9: Not So Good
6 - 6.9: Average
7 - 7.9: Good
8 - 8.9:Very Good
9 - 9.9: Amazing
10: Virtually Perfect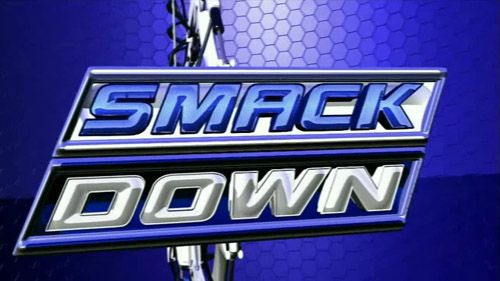 By Daniel Clark
Smackdown 5.30.14
QUICK MATCH RESULTS:
Cesaro def. Kofi Kingston at 2.47 by pinfall

Paige def. Tamina at 3.11 by submission

Bo Dallas def. Xavier Woods at 2.39 by pinfall

El Torito def. Jinder Mahal at 1.41 by pinfall

Sheamus def. Bad News Barrett at 7.12 by pinfall

Big E def. Titus O'Neill at 1.11 by pinfall

Adam Rose def. Jack Swagger at 2.17 by pinfall

Bray Wyatt def. Jimmy Uso at 12.06 in a Last Man Standing match


THE RIGHT:
Shield Promo: This was nothing special from the Shield but they did exactly what they needed to do as a riposte to what happened to them on Raw. They state how focused they are and are ready to go, as well as saying just how far they are willing to go and how crazy them will get. Got across the message that they are ready for Evolution and that they will win again.

Cesaro vs. Kofi Kingston: Kofi is doing nothing at the moment, Cesaro is heading for a title match at the PPV on Sunday, so Cesaro needed to win the match and win the match easily, which is exactly what he did. Would have liked to have seen this go a bit longer, but the ending, with Cesaro nailing an uppercut to Kofi out of nowhere to get the win sells him as a legit threat and especially that his uppercut can end a match at any moment, which is what you want to see from a finisher. Commentary team also helped Cesaro here and put him over by talking about how these two have met before but Cesaro is a changed, different, and better wrestler now than he was before, which is exactly the kind of message that the commentary team should be putting out.

BNB promo: Bad News Barrett has taken this gimmick, which initially seemed as if it may be a bit one-note, and turned it into something great. He still has the catchphrase, but he has moved on past that to incorporate it into his act rather than relying on it. This promo was a case in point which him starting with the bad news line but moving on to say that all Rob Van Dam has is his hand gestures and a not-too-impressive past, before saying that Sheamus may be the US champion but he is the champion of all the continents. Decent heel stuff from him as he is taking a legitimate point and extending it just enough to come across as dislikable. He is also clearly enjoying the gimmick and it shows when he is on screen.

Bo Dallas vs. Xavier Woods: Another week, and I am still a bo-liever. Pre-match promo was fine. The victory lap and going up to hug Woods after the win was great. But his in-ring work this week was improved on what we saw against Sin Cara last week and that is the last step that he needed to be able to make. In NXT his wresting was a bit hit and miss, but tonight, he was on point in the ring.


puRgatoRy:
Paige vs. Tamina: The match was really built around Alicia Fox and her new gimmick of being completely insane, but the problem is, it is almost as if they are trying just a little bit too hard with the gimmick to make it work rather than just letting it happen naturally. Took away a little bit from the match which was decent and Paige got the win to head into the PPV. I don't think the fact that Alicia's win over Paige last week was her first singles win since July is helping the feud as no-one really expects her to win the title. With AJ still on leave and Emma stuck in stupid comedy angles, Paige hasn't really had a legitimate contender for her title yet.

Sheamus vs. BNB: These two has always had good chemistry when facing off in the ring and this match was no exception to that with them putting on another good and hard hitting match. Furthermore, the match was given some good hype by both men cutting a promo backstage beforehand and with the video packages showing former US and IC champions. But the problem with this match really was that neither man really could afford to lose the match. Both are champions heading into title defenses at the weekend and so really should be kept strong for that. If you absolutely have to have a winner here, having Sheamus win the match clean certainly helps him and keeps him strong, but doesn't do a lot for BNB, so the ending and the booking of this just seemed a bit strange. Certainly with Paul Heyman at ringside would have been looking for and expecting some kind of distraction to allow a Cesaro run-in.

Bray Wyatt vs. Jimmy Uso: The promo before the match cut by the Usos was pretty good and their microphone skills have really come along recently, with them cutting another high intensity promo with good energy to help sell this match. And the match itself was okay, but at no stage during the match did it really feel as if this was a Last Man Standing match instead of just a normal match between them. It was just kept a bit too safe and the lack of anything resembling a weapon or anything out of the ordinary hurt the match slightly. I also felt that Bray didn't actually come out of this match looking that dominant at all. It took him 12 minutes to get the win, and for a decent portion of that time, Jimmy Uso was on the offensive and dominating the match, and in part, it was the distraction of Luke Harper and Erick Rowan that eventually allowed Bray to get on the offensive and win it, which isn't the look that he should be having before heading to face John Cena. Cena also not showing up at all didn't help in terms of promoting Payback.


THE wRong:
El Torito vs. Jinder Mahal: This whole feud is so over the top that it almost has to be treated differently to what else is presented on the show, but at the same time, it has gone backwards from the promising start that it made. 3MB have always been a bit of a joke act, but this feud, although getting them on TV, isn't doing them many favors, particularly with them losing singles matches to El Torito inside two minutes, as it is making this hard to recover from. Match not helped as well by the fact the ending looked a bit botchy as I'm not sure that El Torito actually caught Jinder at all with the moonsault. Not a great segment and this feud is sort of running out of steam.

Titus O'Neill vs. Big E: And here is another example of something being forced. Until this week, nothing in Big E's gimmick or anything that he had done in the WWE would have had him down as a flag waving American. Now he is feuding with Rusev, he comes out to the ring with a flag and chanting USA, and the whole thing just seems so forced. At least if there had been a cut-away promo with Big E explaining why he loves the USA or something like that it would have made a bit more sense but as it is, the whole thing doesn't seem thought through properly. Total squash as well, even with Titus starting the match with a sneak attack, he couldn't survive 70 seconds, and so he continues to go nowhere. Rusev vs. Big E might be a surprise sleeper match at the PPV, but this didn't help sell it. Furthermore, given that they had a pretty decent five minute match on Superstars this week, which was quite competitive, this match doesn't tally up at all with that.

Adam Rose vs. Jack Swagger: There was a lot of good stuff in this match. Zeb Coulter on commentary was excellent as he was consistently making ridiculous points that are totally absurd, but make total sense in terms of his gimmick. Adam Rose seemed to have the crowd behind him and they were actually getting in to him properly with the crowd singing his entrance theme during the match. And this was the best inside the ring he has looked so far in his WWE career. But given that ever since he debuted in the WWE, Rose has been building up to a match against Swagger, having their first match be a two minute match of which a portion of it was comedy spots just seems wrong and not the best outcome. Surely this isn't the end of the feud, but when the good guy wins the first meeting cleanly after just over two minute, where is the desire to see them wrestle again? The WWE has seven hours of TV a week to book and yet the first meeting for a feud that has lasted a few weeks is a two minute match; to me, that doesn't suggest this has been totally fought through. There was no pressing need for it to be on this episode and could have waited either until Raw, Smackdown, or even at Payback rather than this outcome.


THE RIDICULOUS:
Nothing



The 411:


This was the go-home show for Payback, and yet, coming away from the show, it didn't feel as if there was a PPV event on Sunday. I know with the WWE Network there is less of a need to promote PPVs as for those who have signed up to it, they already have your money, but still, it didn't do the hard sell of the event that you would expect.

The three main events so to speak at the PPV are the Shield vs. Evolution, Bray Wyatt vs. John Cena, and whether Daniel Bryan forfeits the title. Of those three, Evolution didn't show up on the show at all, the Shield cut a very brief promo at the start of the show which was fine without being memorable in any way, John Cena wasn't on the show at all, Bray Wyatt got involved in a longer than necessary match with one of the Usos, and Bryan was only featured in recap on what happened on Monday, and so, there wasn't a lot of interaction between those involved in the big matches.

As for the rest of the show, it was fine but that is about it really. Nothing was really anything that you have to go out of your way to see, but at the same time, there wasn't anything really horrible about the show either; it's just that some of the booking decisions were a little surprising.

Sheamus and Bad News Barrett had a good match, but the ending, with Sheamus winning cleanly, is one of those endings that is both good and bad. It helps Sheamus to look like a convincing champion and sets up his match with Cesaro nicely, particularly with Cesaro having a dominant win over Kofi Kingston at the start of the show that really made him look like a threat, but doesn't do anything to help BNB who heads into a title defense at Payback off the back of a clean loss, and with Rob Van Dam not on the show either, doesn't really help to sell that match.

The Adam Rose/Jack Swagger match was rushed as well – for a first meeting between them, having Rose win in two minutes cleanly will a roll up is not exactly the way a first meeting between these two should have ended and doesn't really make you want to see another match.

The Big E sudden patriotism seems forced, as does the insanity angle that is being given to Alicia Fox, and it doesn't feel natural and planned out, and given that both are likely to lose on Sunday anyway, unless they stick with these new shifts in their characters, it will all be for nothing.

The show also had eight matches on it again; with six of those match being less than three minutes and twelve seconds. It is too many and doesn't help the performers when they only get a few minutes at best to work with.

Almost seemed as this was a filler episode of Smackdown rather than the go-home push it should have been.

Show Rating: 5.9

As a reminder, I will be going by the 411 scale…

0 - 0.9: Torture
1 - 1.9: Extremely Horrendous
2 - 2.9: Very Bad
3 - 3.9: Bad
4 - 4.9: Poor
5 - 5.9: Not So Good
6 - 6.9: Average
7 - 7.9: Good
8 - 8.9:Very Good
9 - 9.9: Amazing
10: Virtually Perfect

Have you checked out the Csonka Podcasting Network? If you haven't, you should We run anywhere from 15-20 shows a month, discussing pro wrestling, the world of MMA, the NBA, general sports, popular TV series of the past, bad movies, battle rap, interviews, MMA & Wrestling conference calls and more! Around 10 different personalities take part in the various shows, which all have a different feel; so you'll likely find something you like. All of the broadcasts are free, so go ahead and give a show a try and share the link with your friends on the Twitter Machine and other social media outlets! Running since May of 2011, there are currently over 500 shows in the archive for you to listen to.






The 892nd edition is over…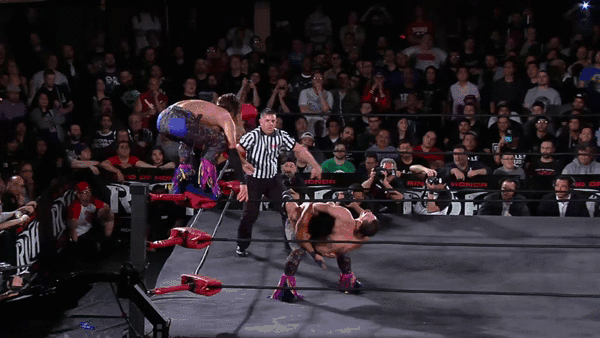 http://www.twitter.com/411wrestling
http://www.twitter.com/411moviestv
http://www.twitter.com/411music
http://www.twitter.com/411games
http://www.twitter.com/411mma
comments powered by