SPOTLIGHTS
The 8-Ball 6.02.14: Top 8 Ways to Improve Raw and Smackdown
Posted by Mike Hammerlock on 06.02.2014

From featuring midcard guys like Dolph Ziggler and taking Smackdown live to ending time-worn segments, separating the midcard divisions and more, 411's Mike Hammerlock counts down the top 8 ways to improve Raw and Smackdown!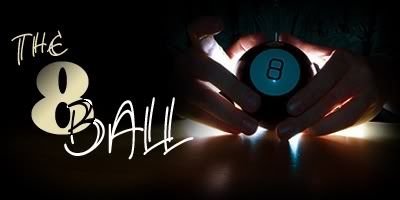 If you've been watching Raw and Smackdown since WrestleMania you may find yourself asking, "Where's the wrestling?" Sure they've been staging matches, but they've been littered with dusty finishes. What's going out over free TV has felt like an advertisement, a teaser for the upcoming PPV. There's obviously a revenue-driven motive there. WWE makes a lot of money on pay-per-views and it really wants to drive viewers the WWE Network. Add in that the WWE's TV deal with NBC/Universal is reportedly well below what the company had hoped and it needs to drive viewers to the WWE Network in order to boost its revenues. On top of that, we've got institutional habit. This is essentially the way the wrestling business has always operated. Television has been used as bait for live events and PPVs.

Yet the Magic 8-Ball submits that thinking is fully backwards. The WWE didn't get the television deal it wanted because it treated broadcast television as a tertiary concern. If you want to run a glorified infomercial twice a week, then broadcasters aren't going to treat you like premium programming. And if the E doesn't wise up then it's going to be disappointed in its next TV contract too. Rather than scaling back on what it puts on broadcast TV in order to herd fans over to the WWE Network, it should beef up its broadcast TV offerings in order to make NBC/Universal look like a pack of certified geniuses. Aggressively go after higher ratings and create the perception that every Raw and Smackdown is a big game.

The WWE needs to start thinking differently. It's found the ceiling in terms of the audience for what it does. Different results will require behavior modification.





8. Right Now Matters Most



I'm going to apply Chris Jericho logic here. Back when he was the WCW TV champ he'd tell fans that if you were watching him on TV at that moment, then he was your champ. He was 100% correct. Who cares what happens at THE UPCOMING BIGGEST EVENT IN HISTORY UNTIL NEXT MONTH'S BIGGEST EVENT IN HISTORY? You're watching TV right now and presumably you'd like to be entertained. We are an instant gratification society. I understand building toward the big card, but you need to make sure every Monday and Friday night delivers a payoff. For instance, Daniel Bryan showing up last Monday to set up him coming back at Payback to make a simple decision was pure terrible. Why were we made to watch that? Probably because they wanted to use the Payback segment to set up something for Money in the Bank (I'm writing this prior to the Payback event). So you watched a Raw segment that teased a Payback segment that might lead to a MITB match. That's a lot of teasing. A better move was having Adam Rose and Jack Swagger put on the match they were building toward on Smackdown. While the match didn't set the world on fire, it did give us a legit reason to stay tuned. Supposedly wrestling is action programming, and action means something ought to be happening RIGHT NOW.





7. Live Smackdown



This may be in the works. If so, good. If not, get on it. The problem Smackdown has is the Internet exists. The WWE wants to pull in fans that really care, but if you really care then you probably know what happens on Smackdown three days before it airs. Would you watch (insert sporting contest here) three days after it happened? In most cases, no. And Smackdown's asking you to do it 52 times a year. They still pretend it's happening on Friday, but almost everyone knows it's taped. Even though wrestling is scripted, the lure of it is you still don't know what is going to happen. Like in sports, you think you've got a pretty good idea of how things will play out, but there's that chance something unexpected or amazing could happen. So you watch. Smackdown needs to put that element back into play.





6. Any Given Monday



As noted above, the WWE is selling the unexpected. Hard to sell that when your matches are predictable. Again, I don't know how Rusev and Big E panned out at Payback, but Rusev's in-ring booking has been such a foregone conclusion to date that fans have got to be wanting to hit the fast forward button to skip these pointless preliminary squashes and get to the stage in his career where something interesting might happen. Big E suffered from a similar problem. He quickly became inevitable. Then he won the IC title and he fell into the same pattern as every other IC champ: win your hastily arranged title feuds, eat a lot of pins in non-title and multi-man matches. When Wade Barrett finally took the belt from him, it felt like a mercy pinning. Just lay down for a three count and it will all be over. What pro wrestling can deliver better than any other type of sporting event, because it's scripted, is the element of surprise. The WWE has bred complacency into its fans. It needs to get back to a place where anything could happen when you tune in. I think that's what people most miss when they wax poetic about the Attitude Era.





5. Lose the Old Crutches



Why do we have to watch fake contract signings? Why are divas matches booked as bimbo wrestling instead of legitimate contests (when we know from NXT that they can do better)? Most of all why does the WWE close shows with teasers for the next PPV instead of close shows with matches that close the show? That last one is a real issue. Want to retain that first hour audience and perhaps even build it by the end of the show? Then give us real main events. It's not hard. U.S. title here, tag title there, big feud payoff over there. We think we know how each show is going to these days. We think we know how each segment will play out. It's because the WWE keeps doing the same stuff. Familiarity is breeding neglect.





4. More Spectacle



People like a guy dousing the boss via a beer hose. We're simple creatures. We like being part of an arena chanting "Yes!" The first time two giant guys did a superplex spot that collapsed the ring, that was awesome. Wrestling is a spectacle. It's a Festivus carnival featuring feats of strength. Think about how great Bray Wyatt's children's chorus was. It set the arena and the Internet on fire. Do more of that. Many months ago I suggested an incredibly simple way to make Jinder Mahal a star: have him enter on an elephant. Then don't job him out to every Tom, Dick and Torito too. Fireworks were a nice touch back in the day, but the WWE needs to up its game. The production values need to go to 11.





3. Sort Out the Divisions



What's the difference between the U.S. and Intercontinental titles? I'm only asking that half rhetorically, because I really don't know. It looks like the same group of wrestlers are in contention for both. That made sense when the WWE had the brand split. The upper midcard of Smackdown went after the U.S. title and the upper midcard of Raw went after the Intercontinental title. Now there's just one big upper midcard. The redundancy of the belts makes it feel like the matches are disposable. And if the matches are disposable, then fans start to regard the performers in the matches as if they're disposable. The WWE needs to inject some clarity and stratification here. The WWE has a few options in doing that. 1) Get rid of one of the belts so that upper midcard in contention for the IC/U.S. belt stands out from the rest of the midcard. 2) Book the two belts as two totally different entities. Sheamus, Barrett and others at their level could chase the IC title, with those matches being a prominent PPV feature. Meanwhile the up-and-comers (e.g. Rusev) could battle with the aimless portion of the midcard (e.g. Kofi) for the U.S. title. That would play out on TV with nearly constant defenses and frequent title changes. With one belt it would be hard to get into contention. With the other it would be hard to keep the belt. 3) Or they could designate one belt to Raw and the other to Smackdown and treat them like TV titles. Oh, and it's well past time to reinvigorate the tag division, which disintegrated earlier this year.





2. Feature the Midcard



The muddle in the middle isn't a problem, it's an opportunity. The WWE has a stupid amount of talent. Dolph Ziggler, Alberto Del Rio, the Usos, Mark Henry, Kane, Cody Rhodes, Goldust, Damien Sandow, Ryback, Curtis Axel, Fandango, Jack Swagger, Bo Dallas, Adam Rose and Kofi Kingston weren't scheduled on the Payback card (though a few popped up). It could kick Raw and Smackdown into overdrive if it gave some of those guys direction and really featured them. Some could chase belts, some could get into personal beefs, some could find their way into tag teams. One of the most correct and consistent messages that's come from the IWC is urging the WWE to use its entire roster. Why hire all these guys and pay all those writers if they're only going to tell two or three stories at a time? They could do so much more, and if they did it would help drive up the ratings. It would enable them to check off every other item on this list.





1. Innovate



There's been a lot of talk about War Games of late. Maybe it will happen. Maybe it won't. Why not do more stuff like it and put that on the free TV product? Trios tournament, WWE Olympics, callout submission night (every match made by the wrestlers and determined by submission), fourth rope in a match between high flyers, trampoline match with a belt hanging over the ring, full roster elimination night (whole roster starts fighting and eliminates each one by one until there's only one guy left). Give fans more power in creating matches. Do more cheering sections for various wrestlers. Hold Raw and Smackdown at bizarre locations, like Sea World or inside the octagon (though there may by NBC-Fox issues too difficult to resolve on that one). Wrestling hasn't gone to the next level since the Monday Night Wars because the WWE hasn't taken it to the next level.

I take requests.. The purpose of this column is to look forward. What could be? What should be? What is and what should never be? What would make more sense? If there's someone or something you think should be given the 8-Ball treatment, mention it in the comments section. I might pick it up for future weeks.
comments powered by