SPOTLIGHTS
The Wrestling News Experience: 06.02.14
Posted by Stephen Randle on 06.02.2014

News and thoughts on the results from WWE Payback and NXT Takeover, Christian's WWE future, the season finale of Total Divas, a preview for tonight's Raw and more!

Monday June 2nd, 2014

From 411Mania's Canadian offices in Waterloo, Ontario, Canada, this is The Wrestling News Experience, with Stephen Randle!





Good morning, everyone, and welcome to the Experience. I am Stephen Randle, and you would think, as we reach the end of the fourth season of Game of Thrones, people would know precisely what show they're watching. Fortunately, it seems like enough people haven't caught on yet, and it continues to give those of us who read the books years ago endless enjoyment every time you get attached to awesome characters. Remember, there's only two possible outcomes to the Game of Thrones: you win or you die...and only one person can win.

Also, apologies for missing last week, a rogue bronchial infection struck down my entire household, and "writing a new column about professional wrestling on the Internet" is one of those things you're not supposed to do when heavily medicated. Seriously, it's on the bottle. Or maybe I hallucinated that.

Moving on.




Before we get into Payback, in case you missed NXT Takeover, it was another great show full of talented wrestlers working their asses off. Here's the results, and I fully recommend you go watch the replay on the Network if you can.

Adam Rose defeated Camacho (pinfall, Party Foul)

The Ascension defeated El Locale and Kalisto to retain the NXT Tag Team Championships (Konnor pinned Locale, Fall of Man)

Are there any tag teams left in NXT that could unseat The Ascension at this point?

Tyler Breeze defeated Sami Zayn to become #1 Contender to the NXT Title (pinfall, Beauty Shot)

Notable for debuting new music for both men, and also for Sami Zayn being really, really awesome for the second straight NXT PPV. Not a fan of him losing so much, but maybe if he loses enough confidence, he'll have to seek out his former mentor to help him re-discover the path to victory?

Charlotte defeated Natalya to win the vacant NXT Woman's Championship (pinfall, Bow Down To The Queen)

Possibly one of the best woman's match in wrestling history, although that might be overselling it. Once again, WWE=woman's wrestling, NXT=women wrestling.

Adrian Neville defeated Tyson Kidd to retain the NXT Championship (pinfall, Red Arrow)

So inside one month, NXT takes Kidd off the scrap heap and makes him a credible major title contender by having him wrestle good matches and look great even while losing. But I'm sure repackaging him in a mask on the main roster will be the real secret to future success, right?

Anyway, that was NXT Takeover, now on to the "real" PPV of the week, WWE Payback!

Slimmer had the live coverage, but you get to follow the bouncing ball that is my stream-of-consciousness.

I will say, they've got some work to do tonight to be the best PPV of the last seven days, which you'd think might be causing someone somewhere to ask serious questions, like "why is our developmental system putting on better shows than the alleged flagship programs?" But then they might decide they don't need failed Hollywood script writers writing for a wrestling show and you can see how that's impossible, because everything out of Hollywood is gold, right, people who were tricked into/accidentally walked into the wrong theatre/kidnapped and forced at knifepoint to watch Blended?

Gee, I wonder who the Chicago crowd is chanting for?

El Torito vs Hornswoggle - Mask vs Hair

So, on one hand, his tail is a real thing that is supposedly growing back, but on the other hand, we're acknowledging that he's wearing a mask? Is he a miniature bull or a man?

I think Charles Robinson is just enjoying not being the shortest guy in the ring.

JBL made a Game of Thrones reference! Quick, it's only a four-year-old reference at this point, so somebody explain it to Vince before he gets mad because he doesn't understand!

I am shocked and disappointed at the lack of people being accidentally hit in the crotch in this match.

El Torito defeated Hornswoggle (pinfall, moooooonsault)

Did Hornswoggle ever win a match in this feud?

Actually, Torito's a pretty efficient barber.

And they add The Rhodes Brothers vs Rybaxel and Kofi vs Bo Dallas, which seems oddly last-minute since Kofi's doing commentary on the panel. Man, they really had no clear plan for this show, did they?

Cody talks about the Brotherhood being formed in Chicago, heavily foreshadowing what will probably be a heel turn by the end of the night.

Sheamus (c) vs Cesaro - United States Championship

Ooh, they be clubberin', Tony!

You can tell the physicality of the match because Sheamus' chest has changed colour. He's like a mood ring or one of those shirts that change colour in the sun that were popular briefly in the early '90s. Or perhaps a reference that someone younger than thirty might get.

I like that they established the German Suplex as a potential finisher for Cesaro leading up to this match, because he really doesn't have enough "false finish" moves in his arsenal yet. Next, he needs to up the ante and break out a Chaos Theory.

How was Sheamus able to pin Cesaro immediately after a Swing? Is this some sort of "Irishmen are too crazy already, so they don't get dizzy" thing? Or, if you want to be deliberately offensive, you could replace "crazy" with "drunk".

Note to WWE: Do not do this.

Sheamus defeated Cesaro to retain the United States title (pinfall, small package)

I'm fairly sure nobody expected a match between two big guys beating the crap out of each other with power moves to end like that.

The Rhodes Brothers vs Rybaxel

Rybaxel firmly establish themselves as gigantic douchebags, wearing wool knit caps to the ring in June. I hate people who do that. It's way too hot to wear those! Who do you think you're impressing?

Man, Ryback's Shellshock finisher has gotten so sloppy that he's gone from hitting a modified muscle buster into an incredibly lazy Samoan drop. I don't think he even had Cody up on his shoulders.

Rybaxel defeated The Rhodes Brothers (Ryback pinned Cody, Shellshock)

No heel turn yet, just Cody essentially calling himself the weak link of the team. I still think it'd be better to keep them together, but that might just be because there's no way Cody gets a good push out of this.

Rusev vs Big E

Winner gets to reclaim rights to their first or last name, whichever applies.

So Rusev is now officially from Moscow, and his weight is announced in kilos. So according to WWE, the metric system is evil? Aren't there like, three countries that don't use it at this point?

Okay, to make sure you know who the good guy is, both guys are wearing gear with the colours of their country's flag. Big E is in the red, white and blue of the United States, and Rusev is in the....red, white, and blue of Russia. Hm..this used to be easier during the old days.

Rusev defeated Big E Langston (submission, Accolade)

Hey, when did WWE sign the Geico stack of money mascot to shill for Money in the Bank? Also, how crazy is it that I have to specify which Geico mascot I'm talking about?

Well, moving right along. I hope they understand the reason why we liked Takeover wasn't just because they did a bunch of wrestling matches with minimal downtime. They are just shotgunning through the undercard at this point.

Bo Dallas vs Kofi Kingston

Or we could get Kane instead. All righty then. Are we just making sure he gets a PPV paycheque because his World title match got cancelled?

I fail to see the point of this. Kane has chokeslammed Kofi Kingston so many times in the past that it's lost all meaning.

Well, at least Bo Dallas bolieves in Kofi. WWE Creative hasn't bolieved in him for years.

Bad News Barrett (c) vs RVD - WWE Intercontinental Championship

Well, Barrett already told us the end of the match, even if he pretended to hide it behind the facade of "bad news", no need to watch.

Looks like Wade decided to stiff RVD a whole bunch ahead of time so that when he accidentally gets potatoed by a stray kick, they'll be more or less even.

And King's making an old joke about Winston Churchill. They're aware there's a match going on, right?

See, I was joking, but during the course of this match, somehow, Barrett's gained a black eye.

Someone's going to have to explain to me at some point how reversing an elbow pad makes it more deadly.

Bad News Barrett defeated RVD to retain the Intercontinental title (pinfall, Bullhammer)

And now it's time for...The Decision!

Seriously, we know Steph's not going to fire Brie Bella, Total Divas is still on the air. They'd fire Daniel Bryan first.

Note to WWE: Do not do this.

And Bries quits rather than be a pawn. But, think of the insipid and poorly scripted show on E!

Well, at least Steph finally got something resembling comeuppance.

So...that was on PPV. If I wasn't on the Network, I probably would have not been happy that I paid for that. Fortunately, Takeover already made this month's ten bucks worth it, so they're on a free ride right now.

Hey, it's 9:30 and we've only got three matches left! I guess Alicia Fox is going to have an extra-long tantrum tonight.

Bray Wyatt vs John Cena - Last Man Standing Match

They continue to pretend that JBL was in a Last Man Standing match with Cena, which never actually happened. They did have an "I Quit" Match at Backlash after WrestleMania 21, but hey, that was nine whole years ago. Who remembers these things? I mean, just because I did...

The moves they're hitting right off the bat, I feel like we skipped to the finishing sequence of a more conventional match. Here's hoping they understand that they have to escalate from there.

Well, now that Harper, Rowan, and the Usos have disappeared into the ether, I suppose we can resume the match.

"There is the man who once referred to himself as a god". Oh come on, Vince has said that thousands of times, don't act like Bray's the only one.

So, they're pretending that the very act of Cena throwing steel steps at Bray is enough for a ten count. I will give Cena credit, he's actually the only person who still pretends those things are heavy.

Start the secondary wave of run-ins!

Hey, there's two sledgehammers under the ring! Which one is the fake one?

Well, that crate is conveniently propped up for Cena to drop onto Wyatt.

Actually...that was a pretty lame ending. The match had so much better and bigger spots than the one that actually did the job.

John Cena defeated Bray Wyatt in a Last Man Standing match

Bleh...I mean, it was a good match, but that finish was le suck. Wyatt deserved a better loss, and even Cena didn't look very good in victory, because it was incredibly anticlimactic after the all the building spots up to that point.

Paige (c) vs Alicia Fox - WWE Divas Championship

Screw you guys, Alicia Fox being insane is stupid and I hate watching it. Especially that last time on Raw, how long did they drag it out for?

I'm sure this was a decent match, but it was Oliver's bath time. Besides, he's not old enough to fully appreciate women's wrestling.

Paige defeated Alicia Fox to retain the Diva's title (submission, Scorpion Crosslock)

And Alicia acts crazy after losing. Was "Alicia Fox has really improved as a wrestler and defeated Paige in a non-title match to prove she deserves the shot" too difficult to write?

The Shield vs Evolution - No Holds Barred Elimination Match

Did Dave not get the memo on the Evolution colour scheme for tonight? All that blue is totally clashing.

See, I like this start, rather than do the old "two guys fight in the ring while everyone else lies around", they're doing three separate one-on-one matches around ringside.

And now #Bluetista is trending, because sometimes the world makes sense. Jerry says "never underestimate the WWE Universe", but I'm pretty sure WWE has been doing that for a long time already. Hell, that's how they make their money.

Wait, why are we settling into a standard tag match? It's No Holds Barred, you don't need to tag!

And now we go back to out-of-ring brawling, which makes the tag portion even more odd. I mean, yeah, these six guys can do a hell of a standard six-man, but the whole thing was sold on being an out-of-control brawl.

Man, Evolution sure is holding a significant advantage for a long time. I know Shield's going to pull it out in the end, but they're getting the absolute shit kicked out of them for a good ten minutes here, and we've only got ten minutes of show left. My wife even comments "I don't think I'd believe the comeback after they took that much of a beating".

Wow, did not predict a clean sweep, but since Evolution's probably basically gone after Raw, it makes sense to put The Shield over. Where do we go from here?

The Shield defeated Evolution in a No Holds Barred Elimination Match, 3 falls to zero

And "where do we go from here?" seems to be the theme. We have a World Champion who can't wrestle, a monster heel who lost to the company's biggest face in the blowoff, and a massive three-man face unit that just beat the most powerful trio that you could possibly set against them. So, new stories begin on Raw tonight?

Also, while this wasn't a terrible show by any means, and Shield-Evolution and Wyatt-Cena were both very good, NXT Takeover was far and away a better overall product. WWE gets somewhat of a pass due to Bryan's surgery throwing that story out of whack, but I don't think Kane vs Daniel Bryan was exactly going to turn this PPV from "decent" to "instant classic", do you?

Plus, the Blackhawks lost, so all the heels were right. And it cost me ten bucks. Don't bet on sports, kids.




Another day dawns, and Daniel Bryan is still WWE World Heavyweight Champion. Forced to choose between giving up the title or watching his wife fired, he was all set to concede defeat, before his wife, Brie Bella, decided she'd rather quit than take any further part in this charade. And then she slapped Steph, and that was kind of cool. But anyway, Bryan is still champion, but it's equally true that he still can't defend the belt, so one would imagine this issue isn't quite dead yet. Plus, we're headed for the Money in the Bank PPV, and we may indeed find out the answer to a new question: can you cash a briefcase in on an injured Champion?

Meanwhile, The Shield certainly shocked the world by defeating all three members of Evolution in an elimination match without losing a single member. Having now definitively established themselves as the most dominant faction in WWE, what worlds are left for The Shield to conquer?

Speaking of former Shield conquests, The Wyatt Family came up short against John Cena in a Last Man Standing match, where Cena used unorthodox tactics to sneak away with a victory. One can only hope that Bray Wyatt has realized the only thing holding him back from total world domination: those meddling Usos!

Plus, after two successful title defenses last night, both the US and Intercontinental Champion will be in tag action tonight, as Cesaro and Bad News Barrett will face Sheamus and Rob Van Dam. Maybe Barrett meant that RVD's early summer vacation will start tomorrow? And Paige is still Divas Champion, but Alicia Fox is still crazy, so who knows what could happen!

Will there be more? You just have to bolieve that there will be, tonight on Raw!




- Bad news for fans of Captain Charisma, as this latest concussion, suffered just before Mania, may have signalled the end for Christian's in-ring career, and the final end of the most awesome tag team in the history of professional wrestling. The good news is, he may be transitioning into an agent position backstage, due to his years as an under-rated ring general. Plus, at this point, he's going down in history as the only guy who actually helped his WWE career by going to TNA, so he's got that, too!

- Ric Flair has still not been medically cleared to fully return to action for WWE, presumably because he's a senior citizen with years full of severe injuries including a back so messed up he actually can't take a proper back bump, and given his promo last time he was on Raw, possible early onset dementia. Between this, word that Sting still hasn't actually signed with WWE, and Mick Foley wanting little to do with them at this point, I'm at a loss to name a possible new Raw GM who might possibly step in to force The Authority to ever back down.

- With Money in the Bank only a month away, early betting lines are on Cesaro as being the man to come away with the briefcase and a near-guaranteed World title win, unless you're somebody they only gave the briefcase to for...well, we're actually still trying to figure out the reasons why they gave Sandow the case last year.

- Internal feelings within WWE are that Bray Wyatt will somehow end up as a face by the end of this year. Wait...he's not a face?

- Despite the expected transition, even face Wyatt probably still won't be able to defeat the evil that is John Cena.

- And lost amidst Payback, the Total Divas finale aired last night. Here's my review of the show: I don't know what happened, and I don't care. There, I just saved you from having to suffer through it.



HOT: The Shield

I really think they took a beating for far too long, but the replays they're going to show are Rollins' dive and Reigns cleaning house at the end anyway, so nobody will remember. Also, probably some shots of Reigns' back after taking all those shots from the kendo sticks. That was nasty.



NOT: Kane

Seriously, did they think we needed a reminder that Kane exists and is a guy who chokeslams lots of people? He has been around for twenty years, I don't think we were going to forget. Also, why did they have to pull Kofi off of the panel for that? Wasn't there anyone else sitting around backstage who could have done the same job?



HOT: Bad News Barrett

Pulled as good a match out of RVD as one can expect at this point, and seems to be settling into this weird state of being an actual "tweener", where he says completely ridiculous things that don't seem to actually be intended to get a heel response from the crowd, even though they're supposed to be "bad news". Plus, like Cesaro, he's got a lot of crowd-popping spots and he's winning matches through hard work and just being a better wrestler. Well, I guess he's not good, he's not bad, he's just Bad News Barrett.



NOT: Big E

From Intercontinental Champion to squash fodder for Rusev, what a fall for Big E, who hasn't done anything wrong, but who got forgotten by WWE Creative a couple weeks after he won the belt. If they'd let him be half as interesting as his Twitter or Instagram account, he'd be huge.



HOT: Charlotte

It was fairly obvious that she was going to win, but she looked incredible while doing it, and the video package before the match only served to highlight how far she's come as a wrestler in just two years. Hell, look at that picture right there, that's her WWE.com photo from her debut. She doesn't even look like that now!



NOT: Batista

Seriously, man? Blue? Between that and your "bald head and full black beard" combination, you look absolutely ridiculous. And here we thought he couldn't top the skinny jeans he wore when he came back initially.



HOT: NXT

Not just from Takeover, but that appears to have been the straw which caused meeting to happen in WWE, where they decreed that perhaps the main product needs a lot of work so that it will stop getting out-shined by their farm team, which is so unimportant that Vince doesn't even have anything hands-on to do with it. Hey, there's an idea...



NOT: Cody Rhodes

I'm still not sure where this is going, because now even Cody is beating up on Cody, and as we all know, losing streak gimmicks almost never work correctly. I mean, I assume there's a heel turn coming at some point, but I just don't see it being as successful as remaining part of a tag team with Goldust could have been.



HOT: Sami Zayn

On one hand, why the hell isn't Zayn on the main roster, given he's got all the talent in the world and needs to become a household name? On the other hand, on NXT, he gets to wrestle MOTYCs on a semi-regular basis and be one of the greatest things on the show. I wish, I wish, I wish I had more faith in WWE Creative to bring him up and use him properly.



NOT: Mojo Rawley

I'm not sure why Mojo got to celebrate his new music by getting squashed by non-sensation Rusev, considering Rusev is already on the main roster and Mojo has to continue being credible on NXT, but arguably, I don't really care about either guy anyway.




WWE Inactive List as of 05.19.14

Injured

- AJ Lee, out indefinitely as of April 14th (R&R)
- Christian, out indefinitely as of March 25th (concussion)
- Daniel Bryan, out 2-3 months as of May 12th (neck surgery)
- Darren Young, out 4-6 months as of April 13th (ACL)
- Evan Bourne, out indefinitely as of March 19th, 2012 (foot)
- Rey Mysterio, out indefinitely as of April 15th (hand)

Transactions

- Bo Dallas, made WWE re-debut on May 22nd Smackdown



WWE World Heavyweight Champion: Daniel Bryan
- 57 day reign, defeated Randy Orton and Batista in a Triple Threat match on April 6th (WrestleMania XXX)


>

WWE Intercontinental Champion: Bad News Barrett
- 29 day reign, defeated Big E on May 4th (WWE Extreme Rules)



WWE United States Champion: Sheamus
- 28 day reign, won a battle royal that included former champion Dean Ambrose on May 5th (Raw)



WWE Tag Team Champions: The Usos
- 91 day reign, defeated The New Age Outlaws on March 3rd (Raw)



WWE Divas' Champion: Paige
- 56 day reign, defeated AJ Lee on April 7th (Raw)



WWE NXT Champion: Adrian Neville
- 95 day reign, defeated Bo Dallas in a Ladder Match on February 27th (NXT ArRIVAL PPV)
- Next title defense: vs Tyler Breeze



WWE NXT Tag Team Champions: The Ascension
- 236 day reign, defeated Corey Graves and Adrian Neville on October 2nd NXT



**NEW** WWE NXT Women's Champion: Charlotte
- 4 day reign, defeated Natalya on May 29th to win the tournament for the title vacated by former champion Paige




Acero has The Wrestling 5&1.

Chin has The Magnificent Seven.

Justice has Ring Architect.

Dino has Smart Marks.





The aforementioned sickness ate last week's podcast as well, but rest assured we'll have plenty to talk about this Wednesday, at 11ish Eastern time, when TWNE After Dark returns!




411 will have live coverage of Raw tonight starting at 8 pm EDT.

From our promotional department, I've been informed that if you really do like 411Mania and all it provides, or even just me (and really, who doesn't like me), don't forget to bookmark the site in your browser or make 411 your homepage, and tell all your friends about how awesome 411 is.

And don't forget, you can follow all of the everyday goings on in 411 on Twitter.

Stephen's Twitter
http://www.twitter.com/411mania
http://www.twitter.com/411wrestling
http://www.twitter.com/411moviestv
http://www.twitter.com/411music
http://www.twitter.com/411games
http://www.twitter.com/411mma

That's our show, I will be back next week. Also, don't forget 4PC in the Games Zone on Wednesday, and the TWNE After Dark podcast on Wednesday, airing live at around 11 pm EDT on Spreaker.com, posted on 411 shortly thereafter.

Here it is, your Moment of Buddy.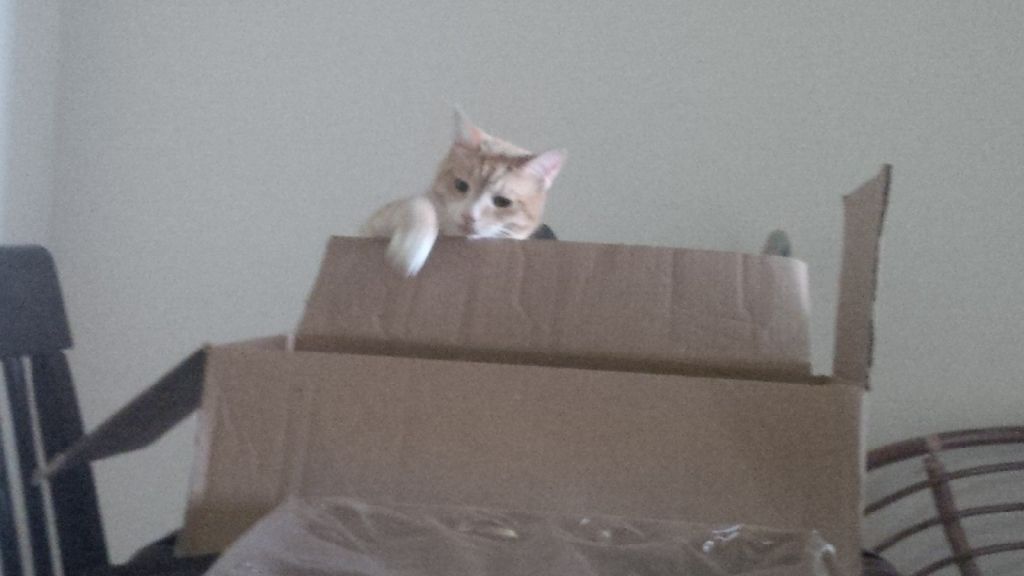 Buddy's Got The Whole Wide World
In This Box.




Have a good one, and always be a fan.

comments powered by