SPOTLIGHTS
411's Wrestler of the Week 6.03.14: Year 10, Week 8
Posted by Larry Csonka on 06.03.2014

John Cena defeated Bray Wyatt in a last man standing match, the Shield outlasted Evolution on an elimination match, Charlotte won the NXT Women's Title and more! But who won 411's Wrestler of the Week? Find out inside!




Welcome to YEAR TEN, WEEK 8 of 411's Wrestler of the Week. A quick overview of the rules to kick things off for us as a reminder…

Each writer chooses FIVE wrestlers (although ties and tag teams are allowed) from any promotion and each wrestler gets a point total attached to that ranking. It looks a little like this…

1st - 5
2nd - 4
3rd - 3
4th - 2
5th - 1

Then we tally up the votes and the official 411 Wrestler of the Week is crowned. But wait, there's more! Each week the top SIX vote getters get a points value for their ranking which looks something like this…

1st - 15
2nd – 12
3rd - 9
4th - 6
5th - 3
6th - 1

...and they go towards the 411 Wrestler of the Year award to be announced each year around WrestleMania. This will be posted every Tuesday (the voting week runs Monday through Sunday). Let's see who wins this week…

---



Larry Csonka
1) The Shield
The Shield took out Evolution again, in another very good PPV match. While I didn't like the match as much as the one the month before, it was still a very good match. Not only did the Shield deliver in the ring, but they were booked as the true alpha dogs. They survived the onslaught, and then picked odd Evolution in clean sweep fashion. I think that these Shield guys have a future in this wrestling business.

2) Charlotte: Had an absolutely awesome match with Natalya and NXT Takeover and won the NXT Women's Title. The sky is the limit for Miss Flair. The way women's wrestling is presented in NXT is what WWE needs to do for their main roster.
3) Tyler Breeze: A major test was passed in the ring for Tyler Breeze at NXT Takeover. He won the title shot, but more importantly looked tremendous in the match with Zayn. This was a huge step up for Breeze, who had several doubters that he could be more than just a gimmick.
4) John Cena
5) Sheamus and Bad News Barrett


JUSTIN WATRY
1) Roman Reigns
The Shield beats Evolution in a clean sweep and despite what JBL said about nobody predicting that outcome, I wrote about it happening last week. WWE has clearly been behind the trip from day one and is not going to stop that agenda. Props to Dean Ambrose for pinning Randy Orton. Props to Seth Rollins for pinning Batista...and yes, MAJOR props to Roman Reigns for getting the decisive pin fall victory over Triple H! He was the stand out and like the Royal Rumble 2014 and Survivor Series 2013 got the most attention. You would think this *finally* puts an end to all the negative garbage reported about HHH, Batista, and Orton, but it is 2014! If you still believe that trash, then it falls on you...

2) Charlotte: New NXT Women's Champion Charlotte defeated Natalya on an entertaining live special on the WWE Network. Nice way to finish her journey to the title. In my review, I wrote that the match was great. Scratch that - it was better than great. Best female wrestling I have seen all year. Congrats to Charlotte on the championship win!
3) John Cena: Another great match. Another winning performance. Another crowd in Chicago that thinks it is "cool." What year is it again? Oh, right.
4) Brie Bella
5) Tyler Breeze


Ryan Byers
1) Dean Ambrose & Seth Rollins
The Shield vs. Evolution match at Payback wasn't nearly as good as the Extreme Rules encounter between the two teams, but that's fine because it served a different purpose. Last month, the idea was to have a great, balls-to-the-wall, all action match that would heat the Shield up and get them to approaching Evolution's level in people's minds. The match this month was more about storyline than it was about pure action, with Shield being booked to pitch the shutout to truly, truly, truly turn them into absolute upper-echelon stars.

2) Brie Bella: No, seriously. At the Payback pay per view, Brie was involved in one of the best-reacted to moments of the entire evening, as she got to say some naughty words to and then got physical with Stephanie McMahon, arguably being booked as a bigger badass than her husband (who, I may remind you, is the World Champion). Plus, speaking of her husband, the wedding of the two was the primary storyline on Total Divas this week, a wrestling show viewed by more people each week than TNA.
3) Charlotte Flair: I don't watch a lot of NXT, but people have been telling me for months how great its women's division is. When I've tuned in, I thought the division was pretty overrated. Yes, it's better than the women's action on the main WWE roster, but in most cases it's still a few steps below what the men are doing (and I include in that assessment the Paige/Emma match from the first NXT special, which I found quite overrated). However, Nattie Neidhart and Charlotte absolutely KILLED IT this week and made be a believer in what they can do. Great match, and a great emotional moment between Ms. Flair and her father afterwards.
4) John Cena
5) Sheamus


Mike Hammerlock
1) Seth Rollins
To echo Mr. Byers, Shield vs. Evolution was about storyline. They went to war. Bodies strewn everywhere. The guys who won were half dead, but they won. Best part was how Rollins, Reigns and Ambrose kept making saves. They refused to let their brothers go down. So cool. That was a team effort of the first order.

2) Dean Ambrose: Let's take a moment to thank the wrestling gods that the WWE didn't break up the Shield earlier this year. We are now getting to the point in their story where they go from being the favorites of the diehard fans to being the stuff of legend.
3) Roman Reigns: Best part of the match was after the finish when Reigns and Rollins reached out and clasped hands. We spend a lot of time dissecting what happens in the matches, but that was the kind of touch that makes the story they told resonate.
4) John Cena
5) Charlotte Flair


Mike Chin
1) Roman Reigns
The entire Shield team came out of Payback looking like stars. But none shone brighter than Roman Reigns, who took the most brutal beating when Evolution tore away his padding and whipped him with kendo sticks, after which he delivered the spear that led to Batista's elimination, and got the final pin on Triple H. This trio likely represents the future of WWE main events, and no one is on a more concrete path to the top than Reigns.

2) Dean Ambrose: Though he didn't get quite the shine of Roman Reigns at Payback, Ambrose got more than one super fun wild man spot in which he refused to accept defeat and tackled three men at once for thrilling flurries of offense. Moreover, his Dirty Deeds on Randy Orton on a steel chair gave him a contextually clean pin over one of WWE's biggest stars.
3) Seth Rollins: Rollins got a big spot at Payback with his cross body off the tron and a key dramatic moment when he stunned a sledgehammer-wielding Triple H, not to mention the fact that he weathered a Pedigree onto a chair. That said, he gets placed third because, though he got to pin Batista, it was more a testament to Reigns' offense and The Shield's teamwork than his own bad-assery. While Rollins continues to shore up his spot as a major player in WWE, he's still reading as third in line when it comes to sure-thing main eventers in the group.
4) John Cena
5) Charlotte


Jack McGee
1) The Shield
Reigns, Rollins and Ambrose delivered once again. Thee guys seem to always have either really fun or really great matches, and I have rarely disappointed. At the Payback special event PPV show whatever the hell they are calling it, they not only defeated Evolution, they did it by eliminating them and looking like badasses. Believe in the Shield.

2) Charlotte: So much has been written about the NXT Takeover special this week, and in regards to the greatness of the Charlotte vs. Natalya match I agree. This was something special, and I really wish WWE would produce their main roster women this way. This was athletic, filled with drama, well built and something I want to see more of.
3) Bad News Barrett and Sheamus: Retained their titles at the WWE Payback PPV.
4) Tyler Breeze
5) John Cena


Jeremy Thomas
1) The Shield
That's right, the whole damned Shield. I know that Roman got the big pin on Triple H and Rollins had the big moment (fantastically filmed, by the way) but they all shined and came out as bigger stars than they were before. And kudos to Evolution for putting them over strongly in a clean sweep. Can't hate on that.

2) Charlotte: Won the NXT Women's Title in a hell of a match with Natalya.
3) Brie Bella: There was a moment there--a brief moment, but a moment--where she was as over as her husband. That's impressive. And she sold the hell out of that segment to boot.
4) John Cena & Bray Wyatt (tie)
5) Samoa Joe


Andrew Shillinglaw
1) Roman Reigns
The Shield main evented the pay-per-view last night against Evolution. That's huge. The biggest news out of the match itself though is probably that Roman got the eliminations on Batista and on HHH himself. He came out looking like a star, even after taking the cane beating from Evolution and going through the proverbial wringer. The Shield looked great last night, but I'd say Roman looked the best.

2) Charlotte: Charlotte won the NXT Women's Title in one of the best matches of the year... anywhere. Seriously, her and Natty absolutely killed it. Ric showed genuine emotion after his daughter won the title too, which was really nice to see. Great match and an even better moment.
3) Tyler Breeze: For my money, Tyler Breeze and Sami Zayn was the best match at Takeover. I have Charlotte rated higher because her match held more importance but Tyler won the number one contendership here and he and Sami absolutely tore it up. Watch this match as soon as you can.
4) John Cena
5) Seth Rollins and Dean Ambrose


Dylan Diot
1.) Charlotte
On NXT Takeover, Charlotte defeated Natalya to win the vacant NXT Women's Championship in one of the best women's matches the WWE has ever produced. She shared a big moment with her father Ric Flair and stole the show and therefore earned the #1 spot this week for me in my opinion.

2. The Shield : The Shield had a clean sweep of Evolution at Payback in a brutal, awesome affair.
3. John Cena : John Cena won the war against Bray Wyatt in an awesome Last Man Standing match at Payback.
4. Tyler Breeze
5. Jimmy Susumu


Greg DeMarco
1. The Shield:
Headed into Payback, I expected The Shield to come out on top. But did I think they were coming out THAT strong? To quote Dean Ambrose: Nope. But they did. If you didn't think the future of the WWE was with the Hounds of Justice before, you should now. I'm interested to see where they go next.

2. Bray Wyatt: Yes, he lost. But he looked like a beast in doing so. John Cena threw everything possible at Bray Wyatt to come out on top. Looking back to Royal Rumble, it's obvious that this feud has taken Wyatt to another level.
3. Paul Heyman: From the NXT pre & post shows to Payback, Paul Heyman further proved why he's the best manager in all of wrestling.
4. Tyler Breeze
5. Charlotte

---
THE WINNERS~!
Special Mention…Brie Bella - 9 Votes


Fifth Place…Tyler Breeze - 13 Votes


Fourth Place…John Cena - 19 Votes


Third Place…Charlotte - 31 Votes

Defeated Natalya to win the NXT Women's title in a break out performance.



Second Place…Dean Ambrose and Seth Rollins - 38 Votes

Part of the winning team in the WWE Payback main event.



And 411's Wrestler of the Week is…




















Roman Reigns - 42 Votes

Reigns scored the final pin at Payback, over Triple H, securing the win for the Shield…




Year-End Standings~!
And here are the standings after week eight…

AJ Styles - 45pts.

Eric Young - 43pts.

Roman Reigns - 36pts.

Dean Ambrose - 24pts.

Seth Rollins - 21pts.
Kyle O'Reilly - 21pts.

Bad News Barrett - 18pts.

Bray Wyatt - 15pts.
YAMATO - 15pts
Batista - 15pts.

Sheamus - 13pts.

Icarus - 12pts.
Paige - 12pts.
Cesaro - 12pts.
Daniel Bryan - 12pts.

Bobby Fish - 12pts.

Adam Cole - 9pts.
Charlotte - 9pts.
Triple H - 9pts.
Davey Richards - 9pts.
Eddie Edwards - 9pts.

Alicia Fox - 7pts.

Biff Busick - 6pts.
Randy Orton - 6pts.
John Cena - 6pts.

Tyson Kidd - 3pts.
Tyler Breeze - 3pts.
Adam Rose - 3pts.
Takao Omori - 3pts

Dasher Hatfield - 2 pts.
Mr. Touchdown - 2 pts.

Kane - 1pt
Brie Bella - 1pt
Uhaa Nation - 1pt
Kota Ibushi - 1pt
Sanada - 1pt

---
Voting began 4.15.14
Year-End Rankings Key:

WWE Contracted Wrestlers are represented in BLUE.

TNA Contracted Wrestlers are represented in GREEN.

ROH Contracted Wrestlers are represented in RED.

US Independent Wrestlers are represented in MAROON.

Japanese Contracted Wrestlers are represented in BLACK.

Mexican Contracted Wrestlers are represented in MAGENTA.

Other International Wrestlers are represented in INDIGO.

---
**PREVIOUS WINNERS**
Year One Winner: Ric Flair (2005-2006)
Shortened year, starting September 2005)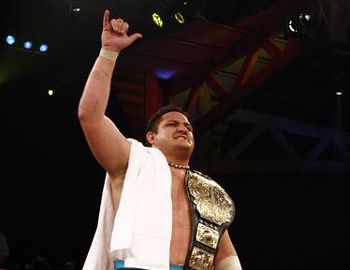 Year Two Winner: Samoa Joe (2006-2007)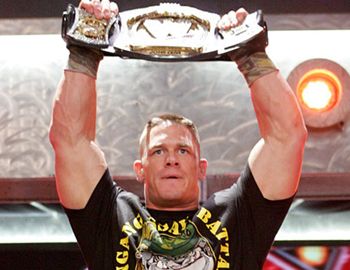 Year Three Winner: John Cena (2007-2008)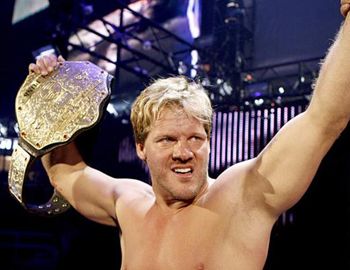 Year Four Winner: Chris Jericho (2008-2009)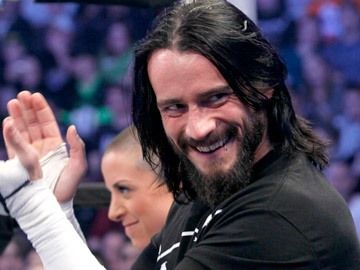 Year Five Winner: CM Punk (2009-2010)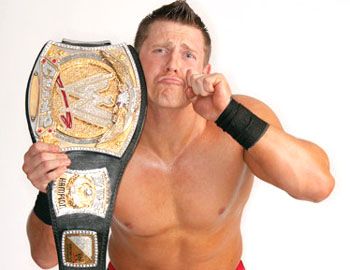 Year Six Winner: The Miz (2010-2011)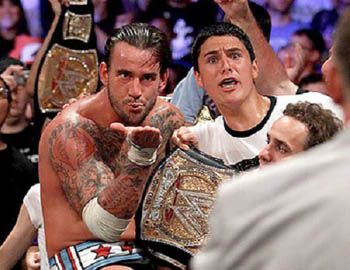 Year Seven Winner: CM Punk (2011-2012)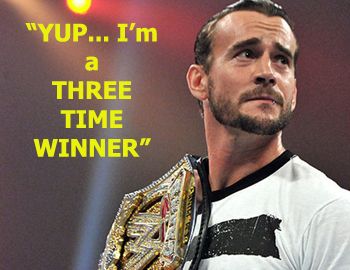 Year Eight Winner: CM Punk (2012-2013)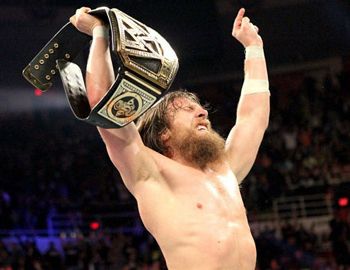 Year Nine Winner: Daniel Bryan (2013-2014)
comments powered by