SPOTLIGHTS
411 Fact or Fiction 06.05.14: Rollins Going Heel, Von Erichs to TNA, NXT Takeover Reaction, More
Posted by Larry Csonka on 06.05.2014

Was Monday the right time to turn Seth Rollins heel? Is it wise for TNA to use Marshall and Ross Von Erich at Slammiversary? Do we have faith that Rey Mysterio will deliver in the last year of his contract? 411's Jeremy Lambert and Sean Garmer debate these topics and more!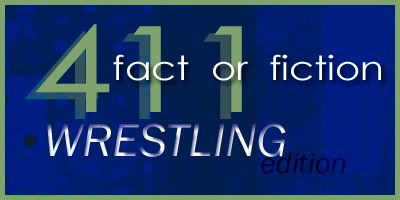 Welcome back to the latest edition of 411 Fact or Fiction, Wrestling Edition! Stuff happened, people loved/hated it and let everyone else know. I pick through the interesting/not so interesting tidbits and then make 411 staff members discuss them for your pleasure. Battling this week: First, he reviews WWE Legend's House and does a ton of podcasts, he is Mr. Jeremy Lambert! His opponent, he runs the WWE PPV Roundtables and the Games Top 5, he is Mr. Sean Garmer!

Lets get to work…


Questions were sent out Monday.


Participants were told to expect wrestling-related questions, possible statements on quantum physics and hydroponics.






1. With Batista taking time off, the Seth Rollins heel turn was the perfect move to make.



Jeremy Lambert: FACT - I've said for months that Seth Rollins is the guy stealing the show for The Shield. Everyone talks about Roman Reigns because he's big and rumored to be getting the big push and Dean Ambrose has been the defacto leader of the group since their arrival, but Rollins, in my eyes, has consistently outperformed both men in all the big matches. Now Rollins will get a chance to shine as a heel alongside Triple H and Randy Orton. And it makes sense. Reigns couldn't turn because supposedly they are going to give him a strong babyface push and Ambrose's motivation to turn doesn't make much sense considering that the Authority booked him to essentially lose his US title. Rollins has always played third fiddle to the other two and once caught sick of all their bickering. So I totally buy that Triple H got into the head of Rollins and convinced him to turn against his partners. Hopefully it's all explained well, because that could really make this angle, but on the surface I like it.

Sean Garmer: FICTION - I don't know that this was the "perfect" move to make because The Shield are red hot right now. I still would have liked to have seen them split amicably and not follow the same route that pretty much every other team has done. From a storyline perspective it made little sense because it's not like Reigns and Ambrose ever devalued Rollins contribution to the team. (I don't like to read spoilers, so don't blast me if I don't know if he has some sort of response for his actions on Smackdown.) Especially because this version of Evolution was specifically reformed for the sole purpose of taking down The Shield. So, what reason would he have to join the enemy he just spent two months trying to vanquish? I also felt that the crowd was much more upset about the Shield actually breaking up, than it was about Rollins actually doing the turn. However, I do think they picked the perfect Shield member to turn. Rollins seems to be the guy that does not have his future guaranteed because of his size and although much improved, not so great mic skills. Rollins still sounds like an old grandma sometimes when he talks and he also has issues with getting to the point in his promos too. It's no secret he can be a bit of a rambling man. Regardless of his imperfections, I think Rollins stands the most to benefit from this, because Rollins needs to show he has as much versatility as possible. It's much different to be a heel within a tag team or a faction, then it is to be a heel on your own. I think going from something as hot as The Shield, to something now probably just as equally hated is good for Rollins because he can have more promo time as an Evolution member, he gives Evolution a "future star" people can see blossom into either a monster heel or potentially a monster face if they have Orton or HHH boot him out of the group, and we get to see how dastardly Rollins can be as a heel too, because as an Evolution member he will probably do more heel work on his own facing off against his two former partners. I really like the idea of Rollins being the guy that was turned from The Shield, but I still think this spot was primed for Sheamus and that he probably needed it more. It seems to me that even your Joe schmo WWE fan thinks Sheamus is stale at this point. Giving Sheamus another heel run getting to work with Orton and HHH would have been great for him, but alas I guess it just wasn't meant to be for the ol fella.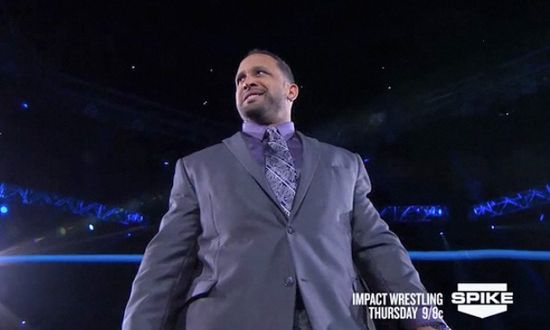 2. The recent injury to MVP proves that TNA taping so far in advance is a bad idea.



Jeremy Lambert: FACT - Everything TNA does is a bad idea. I don't watch TNA and don't have a clue what their taping schedule is, but if they're taping more than a week in advance then they're doing it wrong. Everyone praises NXT, and rightfully so, but one of their biggest drawbacks is that they tape a month at a time. I believe they are cutting that back to two weeks, which should help the product even more. As far as TNA goes, taping so far in advance is almost always a bad idea because so much can happen by the time the show airs. I don't know what MVP is doing in TNA, but I assume he has a pretty big role if this question is being asked and now TNA might have to scramble to put something else together, which might not make sense.

Sean Garmer: FACT - In the old days, you didn't have the Internet and social media to spoil things for people, so you could book things well in advance. Nowadays, It is a bad idea for any promotion or brand, including NXT, to tape a month of television shows in advance. Especially, with a lot of TNA's fan base being the Internet crowd that could easily decide to read spoilers and not watch TNA at all. I know that wrestlers don't have injuries like the one MVP sustained every set of TV tapings, but it's just not a good idea for TNA in particular because a lot of these guys have to take indy bookings to help make ends meet. WWE may do weekend NXT house shows, but HHH and company can sort of control what they do because the show is being put on by WWE. TNA may tell these guys not to do certain things at indy shows, but once they get to the indy show, it could all change and one botch or one misstep could change TNA's plans for months because TNA has no control over the wrestlers that perform at these indy promotions. I understand accidents happen and I understand that TNA is doing this booking schedule out of necessity and not because they just like doing it. But they have to know that the more tapings you have, the more you can adapt to an injury that occurs or a change in television ratings to a certain segment. And when you don't have the biggest roster in the world, having to have certain guys off TV for such a long time can hurt them. It almost seems like every time we don't see a TNA star for a while, by the time the next TV tapings occur, the creative team has to set this big comeback for them because it can feel like an eternity since we've seen them last. I liked TNA better when they were doing the two-week intervals between tapings and I hope TNA can do well enough in the future to get back to that. But at least TNA has adapted their writing to their schedule and has found a way to plan out their storylines better.






3. Dolph Ziggler, and not Alberto Del Rio, should have advanced to the Money in the Bank ladder match.



Jeremy Lambert: FICTION - Fiction: Does it really matter? Ziggler is better suited for a ladder match, but given that his concussion history, is it really so bad that he won't be in the match taking some crazy bump that you know he's going to take? It's not like Ziggler was going to win MITB and it's not like Del Rio is going to win either, so again, does it really matter which guy is in the match?

Sean Garmer: FACT - For one, who the hell wants to see Daniel Bryan vs. Kane in a stretcher match? I don't believe that WWE introduced the stipulation of having the Money in the Bank match be for the WWE World Title as just a "back-up" plan. The moment that Stephanie said that on RAW, you know a World Title MITB match is what they are running with at the PPV. All the other stuff is just a smoke screen so that the regular WWE fan continues to tune-in every week hoping Bryan will comeback. That being said, there is still a possibility Dolph Ziggler gets in, but I don't get why Alberto Del Rio? He may be a former World Champion, but no one cares about this guy anymore. These ladder matches should include guys that can help contribute to the match in a positive manner and be wrestlers the fans can believe have a chance at winning. I know WWE are the kings of throwing in random guys into these types of matches, but we are already going to get Kane, Cesaro, probably Cena, probably RVD, and even Bray Wyatt. Dolph Ziggler brings an aura of excitement to the match, a surprise factor, and someone that is going to sell all the crazy spots. Del Rio is just going to waste valuable TV time being built up as a legit contender for the match and then tossed right back down the card where he was before. If Ziggler was able to pull off an incredible performance and get the crowd chanting for him, perhaps WWE might reconsider pushing Ziggler again. I guess maybe I'm just too much of a pro Ziggler guy, but dammit He is the SHOWOFF! And what better match for him to do that than in a FREAKING LADDER MATCH!!! If you are going to wind up including eight guys in that match, how Ziggler is not one of them is a travesty.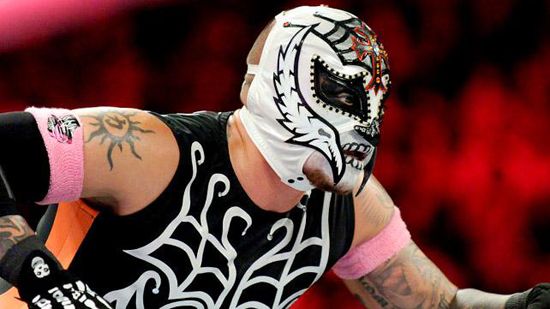 4. While Rey Mysterio has re-signed with WWE for another year, you have no faith that he will do anything of value during that time.



Jeremy Lambert: FACT - When was the last time Rey did anything important in WWE? He always comes back to a decent pop, wrestles a couple of matches, and then disappears for another 6 months. Rey was great during his time, but he can't stay healthy and WWE knows this, so they don't bother doing anything important with him. Maybe he'll have a short feud with Cesaro or Bad News Barrett, but that's the best fans can hope for at this point.

Sean Garmer: FICTION - I can't quite say FACT for one reason, Kalisto. The former Samuray Del Sol is currently in NXT right now and what a send off match it would be if say at WrestleMania 31 you have Mysterio pass the torch to Kalisto as the next Lucha talent in WWE. Sin Cara may not have worked out, but from what I see of Kalisto in NXT he is already miles ahead of where Mistico ever was. If anything, you could have Mysterio and Kalisto tag together to setup up an eventual feud. Mysterio still has a few big matches left in those knees. I just think WWE has some plan for Mysterio besides having him sit on his butt collecting merchandise royalty checks. This just makes too much sense for it not to be the reason. WWE could easily sign Mysterio to a Legends deal if they just wanted to sell more masks. You know WWE has wanted to break that record for the largest crowd wearing masks at an event, for what seems like forever. I think they could still accomplish that with a big match between Mysterio and Kalisto somewhere down the road.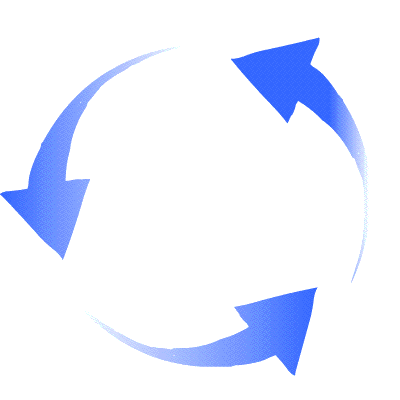 SWITCH!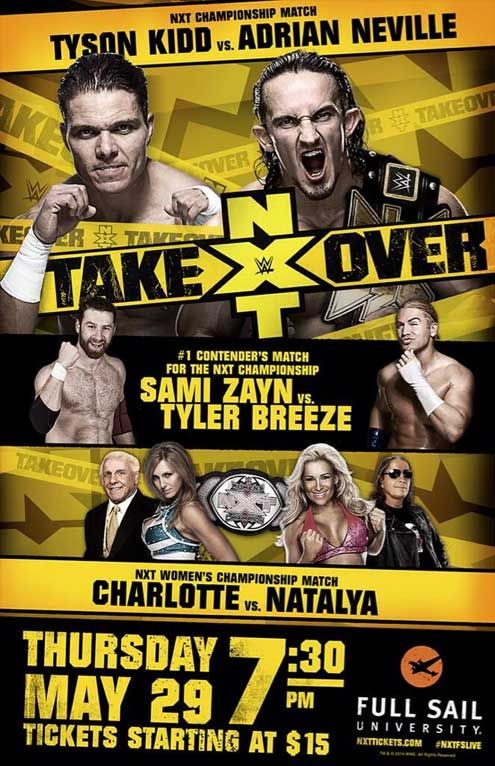 5. NXT Takeover was one of the best major WWE events of 2014.



Sean Garmer: FACT - Unless you are one of those that doesn't consider a NXT special a "major event," how could this be anything but fact? The event was two hours and included three very good to great matches on it. Tyler Breeze vs. Sami Zayn stole the show, put Breeze in the # 1 contender slot for the NXT Championship, and put another MOTYC out there for Sami Zayn this year. Charlotte vs. Natalya surprised the hell out of everyone and not only was it a great match, it perfectly involved two family histories, told a terrific story, and made Charlotte look like a million bucks when it was all over with the out pour of emotion from her father Ric Flair overjoyed to see his daughter win her first championship. Adrian Neville delivered a much better main event with Tyson Kidd, than the ladder match he had with Bo Dallas at Arrival. They played up the "mirror image" thing quite well and even though it didn't live up to the two matches before it, it stood on it's own very well and also put Neville over big as well. Overall, a delightful show that proves why The Network is certainly worth the money.

Jeremy Lambert: FACT - There have only been 7 major WWE events this year (5 PPVs and 2 NXT specials) and I'd put NXT Takeover in the top 4. So I guess that makes it one of the best major WWE events of the year. I still think WrestleMania XXX tops the list (I was there, so I'm bias), Payback was a strong show, and let's not forget about the first NXT special Arrival. In fact, I thought NXT Arrival was better than Takeover. Honestly, it's been a strong year for WWE and their major events. There have been some low points, but for the most part they've delivered solid to strong events, especially since moving to the Network.





6. The fact that CM Punk did not appear at the Payback PPV should put rumors of a WWE return to rest.



Sean Garmer: FICTION - This is not going to stop CM Punk fans and wrestling websites from posting rumors, because most people still want to believe that Punk is working the internet. Mainly because these fans can't seem to cope with the loss of Punk. I love Punk as much as the next guy, but this has gotten old at this point. As someone that loves soccer and is ready to have his eyes glued to the TV set for every World Cup game, I liken this to the Landon Donavan situation. He didn't get picked for the 23 man squad, ok media and fair weather fans let's move on and support the team that is going to Brazil. How bout let's do the same thing for CM Punk. Stop being douche bags and crowding around his trash can or camping out at his house or asking AJ questions about Punk, let the guy have a life outside of pro-wrestling. CM Punk owes no one anything for God's sakes. I hope Punk enjoys retirement and gets to live a full and fruitful life. We know something has already changed within him, if he stopped being a womanizer and is about to settle down with AJ Lee (much to the chagrin of Tony Acero.) CM Punk rumors will swirl around because of how great CM Punk was and how much he connected with fans. Since Punk didn't go out with a career threatening injury like EDGE did, even if Punk came out tomorrow and said "I AM RETIRED AND I AM NEVER COMING BACK." Until Punk is 60 years old there will be a CM Punk return rumor because in wrestling it is very hard to stay retired if you can still go out there and perform. Not to mention, AJ is still going to return to WWE at some point, so I'm sure watching his wife's matches he might feel something. It would be cool to see CM Punk back, but I think it's more likely we get an announcement saying that "CM Punk is the newest member of the Podcast One Family" before we see him step in a WWE ring again.

Jeremy Lambert: FACT - These rumors should've been put to rest at WrestleMania, because if he wasn't showing up then, he's not showing up now. However, because this is the Internet, the rumors will continue. Obviously Punk isn't coming back though and people need to just move on. Punk was 20 miles away from the arena on Sunday and didn't show up. So move on. Punk has.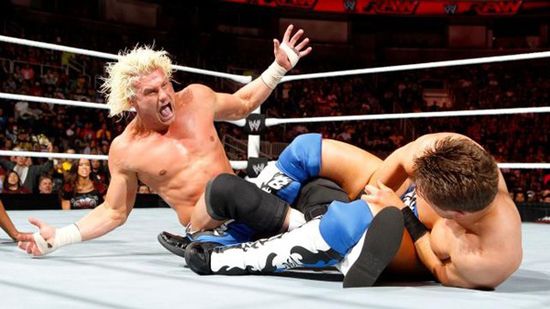 7. Ric Flair managing Dolph Ziggler is not the great idea most people think it is.



Sean Garmer: FACT - Mainly because there is always a chance Ric Flair could show up drunk to RAW and make an ass out of himself, thus ruining the entire idea and quickly shoving Dolph Ziggler right back down the card. Anything that puts Dolph Ziggler on my TV screen for an extended period of time is going to seem like a good idea. I just think that we need to realize that Ric Flair is almost 70 years old and having Flair styling and profiling with you is probably not going to seem cool to all the kiddos who have no idea who Ric Flair is and why we should care about him. It could wind up being a great idea because it could light a fire under Flair to bring his A game every night and it could bounce Ziggler back up to prominence because HHH will push anyone that has one of his dear friends involved in a storyline. Plus Ziggler could learn so much from having Flair be around him every night too. I just feel there is a chance this could all blow up in WWE's face more likely than not. So, It may be best to keep Flair down in NXT with his daughter for now.

Jeremy Lambert: FACT - People think this is a great idea? The problem with Ric Flair managing anyone is that they always fall into the "Next Ric Flair" story. If they just let Ziggler be Ziggler with Flair by his side, it could work. But I have no faith in that happening. I fully expect Ziggler to start using the figure four and wearing robes and styling and profiling. And when he does, he's going to fail. Because there is no "Next Ric Flair."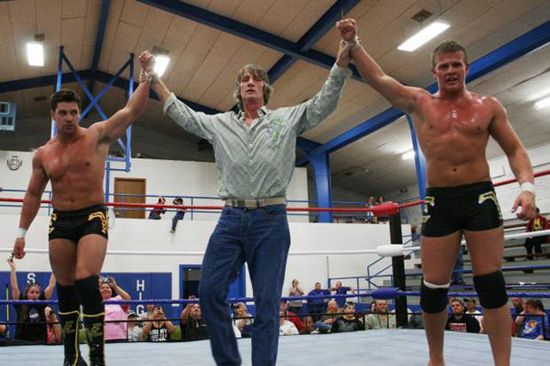 8. You like the idea of TNA using Marshall and Ross Von Erich at the Slammiversary PPV in Texas.



Sean Garmer: FACT - I am from Texas, I lived there for 22 years, and I used to hear stories all the time when I would go to indy shows about the Von Erichs and The Freebirds and how great World Class was. The Von Erichs are still a big deal in Texas to this day. I think this is big for TNA to have Kevin's two sons at Slammiversary and if things work out they could have two new talents, two guys with pedigrees that have been training in Japan, most of all they beat WWE to the punch on them as well. Anything that positively helps boosts ticket sales for Slammiversary, especially if it helps the wrestling product, can only mean good things for TNA.

Jeremy Lambert: FICTION - Keeping with my "anything TNA does is bad" thought, I'll say fiction. Honestly though, I don't like the idea, nor do I hate the idea. I don't really have any thoughts on the idea. It won't help buyrates or ticket sales and it'll be forgotten about the next day. So whatever.







Have you checked out the Csonka Podcasting Network? If you haven't, you should We run anywhere from 15-20 shows a month, discussing pro wrestling, the world of MMA, the NBA, general sports, popular TV series of the past, bad movies, battle rap, interviews, MMA & Wrestling conference calls and more! Around 10 different personalities take part in the various shows, which all have a different feel; so you'll likely find something you like. All of the broadcasts are free, so go ahead and give a show a try and share the link with your friends on the Twitter Machine and other social media outlets! Running since May of 2011, there are currently over 500 shows in the archive for you to listen to.



Larry Csonka is a Pisces and enjoys rolling at jiu jitsu class with Hotty McBrownbelt, cooking, long walks on the beach, Slingo and the occasional trip to Jack in the Box. He is married to a soulless ginger and has two beautiful daughters who are thankfully not soulless gingers; and is legally allowed to marry people in 35 states. He has been a wrestling fan since 1982 and has been writing for 411 since May 24th, 2004; contributing over 3,000 columns, TV reports and video reviews to the site.

Your heart is free. Have the courage to follow it…TO CSONKA'S TWITTER!

http://www.twitter.com/411wrestling
http://www.twitter.com/411moviestv
http://www.twitter.com/411music
http://www.twitter.com/411games
http://www.twitter.com/411mma
comments powered by