SPOTLIGHTS
The Magnificent Seven 6.08.14: The Top 7 Money in the Bank Cash-Ins
Posted by Mike Chin on 06.08.2014

From Daniel Bryan cashing in on the Big Show and Edge cashing in the original MITB on John Cena to Dolph Ziggler defeating Alberto Del Rio and more, 411's Mike Chin counts down the top seven MITB cash-ins of all time.

Since WrestleMania 21, Money in the Bank has been among the most compelling plot devices in WWE. Critics argue the concept has become over-exposed or that the briefcase has lost its luster after failed title runs by its winner. Just the same, Money in the Bank has resulted in some truly electric moments. With Money in the Bank 2014 around the corner, this week, we're looking at the seven best cash ins, with a focus on the moment itself, and some lesser consideration as to the long-term implications of a cash in and how the moment impacted a guy's career.




#7. Randy Orton Cashes In on Daniel Bryan



I caught this particular cash in live and make no mistake about it—I wasn't happy when it happened. It was truly one of the most deflating moments I've experienced live as a wrestling fan, to have watched Daniel Bryan come so far as to actually pin John Cena clean for the WWE Championship, and yet for him to not leave Los Angeles with the strap.

And WWE knew exactly what it was doing.

There's every argument to be made that the booking of the months to follow did not go the way it should have—that the Bryan-Orton feud stretched too long, featured too many swerves or indecisive finishes, or that Bryan should have gotten his big win much sooner. All of that's up for debate, but the fact remains that in a matter of minutes, Triple H went from a face authority figure to a freshly minted heel, and Orton had perpetrated one of the most wickedly heelish Money in the Bank cash ins ever. In one night WWE assumed a new direction, kick starting storylines that would carry them through to WrestleMania 30.




#6. Daniel Bryan Cashes In on Big Show



At the end of 2011, Mark Henry was a dominant World Heavyweight Champion, and as much as he enjoyed a career renaissance during this period, the act was still approaching its limit as he engaged in a plodding program opposite Big Show, that ultimately saw Show relieve him of the title.

Daniel Bryan marked a huge turning point for the title picture, from super heavyweights to the pluckiest of underdog technical impresarios. Bryan freshened the Smackdown main event picture, even though he squandered much of his reign occupying the mid-space between Show and Henry. The cash in moment still marked an exciting turning point in the booking which set the wheels in motion for Bryan's comedic heel character, Team Hell No, and the main event run that continues to this day.




#5. CM Punk Cashes In on Edge



This cash in marked the first time that a face capitalized on a fallen heel to steal a championship. The execution was near perfect, after WWE surprised everyone by placing both its world champions on Smackdown after the draft and after the Night of Champions PPV, only for Punk to swoop in and relieve Edge of his title after an epic beatdown from Batista. Yes, this moment would result in the most milquetoast of Punk's title runs, and his second cash in arguably had bigger implications for turning him heel for the first time in WWE, just the same, this moment itself was electric and charted a course for what looked to be a revolutionary wave in WWE booking, in which Punk might jet past other Raw main event mainstays John Cena, Batista, and Shawn Michaels, for a legit run at the top of the card.

The poetic cherry on top of this cash in—that Edge, the man who made Money in the Bank famous, and the first one to cash in twice, would fall victim to his own machinations when Punk caught him unaware.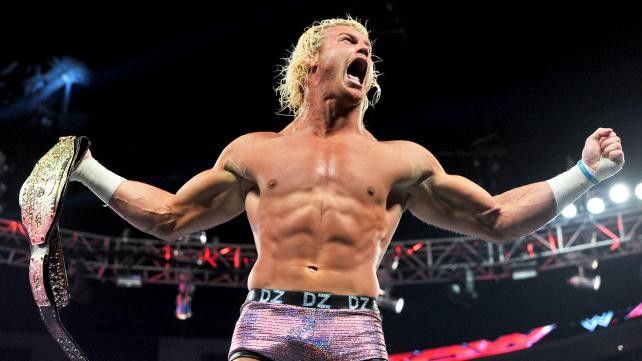 #4. Dolph Ziggler Cashes In on Alberto Del Rio



Few WWE stars have elevated themselves out of sheer force of will more fully or undeniably than Dolph Ziggler, whose years of busting his ass paid off in a Money in the Bank ladder match victory, followed by a successful defense of his briefcase against John Cena, five months later at TLC. The Alberto Del Rio: Face Champion experiment fell flat, culminating in a lukewarm title defense against Tea Party heel Jack Swagger at Wrestlemania 29. The raucous post-'Mania Raw crowd was aching for something fresher one night later, and got its wish—exploding when heel Ziggler annihilated supposedly face Del Rio to take the strap. A concussion and purported backstage attitude problems cost Ziggler the meaningful title run he might have otherwise had. Just the same, the cash in itself offered a great moment and helped cement the tradition of the post-WrestleMania Raw as a special event in its own right.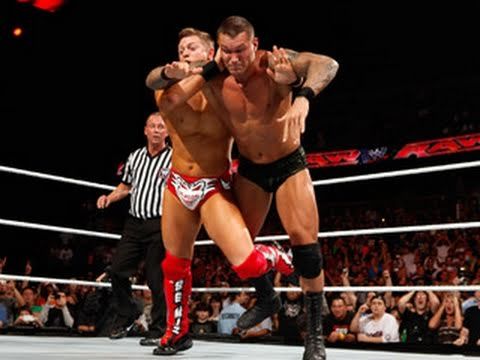 #3. The Miz Cashes In on Randy Orton



While opinions on The Miz and his half-year as a main eventer remain divided, there's little doubt that the man was at his hottest as a Money in the Bank briefcase holder and at the dawn of his first championship run. Miz freshened the main event scene in interesting ways—both as a charismatic new face at the top of the card and as a particularly vulnerable heel world champion who looked like he might afford other mid-card acts the opportunity to rise up to his level as well (and while that notion didn't fully come to fruition, we did get to see John Morrison and Jerry Lawler each get reasonably entertaining shots at the title courtesy of Miz's reign).

On top of what Miz meant as champion, the cash in itself was memorable, marking the first "cheap" cash in (a surprise challenge to a largely incapacitated foe) that lasted for more than a few seconds. It appeared Miz may have miscalculated, and might not get his win, only for him to find his way to the Skull Crushing Finale after two minutes of combat.




#2. Rob Van Dam Cashes In on John Cena



This match marked the first time a Money in the Bank winner opted not to surprise a beaten champion, but rather to cash in on more or less fair circumstances. Sure, the crowd at The Hammerstein Ballroom for One Night Stand was particularly, aggressively anti-Cena, and pro-RVD, but otherwise the circumstances were pretty much even.

The result was a glorious match—not just a very good in-ring encounter, but a truly memorable spectacle of a crowd shaping a match's direction, with the masses positively molten for Mr. Monday Night to end Cena's title reign. Things got a little sports entertainment-y with Edge's interference, but regardless, this was far and away the best match to result from a Money in the Bank cash in and one of the most captivating scenes in recent wrestling history.




#1. Edge Cashes In on John Cena



By most indications, WWE didn't know exactly what to do with its first Money in the Bank briefcase, and it seemed likely to result in Edge simply challenging John Cena or whoever the champ might be for a title match at some pay per view or special episode of Raw down the line. Instead, Edge cashed in on a particularly maligned Cena on the heels of a particularly unsatisfying Elimination Chamber match, presenting one of the most remarkable meta moments in contemporary wrestling in which a nefarious heel pulled off a masterfully evil misdeed—and yet better than half of the viewing audience loved him for it.

Edge's cash in set the template for most Money in the Bank winners to follow him. In particular, the briefcase elevated a very good heel character and hand who couldn't quite seem to break through to main event status, and made him a star who would go on to ten championship reigns. From the moment, to the immediate impact, to the way in which it defined a man's career, to the way in which it influenced WWE booking for a decade to follow, this is far and away the greatest Money in the Bank cash in of all time.

What was your favorite Money in the Bank cash in? Let us know in the comments section. See you in seven.

Read stories and miscellaneous criticism from Mike Chin at his website and his thoughts on a cappella music at The A Cappella Blog. Follow him on Twitter @miketchin.
comments powered by