SPOTLIGHTS
Wrestling's 4Rs 6.09.14: WWE Smackdown & TNA Impact Reviewed
Posted by Daniel Clark on 06.09.2014

Randy Orton faced off with the Big Show on Smackdown, Eddie Edwards had to face tag team partner Davey Richards on Impact and more! Wrestling's 4Rs breaks down the Right, the wRong and the Ridiculous of WWE Smackdown & TNA Impact.


How the 4Rs of wRestling Work!
Here is a quick explanation of the 4R's. The column will run TWO times a week. We will group our feelings on the shows in various categories: The Right, the wRong and the Ridiculous. The Right is stuff that worked very well: a great promo, a great match and so on. PuRgatoRy is a section between the right and wrong. It shows equal traits from both sides that cannot be ignored and needs discussed. It is not a bad place per say, as things can get remedied or go the wrong way the very next week. The wRong is what it sounds like: bad matches, bad or boring promos and so on. The Ridiculous is stuff that had no right on TV: Stupid angles and so on. And there is always a possibility of a 5th R, which is as bad as they come. This column is supposed to be analytical, and at the right time very critical of the shows, it was the whole reason it was created. This is not a "mark" column, nor a "smark" column, our goal is to analyze the show from many different fronts, reward the good and call out the bad. We will not apologize for our opinions, they are as they are, whether positive or negative.
---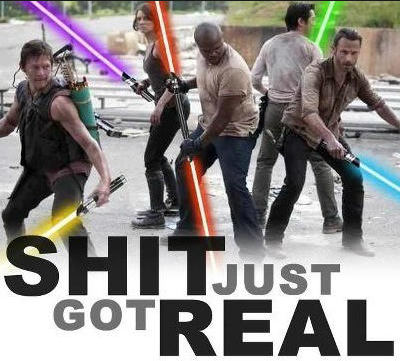 By: Jericho Ricardi
IMPACT 6.05.14:
QUICK MATCH RESULTS:
Willow def. Bram at 4:59 via DQ

Eddie Edwards def. Davey Richards at 4:17 via pin

Austin Aries vs. Samoa Joe went to a no-contest at 4:00

Angelina Love def. Madison Rayne at 3:55 via pin to retain the Knockouts Title

Bully Ray, Eric Young, Samoa Joe, and Austin Aries def. MVP, Kenny King, Bobby Lashley, and Ethan Carter III via first blood (Ray busts open EC3) at 14:45


THE RIGHT:
Eric Young and Bully Ray stand up to MVP: The overarching storyline in this episode was really good. MVP tried to force Austin Aries and Samoa Joe to fight each other in a career-vs.-career match, whereupon EY and Ray intervened. This conflict continues to be interesting. Considering MVP's attempts to divide them against each other, it was good to see the faces united against the bad guys.

Brian Hebner: Played a significant role in this episode and was a sympathetic character caught between the two sides. Not bad at all.

The Beautiful People and their personal ref: And speaking of referees, Stifler is becoming an amusing part of the show, even though his acting is quite stiff. Hopefully this is leading to him and the Beautiful People running off to have a threesome, making him the luckiest referee in wrestling history. Make it happen in NYC, TNA. The old ECW faithful at Hammerstein would love it, because they're hardcore.

Madison Rayne's entrance: When she does the full entrance, it's one of the best in the company. The dramatic pause and slump, with the camera panning around behind her before she looks up, turns around, and grins. She looks vulnerable for a moment, then shrugs it off. With her excellent music, it all adds up to a great entrance.

The four-on-four main event: This was fun. As far as match quality goes, I feel like these guys could do a lot better than this... but the match might have just been let down by the lack of major crowd participation. Still, it was a good match, and the culmination of a storyline that developed throughout the show.

The building of Slammiversary: They've been doing an impressive job setting up their next PPV. It almost feels like a must-see show, though I'm not entirely sold on the main event. Tonight we had four of the centerpiece matches at the PPV (Aries Vs. King, Samoa Joe Vs. Lashley, Bully Ray Vs. EC3, Eric Young Vs. MVP) represented in the four-on-four main event.

The Wolves: A lot of the internet complained that these guys only got five minutes to wrestle on Impact, considering they used to put on 40 minute clinics in the indies. I know how good they are and I saw their big ROH match. Well, them putting on a 40 minute match on this show would make ZERO sense. In the context of the story, MVP was forcing them to fight against their will. A five-minute match ending in a rollup made total sense. I'd like to see these guys have more of a role in the war against MVP, though.


puRgatoRy:
Dr. Phil Shatter: I usually put these Gunner and Sam Shaw In A Mental Institution segments in the Right because they're interesting and I'd like to see where this leads. At this point, though, it's dragging a bit and I'd prefer to see Gunner wrestling again. He was on a steep upward trajectory in the company until this storyline slammed the breaks on it.

No mention of this being the ten year anniversary of Impact being on the air?: That's kinda weird.

The Struggalos: We got a brief segment with the Bromans getting thrown out of the ring by The Menagerie, who proceeded to do all of their usual crazy. What was the point of this? Robbie E is afraid of clowns? Okay. At least it ended mercifully quickly, and Rebel was insanely hot as usual. I'd like to know more about what makes Crazy Steve so crazy. He has yet to really do anything crazy, aside from frog-splashing balloons.

Madison and Brittany: Nothing really happened on this front except that Madison ordered Brittany not to help her, then got angry when Brittany walked out and didn't help her. It already seems like they're going for the slow-burn with this storyline, and it needs to pick up the pace. For whatever reason, TNA's storylines tend to either drag out way too long (Joseph Parks) or end way too quickly (Eric Young's one-night journey to win the world title). This is a storyline that could actually get people interested since it has such potential for controversy, but they need to actually go somewhere with it. Still, it has only been one week, so I'm probably being unfair here.

Bram Vs. Willow: A hard-hitting match that continued to play up the extreme style that Bram is bringing to Impact (and Magnus, specifically). I do wonder why Willow continues to be a part of this storyline and what he actually thinks about any of it, though. He has yet to speak to them in any way and all we really know is that Bram is somehow booking him in matches. Seems like a bit of a waste of Jeff Hardy.


THE wRong:
Dixie Carter's face-off with MVP closing the show: So is the primary conflict on the show MVP vs. the faces, Dixie vs. the faces, or Dixie vs. MVP? Why do we have two heels at each other's throats to close the show? This power struggle stuff gets old after a while. Also, TNA needs to stop closing the show with these backstage segments; let the show end on whatever happened in-ring during the main event. In this case, the four faces standing tall. Instead, for some reason, they always feel the need to cut away from whatever great main event we just had to go backstage so Dixie or someone else can get the final word in.

Where is the X-Division?: No sign of Sanada this week or last week, no X-Division match planned for Slammiversary. Considering their yearly Destination-X show is coming up in a month, it's an odd time to be forgetting that the division exists. If we're going to be getting MVP Vs. Sanada for the world title at that show, let's start building it sooner rather than later.


THE RIDICULOUS:
Mr. Anderson's Cowboy Impression: This just didn't work on any level and came across as seriously annoying. It made James Storm (the heel) look a lot cooler than the overconfident, dorky face in this feud. At least their match is set for Slammiversary, but it seems like this feud has been going on for ages. That's what happens when there are two to six month gaps between PPVs, though.



The 411:


All in all, the show simply wasn't that interesting this week. There wasn't anything super-positive or super-negative about it; it was just kinda....there. Slammiversary continues to be well-built, but the wait for it seems over-extended at this point and they're almost in a holding pattern. As if they're holding their cards for the NYC shows. At least, I hope they're holding cards. I'm operating under the impression that they HAVE cards to hold. Looking forward to seeing some major events happen during those shows. Having recently watched quite a bit of old ECW shows on the Network, I've got a ton of ideas for ways TNA can make the upcoming Hammerstein shows go over like gangbusters, but I'll keep those close to the chest for now.

The lack of X-Division is a bit baffling right now. Considering the big weak point of the recent shows – crowd aside – is a lack of good/lengthy wrestling matches, an X-Division showcase match every week would be a great nod to the fans who would like to see more actual wrestling. Let's see if Sanada and a challenger can wake up the Impact Zone crowd, given 15 minutes to tear it up. And... has anyone seen Bobby Roode? He doesn't seem to have any place at the PPV, which is odd considering he was the most over heel in the company a few months ago.

Cheap plug time, check out my musings on video games and media at Coronajumper.com.

Show Rating: 7.3

As a reminder, I will be going by the 411 scale…

0 - 0.9: Torture
1 - 1.9: Extremely Horrendous
2 - 2.9: Very Bad
3 - 3.9: Bad
4 - 4.9: Poor
5 - 5.9: Not So Good
6 - 6.9: Average
7 - 7.9: Good
8 - 8.9:Very Good
9 - 9.9: Amazing
10: Virtually Perfect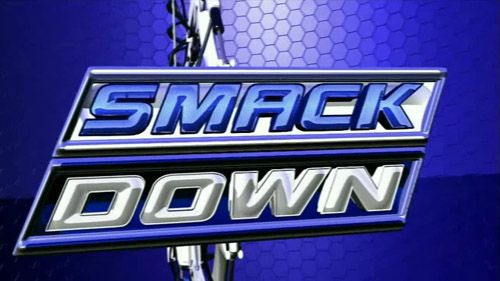 By Daniel Clark
Smackdown 6.06.14
QUICK MATCH RESULTS:
The Usos def. Rybaxel at 3.11 by pinfall

Seth Rollins def. Dolph Ziggler at 10.34 by pinfall

Rusev def. Xavier Woods at 0.38 by submission

Bad News Barrett def. Cesaro and Rob Van Dam at 6.40 by pinfall to retain the Intercontinental Title

Natalya def. Alicia Fox at 3.20 by pinfall

Bo Dallas def. Santino Marella at 1.55 by pinfall

The Big Show def. Randy Orton at 5.53 by disqualification


THE RIGHT:
Seth Rollins vs. Dolph Ziggler: The only issue that I ended up having with this match was that arguably, Dolph Ziggler ending up looking a little too strong, as he was on the offence for a quite a period of the match and Rollins didn't really get the chance to slip back into being a heel and dominating the match. But, the match itself that they did have was a good one and got the show off to a strong start. Ziggler put up a good fight, but in the end, Rollins got the win, and with it also coming out of nothing, it puts over that he is dangerous and can almost win a match over of nowhere, which is exactly the kind of finisher and reaction to a main event star that you want. HHH also did a great job is helping to promote Rollins here as well by him talking him up throughout the match, and after he won the match, HHH had a look that was so smirkish and arrogant that it was brilliant, in the sense of him knowing that Rollins is good and that is what he can do. Rollins' strength has always been his in-ring work and in his first outing as a heel, he did deliver.

Rusev vs. Xavier Woods: Normally 38 second squash matches are a bit of a waste of time, but this was really all about the presentation and the overall effort they are putting into Rusev's gimmick. The introduction that Lana gives about him before the match, the fact he has been given the gold star medal and it being treated as a big deal, and now, the giant flag unfurling after the match to celebrate his win all points to Rusev being treated as and having the potential to be a star. Winning as quickly as he did as well helps this as destroying Woods as quickly as he did just puts over how impressive and dominant he is. Rusev's test will come when he actually gets involved in long matches and in an actual feud, but for now, he is being made to look like a new star.

Bray Wyatt Promo: If John Cena isn't going to either turn heel or join the Wyatt Family, then really, his feud with Bray Wyatt has gone as far as it can and Bray needs to move on to something else, and this promo, was arguably, a very effective fashion of doing that. By stating that by being locked in the box at Payback he remembered what he could be like and that he has to become their leader, and that he has nothing left to fear because he is reborn, it sets up a slightly different and new direction for his character that keeps him the same, but draws him away from Cena. There is also the intrigue level as well to see who and what Bray targets next – although – with Cena having just finished feuding with him, Daniel Bryan injured, and the Shield tied up with Evolution, there isn't really anyone available faces at the top of the card for him to immediately face-off against.


puRgatoRy:
Rollins/HHH promo: I went into this with an open mind as to the reasons behind the Seth Rollins turn and was not necessarily expecting all the answers to be revealed straight away. And Rollins' explanation that only he needs to know the reasons behind him turning on the Shield is in one way quite good as him not telling you anything is a way to get some heat on him. But at the same time, it sort of feels like they are actually stalling until they can think of a reason as to why Rollins did turn on the Shield, which hopefully isn't the case, as surely the sensible booking decision is to decide on a reason to think to turn someone and then turn them rather than turn someone and then decide why at a later time, as consistently the WWE has dropped the ball on people who they turn without a plan and then a few weeks later they are floundering and going nowhere. Dolph Ziggler's promo was pretty decent and set up the match nicely though, as you could tell that he actually believed in what he was saying.

The Usos vs. Rybaxel: Never had a chance to get going and mean anything with it being restricted to such a short match. The Usos needed to win to recover from their loss to the Wyatt Family on Raw, while Rybaxel are not yet at this stage being positioned to challenge for the titles. That said, a three minute loss doesn't hugely help them if they were due to be pushed back up the card. Nothing massively wrong with this, but was too short to really allow the performers a chance to shine.

BNB vs. Rob Van Dam vs. Cesaro: The Intercontinental Title was really made to look important with the pre-match introductions and this is the kind of thing that makes the midcard seem to be something that is must watch. But the match itself never really hit the heights that it perhaps could have done so, seeming to be a little bit rushed, with it not being helped that there was a commercial break in the middle of it that meant that a decent portion of the match wasn't shown. The ending as well, with BNB effectively stealing the title from RVD wasn't really a necessary ending, as RVD doesn't need to be protected too much and given he has lost to him once, I'm not sure a re-match is really going to happen. BNB just winning this cleanly would have helped to cement his title reign.

Bo Dallas vs. Santino: Another match and another win for Bo, but I'm not sure that too many more of these short matches are what is best for Bo. His act is something takes a little bit of time to get used to and understand it and the Bo-lieve gimmick didn't really come into its own until he was given time on the microphone and in the ring, rather than just a few words and a few minutes. Perhaps needs to do something different now as the initial idea of the gimmick has been implanted in the minds of the audience, so next week maybe a longer promo or a match would be the next step for Bo.


THE wRong:
Natalya vs. Alicia Fox: Not a particularly great match, which was a little but sloppy but the problem is I'm not sure what the 'Alicia Fox is insane' angle is supposed to accomplish. It's not seemingly supposed to be get the crowd to cheer for her, any heat that she is getting from it is because the way it is being presented is as annoying rather than humorous. And anyway, how does Alicia being insane build a feud with anyone that people want to see or help her inside the ring and become a better wrestler? This character she now has might work on Total Divas, which makes it more surprisingly and nonsensical that Rosa Mendes is being added to the cast instead. Natalya gets the win but despite her being able to wrestle inside the ring, she has never quite managed to get the crowd to care about her, and until that changes, she is not going to be holding the belt.

The Big Show vs. Randy Orton: Quite why the WWE feel the need to protect the Big Show from a clean loss I'm not sure. Him losing to Randy Orton wouldn't have hurt him in any meaningful way and would also have given Orton a win that he could do with picking up having lost quite a few big matches lately. This match didn't do a lot for Orton at all, as he was on the verge of losing the match until first HHH and then Seth Rollins interfered and it took the three of them to take him down. It does boost Rollins by showing that he made the difference in the end, but at the same time, makes Orton and HHH look weak as the two of them couldn't deal with the Big Show.


THE RIDICULOUS:
NOTHING



The 411:


In all honesty, this show was pretty much the definition of a filler episode, as absolutely nothing that really matters in the grander scheme of things happened at all.
Seth Rollins' heel turn continued, but with him not saying or doing anything that explained his actions, and with the Shield not being on the show and a response from them being advertised as happening on Raw, no answers were given. His promo that he cut was okay and he had a decent match with Dolph Ziggler, but there was nothing in the way of really progressing the angle on the show. The main event as well was a bit flat, as Randy Orton and the Big Show had a match that never got going and then with the ending that did nothing to help boost Orton and HHH, is was not the greatest end to the show.

Bad News Barrett retain the IC title as well, but with the match being spoiled slightly by a commercial break in the middle of it that cut off a significant portion of the action and also with an ending that almost suggest that BNB stole the title as RVD was about to win, wasn't up to the standard that it could have been. BNB has possibly finished his feud now with RVD having beaten him twice for the title.

The Usos picked up another win that keeps them at the top of the tag division, Bo Dallas got another win under his belt and continued to work well with his gimmick, and Natalya beat Alicia Fox, but nothing that happened in these segments will be remembered really at all, and there still doesn't seem to be any clear idea as to what the Alicia Fox being insane gimmick is supposed to be accomplishing.

Rusev's squash victory was also fine, but what is impressive is the amount of time and effort that they are putting into him. From Lana's introduction, to the medal giving after the match, to the flag dropping down, Rusev is being given a massive amount of promotion and everything is being done to try and push him as a monster heel. The real test will come when he has to get involved in longer matches and a proper feud, but so far, he is working out quite well.

Bray Wyatt's promo was also intriguing and begins to set up the next stage of his career, but like the Rollins heel turn, more answers as to what will happen next and what he really means won't be answered on Smackdown, but will be on Raw.

Nothing truly bad about this show, but at the same time, nothing either memorable or important either. Just a show that happened and was inoffensive in the process.

Show Rating: 5.9

As a reminder, I will be going by the 411 scale…

0 - 0.9: Torture
1 - 1.9: Extremely Horrendous
2 - 2.9: Very Bad
3 - 3.9: Bad
4 - 4.9: Poor
5 - 5.9: Not So Good
6 - 6.9: Average
7 - 7.9: Good
8 - 8.9:Very Good
9 - 9.9: Amazing
10: Virtually Perfect

Have you checked out the Csonka Podcasting Network? If you haven't, you should We run anywhere from 15-20 shows a month, discussing pro wrestling, the world of MMA, the NBA, general sports, popular TV series of the past, bad movies, battle rap, interviews, MMA & Wrestling conference calls and more! Around 10 different personalities take part in the various shows, which all have a different feel; so you'll likely find something you like. All of the broadcasts are free, so go ahead and give a show a try and share the link with your friends on the Twitter Machine and other social media outlets! Running since May of 2011, there are currently over 500 shows in the archive for you to listen to.






The 894th edition is over…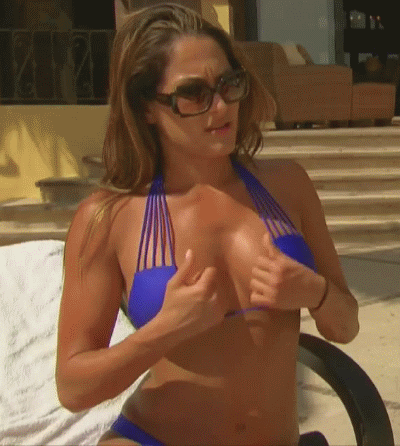 http://www.twitter.com/411wrestling
http://www.twitter.com/411moviestv
http://www.twitter.com/411music
http://www.twitter.com/411games
http://www.twitter.com/411mma
comments powered by