SPOTLIGHTS
The Wrestling News Experience: 06.09.14
Posted by Stephen Randle on 06.09.2014

A preview for tonight's Raw, thoughts on WWE's slow decline since the highs of WrestleMania 30, news on why WWE is no longer releasing talent and more!

Monday June 9th, 2014

From 411Mania's Canadian offices in Waterloo, Ontario, Canada, this is The Wrestling News Experience, with Stephen Randle!



I'm Crushing Your Head...What, Too Soon?

Good morning, everyone, and welcome to the Experience. I am Stephen Randle, currently two weeks into a ridiculous sickness that threatens to overwhelm us all. I swear, this is it, this is the precursor to the zombies. Sore throats, coughs, congestion, that's how it starts, then comes the running and the screaming. Go figure, it's the year where the Jays finally start playing good baseball.

Moving on.




Last week, one of WWE's strongest forces was destroyed with a single act, as Triple H's "Plan B" turned out to be the defection of Seth Rollins from his brothers in The Shield. What could possibly convince a man like Rollins to change sides, especially since the side he was on had won so convincingly that their opponents had basically imploded into petty arguments and bickering earlier in the show? Hopefully we'll get some sort of explanation, or at least something more than "you fans don't deserve an explanation".

Also, the fate of the WWE World Heavyweight title has been decided, even though Daniel Bryan didn't actually relinquish it at Payback. Apparently Stephanie McMahon finally realized she could just strip him of the belt anyway, which makes the last few weeks of threats and cajoling basically meaningless. In any event, at Money in the Bank, either Bryan will defend the title against Kane in a Stretcher Match, or the title will be forfeited, and instead of fighting for a briefcase, the competitors in the Money in the Bank match will be striving to win the vacant championship.

Speaking of which, the first man qualified for that match last week, and that man was...Alberto Del Rio. Well, he's not going to win, who else is getting a shot?

And Bray Wyatt has promised to unveil his future plans tonight, and your guess is as good as mine what he's going to do next. Hopefully at least part of it will involve revenge on those dratted Uso brothers, who were a significant factor in Bray's failure to defeat John Cena at Payback.

Meanwhile, Bad News Barrett might have some issues with how Cesaro abandoned him to RVD and Sheamus during their match last week, Paige will hopefully have a new challenger for the Divas title, and Cody Rhodes continues to try and find a better partner for his brother Goldust. Also, Dolph Ziggler will probably lose to somebody, tonight on Raw!


Failing To Capitalize

Hey, remember WrestleMania 30?

No, seriously, it was only a couple of months ago, but we're wrestling fans and according to WWE, we have the attention spans of houseflies, so I have to check.

It was a show where we got practically everything we wanted. Cesaro split from The Real Americans and actually won the Andre The Giant Memorial Battle Royal, to the cheers of people ready to support the Swiss Superman. The Shield dominated three relics from the Attitude Era and established themselves as a dominant face team after being heels up to that point. Daniel Bryan didn't just beat Triple H cleanly, he went on to beat both Randy Orton and Batista to finally, finally become the WWE World Heavyweight Champion the fans had demanded for so long. Sure, Bray Wyatt lost to John Cena, but the seeds had been planted for a longer feud. Plus, The Streak ended, man! In every respect, WrestleMania 30 seemed like a case of WWE acknowledging that it was time for the past to be the past, and look towards the future. This was only underlined by the blowaway NXT Takeover PPV Special they'd done on the Network as a sort of field test for WrestleMania, which put the spotlight on some of the developmental territory's brightest stars. Plus, the night after WrestleMania, Paige debuted by winning the WWE Divas title and bring one of the best female wrestlers on NXT into a prominent position on Raw, where the thought was she could finally make the division halfway relevant again.

Remember all the hope we had then?

Well, here we are, just a short time later. By some coincidence, WWE just pulled off another NXT/WWE PPV combination in the span of a week, and while neither was, in a vacuum, a bad PPV, and in fact both were pretty darned good from a match quality standpoint, I can't help but feel like all that hope we had in the post-Mania glow has nearly evaporated completely.

Let's recap.

Cesaro - Fresh off wowing the crowd at WrestleMania, Cesaro officially dumped Zeb Colter on Raw...and teamed up with Paul Heyman. Fans were confused, because his actions at WrestleMania seemed like a face turn, and Heyman is pretty much the best slimy weasel heel in the business. But we were okay with it initially because, hey, Paul Heyman's awesome, and we assumed that pairing them up meant that WWE had big plans for Cesaro, because why would they waste Heyman on someone with no future?

Of course, somehow everyone has forgotten the fate of Heyman's last two new clients, Curtis Axel and Ryback. How are they doing, again? I mean, they're a decent heel tag team, but are they really better off after their association with Heyman?

Setting that aside, there's no doubt that Cesaro's rocket ride to the top has cooled off considerably, as a token feud with former partner Jack Swagger went nowhere due to it involving Jack Swagger, which coincided with Cesaro failing to win the tournament to crown a #1 contender for the IC title, a fact that many shrugged off because, obviously, Cesaro was being positioned above the midcard titles.

Which makes the fact that Cesaro is now embroiled in a feud with Sheamus over the US Title a little concerning. Either Cesaro again fails to win a title, which starts to look less like "being groomed for something better" and more like "don't have any idea what to do with him but can't tie him down with a title in case we figure it out", or he wins the US title and is in...exactly the same spot he's been essentially since he debuted, only with Paul Heyman behind him talking excitedly about his other client.

With that said, although Cesaro has definitely stalled out, the early oddsmakers have him as the favourite to win MITB, whether for the briefcase or the vacant title, and if that were to happen, well, all bets are off.

The Shield - Well, they broke up last week. Okay, the turn was a great shocking moment and there are more good matches to come in the future with Rollins on the other side, but The Shield, as it existed up until last Raw, is dead, and that means that WWE broke up one of their top face acts, that had just main evented a PPV the night before because they were considered an act hot enough to make up for the fact that the WWE World Champion was not going to be wrestling, and if the rumours are true (and I'm not saying they are), it's possible that the reason they broke up was because people backstage panicked about the rating for Raw from the previous week. I mean, we all knew the break-up was going to come at some point, but once they backed off pre-Mania because they (rightly) saw more possibilities in keeping them together and turning them face, I think we all assumed that we'd at least get more than a couple months of The Shield as asskicking babyfaces.

And here's a question that's silly (because the answer is always going to be "money, dear boy"), but should be asked. How come they're willing to break up one of their hottest babyface acts by having one of them turn heel, in service of keeping a long-running and decently hot feud going with a new configuration, which, hey, at least shows some creativity and forethought, but no matter how "mixed" the reaction, how incredible the storyline possibilities could be, or how much it would help create new feuds and stars at a time when the on-air product desperately could use a shake-up, they will never, ever, ever even consider the possibility that they might turn John Cena heel, or at least start acting a little less like the most perfect human being on the planet?

Speaking of which...

Bray Wyatt - Now, Bray Wyatt's character will probably survive his feud with John Cena, because he's an incredible mic worker and WWE will forget they even feuded at some point in the next couple of weeks because it doesn't fit the narrative of whatever feud they move Bray into. However, even though wrestling logic says that John Cena must win the feud with the gigantic evil guy in the end, because wrestling is still a morality play where good triumphs over evil in the end, I don't think I'm asking too much when I say that in the case of Bray Wyatt, who could be a top heel for years and years to come if handled correctly, maybe good shouldn't have triumphed over evil quite so easily or quite so often. Cena won the opening match of the feud at WrestleMania, but as I said, the seeds were there, the possibility that Wyatt had gotten slightly into Cena's head, and everyone was intrigued at the idea of Cena showing depth and taking a feud seriously as he came up against someone who could beat him mentally rather than physically.

And then Cena broke out Photoshopped pictures and lame jokes, and beat up Harper and Rowan seemingly at will, while Bray Wyatt tried desperately to maintain a presence as a credible threat to Cena's nebulous "legacy". A steel cage match at Extreme Rules was won by Wyatt, but Cena was so protected in defeat that he basically had all three members of the Family beaten handily and was only beaten by shenanigans in the form of a creepy child who somehow managed to transfix Cena only inches from victory.

So that was when we started to really worry, because as I said, everyone knew Cena was winning the feud in the end, no matter how much they wanted to deny it, and it seemed like Wyatt was going to end up not making any real gains, and in fact was in real danger of looking like another in a long line of heels who had nowhere to go once they finished feuding with Cena. After all, once you've failed to defeat the largest force in WWE, where else can you go? And indeed, that seems to be where we're at with Bray Wyatt, who missed Raw last week while Cena quickly moved on to sticking his nose in Daniel Bryan's business, and who will next feud with...um...possibly The Usos via his underlings?

Hey, these segues are writing themselves...

Daniel Bryan - If there was ever a bigger sign that WWE never intended to have Daniel Bryan win at WrestleMania, it was the fact that there's no way in hell that he would have scheduled his wedding and honeymoon to take place a week after the PPV. Seriously, if this really was the long-term plan since he got screwed at SummerSlam, don't you think he would have said "hey, I probably should be available to ride the wave of fan support after my big win, maybe we should put the wedding off until after I lose the belt?"

And even if that weren't the biggest indicator, there's the fact that his first feud after Mania was not with Randy Orton, who was the champion going into WrestleMania, or Batista, the guy who won the Royal Rumble and had a legitimate gripe about not getting his one-on-one match for the title, or even Triple H, the guy who had been the thorn in Bryan's side since SummerSlam and who Bryan had beaten to get in the title match in the first place. Nope, those guys went on to feud with The Shield, which hey, awesome, but that left Daniel Bryan to feud with...Kane, who had spent most of the last few months wearing a suit and acting as a spineless lackey for The Authority, amidst speculation that he was planning to retire and work on his new business as an insurance salesman. Plus, even if that weren't true, it's still Kane, who isn't really high on the list of guys I'd want main eventing PPVs for the WWE World title if I intended people to actually want to pay to see them. Fortunately, all PPVs are now on the Network, so apparently WWE decided they didn't have to care about that anymore.

And you must understand, when I say Bryan is feuding with Kane (and apparently will be doing so no matter when he returns from injury, title or not), he's actually feuding with Stephanie McMahon. And while yes, Stephanie is a virtuoso at making smarmy heel speeches and being hated, unlike when Triple H was involved in screwing over Bryan, or unlike when her father did it to Steve Austin all those years ago, there is absolutely no way for Daniel Bryan to actually get any sort of physical revenge on Steph, and since this is wrestling, physical altercations are kind of what the entire thing is built on. I mean, yeah, Bryan's wife Brie got a good slap in at Payback, but having your wife fight your battles for you doesn't exactly seem like the actions of someone who prides themselves on being the best wrestler in the business, a fighting champion who craves opportunities to prove himself in the ring.

There are other issues at play here, such as Rusev not exactly grabbing the crowd despite becoming more Russian (and therefore, presumably, more evil) on a weekly basis, Adam Rose's act bombing once it left the cozy confines of NXT, Emma and Paige essentially being wasted instead of being allowed to wrestle the spectacular matches that made them hot acts in the first place, the tag division falling into disrepair due to neglect, and the fact that there are a glut of guys with absolutely no direction who still manage to have matches on Raw every week, but the ones above are the major ones, mostly because, a few short months ago, they were the strengths that defined a show that many people called "one of the best WrestleManias of all time". Just weeks removed from Raw seeming like a must-watch show, the amount of people talking about how much of last week's episode they had to fast-forward through because it was "just too dull to sit through" has increased a disturbing amount.

After WrestleMania, WWE was riding high. They had the Network, they had a stock price that was ridiculously high, and they even had fan support thanks to their eleventh hour decision to get behind Daniel Bryan. It really did seem like all the cards were falling into place. And now, here we are after Payback, wondering just exactly how so much could have gone wrong so very quickly.




- Hey, in light of that last bit, does this qualify as good news or bad news? It seems that Vince McMahon has taken a close, personal interest in the booking of Daniel Bryan, and will be handling it himself from now on. Here's hoping his first step is "just strip him of the damned belt so we can actually advertise Money in the Bank matches that will happen instead of things that we hope might happen, already".

- Former WWE Diva Maria did an interview where she explained why indie talent Mike Bennett didn't end up signing a WWE contract after he was brought in for a tryout, which was that "it wasn't his time". Considering that WWE is basically snapping up every indie talent they have any interest in at all, one would suggest that Mike Bennett's time in WWE may well be "never".

- Good news for fans of Jim Ross. The announcing legend was hospitalized early last week, but was released this weekend and is once again back home, happy and healthy. And in even better news, since he's not employed by WWE, there won't be any ridiculous videos making fun of his hospital stay!

- Rumoured for a while, it appears that WWE may, in fact, be following a policy of letting talent contracts expire rather than releasing people outright, and will no longer be announcing these things publicly, in order to cut down on negative PR that comes from summarily firing people. So, did JTG sign some sort of lifetime deal when they brought him in?

- And speaking of contracts, apparently WWE signed Rey Mysterio to a one-year contract extension because they feel like he "owes them dates" due to having been injured for most of the past...many years. Allegedly, Rey disagrees, and may be seeking legal ways to get out of his contract. I'm not sure I understand...he's been injured so much that he hasn't competed on a regular basis for a long time, and is in fact currently out indefinitely with another injury, so your response is to...pay him for another year? Didn't we used to make fun of WCW for paying people money despite never using them?



HOT: Seth Rollins

If nothing else, at least we can stop being worried that Rollins was going to be the one forgotten when The Shield broke up. Ambrose was clearly the obvious choice for a turn, but don't worry, I'm sure he'll get there eventually, and in the meantime, we get various pairings of Reigns, Ambrose, Rollins, and Orton. Well, I mean, it could be worse.



NOT: Daniel Bryan

So, now Daniel Bryan's battles are fought by his wife and John Cena? What a hero. I know this injury was a bad thing with terrible timing, but by dragging this out, they're really ruining Bryan's character. They should have just stripped him of the belt, because they're the Authority and they're evil and that's what they do, none of this week after week of segments where empty threats are made and Bryan remains champion even though he clearly won't be ready for Money in the Bank.



HOT: Batista

And with a simple pageant wave, he exits our lives again. How come he only gets really entertaining right before he's about to leave us? I mean, he'll be back in the fall, but dammit, I miss him and his dry statements of fact already.



NOT: John Cena

It's not just that it was totally unnecessary to insert John Cena into Daniel Bryan's business, it also served to underline the problem that several people saw coming once his feud with Bray Wyatt ended. Namely, what the hell do they do with Cena now? There is literally nobody left even close to being on his level. Maybe they can postpone this problem by putting him in MITB, but that's only a temporary stay.



HOT: Bad News Barrett

Even though Cesaro is allegedly the one being groomed to cash in on MITB in whatever form it ends up, oddly, it was his tag partner on Raw who has been more entertaining (and strangely, more protected) since WrestleMania. Barrett is riding his streak of bad news for all its worth, and the fan support might actually be swinging in his direction.



NOT: Rusev

And it's another week in the life of Rusev, the Russian. Did you know he's Russian now? He's from Russia. They love him there. Vladimir Putin. Communism. The Red Menace. The bad guy from Rocky IV. Borscht. Vodka. The hammer and sickle. Get the picture? Seriously, what the hell was that ceremony, other than "we forgot to write ten minutes of show"?



HOT: Bo Dallas

I still think the gimmick is going to relegate him to midcard at best before long, but what the hell, let's enjoy the goofy ride. Also, I hear there are rumours that someone backstage isn't happy because they don't think Bo is "toned" enough, to which I say...have you met the rest of his family? There's a reason IRS wore a shirt all the time, you know.



NOT: Paige

I know they probably weren't going to let Paige show off as much as she did in NXT, but I think we've gone a little far afield from what could make her popular. You know, having her actually wrestle instead of sell someone else's offense for ten minutes. Want to be real sad? Wait until whenever NXT does Bayley, Paige and Emma vs The BFFs, and think about how half the people in that match are being wasted on the main roster despite all the time they spent being awesome on NXT.



HOT: Luke Harper and Erick Rowan

Technically, these two are the top contenders for the tag titles, because the alternative is that it's Rybaxel and I don't think anyone wants to consider that grim future. I'm not sure what's next for Bray, but his minions held gold in NXT, so we know they probably wouldn't mind holding it again.



NOT: Dolph Ziggler

At this point, and given WWE's new policy of letting talent just announce when their contracts expire, maybe Dolph should just start a countdown on his Twitter account. Listen, we all know neither Dolph nor Del Rio is winning MITB, would it have hurt to put the guy who would make the match better in instead of the guy who's more likely to bore the crowd to sleep?




WWE Inactive List as of 06.02.14

Injured

- AJ Lee, out indefinitely as of April 14th (R&R)
- Christian, out indefinitely as of March 25th (concussion)
- Daniel Bryan, out 2-3 months as of May 12th (neck surgery)
- Darren Young, out 4-6 months as of April 13th (ACL)
- Evan Bourne, out indefinitely as of March 19th, 2012 (foot)
- Rey Mysterio, out indefinitely as of April 15th (hand)

Transactions

- John Cena, day-to-day as of June 8th (potential concussion)

- Tamina Snuka, out 6 months as of June 6th (knee surgery)



WWE World Heavyweight Champion: Daniel Bryan
- 64 day reign, defeated Randy Orton and Batista in a Triple Threat match on April 6th (WrestleMania XXX)
- Next title defense: vs Kane, Stretcher Match, Money in the Bank PPV


>

WWE Intercontinental Champion: Bad News Barrett
- 36 day reign, defeated Big E on May 4th (WWE Extreme Rules)



WWE United States Champion: Sheamus
- 35 day reign, won a battle royal that included former champion Dean Ambrose on May 5th (Raw)



WWE Tag Team Champions: The Usos
- 98 day reign, defeated The New Age Outlaws on March 3rd (Raw)



WWE Divas' Champion: Paige
- 63 day reign, defeated AJ Lee on April 7th (Raw)



WWE NXT Champion: Adrian Neville
- 102 day reign, defeated Bo Dallas in a Ladder Match on February 27th (NXT ArRIVAL PPV)
- Next title defense: vs Tyler Breeze



WWE NXT Tag Team Champions: The Ascension
- 243 day reign, defeated Corey Graves and Adrian Neville on October 2nd NXT



WWE NXT Women's Champion: Charlotte
- 11 day reign, defeated Natalya on May 29th to win the tournament for the title vacated by former champion Paige




Acero had The Wrestling 5&1.

Chin had The Magnificent Seven.

Dino has Smart Marks.

McGee reaches a decision involving TNA.





Due to the fact I still can't talk for five minutes without coughing, the show took another week off. Hell, I'm starting to get e-mails from Spreaker about how much they miss me. I did take the time to answer some questions that were provided for the show on our Facebook page, so if you want to read what would basically have been a transcript of last week's show, go there and check it out!




411 will have live coverage of Raw tonight starting at 8 pm EDT.

From our promotional department, I've been informed that if you really do like 411Mania and all it provides, or even just me (and really, who doesn't like me), don't forget to bookmark the site in your browser or make 411 your homepage, and tell all your friends about how awesome 411 is.

And don't forget, you can follow all of the everyday goings on in 411 on Twitter.

Stephen's Twitter
http://www.twitter.com/411mania
http://www.twitter.com/411wrestling
http://www.twitter.com/411moviestv
http://www.twitter.com/411music
http://www.twitter.com/411games
http://www.twitter.com/411mma

That's our show, I will be back next week. Also, don't forget 4PC in the Games Zone on Wednesday, and the TWNE After Dark podcast on Wednesday, airing live at around 11 pm EDT on Spreaker.com, posted on 411 shortly thereafter.

Here it is, your Moment of Buddy.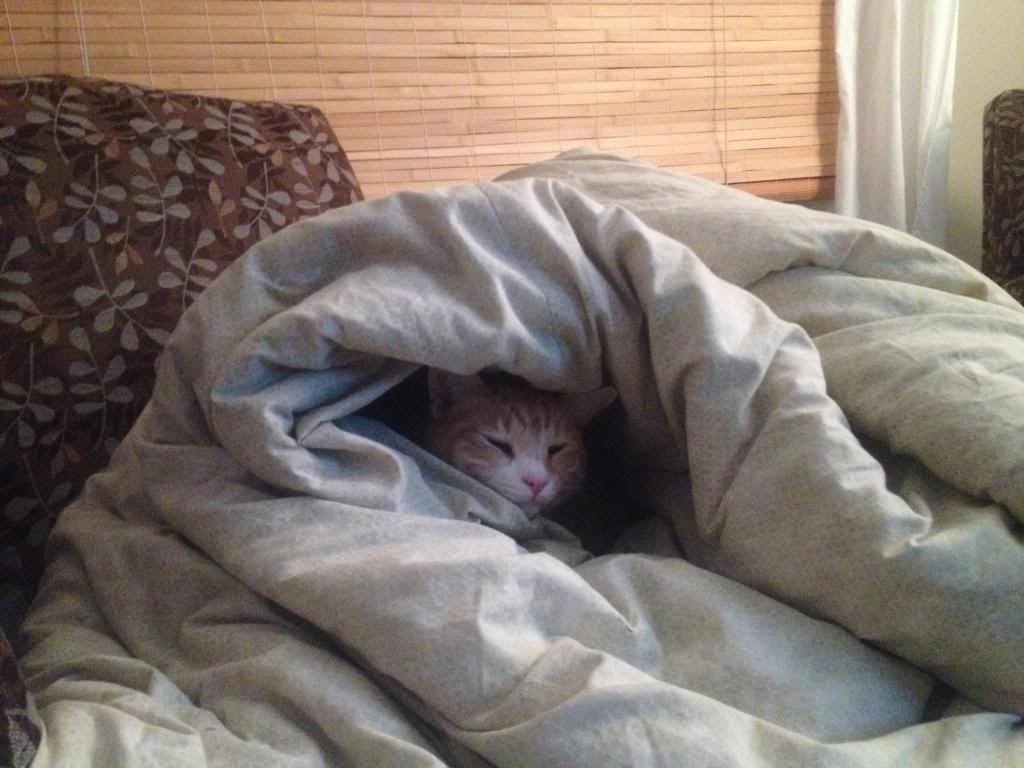 Even Buddy Is Under The Weather.
Where's My Chicken Soup And OJ?




Have a good one, and always be a fan.

comments powered by