SPOTLIGHTS
411's Wrestler of the Week 6.10.14: Year 10, Week 9
Posted by Larry Csonka on 06.10.2014

Seth Rollins turned on the Shield, Ricochet won the 2014 New Japan Best of the Super Juniors Tournament and more! But who won 411's Wrestler of the Week? Find out inside!




Welcome to YEAR TEN, WEEK 9 of 411's Wrestler of the Week. A quick overview of the rules to kick things off for us as a reminder…

Each writer chooses FIVE wrestlers (although ties and tag teams are allowed) from any promotion and each wrestler gets a point total attached to that ranking. It looks a little like this…

1st - 5
2nd - 4
3rd - 3
4th - 2
5th - 1

Then we tally up the votes and the official 411 Wrestler of the Week is crowned. But wait, there's more! Each week the top SIX vote getters get a points value for their ranking which looks something like this…

1st - 15
2nd – 12
3rd - 9
4th - 6
5th - 3
6th - 1

...and they go towards the 411 Wrestler of the Year award to be announced each year around WrestleMania. This will be posted every Tuesday (the voting week runs Monday through Sunday). Let's see who wins this week…

---



Larry Csonka
1) Ricochet
Ricochet not only takes my top spot this week in the column, but with his latest accomplishment is making a hell of a case for the Wrestler of the year for 2014. He previously had become the first ganjin to win the Open the Dream Gate Championship back in March, but now it gets bigger. Ricochet, a Dragon gate contracted performer, defeated Ryusuke Taguchi and then KUSHIDA to win the 2014 NJPW Best of the Super Juniors Tournament. That makes him the first ganjin since Eddie Guerrero in 1996 to win the tournament. Ricochet has had an amazing year so far, I just wish more people would pay attention to the great work he is doing.

2) Seth Rollins: Seth Rollins shocked the world (so to speak) when he betrayed the Shield and sided with the men that he was feuding with the night before. The turn is still debatable at this time, but it was the talk of the wrestling world for most of the week.
3) Luke Harper and Erick Rowan: I felt that Luke Harper and Erick Rowan showed that they had some chops on their own. With Bray Wyatt out, they performed well, Harper continued to show he can talk and they picked up another win over the WWE Tag Team Champions.
4) Bad News Barrett
5) Adam Cole


Ryan Byers
1) Seth Rollins
Yup. Even Stan Hansen could see this vote coming. Rollins, who many at one point thought would be the member of the Shield "lost in the shuffle" if they ever split up, has now been set up to be anything but that. His affiliation with Triple H will in all likelihood keep him the focus of main events for many months to come, and, actually, his turning on the Shield creates an interesting storyline possibility, since he was repeatedly portrayed as the "architect" of the group and now the team's muscle (Reigns) and "lunatic fringe" (Ambrose) must now see if they can make it in the world without the brains behind their operation.

2) Ricochet: WWE may have recently taken a pass on him, but the youngster from Kentucky rebounded in a big way this weekend when he won Best of the Super Juniors XXI, New Japan's annual round robin tournament for its lighter weight wrestlers. Ricochet is the first American to win the tournament since 1996 (when Eddy Guerrero did it), and he also has the rare distinction of winning the tournament while under contract not to NJPW but rather to another promotion, Dragon Gate. This is a big win that opens up all sorts of doors for Mr. O' Shea.
3) Pat Patterson: I'm not going to spoil it for those who may not have seen it yet, but probably the most intense, emotional, and dare I say courageous moment in all of wrestling media this week came from Pat Patterson during Thursday's episode of Legends House on the WWE Network. You should go check it out if you haven't already.
4) Luke Harper & Erick Rowan
5) Wade Barrett


Dylan Diot
1) Seth Rollins
Seth Rollins got the wrestling world talking this week with his shocking betrayal of the Shield and aligning himself with Triple H and Randy Orton. Rollins is a major player now and it's going to be very interesting to see what happens with him next.

2) Ricochet: Ricochet shockingly won the NJPW Best of the Super Juniors tournament, becoming the first American to win the tournament since Eddie Guerrero. He's now in line for a Jr. Heavyweight Title Match against Kota Ibushi, which should be tremendous.
3) Adam Cole: Adam Cole successfully defended the ROH Championship twice this weekend against ACH and Tommaso Ciampa.
4) Bad News Barrett
5) reDRagon


Mike Hammerlock
1) Seth Rollins
The initial turn was one thing, but then beating Dolph Ziggler and stomping out Big Show on Smackdown cemented Mr. Rollins in the top spot. As much as I think it's a tragic waste to pull the plug on the Shield's face run this soon into it, this gives Rollins a chance to establish himself as a premier singles performer. They don't stick you in a faction with HHH and Randy Orton to have you be average (or forgettable). It also helps out with the WWE's current dearth of credible heel challengers.

2) Ricochet: He's having a very good year. Whether he'll ever make it in the WWE or even TNA is an open question. Ricochet is tiny. Even in a juniors division he's tiny. Doesn't stop him from being excellent in the ring. To call his win at Best of Super Juniors a shock would be putting it mildly. That's a semi-seismic development.
3) Luke Harper and Erick Rowan: They beat the Usos to set up what hopefully is a tag title bout in the near future. Right now these two teams are carrying the WWE tag division. The match they had on Monday night served as a reminder of what it looks like when the WWE gets tag team wrestling right.
4) Adam Cole
5) Alberto Del Rio


Alex Crowder
1) Seth Rollins
This week was mostly uneventful except for the defection of Seth Rollins. Whether you love or hate this move, people are noticing and talking about the architect of the Shield. Seth Rollins betrayed his brethren and joined the reeling authority. Many thought that Seth would be left in the cold with a break up, but Rollins chose his own fate instead.

2) Ricochet: Americans rarely win the best of the super juniors tournament, so Ricochet achieved something great. This man continues to impress week after week and earns new achievements with each week. 2014 is the year of Ricochet.
3) The Wyatt Family (Erick Rowan and Luke Harper): The Wyatt Family was on fire without their leader Bray. They had two victories this week in good matches. Erick Rowan continues to improve while Luke Harper remains amazing.
4) Bully Ray
5) Bo Dallas


Mike Chin
1) Seth Rollins
No doubt about it--Seth Rollins turning on The Shield was the talk of the wrestling world this week, and he followed that up with a very good win over Dolph Ziggler on Smackdown and a key role in beating down Big Show later on the show. I'm among the many who felt Rollins was the least likely Shield member to truly thrive when the group split. I stand by that assessment, but nonetheless feel that putting him with Evolution may well be giving him the best shot he'll have at long-term main event relevancy.

2) Batista: What an odd return it was for The Animal. He starts out a face no one wants to cheer. He becomes a heel everyone worries will dominate. He goes on to take the fall at the WrestleMania main event and the Extreme Rules six-man tag, and be the first man eliminated at Payback, hence putting over Daniel Bryan, Roman Reigns, Seth Rollins, and Dean Ambrose as four of WWE's biggest new stars (not to mention protecting Randy Orton at every turn). Finally, he cuts a very good f-you promo on Triple H. time will tell if Big Dave will be back after he's done promoting his movie, but regardless, on his way out the door, he demonstrated great humility, not to mention better ring work than most anyone expected.
3) Bad News Barrett: I'm cautiously optimistic about the mid-card titles at this point, and Barrett is getting the most consistent shine as reigning Intercontinental Champ, which, this week, included an entertaining win over RVD and Cesaro on Smackdown.
4) Ricochet
5) Bo Dallas


Justin Watry
1) Seth Rollins
No long blabbering needed here. If you read my column (on another website) or follow me on Twitter, you already read my MASSIVE column on Seth Rollins a few days ago. Easy #1 choice here.

2) Batista: Great exit from the company and sets up a nice return in a few months to possibly join The Shield to battle Evolution. Ironic in many ways. Either way, how about we play a game? Look and see how many fans either apologize to Batista for (wrongly) blasting him due to many FALSE backstage rumors or give him ANY kind of credit for three straight pay-per-view losses to the young stars of WWE. Or just keep ignorantly bashing him? Your choice!
3) Cody Rhodes: Sad day in the world of the JBL and Cole show. Tell me a lie...
4) Luke Harper
5) Wade Barrett

---
THE WINNERS~!
Special Mention…Batista - 8 Votes


Fifth Place…Bad News Barrett - 9 Votes


Fourth Place…Erick Rowan - 11 Votes


Third Place…Luke Harper - 12 Votes

Luke Harper defeated the tag team champions once again, and Harper got to show off his promo chops while Bray was away being reborn...



Second Place…Ricochet - 23 Votes

Your 2014 NJPW Best of the Super Juniors Tournament winner!



And 411's Wrestler of the Week is…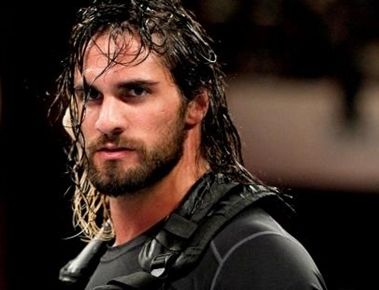 Seth Rollins - 34 Votes

The turn heard around the world…




Year-End Standings~!
And here are the standings after week nine…

AJ Styles - 45pts.

Eric Young - 43pts.

Seth Rollins - 36pts.
Roman Reigns - 36pts.

Dean Ambrose - 24pts.

Kyle O'Reilly - 21pts.
Bad News Barrett - 21pts.

Batista - 16pts.

Bray Wyatt - 15pts.
YAMATO - 15pts

Sheamus - 13pts.

Ricochet - 12pts
Icarus - 12pts.
Paige - 12pts.
Cesaro - 12pts.
Daniel Bryan - 12pts.

Bobby Fish - 12pts.

Adam Cole - 9pts.
Charlotte - 9pts.
Luke Harper - 9pts.
Triple H - 9pts.
Davey Richards - 9pts.
Eddie Edwards - 9pts.

Alicia Fox - 7pts.

Biff Busick - 6pts.
Randy Orton - 6pts.
Erick Rowan - 6pts.
John Cena - 6pts.

Tyson Kidd - 3pts.
Tyler Breeze - 3pts.
Adam Rose - 3pts.
Takao Omori - 3pts

Dasher Hatfield - 2 pts.
Mr. Touchdown - 2 pts.

Kane - 1pt
Brie Bella - 1pt
Uhaa Nation - 1pt
Kota Ibushi - 1pt
Sanada - 1pt

---
Voting began 4.15.14
Year-End Rankings Key:

WWE Contracted Wrestlers are represented in BLUE.

TNA Contracted Wrestlers are represented in GREEN.

ROH Contracted Wrestlers are represented in RED.

US Independent Wrestlers are represented in MAROON.

Japanese Contracted Wrestlers are represented in BLACK.

Mexican Contracted Wrestlers are represented in MAGENTA.

Other International Wrestlers are represented in INDIGO.

---
**PREVIOUS WINNERS**

Year One Winner: Ric Flair (2005-2006)


(Shortened year, starting September 2005)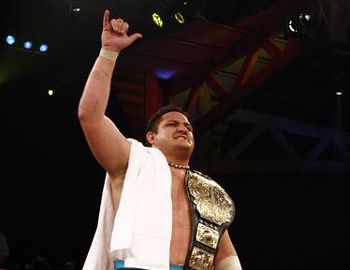 Year Two Winner: Samoa Joe (2006-2007)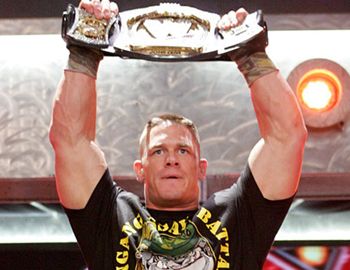 Year Three Winner: John Cena (2007-2008)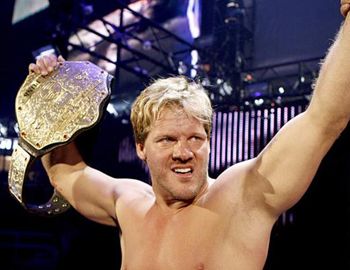 Year Four Winner: Chris Jericho (2008-2009)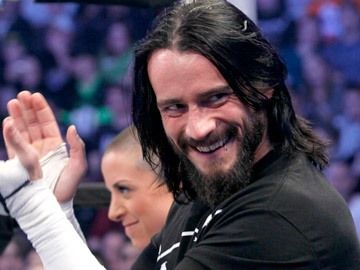 Year Five Winner: CM Punk (2009-2010)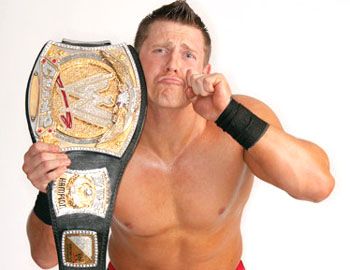 Year Six Winner: The Miz (2010-2011)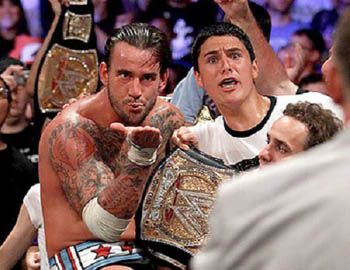 Year Seven Winner: CM Punk (2011-2012)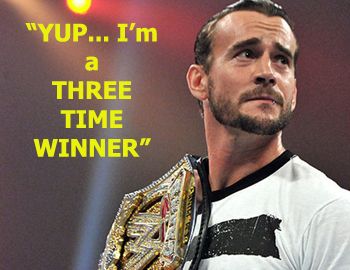 Year Eight Winner: CM Punk (2012-2013)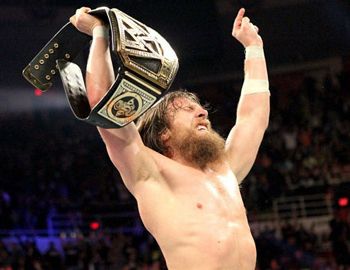 Year Nine Winner: Daniel Bryan (2013-2014)
comments powered by