SPOTLIGHTS
The Magnificent Seven 6.15.14: 7 Things Today's WWE Does Right
Posted by Mike Chin on 06.15.2014

From tweeners to respectable women to part-time stars, 411's Mike Chin counts down the top 7 things WWE is doing right.

Unless you're visiting 411mania for the first time, I'm fairly certain you're well aware that the IWC runs on snark. This is particularly true of folks conversing about WWE. As the largest professional wrestling promotion in the world, the company is an easy and accessible target and, to be fair, there are plenty of times when booking, hiring, and firing decisions seem to have no basis in logic.

Just the same, contemporary WWE does a lot of things right. I'm not just talking about charity work like the promotion's many contributions to Make A Wish, or good will efforts like Tribute to the Troops and the Be a Star campaign. Those efforts are certainly praiseworthy, but in this column I'm aiming to recognize less-often touted, more intrinsic pieces of today's product. So, without further ado, I give you seven things today's WWE does right.




#7. Embracing the Tweener


Since the NWO and DX ran wild at the turn of the century, there's been a blurry line around heels and what to do when one is unmistakably cooler than his face opposition.

I listen to Jim Ross's Ross Report podcast pretty frequently, and he often notes that true heels should be gunning for the fans' distaste, not angling toward being cool bad guys. While I can certainly understand the point, and feel that there are very real applications, just the same, the modern wrestling landscape is all but defined by fans who know wrestling is a show, and who are ready to cheer superstars not for their virtues, but for how well they perform. Thus, the role of the wrestling heel has changed.

Take Brock Lesnar and Cesaro. They are not heels in the tradition of Ric Flair or The Honky Tonk Man who weasel their way out of situations or constantly need to cheat to stay in the match. But they are mean jerks, who just so happen to be bad asses to boot. As such, they've benefited from and furthered the label of "Paul Heyman Guys"—if wrestling were real, of course we wouldn't cheer them. Knowing it's all an act, how can we help but marvel at their talent? Similar stories hold true for Wade Barrett, and Dolph Ziggler before his arguably ill-advised face turn a year ago.

Let the fans cheer who they like—even if it's heel. If the story is handled correctly, it will be even more satisfying when that cool 'tweener heel puts over an even more over face in a five-star match down the road.




#6. Diversifying Characters


While WWE rarely goes whole hog on shades of gray booking, it is refreshing to see the company embrace a diverse array of characters and personalities. There was the era of vocational gimmicks in which I guess a hog farmer and a garbage man represented varied demographics, and we've seen acts like The Headbangers and Billy and Chuck denote more-or-less one note reductions of a subsection of society—young mosh pit dwellers and an ostensibly gay duo, respectively. But in today's WWE, let's consider the case of Adam Rose.

Like many, I first checked out Rose when his unique entrance got rave reviews in NXT. Having just that entrance to go on, I actually assumed he would be a heel. But how cool is that he's not? The vaguely effeminate, artsy, bohemian character is a face—and it's working.

A character like Rose shakes up the traditional WWE face demographic and better yet reaffirms efforts like the Be A Star campaign by showing that a relatively small character who acts in an off-beat fashion is still OK for fans to cheer—not malign as a heel just for how different he is.




#5. Treating Women as More Than Sex Objects


There was a time when sex appeal was more or less a non-factor in mainstream women's wrestling. Then Sunny, Sable, and company came along, and even though The Attitude Era and immediate aftermath are often lauded for good in-ring action in the women's division, the fact remains that an uncomfortably large focus remained on T&A in the form of Bra and Panties Matches, and storylines that saw Vince McMahon gratuitously making out with the new Diva on the block.

While today's women would certainly benefit from longer matches and better developed characters, it's still refreshing that nowadays significantly less focus falls on women's sexuality. Sure, the outfits are often still provocative and Jerry Lawler's commentary can still steer things awry, but on the whole, the PG era has brought along a more family friendly product and one that I don't feel ashamed to be a fan of on account of overt objectification of women or misogyny. I'm calling that a victory (or at least a big step in the right direction).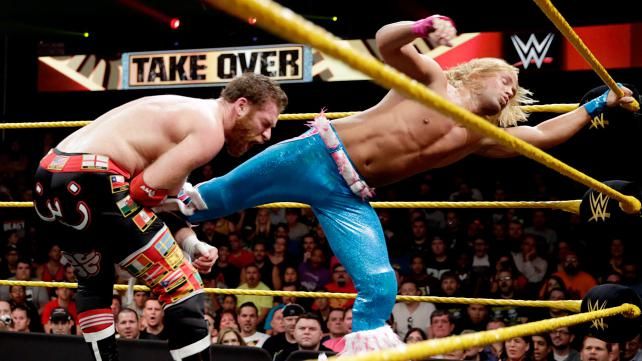 #4. NXT


A cycle has taken shape. I watched NXT Arrival and asked myself why I hadn't been watching NXT leading up to that point. Then I watched NXT Takeover and couldn't believe that I hadn't watched NXT in the interim.

My schedule being what it is, I'm not sure I'll get in the habit of watching NXT every week anytime soon, but I hope WWE keeps producing NXT specials, because I'll make the time to watch them.

Traditionalists lament the end of the territory days when young talents could develop their chops by traveling the world and cultivating the best of any number of different styles. I tend to agree that, as casualties of WWE's domination of the wrestling landscape go, the territories one of the more costly losses. But in a world in which you can't turn back the clock, WWE may have done the smartest thing it could in building a meaningful place for young talents to ply their trade and learn "the right way" to grow into WWE stars. For all the flack WWE gets for the era of producing cookie cutter voids of personality, NXT is bearing fruit: The Shield, Bray Wyatt, and Paige; Adam Rose, Rusev, and Bo Dallas on their way to making names for themselves; Adrian Neville and Sami Zayn waiting in the wings. On top of all of that, diehard fans with time to kill have the NXT product itself—arguably a more consistent TV product than Raw itself.




#3. Embracing Part-Timers


OK, so everyone wants to complain about how part-time big names take away opportunities from the Dolph Zigglers and Damien Sandows of the world. I won't deny that that's an issue. Just the same, are you telling me you don't mark out—at least a little bit—each time Chris Jericho makes a return? That Brock Lesnar main eventing a PPV doesn't make you a little more interested in the show? That you were completely ambivalent to The Undertaker's streak?

The fact is that part-time performers bring more eyes to the WWE product. They make many loyal fans more excited for shows, and fair-weather folks flock back to the fold. Moreover, in not being able to see guys like Lesnar and The Rock on a regular basis, they've developed a special aura around them, actually strengthening their brand within the WWE Universe. On top of all of that, if ten years from now, I'm able to watch an able-bodied Y2J still perform at the highest level, I won't be complaining about his choice to come and go at this current stage of his career.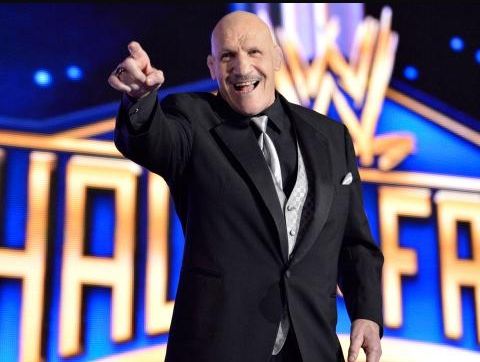 #2. Celebrating History


There was an extended period for which WWE all but denied its history—reinventing characters each time they returned to the company and utterly ignoring performers' pasts with other companies. No, today's WWE doesn't typically celebrate ROH or New Japan pedigrees in any explicit way, but in acquiring more and more video libraries, the company has grown increasingly open to acknowledging history in DVD documentaries, Hall of Fame inductions, and books. On top of all of that, The WWE Network has offered a natural home and repository for so much wrestling history, offering fans unprecedented access the annals of not just WWE, but professional wrestling history on a grander scale. It's a good time to be a nostalgic wrestling fan, and WWE is a big part of enabling that way of life.




#1. Listening to the Fans


Giving the fans what they want isn't necessarily a revolutionary act on the part of modern-day WWE—indeed any wrestling promotion to enjoy any meaningful success has given its fans what they wanted to some degree. But with an (over-)active social media presence, a vocal fan base, and a deep roster, I'd argue that now more than ever WWE has the opportunity to interact with and feed upon the interests of its fans—not changing directions with every whim of the people, but allowing public opinion to season the wisdom of Vince McMahon and the new thinking of Triple H so that the company can ultimately deliver a product for the people. Those who question WWE's willingness to listen need look no further than the closing scene of Wrestlemania 30 that saw Daniel Bryan screaming yes, pointing two championship belts in the air as confetti rained.

Moreover, WWE proved itself to be in touch with its fans in the roll out of the WWE Network. The on-demand library and inclusion of PPVs and specials, not to mention the fledgling original content have clicked on just about every level, and WWE delivered all of this to the people at a sensible price. Contrast all this to an era when WWE tried to use faces like Lex Luger and Diesel to replace Bret Hart as the face of the company, and a time when attempts at making big shows more accessible included introducing $20 per two-hour In Your House PPVs. Modern day WWE gets it far better than it, or most any other major wrestling promotion has in the past.

What do you think that WWE gets right? Or why am I wrong? Let us know in the comments section. See you in seven.

Read stories and miscellaneous criticism from Mike Chin at his website and his thoughts on a cappella music at The A Cappella Blog. Follow him on Twitter @miketchin.

comments powered by