SPOTLIGHTS
Smart Marks 6.14.14: Putting Out the Fire
Posted by Dino Zee on 06.14.2014

This week we'll talk about the Long Game, Spoiling Your Own Program, and Our Favorite Turns! It's Smart Marks!

Hello again. I'm Dino, it's the end of the week, so you must be here for Smart Marks, the place where you can count on an author who doesn't think he's better than everyone, takes that shouldn't be considered law, and fair coverage of WWE, TNA, and even CMLL!

Last week I broke away from the three quick takes format and broke down Seth Rollins' turning on the Shield. Many (myself included) were not so excited about the fact that the turn happened. I, however, was willing to accept it just because of how well the actual turn was executed. Still, the fact that there wasn't so much sense involved (Why join the guys you just beat? Why fight them at all if that's the grand plan?) definitely irked many of us. I try not to get too wrapped up in having logic in my wrestling, because, well, it's wrestling. The Undertaker isn't logical. Kane isn't logical. Yes, there's a difference between normal logic and wrestling logic, but my reaching point is that when things don't make total sense, just remember that you're watching the same type of programming that once saw the Big Show fall off a roof and then wrestle for the title later on in the evening without even a scratch on his body. With that in mind, I have no problem with Seth Rollins deciding out of nowhere to turn on his friends and join up with some new jerks.




This week saw John Cena team up with Dean Ambrose and Roman Reigns to take on the Wyatts, Los Indeseables continue to wreak havoc in CMLL, and TNA give its final push heading into Slammiversary, amongst other items! So let's hit the Marks for the week!





The Reluctant Dragon



Gonna be honest with you, this week I'm going to be a little bit of a wet blanket. Now, I try to stay away from crybaby columns, but sometimes you just aren't given much to work with. This is one of those weeks for me. Now, I'll be griping about both WWE AND TNA, so at least no one can accuse me of picking sides.

The last mark, I promise, will be something a little less butthurt.

This Monday saw the culmination of nearly a year of WWE action, as Daniel Bryan was stripped of the WWE World Heavyweight Championship due to inactivity caused by his neck surgery. Yay.

There is no secret that I'm a gigantic Daniel Bryan fan, and that I've jocked him pretty heavily right here in this column. I think he's dope, I think he's fresh, I think he's the best part of Monday Night Raw every single week. And while I understand why the company made the decision it made, there's plenty of this that just doesn't sit right with me as a fan.

First off is how we got to this point since he first had the surgery. Daniel Bryan has been made to look as weak, and as assholish as possible. The guy who ran through Kane and Randy Orton last year at this time was now getting manhandled by Kane at every turn. After his surgery, he refused to give up the title, appearing selfish to many fans, especially when he allowed his wife to lose her job instead of forfeiting the belt. Then they bring out John Cena to plead his case to Stephanie- because, you know, John Cena's super popular with the entire crowd, so this won't immediately make people angry. I'm no Cena hater, but that was just poor planning, from my perspective. It also made Bryan look like a little wuss who needs someone else to speak for him.

Nevermind the fact that we had to listen to Stephanie McMahon remind us that she "told us all along" that he wasn't cut out to be the champ, and now he had gone and proved it. If there's anything that we love as wrestling fans, it's when the heel is totally right about everything they said, right?

What irks me the most, however, is what could have been. Perhaps if, instead of falling in love with the "long game," WWE should have just struck while the iron was hot. Daniel Bryan could have enjoyed a fun title reign from SummerSlam to WrestleMania and we would have all loved it. Instead, we got dragged through 7 months of nonsense to finally get the payoff at WrestleMania. And yeah, I was absolutely happy that we finally got the payoff. However, seeing him then inserted into a feud with Kane (basically a death knell for anyone holding a belt), I got worried. Sure, we can talk about weddings and the unfortunate passing of his Father, but the fact is, the planned feud for Bryan after beating Triple H, Randy Orton, and Batista in one night was to fight the remasked Demonkane. *slow clap*.

Instead of giving the fans what they want, WWE decided to tell us that we needed to just wait a little longer, and "see where it goes." Look, I believed from SummerSlam till WrestleMania that the end game was always going to be "Daniel Bryan wins World Title." However, that doesn't mean that I am a fan of "see where it goes," and this is a good reason why. Triple H did an interview a while back where he said something to the effect of "You can have the best plan in the world, but if you don't have the parts to make it happen, you're screwed." So yeah, they had this great plan of Daniel Bryan overcoming all the crap to make it to the top, but by then, the pieces were no longer there to make it happen. He had no top level feud, and his body went out on him. No, it's not WWE's fault that he's hurt. Yes, it is their fault that an easy reign for a guy that the fans were crazy for was held off just so we could get the "We know better than you" treatment. And now it's all for naught, and Bryan's actual title reign was as underwhelming as it gets. I mean, I guess Dolph Ziggler's still jealous, but he'd be the only one.

I really do worry about Bryan's momentum when he returns. Will more people see him as weak and turn on him as well? Can he return to the top? Or is he another Chris Benoit who gets one "all right guys, here you go" World Championship run before returning to high midcard / low main eventer status as needed?
Talk about dropping the ball, all for a long game that had no real goals besides pissing off the fans for a few months.

What do you guys think of Bryan being stripped of the title? Of being forced to wait so long for something so underwhelming? You know what to do by now, right? Hit the comments!





Next Month, On Impact!



Meanwhile, in Florida…

As usual, my gripe with TNA this week has nothing to do with their wrestlers, or the matches that they are wrestling. It doesn't even have anything to do with promos, or Dixie Carter. In fact, let me just say, before I go off a bit here, that I've liked a lot of what TNA has been doing lately. Last week's Impact, I felt, was a bit of a drag, but last night's picked up the pace and was a much more enjoyable show. Besides, you got the hidden highlight of MVP telling Kenny King "Don't 'come on' me, man" with a straight face. Sometimes it really is the little things.

I've enjoyed Eric Young's reign as champ, and MVP's run as the evil jerk trying to take the belt away from "the easy guy." Lashley's looked good, and Kenny King continues to improve as well.

You know what I haven't enjoyed, however? I really haven't enjoyed TNA's ongoing mission of presenting itself as a Television Show with Wrestling, as opposed to being a Wrestling Show on Television. If you've read this column before, you know that one of my pet peeves with TNA is how the presentation. Hidden cameramen are usually what I call out first and foremost, and with good reason. I also hate how we cut from one shocking moment IMMEDIATELY after it happens so we can see a really badly executed promo from Brittany backstage. Or the horrible skits we're subjected to week in and week out. Regardless, I hate it when TNA forgets it's a wrestling show.

Which is why, when Impact has ended these last few weeks, I grow livid. These "Next week on Impact" clips are really dumb. I won't bust out with "the dumbest crap I've ever seen" type hyperbole, but rest assured that they're ridiculous. So we're not even trying to keep up the façade that it's a "live" show anymore?
I know that the less uptight fans may point out that they don't totally spoil everything, but I really feel like they do. They show us what's coming, they show us what's in the match, and you can usually figure out the outcomes from the clips as well. Last night I had to stop the DVR as the "Next week…" started up, as it was playing Bully Ray issuing another challenge to EC3. Can't I at least get to Slammiversary and see what happens? Nah, let's just let the whole audience know that both guys will be okay, and will be at Impact. Even if one of those guys isn't *actually* there, the fact that a challenge will be laid down shows that Slammiversary offers no closure to the feud. After a Texas Death Match.

I also realize that some may point out that I can- like I did last night- just stop watching once the teasers for next week start to play. That's all well and good, but it also ignores the point that TNA is making a really dumb move with these. Why have them in the first place? Do they think they're going to draw more eyeballs by telling us what happens? Seriously, I cannot stress how much I dislike this enough. It's just so, so dumb. You're not a television drama! You're a pseudo-sporting event! Don't ruin your own show by telling us what's gonna happen in 7 days.

As always, what do YOU guys think? Another overreaction from this guy, or can you admit to them bothering you as well? Do you LIKE the teasers? Tell me where you stand down below in the comments!





Turning Point



To close it out this week, I'm taking a cue from reader Going DZ, who suggested last week that I cover my favorite turns (be them heel or not) after I spoke about the Seth Rollins turn so favorably. I like that as a way to get back on track with keeping the third Mark of each week dedicated to our "favorites", so here we go.

I have to admit, I feel a little silly saying this, but there's no competition when it comes to my all-time favorite turn. And it's funny, because it wasn't the single most important moment in history or anything like that. And the person that turned has ended up as much more of a punchline than anything else. Still, there is no doubt in my mind what the best turn ever was.

When Dusty and Dustin Rhodes teamed up at the 1991 Royal Rumble to take on Ted DiBiase and Virgil, the cracks had already shown for the Million Dollar Man and his bodyguard. Since arriving on the scene, there were large groups of fans just waiting to see Virgil turn on DiBiase. Years passed, and it just never happened. On this night, however things changed. I sadly couldn't find any proper video of this, but really, if you have WWE Network Access and have never seen this turn, I IMPLORE you to look this up as soon as possible. After losing to the father and son Rhodes team, DiBiase grabbed a mic, and commanded Virgil to bring the Million Dollar Belt into the ring and put it around his waist. Virgil took his time, but eventually went and got the belt and entered the ring. "Put it around my waist" he was again ordered. Instead, Virgil dropped the belt on the ground. While DiBiase reminded him of his poor family and how he needed DiBiase's money, Virgil dropped to one knee, looking defeated. DiBiase started to gloat, telling everyone that he was the Million Dollar Ma- BOOM! In an instant, Virgil leveled DiBiase with the Million Dollar Belt, dropping him where he stood. The place went BALLISTIC as Virgil stood triumphantly over his former boss. I'm telling you, I've long had an absolutely irrational love of Virgil, and it all started with this turn. It was magical then, it's magical now, and I love Virgil to this day because of it. There's been turns with bigger players, for sure, but for me, nothing touches this. Virgil overcame that night!

Another turn I enjoyed greatly was when the Undertaker first turned face against Jake Roberts. After helping Roberts attack Randy Savage and Elizabeth following their wedding at SummerSlam 1991, the two remained somewhat united. Entering into 1992, the Roberts/Savage feud was still raging on, when Roberts hid behind a curtain following a Randy Savage match. Chair in hand, he planned to wallop Miss Elizabeth with it when she walked through. He wound back, and- The Undertaker was behind him, grabbing the chair, stopping the assault from taking place. That was literally it, but it was just SO weird to see Taker act human after a full year of being a zombie. He became a face from that point on, and defeated Roberts at WrestleMania 8 to send him packing to WCW. Not nearly the history or the emotion of the Virgil turn, but it was so out of nowhere that I loved it as a kid.

Then there's WrestleMania 13, and the "double turn" of Steve Austin and Bret Hart. I've gone on record as stating this is the greatest match in WWF/E history, and it's absolutely my all-time favorite. Thus, it should be no surprise that I actually like the turns, too. I think they're probably a bit overstated by the fans, but there's no denying that the culture changed in the WWF following this match. They both wrestled a brutal, physical match, but it was Hart refusing to let of the Sharpshooter after Austin had refused to give up that showed us their new colors- Austin was the "toughest S.O.B." and Bret was now a "bitter" wrestler that couldn't keep up with the times. Watching Hart go into the match tagging fans and leaving by screaming at everyone who'd listen was a really fun sight.

Lastly, I'm going with Hulk Hogan joining the New World Order. I watched Bash at the Beach 1996 on Scramblevision, and I remember, after the show was off the air, just staring at my screen, wondering if I had misinterpreted what had gone down. No way Hulk was actually a bad guy, right? Even the next night on Nitro, I was still in disbelief, figuring that he'd turn back to his red and yellow ways "any minute now." That minute took 3 years to come, and Hogan breathed new life into his career by running around as Hollywood. The legdrop to Savage, the amazing promo he cut afterwards… it was an amazing, amazing heel turn.

Those are my quick picks, but what about you guys? What were YOUR favorite turns, be them heel or face? Hit me up in the comments and share!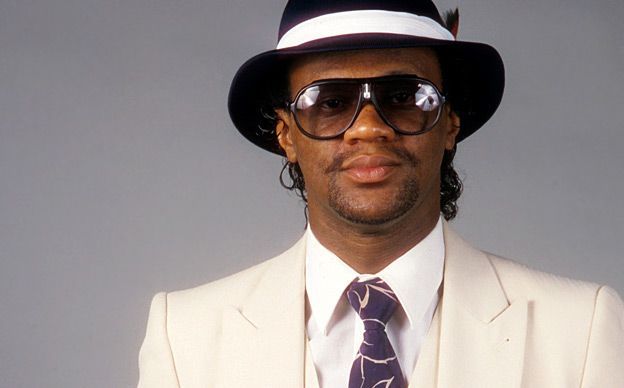 PUT SLICK IN THE HALL OF FAME!!



And with that, I think I'm done for the week. Probably a little gripe heavy, but like I said, sometimes it's just one of those weeks. Regardless of what happens with Daniel Bryan, or how long TNA continues to spoil its upcoming shows, there's no denying that I love wrestling, and I'll be watching it each and every week.
Until next week, have a great weekend, and remember to enjoy your WWE, your TNA, your Lucha, your Puro, and your Indies.






It's All Wrestling. It's All Stupid. We All Love It.
comments powered by