SPOTLIGHTS
Wrestling's 4Rs 6.16.14: WWE Smackdown & TNA Impact Reviewed
Posted by Daniel Clark on 06.16.2014

Bray Wyatt battled Dean Ambrose for a spot in the Money in the Bank match, Bobby Lashley scored a win over TNA Champion Eric Young and more! Wrestling's 4Rs breaks down the Right, the wRong and the Ridiculous of WWE Smackdown & TNA Impact.


How the 4Rs of wRestling Work!
Here is a quick explanation of the 4R's. The column will run TWO times a week. We will group our feelings on the shows in various categories: The Right, the wRong and the Ridiculous. The Right is stuff that worked very well: a great promo, a great match and so on. PuRgatoRy is a section between the right and wrong. It shows equal traits from both sides that cannot be ignored and needs discussed. It is not a bad place per say, as things can get remedied or go the wrong way the very next week. The wRong is what it sounds like: bad matches, bad or boring promos and so on. The Ridiculous is stuff that had no right on TV: Stupid angles and so on. And there is always a possibility of a 5th R, which is as bad as they come. This column is supposed to be analytical, and at the right time very critical of the shows, it was the whole reason it was created. This is not a "mark" column, nor a "smark" column, our goal is to analyze the show from many different fronts, reward the good and call out the bad. We will not apologize for our opinions, they are as they are, whether positive or negative.
---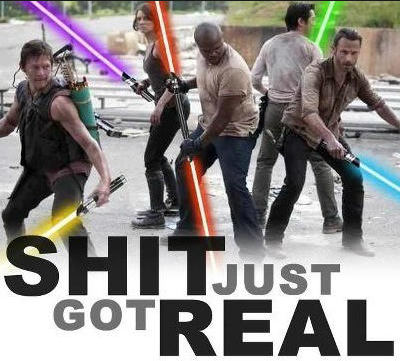 By: Jericho Ricardi
IMPACT 6.12.14:
QUICK MATCH RESULTS:
Bobby Lashley def. Eric Young via Dominator at 5:12 (non-title)

Knux def. Robbie E via Sky High at 3:10

Eric Young def. Kenny King via piledriver at 5:11

Gail Kim def. Brittany and Madison Rayne via Eat Defeat on Brittany at 10:10

Eric Young def. MVP via DQ at 9:22

THE RIGHT:
MVP's Tubbs Outfit: That was quite a Miami Vice outfit he had going on there. And he's from Miami... COINCIDENCE? ...Probably.

Girls wearing jean shorts in the audience: Speaking of outfits. This is nothing new, but whenever we get this it adds at least a point to the show's overall score while also making a case for why TNA's guardrails are actually far superior to WWE's barricades.

The opening video: This was well-done on all levels, bringing new people up to speed quickly while getting returning viewers right back into the show. Every show should open this way, with something attention-grabbing to pull people right in.

Willow's backstage promo: Good stuff here. A lot of people might criticize this as silliness, but it's definitely unique.

Willow's frontstage promo: This was even better, with Hardy riling up the crowd and getting them onboard with the Willow character more than we've seen thusfar. His introduction of Abyss sent shockwaves through Magnus and Bram, and managed to make their tag match at the PPV interesting within one segment.

Knockouts having a freaky three-way: This was the match of the show. It wasn't great, but it was good enough to be an entertaining showcase that reminded me of how TNA usually has the best women's division in mainstream wrestling. It was a tad overbooked, but the overall story (TBP want Brittany to win so Angelina Love has the easiest possible opponent at the PPV) was sound. Still, Gail Kim Vs. Angelina Love is an odd choice for the PPV given that Madison Rayne is the logical challenger.

The ending of the show: Good stuff, with MVP standing tall right before their PPV match and EY naming their match stipulation as a steel cage match. Here's hoping we'll see another top-of-the-cage elbow drop from EY like the one from Lockdown '13. It's too bad the main event had to be changed after this Impact was taped, because for two guys who were barely on my radar a year ago the EY/MVP feud has been very well-done on all levels and I wanted to see that match.


puRgatoRy:
Brittany: Continues to be in a weird holding pattern where she isn't really doing anything, despite being on the verge of a huge storyline a couple weeks ago. It isn't all bad, though. Special mention needs to be made of that cute thing she does where she walks backwards and forwards like a jittery cat.

The Struggalos Get Bromantic: The jury is still out on The Menagerie. Their music was lower and less annoying than it was the last time the Menagerie had a match, while the group itself is growing on me (and the crowd). Still, the lack of any kind of real lengthy match here puts it in purgatory. I'd like to see this group take part in some sort of real match, perhaps an impromptu five-on-five where they save The Wolves from MVP's gang and some other heels. Either make them a serious contribution to the match quality of the show or get rid of them, because these comedy sketches are going on too long. On the flipside, Rebel is personified sex.

The return of Tessmacher: Did anyone see the hilarious guy in the front row with the life-sized Tessmacher banner trying to get her attention? In any case, this was a fun segment, as EC3 and Spud played "good cop, bad cop" trying to get her to admit to Bully Ray's crimes against humanity. It lands in purgatory because it could have been better, though. Felt like they didn't tap much of the potential this had at all, especially in terms of EC3 and Spud's characters.

Dixie Carter still exists: I said she was the Dr. Wily of TNA (while MVP is the Sigma of TNA) but she can't even pilot another wrestler to battle the heroes with. I wish she'd go away. At least her only appearance in this show was via Twitter, something else that I wish would go away.


THE wRong:
Eric Young losing a non-title match three days before a PPV: Champions losing non-title matches is a great way to make those champions look weak and their touted reign-lengths pointless. TNA is a lot better about this than WWE, where champions lose non-title matches on a regular basis while Michael Cole howls about how "Bo Dallas just pinned the Intercontinental Champion!" like that's still some kind of a big deal. Poor, poor Wade Barrett. In any case, TNA might be better about not doing this, but having the world champion lose a match right before a PPV title defense against a different opponent is like 10x Intercontinental Champion Getting Pinneds. EY has otherwise been tremendously well-booked the past few months, but it's just not a good look for EY to lose the first match of a gauntlet. The fact that EY then went on to defeat Kenny King despite being very injured from the Lashley fight compounded the wrongness of this, and made King look bad.


THE RIDICULOUS:

NOTHING



The 411:


This was the hard sell for the PPV on Sunday, and to that end they did a good job. It was also the last Impact Zone show for the foreseeable future, and – possibly as a result – the crowd was actually alive for once. Things seem to be looking up for the company from here on out, but we'll see how Slammiversary goes (I'm writing this before the PPV).

Overall, this was a fun show. I don't know if I'd call it necessarily good or great or anything to that effect, but it was fun. And that's what counts, right? That said, no X-Division presence, yet again no standout matches, no Wolves... right now TNA is borderline abysmal in the wrestling department, especially compared to WWE, and it's amazing considering they used to blow WWE away in average match quality. Now it's flipped in the other direction. Perhaps TNA might want to consider a second two-hour show every week so that the entire roster can be utilized more consistently. Even make the second show more of a wrestling-centric show for guys like Aries, the X-Division, the Wolves, and so forth to put on clinics. Meanwhile Impact can be the more storyline-centric main show. Sorta a RAW/SD circa 2002 dynamic. It can't hurt, especially if they're serious about moving in a new direction as a company from here on out.

...where was Bobby Roode? His continued absence is just weird.

Cheap plug time, check out my musings on video games and media at Coronajumper.com.

Show Rating: 7.5

As a reminder, I will be going by the 411 scale…

0 - 0.9: Torture
1 - 1.9: Extremely Horrendous
2 - 2.9: Very Bad
3 - 3.9: Bad
4 - 4.9: Poor
5 - 5.9: Not So Good
6 - 6.9: Average
7 - 7.9: Good
8 - 8.9:Very Good
9 - 9.9: Amazing
10: Virtually Perfect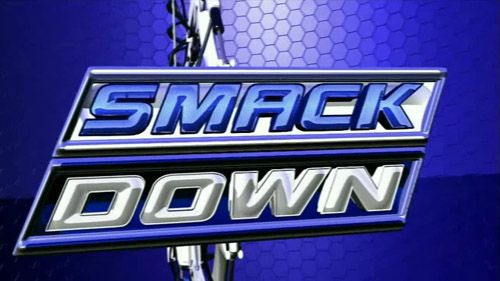 By Daniel Clark
Smackdown 6.13.14
QUICK MATCH RESULTS:
Erick Rowan def. Jey Uso at 1.34 by pinfall

Roman Reigns def. Bad News Barrett at 8.08 by Disqualification

Bo Dallas def. R Truth at 2.41 by pinfall

Cesaro def. Sheamus at 11.03 by pinfall

Adam Rose def. Fandango at 1.46 by pinfall

Big E def. Jack Swagger at 2.54 by pinfall

Alicia Fox def. Aksana at 2.28 by pinfall

Bray Wyatt def. Dean Ambrose at 10.10 by pinfall.


THE RIGHT:
Shield/HHH promo: Decent promo from the Shield to start with as they actually look as if they are upset with the way that they were betrayed by Seth Rollins and want to get revenge on him what he did. Roman Reigns slightly sudden disdain for Randy Orton does feel a little bit forced but I suppose does make sense and it is allowing Reigns to improve on his promo work before eventually setting him up for his eventual singles run. But what really made this promo work so well was what HHH did when he came on the titantron with him acting like he is giving a chance to the Shield but in reality is screwing them over, with just one spot being left for the MITB match and only one of them being able to enter (although arguably making them fight each to test their Brotherhood might have been more effective). The coin toss as well was wonderful, with HHH just tossing the coin and then almost instantly and without looking deciding that Ambrose had won, as if it was fixed all along so that Reigns would not get into the match. Excellent start to the show.

Bo Dallas vs. R Truth: This whole segment was glorious and so perfect in encapsulating what Bo Dallas is all about. From him dancing along terribly to R-Truth music when he was wrapping on the way to the ring, to his attempts to be hip and cool when shaking hands before the match, to the ridiculous smile that he had on his face when he hit the bo-dogg and was covering Truth to get the win; every bit of was so over-the-top it was fabulous and is doing a lot to help Bo get over with the crowd who do so far seem to be into the act. He keeps getting wins and so far these little matches are allowing him to steadily be built up. Being compared to Vince Lombardi by the commentary team is also perfect for the gimmick as well as it is this kind of over-the-top stuff that has helped him believe his own hype almost.

Cesaro vs. Sheamus: Excellent match and an excellent segment overall. Paul Heyman's promo at the start of it took a little bit of time to get going but eventually got around to the point that he was making that Cesaro is to be treating this match not as a wrestling contest but as a fight, and that he was not impressed with Sheamus using a small package to win a match, and of course, this led into the story of the contest. The match between was exceptional and showed what can happen if wrestlers are given the time, with this lasting over 11 minutes of TV time plus an advert break as well. It had the time to tell the story that it wanted, with Cesaro following the pre-match instructions and treating this as a fight and Sheamus in response being worn down but wanting a fight as well. Cesaro was vicious and very aggressive in his offence as well. The ending of the match was perfect for the story they were telling and Heyman came into play here causing a slight distraction as Sheamus was setting up for the Brogue Kick, and this allowed Cesaro to steal the win with a small package of his own and just for good measure, he grabbed the tights as well. Great ending to the match as it showed that for all the bravado and willingness to fight that Cesaro has, he is still more interested in getting the win and the lying and deception that he showed is exactly what you would expect from a Heyman guy. Sets up nicely a rubber match between the two of them as well at some stage, probably a no DQ match, and that if given this kind of time, could be a tremendous ending to this mini feud that they have had.

Fandango vs. Adam Rose: I was all set to write about how pointless this all was, but the ending actually turned this into something quite good and a nice way to advance a few things. Adam Rose gets another win and continues to build his momentum and while Fandango continually losing doesn't do a lot for him, he is at least on TV most weeks and could easily be pushed again if needed. What seemed slightly odd was that this was pre-faced with a video package recapping the Summer Rae/Layla feud and yet the match ended without any appearance from Summer Rae. However, with her dressing up as the chicken in the Exotic Express, it allowed her to get in a sneak attack on Layla after the match and continue the feud. Using the Express as the dress-up characters that appear in it is a great way of setting up this kind of thing and I would sort of expect it to happen a bit more often. Summer Rae against Layla has actually had more build to it that some other feuds get and probably is on for the MITB PPV.

Bray Wyatt vs. Dean Ambrose: Bray's pre-match promo set this up nicely by crystallizing his reasons for why he wanted to be the champion and what the belt means to him, before saying that if Dean Ambrose gets in his way, he will be burnt. And then the match itself really was superb, with Ambrose putting together an excellent performance as the face in this match with his selling of the shoulder injury being spot on. The ending as well, with Seth Rollins causing a distraction, worked in the context on this match and this feud, as although winning the title for Ambrose would be important, from what he know about him, getting his revenge on Rollins would be for him considered more important and that would be his first priority, and that indeed cost him the match. Ambrose/Rollins for MITB seems to be lock and will be an important test for the pair of them as to whether they can deliver a singles match on PPV and so far with Rollins not being touched by the Shield, the anticipation for that is building.


puRgatoRy:
Roman Reigns vs. Bad News Barrett: These two did put on a pretty decent hard hitting match and Reigns looked to be on course for a really good showing in the ring here and certainly came out from this match looking strong. He was on course to beat the Intercontinental champion until 3MB came and cause the DQ and then destroyed them pretty effectively afterwards, with a spear to Heath Slater being particularly brutal and impressive. But there a couple of minor issues. Firstly, BNB as champion should not be losing many matches, even if they are against guys who are in the main event, and after putting effort into making the belt important, that seems to be being lost quickly. And secondly, Drew Macintyre and Jinder Mahal were involved in this segment having been fired from the company before this was broadcast, which doesn't look as if there was much planning that went into this.


THE wRong:
Jey Uso vs. Erick Rowan: The match, so to speak, was absolutely fine and they packed a lot into 90 seconds. But when you are trying to build up this feud and you know that both men can produce and have been producing excellent matches, why limit them to such a short period of time as a match that is this quickly helps neither of them really when it eventually comes to a tag title match. Jey Uso looks weak because he got beaten so quickly and Rowan's win will look like a fluke when he hasn't beaten him to win the titles after a couple of minutes of that match. No need for this to have such a short amount of time – what is the value of this being so short?

Alicia Fox vs. Aksana: The only notes for this match that I wrote down were "not good at all", which pretty much sums up the match really. I don't really understand the fascination that the creative team seem to currently have with Alicia and this gimmick that she has. It was entertaining the first time, but now, it is just boring and not something that anyone really seems to want to watch, and also, not doing anything that will help her in any way. With better talents such as Paige, Emma, Summer Rae etc barely being featured, it seems bizarre that so much time in being invested in this, when it really isn't going anywhere.


THE RIDICULOUS:
Big E vs. Jack Swagger: Big E has already had a match with Rusev and lost it. Rusev and Lana are doing a pro-Russia, anti-USA gimmick at the moment. Jack Swagger and Zeb Coulter are known as the Real Americans. Now, booking 101 would suggest that the man who claims to be a real American will stand up for his country and step up and take on Rusev – after all – the feud essentially writes itself. Instead, Swagger is made to look like a complete idiot and non-entity as not only did he lose the match inside three minutes, he would have lost the match much quicker and easier had Lana not caused the distraction. So at the end of this we have Big E getting a win to set up a rematch against Rusev that doesn't need to happen, and Swagger, the natural next step for Rusev to face due to his gimmick, getting beaten easily and being made to look like a fool. If you want Big E to face Rusev again then there are many better ways of doing it. Rusev has already beaten Big E, why does he need and want to face him again?



The 411:


In recent weeks, I have had two main criticisms of Smackdown. The first is that it is essentially a complete filler show with nothing if any consequence happening at all. The second has been that none of the matches have been given any time or have not been quite good enough. Both of those criticisms were not present for this episode.

Both of the main matches/segments on this show got time to deliver what they were aiming for, and actually did something that advanced the feud and meant something. The initial promo with the Shield just did the job of further outlining their issues with Seth Rollins and what he did, before the match between Dean Ambrose and Bray Wyatt actually had something riding on it, that being qualification for the MITB match at the PPV. And the match itself that they had really strong as well, with Ambrose really taking his chance to shine and putting in a great face performance and the ending with Rollins costing him the match allows that feud to move to the next level as well.

The Sheamus/Cesaro match was also great, told a story, and advanced their storyline so that the next match that they have means something. The story was about Cesaro actually wanting to fight Sheamus and hurt him which was told really well, but the ending, with Cesaro stealing the match with the small package was nice as well, as it played back to the initial promo about Heyman despising Sheamus because he used it to win their earlier match. Was a nice ending to this and allows a third and final decisive match to take between them with a story, which is more than just guy wants the title. The match that they had was excellent as well as probably a top five match for Smackdown this year.

Even some of the smaller segments on this show meant something. Bo Dallas's win on its own doesn't mean much, but the ridiculous nature of his actions during and before the match will surely help get him over. And using Adam Rose and the Exotic Express as a way of not only building him up with another win, but using that to help further the Summer Rae/Layla feud as well really worked and it is getting enough build to genuinely not stand out if it is on a PPV. Roman Reigns also had a good showing in his match with Bad News Barrett and he is progressing in the ring and is getting to the level whereby he will be able to survive on his own when he breaks out from the Shield.

There were still some flaws: Jey Uso and Erick Rowan having a 90 second match that helps neither of them, and Rusev/Big E's feud continuing at the expense of Jack Swagger, the natural next challenged for him, but these were minor and not really problematic at all. Definitely the best episode of Smackdown in a while, principally because it actually contained segments that meant something and matches that were given time.

Show Rating: 8.2

As a reminder, I will be going by the 411 scale…

0 - 0.9: Torture
1 - 1.9: Extremely Horrendous
2 - 2.9: Very Bad
3 - 3.9: Bad
4 - 4.9: Poor
5 - 5.9: Not So Good
6 - 6.9: Average
7 - 7.9: Good
8 - 8.9:Very Good
9 - 9.9: Amazing
10: Virtually Perfect

Have you checked out the Csonka Podcasting Network? If you haven't, you should We run anywhere from 15-20 shows a month, discussing pro wrestling, the world of MMA, the NBA, general sports, popular TV series of the past, bad movies, battle rap, interviews, MMA & Wrestling conference calls and more! Around 10 different personalities take part in the various shows, which all have a different feel; so you'll likely find something you like. All of the broadcasts are free, so go ahead and give a show a try and share the link with your friends on the Twitter Machine and other social media outlets! Running since May of 2011, there are currently over 500 shows in the archive for you to listen to.






The 896th edition is over…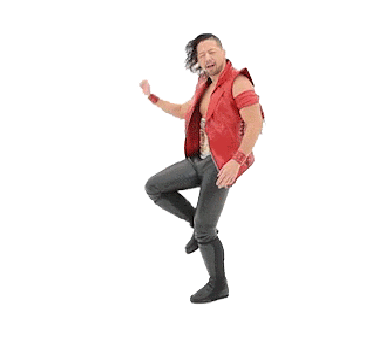 http://www.twitter.com/411wrestling
http://www.twitter.com/411moviestv
http://www.twitter.com/411music
http://www.twitter.com/411games
http://www.twitter.com/411mma
comments powered by