SPOTLIGHTS
The Wrestling News Experience: 06.16.14
Posted by Stephen Randle on 06.16.2014

In this Experience, we've got a preview for tonight's Raw, an extensive look at WWE's recent round of releases, and rumours about Randy Savage in the WWE Hall of Fame!

Monday June 16th, 2014

From 411Mania's Canadian offices in Waterloo, Ontario, Canada, this is The Wrestling News Experience, with Stephen Randle!



For Hands Of Gold Are Always Cold...

Good morning everyone who survived another Friday the Thirteenth, and welcome to the Experience. I am Stephen Randle, and a good morning to all those axe murderers for whom Friday the Thirteenth is their time to shine. To them I say, may drunken teenagers never stop visiting haunted locations and having casual sex, despite all the evidence of how much of a bad idea that is.

Also, a Happy Father's Day to all the fathers out there, which for the first time included me. And hey, the Jays won, the finale for Game of Thrones was as good as expected (and hilariously appropriate to the day), and my son got me...well, nothing, but he's only four months old. Still, best first Father's Day ever.

Oh, and I hope everyone enjoyed the free preview of the new 411Mania, which was live for a few hours last week and which I can give you absolutely no details about or Larry will have me killed. It'll be back, though. At some point. Maybe today!

Moving on.




Last week, WWE finally did what they should have done weeks ago, as Daniel Bryan was forced to vacate the WWE World Heavyweight Championship, after neck surgery made it impossible for him to defend the belt. With that finally resolved, for the first time ever, the Money in the Bank match will feature, rather than a briefcase guaranteeing a title shot, the WWE World title itself hanging over the ring, and seven Superstars will attempt to pull them down and become the new Champion. Five men have already qualified through various means, as Bray Wyatt, Randy Orton, Sheamus, Cesaro, and Alberto Del Rio have earned spots in the match, leaving two to be filled. Well, one, really, because we all know John Cena's going to be in there. Hopefully he'll have to qualify against Kane just to keep the Big Red Monster from getting another title shot for no real reason. At any rate, there are still spots to fill, and I suspect that will happen tonight.

Meanwhile, Seth Rollins continues to write cheques against his old friends in The Shield, and after costing Dean Ambrose a spot in Money in the Bank, one can't help but feel like his ass is going to have to cash those cheques in the near future. Yes, that was a tortured metaphor, thanks for pointing it out.

Plus, it looks like The Usos are indeed the new target for The Wyatt Family, as Harper and Rowan will be challenging for the WWE Tag Team titles at Money in the Bank, and likely causing problems for them tonight in advance of their match. The only question now is...preshow or no preshow?

And Cody Rhodes has promised the greatest possible tag team partner for his brother Goldust, which seems like such a spectacularly large amount of hype that he couldn't possibly pay it off. But then, what if he can?

Also, despite beating her several times, it appears that Paige may not be done with Alicia Fox, and at this point, the only question is, which will be longer, the match or the part where Fox goes crazy? And they did just fire a bunch of people, so maybe we'll get something new? Or maybe just a new wacky costume for Sandow. Whatever, tonight on Raw!


We've Assigned The Term "Black" To So Many Days It's Lost All Meaning

Yes, just one week after news items said that WWE wasn't going to announce that they were releasing people, they announced that they were releasing a bunch of people. Seriously, guys, you're never going to stop all the leaks, quit giving us fake news already. Or at least go back to making it ridiculously obvious again. Anyway, due to a combination of the massive stock drop and the fact that they really weren't using most of these people and have an entire developmental system full of people that could be doing the same thing, likely for cheaper, it was pretty much inevitable. With that said, let's take a look at everyone who, as of last week, is no longer a WWE Superstar.



Aksana

Looks like the quick break-up of Foxsana was so devastating that it sent Aksana right out of WWE proper. As one of the few Divas who is neither the current Champion, on NXT regularly, or on Total Divas, the writing was probably on the wall once they decided to clean house. Don't worry, we've still got Eva Marie to be the Diva who sticks around despite not being able to wrestle a lick.



Brodus Clay

The former Funkasaurus is a strange tale of a guy who ended up in the weirdest possible gimmick, somehow got over by doing it, but then WWE forgot to actually do anything with him, so eventually he stopped winning and became a jobber, despite never actually having any real feuds since he debuted. A tag team with Tensai at least gave him something to do, but the division was so strong at the time, that they remained the bottom of the ladder, slightly above 3MB. Ironically, one of Brodus' last WWE appearances before he got demoted to NXT was a PPV match against R-Truth that I praised for WWE actually creating an interesting storyline for a bunch of low card guys. And then they forgot about it. Hell, given what happened to Xavier Woods after he inherited Brodus' music and dancers, I suspect the entire gimmick might be cursed.



Camacho

Brought in without much fanfare despite being the son of Haku, this somehow landed him a gimmick as a Latino guy (despite, as mentioned, not being Latino) who spent a lot of time as Hunico's silent bodyguard. With Hunico now under the Sin Cara mask full time, Camacho's last work was on NXT, losing a feud to Adam Rose that was actually Rose's only action under his new gimmick before getting promoted to the main roster. So it's all Camacho's fault, then.



Curt Hawkins

Hawkins somehow ends up the Jannetty of a tag team where his partner was Zack Ryder. His biggest claim to fame will probably be the fact that he did a lot of the motion capture for the WWE video games.



Drew McIntyre

A man formerly chosen specifically by Vince McMahon to be the future, McIntyre was once part of a core of IC-title-level guys (along with Ziggler, Kingston, and John Morrison) who were putting on good-to-great matches on the undercard. Well, now they're all jobbers and/or fired. At one point, Drew was supposed to be the odds-on favourite to win a MITB briefcase, back when everyone who won one cashed in successfully. However, at some point, the writing staff basically forgot about him and he slid into 3MB, where, awesome as the gimmick may have been, he was still a jobber, last seen losing to a midget in a bull costume.



Evan Bourne

You may remember Bourne having last been on TV over two years ago, as one half of the former WWE Tag Team Champions with Kofi Kingston. Unfortunately, after two consecutive Wellness suspensions, Bourne had an unfortunate (and gruesome) foot injury that he would then re-aggravate during rehabilitation, leaving him on the shelf for an extended period of time. Bourne was best known for being able to deliver a flawless Shooting Star Press, and one can't help but feel that the rise of Adrian Neville and his twisting SSP finisher might have contributed to making Bourne expendable.



Jinder Mahal

Arguably the least talented member of 3MB, Jinder was brought in and, of course, immediately paired with/against The Great Khali. Hey, when was the last time we saw Khali on TV? Anyway, Mahal had minimal skills and none of the celebrity that Khali brought to the table, so he was probably lucky to last this long.



JTG

It sounds crazy, but at one point, JTG was getting incredibly over for his work as part of Cryme Tyme, as he was clearly the more talented member of that dyad. Then they broke up the team, intending to push Shad Gaspard, which lasted all of two weeks before Shad was demoted to developmental and then released. Yep. Since then, JTG has managed to remain on the roster despite never being on TV, and inspired his own countdown website keeping track of his employment that, sadly, is now defunct.



Teddy Long

At one point, it seemed like Teddy was going to be Smackdown GM forever. And then he wasn't. And then he came back. Then at some point he became special advisor to Booker T. And then Booker T wasn't GM anymore, so Teddy disappeared. But who will randomly make tag team matches now? In any event, word is that this one was more of a quiet "slipping off into retirement" for Teddy, who has been involved in wrestling in some form or another for decades and, as I said, hasn't had an on-screen role for months.



Yoshi Tatsu

Tatsu hasn't had a real presence on WWE TV since NXT stopped being a thinly veiled competition show that was actually televised and became the developmental territory we all know and love. For a company that always says it's looking for wrestlers that appeal to certain demographics, it sure seems like Tatsu could have at least stuck around the main roster in some sort of role, but alas, it was not to be. Don't worry, though, I'm sure KENTA will have better luck, right?

Overall, while the death of 3MB is surely a gut punch to many of us, this was probably an overdue house cleaning that really had to happen, given the sheer numbers of NXT wrestlers who are more than ready to graduate to the main roster. Aside from recent debuts in Paige, Emma, Rusev, Rose, and Bo Dallas, all of whom need their own TV time, we can't forget that Sami Zayn, Adrian Neville, Kalisto, Tyler Breeze, and Aiden English (among others), are waiting in the wings. Especially Sami Zayn. Why isn't he up on Raw already?




- Allegedly, CM Punk and AJ Lee were married this weekend. And they didn't even need to be on a badly scripted reality show to do it! Seriously, at this point, why would CM Punk even want to come back? He's rich, he gets to attend all the sporting events he wants, and now he's even married to a girl who is possibly an even bigger nerd than he is. More importantly, why would his new wife want him to head back into that Diva-filled environment?

- Rumours are flying that WWE might be working on a new Macho Man documentary in concert with his family, and that this might be a precursor to Randy Savage finally taking his rightful place in the Hall of Fame. What, did we not have any Sting rumours this week, so we went back to the other one?

- Continuing to justify my lack of interest in their existence, TNA took to Twitter to promote that they would reveal the opening match of their PPV last night if they could get 500 re-Tweets. They deleted the Tweet just before the PPV, having fall well short of that mark.

- And this is your one and only official warning: The Miz is done filming the latest Marine, and is expected back on TV soon. Be prepared. You won't get another.



HOT: Reigns and Ambrose

Rollins' explanation was decent, but it didn't match the intensity of Reigns and Ambrose's response, which promised just the right amount of massive revenge against the guy who stabbed them in the back in the worst possible way.



NOT: Adam Rose

Scuttlebutt is that Rose might just be done as a guy getting a push, with crowd reactions nowhere near what those backstage wanted. One has to start getting a little worried about the fact that several recent NXT call-ups haven't had any overt success. Rose is tanking, Rusev is somehow becoming less interesting as he grows more Russian, Emma might as well have stayed on NXT, and Paige is the Divas Champion getting her ass kicked on a weekly basis. Maybe we don't want Sami Zayn, after all.



HOT: Bo Dallas

Once again, Dallas shows why his act was working in NXT, coming in under a completely unconvincing mask and struggling not to give himself away, then accusing Full Sail security of trying to touch him inappropriately and begging for a drink of water before he gets subdued and driven away in a golf cart, screaming the entire time. That's how you sell a "loser leaves town" gimmick.



NOT: Jack Swagger

Can someone explain what the hell is going on with Swagger? On Monday, he beats Santino and seems like he's getting serious again, and then on Friday, he loses to Big E, another member of the directionless midcard. I don't care if you want to put him on TV (I mean, I'd rather see other people, but it's your show), but geez, pick a direction.



HOT: Sheamus

A hard-hitting match with Bad News Barrett continues a string of great matches where Sheamus and his opponent beat the crap out of each other to general acclaim. He's not going to win MITB, but hopefully he can get some direction after the PPV. It's not that I mind having him around, but a certain point he has to actually do something besides wrestle random matches.



NOT: Legends House

So, in order to make the show seem groundbreaking, they had Pat Patterson publicly come out as gay. Except, that wasn't really a secret to anyone who follows wrestling, and instead of being a spontaneous act like Darren Young, it comes across as a ridiculously exploitative scripted event that was filmed just to be a silly attempt at being "controversial" and "hot button". And here I thought Total Divas was the lowest a WWE-based reality show could sink.



HOT: Cesaro

Our presumptive favourite for the new WWE World Champion, which means it probably won't happen, because WWE loves screwing with us almost as much as they love to push Randy Orton. Another reason why Bryan's injury sucks is that it robs us of a scenario where he faces Lesnar at SummerSlam, loses the belt, and then Cesaro cashes in on his fellow Heyman guy and becomes champion. Boom, instant main event star. No briefcase, though, so I guess we'll just have to think of other ways to get a Cesaro-Brock feud.



NOT: Titus O'Neal

Speaking of Darren Young, his former partner, the one they were allegedly planning to push after the PTP split up? Has he even been on TV outside of crowd scenes since shortly after Elimination Chamber? Wait, I remember him attacking Sheamus before their match one week...and then losing. It's like Cryme Tyme all over again!



HOT: Heath Slater

He survives! Although now his only backup is a surly midget, but hell, Hornswoggle's already proven to have better job security than half the roster, so at least Slater's in good company. Also, an interesting face that still holds true after the latest round of releases: for as much as we hated how the Nexus angle played out, seven of the eight original members are all still employed in various roles within WWE, including the former WWE World Champion and the current IC Champion. Plus, late additions Husky Harris and Michael McGillicutty also still have jobs! The angle may have sucked, but it certainly introduced a lot of talent into WWE.



NOT: John Cena

Of course it was going to be him. It's always him. Got a hot act that's actually getting over? You'd better team them up with and/or face them off against Cena (depending on alignment) so he'll get to bask in residual cheers! You know, maybe if the first instinct wasn't to give everyone the "Cena Stamp of Approval", some wrestlers might get over completely on their own merits and be stronger for it!




WWE Inactive List as of 06.09.14

Injured

- AJ Lee, out indefinitely as of April 14th (R&R)
- Christian, out indefinitely as of March 25th (concussion)
- Daniel Bryan, out 2-3 months as of May 12th (neck surgery)
- Darren Young, out 4-6 months as of April 13th (ACL)
- Evan Bourne, out indefinitely as of March 19th, 2012 (foot)
- Rey Mysterio, out indefinitely as of April 15th (hand)
- Tamina Snuka, out 6 months as of June 6th (knee surgery)

Transactions

- Aksana, Brodus Clay, Camacho, Curt Hawkins, Drew McIntyre, Evan Bourne, Jinder Mahal, JTG, Teddy Long, Yoshi Tatsu, released from their contracts



**NEW** WWE World Heavyweight Champion: VACANT
- Former champion Daniel Bryan was forced to vacate the title due to injury after a 65 day reign
- Next title match: Cesaro vs Randy Orton vs Bray Wyatt vs Alberto Del Rio vs Sheamus vs 2 other participants, Ladder Match, Money in the Bank PPV


>

WWE Intercontinental Champion: Bad News Barrett
- 43 day reign, defeated Big E on May 4th (WWE Extreme Rules)



WWE United States Champion: Sheamus
- 42 day reign, won a battle royal that included former champion Dean Ambrose on May 5th (Raw)



WWE Tag Team Champions: The Usos
- 105 day reign, defeated The New Age Outlaws on March 3rd (Raw)
- Next title defense: vs Luke Harper and Erick Rowan, Money in the Bank PPV



WWE Divas' Champion: Paige
- 70 day reign, defeated AJ Lee on April 7th (Raw)



WWE NXT Champion: Adrian Neville
- 109 day reign, defeated Bo Dallas in a Ladder Match on February 27th (NXT ArRIVAL PPV)
- Next title defense: vs Tyler Breeze



WWE NXT Tag Team Champions: The Ascension
- 250 day reign, defeated Corey Graves and Adrian Neville on October 2nd NXT



WWE NXT Women's Champion: Charlotte
- 18 day reign, defeated Natalya on May 29th to win the tournament for the title vacated by former champion Paige




Chin has The Magnificent Seven.

Dino has Smart Marks.





On the latest After Dark, I try not to rush my voice back into action, but we've still got to talk about how WWE has basically squandered everything that they gained with myself and other fans when they did just about everything right at WrestleMania 30. Plus, what's next for John Cena, and where is Damien Sandow's current gimmick possibly going to go?



Also, I helped out on Co-operative Multiplayer for the first time in a while, since I could let the other four guys carry the load, as we talked extensively about all the happenings coming out of the annual E3 convention!






411 will have live coverage of Raw tonight starting at 8 pm EDT.

From our promotional department, I've been informed that if you really do like 411Mania and all it provides, or even just me (and really, who doesn't like me), don't forget to bookmark the site in your browser or make 411 your homepage, and tell all your friends about how awesome 411 is.

And don't forget, you can follow all of the everyday goings on in 411 on Twitter.

Stephen's Twitter
http://www.twitter.com/411mania
http://www.twitter.com/411wrestling
http://www.twitter.com/411moviestv
http://www.twitter.com/411music
http://www.twitter.com/411games
http://www.twitter.com/411mma

That's our show, I will be back next week. Also, don't forget 4PC in the Games Zone on Wednesday, and the TWNE After Dark podcast on Wednesday, airing live at around 11 pm EDT on Spreaker.com, posted on 411 shortly thereafter.

Here it is, your Moment of Buddy.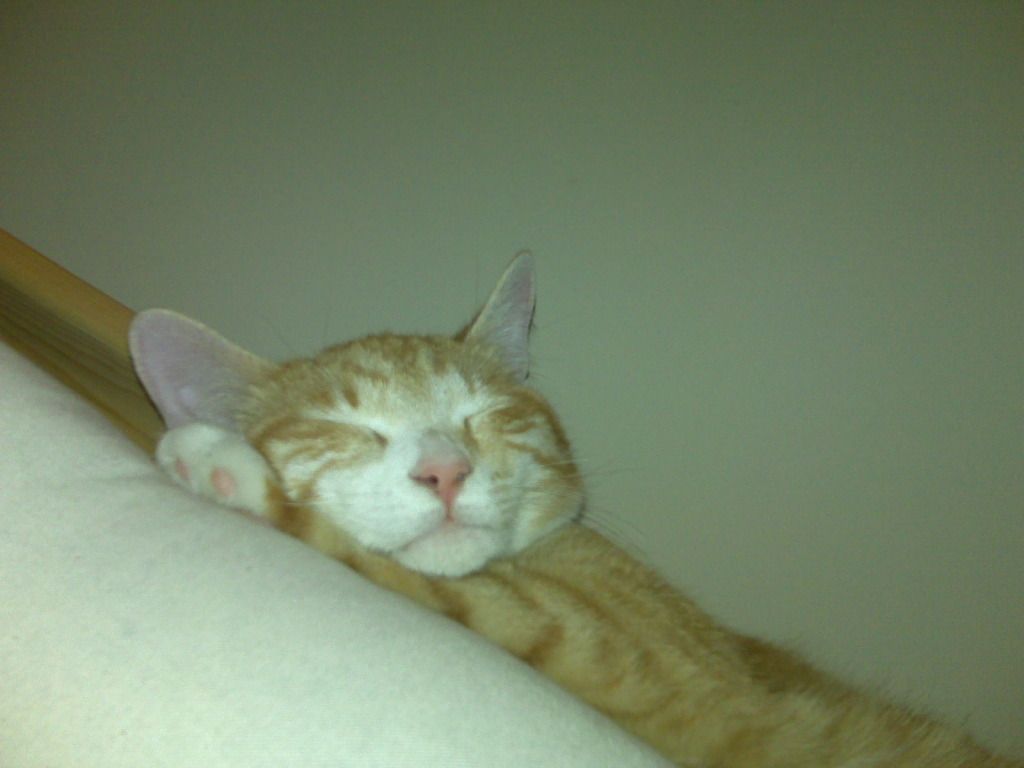 Buddy Can't Celebrate Father's Day.
It's Better That Way.
He Has Absolutely No Paternal Instincts.
Or Genitals.




Have a good one, and always be a fan.
comments powered by