SPOTLIGHTS
411's Wrestler of the Week 6.17.14: Year 10, Week 10
Posted by Larry Csonka on 06.17.2014

Eric Young retained the TNA World Title at Slammiversary, Takao Omori won the AJPW Triple Crown, Cesaro & Bray Wyatt qualified for MITB and more! But who won 411's Wrestler of the Week? Find out inside!




Welcome to YEAR TEN, WEEK 10 of 411's Wrestler of the Week. A quick overview of the rules to kick things off for us as a reminder…

Each writer chooses FIVE wrestlers (although ties and tag teams are allowed) from any promotion and each wrestler gets a point total attached to that ranking. It looks a little like this…

1st - 5
2nd - 4
3rd - 3
4th - 2
5th - 1

Then we tally up the votes and the official 411 Wrestler of the Week is crowned. But wait, there's more! Each week the top SIX vote getters get a points value for their ranking which looks something like this…

1st - 15
2nd – 12
3rd - 9
4th - 6
5th - 3
6th - 1

...and they go towards the 411 Wrestler of the Year award to be announced each year around WrestleMania. This will be posted every Tuesday (the voting week runs Monday through Sunday). Let's see who wins this week…

---



Larry Csonka
1) Eric Young
Eric Young defeated Austin Aries and Bobby Lashley in the main event of the TNA Slammiversary PPV to retain the TNA World Title. Young continues to do well as the fighting champion, and delivered in another good PPV main event. The match was fun, entertaining and did not include any bullshit or shenanigans. That's all I ask for.

2) Takao Omori: Defeated Jun Akiyama to become the new AJPW Triple Crown Champion. The title had to be vacated by the ill Akebono, and that led to Omori getting the shot and winning the title.
3) Sanada: Retained the TNA X-Division title at the Slammiversarey PPV, defeating five other men in a madder match.
4) Ethan Carter III
5) New Open the Triangle Gate Champions Naruki Doi, Cyber Kong & Kzy


JUSTIN WATRY
1) Daniel Bryan
This is his "Thank You" vote. Stripped of the WWE World Title on Monday night and is unlikely to be doing much for a while. The ride was great up to WrestleMania XXX, but real life issues got in the way. Until he does come back, it is up to Daniel Bryan to return from vacating the title due to injury even BETTER than before! Stone Cold did it. John Cena did it. Batista did it. Even Shawn Michaels did it. Now it is your turn...

2) Seth Rollins: Continues doing solid work after turning heel. Each member of The Shield will get their chance to shine as a solo act in the main event scene. Give it time. Right now is about Seth Rollins. Roman Reigns is probably next, then Dean Ambrose.
3) Bray Wyatt: Qualifies for the WWE World Title match at Money in the Bank. With a heel likely to win, he seems like a big time favorite right now alongside Cesaro.
4) Cesaro
5) Roman Reigns


Ryan Byers
1) Takao Omori
Granted, All Japan Pro Wrestling isn't in the condition that it was twenty or even ten years ago, but, as of this weekend, Takao Omori holds the Triple Crown in his first major singles title reign after over two decades in professional wrestling. I suppose that you could call this a lifetime achievement award for Omori, who has always been a dependable performer in a variety of different promotions.

2) Dean Ambrose & Roman Reigns: After the big Rollins turn last week, his former compatriots in the Shield rebounded big time with a victory on Raw, showing they're not going anywhere anytime soon.
3) Seth Rollins: Rollins did a fair job of continuing his momentum after last week's big segment, with a competent promo on Raw in addition to being a factor in the outcome of the Smackdown main event.
4) Antonio Cesaro
5) Yuko Miyamoto


Mike Hammerlock
1) Eric Young
Defended his title at Slammiversary in a steel cage against Austin Aries and Bobby Lashley, also ran a gauntlet on Impact. Young really has been a revelation. His match quality has been top drawer. Kicking off the cage to reverse a brain buster into a piledriver is one of the more inventive finishes we've seen in a while. Not surprising to see Aries playing a major role in a quality main event either. He also had a hot match against Kenny King earlier in the night.

2) Cesaro: Qualified for the Money in the Bank WWE title match by beating RVD (thank your respective deity they didn't book it the other way). Then he beat Sheamus (another MITB qualifier) in a great matchup on Smackdown. I thought it was the best of Cesaro and Sheamus' recent encounters. It may be too much hope, but the dream that the WWE will push a top worker like Cesaro into the main event scene remains alive.
3) Sheamus: He's almost immune to having a bad match these days. His MITB qualifier against Bad News Barrett was quality. They bashed the snot out of each other. Both guys really sold that the stakes were high for this encounter. Then there was his Smackdown match against Cesaro, which, for me, nudges him ahead of Bray Wyatt (who won a dynamite MITB qualifier over Dean Ambrose, and cut a great, short promo for why he wants the title).
4) Bray Wyatt
5) Austin Aries


Alex Crowder
1) Eric Young
Eric Young continued to reign as the best booked World Champion. Another good to great match resulting in another successful title defense. The elbow drop from the top of the cage was crazy and the match had its own innovative spots including the Brainbuster counter. Young got an assist from Austin Aries, but he held his own yet again. Eric Young is a true fighting champion who continues to win time after time. The longer his reign goes, the more I don't want him to lose the title. Eric Young is the obvious choice this week for me.

2) Takao Omori: No matter what others think, the AJPW Triple Crown will always be worthwhile. Jun Akiyama at his advanced age is still one of the best, so any victory over him is meaningful. Takao Omori finally gains a major championship after a long career. The man deserves credit for what is probably his shining moment as a pro wrestler.
3) Seth Rollins: Seth Rollins continues to be the biggest heel in WWE. Seth Rollins has even surprised me with his ability as a heel. Regardless, Seth stays strong and keeps the crowd hating him. Another good win on Main Event that many might not have seen, as well as a few great heel promos. Seth Rollins is the man right now and probably deserves the World Championship over those entered in Money In The Bank. True heels make for great champions.
4) Austin Aries
5) Cesaro


Mike Chin
1) Eric Young
TNA's decision not respond to the re-booked main even scenario by hot shotting the title to someone else is (in TNA's universe) as good of a confirmation as any that they're fully behind Young and plan to keep him in the spotlight for the time being.

2) Seth Rollins: So far, so good on WWE following up on Seth Rollins's heel turn by making him feel like a big deal. I'm eager for his in-ring wars with his former stablemates to get going so we can see where each man's trajectory is really leading.
3) Bray Wyatt: While I'm still among the masses nervous about Wyatt getting lost in the shuffle after losing his feud with Cena, winning his way into Money in the Bank is going to keep him at main event-ish status for another month, and it's not outside the realm of possibility that Wyatt could pick up the big win at the end of the month.
4) Takao Omori
5) Ethan Carter III


Dylan Diot
1) Eric Young
EY successfully defended the TNA World Title against Bobby Lashley and Austin Aries in a Steel Cage at Slammiversary. He continues to perform in the main event and is slowly increasing his worth as champion.

2) Takao Omori: Takao Omori won the vacant AJPW Triple Crown. Clearly AJPW is struggling and the championship isn't what it used to be, but this is still a big accomplishment for Mr. Omori.
3) Sheamus : Sheamus beat Intercontinental Champion Bad News Barrett to earn a spot in the WWE Championship Money in the Bank qualifying match in the most impressive qualifying win of the week.
4) Bray Wyatt
5) Cesaro

---
THE WINNERS~!
Special Mention…Sheamus - 6 Votes


Fifth Place…Bray Wyatt - 10 Votes


Fourth Place…Cesaro - 11 Votes


Third Place…Seth Rollins - 14 Votes

Continued his momentum following his betrayal of the Shield…



Second Place…Takao Omori - 19 Votes

Your NEW AJPW Triple Crown Champion!



And 411's Wrestler of the Week is…




















Eric Young - 25 Votes

Still your reigning and defending TNA World Champion!




Year-End Standings~!
And here are the standings after week ten…

Eric Young - 58pts.

AJ Styles - 45pts.
Seth Rollins - 45pts.

Roman Reigns - 36pts.

Dean Ambrose - 24pts.

Kyle O'Reilly - 21pts.
Bad News Barrett - 21pts.

Cesaro - 18pts.
Bray Wyatt - 18pts

Batista - 16pts.

YAMATO - 15pts
Takao Omori - 15pts

Sheamus - 14pts.

Ricochet - 12pts
Icarus - 12pts.
Paige - 12pts.
Daniel Bryan - 12pts.

Bobby Fish - 12pts.

Adam Cole - 9pts.
Charlotte - 9pts.
Luke Harper - 9pts.
Triple H - 9pts.
Davey Richards - 9pts.
Eddie Edwards - 9pts.

Alicia Fox - 7pts.

Biff Busick - 6pts.
Randy Orton - 6pts.
Erick Rowan - 6pts.
John Cena - 6pts.

Tyson Kidd - 3pts.
Tyler Breeze - 3pts.
Adam Rose - 3pts.

Dasher Hatfield - 2 pts.
Mr. Touchdown - 2 pts.

Kane - 1pt
Brie Bella - 1pt
Uhaa Nation - 1pt
Kota Ibushi - 1pt
Sanada - 1pt

---
Voting began 4.15.14
Year-End Rankings Key:

WWE Contracted Wrestlers are represented in BLUE.

TNA Contracted Wrestlers are represented in GREEN.

ROH Contracted Wrestlers are represented in RED.

US Independent Wrestlers are represented in MAROON.

Japanese Contracted Wrestlers are represented in BLACK.

Mexican Contracted Wrestlers are represented in MAGENTA.

Other International Wrestlers are represented in INDIGO.

---
**PREVIOUS WINNERS**

Year One Winner: Ric Flair (2005-2006)


(Shortened year, starting September 2005)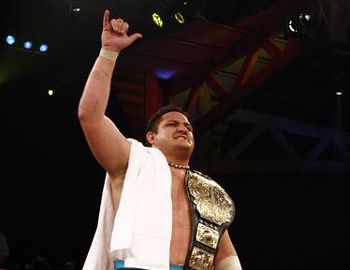 Year Two Winner: Samoa Joe (2006-2007)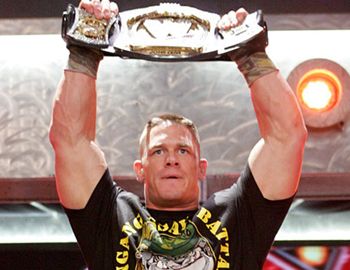 Year Three Winner: John Cena (2007-2008)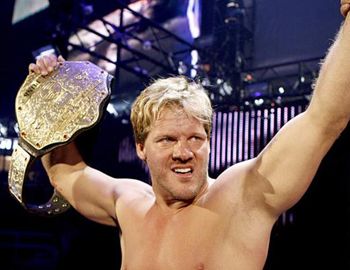 Year Four Winner: Chris Jericho (2008-2009)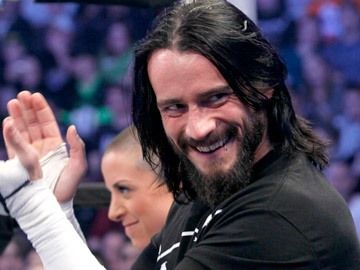 Year Five Winner: CM Punk (2009-2010)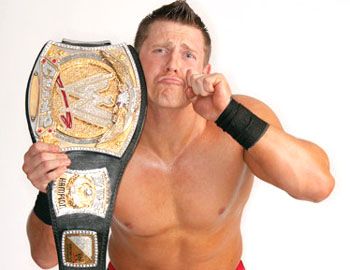 Year Six Winner: The Miz (2010-2011)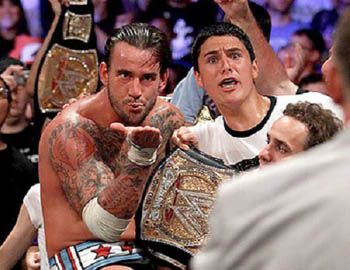 Year Seven Winner: CM Punk (2011-2012)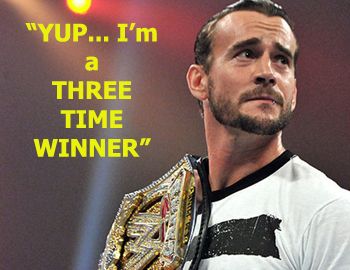 Year Eight Winner: CM Punk (2012-2013)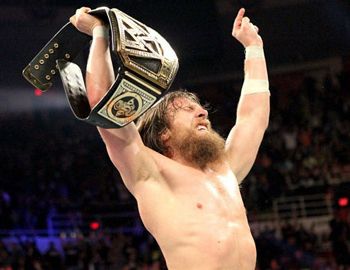 Year Nine Winner: Daniel Bryan (2013-2014)
comments powered by