SPOTLIGHTS
The Magnificent Seven 6.30.14: The Top 7 Non-WWE American Promotions of the Last 30 Years
Posted by Mike Chin on 06.30.2014

From ECW and the Memphis territory to TNA, the AWA and more, 411's Mike Chin breaks down the top 7 non-WWE American promotions of the last thirty years!

WrestleMania has now been an institution for 30 years, and thus it seems symbolically (if not entirely historically accurate) to look at the last 30 years as the contemporary era in pro wrestling, in which WWE/F has been the dominant force in wrestling, systematically changing the wrestling world by causing the demise of, absorbing, or just plain outlasting the wrestling territories of the preceding era, and all but one major wrestling promotion that's tried to run opposite it (and It's not really fair to say that TNA has thrived as a competitor—they just happen to still be alive and kicking as I write this column).

So, in this column I'm looking at the best of the rest—in my estimation, the top seven non-WWE American wrestling promotions of the last 30 years.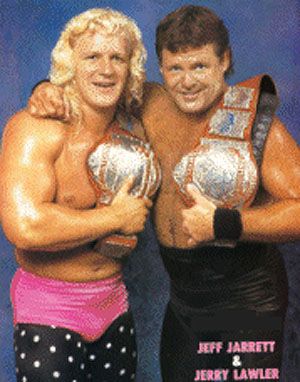 #7. USWA



I came very, very close to listing GWF in this spot because it had more national exposure on ESPN. I also considered Jim Cornette's smartly booked if shortly lived SMW, as well as ROH as the great indy of the last decade that has spun its share of today's stars in the style of the old regional wrestling promotions. I ultimately felt, though, that the last meaningful incarnation of the Memphis territory deserved its due on this countdown.

The USWA was born of a merger of Memphis's CWA and Dallas-based WCCW, intended as a national promotion that did garner press in Apter mags and gained more recognition across the country than other indies, but it's still difficult to look at USWA as more than a regional promotion. The company was largely built upon Jerry Jarrett's booking and Jerry Lawler's name. Indeed, Lawler dominated the main event scene for the duration of the program's lifespan, changing face-heel alignments to hover around the main event scene and end up with no fewer than 28 reigns throughout the decade the company stayed in business. USWA benefited from a talent exchange with the WWF that saw numerous USWA talents graduate to the WWF ranks, in addition to short runs by guys like Bret and Owen Hart down south where they would play heels to hometown hero Lawler in something of a spiritual predecessor to the Hart Foundation versus USA feud of the Attitude Era.

The USWA facilitated the development of young talents like Jeff Jarrett and offered a place for veteran stars like Sid Vicious, Terry Funk, and The Junkyard Dog to cool their heels between more national runs, or wind up distinguished careers in a distinctively old school setting.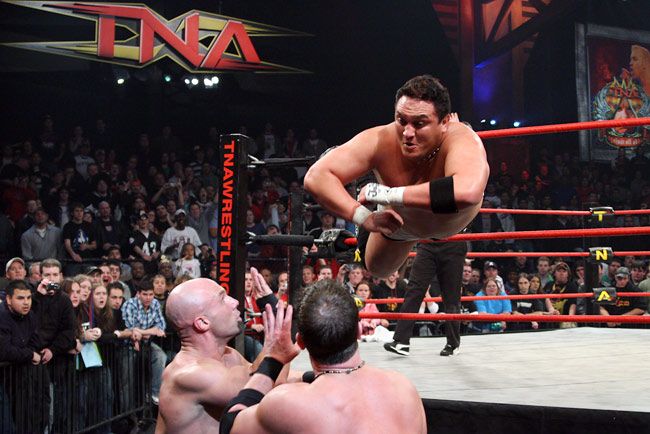 #6. TNA



There's an argument to be made that TNA should land much higher on this list for longevity on the national scene. That said, the company has benefited more from the deep pockets of Panda Energy than brilliant long-term booking, and more from the absence of alternative major promotions than attracting talent on its own merits.

I like to think I'm fairly objective on TNA—neither a fanboy nor a hater. The company has offered a home to veterans looking to work a less demanding schedule like Jeff Hardy, Kurt Angle, and Booker T as well as major names seeking a more prominent spot on the card than WWE would afford them (or place for them to ply their trade when WWE released them), for guys like Christian Cage, Bully Ray, and Mr. Anderson. Perhaps more important than any of that, though, TNA offered an alternative space in which smaller athletes and less polished specialists could demonstrate their talents on national TV. Guys like AJ Styles, Christopher Daniels, Samoa Joe, Austin Aries, and Bobby Roode may not exactly be household names, but they each earned a bit more notoriety than their peers in ROH, Chikara, PWG or other major indies via TNA exposure.

Yes, TNA has made more than its share of boneheaded booking decisions, but when they kept things simple and focused on the in-ring product, they've also offered up their share quality programming—looking back at extended wars between Styles and Daniels, Joe and Angle, James Storm and Roode. It offered the innovation of the six-sided ring and the Ultimate X Match. It's difficult to say how much further TNA will go—if the company will ultimately be remembered as influential or nothing more than an also-ran. Just the same I feel quite certain it's worthy of recognition on this list.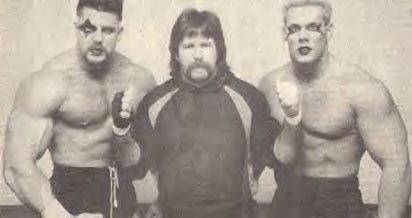 #5. Mid-South/UWF



One of the tricky parts of compiling this countdown was the self-imposed restriction of only looking at the last thirty years. By that measure, there's only two-three years of Mid-South/UWF history to look at and the promotion was arguably already past its prime—thus this is probably the most inexact ranking on the countdown, because I don't feel that I can ignore the rich history of Mid-South, nor can I fairly rank the company based on its golden period in the early eighties.

That said the Mid-South territory offers a pretty phenomenal little chapter in wrestling history, featuring a rough, stiff style and great episodic television that was the brainchild of Bill Watts. The company featured charismatic hero The Junkyard Dog, and established up and coming big timers including Ted Dibiase, Jim Duggan, Butch Reed, Magnum TA, Steve Williams, and Rick Steiner. I won't necessarily credit Mid-South for the success of Shawn Michaels, Sting, and The Ultimate Warrior since, relatively speaking, they played bit parts and didn't really get the chance to break out until they made it to WWF or WCW. Just the same, I won't deny that UWF was probably an important stop in their journeymen days to help learn their craft and prepare for the big time.

While WWE's eighties panache may have been influenced by AWA and the Attitude Era may have been a mainstream reimagining of ECW, I like to think that the bridge between eras--Jim Ross's presence from the early nineties, well past the end of Attitude, as an old school broadcaster who told remarkable stories and got a remarkable number of talents over, has a lot to do with his roots in Mid-South as a hardnosed, wrestling-centered personality—the very essence of Watts's territory.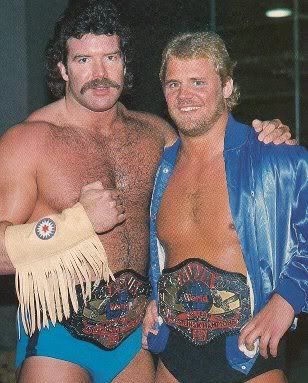 #4. AWA



Like UWF, the AWA's glory days were behind it in 1984, but relatively speaking, the promotion still had some life in it. AWA may be best remembered for giving rise to quintessential figures of 1980s WWF like Hulk Hogan and Bobby Heenan, but the promotion also featured one of the great classy heel champions in Nick Bockwinkel, the legendary Verne Gagne, and important early runs for acts like The Midnight Rockers, Rick Martel, Curt Hennig, and Scott Hall.

The AWA told some great stories, including Hogan chasing Nick Bockwinkel's world championship, and an early run for The Road Warriors. Each of these angles denotes Verne Gagne's ability to recognize talent and book young studs into prominent positions. Just the same, these angles also ultimately demonstrated an old school mentality that may have contributed to AWA's demise—Hogan wasn't pure wrestler enough to ever deserve the AWA strap, and despite being over as can be, Gagne waited way too long to pull the trigger on turning Hawk and Animal face.

Just the same, so many of the biggest names of the eighties and nineties spent valuable time in AWA. It was a valuable promotion for establishing mainstream talent and a company too often overlooked today.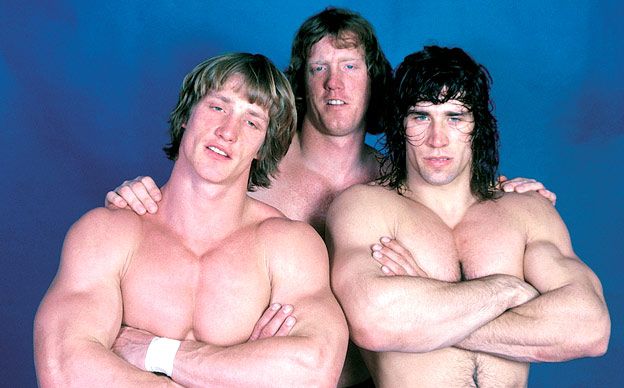 #3. WCCW



As a personal aside, when I was a five or six year old kid, I distinctly remember a period of time when I watched WCCW on ESPN every day after school. Then my mom decided I was spending way too much time watching wrestling and told me I had to choose between WCCW and WWF—and in that era, there was really no choosing against The Hulkster and company. I bring up this bit of personal history to, in part, justify why I feel compelled to rank WCCW decisively ahead of AWA and Mid-South (despite reasonable arguments to the contrary), and also to explain to traditionalists that it was no easy decision placing WCCW as low as number three on this list.

That said, WCCW is yet another company that was exiting its prime period thirty years ago, though it would survive up to 1990. The Dallas-based promotion would offer up some of the greatest feuds of all-time, including wars between The Von Erichs and The Freebirds, and later Chris Adams and Gino Hernandez. It also saw the rise of Skandor Akbar's Devastation Inc.—an approximate precursor to (and far better interpretation of) The Dungeon of Doom concept, and sensational performances from forgotten talents like Eric Embry and Iceman King Parsons. Perhaps most importantly of all, WCCW was where Adams's young protégé Steve Austin first cut his teeth, working a Bruno Sammartino-Larry Zbyszko-like angle.

And so, the legacy of WCCW is heated feuds and wonderful storytelling from a rare promotion that felt very regional, and yet improbably achieved very real national appeal.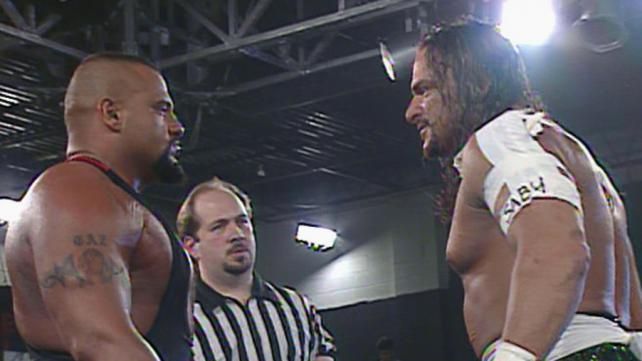 #2. ECW



The funny thing about ECW is that I imagine a large contingent of readers will blast it landing so high on the list, given that it lasted a shorter period of time than any other promotion in the countdown and, for all its hype, arguably never graduated from its status as a regional indy. Just the same, die hard fans—particularly those who lived ECW in real time will probably balk at it finishing anyplace other than number one.

Make no mistake about it, ECW is important. The violence, sexuality, foul language, and alcohol intrinsic to the company's identity were ultimately window dressing to some of the most smartly booked, exciting, and well-wrestled angles in wrestling history, starring the likes of Sabu, Rob Van Dam, Terry Funk, Shane Douglas, The Sandman, 911, Mikey Whipwreck, Mike Awesome, Raven, Tommy Dreamer, and dozens of others. And it's exactly that window dressing, that style of storyline continuity, and that exposure of the very best of under-appreciated (and, admittedly, limited) talents that made ECW a haven for hardcore wrestling fans at the time, and a company that was profoundly influential on the more mainstream WWF and WCW promotions of the time.

ECW reunions and reprisals continue to this day. I'm among the fans who feel the time has passed and people really ought to move on. Just the same, I can also appreciate that the ECW retains value, surviving even WWE's mostly failed attempt at a revival in the mid-to-late-2000s. The spirit of the company holds true—a small, but revolutionary force that left an indelible mark on the contemporary wrestling landscape.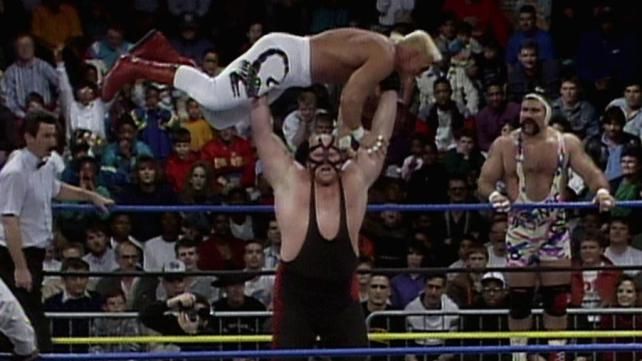 #1. Jim Crocket Promotions/WCW



Ah, WCW. As much as half of my readers may hate this choice, could there really be any other choice? Sure, WCW was mismanaged and booked atrociously at times. Just the same it was a company that carried the legacy of the NWA on its back, evolved into a solid second place behind the WWF and then, with equal parts exploitation of Ted Turner's resources, innovation, and borrowing from New Japan booking (to form the NWO), enjoyed a brief period as the most-watched wrestling company in the USA.

WCW balanced its good with its bad. The company boasted highlights including a goodly portion of Ric Flair and the Four Horsemen's glory years, an awesome monster run from Big Van Vader, the early days of the NWO and the "Crow" incarnation of Sting, Goldberg's undefeated streak, and the rise of Booker T and Diamond Dallas Page. The company achieved some truly remarkable lows—Vince Russo and David Arquette each winning world championships, The Dungeon of Doom, the main event of Starrcade 1997, and the insufferable over-exposure of the NWO concept. For better or worse, I'd argue WCW never failed to make an impact on an enormous scale

WCW was profoundly flawed, and given that WWE is now the purveyor of most meaningful wrestling history, the promotion will probably never get a truly fair shake. Just the same, up to spring 2001, it represented the only meaningful competition to WWF, and I'm not confident I'll live to see another company truly rival the McMahons. For that, if nothing else, I have to rank WCW the number one non-WWE promotion of the last thirty years.

What's your favorite American wrestling promotion from the last thirty years? Let us know in the comments section. See you in seven.

Read stories and miscellaneous criticism from Mike Chin at his website and his thoughts on a cappella music at The A Cappella Blog. Follow him on Twitter @miketchin.
comments powered by