Smart Marks 6.21.14: Dreams Come True!
Posted by Dino Zee on 06.21.2014

Stars in the Sky, The Young get Dominated, and We Pay Tribute to Our Favorite Jobbers! It's time for some Smart Marks!

Hello again, and welcome back to another installment of your favorite weekend wrestling get together, Smart Marks! As always, I'm Dino, and this is the place to cover anything and everything as it pertains to WWE, TNA, and CMLL! The goal here is to intelligently discuss a few talking points- or, "Marks"- which is how we get the title of this bad boy. Clever, no? No? Damn.

Last week, I griped about the Daniel Bryan situation, namely how being forced to "wait and see" what the long game was led to nothing but a crummy Kane feud and an injury-shortened title reign when we could have easily had Bryan as champ from SummerSlam till around Mania and satisfied everyone. I also took TNA to task for spoiling its own taped show, wondering what would possess them to tell us what's happening the next week instead of, you know, letting us watch the damn show. Reader and TNA fan Will1225 probably gave the correct take, positing that it's just another experiment in a long line of them that will probably be cut when TNA realizes that it's not a good move, like the episodes that used to get titles assigned to them. I'll hope that he's right, and since I don't recall seeing any "Next week…" spoilers at the end of last night's Impact, I'll hope that it's already taken place.




This week was a really good week for me as a fan, as two events that I've called for weeks (and really, for "months" in the case of one of them) came to pass. I've said it before, I always like to try and say what I would do while watching wrestling, but I try not to get too wrapped up in fantasy booking. I'll usually just go for a new character direction, or brainstorm a group that I think should be formed. Since I'm going to be crowing for a little this week, allow me to give you an example of a failed idea that I thought would be good: splitting Xavier Woods from R-Truth, and having him look for a new partner. Backstage, he would be approached by Truth, who would say something like, "You know, I've got just the guy for you…" with "just the guy" being said in a really weird way. Woods would be okay with that, and we'd head to the ring. There, the partner would be revealed to be JTG (Just The Guy), and we'd have a new team on our hands. I still think that would have been a fun way to go, but as we know, JTG was released recently, and so that plan goes up in smoke.

Point being, I do this all the time. I'm frequently way, way off. Other times, what first sounds like an idiotic idea to my buddies comes to pass exactly as I called it. So, in a week that saw the build towards Money in the Bank lead to Mom's getting poisoned and puked on, that saw Thedemonkane continue to scare everyone unless they're in a ring, and saw MVP lose all self-control in his lust for power, let's hit The Marks!





Seeing Stars



So, let's start with Raw, and my awesome call there. First things first, I didn't get this one completely correct, but I absolutely called this months and months ago. See, the second they put Goldust and Cody Rhodes together, I was calling for "Coldust". Coldust would have been dressed just like Goldust, but with silver instead of gold. Everything else, however, would basically be the same. Rubber body suit, bizarre actions, and I was undecided as to whether we should have facepaint or a mask. Either way, I've been calling for this since the fall of 2013. It just seemed like such an easy switch, one that would allow the Brothers to not look so awkward together as a team, and one that would allow Cody yet another chance to show his chops with a brand new character.

Sadly, I sat for months waiting, and nothing happened. Then the Royal Rumble came and went, and I assumed we'd be heading towards a Goldust/Cody match at Mania. Thus, "Coldust" was basically shelved in my brain, though I still secretly wanted it. Then Mania passed, and there was still no Rhodes feud. Then, at Payback, Cody told Goldust that he "needed a better partner." I'm not going to lie, I saw that playing out as follows- after weeks of losing with crummy partners that Cody picked, Cody would finally grab a mic and say to Goldust: "Do you see what happens when you have a crummy partner? You keep losing! And YOU are MY crummy partner!" And with that, the next Cody Rhodes heel turn would be under way.

Well, I'm pretty happy to have been completely wrong on that front. Monday Night, before cutting to commercial, Goldust was asked if he'd seen his new partner. Giddy, he answered that he had, and made some sort of galaxy pun. I don't know what it was, but I immediately knew what was coming. I looked at my buddy and said- "It's gonna be Cody, and he's gonna be Stardust!" Cody missing from the segment led me to believe it'd be him, and I went with Stardust based off the comment Goldust made, along with the more well-known fact of "Stardust" being an old Dusty nickname. When we returned from commercial, I was on the edge of my seat, wanting to see what this would entail.

And damn it, I loved it. Stardust was almost exactly what I wanted for Coldust, but instead of a silver and gold outfit, it appears that Stardust has black where Goldust has gold, and vice versa. And red contacts. And remixed creepy music. And he's ridiculously goofy. And he's got a whole new moveset, too! Seriously, the only thing I enjoyed more than having my call come true, was seeing just how much fun Cody was having with it.

I've long been a Cody supporter- I pegged him as a "Future World Champ" as 2011 was coming to an end, and have watched with growing frustration as he is constantly kept from moving upwards. Well, if all we get is lateral movement, I'm absolutely on board with giving guys new things to do.

I don't think I'm the only person that thought out loud "You know, it'd be cool if Cody played a Goldust-type character while they're teaming," and I certainly don't think I'm the smartest dude alive for calling it. I just think it's cool, and it adds to the program when you can "call" something months before it happens, and it's even better when it happens long after you'd given up on that scenario entirely.

What'd you guys think about Stardust? Too hokey? Awesome? Do you see this lasting, or is it just a quick change to set up the Cody heel turn we've "seen" coming for months now? Speak on it down in the comments!





The Dominator



While the Stardust change was an amazing surprise, what happened on Thursday Night, well, wasn't really much of a surprise, but it still ruled. If you haven't watched Impact yet, I'd SKIP THIS SECTION, as I'm going to talk about the results of the main event.

Still here? Great.

So, right here in this very space on May 10, I championed why Bobby Lashley should win the TNA World Championship. The next week, I laid out ideas for how we could get there, basically boiling down to "make it as unfair to Eric Young as possible, with some shenanigans from MVP and Kenny King if you want." Bottom line, the final result would be dominant TNA Champion, Bobby Lashley.

A little over a month later, and it appears that someone in Florida was listening to what I said. Almost exactly as I called it, Bobby Lashley ended Eric Young's incredibly fun title reign with more than a little help from his friends. Young first had to defeat Kenny King in the opening bout, and when chaos erupted with MVP, Lashley, King, Young, Samoe Joe, Austin Aries, Eddie Edwards, and Eddie Edwards' Tag Team Partner, MVP lost his mind. As he screamed at the fans of how he's a Wrestling God, he decided that Eric Young's night wasn't over yet. He'd have to face Lashley in the night's main event. On top of that, MVP decided that everyone on the roster (except for his crew) would be banned from the arena, forced out by his security. It was at this point that I could see the writing on the wall, and I was pretty stoked.

"So, Lashley's winning the title tonight" I said to my friend, who immediately agreed with me. When I received a text from another buddy saying "Make sure you watch TNA tonight"- something he never, EVER does- I knew that it was a done deal.

And honestly, I thought everything was executed perfectly. MVP losing his mind, Kenny King being unable to beat Eric Young, and then everything riding on Lashley. With Young unable to count on his friends to even the odds, it was only a matter of time until Young fell. Here's the kicker, though- Eric Young looked 100% believable in there against Lashley. I don't think TNA has gotten nearly enough credit for just how well Eric Young's World Title reign was handled. He wasn't a fluke like Chris Sabin last year, and he wasn't suddenly treated like a world class wrestler in the vein of an Austin Aries. Instead, the focus was on how crazy he is, and how strong he can be, and it allowed him to hang with every opponent he shared the ring with in a manner that didn't seem forced.

The match last night with Lashley was the crowning achievement of this push, as Young had the match won, all on his own, following a piledriver. Lashley *may* have kicked out at two anyways, but the count was stopped by the ref being pulled out of the ring. Some more shenanigans distracted Young long enough for Lashley to hit the spear, and like that, we had a new TNA champion.

We all have our fun at TNA's expense, but TNA really got it right the last couple months with Eric Young, and even managed to end his reign in a manner that wasn't deflating. Young looked great, we all know he got screwed, and he was then attacked in a vicious manner to presumably give him a little vacation to film his TV show. When he returns, I think the place is going to go insane. He'll return the angry hero looking for revenge, and he'll (hopefully) have a dominant, monster of a heel champion to topple.

I think Lashley is- and pardon the slight hyperbole here- the most credible World Champion TNA has had in a long, long time. Some might call out "Bully Ray!" but I'd split hairs and say that while he did a remarkable job and absolutely elevated his stock in the build up to his World Title reign and subsequent run, there was still a lot of "Bubba Dudley" stink that some people attached to it. I didn't, but I know many that did. Even a Bobby Roode or an Austin Aries never registered with a more casual fan that doesn't know much about TNA. But with Lashley, they have a physically imposing guy with real world credentials, and a size that dwarves nearly everyone on the TNA roster. They have their actual monster. It just remains to be seen if they'll let him dominate, or if he's dropping the belt to Jeff Hardy in 3 weeks on Impact.

For now, let's just enjoy the great run of storytelling TNA has been on as of late. It's really been entertaining.
What'd you guys think of Lashley's win? Any ideas for what you'd do with this reign? Who do you think ends it? Let me know in the comments!





It's a Tough Job…



Favorites! I can't get enough of favorites, and it seems to get some good conversation going. So, this week, I thought we'd talk about our favorite jobbers. Enhancement talent. Preliminary wrestlers. Scrubs. Jabronis. Whatever you want to call them, you know who I'm talking about. Dudes who have zero chance at winning whatsoever. In my youth of the 80s and 90s, these guys were everywhere. When the Monday Night Wars kicked off, the jobber took a backseat to programs loaded with "Main event caliber" matches. That doesn't mean they're gone, as one only need to look at a Heath Slater or a Brittany to see that they're still around.

I was always a big Duane Gill fan. He was never imposing, he looked like a guy who just got off his shift at the mini-mart who wanted to be a wrestler, but he was always there, taking on the biggest and the baddest dudes of the era. Something about heel jobbers always hit me the right way, as I dug the guys who had to know they were dead meat, still trying to talk tough. With babyface jobbers, they'd get an introduction and half-heartedly pump a fist or break a half smile. Heel jobbers, on the other hand, were all bellows and chest pounds and arms in the air. Gill was a perfect example of this. Of course, he would gain later notoriety for portraying Gillberg, but I was a fan of his long before the sparklers ever came about.

On that note, Iron Mike Sharpe and Barry Horowitz are two other heel jobbers who always put a smile on my face. Both had the confidence, with Sharpe being a bit more of a bruiser looking to deal out some pain. In the end, however, they'd always end up counting the stars. Horowitz also got a minor push in the summer and fall of 1995 after a win over Skip of the Bodydonnas (Chris Candido) that eventually culminated in him being pushed as a nerd. Yippee!

More recent favorites of mine appeared in TNA, as Dewey Barnes and Norv Fernum helped to get MY BOY EC3 over by losing to him repeatedly. Those two dudes were hilarious, bumping for anything, and looking like they'd never wrestled a match in their lives. The fans also rallied hard behind these guys, most likely because they hated EC3, but probably a little because of how well these two played their roles.

What about you guys? Who were your favorite jobbers? Did you prefer heel or face jobbers? Tell me all about it, down in the comments!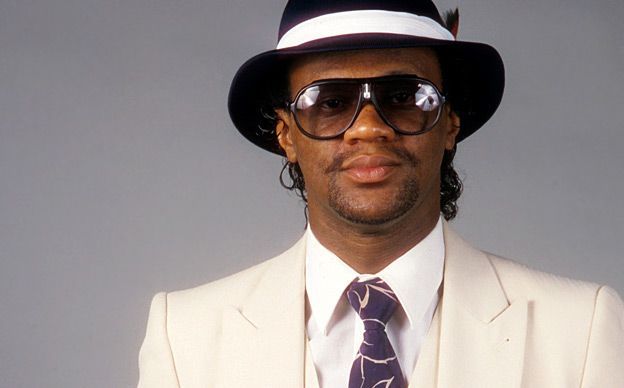 PUT SLICK IN THE HALL OF FAME!!



And that should do it this week. May you all have a wonderful weekend, and remember: Enjoy your WWE, your TNA, your Lucha, your Puro, and your Indies.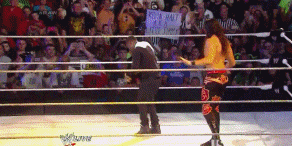 It's ALL Wrestling. We ALL Love It. It's ALL Stupid.
comments powered by