SPOTLIGHTS
The Wrestling News Experience: 06.23.14
Posted by Stephen Randle on 06.23.2014

A preview for tonight's episode of Raw, plus news and thoughts on WWE planning theme weeks for the WWE Network, AJ possibly being pregnant, why WWE shook up the creative team and more!

Monday June 23rd, 2014

From 411Mania's Canadian offices in Waterloo, Ontario, Canada, this is The Wrestling News Experience, with Stephen Randle!



People Die At The Fair

Good morning, everyone, and welcome to the Experience. I am Stephen Randle, and I don't care what the critics or the box office says, A Million Ways To Die In The West is a funny, not-that-bad movie. I mean, it's not like I was expecting another Blazing Saddles (or even another Ted), but I laughed a lot, and if that means I have horrible taste in movies, well, I already get that reminder every year when I count how many Best Picture nominees I haven't seen. Besides, tell me one of your most anticipated movies for this summer isn't the one involving a talking raccoon. Liar.

And with Game of Thrones over for another year, I find myself staring into the abyss that is the summer TV season. So, rather than be subjected to the idiocy that is Big Brother, I need to find something with a lot of already-finished seasons on Netflix to while away those hours in between work and sleep. I'm already well into Weeds, but the short seasons and half-hour episodes mean that it won't be long before that's done with. Oh, and the first person to recommend Doctor Who gets a concussion.

Moving on.




Last week, we had our final entrants into the WWE World Heavyweight Championship ladder match, as John Cena and Roman Reigns punched their respective tickets, by beating Kane and a bunch of jobbers in a battle royal, respectively. Opinions are mixed on who got the easier match, but since Reigns had to drug the principal owner of WWE to even get into his match, I guess we'll give him points for creativity. Unfortunately, we have to take those points away for the scene in which fake vomit spewed out of an open door for way too long. Better luck next time, I guess!

Anyway, since we did a 4 on 3 match involving the participants on Smackdown, I'd suspect we're looking at some mix-and-match singles bouts tonight. Just for poops and giggles, I'm going to predict Reigns vs Del Rio, Sheamus vs Wyatt, and Cena vs Cesaro, with Orton taking another week off because he's HHH's favourite. And also injured.

But wait, there's more, as on Main Event, WWE announced that there will indeed be another MITB ladder match, featuring seven competitors all vying for the traditional briefcase. Freshly turned heel (and judging from his ring gear, newest Power Ranger) Seth Rollins was announced as the first entrant, and everyone else will be added tonight, possibly requiring some form of qualifying matches, possibly by names picked out of a hat before the show, I guess it depends how much time they need to fill. Again, just for the hell of it, I suspect the other six guys will probably be Ambrose, Ziggler, Sin Cara, Bad News Barrett, Big E, and Kane.

Also, we've got a PPV in one week and only three matches! Quick, assemble the leftovers for some cheap undercard filler! Who will get to face Rusev this time? I don't know, we're running out of people to play the Carl Weathers role in this terrible Rocky IV remake! Just feed him to Cena already! And will Vickie Guerrero get fired for putting Reigns in the battle royal? Probably, but you'll never know for sure unless you tune in, tonight, for Raw!




- Rumours are flying that AJ Lee, who last week may or may not have gotten married to CM Punk, may also be pregnant and thus, probably won't be back in WWE for some time. If the rumour is true, then you definitely don't want to miss tonight's live Raw report, to see if Tony suffers a complete nervous breakdown. Stay strong, Tony!

- AJ's former Chickbuster BFF Kaitlyn also got married last week, somehow without the help of an entire camera crew and scripted drama. Well, why even have a wedding, then?

- And continuing the theme (because as WWE has taught us, you actually don't want wrestling news on this wrestling news column), apparently Eva Marie will also be getting married on Total Divas, which is something I suppose I would know if I watched that show, which won't happen because I don't hate myself enough. Anyway, she's referring to it as "The Red Wedding", which, um, I'm really hoping she doesn't actually know why that's probably not the term you'd want to use. On the other hand, it would be right in line with WWE's history of using pop culture references without actually knowing why they're popular or relevant.

- If you don't understand the previous joke, that means you haven't seen Game of Thrones. What's taking you so long? Everyone else is watching it!

- Also, apparently previous episodes of Total Divas will soon be appearing on WWE Network. Truly, the Internet is full of things you'll wish you'd never seen.

- But hey, it's not all bad, as WWE is considering a whole bunch of theme weeks for the Network, including ones dedicated to Sting, Randy Savage, and CM Punk. The subtitle for those three proprosed theme weeks is apparently "Let's See How Many Rumours About His Return/Hall of Fame Induction We Can Bait The Internet Into Making Due To Having A Theme Week Dedicated To Him", but it may get changed due to being an excessively long title.

- You may have heard that WWE fired another head writer just before Raw last week, leading to Vince McMahon having more input into that night's script, which means he's being blamed for the entire vomit sketch. Apparently the sketch might have been inspired by a bad cup of coffee given to one of the McMahon family earlier in the week. Or the Mr Creosote sketch. Actually, it was probably the first one, because if they were using Monty Python for inspiration, it might actually have been funny and/or clever.

- Of course, it turns out that "head writer" in WWE is more of a suggestion than an actual responsibility, as the guy who was fired was actually in charge of a team of writers who all worked on separate storylines, had no real knowledge of wrestling, and had little direct impact on the product, so his departure won't actually affect the product going forward. But it's the wrestlers they need to fire to cut excess costs, right?

- And it's been a long time coming, but it looks like the official switch from the "scratch logo" to the logo currently being used by WWE Network will take place after SummerSlam. Which might suggest that they'll be combining the WWE and World title belts into a single one again, since they'll likely have to change the logo on the WWE Title anyway. I mean, sure, the current look is only just over a year old, but on the other hand, it's a chance to have a belt that doesn't look completely ridiculous again! And a bigger chance to have a belt that looks even more ridiculous, so we can pine for the good old days of the Spinner belt! It's win-win!

- Big Show, who's barely been on TV anyway, is taking time off to film a movie. This feels like we're trading Show for a returning Miz, fresh of filming whatever Marine sequel we're on now, and I have to say, worst fantasy trade ever. Apparently they held off Miz from returning in his hometown in Cleveland last Raw, presumably because it was the only place he might get any sort of reaction, and that would undo all the work they done in the past year of making him completely forgettable.

- There are rumours that Snooki would love to come back to WWE, because her fifteen minutes of fame ended long ago and she'd love to continue getting paid to act like a crazy person while possessing no real talent.

- And some promotion in Florida is running a fan interactive poll to see if they continue with the traditional four-sided ring or return to the six-sided ring that they ran with originally. It may seem silly, but as a wrestling fan, to me, one thing that shows a promotion that really has its shit together is a laser-like focus on the things that are most important to a wrestling show, like how many sides the goddamned ring has.

- But hey, at least TNA wrestlers' morale is high backstage. Well, somebody backstage is high, anyway.


HOT: Roman Reigns

The rocket is well and truly strapped in, and while I don't think Reigns is getting the belt at Money in the Bank, the early crowd reactions are nothing to sneeze at. I am, as always, still worried that we still haven't really seen Reigns carry his end of a one-on-one match, as they continue to protect him in battle royals and multi-man tags, and while I'm not saying he'll be horrible, I do have memories of that stinker he and Bray Wyatt put on in the weeks before WrestleMania.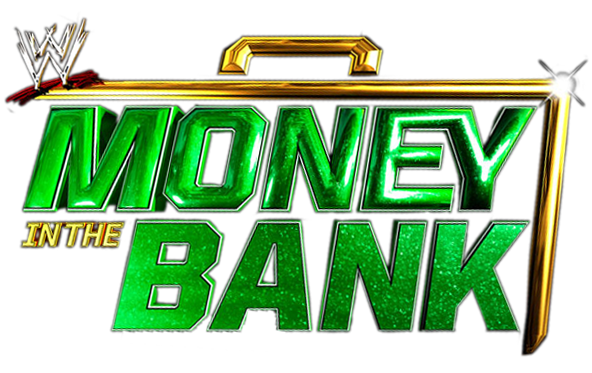 NOT: Money in the Bank

A PPV that had evolved into a must-see event in years past is looking worryingly thin on paper. Sure, the two ladder matches will be good, but with their 14 (allegedly) top guys crammed in those two matches, what's left to fill the other two hours of show? The Divas? More midget matches? Will Rusev finally have a match that goes ten minutes?



HOT: Stardust

Odd that on a night that was basically the start of Reigns' massive singles push, the guy we'd all be talking about would be Cody Rhodes in facepaint. Of course, "odd" is hardly an unusual word to use when talking about the Rhodes family. Sure, we'd all like to see Cody doing something main event-worthy, but in the current state of WWE, this is more likely to keep him featured on TV. Plus, it's fun! Wrestling's supposed to be fun, right?



NOT: Alberto Del Rio

I bet Del Rio is ruing the fact that his MITB qualifying match took place when they still had hope that Daniel Bryan would be healthy and defending the title at the PPV, because he's clearly the odd man out of the seven participants. Plus, given how protected most of the other six are, that means Del Rio is probably scheduled to eat some pins this week (after already taking the loss as part of the 4v3 match on Smackdown).



HOT: The Vaudevillains

There is nothing about this gimmick that isn't awesome, and it's worth tuning into last week's NXT just to see it, particularly since William Regal is exactly the right man to be selling the gimmick on commentary. If you're still lamenting the loss of 3MB (and hey, who isn't), well, check out this new variety act and meet your newest tag team obsession.



NOT: Vicki Guerrero

Sadly, this week could be the end of the line for Vicki's on-screen character. Sadly, because she had to go out on a vomit joke. Of course, last time she tried to leave, she ended up in a mud pit after getting one-upped by a man in drag. On the bright side, it's not like the GM job has meant anything in a long time, so good on her for getting out and looking for a new, post-wrestling, career.



HOT: Paige

Cameron isn't exactly the best Diva to put in the ring with anyone (well, okay, she might be better than Eva Marie), but at least it meant we got to see more of the fighting Paige that got over in NXT, instead of the fluky, punching bag Paige we've been given on Raw so far.



NOT: Kane

Do you know why they haven't had a stretcher match on Raw in ten years? Because they suck! And this one was no exception, highlighted by the finish, which saw Kane gently placed on the stretcher, which looked like a softer landing than my couch. If there was any doubt that Kane vs Daniel Bryan was intended as a total time-waster because they didn't intend for Bryan to be champion, the fact that they tossed off the gimmick that was supposed to headline the PPV in a foregone conclusion match on Raw is just another indicator.



HOT: Heath Slater

Probably there were better times to choose to make a face turn (and let's face it, the turn was at least partially motivated by the fact that he'll need new theme music), but it's not like the crowd wasn't dying to cheer him anyway. He might still be a jobber, but at least now he might be in on the joke.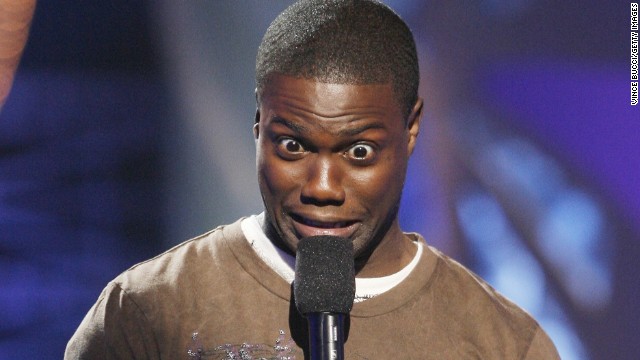 NOT: Kevin Hart

Hart's segments all basically had the feel of the guy who never even looked at the script, and possibly might not have known there was one. Of course, the same could probably be said of his movie. He's a shorter version of Chris Tucker, people, why are you encouraging him?




WWE Inactive List as of 06.16.14

Injured

- AJ Lee, out indefinitely as of April 14th (R&R)
- Christian, out indefinitely as of March 25th (concussion)
- Daniel Bryan, out 2-3 months as of May 12th (neck surgery)
- Darren Young, out 4-6 months as of April 13th (ACL)
- Rey Mysterio, out indefinitely as of April 15th (hand)
- Tamina Snuka, out 6 months as of June 6th (knee surgery)

Transactions

- Garrett Dylan, made NXT debut on June 19th NXT

- Simon Gotch, made NXT in-ring debut on June 19th NXT



WWE World Heavyweight Champion: VACANT
- Former champion Daniel Bryan was forced to vacate the title due to injury after a 65 day reign
- Next title match: Cesaro vs Randy Orton vs Bray Wyatt vs Alberto Del Rio vs Sheamus vs John Cena vs Roman Reigns, Ladder Match, Money in the Bank PPV


>

WWE Intercontinental Champion: Bad News Barrett
- 50 day reign, defeated Big E on May 4th (WWE Extreme Rules)



WWE United States Champion: Sheamus
- 49 day reign, won a battle royal that included former champion Dean Ambrose on May 5th (Raw)



WWE Tag Team Champions: The Usos
- 112 day reign, defeated The New Age Outlaws on March 3rd (Raw)
- Next title defense: vs Luke Harper and Erick Rowan, Money in the Bank PPV



WWE Divas' Champion: Paige
- 77 day reign, defeated AJ Lee on April 7th (Raw)



WWE NXT Champion: Adrian Neville
- 116 day reign, defeated Bo Dallas in a Ladder Match on February 27th (NXT ArRIVAL PPV)
- Next title defense: vs Tyler Breeze



WWE NXT Tag Team Champions: The Ascension
- 257 day reign, defeated Corey Graves and Adrian Neville on October 2nd NXT



WWE NXT Women's Champion: Charlotte
- 25 day reign, defeated Natalya on May 29th to win the tournament for the title vacated by former champion Paige




Chin has The Magnificent Seven.

Wyatt wants you not to panic about WWE's future. Which I've been saying for weeks already!

Dino has Smart Marks.





On the latest After Dark, I compare WWE to the Big Bang Theory, because in my head it totally made sense at the time! Plus, I look at whether comedy characters in wrestling are the "kiss of death" to a career, and one more time, we lament the artificially created ack of depth in WWE's roster!






411 will have live coverage of Raw tonight starting at 8 pm EDT.

From our promotional department, I've been informed that if you really do like 411Mania and all it provides, or even just me (and really, who doesn't like me), don't forget to bookmark the site in your browser or make 411 your homepage, and tell all your friends about how awesome 411 is.

And don't forget, you can follow all of the everyday goings on in 411 on Twitter.

Stephen's Twitter
http://www.twitter.com/411mania
http://www.twitter.com/411wrestling
http://www.twitter.com/411moviestv
http://www.twitter.com/411music
http://www.twitter.com/411games
http://www.twitter.com/411mma

That's our show, I will be back next week. Also, don't forget 4PC in the Games Zone on Wednesday, and the TWNE After Dark podcast on Wednesday, airing live at around 11 pm EDT on Spreaker.com, posted on 411 shortly thereafter.

Here it is, your Moment of Buddy.






Another Fun Post-Game of Thrones Activity:
Complaining That The Next Book Still Isn't Done!




Have a good one, and always be a fan.
comments powered by