SPOTLIGHTS
The 411 Wrestling Top 5 7.02.14: Week 270 - Top 5 Potential Cast Members For WWE Legendís House 2
Posted by Larry Csonka on 07.02.2014

From Hulk Hogan, Terry Funk and JBL to Ricky Steamboat, Ric Flair, Mick Foley and more, the 411 staff breaks down their top 5 potential cast members for the next season of WWE Legendís House!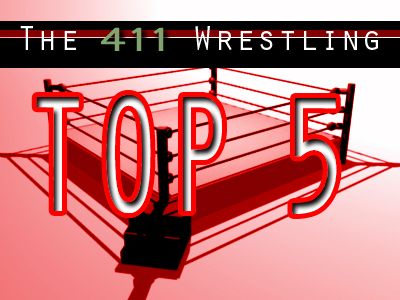 Hello everyone and welcome to 411 Wrestling's Top 5 List. We take a topic each week and all the writers here on 411 wrestling will have the ability to give us their Top 5 on said topic, plus up to three honorable mentions.

So, onto this week's topicÖ



Top 5 Potential Cast Members For WWE Legend's House 2




Name the top cast members you want to see on season two of WWE Legend's House! Writers were encouraged to use their honorable mentions this week to round out an eight member cast.




Alex Crowder
HM: Val Venis - He's a very recognizable name that fits my theme well.
HM: The Godfather - Again, another recognizable name and he probably wouldn't take crap from anyone else on the cast.
HM: Perry Saturn - This man just randomly vanished at one point, so he probably makes for an interesting background character to fill the show.

5. Steve Blackman - After seeing the preview for Blackman bounties, I think he'd make a great fit for Legends House on top of that. Anyone that looks at my list can probably find the theme, as it relates to Attitude era midcarders. The Attitude era probably had the most over midcarders of all-time, so why not give them some recognition. Anyway, Blackman is a great choice because he is a legit badass and a bounty hunter. He'll be another great background character.

4. Mick Foley - I doubt Mick Foley would ever consider this, but he's the best person I can think of. I have a few dramatic characters on the list, so I need a really peaceful character to play the Hillbilly Jim role. You need someone that is peaceful and tries to stay on everyone's good side. I'm sure some of the other guys I listed might be really peaceful, but I don't know for sure. I would have gone with DDP; however, my number 1 choice negates any possibility of a DDP appearance. Hardcore Holly was another consideration if I wanted more confrontation. In the end, Foley is the ideal candidate. If you ever watch the Legends of Wrestling roundtable, you know Mick Foley tries to keep the peace.

3. X-Pac - X-Pac causes drama without much effort. X-Pac is the perfect kind of guy to fit the niche of little annoying guy. He probably won't start any physical fights, but he will annoy people at some point. X-Pac basically fits the Jimmy Hart role. I don't think he's a bad guy or anything, yet people tend to get irritated by his actions. X-Pac is a great fit for this show.

2. Ken Shamrock - I think Ken will probably be on his best behavior (to stay on WWE's good side) and remain subdued for the most part. Still, I see a few arguments involving Sharmock coming to a boil. Shamrock is easy to provoke and knows how to sell shows well. Shamrock has previous experience on a season of the Ultimate Fighter to help. That was probably one of the highlights of the Ultimate Fighter (when it comes to coach feuds). Ken Shamrock even on his best behavior will make for good television.

1. Scott Steiner - My number one choice is must see television and the main source of provocation. Scott Steiner is the perfect man to fit this kind of show. Honestly, you could have only Steiner on the show and it'd be great. Steiner is one of the few where you hear some insane story in a shoot interview and actually believe it, like when Petey Williams explains how he quickly went down a one-way road in the opposite direction. He's also blunt with his opinion and easy to anger. I can only imagine the dramatic interactions between him and a hot-tempered Ken Shamrock (I doubt Ric Flair would sign on if Steiner was there, so he's out). Scott Steiner is the moneymaker this show needs. My only gripe is that we can't get Triple H in there too. Please WWE I'm begging you to go for the money and get arguably the best candidate for this show.





---



Wyatt Beougher
HM: Stone Cold Steve Austin - he's only in the Honorable Mentions because I don't think he'd ever do it. I don't particularly like the woman-beating aspects of his personal life, but there's no denying that Austin is one of the most charismatic Legends in the WWE's history, so he'd be a perfect fit for this show.
HM: Charles Robinson - on the caveat that Flair goes in, Lil Naitch would be the perfect non-wrestling counterpart.
HM: Josh Mathews - Mathews has been with the WWE for a dozen years now and I'd like to hear what the life of a non-superstar is like. Way to go, WWE.
HM: Vader - Vader was originally on my list but then I realized that it was hugely WCW-focused (which would be nice after a WWF-centric first season), so I bumped him down to HM.

5. Hulk Hogan - This is probably bound to happen at some point, right? He's arguably the biggest star the WWE has under a Legends contract AND he's got reality television experience. Still though, after catching an episode or two of Hogan Knows Best, this just isn't something that I want to see all that badly.

4. Dusty Rhodes - Mainly because I miss seeing Big Dust on my television, but also because the combination of he and Flair would be pure gold. He's probably the most unlikely source of charisma you'd ever expect if you just looked at him, but Dusty is the perfect example of why you shouldn't judge a book by its cover, as he's got charisma and camera presence for days.

3. Ric Flair - Naitch would be a natural choice, although with all of the alcohol in the house in Season One, I'd be worried that the producers would be getting more than they bargained for. I'm not sure how much Flair would open up about losing a son (and most of his money on at least two occasions), but if he was candid and honest, it could make for extremely compelling television. Plus, he's easily the biggest name in the WCW video library who wasn't "a WWE guy", so that adds an extra selling point if he does well on the show.

2. Phil Lafon - Give this season a more international feel with someone who spent time in the WWE but is more renowned for their work elsewhere. He's also probably the closest the WWE can get to an actual Hart, as I doubt Bret will do it and they seem to have forgotten that the Anvil is still alive (as evidenced by Bret being in Natalya's corner for her NXT Women's Title match against Charlotte at Takeover).

1. Ricky Steamboat - Savage would be my number one choice if he were still alive; unfortunately, though, he's not, and so I give the nod to my other favorite childhood wrestler. Plus, if they actually did get Flair to be on the show, it'd be cool to hear more about their classic series of matches.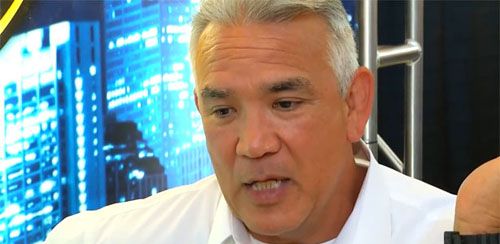 ---



JUSTIN WATRY

5. Mick Foley - I do not use honorable mentions, sorry. As for this topic, I actually wrote about it back in late 2011. Yeah, Google it. Instead of updating my choices, I will stick with my original picks since only one of them ended up on the first season. Obviously, Mick Foley wants to be with his family, have fun with his comedy shows, etc. Fine. You know what else he would like? A big paycheck from WWE. If they show him the money, he will be on Legends House. Pretty simple.

4. Iron Shiek - Do I need to explain this? Look, I am a big fan of Big Brother. I know what these reality show casting directors want (not me apparently). If WWE is going to make their network profitable (still doubt it), then you need Iron Shiek in that building. Uncensored. Air the show late at night and give it a MA rating. From there, just let the man entertain...

3. Trish Stratus - Need to have a female presence, right? Well, season one kinda-sorta did. Either way, Trish is on good terms with the company and did well on WWE Tough Enough. Now with a baby, that may be more difficult, but I made my selections over two years ago! Not much to add here.

2. Rowdy Roddy Piper - Sure, keep him in there. It would make for a pretty fun opening scene to season two of Legends House. Have Piper back at home, relaxed, and then watch him as the phone rings and it is WWE calling him to go back. The look on his face would be priceless. A returning house guest is not always that bad. Reality shows have people return all the time. Hot Rod is a big enough name and cool enough that viewers would not mind.

1. Matt Morgan - Okay, just kidding! You knew I had to...

1. JBL - Sticking with my list from late 2011. Really, I am not going to say anything bad about JBL. Plus, the man has so many outside ventures that he would surely turn down an invite for Legends House. Either way, a pick is a pick. JBL would tell it like it is and no doubt make the program MUST SEE every week. That is the whole point, right?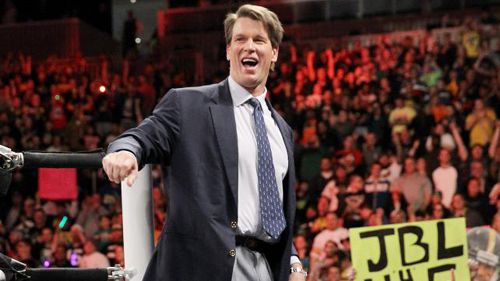 ---



Dino Zee
HM: Rikishi - Stinkfaces for everyone who doesn't take a shot!
HM: Sunny - Try to bring in the Real World crowd by bringing in someone who may in fact hook up with everyone else in the house.
HM: Mike Chioda - As a long-time WWE referee, I'd think he'd have some crazy stories, and maybe a personality that we've never been exposed to before.

5. Brutus Beefcake - I like Brutus Beefcake, and I think he's the perfect "Old 80's WWF Guy" to throw in the house. He's had his ups and downs, had an incredibly weird career, and probably has a lot of fun stories. Let's get the Barber up in the mix!

4. Lex Luger - A guy who maybe rubbed a lot of his coworkers the wrong way back in the day, the Lex Luger of today is a changed man, being reborn following an illness that nearly left him paralyzed. I'd like to see how the environment of the house- combined with any lingering rivalries from days long past- would get to Luger.

3. Slick - I'm a huge Slick fan, I am currently championing his cause to get into the Hall, and... I'd really like to see him in Legends House. He'd have some great stories about the guys he's managed, plus he'd be able to tell more of his post-wrestling life as a minister. That might not be for everyone, but I think Slick would be a fine addition to the show.

2. Nick Bockwinkel - For the sheer joy of seeing someone so undoubtedly "Old School" meshing in with the cartoonish WWE landscape, I think this would be amazing. Would he keep kayfabe the whole time, or would he actually realize the environment he's in? I'd love to see Bockwinkel lose his mind in the house.

1. Ric Flair - Ric Flair is perfect for this show. Booze. Cameras. Let's do it! I want Flair piss drunk cutting promos on everyone, telling them how and why they sucked at wrestling. Golden opportunity.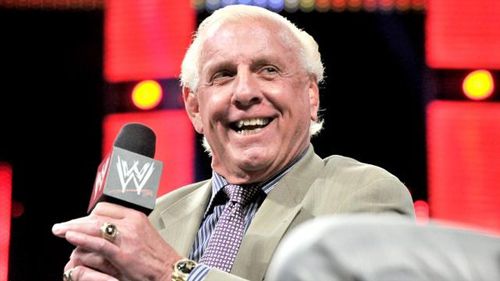 ---




D. Cannon
HM: Scott Steiner - He could truly make legends house over the top and give the show an incredibly strong youtube
following.
HM: Honky Tonk Man Initially I was considering Jerry Lawler as an HM, but his TV presence remains huge to this day. The Honky Tonk Man on the other hand is a character we don't get to watch frequently. Since an autobiography is in question a stint on this show could allow us a more detailed look behind the man who would become one of the most decorated IC champions and at someone who was truly ahead of his time.
HM: Edge - Edge would give the show a strong updated sense that the show is more than just the stars of yesteryear. Edge would give current and more recent fans a reason to watch the show, while interacting with wrestlers from bygone decades.

5. Brutus Beefcake - -Beefcake's life has been an uphill struggle and controversy has frequently been a part of it as well. In a sense he is an inspiration and in another a man who has had several career goals severed due to a freak accident. His stories on the show would be incredibly compelling, and aside from the drama, it would be fun listening to a wrestler who has portrayed so many different characters.

4. Lita - Lita would be intriguing as the first woman involved in the show. Her interactions with Edge would bring back memories of a couple that could only be described as Rated R. Lita's recent hall of fame induction also shows that WWE has interest in utilizing her. This would allow her a platform to speak about the high points and low points of her career in a new surrounding.

3. Ric Flair - Ric Flair's interactions with both Edge and Lita would be golden, and I feel that he could fill a role similar to the one given to Roddy Piper from the previous season.

2. Arn Anderson - Arn would serve as a link to the Horsemen along with Flair, but would also add a sense of reason to an incredibly chaotic edition of Legends House.

1. Hulk Hogan - Hulk Hogan has to be on an upcoming season of Legends House so why not sooner than later. Hogan would add inspiration, humor, and intensity to a show that often finds itself to be surprisingly dramatic. His ties with Beefcake would also create several interesting stories, as would his previous relationships with Edge, Flair, and Arn.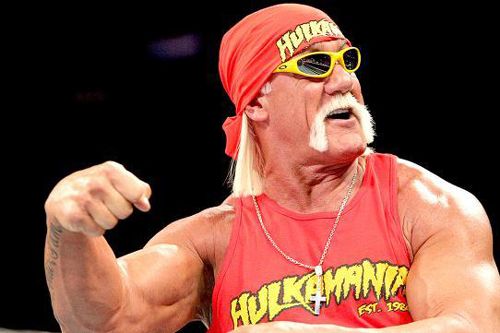 ---



Ryan Byers
HM: George "The Animal" Steele - Most of Steele's career was based on him being a mute, so having him "open up" for one of the first times would be an interesting plot thread.
HM: "Boogie Woogie Man" Jimmy Valiant - Boogie is an oft-forgotten wrestling legend who is a fountain of charisma. I think he could do wacky reality TV hijinx well.
HM: Jimmy Snuka - It probably wouldn't be in Snuka's interest to do so, but, if WWE really wanted to do something "shocking" for the show, there isn't anything bigger than Superfly talking about Nancy Argentino.

5. Mr. Fuji - Granted, Fuji is currently 79 years old, so he might be getting a bit long in the tooth for even this show. However, if he's still in the physical and mental shape to do it, he would be a great addition to the cast. Every "behind the scenes" story that I've ever heard about Fuji makes it sounds like he has (or at least had) a personality tailor made for modern reality television. Most of those stories involve practical jokes or "ribs" that nowadays we would at best call mean-spirited and at worst call sociopathic, including one that was the inspiration for the "Pepper" angle during Al Snow and the Big Bossman's feud, if you get my drift. Chances are that he's mellowed in his older age, but, if he's even half as mischievous as he used to be, a whole episode could be built around Fuji pranking his housemates.

4. Paul Orndorff - Aside from his cameo at Wrestlemania XXX, Paul Orndorff has largely stayed out of the wrestling limelight these last several years, and I've not heard him comment much on his career. However, he had a very interesting run, and I think hearing him discuss it, even in the quasi-worked world of reality TV, could be entertaining. Hulk Hogan vs. Paul Orndorff was, by some measures, the best-performing house show program of Hogan's entire run as WWF Champion. Yet, coming off of that run, Paul Orndorff was never a top heel again. He had a lengthy career afterwards and a career that was nothing to sneeze at, but he was never again booked like nor is he really remembered historically as the guy that gave the Hulkster one of his most financially successful feuds. Part of that was due to a neck injury that was never cared for as it should have been and resulted, particularly in his later years, in Orndorff's once-magnificent physique atrophying into something far less than what it used to be. If presented correctly, it could be captivating to hear Mr. Wonderful comment on this meteoric early success followed by his descent into being an historical footnote.

3. Jesse "The Body" Venutra - Similar to Orndorff, I think that one of the things that would make Ventura an interesting addition to a Legends House cast would be the fact that he's not had heavy ties to professional wrestling over the course of the past couple of decades. He's instead been busy with other projects, most notably his political career and subsequently a turn as a television host of his own projects, initially with truTV and now with the Larry King startup network Ora. He is extremely opinionated, and that nature has lead to him even butting heads with WWE on several occasions, which would be somewhat of a welcome change from the season one Legends House cast, which consisted primarily of people who have had positive relations with the company throughout their careers, stints with WCW notwithstanding. In particular, I'd get a chuckle out of Ventura going to watch some old WWF pay per views on the WWE Network, only to learn that his commentary has been cut out of them.

2. Dusty Rhodes - When he comes back to WWE television this days, he's largely the goofy, dancing, fun-loving grandfather character, and that makes it a bit difficult to remember that, for many years, Dusty Rhodes was one of the single largest stars in professional wrestling in front of the camera and one of the single largest bookers/power brokers in the industry behind the camera. He's done literally almost everything that there is to do in the industry, and by all accounts he remains a fairly humble, down-to-earth person despite it all. Dusty's historic role in wrestling could create some unique dynamics, particularly if you assemble a mixed cast of individuals who worked with him in the promotions that he booked and individuals who worked against him competing promotions, as I have actually done here. The people who worked with him would either revere him or have old axes to grind, while you could also have a memorable blowup between Dusty and WWF/WWE loyalist attempting to downplay his historical significance.

1. Terry Funk - I've listened to a lot of Terry Funk shoot interviews in my day, and, in doing so, I've developed the opinion that he may be one of the single smartest men in wrestling history when it comes to the psychology of the sport, i.e. knowing what will manipulate a crowd and what will make money. In a lot of regards, reality television is a modern equivalent of what pro wrestling was thirty or forty years ago, insomuch as you're doing a largely worked show, though you're presenting it as though it is legitimate, the best stories have some basis in reality, and there are many hardcore fans who will defend its legitimacy to the nth degree. That's one of the things that made season one of Legends House worth watching in my opinion. The storylines in and of themselves didn't entertain me, nor did the contrived activities. What entertained me was watching these old workers from a bygone era of professional wrestling taking their old "working" skills and attempting to apply them to a new worked genre that has some similarities in psychology to pro graps. That's why Terry Funk tops my list, because I believe him to be among the elite wrestling psychologists and, more than anybody else, I want to watch him apply his skills in this new genre.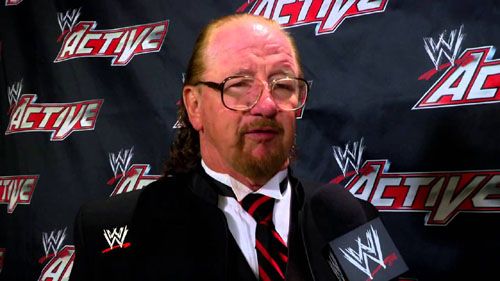 ---
YOUR TURN KNOW IT ALLS

List your Top Five for this week's topic in the comment section using the following format:

5. CHOICE: Explanation
4. CHOICE: Explanation
3. CHOICE: Explanation
2. CHOICE: Explanation
1. CHOICE: Explanation
Your heart is free. Have the courage to follow itÖTO CSONKA'S TWITTER!

http://www.twitter.com/411wrestling
http://www.twitter.com/411moviestv
http://www.twitter.com/411music
http://www.twitter.com/411games
http://www.twitter.com/411mma

Have you checked out the Csonka Podcasting Network? If you haven't, you should We run anywhere from 15-20 shows a month, discussing pro wrestling, the world of MMA, the NBA, general sports, popular TV series of the past, bad movies, battle rap, interviews, MMA & Wrestling conference calls and more! Around 10 different personalities take part in the various shows, which all have a different feel; so you'll likely find something you like. All of the broadcasts are free, so go ahead and give a show a try and share the link with your friends on the Twitter Machine and other social media outlets! Running since May of 2011, there are currently over 500 shows in the archive for you to listen to.



Larry Csonka is a Pisces and enjoys rolling at jiu jitsu class with Hotty McBrownbelt, cooking, long walks on the beach, Slingo and the occasional trip to Jack in the Box. He is married to a soulless ginger and has two beautiful daughters who are thankfully not soulless gingers; and is legally allowed to marry people in 35 states. He has been a wrestling fan since 1982 and has been writing for 411 since May 24th, 2004; contributing over 3,000 columns, TV reports and video reviews to the site.
comments powered by