SPOTLIGHTS
Wrestling's 4Rs 6.30.14: WWE Smackdown & TNA Impact Reviewed
Posted by Daniel Clark on 06.30.2014

Bobby Lashley celebrated his TNA World Title win, Smackdown was the final build to MITB and more! Wrestling's 4Rs breaks down the Right, the wRong and the Ridiculous of WWE Smackdown & TNA Impact.


How the 4Rs of wRestling Work!
Here is a quick explanation of the 4R's. The column will run TWO times a week. We will group our feelings on the shows in various categories: The Right, the wRong and the Ridiculous. The Right is stuff that worked very well: a great promo, a great match and so on. PuRgatoRy is a section between the right and wrong. It shows equal traits from both sides that cannot be ignored and needs discussed. It is not a bad place per say, as things can get remedied or go the wrong way the very next week. The wRong is what it sounds like: bad matches, bad or boring promos and so on. The Ridiculous is stuff that had no right on TV: Stupid angles and so on. And there is always a possibility of a 5th R, which is as bad as they come. This column is supposed to be analytical, and at the right time very critical of the shows, it was the whole reason it was created. This is not a "mark" column, nor a "smark" column, our goal is to analyze the show from many different fronts, reward the good and call out the bad. We will not apologize for our opinions, they are as they are, whether positive or negative.
---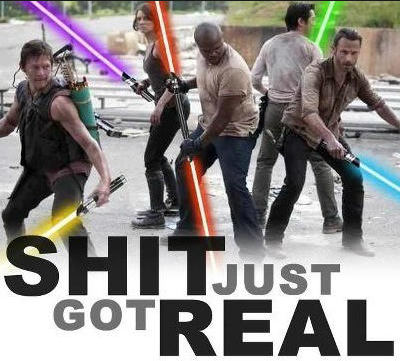 By: Jericho Ricardi
IMPACT 6.26.14:
QUICK MATCH RESULTS:
Gail Kim and Taryn Terrell def. The Beautiful People (Kim pins Angelina w/ Eat Defeat) (Time not available, around 7:00)

Sanada def. Crazzy Steve, DJ Zema, and Manik in a four-way to retain the X-Division title (Sanada pinned DJ Z w/ Tiger Suplex) (Time not available, around 4:00)

James Storm def. Mr. Anderson via Last Call Superkick at 3:05

Magnus and Bram def. Abyss and Willow (Bram pinned Abyss via Janice to the gut) at 9:20


Before I begin, I just want to note that this is going to be a shorter report than usual. Having a super-busy weekend. Also, I'm also going to bring down the video game references a notch this time because while they're fun, I overdid it last week with cute Street Fighter names and so forth. So yeah, I'm going to curb that a bit this week... kupo.


THE RIGHT:
Kenny King: This guy continues to be one of the best things about Impact, but I still wish they'd give him more wins and more of a platform to show off his personality. He's the "King of the Night", but what exactly does that mean? I want to tune in one of these days and see him flirting with Christy Hemme, in his own way. "Yeah girl, show me those titties. I'm the King of the Night Kenny King." He could go up to Taryn Terrell and comment on "That bangin' MILF bod". He'd be like the AJ Grey of Impact Wrestling, except cool.

DJ Zema: The second-stringer, bench-player of the BroMans is actually the most interesting one. This guy is criminally under pushed by the company, in my opinion, and consistently manages to be one of the best wrestlers and best talkers they have in addition to having a marketable look. This week he single-handedly got me interested in the X-Division match. "I speak STRONG STYLE, BRO!"

The Women's Match: Good match here that set the wheels in motion for Taryn and Gail battling over the title in the future. I'm normally vehemently opposed to champions getting pinned, but it's somewhat excusable when it's in a tag match and continues a storyline that the champ is involved with, as we saw here. When it's a throwaway match that isn't part of a storyline and the champion gets pinned one-on-one, that isn't such a great thing. Poor Wade Barrett.

Lashley's celebration, Roode's Promo and MVP's axing: Great to see Roode back. He's got the biggest potential upside of anyone in TNA and I'd like to see them really get behind him. By this time next year I hope he's their consistent top guy. It was also great to see MVP get stripped of power, even it was via a sudden decision by the mysterious and unseen Board of Directors. Would have preferred to see him lose power via a match with Kurt Angle or something, but that can't really happen now since MVP is injured. Has any major injury ever happened at a worse time for a wrestler, aside from Daniel Bryan's recent neck injury? In both cases, we had guys finally getting pushed to the top, only to be derailed immediately. MVP was set for his one PPV main event ever, and lost it. It's unfortunate. Regardless, I enjoyed this segment, even though it went on too long (more on that later).

Kurt Angle, the freaking boss: I could see "Cause I'm the freaking boss!" becoming a catchphrase real fast if he keeps using it. Very good choice for new GM of Impact and I'm glad the MVP era is over with.

Ethan Carter III brawls with Tommy Dreamer: Young Roger Daltrey and Michael Douglas battled all around the arena. This was slightly out of nowhere and went on a bit long, but I'm nitpicking. It's a feud with potential and we're seeing the opening salvos of it. I like that facing guys like Bully Ray and Tommy Dreamer is somewhat out of EC3's blueblood element, giving him a chance to prove his toughness out of necessity.

Monster's Ball: This feud just keeps going and going, and isn't that interesting anymore. So I guess it works that this is the big feud-ending match. Not sure why they didn't do this at Slammiversary, but no big deal. Battousai the Magnus took a vicious chokeslam on thumbtacks and Bram (who needed a win the most) got the win via a brutal JANICE critical hit to Abyss. Much better match than I expected, and more or less what I hoped we'd get at Slammiversary (except there were no crimson masks here). It's just as well, more people got to see it this way.


puRgatoRy:
Anderson Vs. Storm: This feud is still going on?

Willow Promo: This is really starting to feel like a waste of Jeff Hardy. I like Willow in small doses as an alter ego, but it makes little sense to keep your arguably biggest star under a mask for this long. That said, it was entertaining. I was waiting for him to say "You merely adopted the Monster's Ball match. Abyss and I were born in it! Molded by it!"

Seriously, where the hell are Madison and Brittany?: Did they drop off the face of the Earth after that one Impact that got everyone talking, or what? Doesn't make any sense. Can't really put this in the Wrong because it's simply something that I'm baffled by rather than an actual affront that this episode poses.

X-Division Match: Decent match here, but it had a lot of contrived spots. Sanada just doesn't seem to be as over as he should be at this point. At all. On a side note, I wonder if Crazzy Steve is ever going to be repackaged as Stable Steven, who does nothing but chinlocks. Nothing too wacky for Stable Steven.


THE wRong:
Everyone Talks Too Much: I feel like I've been saying this every week, but it continues to be the case. This show isn't "As The MVP Turns", nor is it "All Dixie's Children". It's Impact Wrestling, and there's too damn much soap opera and talking. This stuff is interesting, but only to a point, and overdoing it is a good way to turn off viewers who simply get bored waiting for some action. Some talking is good, just not this much. Less MVP ranting on and on, more suit-clad Kenny King going up to Velvet Sky and going "Vel Vel, lemme bounce that ass. I'm the King of the Night Kenny King."

The matches are too short, and there aren't enough of them: Again, I feel like I mention this every week. It's a direct result of Everyone Talking Too Much. There was a lot of plot development that needed to happen, but I feel like they could have taken 10 minutes away from the promos and added it to the matches to have a more exciting show. If nothing else, the show should always begin and end with strong matches. Beginning and ending with long-winded promos only makes the lack of matches in-between seem even worse.

THE RIDICULOUS:
NOTHING



The 411:


Good show this week, though it seemed like not a whole lot really happened outside of the Angle-as-GM reveal. Following the heels of a very good Slammiversary and an extremely eventful Impact, I was expecting a bit more this week. The shows lose a little something when they aren't live (or almost-live), unfortunately.

And much like a taped off-week Impact, this edition of the 4Rs is somewhat of a placeholder since time is tight. Be back next week with something more in-depth. In the meantime, I'm going to create-a-wrestler Kenny King in the next wrestling game I play.

Cheap plug time, check out my musings on video games and media at Coronajumper.com. This week I'll be looking at Elder Scrolls: Daggerfall and the Final Fantasy series, as well as some Highlander. And tune in here at 411 next Monday for more Impact 4Rs.

Show Rating: 7.2

As a reminder, I will be going by the 411 scale…

0 - 0.9: Torture
1 - 1.9: Extremely Horrendous
2 - 2.9: Very Bad
3 - 3.9: Bad
4 - 4.9: Poor
5 - 5.9: Not So Good
6 - 6.9: Average
7 - 7.9: Good
8 - 8.9:Very Good
9 - 9.9: Amazing
10: Virtually Perfect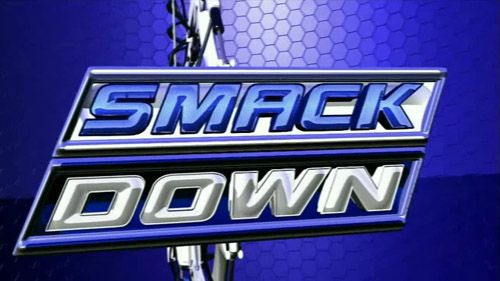 By Daniel Clark
Smackdown 6.27.14
QUICK MATCH RESULTS:
Sheamus def. Bray Wyatt at 8.28 by disqualification

Dean Ambrose def. Bad News Barrett at 6.33 by pinfall

Paige def. Cameron at 1.13 by pinfall

Alberto del Rio and Cesaro def. Rob Van Dam and Cesaro at 10.00 by submission

Rusev def. Sin Cara at 0.46 by submission

Roman Reigns def. Kane at 5.10 by disqualification


THE RIGHT:
Sheamus vs. Bray Wyatt: This was not the match that these two could have put together, but for a preview of what could happen at MITB, this was fine. It seemed that they were holding back slightly and never truly got going, but still managed to put together a fairly reasonable match. The main purpose was to try and set up MITB – not just the title match but also the tag titles with the Usos and the Wyatt Family at ringside – and I guess that was achieved, as the Usos got the upper hand going into the PPV after they took after the Wyatts after the match. Sheamus came away from this looking reasonably strong as well, as he could have won the match if it had been not for the interference of Luke Harper, while Bray stay strong as he managed to bail out of the ring before Sheamus could hit him with the Brogue kick.

Goldust/Stardust: The idea of this is rather silly and ridiculous but so far it seems to be working and is giving the Rhodes brothers something to do. If the crowd really get behind this then they can have another run as potential tag champions, while if not, it can be the catalyst for a heel turn and the singles match between them that has been on the cards for a long time. I think both men know that the stardust gimmick is slightly bizarre but they are trying to make this work and Cody threw everything he had into the promo he cut, with the mannerisms and the actions fitting in perfectly with the gimmick. It may be over the top, but at the moment, it is working.

Roman Reigns vs. Kane: Roman Reigns stands tall at the end of the show which pretty much signifies that he won't be the one leaving with the title belt at the end of the show, but does continue to allow him to be dominant and look like a threat to the top names and a future champion. There was intrigue shown as well with the actions of Kane by him setting up the ladder but allowing Randy Orton to climb up in and take down the belts, but with Orton not trusting him at all throughout the process, making you wonder whether or not Kane will actually be helping Orton or whether he will go into business for himself. This did a decent job of setting up the MITB match.


puRgatoRy:
HHH/Seth Rollins/Randy Orton promo: There was really wrong with this promo except for the fact it was just a little bit bland and samey. HHH says that Rollins and Orton will win the matches at the MITB, they agree, there is a bit of tension between them as they insinuate that each other might not get the job done, and then HHH calms everything down at they are friends again. Nothing really wrong with this and it did the job of reminding people and promoting the MITB matches at the PPV, but it was the same kind of segment that we have seen before from the authority recently. Orton winning is apparently what is best for business and he will be the man the authority is supporting, but not the man who is likely to win the match.

Rusev vs. Sin Cara (1) : Lana cut a logical promo on why Russia is better than the USA. Big E came out after the match and cut a decent promo hyping up the strengths of the USA and that he will stand up to Rusev. They had a decent brawl and for once, Big E got the upper hand against Rusev and actually made you think he might have a chance to beat him on Sunday. But…

Rob Van Dam/Dolph Ziggler vs. Alberto Del Rio/Cesaro: The match was absolutely fine and got enough time to make it worthwhile. The end sequence to the match was pretty good and exciting. The team who has two men in the MITB match for the belt rather than the match for the contract got the win, as they should have done. RVD took the fall in the match, which he should be doing rather than Ziggler. And Del Rio got the win in the match that he pretty much had to do to give him some credibility and he has not had many wins in recent months, let alone against big names. But the problem here was the commentary that made it difficult to concentrate on the match and I was just willing them to shut up. I'm not sure where the fault lies here – whether it is with Michael Cole and JBL for not keeping the discussion around the match or with Paul Heyman for refusing to engage properly in any conversation and talking about things that were not relevant or helpful in the slightest.


THE wRong:
Dean Ambrose vs. Bad News Barrett: This whole match/segment just seemed to be slightly off and no-one was really on the top of their game here. The match between Ambrose and BNB was not particularly great, was quite slow, and it didn't seem as if the crowd were particularly into the match either. And there was a very long headlock from BNB that seemed to go forever which would be fine if this in a longer match than a 6.33 TV match. The ending, with Ambrose winning, sees yet another clean defeat for the Intercontinental champion, and there is a definitely curse placed on whoever holds that belt that means they are not allowed to win non title matches, and given that Seth Rollins ended up attacking Ambrose after the match, there was no reason why he couldn't have done so during it to cost him another match. Jack Swagger appearance after the match where he takes out BNB (and seems to injure him in the process) and then initially gets the better of Ambrose was fine, but when he has been losing matches in less than three minutes on a regular basis, there is no reason for him to be in the match, and because of his recent record, he can't be taken seriously as a threat to win. Just a segment/match that didn't really work for me.

Paige vs. Cameron: Thankfully this was short, as Cameron truly is horrible in everything that she does, and I'm sure that there is anyone who truly cares about the Funkadactyles enough to want to see them split up and feud. The biggest problem at the moment with the divas division is that there seems to be plenty of feuds and storylines going on but none of them concern Paige, who is actually the champion, which leads to this situation where the crowd haven't really gotten into Paige at all because they haven't been given a chance to. Paige got over in NXT because of a) her in-ring ability, and b) cutting promos, of which, neither she has been able to do on the main roster. The "brawl" between Cameron/Naomi and Paige was pretty poor as well, and didn't really accomplish the purpose of making you care and want to see their title match on Sunday.


THE RIDICULOUS:
Rusev vs. Sin Cara (2): Lana and Rusev have an issue with the USA, so tonight, he faces Sin Cara, who is Mexican… Not the best way to get across their point and surely there could have been an American jobber to feed to them instead.



The 411:


As the final episode and the final chance to push the Money in the Bank PPV, this show was reasonably effective in achieving that aim. All of the matches that will take place on the PPV got an element of build up to them and all were featured in some sense, so in terms of preparing and promoting that event, this did its job.

But as an episode on its own, it was not the best episode of Smackdown and it felt as if everyone was either holding something back or slightly off their game.

Sheamus/Bray Wyatt was a decent match but felt as if it was a version of what they could do if they were given the time and the chance, while the main event between Roman Reigns and Kane was not much of a match but also just something to set up the closing show angle with Kane seemingly in support of Randy Orton, before Reigns had a chance to be dominant and close the show with the title belts in his hands.

The opening promo with the new authority was perfectly fine, but nothing that hasn't been seen or heard before, while the Dean Ambrose/Bad News Barrett match was disappointing in its execution, while BNB getting injured after the match does not help the MITB match at all as he would have been one the favorites to win it, particularly with Seth Rollins and Ambrose almost certain to cost each other the match, while Dolph Ziggler and Rob Van Dam lost a decent match to Cesaro and Alberto Del Rio, neither of whom have any real chance of winning the MITB match for the belts.

The rest of the show was much of a muchness really. Paige and Naomi's segment seemed to set up their title match, but the poor quality of the brawl that they had didn't exactly make you yearn to see them fight on Sunday. Rusev's continues to squash people and although Big E got the better of him in the brawl they had, it didn't really do enough to convince you that he is actually going beat him, while the Goldust/Stardust promo was entertaining and showed that both men are giving this angle their all, it was a backstage promo to set up a throwaway match on the PPV.

As a preview show for MITB, there was not a lot wrong with this, but really, I would be hoping that Smackdown can be used as something more than that.

Show Rating: 6.5

As a reminder, I will be going by the 411 scale…

0 - 0.9: Torture
1 - 1.9: Extremely Horrendous
2 - 2.9: Very Bad
3 - 3.9: Bad
4 - 4.9: Poor
5 - 5.9: Not So Good
6 - 6.9: Average
7 - 7.9: Good
8 - 8.9:Very Good
9 - 9.9: Amazing
10: Virtually Perfect

Have you checked out the Csonka Podcasting Network? If you haven't, you should We run anywhere from 15-20 shows a month, discussing pro wrestling, the world of MMA, the NBA, general sports, popular TV series of the past, bad movies, battle rap, interviews, MMA & Wrestling conference calls and more! Around 10 different personalities take part in the various shows, which all have a different feel; so you'll likely find something you like. All of the broadcasts are free, so go ahead and give a show a try and share the link with your friends on the Twitter Machine and other social media outlets! Running since May of 2011, there are currently over 500 shows in the archive for you to listen to.






The 900th edition is over…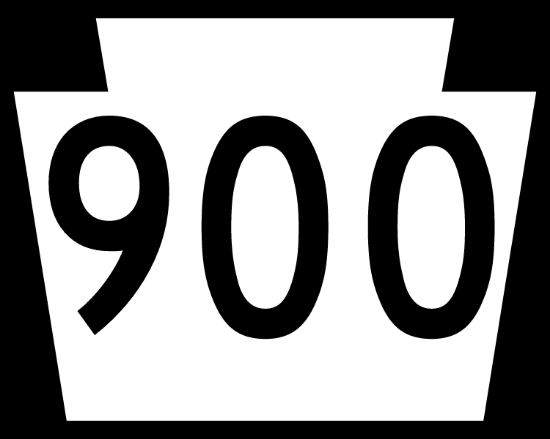 Thank you for bein' a friend…
http://www.twitter.com/411wrestling
http://www.twitter.com/411moviestv
http://www.twitter.com/411music
http://www.twitter.com/411games
http://www.twitter.com/411mma
comments powered by