SPOTLIGHTS
411's Wrestler of the Week 7.01.14: Year 10, Week 12
Posted by Larry Csonka on 07.01.2014

John Cena won the WWE World Title, Seth Rollins won the MITB match, Yujiro Takahashi won the IWGP NEVER Openweight title and more! But who won 411's Wrestler of the Week? Find out inside!




Welcome to YEAR TEN, WEEK 12 of 411's Wrestler of the Week. A quick overview of the rules to kick things off for us as a reminder…

Each writer chooses FIVE wrestlers (although ties and tag teams are allowed) from any promotion and each wrestler gets a point total attached to that ranking. It looks a little like this…

1st - 5
2nd - 4
3rd - 3
4th - 2
5th - 1

Then we tally up the votes and the official 411 Wrestler of the Week is crowned. But wait, there's more! Each week the top SIX vote getters get a points value for their ranking which looks something like this…

1st - 15
2nd – 12
3rd - 9
4th - 6
5th - 3
6th - 1

...and they go towards the 411 Wrestler of the Year award to be announced each year around WrestleMania. This will be posted every Tuesday (the voting week runs Monday through Sunday). Let's see who wins this week…

---



Larry Csonka
1) John Cena:
At the MITB PPV, John Cena outlasted everyone to win the WWE World Heavyweight Mega Title of the Universe. This was Cena's 15th world title, and they played it up as a pretty big deal at the show. All signs point to Cena vs. Lesnar at Summerslam, which if it is close to their first encounter when Brock returned, should be awesome.

2) Seth Rollins: Seth Rollins won the MITB match at the PPV, which continues the momentum of his heel turn and allows him a shot to cash in for a title shot when he desires. 2014 appears to be a big year for Mr. Rollins.
3) Yujiro Takahashi: Yujiro Takahashi defeated Tomohiro Ishii to become the NEW IWGP NEVER Openweight Champion.
4) Suwama
5) Jimmy and Jey Uso


JUSTIN WATRY
1) Seth Rollins
I think Seth Rollins gained more than John Cena at Money in the Bank. Cena will get a nice little transitional title run for a month or two. Rollins, on the other hand, just set himself up very nicely for the next year at least. I hope WWE handles his MITB briefcase like Edge in 2005. Do not rush into anything. Have him gloat about it for close to the full year...then strike!

2) John Cena: Like it or not, he is the BEST choice right now. A one month transitional title reign for Bray Wyatt, Cesaro, or whoever is a waste of time. If you are a fan of those guys, you should be HAPPY they lost! Cena has credibility for life. He can hold the title for a month or two, until he loses it at WWE Summerslam. Either Brock Lesnar or Daniel Bryan, the perfect opponent is John Cena.
3) Roman Reigns: Thankfully, WWE is playing it cool with him. Be patient. Let the fans rally behind him. His time will arrive to become THE MAN! Money in the Bank was far too early. A big showdown match with Triple H or Randy Orton is next.
4) Jey Uso
5) Jimmy Uso


Ryan Byers
1) Seth Rollins
Rollins picked up what was unquestionably the biggest individual victory of his WWE career to date, walking out as the briefcase holder after the Money in the Bank ladder match. In addition to that, he also survived the most hellacious looking bump of the evening, as he got back dropped off a ladder and hit a ladder bridge on the way down, only for the bridge to (seemingly accidentally) give way, causing him to then bang his face on a ladder rung and his head on the mat as he fell further. He's got the respect of the fans, he's apparently got the respect of the powers that be, and everything is looking up for Seth Rollins.

2) Yujiro Takahashi: Takahashi, who for a time looked like he was condemned to second match purgatory, has turned things around since joining the Bullet Club, and now he has defeated cult hero Tomohiro Ishii to become the new NEVER Openweight Champion. Interestingly, his resume now shows him holding all of the same titles that have been held by his former NO LIMIT tag team partner, Tetsuya Naito.
3) Isami Kodaka: Kodaka won the King of DDT tournament this weekend, defeating Kota Ibushi and KUDO on the same show. This earns Kodaka a spot in the main event of Ryogoku Peter Pan, which over the last several years has become one of the biggest annual Japanese wrestling cards.
4) Dean Ambrose
5) John Cena


Mike Hammerlock
1) Seth Rollins
He took sick bumps along the way to winning the MITB briefcase match. He also delivered a great, short, prophetic promo. His character took a massive leap forward in terms of establishing his field marshal credentials. In fact, the match pushed everyone in it forward. Dean Ambrose got huge pops. RVD had easily his best match since his return to the WWE. And the WWE needs its collective head checked if it doesn't start giving Dolph Ziggler, Jack Swagger and Kofi Kingston better stories/booking. Kofi had numerous big spots and his near-win moment legitimately had me marking out, which is why he's got a vote below. Also, it's really time we started talking about Money in the Bank as one of the WWE's Big Four (or Big Five). It's become a much bigger deal than Survivor Series.

2) Jimmy Uso: Great kickoff match from the Usos and the Wyatt Family. Hopefully it reminds the WWE that when it gives time and attention to tag team wrestling, it pays off. Jimmy and Jey are crazy over right now. Their MITB performance made the case that they deserve as much spotlight as the WWE can give them.
3) Jey Uso: Explanation here for why John Cena didn't get my #1 pick. He did just about nothing all match long and perked up to hit two AAs at the end for the win. It was not an impressive performance. Sheamus and Randy Orton carried the action. Roman Reigns had a big rally that popped the crowd. Cena's win really is more about setting up a SummerSlam match with Brock Lesnar, which is the 100% wrong way to book your title match at a major event. It sends the message that most WWE pay-per-views are just super-sized Raw episodes. If Lesnar-Cena is the SummerSlam plan, the E should have found a more creative, less obvious way to make that happen. This is not best for business. It's lazy, and Cena's lazy effort in his big kayfabe win only underscores that. Overall it's going to be received like it's a heel win because SuperCena is beyond tiresome.
4) John Cena
5) Kofi Kingston


Dylan Diot
1) John Cena
John Cena defeated 7 other men in a ladder match to win the vacant WWE World Heavyweight Championship. Cena now looks to be on pace for a clash with Brock Lesnar at Summerslam and once again reigns supreme at the top of the company.

2) Seth Rollins: Seth Rollins won the Money in the Bank briefcase, withstanding the onslaught of Dean Ambrose and now continues to have the most momentum in the company.
3) Suwama:Suwama ended the short reign of Takao Omori to become the NEW Triple Crown champion and once again becomes the main man in AJPW.
4) Yujiro Takahashi
5) The Usos


Alex Crowder
1) Seth Rollins
Seth Rollins to me was the obvious pick from WWE. Even though a PPV passed I don't feel anything mind blowing happened. Honestly, from heel heat alone Rollins probably the World championship now; nevertheless, he won in an awesome match with a lackluster ending. Rollins now has the opportunity to become World champion, and should continue to feud with Dean Ambrose in awesome matches.

2) Suwama: I've always thought Suwama is severely underrated by most. The man has had plenty of awesome matches and could be considered All Japan's Ace at times. He'll probably continue to do the same after regaining the still illustrious Triple Crown championship.
3) Yujiro Takahashi: Everyone has been impressed with Tomohiro Ishii as of late. The fans have really warmed to him, so Takahashi got a big victory by besting him for the NEVER Openweight championship.
4) The Usos
5) John Cena


Andrew Shillinglaw
1) John Cena
Ultimately, Seth Rollins' win will do more for his career but the biggest prize in wrestling is the WWE Title. John Cena won that for the fifteenth time putting him one away from Flair's record (although I know that Flair's record ultimately will ALWAYS hold more weight due to reign length). The match was way better than I thought it would be too. Cena gets my nod here.

2) Seth Rollins: This could be a career making type match depending on where they go. He looked great in it and won the briefcase. Big, big week (and year, for that matter) for Seth Rollins.
3) Suwama: You know what's better than one belt? THREE BELTS! New Triple Crown holder, and that's a big deal.
4) Yujiro Takahashi
5) Kurt Angle


Greg DeMarco
1) John Cena
I know people are going to try to justify putting Rollins at #1, but that's completely asinine. What? Hate all you want, but as of last night's PPV…THE CHAMP IS HERE! If you've seen his tweets, Cena completely expects the hate. But make no mistake about it—he's now a 15-time world champion, further solidifying his place amongst the greatest of all time. I'm not 100% sure he's losing the strap at SummerSlam, either.

2) Seth Rollins: I may not consider him to be #1, but winning his first Money In The Bank briefcase is in fact a big deal. Rollins has an amazing future ahead of him, and we're all witness to it.
3) Vickie Guerrero: How soon everyone forgets! Vickie kicked off the week in spectacular fashion, and did something few get to do – She walked out of her last WWE showing happy and excited for her own future. You'll be missed Vickie…I look forward to your Hall of Fame induction in a few years!
4) Jimmy & Jey Uso
5) Dean Ambrose

---
THE WINNERS~!
Special Mention…Roman Reigns, Vickie Guerrero, Dean Ambrose and Isami Kodaka - 3 Votes


Fifth Place…The Usos - 11 Votes


Fourth Place…Suwama - 12 Votes


Third Place…Yujiro Takahashi - 14 Votes

Your NEW IWGP NEVER Openweight Champion



Second Place…John Cena - 28 Votes

Your NEW WWE World Heavyweight Champion!



And 411's Wrestler of the Week is…




















Seth Rollins - 36 Votes

Your 2014 WWE Money in the bank winner!




Year-End Standings~!
And here are the standings after week twelve…

Seth Rollins - 60pts.

Eric Young - 58pts.

Roman Reigns - 46 pts.

AJ Styles - 45pts.

Dean Ambrose - 25pts.

Kyle O'Reilly - 21pts.
Bad News Barrett - 21pts.

John Cena - 18pts.
Cesaro - 18pts.
Bray Wyatt - 18pts

Batista - 16pts.

Bobby Lashley - 15pts.
YAMATO - 15pts
Takao Omori - 15pts

Sheamus - 14pts.

Ricochet - 12pts
Icarus - 12pts.
Paige - 12pts.
Daniel Bryan - 12pts.

Michael Elgin - 12pts.
Bobby Fish - 12pts.

Adam Cole - 9pts.
Charlotte - 9pts.
Luke Harper - 9pts.
Triple H - 9pts.
Davey Richards - 9pts.
Eddie Edwards - 9pts.
Yujiro Takahashi - 9pts

Alicia Fox - 7pts.

Suwama - 6pts
Bad Luck Fale - 6pts
Biff Busick - 6pts.
Randy Orton - 6pts.
Erick Rowan - 6pts.

Stardust (Cody Rhodes) - 3pts.
Tyson Kidd - 3pts.
Tyler Breeze - 3pts.
Adam Rose - 3pts.
Jey Uso - 3pts.
Jimmy Uso - 3pts.

Dasher Hatfield - 2 pts.
Mr. Touchdown - 2 pts.

Kane - 1pt
Brie Bella - 1pt
Uhaa Nation - 1pt
Kota Ibushi - 1pt
Sanada - 1pt
Alex Shelley - 1pt
Isami Kodaka - 1pt
KUSHIDA - 1pt
Vickie Guerrero - 1pt

---
Voting began 4.15.14
Year-End Rankings Key:

WWE Contracted Wrestlers are represented in BLUE.

TNA Contracted Wrestlers are represented in GREEN.

ROH Contracted Wrestlers are represented in RED.

US Independent Wrestlers are represented in MAROON.

Japanese Contracted Wrestlers are represented in BLACK.

Mexican Contracted Wrestlers are represented in MAGENTA.

Other International Wrestlers are represented in INDIGO.

---
**PREVIOUS WINNERS**

Year One Winner: Ric Flair (2005-2006)


(Shortened year, starting September 2005)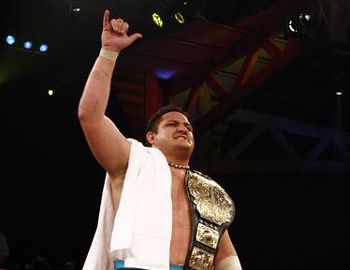 Year Two Winner: Samoa Joe (2006-2007)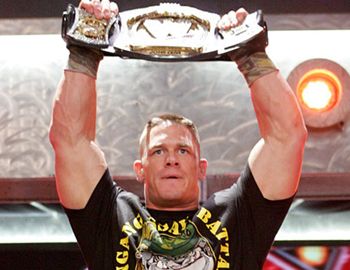 Year Three Winner: John Cena (2007-2008)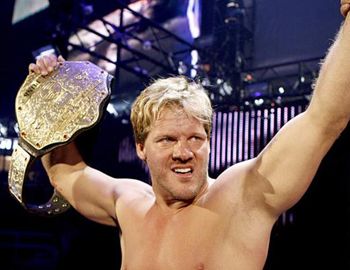 Year Four Winner: Chris Jericho (2008-2009)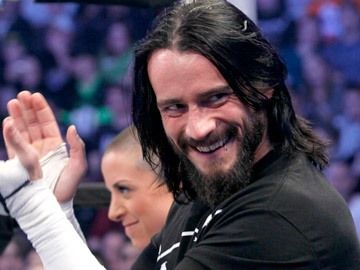 Year Five Winner: CM Punk (2009-2010)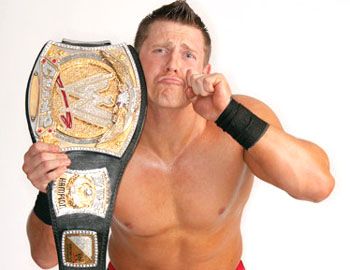 Year Six Winner: The Miz (2010-2011)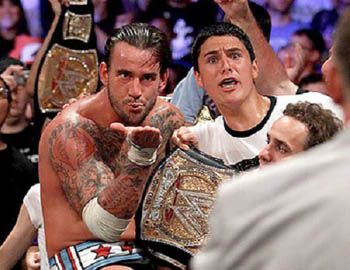 Year Seven Winner: CM Punk (2011-2012)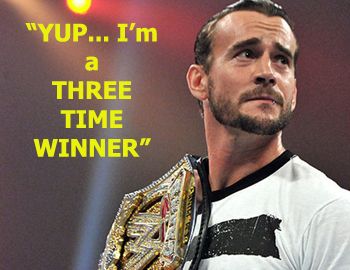 Year Eight Winner: CM Punk (2012-2013)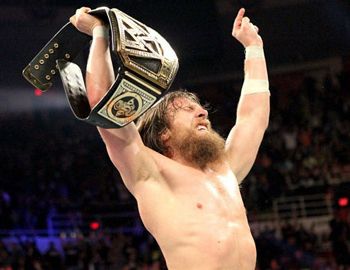 Year Nine Winner: Daniel Bryan (2013-2014)
comments powered by