SPOTLIGHTS
411 Fact or Fiction 7.03.14: Building to Cena vs. Lesnar, Rollins as Mr. MITB, More
Posted by Larry Csonka on 07.03.2014

Is Brock Lesnar vs. John Cena the biggest match WWE can make for Summerslam? Has Dean Ambrose been more impressive than Reigns and Rollins? Was Monday's Raw one of the best of the year? 411's Shawn Lealos and Scott Rutherford debate these topics and more!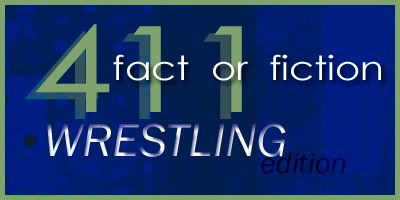 Welcome back to the latest edition of 411 Fact or Fiction, Wrestling Edition! Stuff happened, people loved/hated it and let everyone else know. I pick through the interesting/not so interesting tidbits and then make 411 staff members discuss them for your pleasure. Battling this week: First up is the one and only Scott Rutherford! He battles Shawn Lealos!


Questions were sent out Monday.


Participants were told to expect wrestling-related questions, possible statements on quantum physics and hydroponics.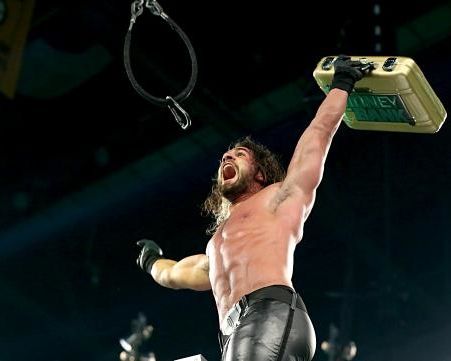 1. Seth Rollins winning the MITB match was the right call.



Shawn Lealos: FACT - It absolutely was the right call, and the fact that the storyline coming out of it is that Dean Ambrose will do anything he can to screw things up for Rollins any time he tries to cash it in makes it an even better call. This is going to be one of the most fun Money in the Bank chases in a long time because it is not just the champion that has to look over his shoulder at all times, but the chaser as well. However, I do want to make one thing clear here – the way that Rollins won it was very bad. Rollins could have done anything to win and it would have been better than Kane gifting it to him. That made Rollins look weak. He should have won it, but the way he did was a bad decision.

Scott Rutherford: FACT - We the smarks always talk about logical booking and this was the most logical thing they could have done. The big fear about when the breaking of The Shield was eventually done was Seth Rollins may have a hard time of it since Dean Ambrose was assumed to be earmarked for the big heel push, Roman Reigns was protected to the hilt as the future of the company and Seth, well he had nice hair. The way they have handled to break-up has been done perfectly. Ambrose has been outstanding as the dejected face and letting his weird charisma come through, Reigns has been his usually self and Seth has used the HHH association to keep his head above water and really run with it. Rollins winning this match continues all of this and to be fair, Rollins has really been impressive these past few weeks. My only other MITB pick that could have worked was Wade Barrett and when he was injured that was out the window.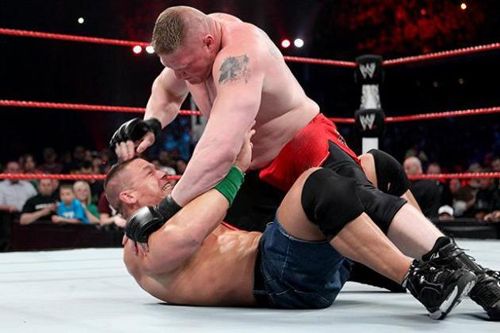 2. WWE looking to book a Brock Lesnar vs. John Cena Summerslam main event is the biggest match they can make at this time.



Shawn Lealos: FACT - I mean, maybe there could be better wrestling matches, but if Brock Lesnar beats John Cena for the WWE World Heavyweight Championship at Summerslam, he not only avenges the HUGE misstep the WWE made when they had Cena go over Brock at the start of his recent run and they capitalize on the Undertaker streak ending. Look, I think that having Brock Lesnar win the title and carry it all the way to Wrestlemania is a VERY BAD idea because he doesn't have enough dates in his contract to be a viable long-term champion. But, if he beats Undertaker and then wins the title from Cena, and then carries it to Wrestlemania to lose it to Roman Reigns, that would cement Reigns as the star of the future.

Scott Rutherford: FACT - Without Daniel Bryan and C.M. Punk around this is the two biggest drawcards on the roster facing off. The big issue is that a sizeable chunk of Network subscription expire AFTER Summerslam and the WWE really needs a hook for the next PPV after that, Night of Champions, to help retain users. Brock Lesnar destroying Cena and winning the title my help with that goal. Summerslam buyrates have been the pits the past few years and maybe have Cena face off against Cesaro would be better. A new fresh face in the main event, guaranteed a good match and could lead to some sort of interaction with Lesnar to set up N.O.C.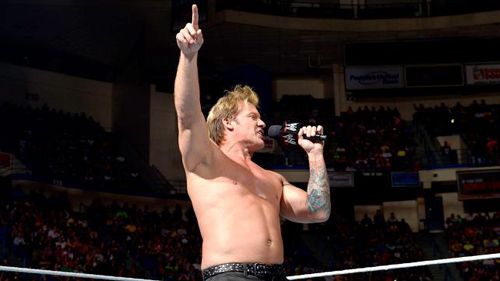 3. You are excited that Chris Jericho is back with the WWE.



Shawn Lealos: FACT - I am always happy to see Chris Jericho back in the WWE. I was actually pissed that The Miz came out as the returning champion but then when Y2J came out, I was ecstatic. Plus, anyone who loves Bray Wyatt should be excited as well. Look, Wyatt lost his feud to Daniel Bryan but remained a star. He lost his feud to John Cena but remained a star. Now, he is not only wrestling one of the best of all time, but someone who has NO PROBLEM with putting anyone over who deserves it. This is finally a feud that Bray Wyatt can win and Jericho will make him look like a million bucks in doing so. I just hope Jericho forces the WWE to make it a clean win. Of course, it Jericho shows up on Smackdown this week and leaves again, that would suck. However, Fozzy's new album hits right after Battleground, so this is a chance for him to promote his new album and put over Bray Wyatt. Win-Win.

Scott Rutherford: FICTION - WWE policy right now is that any wrestler on a short-term contract is seen as someone to purely put over other people. While Jericho would be about the best person in the world to do a role like this, the fact that I know what the deal is just removes any joy about having him back on my TV. However, if he turns heel and they put him with Roman Reigns for a few months I APPROVE. Reigns is in desperate need of a long-term singles program with an experienced and talented opponent that can help the upswing in his ring work. I sight the evolution (pun!) of Batista who was a lumbering muscleman when he hooked with HHH, Flair and Orton and after working regularly against, Edge, Jericho, Benoit, Christian to name a few, he was ready to headline Wrestlemania within 18 months.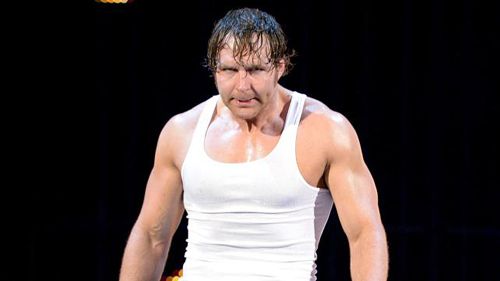 4. Since the break up of the Shield, Dean Ambrose has been the most impressive performer of the three.




Shawn Lealos: FICTION - This is a tough one, because I am not saying Fiction because Ambrose has not been impressive. He has been amazing and the fact that all the fans at Money in the Bank was chanting his name at the end of that match was a huge boost to his stock. However, Roman Reigns has looked great as well and Seth Rollins is such a great slime bag bad guy. I was worried that, when they broke up, Reigns would be pushed and the other two forgotten. That didn't happen. It's like the Clique. They are making each other look good, even as enemies. These three should be main evening for years to come.

Scott Rutherford: FACT - As I mentioned above, the break-up of The Shield has been handled perfectly. While I feel it was done too soon, if it had to happen this was the way. All three guys have come out stronger than anyone would have hoped and that only makes to product stronger. So really, it's FACT for all three guys. As for Ambrose specifically, his out there persona is refreshing and he ads a sense of danger when he's on the screen and best of all…he's different. He first popped up on my radar after he and Mick Foley infamously crossed paths and Foley didn't "get it" and after checking out his work in FCW, I was a fan. While I would not say he is destined to be the star of the company, he's a guy that can move in and out of the main event as a heel or face and always be entertaining.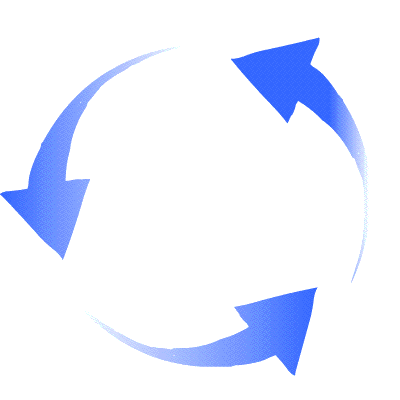 SWITCH!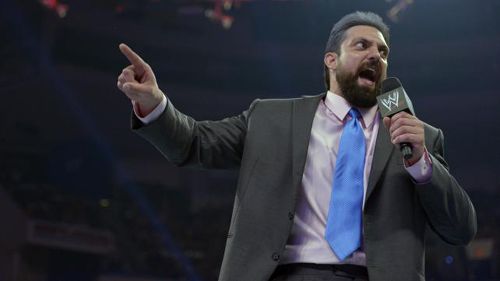 5. Monday's Raw was one of the best of 2014.



Scott Rutherford: FICTION - Due to my location (Australia), I was unable to catch RAW on my cable provider. I usually watch the 90-minute Hulu+ edition anyway and was unable to even watch that before I had to turn this reply in. In saying that, I did torrent the show and found myself fairly entertained for the parts that I watched but really, the RAW after WrestleMania was a better showing. That show felt like a changing of the guard and had so many HOLY CRAP moments, I was legit excited about the product…then the WWE booking kicked in and things lost momentum. Right now with Daniel Bryan and the loss of the spark that he brought to each weeks show, RAW is scrambling to regain its footing. Monday's RAW was a good step in the right direction.

Shawn Lealos: FICTION - It was following the worst pay-per-view of the WWE Network era, so it didn't have to do much to improve on the night before. There were also some good matches, including Rollins vs. RVD and The Wyatt Family vs. Sheamus and The Usos. However, there was a lot of filler, including a lackluster Divas handicap match, the continued burial of Damien Sandow, the Cesaro match ending DURING THE BREAK, the Summer Rae and Layla crap, the never ending feud between Rybaxel and the Dust Busters, and a main event that didn't get good till the end. There were some great Raws leading into Wrestlemania that blew this one away.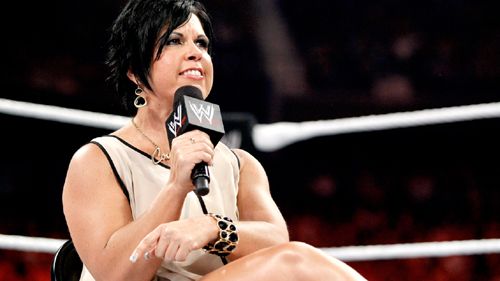 6. Vickie Guerrero should be praised for the work she did in WWE, and the fact that she became much more that "Eddie Guerrero's widow".



Scott Rutherford: FACT - It's no secret Vickie was hired to help her out of Eddies passing. While things didn't look promising to begin with she really blossomed and became a molten heat getter on the stick. She helped boost Edge and Dolph Ziggler at key times in their careers and was always reliable in whatever role she was given. The slight on Vickie was that she didn't look like some half-starved waif but that was the great thing about her, she acted like she was. My only wish was that she was given a run as William Regale's manager. You tell me that the disgusted facial expressions from those two wouldn't have been comedic gold.

Shawn Lealos: FACT - No one could draw heat like Vickie Guerrero. I know a lot of people think that heat was the "we don't want you in the WWE" heat, but the fact is that she got louder boos than almost anyone in the WWE. Honestly, she got a louder reaction than Stephanie McMahon. I love that the WWE allowed her to continue making a living to support her family because it showed that they stand behind their employees and their families (she wasn't a heat magnet when she first started). It also showed how much they respected her when they gave her a perfect send off in a match that really fit in with her character and career over the past few years, but also by allowing her to finally be the one to put Stephanie in her place. Vickie was fantastic in her role in the WWE and deserves all the praise she gets.





7. You like Cody Rhodes' transformation into Stardust.



Scott Rutherford: FACT - I like Stardust. We know it's Cody and we know he's playing a character and that's why it will work. Stardust didn't suddenly appear without any rhyme or reason. Cody lost his way and felt he let his brother down and reinvented himself using Stardust as an alter ego. With this character, Stardust wrestles with different mannerisms and move set and created a whole other persona. If done right and not treated as a joke, Rhodes can move in and out of the Stardust character based on need as Mick Foley used to with Mankind, Dude Love and Cactus Jack. Will it main event WrestleMania? Unlikely. Is there potential in the character? You bet and suddenly Cody has a marketable gimmick for merchandise as well instead of his pedo moustache…

Shawn Lealos: FICTION - I do want to start by saying that Cody Rhodes is awesome as Stardust. I mean, Rhodes has put his entire heart and soul into selling the character and that shows just how great he is. However, I just can't take him seriously as anything but a Mini-Me-Goldust. I really liked Cody Rhodes when he was wearing suits and acting like an asshole. However, the WWE has never known how to push him. The Dashing Cody Rhodes gimmick never worked for me and I hated the facemask, although it was needed. Rhodes could be a great dick head bad guy and has in the past, but the WWE just doesn't trust him. Why do I not like the transformation? Cody Rhodes is now a joke character in the WWE.





8. TNA changing back to the six-sided ring was an olive branch to their fans that have been frustrated with the product.



Scott Rutherford: FICTION - I only answer fiction because I have no faith that anyone in the front office of TNA has any idea what to do anymore. With reports that they are letting Vince Russo back into creative…even if they turn out short of the mark we know that there has been at least talk about it happening. Which is complete fucking madness. Things like six-sided rings are the LEAST of TNA's issue. If they want to appease fans, put on a logical and entertaining product. That's a good start. Stop bringing in WWE cast offs, put on a two-hour TV show that has more than 10 minutes of wrestling, a shit-load less talking and less stunt booking (ERIC YOUNG. WORLD CHAMPION????) People wont give a crap about the ring if what they watching makes sense and is entertaining. While management is at it, ditch the TNA brand. The name is the worst type of bad pun. I liked the idea of calling themselves Impact Wrestling that they hinted at a couple of years ago. It sounds better than some crap a 9-year old boy would make up for a giggle.

Rant over.

Shawn Lealos: FACT - It was an olive branch, but there is so much more to what TNA is doing right now. They seem to be on the path to writing a lot of wrongs. The New York tapings showed that they plan on a lot more in-ring action and less talkie backstage segments. They finally sent Dixie Carter off of television. They reunited the Dudley's and Hardy's to let them fight one more time and then had them put over The Wolves as the future of tag team wrestling. They finally put Samoa Joe back in the X-Division. They are doing a lot right and the six-sided ring was part of it. I was a TNA fan from the era of the weekly pay-per-views and have watched ever since. I have been to more TNA shows than WWE shows. However, I have been getting annoyed with it lately. I actually stopped watching every week and was losing interest. These New York tapings are the first time I have been excited about upcoming TNA shows in a long time. I love wrestling and want all the companies to succeed and I am cautiously optimistic that TNA might be turning the corner. I am also afraid it might be too late.







Have you checked out the Csonka Podcasting Network? If you haven't, you should We run anywhere from 15-20 shows a month, discussing pro wrestling, the world of MMA, the NBA, general sports, popular TV series of the past, bad movies, battle rap, interviews, MMA & Wrestling conference calls and more! Around 10 different personalities take part in the various shows, which all have a different feel; so you'll likely find something you like. All of the broadcasts are free, so go ahead and give a show a try and share the link with your friends on the Twitter Machine and other social media outlets! Running since May of 2011, there are currently over 500 shows in the archive for you to listen to.



Larry Csonka is a Pisces and enjoys rolling at jiu jitsu class with Hotty McBrownbelt, cooking, long walks on the beach, Slingo and the occasional trip to Jack in the Box. He is married to a soulless ginger and has two beautiful daughters who are thankfully not soulless gingers; and is legally allowed to marry people in 35 states. He has been a wrestling fan since 1982 and has been writing for 411 since May 24th, 2004; contributing over 3,000 columns, TV reports and video reviews to the site.


Your heart is free. Have the courage to follow it…TO CSONKA'S TWITTER!

http://www.twitter.com/411wrestling
http://www.twitter.com/411moviestv
http://www.twitter.com/411music
http://www.twitter.com/411games
http://www.twitter.com/411mma

comments powered by