SPOTLIGHTS
411 Wrestling Hot 100 2014
Posted by Steve Cook on 07.09.2014

Will the Bella Twins finally break through to the top? Will AJ Lee retain her crown? Or will another Diva rise to claim the throne? Find out as the fifth annual 411 Wrestling Hot 100 ranks the women of wrestling!

Hi, hello & welcome to the 5th annual 411 Wrestling Hot 100! I'm Steve Cook, and I'm as shocked as you are that this 411 tradition has made it five years strong. Obviously I'm a glutton for punishment, which is what happens every year this article gets released. It will be even worse this year because the pool is deeper than ever. Lots of ladies out there doing their thing & it's impossible for one man to keep track of it all. Especially when that one man is your humble correspondent. I try my best, but surely some slipped through the cracks & I know I left some people off that will probably get mentioned by readers. It was a tough cut, and it was even tougher than usual trying to rank them all.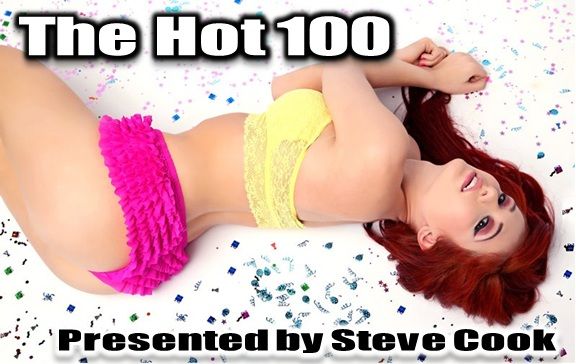 Every year I get questions from readers wondering what exactly the criteria are for the Hot 100. It's difficult to explain what exactly goes though my mind while compiling this list, but I'll do my best right now:

Looks - Yup, looks are a huge factor. They always are in pro wrestling whether you're talking about women or men. They open doors for people that may be lacking in other areas & they can close doors to people that aren't seen as cosmetically appealing. Of course, attractiveness is subjective. What I see as visually attractive might not be the same as you, the reader. Some people like blondes. Some people like brunettes. Some people like a ton of tattoos on a woman, some people don't. Some people like skinny girls, others like them with meat on the bones. There are guys that like T & others that prefer A. This is probably the most objective part of the criteria & leads to the most complaints, but you'll never get a group of people to completely agree on what is or isn't attractive.

Ability - Yes, ability matters a bit. This has been a point of some contention for many readers over the years, but I can't rate people that I don't enjoy watching on television very high. If a lady can have good matches or cut promos that make us interested in her character, she should usually be rated higher than others that can't. Of course, a list based purely on in-ring ability would look a lot different from this one.

Exposure - Girls working for WWE or TNA are easy to notice and almost guaranteed a spot on this list. There are exceptions, but for the most part it's easier for a mid-range talent in the mainstream promotions to make the list than a girl that might be prettier or a better wrestler but doesn't work somewhere that wrestling fans pay attention to. I've tried to address this in the past by asking for suggestions from people, but people tend to ignore me until the list comes out and their favorite local girl is nowhere to be found.

Potential - I've always liked girls with upside. It's like how NBA scouts judge talent heading into the NBA Draft…it's great if I know what a person brings to the table, but if a person improves throughout the year and doesn't seem to have reached their ceiling, that increases their stock. This one doesn't matter as much, but can serve as a tiebreaker.

So those are the main things that go into the ranking, but are there other things that play a role?

Personal Bias? - As an esteemed member of the Internet Wrestling Communiity, I try to limit that as much as possible. Wow, that sounds pretentious.

411 Bias? - Girls that appear in 411 columns or on 411 podcasts are easier for me to notice than ones that aren't, so that naturally helps their chances of getting on the list. Doesn't mean anything as far as their ranking goes, but they're more likely to make the list than a girl wrestling outside of a media epicenter that doesn't promote themselves on the Internet.

Honestly though, don't take it too serious. It's all in fun & good times.

And now…the list!



wwe.com

100. Vickie Guerrero: What better way to use the 100 slot than by giving it to Vickie as a token of appreciation? She started out as an untrained performer but became one of WWE's most reliable heels & a lightning rod of controversy for years. Not bad.




99. Renee Michelle: Renee started training in Maryland in 2012 and has done some refereeing & wrestling in Maryland Championship Wrestling & several other promotions. Her trainer was none other than GILLBERG! GILLLLLBEEEERRRRRG! GIIIILLLLLBEEERRRRRGGG!




98. Yumi Ohka: Yumi works for Pro Wrestling WAVE & Oz Academy in Japan, and had a pretty successful run in SHIMMER in April, though she fell short in her match with Cheerleader Melissa for the SHIMMER title. Like most Japanese workers she's known for stiff kicks & suplexes.




97. Kellie Skater: Kellie's currently one-half of the SHIMMER Tag Team Champions along with Tomoka Nakagawa. The Global Green Gangsters have held the titles since April 2013 & have defended them more times than any previous championship tag team.



wwe.com

96. Jojo: After being brought in by E for the Total Divas show, Jojo disappeared during Season 1 & wasn't seen at all during Season 2. She's training down in NXT, which is exactly what she should be doing if she wants to have a long career in wrestling.




95. Christina Von Eerie: CVE's been active in CZW, SHIMMER, Shine, WSU & promotions on the east & west coast. She often appears alongside Masada in CZW & occasionally teams with MsChif in Shine.



luchalibreaaa.com

94. Faby Apache: Faby has held the Reina de Reinas Championship since March 2013, and it being Mexico her reign seems to have no end in sight. Her sister Mari turned against her in 2012 & they've been feuding ever since.




93. Evie: This New Zealander made a tour of America earlier this year for the SHIMMER & Shine promotions, and also spent three months in Japan with DIANA. She recently lost Australia's PWWA Championship, but other than that things seem to be on the way up.




92. Jewells Malone: Jewells trained at the same school that ladies like Trish Stratus, Gail Kim, Angelina Love & Traci Brooks trained at, but she seems to have taken a different direction now that she's doing death matches in IWA Mid-South & things like that. It's a different time.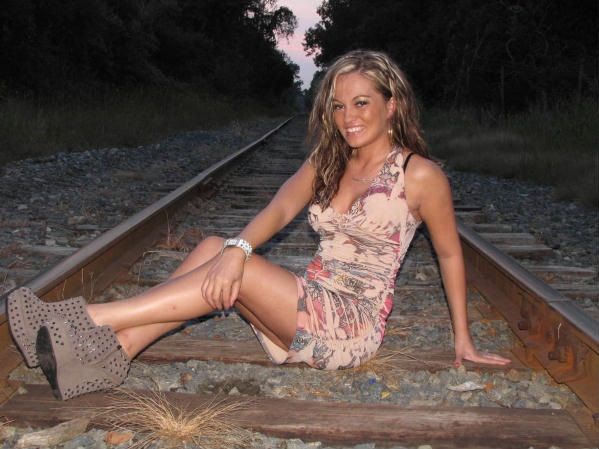 91. Alexxis Nevaeh: The Double X Diva has been one of the top lady wrestlers in the Northeast for years now. She mostly works in the Massachusetts-Connecticut-Rhode Island area.



@GirlDynamite

90. Jennifer Blake: Girl Dynamite turned face in AAA for the first time last year & still makes occasional appearances in Canada & the United States.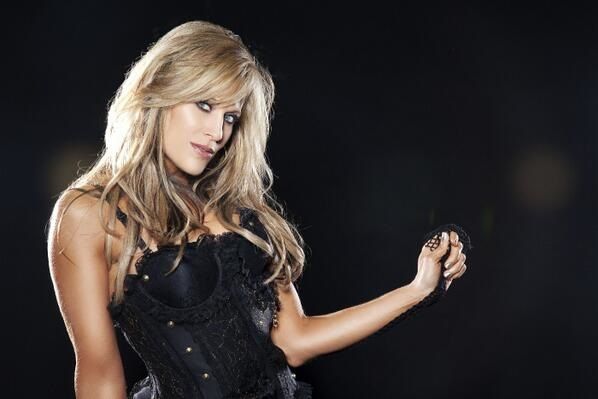 @LilianGarcia

89. Lilian Garcia: I'm not one to do math, but at this point Lilian has to be either second or third on the list of the longest-tenured WWE ring announcers. Most people probably didn't see that coming when she debuted during the Attitude Era & everybody complained about her.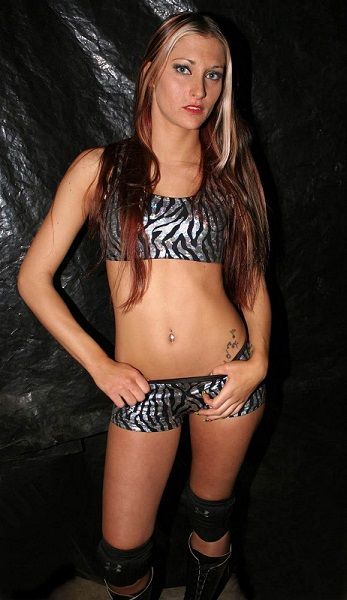 88. Taylor Made: Taylor formed the Made in Sin tag team with Allysin Kay in the early days of Shine Wrestling & the two became part of the Valkyrie not long afterwards. Taylor's impressed many Shine fans with her performance as a heel.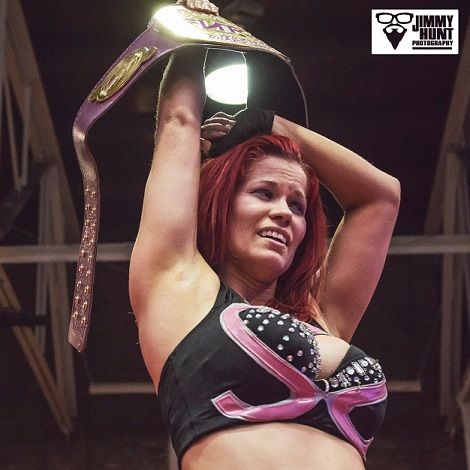 87. Sassy Stephie: Stephie seems to be involved in tag team competition more often than not. Her S-N-S Express team with Jessie Belle has been successful in Shine & SHIMMER, but her WSU group known as the Midwest Militia ended in February when Jessicka Havok turned against her.




86. Estrellita: This lady from CMLL is known as the Britney Spears of Mexico. I don't know why somebody didn't introduce me to her earlier, Britney is one of my all-timers. Estrellita is currently the Mexican National Women's Champion, and has held the title since November 2012.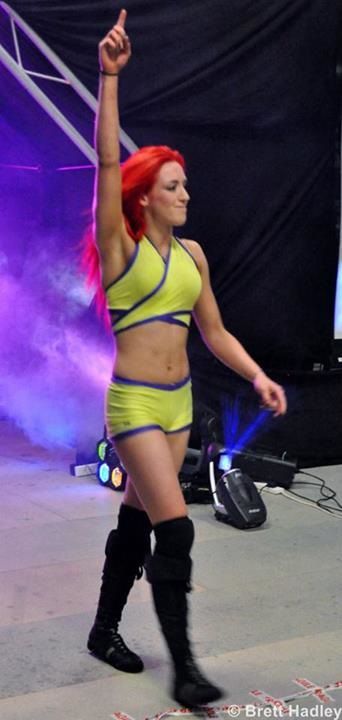 85. Kay Lee Ray: The Scottish lass made her debut in America this year & will be returning later in the year for SHIMMER's 9th anniversary shows. Until then she'll be wrestling all across the United Kingdom for all sorts of promotions.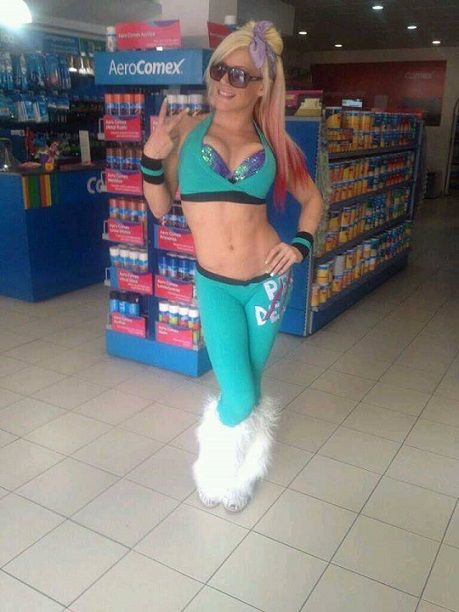 facebook.com/tayavalkyrie

84. Taya Valkyrie: Taya signed a developmental deal with WWE in 2011, but after they had nothing for her she moved on to Mexico. She's currently the princess of the Perros del Mal faction and regularly appears on AAA events.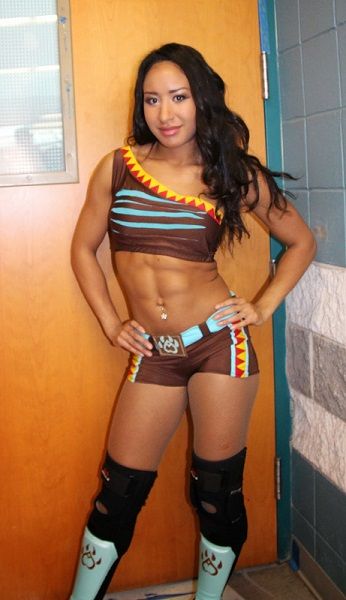 David Falcon

83. Hania the Howling Huntress: Hania started out in CHIKARA as Saturyne, but has moved on to different promotions & a more confident persona of a native American warrior princess. She's been working the east & west coast getting her name out there & training under Delirious at the ROH wrestling school.




82. Terra Calaway: Little did I know a few years back when I coined the term "Terradactyl" that Terra would eventually morph into a dinosaur. I don't usually see the future so well, especially when it comes to women. Terra made her return in April & is working west coast promotions & managing Vintage Dragon.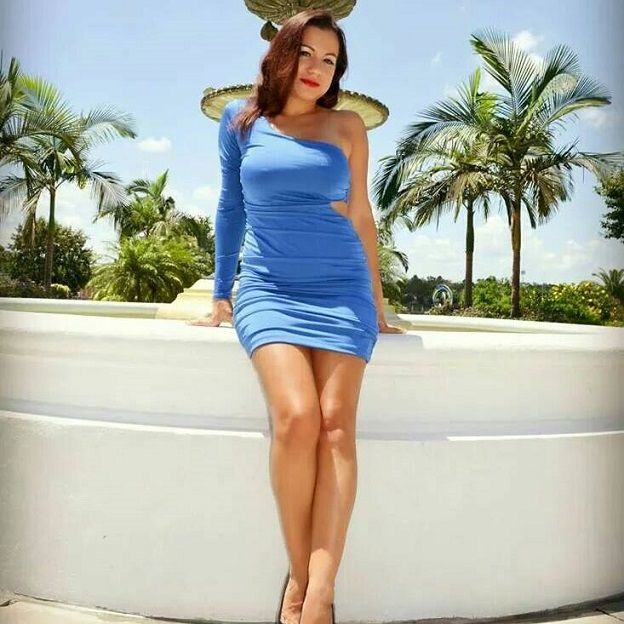 81. Heather Lynn: Heather is currently the live event hostess for Shine Wrestling & appears at wrestling events all over Florida. Unfortunately, last I heard she can't go to NXT anymore because it got too popular.




80. Kimber Lee: The CZW Wrestling School graduate is still part of the Campaign for a Better Combat Zone. Elsewhere she teams with Cherry Bomb as the Kimber Bombs or goes it alone in places like Beyond Wrestling, where she's one of the most popular competitors.




79. Jenny Rose: Jenny does a lot of touring in Japan for the Diana promotion, when she isn't over there she's usually in WSU or AIW, with an ROH dark match or two mixed in. She originally trained in ROH, so if they ever decide to do a women's division she would probably be involved.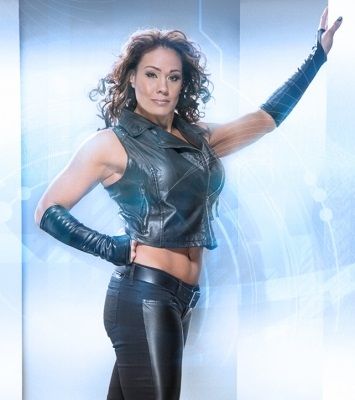 wwe.com

78. Tamina Snuka: Tamina spent most of the year backing up AJ Lee against the rest of the Divas. She did a pretty good job of it, but she forgot the part where she was supposed to turn on AJ & take the belt for herself. Some people are just too loyal.



facebook.com/allieparkerwrestling

77. Allie Parker: Sometimes she's Kylee Sutton, sometimes she's Allie Parker. Women have the right to change their mind, right? Kylee usually appears with the Championship Wrestling from Hollywood group along with the rest of her family, Allie works in Las Vegas & other areas in the Southwest.



@KCCassidy_

76. KC Cassidy: KC's working in various Australian promotions & will hopefully make the Lance Storm trainee to NXT trainee transition that Tyler Breeze & Emma did soon enough. Jeremy Lambert says KC is totally underrated here.



facebook.com/wrestlermaryelizabeth

75. Mary Elizabeth Monroe: Mary recently had a stint in OVW where she ran through the female competition up until meeting Lei'd Tapa, which resulted in a double countout. One would figure they have some plans for her.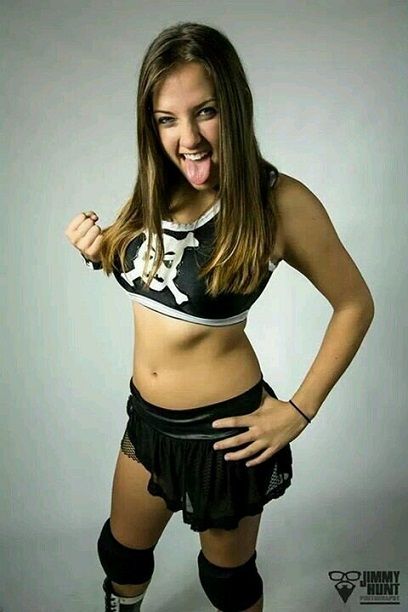 74. Crazy Mary Dobson: Mary loved deathmatches as a fan, so it's not a surprise that's where she started out. She tours Japan fairly often & teams with Madman Pondo on JCW shows, but is also branching out into more traditional wrestling matches.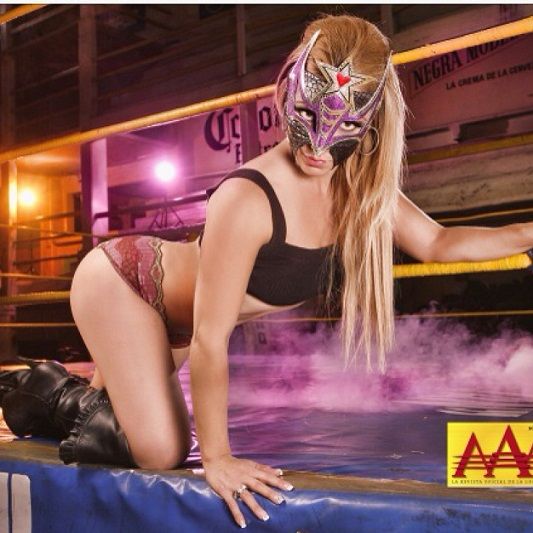 73. Sexy Star:Sexy returned to AAA in December after taking time off to have a child & currently holds the World Mixed Tag Team Championship with Pentagon Jr. As has been the case for the past five years she's the top female heel in the promotion & feuding with Faby Apache & whoever's around.



@SHIMMERwomen

72. Savannah Summers: Savannah made her way to the United States in 2013 & worked places like SHIMMER, Shine & AIW. Apparently she's shown more of a dark side since returning to Australia, as she feels her countrymen don't show her enough respect. She'll be getting a tryout when WWE comes to Australia.



wwe.com

71. Veronica Lane: Veronica debuted in NXT rings not too long ago. She's been doing the usual backstage interviewing, ring announcing & Rosebud thing but had some matches on NXT house shows at the end of June.




70. Amber O'Neal: Amber's tag team with Santana Garrett split up once Santana left for TNA, but Amber's continuing in Shine Wrestling & representing for the Bullet Club. She married Doc Gallows during the past year.




69. Leva Bates: Just when you think Leva can run out of characters to dress up as for her matches, seven new superhero movies come out. She & Mia Yim have formed a successful tag team in the SHIMMER/Shine/FIP Universe, and she's been leading Don Ben Dejos against Trina Michaels' Savages.




68. Angelina Love: Angelina returned to TNA in March to reform the Beautiful People. Madison Rayne wasn't up for it but Velvet Sky was happy to have her friend back. Angelina won the Knockouts title from Madison not long afterward.




67. Heidi Lovelace: After spending some time in OVW Heidi pretty much started working for almost every indy in the Midwest. She's had plenty of matches with the guys (seems like she wrestles more men than women, actually) & appeared in IWA Mid-South's Queen of the Deathmatch tournament.




66. Thea Trinidad: A number of women not under contract to WWE have made appearances as part of Adam Rose's entourage, but Thea's been one of the more consistent Rosebuds. Formerly known as Rosita in TNA, Thea received a tryout at the Performance Center recently & may be on her way to a WWE contract.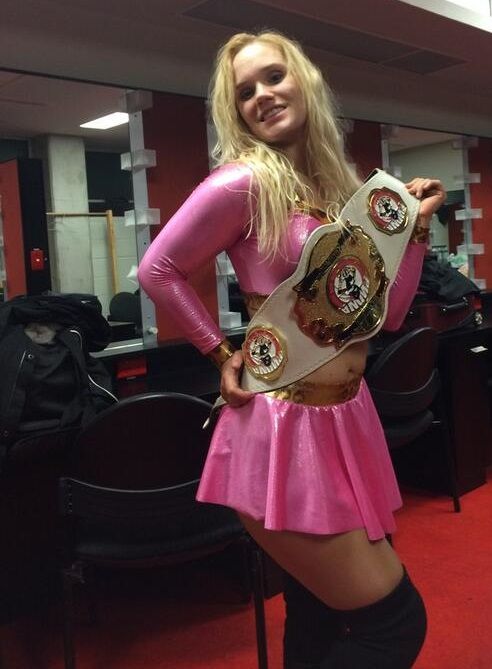 @Shazza_McKenzie

65. Shazza McKenzie: It's been awhile since Shazza's appeared in North America, apparently that's because she's busy running things in Australia. She recently won the PWWA championship from Evie.




64. April Hunter: April has been a key part of the Shine promotion since its inception, serving as the valet for the wrestlers in Valkyrie. She wrestles alongside her clients on occasion and still seems to have it, as the kids say.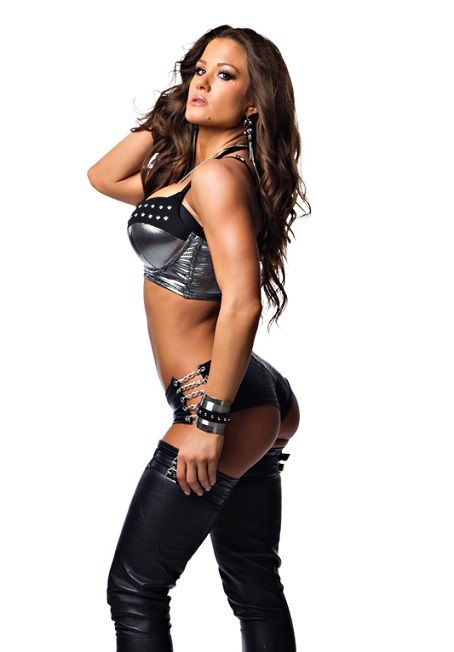 63. Brooke: Brooke joined Aces & Eights last year as Bully Ray's replacement for Brooke Hogan. He kicked her to the curve in December, but when she came back in June she refused to reveal Bully's secrets to EC3 & Rockstar Spud, and everybody was happy again. She'll be appearing on the next season of The Amazing Race alongside Robbie E.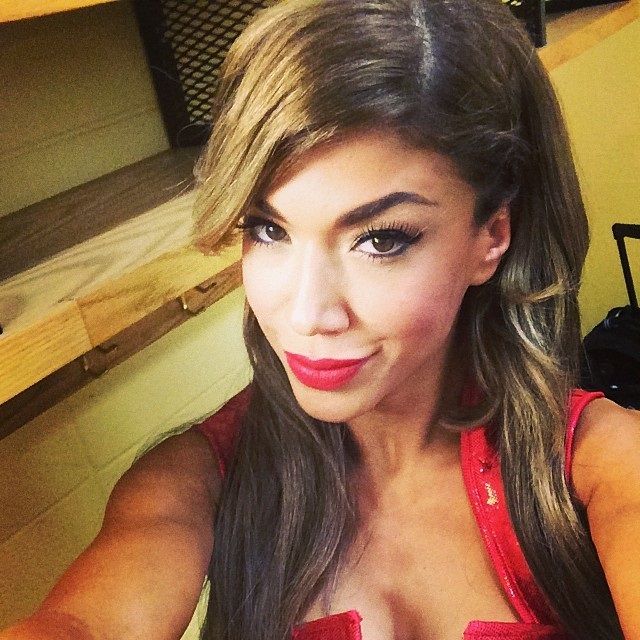 62. Rosa Mendes: Rosa has not been up to much of anything this year, but we should be seeing more of her soon since she'll be in Season 3 of Total Divas. She'll get to be on the Total Divas team instead of the non-Total Divas team, so she should be pretty happy about that.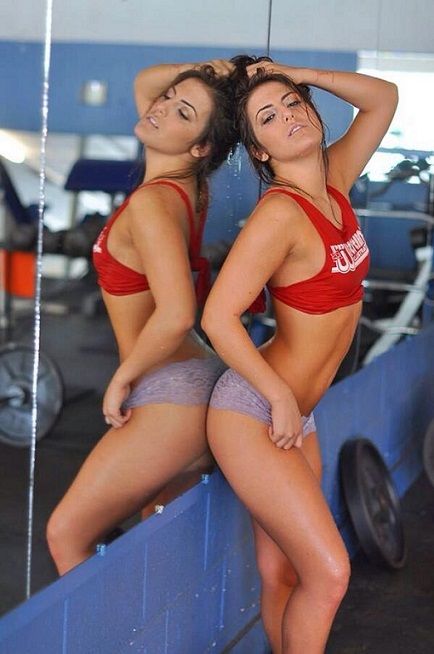 @teamTBlanchard

61. Tessa Blanchard: We've heard a lot about Ric Flair's daughter getting into wrestling, but Flair isn't the only Horseman to have a daughter follow in his footsteps. Tessa, daughter of Tully, recently made her debut with Queens of Combat in North Carolina, and may have the same appeal with the men that Tully did with the ladies.




60. Candice LeRae: Candice has been a PWG regular since her debut, and recently she's been branching out to some other areas as well. She & Joey Ryan have formed the World's Cutest Tag Team & are currently the top challengers to the PWG tag team titles.



@allysin_kay

59. Allysin Kay: AK-47 lost the AIW Women's title & the WSU Tag Team titles in the last few months, but even worse was her losing some hair after Jessicka Havok went nuts at the end of their match in Shine. Hopefully the rest of this year has her winning more than losing.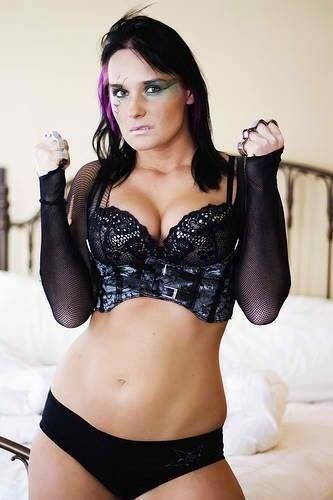 facebook.com/JHavFanpage

58. Jessicka Havok: Havok was stripped of the WSU title in May after holding it for two years. Word around the campfire was that the WSU show she was supposed to defend at was on the same day as a TNA's Knockouts PPV taping. I'd say she made the right call, TNA's a bit bigger on the food chain & she stands out from their current Knockouts.



@LeahVonDutch

57. Leah Von Dutch: Leah travels across Ontario, the United States, the United Kingdom & any place else with wrestling rings & championships. She even won a tiara when she won the Vicious Outcast Wrestling Queen of the Ring tournament. She calls herself the Dino Hunter and takes credit for running various veterans out of Shine Wrestling.



diva-dirt.com

56. Serena Deeb: After dialing things back for a couple of years after leaving WWE, Serena's been more active over the past year. She had an extensive tour of Japan working for various promotions & recently turned up in Shine to be their top heel. She also appeared on TNA's women's only PPV tapings.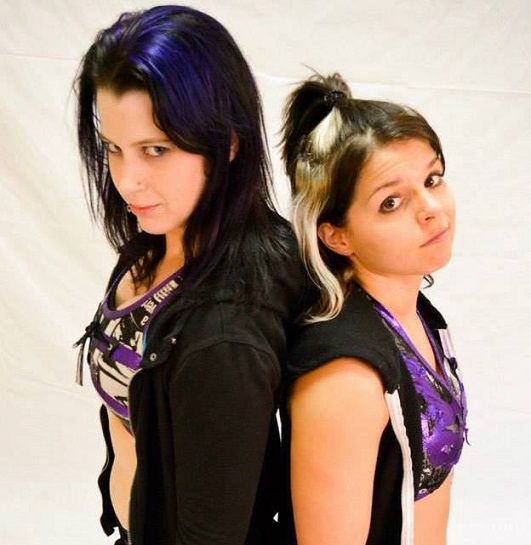 55. Portia Perez
54. Nicole Matthews: The Canadian NINJAs are among the best lady tag teams in the world, but both women keep busy when they're not teaming. Nicole is a regular in ECCW up in her home of British Columbia, while Portia wrestles throughout Eastern Canada & appears on US events as well.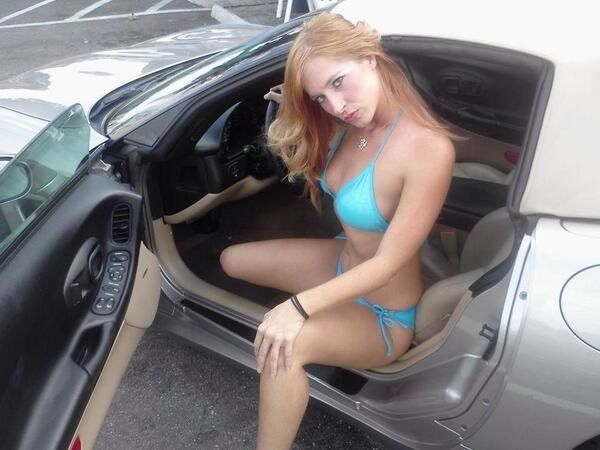 @1jessiebelle

53. Jessie Belle: Jessie was the OVW Women's Champion from March 1 to April 6, basically from one Saturday Night Special to another. She works all across the South & is always somebody to watch out for because you can't trust any of Tracy Smothers' Twisted Daughters.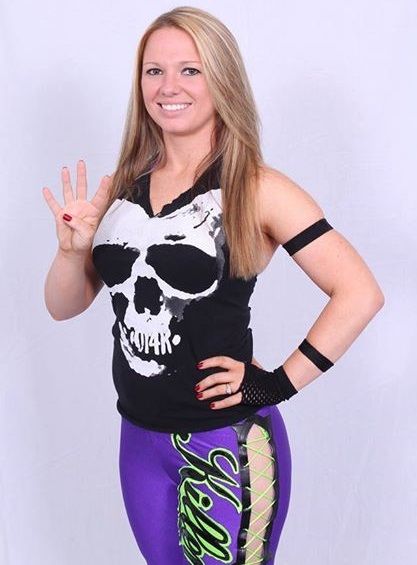 facebook.com/nevaeh.wrestler

52. Nevaeh: The Gem City Queen represents OI4K in CZW & WSU on a regular basis & has never been too far from the side of Jake & Dave Crist. After some time away from SHIMMER she returned there in 2013 & appeared in sister promotion Shine this year.



@SSDarkAngel

51. Dark Angel: Since exiting TNA in 2013, the lady known there as Sarita has spent her time wrestling for CMLL in Mexico & STARDOM in Japan. She did not win the CMLL Bodybuilding Contest for the first time since it was inaugurated in 2013, but the fix was probably in since it's CMLL.




50. Eden: The wife of Cody Rhodes returned to WWE recently, and is ring announcing in NXT & Main Event. I'm wondering if she'll join Stardust & Goldust and dress up like them one of these days. Could be interesting.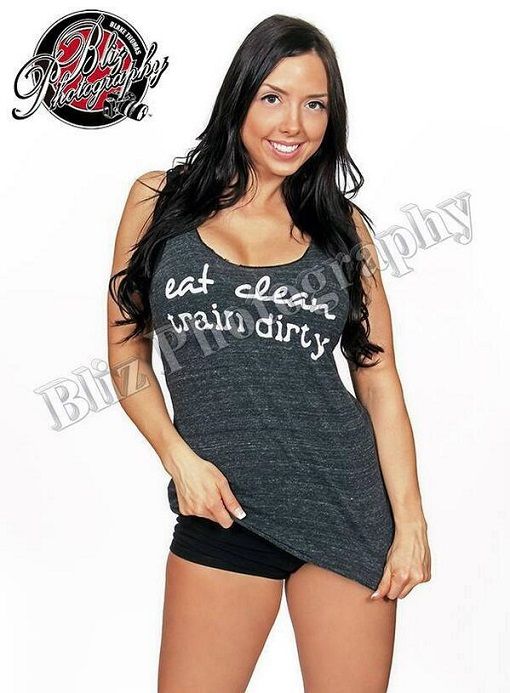 49. Cherry Bomb: Cherry tries to serve as a life coach for the wrestlers & fans of CZW. They certainly need it. She often teams with her husband Pepper Parks or with Kimber Lee as part of the Kimber Bombs. Cherry was forced to valet for Greg Excellent in CZW for a couple of months, but fortunately for her that's over with.



@BeckyLynchWWE

48. Becky Lynch: The girl known as Rebecca Knox many years ago has finally made her way over to NXT, and she debuted just recently as a red headed Irish lass that likes to dance. You can kinda tell she didn't grow up dancing, so hopefully they junk that part of the gimmick soon. In-ring work looks good though.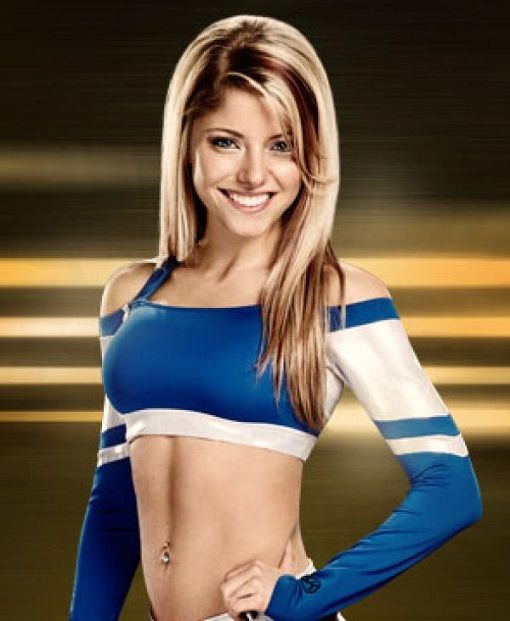 wwe.com

47. Alexa Bliss: The glittery Alexa recently debuted on NXT & has won people over with her tenacity & blissness. She wants to make other people happy too, and NXT fans seem happy when she's around.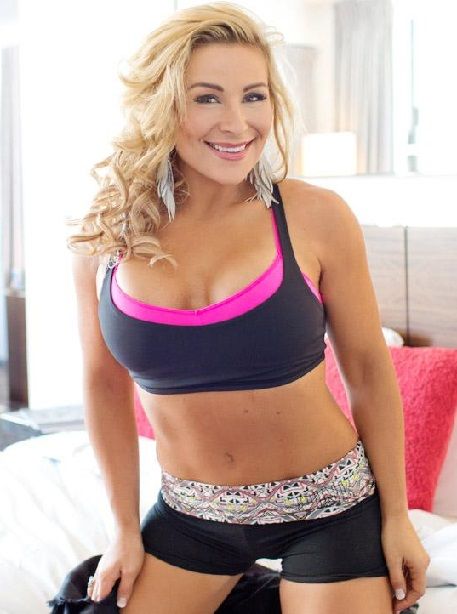 wwe.com

46. Natalya: We learned a lot about Nattie during the first two seasons of Total Divas. Most of it wasn't good, but we're still glad for the experience. She's been in NXT a lot lately, which is a good thing as it gives those girls an experienced hand to work with.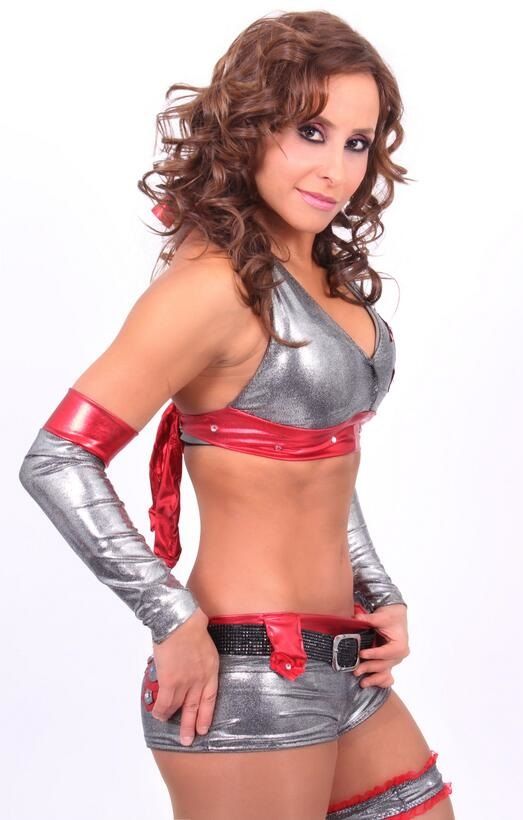 @Shanna_WP

45. Shanna: Portugal's Perfect Athlete has been making more appearances in the United States recently in promotions like WSU, Shine, and random places in Ohio. She was also part of TNA's tour of the United Kingdom & wrestles all across Europe.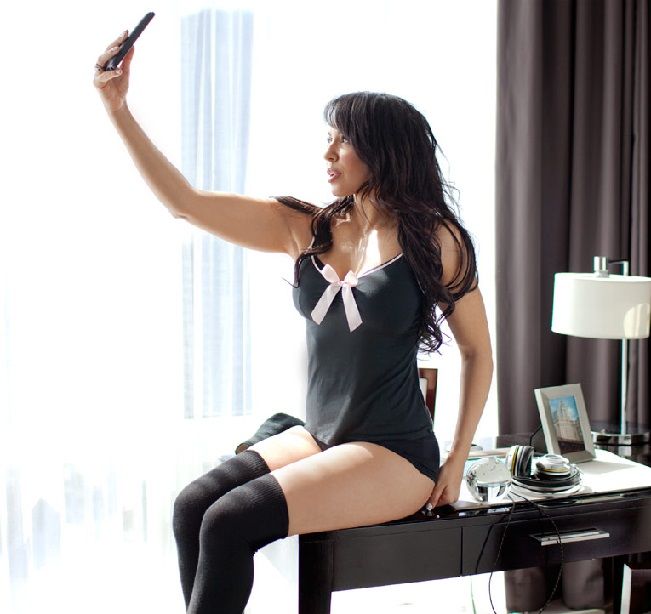 wwe.com

44. Layla: This year Layla became the third Mrs. Fandango. It's best not to speak much of her feud with the second Mrs. Fandango, though it did involve people being covered in milk & kitty litter and Dolph Ziggler & Fandango being sexually assaulted on national television.



wwe.com

43. Aksana: Though she was let go by WWE a few weeks ago, Aksana's 2014 will forever be remembered for the knee that broke Naomi's face & the tag team of Fuck Sauna she formed with Alicia Fox for a few weeks. I think I enjoyed her romance with Teddy Long the most out of anything she did in WWE.



wwe.com

42. Cameron
41. Naomi: The Funkadactyls appear on the verge of breaking up, and have probably done so by the time this gets posted. I'm still keeping them together, and I'm putting Naomi in front of Cameron. Why? Because she ain't about the chingle chingle.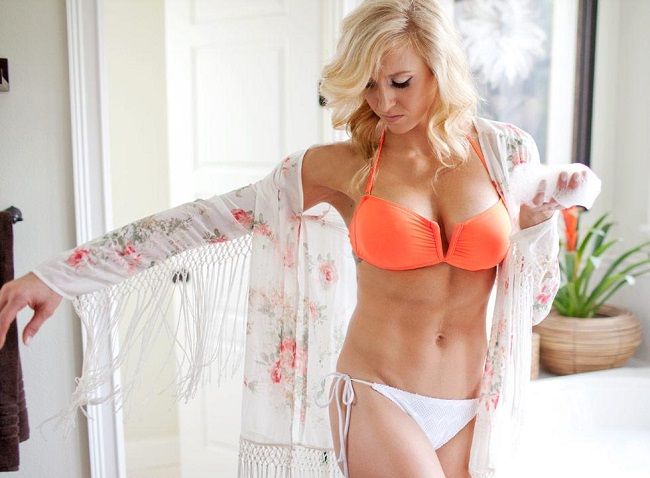 wwe.com

40. Charlotte: Ric Flair's children have certainly had a rough go of it in the wrestling business so far, but Charlotte's looking to change that trend. The current NXT Divas Champion defeated Natalya for the title in a match many said was the best women's match on WWE television in years. Charlotte's got a lot to live up to, and she seems ready to handle it.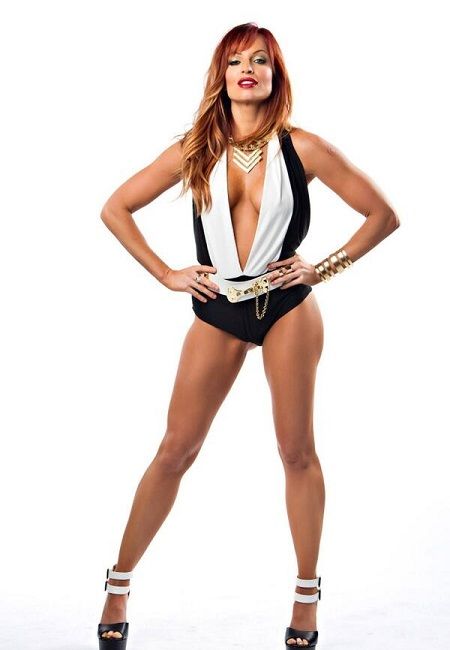 impactwrestling.com

39. Christy Hemme: The less said about the storyline with Christy & Sam Shaw, the better. Apparently she's pretty involved in TNA creative these days, so I'll credit her for the positive reviews the shows get in the 411 comment section.



wwe.com

38. Kaitlyn: Oh, how disappointed I was to hear that Kaitlyn was leaving WWE…but at the same time it's not like they were doing anything with her. One of those things where you'll miss the person but you understand why they're leaving.




37. Mickie James: Mickie had quite an excellent run at the end of her TNA career as a heel Knockouts Champion. She would be much higher on this list if she'd been around more often, but she appears to be gone for a good reason.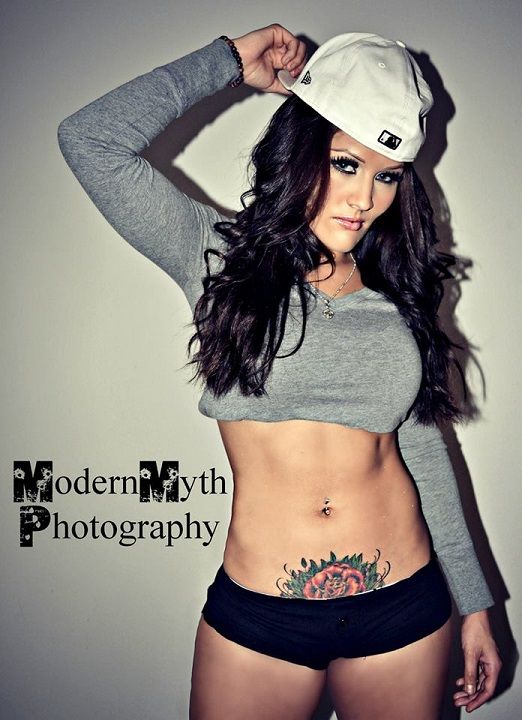 36. Ivelisse: Nothing much came of Ivelisse appearing as an Aces & Eights member on those TNA One Night Only shows last year, but she did win the Shine Championship from Rain & has held on to it nearly as long as the first champion did. I still think TNA dropped the ball with her, but what else is new.




35. Mia Yim: It's easier to list the places where Mia doesn't wrestle, the girl covers all countries & continents wrestling everybody under the sun. She & Leva Bates were the first Shine Tag Team Champions, but recently lost the titles to Malia Hosaka & Brandi Wine.



smashwrestling.com

34. Seleziya Sparx: I'm not a terribly huge fan of intergender wrestling. There are a few women that make it believable though, & Seleziya is one of those precious few. Her AIW matches against the men are fine, & she's certainly more of a threat ringside at ROH than Truth Martini is.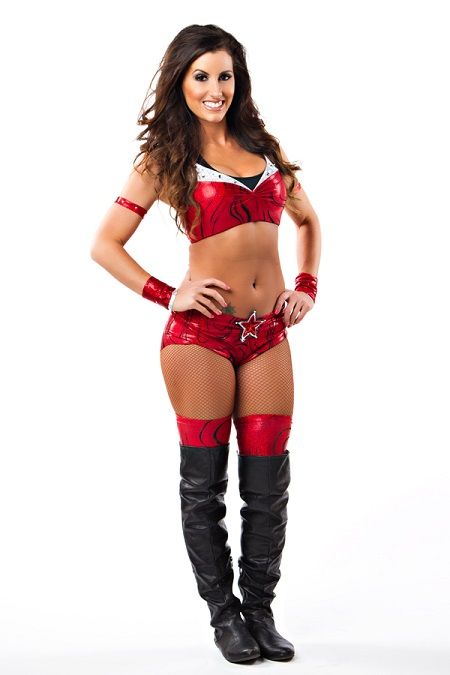 impactwrestling.com

33. Brittany: The woman known as Santana Garrett in the indies has made her way to TNA as Madison Rayne's biggest fan. She deserves a shot on a bigger stage & I'm glad she's getting one.




32. Veda Scott: Veda has become more prominent in Ring of Honor as the manager of the undefeated RD Evans & has gained some attention with her feud against Gregory Iron in Absolute Intense Wrestling. Veda can play the heel manager & the spunky face equally well, and is willing to go the extra mile for the sake of the performance.



wwe.com

31. Devin Taylor: Devin's been doing the backstage interviewing thing for NXT but is also training at the Performance Center to kick some booty. I think her biggest scoop so far was getting into an Adam Rose party, which I hear is pretty tough to do if you're not an indy wrestler.



@TrinaMania

30. Trina Michaels: Trina's been managing The Savages in FIP & appearing all across the Americas in various indy promotions doing her thing. She says she's Breast for Business, which I'm surprised somebody in TNA hasn't used yet.




29. Rain: The Radiant One retired from wrestling in January after losing the Shine Championship to Ivelisse. She'll probably be most remembered for her time as Payton Banks in TNA, but I'm partial to her tag team with Lacey as the Minnesota Home Wrecking Crew. Good times.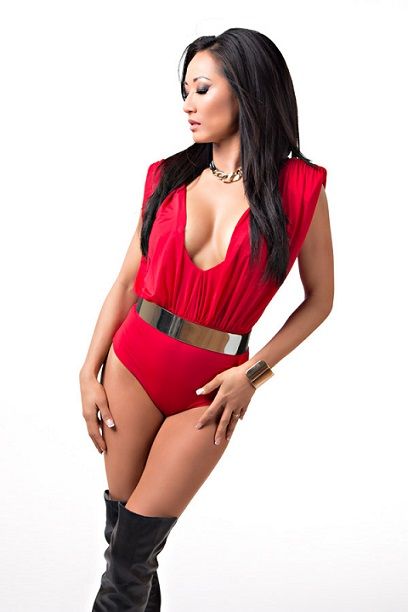 impactwrestling.com

28. Gail Kim: Gail's reign as Knockouts Champion with Lei'D Tapa by her side ended at the hands of Madison Rayne, so of course Gail eventually sided with Madison against the Beautiful People. She also teamed with former opponent Taryn Terrell after Taryn's return to the company. Gail doesn't hold grudges.



@BarbiHayden

27. Barbi Hayden: Barbi won the NWA Women's Championship in January & has been defending it regularly ever since. Unfortunately she missed out on appearing on some WrestleMania weekend shows due to travel issues, hopefully she'll get another chance to appear on some bigger name indy shows soon.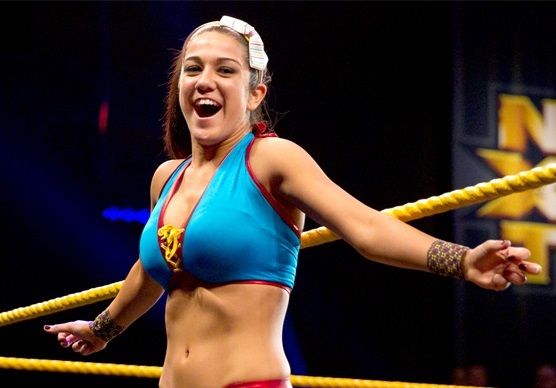 wwe.com

26. Bayley: One of my favorite NXT characters, Bayley's all about big hugs, being friends with everybody & wacky waving inflatable arm-flailing tube men. It's one NXT persona that I think could translate well to the main roster. How many years was Eugene on television?



wwe.com

25. Sasha Banks: The Boss of NXT has been somewhat in the shadows of her BFFs Charlotte & Summer Rae over the past year, but I don't think that'll last forever. Sasha's usually in the role of putting people over & she does it well.



Gilda Pasquil

24. Jessie McKay: Jessie has not appeared in SHIMMER over the past year. I'm not sure she appeared in America once over the past year. This is not a good trend for me, but I doubt fans in her native Australia are complaining too much.



impactwrestling.com

23. Madison Rayne: Madison made her big return to TNA this year and had a 101-day reign as Knockouts Champion before being unseated by her former allies in the Beautiful People. She's currently dealing with her stalker Brittany.



facebook.com/RealSuYung

22. Su Yung: The occasional co-host of the Greg DeMarco Show has had a heck of a year, winning ACW's Queen of Queens Tournament (and holding their American Joshi title in the meantime) & turning heel in the Shine promotion to join their top faction.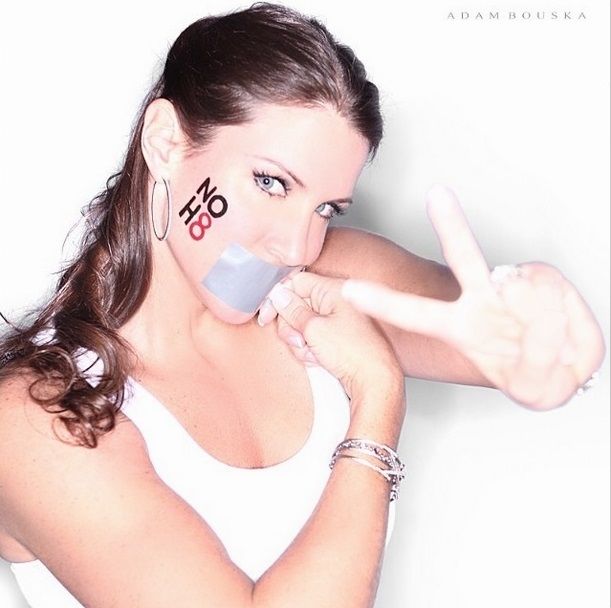 21. Stephanie McMahon: Steph has emerged as part of The Authority this year and has made her bones in annoying Daniel Bryan. Though the heel authority figure is a trope that needs to go the way of the dodo, if it's gotta be a thing at least Steph's good at it.



impactwrestling.com

20. Rebel: One of TNA's newest Knockouts, Rebel hangs out with the Menagerie on television while training in Ohio Valley Wrestling. She's certainly got the look to be a star, depends on what happens with the promotional end of things.



impactwrestling.com

19. Taryn Terrell: Taryn really got off to a good start in TNA & had some great matches with Gail Kim. She went away for awhile, but now she's back & once again a highlight of the Impact Wrestling TV show.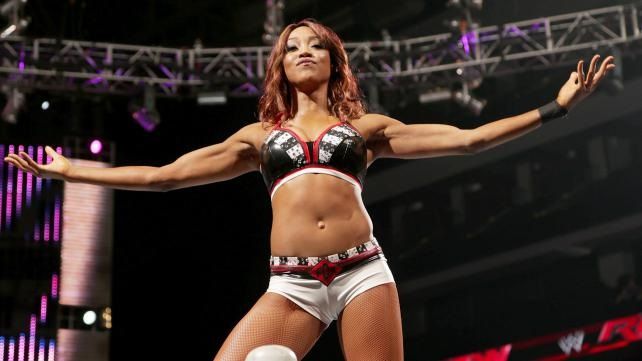 wwe.com

18. Alicia Fox: After years of not really having anything resembling a character, Alicia has become that girl that goes crazy after matches for no apparent reason. It kinda goes on too long sometimes, but it's definitely a step up & she does well with it.



@MandyLeonxo

17. Mandy Leon: I first saw this graduate of the ROH Wrestling School co-hosting an edition of ROH TV that previewed their Best in the World PPV. Needless to say I had to find out more. She recently debuted at the first Future of Honor show & already won her first singles championship in Pittsburgh's Vicious Outcast Wrestling. She's a quick learner.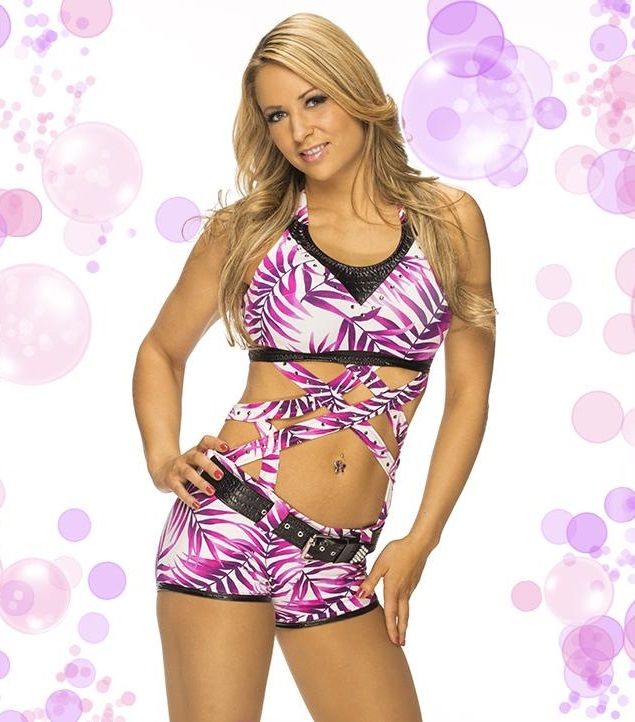 wwe.com

16. Emma: I've been disappointed with Emma's stint on the main WWE roster. The Santino Marella pairing hasn't worked at all & she isn't doing much other than wearing a pink sock on her hand. She's done well in NXT, but the lack of success on Raw/SD hurts her here.



@Taeler_Hendrix

15. Taeler Hendrix: Unfortunately Taeler's TNA run came to an end before she could achieve her full potential there. She's now up in Michigan working various indies & not being in Kentucky. I mean I guess you gotta do what you gotta do.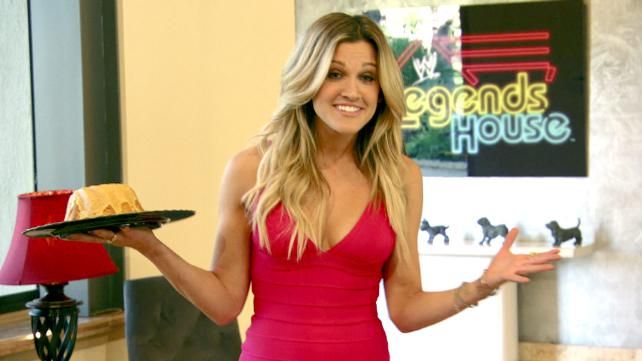 wwe.com

14. Ashley: The star of the WWE Network hit Legends House, Ashley made every episode she was in worth watching. Sadly I don't expect her to be on WWE programming ever again since she has a music career going across the pond, but I enjoyed Ashley while she was here.



@Lady_Scarlett13

13. Scarlett Bordeaux: The Hoopla seems to have come to an end for Scarlett, but she still does some ring announcing in ROH & is prominent in the AAW promotion. I might have put her at 13 because it matches her Twitter handle. I'm not sure.



rebysky.com

12. Reby Sky: Reby's had a pretty good year in the ring & out of the ring. In the ring, she's been working the indies regularly & made her TNA debut on their Knockouts PPV. She defeated one of their most established Knockouts, so perhaps she has a future there. Still not sure why ROH hasn't used her to make people hate Matt Hardy even more.



impactwrestling.com

11. Velvet Sky: Velvet's character has been all over the map this year. First she was Chris Sabin's abused girlfriend that we were meant to feel sorry for. Then she turned heel with Angelina Love & reformed the Beautiful People. Life in TNA, I suppose.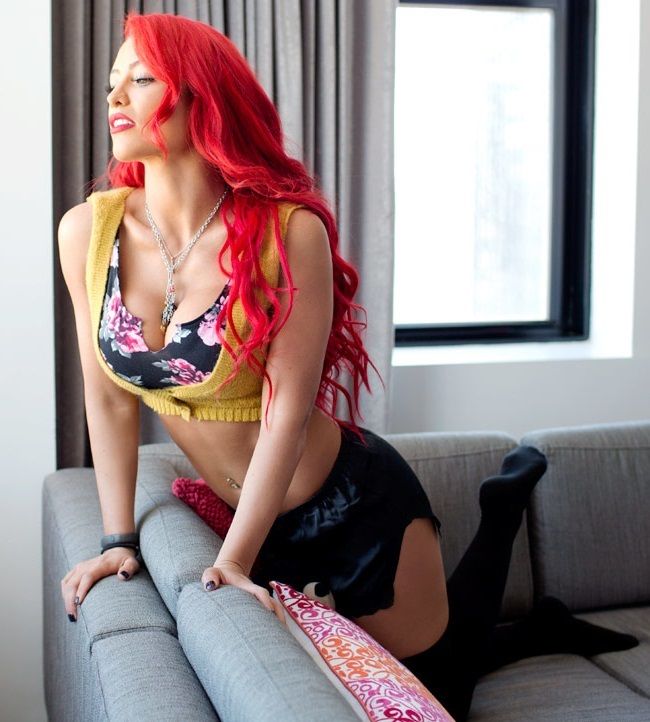 wwe.com

10. Eva Marie: If WWE can call John Cena the most controversial WWE Champion of all time, I can call Eva the most controversial Diva of all time. Lots of you hate her, but I love her because she rubs everybody the wrong way perfectly. There are not many women that get the heat that Eva gets just for being Eva.



rohwrestling.com

9. Maria Kanellis: It amazes me that WWE never had the idea of turning Maria heel while she was with them. She's much more entertaining as a heel valet for Michael Bennett in Ring of Honor than she ever was as a face.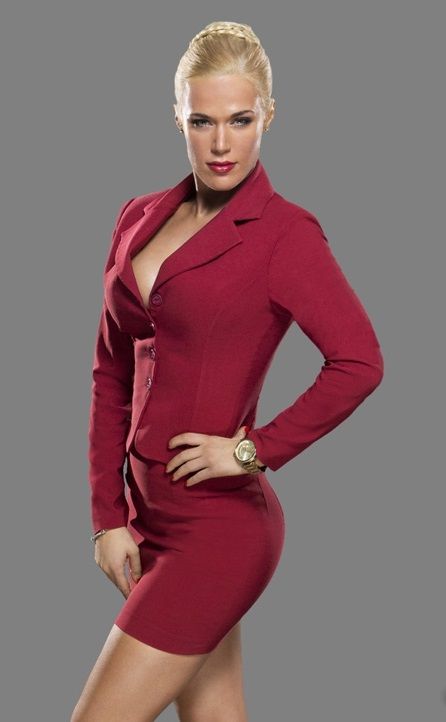 wwe.com

8. Lana: Foolish Americans, Lana emerged from the obscurity of Mother Russia to lead Alexander Rusev to the top of WWE within months. She's a little too reliant on Vladimir Putin to get cheap heat, but it seems to be working for her & Rusev.



@FutureLegendCF

7. Cheerleader Melissa: Melissa continues to dominate independent wrestling & the SHIMMER Championship. If there's a better combo than Melissa in the wrestling & looks department in the indies, I've yet to see them.



wwe.com

6. AJ Lee: Last year's number one had another solid year as a dominant Divas Champion and after taking time off to marry CM Punk has returned with a vengeance. It was nice of Paige to hold on to the title for her during that little vacation.



wwe.com

5. Renee Young: Most WWE announcers these days aren't people you want to see more of. Renee has stood out among the pack and just might be the best backstage interviewer since Mean Gene Okerlund, She also apparently does these interviews without shoes on, which I'm sure many of my readers appreciate.



wwe.com

4. Summer Rae: The former Mrs. Fandango wants to be the current Mrs. Fandango. Why? Beats me. In addition to servicing Fandango, Summer's also made a movie with The Miz & led the BFFs to NXT glory in the past year, along with picking fights with Natalya on Total Divas.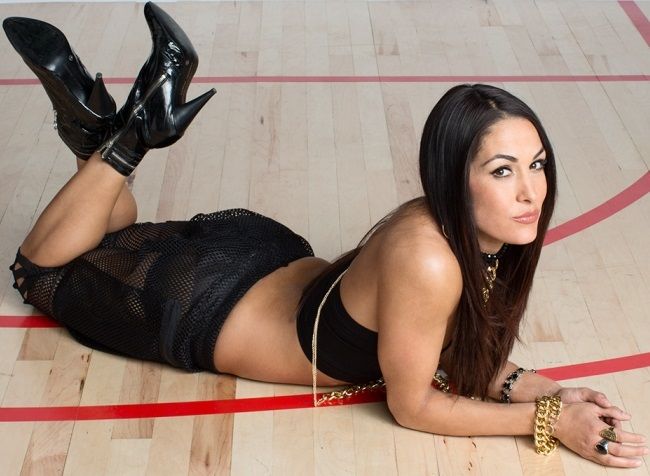 wwe.com

3. Brie Bella: Brie was involved in the Wedding of the Decade when she married Daniel Bryan on Total Divas & it went off without a hitch. Brie Mode didn't lead to a Divas title victory in spite of multiple opportunities, but she was always welcome on my TV. Unless, of course, Kane was involved.



wwe.com

2. Nikki Bella: I was more impressed by Nikki this year than I was by Brie. I especially enjoyed her new rack. You know, that new torture rack move she's been using. It's pretty tight. Brie talking about how fat Nikki is was one of the most ridiculous storylines on Total Divas, and that covers some ground.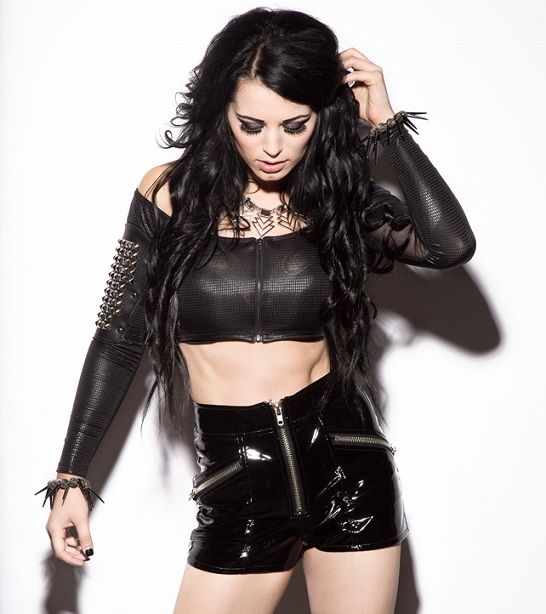 wwe.com

1. Paige: From winning the tournament to crown the first NXT Divas Champion to winning the WWE Divas Championship her first night on the main roster, Paige had herself a heck of a year. The Divas title reign was a bit lackluster, but Paige is young enough to improve on her weaknesses & learn from her mistakes. Fortunately her NXT work was strong enough to put her on top of the list for this year.

Let the debate begin! Feel free to comment in the comment section, or hit me up on Twitter @OchoSports, or even e-mail me at scook411@gmail.com! Thanks for reading and we'll be back next year! Assuming the site's still around, of course.

comments powered by