SPOTLIGHTS
411's Wrestler of the Week 7.08.14: Year 10, Week 13
Posted by Larry Csonka on 07.08.2014

AJ Lee won the Divas Title, Chris Jericho made his WWE return, KUSHIDA won the IWPG Jr. Heavyweight title and more! But who won 411's Wrestler of the Week? Find out inside!




Welcome to YEAR TEN, WEEK 13 of 411's Wrestler of the Week. A quick overview of the rules to kick things off for us as a reminder…

Each writer chooses FIVE wrestlers (although ties and tag teams are allowed) from any promotion and each wrestler gets a point total attached to that ranking. It looks a little like this…

1st - 5
2nd - 4
3rd - 3
4th - 2
5th - 1

Then we tally up the votes and the official 411 Wrestler of the Week is crowned. But wait, there's more! Each week the top SIX vote getters get a points value for their ranking which looks something like this…

1st - 15
2nd – 12
3rd - 9
4th - 6
5th - 3
6th - 1

...and they go towards the 411 Wrestler of the Year award to be announced each year around WrestleMania. This will be posted every Tuesday (the voting week runs Monday through Sunday). Let's see who wins this week…

---



Larry Csonka
1) KUSHIDA:
KUSHIDA defeated Kota Ibushi to become the new IWPG Jr. Heavyweight Champion. This is KUSHIDA's first major singles victory, and the win also makes him a double champion in New Japan as he currently holds the IWPG Jr. Heavyweight Tag Team Titles with Alex Shelley.

2) AJ Lee: Made a surprise return on Raw, defeating Paige to become the WWE Divas Champion.
3) Gail Kim: Defeated Angelina Love on Impact to become the TNA Knockouts Champion.
4) Naomichi Marufuji
5) Chihiro "Punch" Tominaga


JUSTIN WATRY
1) AJ Lee
Truth be told, this was an eventful week in WWE. Nearly impossible to name just five people without leaving out a deserving wrestler. Since I was completely spoiler free (try it sometime, you might actually enjoying the show), what caught me off guard the most was AJ Lee returning. Not only that...but winning the Divas Title from Paige in an apparent double turn. Welcome back AJ; the Divas division needed you.

2) Chris Jericho: Uh oh! A part-timer is back; I guess we should bash him relentlessly and talk about how he is stealing a roster spot, blah, blah, blah. Oh, right. Not Chris Jericho. He is an Internet darling and exempt from criticism. Sorry, I forgot. Back to reality, the man had a big time return on RAW Monday night (again, spoiler free) and a very good feud with The Wyatt Family is sure to follow.
3) The Miz: Returned to WWE television this past week as the 'Hollywood' heel The Rock played so well back in 2003. Perfect role for The Miz. Cocky and annoying. Hope it works out for him.
4) Roman Reigns
5) Bray Wyatt


Ryan Byers
1) Chris Jericho
I have to admit that Chris Jericho's last run in WWE didn't do a whole hell of a lot for me, mostly because he seemed to float around the midcard directionlessly but also because this man who prides himself on being able to reinvent his character seemed to just be a retread of what he was fifteen years ago. However, despite the fact that I didn't care for him on the last go round, I STILL lost it when Y2J popped up out of nowhere this past Monday night on Raw, and it was made all the better by the fact that he is apparently headed into a fresh, exciting program with the Wyatt Family instead of getting saddled with the Fandangos and the Dolph Zigglers of the world. The fact that I loved this even though Jericho's last run was less than impressive demonstrates just how big it was and just how entertaining he can be under the right circumstances. I just feel bad for poor Miz, who is now such a huge disappointment to fans that WWE is now actively booking him to be a disappointing payoff to an angle.

2) KUSHIDA: In a bit of a surprise, Kota Ibushi was defeated for the IWGP Jr. Heavyweight Title this week by KUSHIDA. The youngster, who started off as a protégé of Tajiri, has captured his first singles championship after almost eight years as a wrestler, and it's doubly big because it made KUSHIDA into a double champion, as he also currently holds one-half of the IWGP Jr. Heavyweight Tag Team Titles.
3) Chihiro Tominaga: Redubbed "Punch" Tominaga, the Dragon Gate youngster looks like he's headed into the first major angle of his career, as he's joined Mad Blankey and cost BxB Hulk a big tag team victory this week.
4) Luke Harper & Erick Rowan
5) Naomichi Marufuji


Alex Crowder
1) Chris Jericho
I rarely would want to put someone that got beat down at number 1, but his return was one of the most eventful happenings of the week. I must agree with those that say Jericho's last run was somewhat lackluster, yet this run already feels different. His return will only help Bray Wyatt who needs a great feud to sink his teeth into.

2) Bobby Lashley: I feel like Lashley is underrated by most fans. His work since returning to TNA has been pretty good and he continues to put on decent matches. The Lashley title reign has been good thus far, and looks to continue that way.
3) AJ Lee: I actually liked Paige and her reign to an extent, but they never got fully behind her instead investing in her opponents. At least they will get behind AJ as champion and allow her to do her thing. Regardless, AJ's return is a pleasant surprise and a welcome addition to the divas division. She is one of the best after all, and a feud with heel Paige against face AJ would be fantastic.
4) Kushida
5) Naomichi Marufuji


Greg DeMarco
1) AJ Lee
This week was all about returns, and the biggest return was AJ Lee. Now I know that Chris Jericho's was awesome and The Miz's was underrated, but seriously—if I told you last Sunday that one of three people were going to return, and those three people were Chris Jericho, The Miz and AJ Lee, you'd be hard pressed to now rank the likelihood as Miz, Jericho, Lee. AJ Lee lost her title, left, got engaged/married/pregnant/gave birth/that part was never true/was ready to return, came back and recaptured her Divas Championship. And yes, it's basically "her" Divas Championship.

2) Chris Jericho: While AJ's return was the most shocking, Chris Jericho's is the one to be most excited about. He's back, and he's feuding with one of the fastest rising stars on the planet in Bray Wyatt. Jericho apparently asked for this feud, and thankfully for us that request was granted!
3) Roman Reigns: Despite Seth Rollins becoming Mr. Money In The Bank, John Cena becoming a 15-time world champion, Chris Jericho returning, AJ Lee returning, The Miz returning and Wade Barrett being stripped of the Intercontinental Championship, who stood tall at the end of Raw? Roman Reigns, that's who.
4) The Miz
5) Vacant


Mike Hammerlock
1) AJ Lee
Paige was just about the most boring thing going in the WWE then in one fell swoop AJ made her a 1,000% more interesting. Seriously, the second AJ went skipping down to the ring, it was like the WWE Divas division had been released from purgatory. Alicia Fox should have come out and poured a can of soda down her cleavage in celebration.

2) Sheamus: The big Irishman found himself in the middle of the WWE's two best matches this week. The six-man tag of Sheamus and the Usos vs. the Wyatt Family was stellar. Wyatts won, but everyone involved did stellar work. Then on Smackdown Sheamus and Alberto Del Rio staged a hot match with Sheamus retaining the U.S. title. What's more American than an Irish guy beating a Mexican to celebrate our nation's heritage? Anyway, Sheamus has taken on the Christian role of giving the fans an action match on every show, and he's doing a fabulous job of it.
3) Jack Swagger: Who's the most over wrestler in the WWE right now? It might be Jack Swagger. So far two arenas have erupted for his face turn. I'm not sure if the plan is to have him actually beat Rusev, but it should be. Suddenly people are noticing Swagger is a fairly huge dude who can wrestle.
4) Gail Kim
5) KUSHIDA


Andrew Shillinglaw
1) AJ Lee
Woah! I'm going to say that nobody saw that coming. AJ's return was out of nowhere, and she beat Paige to become the Divas Champion, completing what appears to be a double turn in the process. This is a good move as the girl is super over so I'm glad to see her back on the shows.

2) KUSHIDA: KUSHIDA beat Kota Ibushi to become the IWGP Jr. Heavyweight Champion. This is a big change as Kota is considered THE junior heavyweight by a lot of guys so it's nice to see a switch like this happen.
3) Naomichi Marufuji: The top singles title in NOAH changed hands this week and that's why Marufuji has my #3 vote.
4) Chris Jericho
5) Jack Swagger


Wyatt Beougher
1) Chris Jericho
Chris Jericho's eleven billionth return shouldn't earn him the top spot, should it? I mean, the guy's only going to be around for a few months and then he'll be gone again, right? Plus the last time he came back he was boring and stale, wasn't he? On Monday night, the announce team hyped what was believed to be Jericho's return and the crowd went mild for the Miz. But then Jericho's music hit and the fans went wild and for a few minutes, none of that stuff I mentioned mattered. With Punk gone and Bryan injured, the original Internet Darling returned and things were brighter. Then there's the fact that the original Undisputed Champion appears poised to go into a program with Bray Wyatt that could actually salvage Wyatt's character after three months of Cena-propagated burial, and I think Jericho has easily earned this spot.

2) KUSHIDA: Full disclaimer - I'd prefer KUSHIDA's tag team partner were the guy in this slot, but being he's a gaijin, I think there's realistically no chance of him becoming a double champion in New Japan Pro Wrestling. (Prove me wrong, NJPW.) I don't want to take anything away from what KUSHIDA has accomplished, though, so my congratulations the new IWGP Jr Heavyweight Champion!
3) Gail Kim: Winning back the TNA Knockouts title in a solid match on IMPACT was enough to earn Gail the three spot this week, and I'm hopeful that this will spark the start of a refocusing on TNA's Knockouts division.
4) Bobby Lashley
5) AJ Lee


Mike Chin
1) AJ Lee
Ms. Lee is back in a return that looks to spark one of the most interesting women's feuds in WWE's recent history. Both she and Paige can go in the ring, they have a natural issue over the Divas Championship, and I'd argue that each have stepped into their more natural face-heel alignments. Follow up will be key, but, if for just one week, AJ Lee tops my list.

2) Chris Jericho: I'm as big of a fan as anyone of an elaborate lead up to a Chris Jericho return, but this Monday's re-entry into WWE storylines was a pleasant, sudden surprise. Better yet, a feud with Bray Wyatt holds a lot of promise for good matches and rebuilding Wyatt's credibility as an upper card threat.
3) Jack Swagger: I was among the crowd that felt Jack Swagger should have returned as a face to challenge Cesaro for the US title in late 2012 or early 2013 (he ended up returning under the Real American persona with Zeb Coulter). That said, I feel a face turn was long overdue, and while he'll probably end up putting over Rusev, here's hoping he gets a modicum of rebirth as an upper mid-carder, portraying a flag-waving face.
4) Kushida
5) John Cena


Paul Leazar
1) KUSHIDA:
My #1 spot goes to somebody who not only had a spectacular week, but one could argue had the strongest June as well. KUSHIDA went runner up in New Japan's Best of the Super Juniors, and recaptured the IWGP Junior Heavyweight Tag Team Titles with Alex Shelley, but as we celebrated America's independence, KUSHIDA defeated Kota Ibushi for his very first reign as IWGP Junior Heavyweight Champion, in what I can only imagine as being an awesome match, because I haven't found some time to watch it yet. With Junior Heavyweight division on the back of the rising star that KUSHIDA has been, I'm over the moon about seeing what the future of KUSHIDA and the division will be going forward.

2) Dean Ambrose: Despite Seth Rollins winning the Money In The Bank Briefcase, and putting in a stellar performance for the week as well, the week Dean had was simply that much better. Dean put in a star making performance in the Money In The Bank match as well, plus he also had a good match with Randy Orton on Smackdown as well, but I'm constantly intrigued and entertained in his constant quest to make Seth Rollins by any means necessary. His promo on RAW could mean that his feud with Seth could drag until out Seth cashes the case in, which who knows when that will be!
3) John Cena: Cena had a decent week. Despite him getting some carry over from winning the championship the previous week, Cena put in a pretty decent RAW and, seeing as we all know his time with the championship will be short, I'm interested to see what they do to make his run interesting.
4) Seth Rollins
5) AJ Lee


Sean Garmer
1)Chris Jericho
Jericho returned once again to an immense amount of applause and enjoyment from the audience. He made fun of The Miz and then very quickly we are introduced to his first big opponent in Bray Wyatt. On Smackdown, he once again showed up, gave Miz a code breaker, and he also got to have a little spat with Bray Wyatt as well.

2)AJ Lee AJ returned on Monday and got to give Paige a little Payback for what was done to her the night after WrestleMania 30. She used the crowd to get her rematch for the Divas Championship and then proceeded to defeat Paige as well. AJ is once again Divas Champion and all is right with the world.
3)KUSHIDA I'd say winning your first ever IWGP Jr. Heavyweight Championship is a pretty big deal.
4. Gail Kim
5. Dean Ambrose

---
THE WINNERS~!
Special Mention…Naomichi Marufuji - 7 Votes


Fifth Place…Jack Swagger - 8 Votes


Fourth Place…Gail Kim - 10 Votes


Third Place…KUSHIDA - 30 Votes

Your NEW IWPG Jr. Heavyweight Champion!



Second Place…Chris Jericho - 34 Votes

Excited wrestling fans with his unexpected return on Raw…



And 411's Wrestler of the Week is…




















AJ Lee - 38 Votes

Returned on Raw and captured the WWE Divas Title!




Year-End Standings~!
And here are the standings after week thirteen…

Seth Rollins - 60pts.

Eric Young - 58pts.

Roman Reigns - 46 pts.

AJ Styles - 45pts.

Dean Ambrose - 25pts.

Kyle O'Reilly - 21pts.
Bad News Barrett - 21pts.

John Cena - 18pts.
Cesaro - 18pts.
Bray Wyatt - 18pts

Batista - 16pts.

Bobby Lashley - 15pts.
YAMATO - 15pts
Takao Omori - 15pts
AJ Lee - 15pts.

Sheamus - 14pts.

Ricochet - 12pts
Icarus - 12pts.
Paige - 12pts.
Daniel Bryan - 12pts.
Chris Jericho - 12pts.
Michael Elgin - 12pts.
Bobby Fish - 12pts.

KUSHIDA - 10pts.

Adam Cole - 9pts.
Charlotte - 9pts.
Luke Harper - 9pts.
Triple H - 9pts.
Davey Richards - 9pts.
Eddie Edwards - 9pts.
Yujiro Takahashi - 9pts

Alicia Fox - 7pts.

Gail Kim - 6pts.
Suwama - 6pts
Bad Luck Fale - 6pts
Biff Busick - 6pts.
Randy Orton - 6pts.
Erick Rowan - 6pts.

Stardust (Cody Rhodes) - 3pts.
Tyson Kidd - 3pts.
Tyler Breeze - 3pts.
Adam Rose - 3pts.
Jey Uso - 3pts.
Jimmy Uso - 3pts.
Jack Swagger - 3pts.

Dasher Hatfield - 2 pts.
Mr. Touchdown - 2 pts.

Kane - 1pt
Brie Bella - 1pt
Uhaa Nation - 1pt
Naomichi Marufuji - 1pt
Kota Ibushi - 1pt
Sanada - 1pt
Alex Shelley - 1pt
Isami Kodaka - 1pt
Vickie Guerrero - 1pt

---
Voting began 4.15.14
Year-End Rankings Key:

WWE Contracted Wrestlers are represented in BLUE.

TNA Contracted Wrestlers are represented in GREEN.

ROH Contracted Wrestlers are represented in RED.

US Independent Wrestlers are represented in MAROON.

Japanese Contracted Wrestlers are represented in BLACK.

Mexican Contracted Wrestlers are represented in MAGENTA.

Other International Wrestlers are represented in INDIGO.

---
**PREVIOUS WINNERS**

Year One Winner: Ric Flair (2005-2006)


(Shortened year, starting September 2005)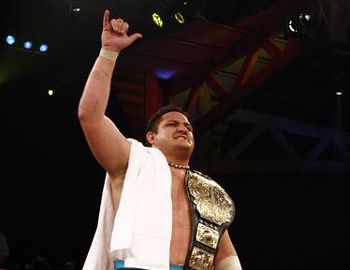 Year Two Winner: Samoa Joe (2006-2007)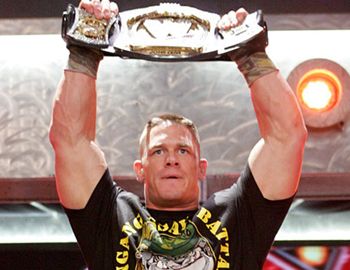 Year Three Winner: John Cena (2007-2008)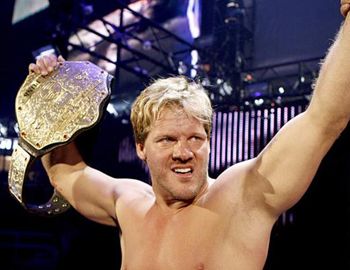 Year Four Winner: Chris Jericho (2008-2009)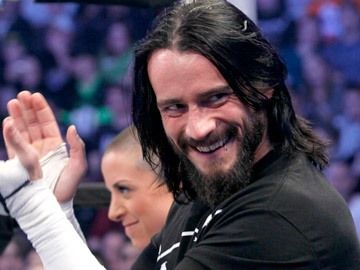 Year Five Winner: CM Punk (2009-2010)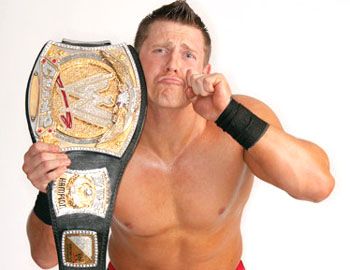 Year Six Winner: The Miz (2010-2011)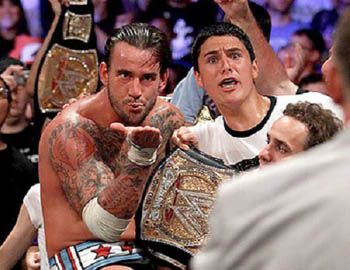 Year Seven Winner: CM Punk (2011-2012)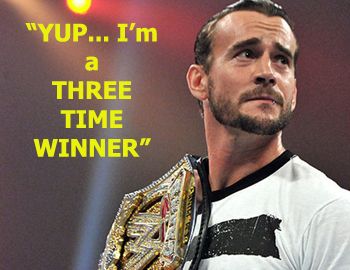 Year Eight Winner: CM Punk (2012-2013)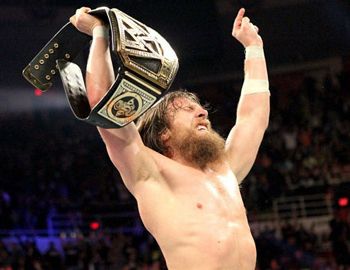 Year Nine Winner: Daniel Bryan (2013-2014)
comments powered by