SPOTLIGHTS
411 Fact or Fiction 7.10.14: CM Punk's Possible Return, Reigns as WWE's Top Star, TNA Bound for Glory in Japan, More
Posted by Larry Csonka on 07.10.2014

Will AJ Lee's return lead to CM Punk returning to WWE? Do we like that WWE is setting plans in motion to make Roman Reigns the new top babyface in the company at WrestleMania 31? 411's Todd Vote and Mike Hammerlock debate these topics and more!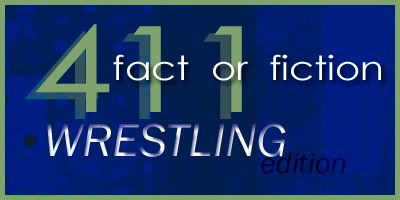 Welcome back to the latest edition of 411 Fact or Fiction, Wrestling Edition! Stuff happened, people loved/hated it and let everyone else know. I pick through the interesting/not so interesting tidbits and then make 411 staff members discuss them for your pleasure. Battling this week: First up is the one and only Todd Vote! He battles Mike Hammerlock!


Questions were sent out Monday.


Participants were told to expect wrestling-related questions, possible statements on quantum physics and hydroponics.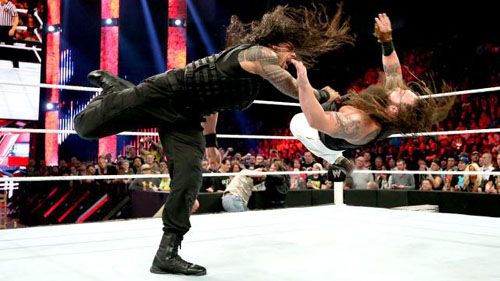 1. You like the idea that WWE is setting plans in motion to make Roman Reigns the new top babyface in the company at WrestleMania 31.



Todd Vote: FACT - I do like how the company seems to planning more long term now, whether about Reigns or otherwise. At the same time, planning that far ahead can come back to bite you. Look at how long they waited to finally pull the trigger on Daniel Bryan. Sure, the moment at WM30 was awesome, but look how that ended up playing out due to his injury. Reigns is on fire right now, the crowd seems to be into what he is doing. What happens if the crowd goes mild on him in the next six months? What happens if they turn on him altogether because they are not into the slow burn that is being done? I love that they are planning ahead, but it might be a good idea to, as the H's would put it, "have a plan B".

Mike Hammerlock: FICTION - Now that Daniel Bryan is on the shelf, Roman Reigns is already the top babyface in the company. So I don't like the idea that we've got to wait all the way until WrestleMania 31 for the WWE to acknowledge the obvious. As I noted in my column this week, Roman Reigns isn't having a baby. That means there's no need to wait nine months. The Roman Reigns iron is hot. Strike it. Instead what we're going to get is nine months of obvious storytelling. We're told it'll all pay off at WrestleMania when Roman Reigns wins. Screw that. It's not a satisfying story arc or conclusion if you know what's coming months before it happens. This is the worst kind of corporate stage-managing. It takes WWE Corporate that long to work through Cena-Lesnar-Reigns. You, me and other individual humans would be more than fine with Reigns taking the belts at Battleground. We just want to see great matches and unexpected twists and turns. More action, less spoon-feeding. There's a thousand ways to get Roman Reigns to a defining WrestleMania moment and the WWE seemingly is picking the most boring and predictable way to do it.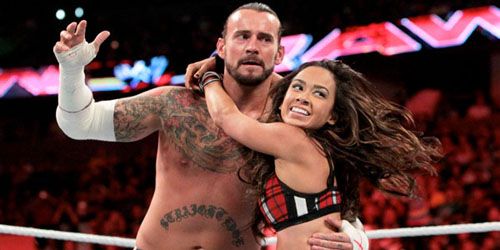 2. While some fans have become very hopeful, the return of AJ Lee will not lead to her husband CM Punk returning to the WWE anytime soon.



Todd Vote: FACT - I suppose it would depend on what one's definition of soon is. CM Punk is on record as having one thing left to do in this industry, and that is main event WrestleMania. With plans seemingly in place to give that main event spot to Roman Reigns at 'Mania 31, it's not looking promising for the Punker. Best case scenario, if it is really a main event at WrestleMania that will bring him back into the company, that puts him at a Royal Rumble 2015 return, in my opinion. But hey, anything can happen in the WWE.

Mike Hammerlock: FICTION - It really depends on what your idea of "soon" is. In the next few months? No, I don't expect we'll see CM Punk back in the WWE. He's having himself a "Celebrated Summer." However, there's no indication CM Punk is going to wrestle anywhere else. At some point when his batteries are fully recharged, Punk is going to remember that he's a professional wrestler and that he really loves being a professional wrestler. At that point I expect the WWE will be the place where he re-emerges. He gets to be with his wife (AJ) and his road wife (Kofi). It makes sense. He'll want some creative control over his direction. He'll also want to work a more reasonable schedule. Since it likes money, the WWE will give him those things. I'd say there's a good chance he's back before WrestleMania 31. In geological time, that's fairly soon. He'll be back for love and money.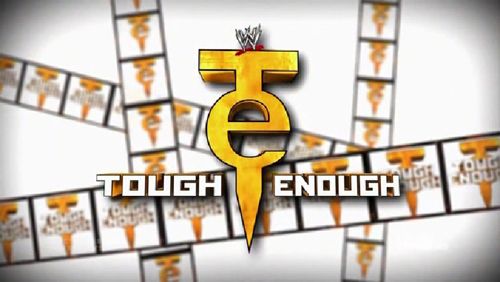 3. You are disappointed that the return of WWE Tough Enough will likely never come to life, due to budget cutbacks.



Todd Vote: FACT - Though, I suspect we will see it come back at some point. It would be more original programming on the WWE Network, and the Network definitely needs more original programming. Tough Enough is a fun show, and could draw some eyes to the WWE Network.

Mike Hammerlock: FICTION - There's a good way to develop professional wrestlers (NXT) and a bad way to develop professional wrestlers (Tough Enough). It's a doofy reality contest. If they want, they could do a far more meaningful fan-interactive, promotion-based contest in NXT. It would cost them nothing and the winner would be someone who could really succeed in the WWE rather than someone who'd be consigned to the nether regions of the NXT roster. Basically what I'm saying is the bus has passed on Tough Enough. On a separate but related note, it's time for the WWE to start looking for outside entities to start producing fresh content for the WWE Network. There are other people out there with the fresh ideas you need to generate moneymaking content. Tough Enough isn't one of them. Some sort of wrestling-Parkour hybrid, a reality show that follows young pro wrestlers outside the WWE trying to break into the business, perhaps a Sportscenter-type round up show focused on the larger wrestling industry - there's plenty of ways to get fans acquainted with new talents without dusting off a 13-year-old reality concept.





4. TNA wrestlers like Bully Ray and Kurt Angle should focus on promoting TNA and not admit that they would return to WWE during interviews.



Todd Vote: FACT - Absolutely, promote what you are doing, not what you would do if given the chance. They all claim their goal is to make TNA a viable second option for North American wrestling fans, it has to be treated as such by everybody inside that company. While I am sure that the wrestlers are only trying to answer the questions being asked to them by the interviewer, there are ways to deflect this kind of question and bring the focus back to what you are there to do. Promote TNA, and the current product you are supposed to be busting your ass for.

Mike Hammerlock: FICTION - We've been in the Information Age for two decades. There's no point in pretending other promotions don't exist. Angle and Bully Ray do plenty to promote TNA. If they occasionally answer a question about the WWE in an interview it hurts no one. At some point both of those guys probably go into the WWE Hall of Fame, so they'll both be in a WWE ring again even if it's just to thank the fans for their support. Beyond that, if TNA is so fragile that the mere mention of the WWE by a TNA talent damages the company, then it's got near-fatal problems. I'd say the fact that Angle and Bully are well-known former WWE talents and that there's still a conversation about them returning to the WWE today (because a large chunk of fans actually would like to see it) helps promote why you should go see them in TNA today. This is especially true in the WWE's northeast stronghold. The vast majority of wrestling fans in this area of the country (and I've spent my life in Boston, New York, Philly and DC) are WWE to the core. If you want to make a dent here, you need to be conversant on the WWE and to make the case that your promotion deserves the attention of WWE fans.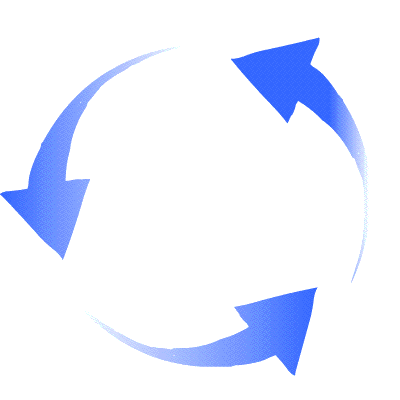 SWITCH!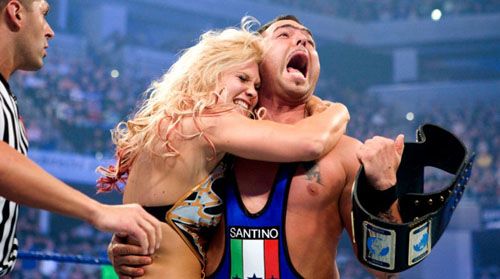 5. Santino Marella was one of the best "comedy wrestlers" in the history of wrestling.



Mike Hammerlock: FACT - Plenty of wrestlers can do comedy here or there. Daniel Bryan and Kane were awesome as Team Hell No. Hulk Hogan's Mr. America turn was a laugh riot - wait, was I not supposed to be laughing at that? Anyway, very few wrestlers do all comedy all the time. Part of the reason is it frequently falls flat. For instance, in the WWE you're held hostage by Vince McMahon's sense of humor, which thinks fart jokes and vomit takes are just the bomb. Santino threw in some nice little touches along the way, like his speed walk. When he got stuck with Yoshi Tatsu, rather than treat it as a hopeless situation they argued the finer points of Santoshi vs. Yoshitino. While dignity might have prevented other male wrestlers from going after the Miss WrestleMania title, Santino rocked a mankini and won it. His near win at the 2011 was a legit mark out moment. He won titles along the way, but managed never to take himself seriously. Main thing is, he fully committed to being a comedy wrestler. So few do, and thanks to worldwide broadcasting he's probably he most seen comedy wrestler of all time. He's still a fairly young man, 35, so I have a sneaking suspicion we'll see him in the ring again.

Todd Vote: FACT - I'll give him his due. Santino was involved in some very good comedy stuff during his tenure. Look no further than the Elimination Chamber from 2011 for proof that fans loved Santino. The pop when he was in the chamber match, and it came down to himself and Daniel Bryan was awesome. That had to be a highlight for Santino. I don't remember many comedy acts getting as many laughs out of me as Santino did. It wasn't all comedy gold, but Santino always did the best he could with what they gave him to work with. My favorite stuff of his was when he was paired with Beth Phoenix. So many great moments.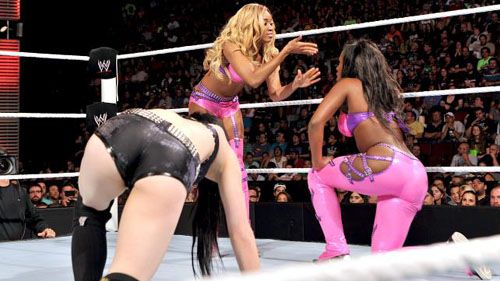 6. You are pleased with the booking of the WWE Divas division, due to the fact that they are actively trying to book several feuds at the same time.



Mike Hammerlock: FICTION - It's getting slightly better, but I'm hardly pleased with it. Charlotte and Natalya set the bar for what that division can and should do. AJ coming back helps immensely. When Paige inevitably turns on her it should lead to some actual matches. Naomi and Cameron could head somewhere interesting, though I mourn the loss of their entrance. It's probably too much to hope that Layla and Summer Rae put on a good match, but they're having an actual feud. Crazy Alicia Fox is bizarrely entertaining. It would be nice to see the divas get in on some of the WWE's signature matches - MITB, TLC, Hell in a Cell. In fact, if you really want to change perceptions about what that division and can be, build AJ-Paige toward a Hell in a Cell climax. That would be badass. Yet the first step is the WWE treating its female performers as more than eye candy. We aren't there yet.

Todd Vote: FACT - While it does seem to be on the upswing, there is still a lot of work to be done. They need to give the ladies time to work, and give them some character development. Outside of AJ being crazy, and Alicia Fox being crazy, how many of the diva's have a fully developed TV character? That, to me, would be a huge step towards bringing the division up to where it should be. The talent is there, NXT shows us that the future can be bright for the division. If they keep at it, the diva's can become relevant.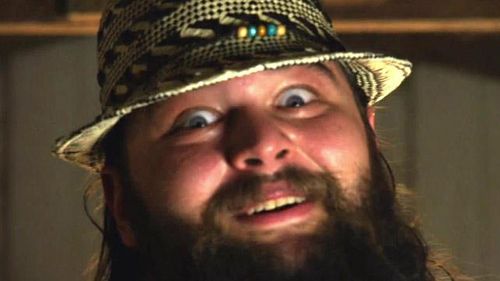 7. As far as in ring performers go, Bray Wyatt is the best promo in WWE today.



Mike Hammerlock: FACT - Bray's almost too good. Every week, usually twice a week he puts the crowd in the palm of his hand. His promo for why he wanted to be in the MITB title match was nothing short of spectacular ("You ain't got nothing in this world, man, if you ain't got power."). John Cena may have technically won their feud, but Bray promoed Cena into submission. When the Shield broke up and everyone was calling them the most dominant faction in history, Bray's quick "that's not the way I remember it" dig was note perfect. His first singing promo earlier this year - "Joy Down in My Heart" - took the already amped up expectation for Wyatts vs. Shield and put it into orbit. In fact, Bray's promos are so good it's impossible to play him off as a pure heel. When he starts rolling, you're glad you paid your hard-earned money for that ticket. People show up hoping Bray will cut loose on the mic. He's so crazy, he's making sense.

Todd Vote: FACT - A million times, fact. His delivery is just off the charts. He plays the character so well, and when he talks you want to listen. The things he says will at times make you think, and he gets his point across fantastically. What more could you ask for in a promo?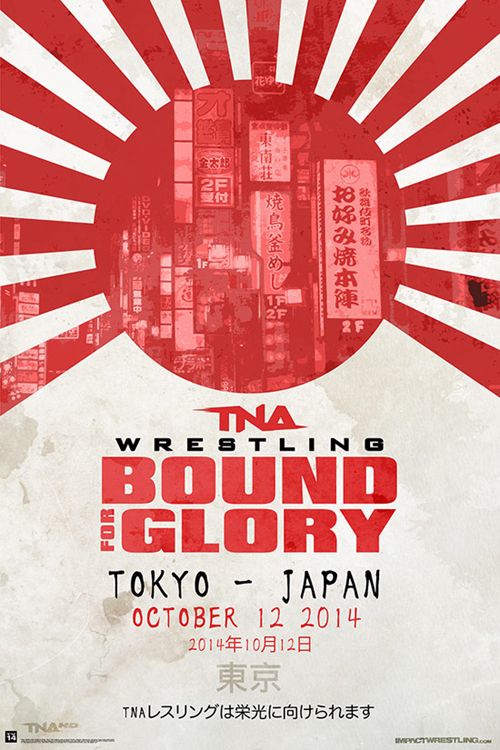 8. TNA is making a fun and outside the box move by holding the Bound For Glory PPV in Japan this year.



Mike Hammerlock: FACT - It's a big world. If TNA can get footholds in Japan, England, Mexico, Namibia, wherever, it will help keep the lights on. I don't know why the WWE doesn't hold at least two of its PPVs outside the U.S. each year. I watched the Rumble in the Jungle and the Thrilla in Manilla live when I was a kid. If they figured out those logistics in the 1970s, then surely we can in the 2010s. As for TNA, it gives the company a chance to showcase something different. American audiences don't get to see a lot of puroresu. If TNA does Bound For Glory right, it won't be like every other wrestling event TNA has staged. That's a good thing. I imagine the fans who pay to see that event will be happier than usual that they did. It would be even cooler if TNA got completely off the PPV bandwagon and ran its major Sunday night events live on Spike. Then a million people would get to see the event. Marketing 101: capture more eyeballs. Anyway, heading off to places where you can feed off the energy and build the fan base makes all the sense in the world for a company that spends most of its time performing in front of a zombie audience inside the Impact Zone.

Todd Vote: FACT - Absolutely. I think it is a great idea. With their recent talent deal with Wrestle-1, this would be the perfect time to hold a PPV in Japan. Hopefully it will translate to more eyes Impact.








Have you checked out the Csonka Podcasting Network? If you haven't, you should We run anywhere from 15-20 shows a month, discussing pro wrestling, the world of MMA, the NBA, general sports, popular TV series of the past, bad movies, battle rap, interviews, MMA & Wrestling conference calls and more! Around 10 different personalities take part in the various shows, which all have a different feel; so you'll likely find something you like. All of the broadcasts are free, so go ahead and give a show a try and share the link with your friends on the Twitter Machine and other social media outlets! Running since May of 2011, there are currently over 500 shows in the archive for you to listen to.



Larry Csonka is a Pisces and enjoys rolling at jiu jitsu class with Hotty McBrownbelt, cooking, long walks on the beach, Slingo and the occasional trip to Jack in the Box. He is married to a soulless ginger and has two beautiful daughters who are thankfully not soulless gingers; and is legally allowed to marry people in 35 states. He has been a wrestling fan since 1982 and has been writing for 411 since May 24th, 2004; contributing over 3,000 columns, TV reports and video reviews to the site.


Your heart is free. Have the courage to follow it…TO CSONKA'S TWITTER!

http://www.twitter.com/411wrestling
http://www.twitter.com/411moviestv
http://www.twitter.com/411music
http://www.twitter.com/411games
http://www.twitter.com/411mma

comments powered by