SPOTLIGHTS
Wrestling's 4Rs 7.14.14: TNA Impact & WWE Smackdown Reviewed
Posted by Daniel Clark on 07.14.2014

Roman Reigns battled Rusev, Chris Jericho faced off with Randy Orton, Austin Aries won the X-Division Title and more! Wrestling's 4Rs breaks down the Right, the wRong and the Ridiculous of TNA Impact & WWE Smackdown!


How the 4Rs of wRestling Work!
Here is a quick explanation of the 4R's. The column will run TWO times a week. We will group our feelings on the shows in various categories: The Right, the wRong and the Ridiculous. The Right is stuff that worked very well: a great promo, a great match and so on. PuRgatoRy is a section between the right and wrong. It shows equal traits from both sides that cannot be ignored and needs discussed. It is not a bad place per say, as things can get remedied or go the wrong way the very next week. The wRong is what it sounds like: bad matches, bad or boring promos and so on. The Ridiculous is stuff that had no right on TV: Stupid angles and so on. And there is always a possibility of a 5th R, which is as bad as they come. This column is supposed to be analytical, and at the right time very critical of the shows, it was the whole reason it was created. This is not a "mark" column, nor a "smark" column, our goal is to analyze the show from many different fronts, reward the good and call out the bad. We will not apologize for our opinions, they are as they are, whether positive or negative.
---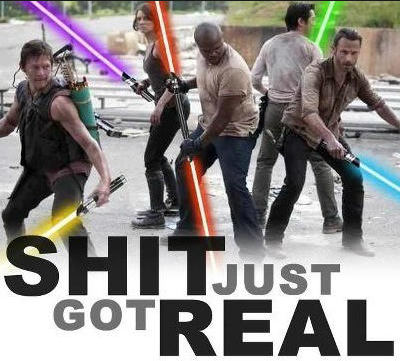 By: Jericho Ricardi
IMPACT 7.03.14:
QUICK MATCH RESULTS:
The Wolves def. Bram and Magnus to retain the Tag Team Titles at 7:00

Austin Aries def. Seiya Sanada via 450 Splash to win the X-Division Title at 8:00

Gail Kim def. Madison Rayne, Santana Garrett, and Angelina Love (Eat Defeat to Love) to retain the Women's Title at 5:00

Jeff Hardy won a 20 man over the top rope battle royal to become the new #1 contender at 17:00


THE BEST:
Aries Vs. Sanada: This match was really cool, with the normally collected Sanada becoming increasingly desperate as things went on. He survived Aries' finisher, forcing him to utilize his second finisher in succession to get Sanada down for the count. Even though Sanada lost, this match made him look better than anything else they've had him do thus far. Aries as X-Division champion again is also a great move going into the champion versus champion match in a couple weeks. Sanada Vs. Lashley could have been a very interesting match from a storytelling standpoint, but I suspect most of the fans wouldn't have been invested in it since Sanada would have been such an underdog. Aries Vs. Lashley on the other hand is a far more competitive match up on paper. Aside from the results being great, this match itself was a resounding success.


THE RIGHT:
Rebel: Who has highly-kissable everything and dresses like an RPG character? Rebel, and they could have her in every segment and I wouldn't mind one bit.

The rest of the Menagerie: How's this group doing after a month or two of existence? Crazzy Steve has become quite likeable and – don't laugh – could easily be a star if they utilize him well. The internet may think he's stupid, but at live events he's been getting huge responses from the crowd. The second coming of Doink, perhaps. Knux and Freak aren't nearly as over as the aforementioned two, but the group in general has been surprisingly successful from a crowd investment point of view. Glad they stopped playing their annoying music throughout matches, too.

Kurt Angle's intro: Good stuff here. I liked the way it kept cutting to shots of the people he was talking about when he gave the rundown of matches for the night. That's new, and it was pretty cool.

Tag title match: I definitely like title matches more when they're one-on-one (or two-on-two in this case). Seems like TNA loves to have title matches with three or four different competing sides, and they quickly turn into schmozzes. This week we got a regular old tag team match and it was good. Bram and Magnus are getting better and better and I like that The Wolves get to be so strong week in and week out.

Ode to Willow: Glad we have Jeff Hardy back. Willow's time has pretty much ended, as Angle said, though there's always room for him to return when necessary. TNA needs Jeff Hardy in his normal form at this point. I will miss the way Willow looks like Kooler from DBZ, though. I wouldn't mind seeing Willow Vs. Stardust in some alternate reality pocket dimension, since Stardust is basically a Sailormoon character. That would be insanity on numerous levels.

The women's match: Nothing tremendous here, but it was a fairly average match and Gail Kim won fairly decisively while Madison and Brittany advanced their feud a bit. It accomplished a few objectives; TNA has been very good lately about furthering multiple storylines with every segment. No wasted time. I do prefer one-on-one battles like I mentioned before, but schmozzes aren't a problem when they advance storylines.

Lashley promo: This was a good little video, showing Lashley working out while MVP and Kenny King ran their mouths about how the three of them are franchise players. Hey, that'd be a great name for their group, Franchise Players. Actually, it'd be perfect, given their personas. It'd be a heck of a lot better than having no name, leaving idiots on the internet to refer to them as "MLK" like that's their name despite that the company has in no way ever called them that. I myself am guilty of making "Wolfblack" jokes once upon a time (the week the group formed), but it was good-natured. The hate TNA has gotten on the internet for this group ever since is waaay over the top and makes no sense whatsoever. If anyone can explain it to me, please do. Regardless, great promo video here from the Franchise Players. I'm sure some people on the internet are taking a dump on it as we speak because it had vaguely hip-hop music playing in the background and THIS GROUP IS SO RACIST OMG. No, I'm pretty sure you are.

The return of Jeff Hardy: This was handled well, though I kinda felt like Willow was TOO apprehensive to revert to Jeff Hardy. Retreating to the rafters to mull it over was a bit much. He can turn back into Willow for a match at any given time, much like Foley and his alter egos. Still, good to see Jeff Hardy take off the Kooler mask and return to form.

Battle Royal for the #1 contendership: First of all, I love battle royals. I think I prefer the Royal Rumble style to the traditional "everyone starts in the ring" style, but I like all of them. This was a good one, and the number of guys in the ring who could have believably won the whole thing was surprisingly high. That tells me that the depth of the current roster is better than I thought, despite that it was depleted quite a bit over the past six months. Ending the show with a match was a good call, as was the closing imagery of Jeff Hardy and Lashley face-to-face. Having the #1 contendership boil down to EY Vs. Hardy was a good call, and honestly at this point EY was giving Hardy the rub rather than the other way around (as it would have been until recently). Good all around.


puRgatoRy:
ECW Stuff: I'm all for EC3 having the makings of his own stable, but this whole thing seems like yet another rehash of old ECW rivalries, and these things have been done to death already. I did enjoy how they're making this kinda real by talking about Rhyno's family and his WWE firing. I'm concerned that the company is going to make dead-and-buried ECW too much of a part of their identity going into the NYC shows. They don't need to turn those shows into an ECW reunion tour because, again, it has been done to death.


THE wRong:
The faces aren't exactly heroic: As much as I like Bobby Roode, he has returned to basically bully an injured guy on crutches. I know MVP is a bad guy and all that jazz, but honestly it makes Roode look like a dick to be demanding that MVP fight him. Getting physical with an injured wrestler is the kind of thing a bad guy would do. I'm all for Bully Ray putting Dixie through a table in the future just for the amazing crowd pop it'll probably get, but him bullying a woman week in and week out is also not really the behavior of a face. TNA: Where some of the top faces act more like bullies than Sheamus. On the bright side, the company isn't putting Ray and Roode on anti-bullying campaigns or pretending that they're remotely nice guys. But still, it would be great to have some real heroes to root for on this show, as I've said before. We've got Eric Young waving the banner of the Paladinesque order of nobility and that's about it.

What happened to the silhouettes? Silhouettes dammit!: Silhouettes. Seriously, who made the call to do away with them and give TBP a regular entrance? Were they too expensive? There was no reason to take them out of the show. Bring back the silhouettes!


THE RIDICULOUS:
NOTHING



The 411:


This was actually a pretty great show. Aside from TNA's Hero Issue, which is an ongoing thing, there once again wasn't anything particularly bad about the show this week. The two hours FLEW by and I don't have any complaints. Psyched for next week, which this show did a great job building towards.

Cheap plug time, check out my musings on video games and media at Coronajumper.com. his week I've covered Elder Scrolls Daggerfall, old Mega Man games, and The Best of Final Fantasy.


Show Rating: 8.5

As a reminder, I will be going by the 411 scale…

0 - 0.9: Torture
1 - 1.9: Extremely Horrendous
2 - 2.9: Very Bad
3 - 3.9: Bad
4 - 4.9: Poor
5 - 5.9: Not So Good
6 - 6.9: Average
7 - 7.9: Good
8 - 8.9:Very Good
9 - 9.9: Amazing
10: Virtually Perfect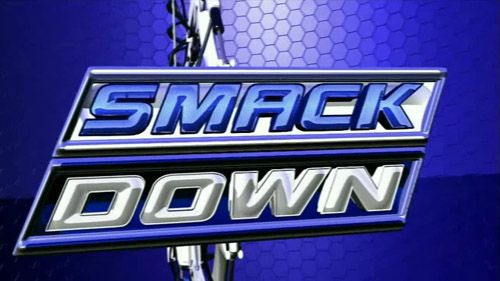 By Daniel Clark
Smackdown 7.11.14
QUICK MATCH RESULTS:
Adam Rose def. Fandango at 1.05 by countout

AJ Lee def. Cameron at 3.13 by pinfall

The Usos def. Heath Slater and Titus O'Neill at 1.58 by pinfall

Randy Orton def. Chris Jericho at 11.01 by pinfall

Summer Rae vs. Layla a 1.50 went to a no contest

Goldust def. Curtis Axel at 2.19 by pinfall

Bo Dallas def. Diego and El Torito at 1.17 by pinfall

Roman Reigns def. Rusev at 6.54 by disqualification


THE RIGHT:
Last week's Smackdown: Apologies for the lack of the R's last week for Smackdown, but I was away all weekend and it wasn't even until Monday evening that I even got around to seeing the show. That said, it was one of the better Smackdown episodes of recent months with two very good matches between Alberto Del Rio and Sheamus, and Randy Orton and Dean Ambrose, and everything got the time it needed.

Goldust vs. Curtis Axel: This may have been short, but Cody Rhodes as Stardust managed to steal this segment even though he wasn't involved in the match. His orchestration of the crowd during the match, and then blowing the gold stars into the face of Ryback after the match was so over-the-top it was fantastic and it is his total and utter commitment to this character that is making it work and means that it this can either continue as his gimmick for a while or he can turn heel at any time. Goldust got the win, which he should be doing here and I guess that Goldust/Stardust will probably be getting back in line to challenge for the tag team titles soon.

Chris Jericho vs. Randy Orton: Although Chris Jericho lost this match, he is at a level in his career where losses do not really matter, and even so, it was a loss caused by a distraction and against a man in Randy Orton who has been positioned as the face of the WWE. Jericho does not look to have come back from his time away with much, if any, ring rust, and was able to put on a lengthy and entertaining contest with Orton here. The fact that the whole match was shown and it was not interrupted by a commercial break also helped as it allowed you to really get into the match and understand exactly what both men in it were doing. Jericho feuding with the Wyatt Family does make a bit of sense as Jericho has always had some element of saving people in his gimmick, and obviously, that is definitely what the Wyatt Family are doing at the moment. Orton referring to himself as the legend killer in his pre-match promo was interesting as well, as it is not necessarily an aspect of his character that would be an obvious fit at the moment because there are not necessarily any legends for him to kill that would mean something. A slight issue though on Jericho's pre-match promo in that the sound mix on it seemed off in a sense that I couldn't actually hear what Jericho was saying, which is something that is not normally the case with WWE. Given that there were no issues in hearing anything else that was said on the show, I'm leaning towards it being a problem at the WWE end rather than my TV.

Bo Dallas vs. Diego and El Torito: Bo Dallas continues to be must watch and he has got the right mix of being snarky and just being a dick. His line that everyone tonight will be his tag team partner sums him up a bit as he believes that the crowd loves him and that all his actions are right. Bo has got to the stage where he has established who he is and what he is about now so the next stage for him is to get involved in a program with someone that means something. This mini-feud with El Torito has helped him move from being annoying to dislikeable and dickish, which has to have been the aim.


puRgatoRy:
The Usos vs. Heath Slater and Titus O'Neil: Job done for the Usos in getting another win over what is a make shift tag team and their match with the Wyatt Family at Battleground in 2 out of 3 falls could potentially be an absolute classic. But given that there were eight matches on this show and this really added nothing to the feud, or their characters, or provided anything memorable in the match due to its shortness, this could have been cut in favor of giving something else more time.

Rusev vs. Roman Reigns: I was very surprised that these two actually had a match that went somewhere, as I fully was expecting it to last a couple of minutes tops before mass interference from someone took place. As it was, this almost felt as if it was a test run for a big match that would eventually take place between these two at some point in the future when they are both established as top stars. The promo at the start of the show set up the match, but definitely seemed a little bit forced and the rivalry between them did not feel natural in any way. The match itself was okay but definitely showed that neither of these two are quite ready yet to carry a main event match, and I'm still not totally sold on Reigns and Orton's feud as being something natural rather than just something for Reigns to do before the big match against HHH down the line somewhere.


THE wRong:
AJ Lee vs. Cameron: On the one hand, AJ beating Cameron cleanly is definitely a good thing. However, the match itself was pretty poor and sloppy, although AJ busting out the shining wizard as a new finisher for her was good. Cameron is playing her heel character quite well and you can believe that it is an extension of her real life personality. But the problem with her is that she seems to have a bit of X-Pac heat in that you don't dislike her because of her what she is doing but because you just want her to go away. It seems as if her feud with Naomi will continue, but I'm not sure there is anyone who is actually looking forward to the day when they face off against each other.

Fandango/ Summer Rae/Layla: The Summer Rae/Layla feud has actually been reasonably well written as although it is not exactly groundbreaking in any way, it has at least made some sense and does work in a logical fashion. And at the end of the feud, one of them should have ended up with Fandango, while the other could have perhaps joined forces with someone else to either carry on the feud or split away. Instead, the whole thing has been rendered fairly pointless as instead of one of them ending up with Fandango and helping him back into the midcard, they both turn on him and he ends up embarrassed. This doesn't help Fandango, as he ends up looking like a bit of a fool, while Summer Rae and Layla aren't going to be forming a tag team, so them joining forces won't matter in the long run. It seems as if they cannot make up their minds as to what to do with Fandango. One day he is being positioned as someone who could be the new intercontinental champion, the next, he is losing to Adam Rose in one minute and being embarrassed by two divas. Just make their minds up as to whether he is a joke act or not.


THE RIDICULOUS:
Nothing



The 411:


Apparently this show was stacked by the WWE, because it didn't really feel like it to me. Okay, Chris Jericho and Randy Orton had a pretty decent and lengthy match, and Roman Reigns and Rusev had a short match, but the rest of the show was pretty uneventful and meaningless.

Jericho and Orton's match was decent and although Jericho lost the match, he did so in a way that managed to continue his feud with Bray Wyatt, which if you look at the history of the two men, would make sense that Bray think and feels he needs to save the people from Jericho's attempts to save them. Orton getting the win also is important for him as although he is in the WWE title match at Battleground, he seems to have been short of big wins lately, so this helps him.

Reigns against Rusev was in theory a big match, but in reality, never was going to be the case as neither man was going to be allowed to win the match and a DQ finish was always going to be on the cards. The initial promo between them, and then the match, seemed a little bit forced, and perhaps showed that at the moment, neither man is quite ready to carry a main event style match or feud and although Reigns is getting big reactions from the crowd and is able to do the big spots, if he needs to expand on that properly, he is not their yet (but will be soon).

As for the rest of the show – Bo Dallas and Cody Rhodes did some good work and continued their characters, but as of yet, they have not got the direction that perhaps they need or someone to actually feud with that will take their work to the next level. The Summer Rae/Fandango/Layla love triangle also came to the most disappointing and worthless conclusion that it could have done so and the one that doesn't really benefit anyone involved in it.

With last week's episode only having had four matches, it had been hoped that Smackdown would have moved on from cramming in as much as they can, but again, this week, we were back to eight matches, of which six of them were under three and a half minutes long and in reality, did not matter at all. With seven hours plus over TV time each week, plus 24/7 on the WWE Network, nothing should ever feel rushed in the WWE, and yet, this show was full of meaningless and short matches.

An okay show, but what that is about as forgettable as it could with be with nothing of any real consequence to anyone actually happening.

Show Rating: 5.9

As a reminder, I will be going by the 411 scale…

0 - 0.9: Torture
1 - 1.9: Extremely Horrendous
2 - 2.9: Very Bad
3 - 3.9: Bad
4 - 4.9: Poor
5 - 5.9: Not So Good
6 - 6.9: Average
7 - 7.9: Good
8 - 8.9:Very Good
9 - 9.9: Amazing
10: Virtually Perfect

Have you checked out the Csonka Podcasting Network? If you haven't, you should We run anywhere from 15-20 shows a month, discussing pro wrestling, the world of MMA, the NBA, general sports, popular TV series of the past, bad movies, battle rap, interviews, MMA & Wrestling conference calls and more! Around 10 different personalities take part in the various shows, which all have a different feel; so you'll likely find something you like. All of the broadcasts are free, so go ahead and give a show a try and share the link with your friends on the Twitter Machine and other social media outlets! Running since May of 2011, there are currently over 500 shows in the archive for you to listen to.






The 904th edition is over…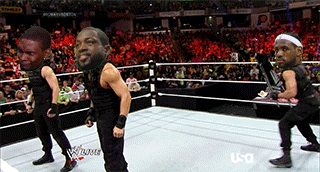 http://www.twitter.com/411wrestling
http://www.twitter.com/411moviestv
http://www.twitter.com/411music
http://www.twitter.com/411games
http://www.twitter.com/411mma
comments powered by