SPOTLIGHTS
411's Wrestler of the Week 7.15.14: Year 10, Week 14
Posted by Larry Csonka on 07.15.2014

Rusev continued to dominate, Austin Aries won the TNA X-Division Title, KENTA signed with WWE and more! But who won 411's Wrestler of the Week? Find out inside!




Welcome to YEAR TEN, WEEK 14 of 411's Wrestler of the Week. A quick overview of the rules to kick things off for us as a reminder…

Each writer chooses FIVE wrestlers (although ties and tag teams are allowed) from any promotion and each wrestler gets a point total attached to that ranking. It looks a little like this…

1st - 5
2nd - 4
3rd - 3
4th - 2
5th - 1

Then we tally up the votes and the official 411 Wrestler of the Week is crowned. But wait, there's more! Each week the top SIX vote getters get a points value for their ranking which looks something like this…

1st - 15
2nd – 12
3rd - 9
4th - 6
5th - 3
6th - 1

...and they go towards the 411 Wrestler of the Year award to be announced each year around WrestleMania. This will be posted every Tuesday (the voting week runs Monday through Sunday). Let's see who wins this week…

---



Larry Csonka
1) Austin Aries:
Austin Aries defeated Sanada to win the TNA X-Division Title. It was a damn fine match, a bit too short for my tastes as I thought they were just really getting going, but a good one nonetheless.

2) Jeff Hardy: TNA finally decided to drop "Willow" and bring Jeff hardy back, which I thought they did well and was a needed more to make. Hardy returned on Impact and won a 21-man battle royal to earn a title shot against TNA World Champion Bobby Lashley this week on Impact.
3) KENTA: Made big waves in Japan this past weekend when he signed with the WWE.
4) Rusev
5) Jun Akiyama & Takao Omori


Mike Chin
1) Roman Reigns
Roman Reigns got the featured spot in Raw's opening and got the chance to star in the Smackdown main event in which he came out victorious, albeit via DQ, over the otherwise dominant Rusev.

2) Rusev: A nice week Rusev, featuring a decisive victory over RVD and a protected DQ loss to Roman Reigns in his first one-on-one television main event.
3) Jeff Hardy: Hardy's battle royal victory on Impact puts him back in the TNA world title mix. I don't foresee him unseating Lashley, but I like that TNA has been throwing a variety of established talent his way, and Hardy-Lashley has the potential to deliver.
4) KENTA
5) Chris Jericho


JUSTIN WATRY
1) Randy Orton
Very entertaining match on Raw against Dean Ambrose getting the victory. Very entertaining match on Smackdown against Chris Jericho getting the victory. Two big wins for Randy Orton there, AND he got to stand over Roman Reigns to end the show. Rare sight these days. All the while, Randy Orton has a WWE World Title match coming at the Battleground pay-per-view. Believe it or not, Mr. RKO is still a top-notch performer and proved it for the 56,378th time this past week.

2) Rusev: Win over Rob Van Dam on Raw. Main event on Smackdown WITH the opening segment too! Nice week for him.
3) Roman Reigns: Stay the path WWE. Stay the path. While he is not the greatest on the mic (right now), OR the greatest in the ring (right now), none of that matters. Fans love him, and we have a future main event star on our heads IF WWE keeps this up.
4) KENTA
5) Jeff Hardy (NOT Willow)


Ryan Byers
1) KENTA
After fourteen years in professional wrestling, KENTA is ready to head up to the biggest of big leagues, World Wrestling Entertainment. This will be an interesting test for the veteran, who finds himself in a US wrestling landscape that is more accepting of small wrestlers and "indy darlings" than it has ever been in the past but at the same time is just recently coming off of a disastrous "international superstar" signing of Mistico/Sin Cara/Myzteziz. Will he work? Will he flop? Time will tell, but having the guy sign in a live segment with Hulk Hogan is a pretty damn good start.

2) Alexander Rusev: All told, this was a pretty slow week. However, Rusev did himself some favors by getting his first real television main event on Smackdown and defeating his biggest name opponent to date, Rob Van Dam, on Raw.
3) Sheamus: With an earnings report coming up at which WWE is going to have to unveil some Network subscription numbers, they've really been pushing the service hard. Part of that was throwing out Sheamus and Alberto Del Rio to have a street fight on WWE Main Event that was 100x better than what you'd normally see on a c-level show. Kudos to Sheamus for the performance and demonstrating that he's a company guy.
4) Jun Akiyama & Takao Omori
5) Randy Orton


Alex Crowder
1) Roman Reigns
Unlike most, I liked Reigns promo from Raw. On top of that, he was the first to really defeat Rusev even if it was by DQ. He got one over on the authority again, and he continues to improve. Another good week for Reigns that hopefully leads to continued progress.

2) Rusev: Finally, Rusev got a worthwhile victory over RVD. I know RVD isn't exactly setting the world on fire, but he is a name. Also, Rusev got to main event Smackdown in a match that was better then I expected. Good week all around for Rusev despite losing by DQ.
3) KENTA: He really seemed adamant about joining WWE and got to do so after many long years. I doubt WWE would put just anyone with one of if not the biggest superstar ever in Hulk Hogan during their debut signing. The success of other indy stalwarts only increases KENTA's chances and I think we all can appreciate that.
4) Randy Orton
5) Austin Aries


Wyatt Beougher
1) Rusev
The Bulgarian Brute has been on a tear since debuting on the main roster, and this week was no exception. He beat Rob Van Dam on RAW, which marked his first significant step up in competition from the midcard dregs he's been squashing, and he got to main event Smackdown against the guy the WWE looks to building their future around. Sure, he lost, but it wasn't a clean loss, it didn't hurt his mystique at all, and he could actually get a big rub from an association with the Authority (seems to have worked out well for those three guys in flak jackets who used to do the Authority's dirty work). The fact that he's apparently dating Lana in real life is probably enough to consistently merit the top spot, so the week that Rusev had was just icing on the cake.

2) KENTA: I toyed with the idea of putting KENTA at number one, because the WWE has given every indication that they consider this a big signing; however, the fact that Kobayashi is likely going to have to significantly alter his move set since Bryan and Punk's finishers are both cribbed from him was enough to bump him down to the number two spot.
3) Roman Reigns: Still not sure he's good enough on the microphone or in the ring in non-tag match situations to really be as vital to the company as they so badly seem to want him to be, but Reigns has been on fire since the Shield split up, and that didn't change this week.
4) Austin Aries
5) Randy Orton


Jack McGee
1) Austin Aries
Austin Aries is one of the most consistent performers for TNA both on the mic, and in the ring. While I have been frustrated with the TNA product, I had to watch this week when I saw the spoilers. While short, Aries vs. Sanada was one of the best TV matches this year in terms of quality, execution and getting over their goal. Aries looked awesome, Sanada looked strong in loss and it all clicked in a fantastic little package. Great work TNA, keep it up.

2) Jeff Hardy: Jeff Hardy won a 20-man battle royal to earn a shot next week at TNA Champion Bobby Lashley, and gets that shot this week. It was a slower week, but Hardy dropping Willow to return to title contention is an easy pick for one of the top spots this time around.
3) Rusev: Rusev continues to impress me, and scored a big win over RVD on Raw.
4) Sheamus
5) Randy Orton


Sean Garmer
1)KENTA
He's been in Japan for a long time and now after 14 years he gets to come to WWE. We've seen WWE make big deals about international signings before and it doesn't pan out. However, I have belief in this one because barring injury, WWE has never had a time like the present where the fans appreciate wrestling in it's purest form so much. We know they love it even more in NXT where he will get his start away from Vince McMahon and Kevin Dunn. I have no doubt the reception for him there will be huge and Vince will have no alternative but to allow Kenta to just be a toned down version of himself. WWE brought Hogan and Jimmy Hart along to announce the signing making it seem like a huge deal and I don't know that any person's star is shining brighter than KENTA's right now.

2)Rusev Rusev gets his biggest win ever on RAW against RVD and gets to main event SmackDown in a good match against Roman Reigns, I'd say on a week like this one, that's pretty darn good.
3)Tyson Kidd He won a match on NXT, while adding more heat to himself by knocking down Natalya and pulling a big heel move in caring about himself more than her. Every week he has been convincing me more that he can actually work well as a heel. I thought from his promo, to the match, to the aftermath it all showed why WWE might have added some life to Tyson Kidd that wasn't there before.
4)Austin Aries
5)Jeff Hardy


Mike Hammerlock
1) Sheamus
Match of the week, by a longshot, was the Main Event tilt between Sheamus and Alberto Del Rio. Yes, they've fought a kajillion times before, but they let it all hang out in a Last Man Standing affair. Sheamus retained his U.S. title and every week he is pulling the WWE's wagon when it comes to putting on quality matches. He's been minimal soap opera and maximum action. I blame myself for not voting him more often earlier this year, because THAT deserves as much praise as the IWC can throw at it. It really is time he started getting more credit for the consistently top notch work he's been doing.

2) Austin Aries: Sanada had a sleepy title reign, but he went out in style thanks to Austin Aries. It's a big win because it sets up a potential Bound For Glory title shot for Aries, which is how he won his first TNA title. The man can wrestle and TNA giving him high profile feuds counts as a positive turn of events. Also, despite Aries' complaints about the return to the six-sided ring, he's one the guys who can show off just how dynamic matches can be inside of it.
3) Alberto Del Rio: On top of his Main Event gem with Sheamus, the Mexican aristocrat had a hot match on Raw against Dolph Ziggler, which he won thanks to the wiggling of Fandango's sinful hips. This was a blue-collar week in the wrestling business and Del Rio brought his lunch pail.
4) Rusev
5) KENTA

---
THE WINNERS~!
Special Mention…Sheamus and Randy Orton - 10 Votes


Fifth Place…Jeff Hardy - 13 Votes


Fourth Place…Roman Reigns - 16 Votes


Third Place…Austin Aries - 19 Votes

Your NEW X-Division Champion!



Second Place…KENTA - 25 Votes

Officially signed with the WWE over the weekend.



And 411's Wrestler of the Week is…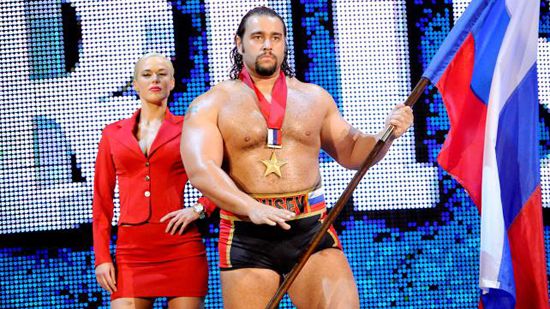 Rusev - 32 Votes

Rusev continues his path of destruction, defeating RVD and main eventing Smackdown against Roman Reigns…




Year-End Standings~!
And here are the standings after week fourteen…

Seth Rollins - 60pts.

Eric Young - 58pts.

Roman Reigns - 52pts.

AJ Styles - 45pts.

Dean Ambrose - 25pts.

Kyle O'Reilly - 21pts.
Bad News Barrett - 21pts.

John Cena - 18pts.
Cesaro - 18pts.
Bray Wyatt - 18pts

Batista - 16pts.

Bobby Lashley - 15pts.
YAMATO - 15pts
Takao Omori - 15pts
Rusev - 15pts.
AJ Lee - 15pts.
Sheamus - 15pts.

Ricochet - 12pts
Icarus - 12pts.
Paige - 12pts.
KENTA - 12pts.
Daniel Bryan - 12pts.
Chris Jericho - 12pts.
Michael Elgin - 12pts.
Bobby Fish - 12pts.

KUSHIDA - 10pts.

Adam Cole - 9pts.
Charlotte - 9pts.
Luke Harper - 9pts.
Triple H - 9pts.
Austin Aries - 9pts.
Davey Richards - 9pts.
Eddie Edwards - 9pts.
Yujiro Takahashi - 9pts

Randy Orton - 7pts.
Alicia Fox - 7pts.

Gail Kim - 6pts.
Suwama - 6pts
Bad Luck Fale - 6pts
Biff Busick - 6pts.
Erick Rowan - 6pts.

Jeff Hardy - 3pts.
Stardust (Cody Rhodes) - 3pts.
Tyson Kidd - 3pts.
Tyler Breeze - 3pts.
Adam Rose - 3pts.
Jey Uso - 3pts.
Jimmy Uso - 3pts.
Jack Swagger - 3pts.

Dasher Hatfield - 2 pts.
Mr. Touchdown - 2 pts.

Kane - 1pt
Brie Bella - 1pt
Uhaa Nation - 1pt
Naomichi Marufuji - 1pt
Kota Ibushi - 1pt
Sanada - 1pt
Alex Shelley - 1pt
Isami Kodaka - 1pt
Vickie Guerrero - 1pt

---
Voting began 4.15.14
Year-End Rankings Key:

WWE Contracted Wrestlers are represented in BLUE.

TNA Contracted Wrestlers are represented in GREEN.

ROH Contracted Wrestlers are represented in RED.

US Independent Wrestlers are represented in MAROON.

Japanese Contracted Wrestlers are represented in BLACK.

Mexican Contracted Wrestlers are represented in MAGENTA.

Other International Wrestlers are represented in INDIGO.

---
**PREVIOUS WINNERS**

Year One Winner: Ric Flair (2005-2006)


(Shortened year, starting September 2005)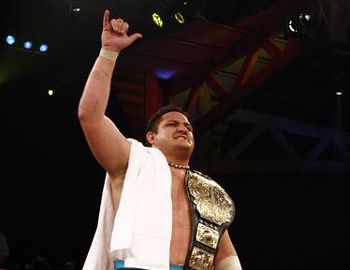 Year Two Winner: Samoa Joe (2006-2007)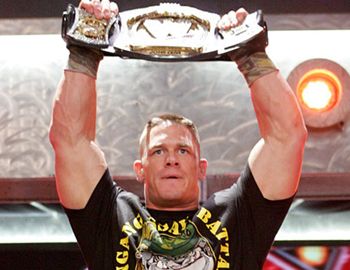 Year Three Winner: John Cena (2007-2008)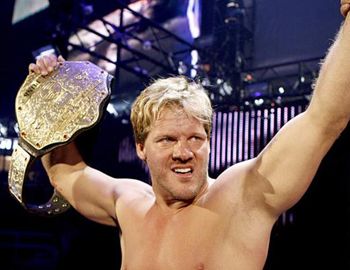 Year Four Winner: Chris Jericho (2008-2009)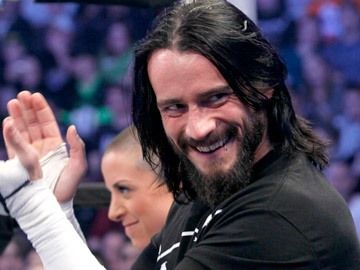 Year Five Winner: CM Punk (2009-2010)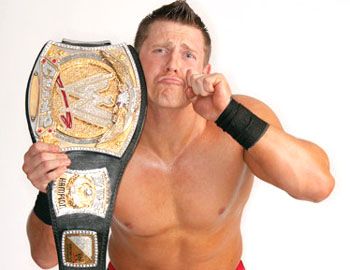 Year Six Winner: The Miz (2010-2011)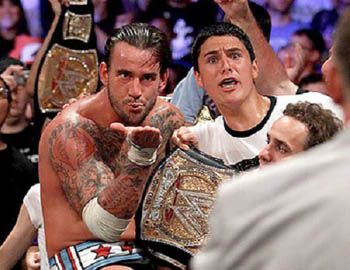 Year Seven Winner: CM Punk (2011-2012)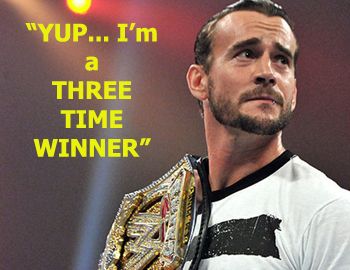 Year Eight Winner: CM Punk (2012-2013)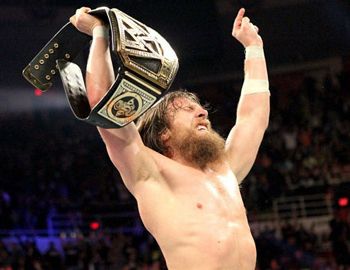 Year Nine Winner: Daniel Bryan (2013-2014)
comments powered by