SPOTLIGHTS
411 Fact or Fiction 7.17.14: Battleground Excitement, KENTA's WWE Prospects, Jeff Hardy's Return, More
Posted by Larry Csonka on 07.17.2014

Are you excited for WWE Battleground? Did TNA make the right move with Jeff Hardy by dropping the Willow character? Do we care that the Big Show is about to return? 411's Mike Chin and Dino Zee debate these topics and more!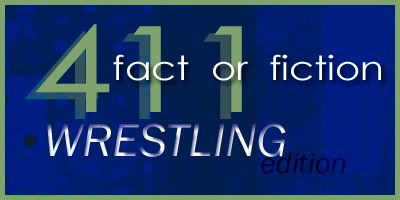 Welcome back to the latest edition of 411 Fact or Fiction, Wrestling Edition! Stuff happened, people loved/hated it and let everyone else know. I pick through the interesting/not so interesting tidbits and then make 411 staff members discuss them for your pleasure. Battling this week: First up is the one and only Dino Zee! He battles Mike Chin!


Questions were sent out Monday.


Participants were told to expect wrestling-related questions, possible statements on quantum physics and hydroponics.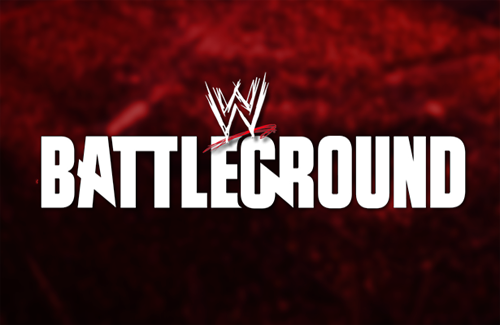 1. You are excited for Sunday's WWE Battleground PPV.



Dino Zee: FICTION - I just don't see much on the horizon for this show, at least not in terms of big events. Historically, you can usually count on the May, July, September, October, and December shows to not offer too much, as we're basically just waiting for Money in the Bank, SummerSlam, Survivor Series, and Royal Rumble to take place. While there are definitely some matches that may deliver some fun, I don't think missing this show will be the worst thing. Of course, if Brock shows up and smashes Cena, then there's something to get excited about, but I'd still be more excited about Brock vs. Cena at SummerSlam than I would simply for Brock showing up. I don't think Battleground will be a bad show by any stretch, I just haven't gotten too excited about it.

Mike Chin: FICTION - Battleground doesn't look like a total waste--the tag match should be good in the ring, it's exciting that Paige and AJ will get a proper one-on-one match, and a first time encounters between Dean Ambrose and Seth Rollins and Chris Jericho and Bray Wyatt have promise. Just the same, by its very nature Battleground feels like a placeholder show, meant to bridge the gap between the more significant Money in the Bank and SummerSlam events--the main event is proof of that as John Cena looks to be biding his time waiting for Brock Lesnar and it's just too soon to pull the trigger on Roman Reigns. Mind you, I'll still watch the show on the WWE Network, but it's probably the least excited I've been for PPV this year.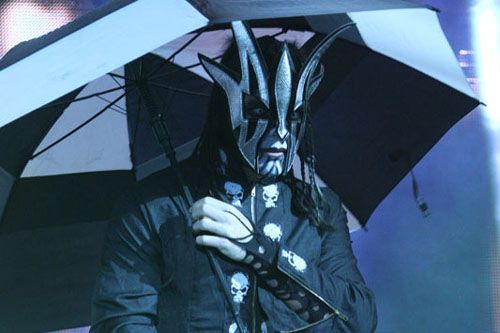 2. TNA dropping the Willow character and going back to Jeff Hardy was a wise move.



Dino Zee: FACT - This was tough, and it's because my heart and my brain are on completely different sides for this. It's no secret that I've never been much of a Jeff Hardy fan. On top of that, I hate how TNA treats him as some sort of unbeatable specimen. That said, I couldn't have been less surprised that Hardy was the one who earned the title shot against Lashley. I also don't understand how the "more violent" side of Jeff Hardy is easier to beat than the regular version of him, but I guess that's an argument for another time. On top of my not being a huge Jeff Hardy fan is the more surprising realization that I actually liked Willow. He was as dumb as it gets, but damn if I didn't enjoy the segments. The interviews were at least fun in an odd way, and he was bringing actual character to the show. So, as far as my heart goes, no, this was not a wise move. However, because I'm not selfish and am able to realize that what I want may not actually be the best idea, my brain is here to let me know that pulling a huge superstar like Jeff Hardy out of his ridiculous side character so that he can be properly showcased again is indeed a wise move. I'm not happy about it, but yeah, this was a wise move.

Mike Chin: FACT - As a casual fan of the TNA product, I get most invested in the product when it's simple to follow. Jeff Hardy is a bona fide star. Willow is a weird variation on the character. I'm both more able to understand, and more excited about the prospect of Hardy being himself as a main eventer than the Willow character.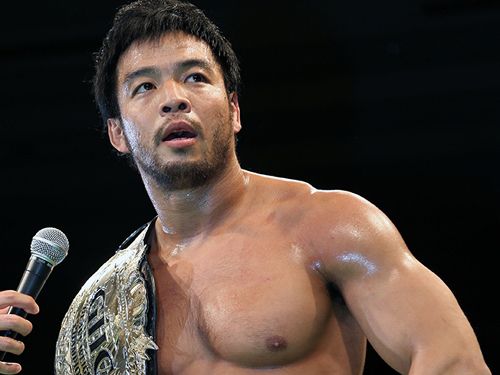 3. Despite his pedigree as a great talent thus far in his career, KENTA will not find success in the WWE.



Dino Zee: FICTION - I know that it's more fun to just pretend that WWE has no ability to make stars out of foreign wrestlers, and I don't have the most experience watching KENTA matches, but from what I've seen, the dude works a really nice, tight, physical style. Altering it won't have the same repercussions as, say, telling a high flyer that he can't do his springboard moves anymore. I think KENTA actually has a style that will catch on with the crowd. The other side of this, of course, is whether or not WWE actually gets behind him. The more hilarious of the commenters keep parroting calls about how they blew it with Ultimo Dragon while conveniently ignoring just how well Tajiri did in WWE. I don't think KENTA will retire a 7 time WWE World Heavyweight Champion when it's all said and done, but I can see him absolutely finding "success" in WWE. Sure, they could prove me wrong and bury him in some ridiculous comedy character, but I trust that KENTA will get decent enough treatment and have more than one chance to find his footing.

Mike Chin: FICTION - This is a tough one but I suspect that WWE learned its lesson about not properly transitioning foreign stars to its style via the botched Sin Cara experiment. That and I'd argue KENTA brings more raw ability to the table to begin with, such that he will find a reasonable level of success with the 'E.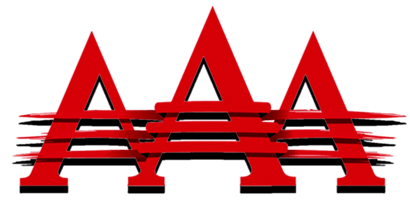 4. Now that they officially have a debut date on the El Rey Network, (October 8th) you are now excited about the AAA Lucha: Uprising project.



Dino Zee: FACT - Easy fact here. I have DirecTV. There is no AAA programming available on DirecTV. There's a chance that the El Rey network will be available soon (if not already) on DirecTV. As one of the few guys around here who watches lucha with some regularity, I am absolutely stoked that I will be able to watch CMLL and AAA programming in the near future! I used to follow AAA pretty closely a few years back, so it'll be nice to get back into it, see who's still on top. I have not-so-distant memories of a great feud between Cibernetico and El Mesias, and I'm always interested in seeing what La Legion Extranjera (if they even exist anymore) are up to! So yeah, more wrestling = more excitement for me!

Mike Chin: FICTION - I wish the project all the success in the world because I hope for the best with any new wrestling initiative, but at the risk of sounding ignorant, I'm not overly familiar with or overly drawn to the lucha product. Maybe the product can generate some buzz and I'll be happy to get swayed to become a supporter, but, for now, I can't honestly say that I much care.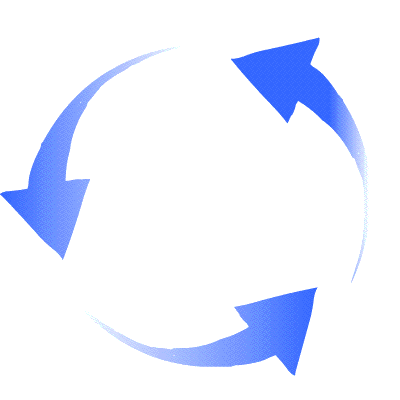 SWITCH!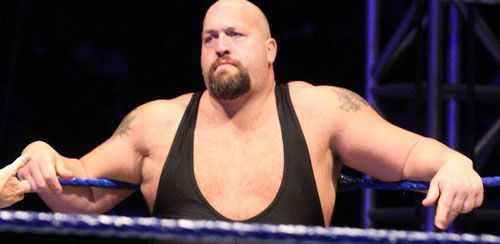 5. You do not care that the Big Show is about to return to WWE TV.



Mike Chin: FICTION - I do care, in the sense that I currently worry, but I hope to be proven wrong. Here's the thing: between his size and his longevity, Big Show cannot be ignored on WWE programming. If he's used to put over fresher talents, or WWE somehow finds something genuinely new and exciting for him to do, then great. If he takes up a spot on the top of the card, meaning the Dolph Zigglers and Kofi Kingstons of the world get even less spotlight--well, then my fears are realized.

Dino Zee: FICTION - I'm not sure I like what can be inferred by the wording of this. Is Big Show's return the number one thing I'm looking forward to? Am I the biggest Show fan there is? Do I think his return is going to spice up WWE TV? No, of course not. However, I usually enjoy Big Show, he's a capable performer, and I'm pretty sure he'll be feuding with Rusev, which in turn gives Rusev a big opponent to test himself against. So while I may not be super duper ecstatic about it, and I may feel like the world would go on whether he returned or not, I wouldn't say that I "don't care" that he's returning, either. It's not like we're talking about Fernando or Hornswoggle, here.






6. Once their current PPV deal is over, TNA would be better off not signing a new deal and focusing on becoming a TV only product.



Mike Chin: FACT - This is a tough call because I can't claim to know the financial details. That said, I can say that I've enjoyed watching a number of the TV "specials" that replaced traditional PPVs this past year, but not enough that I've been any more tempted to actually pay for a TNA PPV when the time comes around. If TNA can get by on TV without losing much money, I think it would serve the company well to cultivate an audience around solid episodic television, without having to worry about PPV buyrates (or scrambling to throw together PPV cars the way they have this past year, despite theoretically having extra time to build to the shows).

Dino Zee: FICTION - I'm definitely not going to pretend to know what a company would be "better off" doing. TNA certainly has some issues right now (how major or minor they are depends on how much you hate/love TNA), and they need to be addressed. Would being TV only help any of them? Losing out on PPV revenue (no matter how small) certainly can't be a good thing, right? But removing the need to travel would also save a bit of money. Honestly, I'm just not that big of a Business Mark to know how to answer these questions. To me, TNA would be better off focusing on making an entertaining wrestling show that utilizes its more popular wrestlers in ways that pleases its audience. Anything else is just fluff to make the fake Lawyers and Businessmen puff their chests and show off how smart they are. I'm going Fiction, but rest assured I don't have any "better ideas" either. I just like TNA and want it to do well.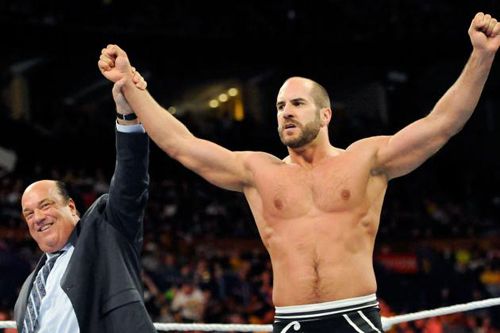 7. The pairing of Paul Heyman and Cesaro has been a bust.



Mike Chin: FICTION - No, the pairing has not set the world on fire just yet. Just the same, I believe in the initial buzz behind this tandem, and have a modicum of faith that WWE can regenerate that buzz if or when they plug Cesaro into a meaningful program. As long as Cesaro treads water the way he has since 'Mania, though, there's only so much Heyman can do. Here's hoping that the return of Brock Lesnar will give Heyman and Cesaro each something more, and something more interesting to keep them occupied.

Dino Zee: FACT - Another close call, because I feel like the pairing did a good job of keeping Cesaro relevant after the split of the Real Americans. Without Heyman there to stabilize everything, we would have had a rushed split, a rushed feud, and then what? Heyman made Cesaro seem important. So, why is it a bust? I feel like since the moment Heyman aligned himself with Brock Lesnar and CM Punk, the expectations for a "Heyman Guy" have gone through the roof. That's why Curtis Axel and Ryback were moved away from him so quickly. Heyman isn't just a bad guy manager with bad guy clients. Heyman is supposed to have the best of the best. Cesaro is still rising, and while the rub from Heyman cannot be ignored, we also cannot ignore that Cesaro just isn't at the level of a Brock or a Punk, and so this has just been a bust. Again, I'm only answering this based off what I assume the goals were for the pairing. Cesaro is not a huge star yet, and that had to have been the goal, so this fell short. I'm still 100% on the Cesaro bandwagon, for the record.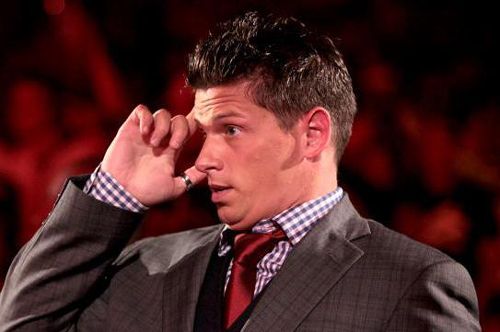 8. Josh Matthews would be a positive addition to the TNA announce team.



Mike Chin: FICTION - Technically speaking this might be a fact--I have nothing against Josh Matthews and TNA certainly could (and has) done much worse. That said, with all due respect to Mr. Matthews, I don't think that he's necessarily good enough, recognizable enough, or marketable enough of a talent to really make a difference for the current TNA product. I'm in the camp that feels TNA should do all it can to differentiate itself from WWE--that doesn't mean hiring people who no longer work for the 'E, but rather looking for people they can truly call their own.

Dino Zee: FACT - No question about this one at all. Matthews is a lifelong wrestling fan, can get physical when the time calls for it, and has proven his commentary chops in WWE. Surely giving Tenay or Taz a break every so often wouldn't be the worst thing, would it? If he's at all interested in the spot, if I'm working for TNA, I do almost anything within reason to secure his services.








Have you checked out the Csonka Podcasting Network? If you haven't, you should We run anywhere from 15-20 shows a month, discussing pro wrestling, the world of MMA, the NBA, general sports, popular TV series of the past, bad movies, battle rap, interviews, MMA & Wrestling conference calls and more! Around 10 different personalities take part in the various shows, which all have a different feel; so you'll likely find something you like. All of the broadcasts are free, so go ahead and give a show a try and share the link with your friends on the Twitter Machine and other social media outlets! Running since May of 2011, there are currently over 500 shows in the archive for you to listen to.



Larry Csonka is a Pisces and enjoys rolling at jiu jitsu class with Hotty McBrownbelt, cooking, long walks on the beach, Slingo and the occasional trip to Jack in the Box. He is married to a soulless ginger and has two beautiful daughters who are thankfully not soulless gingers; and is legally allowed to marry people in 35 states. He has been a wrestling fan since 1982 and has been writing for 411 since May 24th, 2004; contributing over 3,000 columns, TV reports and video reviews to the site.


Your heart is free. Have the courage to follow it…TO CSONKA'S TWITTER!

http://www.twitter.com/411wrestling
http://www.twitter.com/411moviestv
http://www.twitter.com/411music
http://www.twitter.com/411games
http://www.twitter.com/411mma

comments powered by