SPOTLIGHTS
Ask 411 Wrestling 07.23.14: Rejoining NWA, Leaving nWo, More!
Posted by Mathew Sforcina on 07.23.2014

Who did Steve Austin refuse to work with? What did WCW have planned for Sting before the Starrcade 1997 finish was botched? Which state has produced the most WWE Champions? All this and more covered this week in Ask 411 Wrestling!

Welcome to Ask 411 Wrestling, and this is again not the edition I thought I'd be bringing you. There was to be a Special Edition this week, the first of perhaps several, but then… Well, read the first question this week and you'll find out what happened.

So let's get down to business since we're doing a Classic Edition this week. Speaking of classics, if you have a question, guess what? ask411wrestling@gmail.com is where you send it!

And the only thing more classic than the email address is BANNER~!


Zeldas!


Check out my Drabble blog, 1/10 of a Picture! I inverted a common trope yesterday, I quite liked it…

Me On Twitter~!
http://www.twitter.com/411mania
http://www.twitter.com/411wrestling
http://www.twitter.com/411moviestv
http://www.twitter.com/411music
http://www.twitter.com/411games
http://www.twitter.com/411mma


Feedback Loop


Booker's Theme 2: Electric Boogaloo: So Jeff wrote in to tell me I was right the first time, and that Booker's theme does indeed say 'Yes/No', since it samples a Kraftwork song, this one:



So… Yeah, I'm all confused, but we'll call it a draw and move on.

Foley/Wyatt/Nitro: Yeah, rereading those answers, I'm not at the top of my game there. Sorry about that.

You have a game to top?

Quiet you!


The Trivia Crown


What am I? I'm a PPV, one that didn't quite go to plan. The dark match saw a guy who normally didn't win that often beat a guy whose name was a play on the real name of a former wrestler. The first televised match saw a current WWE agent lose to a flip. The second match ended with a foreign object that belonged to the guy who got hit by it. The third match saw two guys who started in the same place wrestle each other. The fourth match saw a champ not defend his title in a gimmick match which he lost. The fifth match was not going to win any Women's Rights awards. The sixth match saw a movie star lose by DQ. And the main event saw a world title change due to a heel turn. A PPV that has a three word phrase indelibly linked to it, I am what?

Mark has it mostly down.

What am I? I'm a PPV, one that didn't quite go to plan. - Super Crazy, Great Khali and Bobby Lashley all suffered from dreaded "elevated enzymes." Mark Henry also got injured right before the show.

The dark match saw a guy who normally didn't win that often beat a guy whose name was a play on the real name of a former wrestler. - Ultra jobber Funaki beat Smon Dean; a play on the real life Deam Malenko/Dean Simon.

The first televised match saw a current WWE agent lose to a flip. - Jaime Noble got pinned by a sunset flip.

The second match ended with a foreign object that belonged to the guy who got hit by it. - Finlay hit William Regal with his own shoe.

The third match saw two guys who started in the same place wrestle each other. - North Carolina boys Shane Helms and Matt Hardy did battle.

The fourth match saw a champ not defend his title in a gimmick match which he lost. - ECW Champion Big Show lost to Undertaker.

The fifth match was not going to win any Women's Rights awards. - Fatal Four Way Bra 'n' Panties

The sixth match saw a movie star lose by DQ. - DAVE lost to Mr. Kennedy.

And the main event saw a world title change due to a heel turn. - Booker T beat Rey Mysterio thanks to Chavo Guerrero.

A PPV that has a three word phrase indelibly linked to it, I am what? Worst. PPV. Ever?

You are Great American Bash 2006

The three words were 'Elevated Liver Enzymes' and the same place was OMEGA but otherwise 100%.

What am I? I'm a title, currently active, and held by a first time champ. My first champ was crowned via a battle royal, and one of my last 5 champs won me in a tag match despite my not being a tag title. The longest reigning holder is currently in WWE in some form or another, while one of the two guys who held me for less than a day is a WWE vet. It took me a little over two years to change hands outside my home country, although the vast majority of my title switches have taken place in one city. Five men with one sole name have held me (unless you count a hyphen as a break), I've changed hands at shows not run by my home company, and also I've changed hands at a tribute show. I am what?


Getting Down To Business


Josh has the important question.

1- I was wondering if you could list out the order in which the N.W.O. acquired members and lost members. Including the date it occurred, the reason that they left, were kicked out, fired, ect. and for each variation of the faction (Black and white, Red and Black, Silver, ECT.) I know the Giant was in and out just about every other week. Just to give an example say when Henning left the Black and White to join the Red and Black then jumped back to the Black and White again.

So here's the thing. I was prepared to do that, I was going to create the resource of the nWo member history. Was gonna be all of the column, lots of work and effort to produce something of quality.

And then I found this.

Hell, even the format of that is what I was gonna do. Apart from maybe some videos, that was what I was gonna do. And while I thought about doing it anyway… Didn't seem right.

So yeah, there's that then. Now onto the rest of the show.

Doyle gives me a chance at still doing something important.

Seeing as they mention the hometown of each competitor, what state has produced the most heavyweight champions in the wwe?

I'll presume you mean WWE/World Heavyweight Title there. So, adding up all the states/nations they are announced as from, not where they were actually born, drumroll please…

Five Champions: Texas (Eddie Guerrero, King Booker, Mark Henry, Shawn Michaels, Stone Cold Steve Austin)
Four Champions: Florida (Big Show, Dolph Ziggler, Randy Savage, The Rock)
Three Champions: California (Hulk Hogan, Rey Mysterio, The Undertaker)
Two Champions: Alberta, Canada (Bret Hart, Chris Benoit), Connecticut (Mr. McMahon, Triple H), Michigan (Diesel, Rob Van Dam), Minnesota (Bob Backlund, Brock Lesnar), New York (John "Bradshaw" Layfield, Mankind), North Carolina (Jeff Hardy, Ric Flair), Ontario, Canada (Christian, Edge), Pennsylvania (Bruno Sammartino, Kurt Angle), Unknown (Kane, The Ultimate Warrior)
One Champion: Arizona (Billy Graham), Arkansas (Sycho Sid), France (André the Giant), Georgia (Goldberg), Illinois (CM Punk), Iran (The Iron Sheik), Ireland (Sheamus), Japan (Yokozuna), Manitoba, Canada (Chris Jericho), Massachusetts (John Cena), Missouri (Randy Orton), New Jersey (Buddy Rogers), Ohio (The Miz), Oklahoma (Jack Swagger), Oregon (Stan Stasiak), Puerto Rico (Pedro Morales), Punjab, India (The Great Khali), Russia (Ivan Koloff), San Luis Potosí, Mexico (Alberto Del Rio), South Carolina (Sgt. Slaughter), Washington (Daniel Bryan), Washington D.C (Batista)

So there you go.

Kyle wants the name of a guy.

On the recent Steve Austin Show podcast, in the second part of the Vince Russo interview, Austin and Russo recall a time that Austin cussed out the entire creative staff because he was being forced to wrestle someone he'd adamantly made clear he refused to work with. He mentioned that he and the other wrestlers had been in interrelated storylines, so the match finally had to happen, but he absolutely tore the creative team a new one when they said it was going to happen.

Neither Austin nor Russo identified the wrestler, probably out of courtesy. It definitely doesn't seem like they were discussing Austin walking out on doing the job to Brock, since Austin's been open about that for a long, long time. My question is, do you know who this wrestler was that Austin refused to work with, and the background on that issue? Why did Austin refuse to work with him? Did they ever end up wrestling?

There's two options, assuming it's one of the programs Austin is reputed to have refused. The classic answer would be Jarrett, as the heat between the two is well known, starting from when Austin was breaking into the business and Jarrett was doing better than him since he was the boss' son, the infamous 'Won't get bigger staring at it' comment etc. Plus some of Jarrett's comments when he came into the WWF while Austin was hot didn't help. Austin was pitched working Jarrett and he flat out refused.

The other is Billy Gunn. Austin was supposedly asked to work with Gunn during the seemingly doomed to fail Gunn push, and according to the reports he refused on the basis that Billy Gunn sucks.




Now it basically comes down to what they actually said. I don't listen to Austin's podcasts (*BURN THE INFIDEL!*) so I don't have the exact wordage handy.

If Austin was pitched it and refused the match, if he didn't work the match, then it was Jarrett.

If Austin was pitched the match and after yelling at creative then went out and did it, then it's Gunn, as the two did actually wrestle on Raw once or twice in late 99 during Gunn's push.

So it comes down to if Austin did or didn't work the match.

Brian has a simple question.

How did the WWE miss the opportunity to name Sheamus' submission finisher the "Four Leaf Clover"?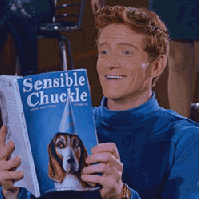 I guess it fits though, given how rarely you see it…

But actually his logo on the WWE Title will be a three leaf clover, so I guess they just aren't wanting him to have anything to do with luck…

Kevin has the last question here…

Let's pretend this a perfect world, and you are rich, have hot bitches right and left, and WCW did not fuck up Starrcade 97: Sting wins. Cleanly. Sure the nWo comes strolling down, but Bret Hart intercepts and Sting wins.

1. Did WCW have an original plan?

The original plan was pretty much what occurred, in that they may not have vacated the belt had the finish gone to plan (Sting kicks out, fast count on second leg, Bret comes out, restarts match, Sting wins) but after Hogan gets his rematch they kinda didn't have an idea what to do next, they hadn't really planned beyond 'Sting V Heels' now before Starrcade. At least, no long term planning has come to light since the time. Maybe you move all the title shots up a month, you don't have a month off before you do the rematch, but honestly WCW was so focused on the nWo, they couldn't work out how to focus on anything but…

We have jayzhoughton up next, asking about a fat piece of shit.

What was with Vader calling himself a fat shit then leaving around 98, it always came off as odd that he'd call himself a fat shit then leave without any follow up. Was he told to say this or did he think that this would be a good idea?

Sometimes in wrestling, you have an idea of what you want to convey in a promo, you have a rough goal, but when it comes time to say it, it doesn't quite come across right. This is a really glaring example of that.

See, he was told by the office that after the Mask V Mask match with Kane, he was to be interviewed, and was supposed to talk about how he'd trained wrong to face Kane. The idea seemed to have been for him to get some heat back by saying that he only lost because he'd trained incorrectly, that with a little more focus and support from the fans he'd get back to his winning ways, or words to that effect. Instead…



He basically came across as calling himself fat.

Now, he was legitimately trying to lose weight, and did drop some pounds, so they could have done something there, maybe had some vignettes to show the leaner, meaner Vader, but they obviously chose not to do that. But the follow up didn't occur because they didn't have one beyond Vader 'training right', which didn't come across in the promo, so they chose to instead just move on and hope people didn't notice.

Caramel Fancy Pants MochaMocha Ballyhoo… That guy has a question about a voice you know, from a person you don't.

Do you have any idea who "the voice" was behind the NWO ads/commercials. He could usually be heard saying "this message has been paid for by the New World Order" and had some other bit lines as well.

He was the ring announcer at Souled Out 1997 as well.



Some people think it was Craig Leathers, who was the WCW equivalent of Kevin Dunn, but that is wrong, and I have the proof from, of all people, DDP. The nWo voice guy was Neil Pruitt, who was part of the WCW production team, so not so much Kevin Dunn as he was Bruce Prichard.



So there you go. Facts!

Rahil has two simple, related questions this week.

Whats the longest match in wrestling history ?????

We have to consult the people whose job it is to keep track of these sorts of thing, and that's Guinness World Records. Luckily, they have an answer.

There has been a professional wrestling match that went 12 hours. Shockwave Impact Wrestling, on November the 6th, 2010, had a twelve hour Ultimate Iron Man Match with six wrestlers, American Kickboxer II V Dark Angel V DJ Tom Sharp V Logan Cross V Sid Fabulous V "Lightning" Tim Lutz. They rotated through the 12 hours, and at the end, Lutz got the most falls and won the SWI Ironman Championship. That holds the world record.

(I suppose if you want to get technical, you could go back and find a Russo/nWo match that didn't have an ending, and you could claim that match is still going on and thus it's years old, but that's being dickish.)

and the shortest ?????



The last one, Rock V Bossman from Survivor Series 1998, 4 or so seconds, that's about as quick as you can get. Unless there's a DQ/tap out victory I'm missing. Readers?

Comment Board Poster asks about move names.

At what point did finishers start having personalized names, rather than calling the move what it is? Used to be a fireman's carry, DDT, powerbomb and superkick. Now it's Attitude Adjustment, Evenflow, Last Ride and Sweet Chin Music.

Well, thing is, a lot of move names ARE personalized, it's just that the people involved have been forgotten. The Irish Whip is called that because it was 'invented' by Danno O'Mahoney. The German Suplex? Karl Gotch got the credit there. DDT was thought up as a name by Jake Roberts, so on and so forth.

Now, some names aren't personalised but rather descriptive, like the Figure Four Leg Lock. But again, that's the name given to the hold by Buddy Rodgers who invented it. Had he called it a Nature Lock, we'd be calling it that.

Basically if you're the first guy or girl to create or use a move, you get to try and name it. If your name is catchy and short, it'll stick. If it isn't, someone later on might come up with one and that'll be the name. If it comes from outside wrestling you have a harder battle to name it.

So the Rocker Dropper is now called the Fame Asser since that's shorter and easier to remember, despite coming later, and since the true name, a elevated leg drop to the back of a hunched opponent's neck, is a little hard to spit out in commentary. While a fireman's carry is a fireman's carry, even if firemen don't use it anymore. But a fireman's carry slam is now an Attitude Adjustment the FU since that's a shorter, easier name.

There's no real point where people started or stopped personalised name moves, it's been happening since wrestling began.

(Although WWE is trying to ensure everyone they have has a unique name for their move for trademark purposes…)

Mike takes us back to a part of history WWE doesn't mention too often…

Why did the WWWF re-join the NWA in the 70s? I can't really imagine the incentive, unless the company was really struggling financially. And as a follow-up, what was the relationship there like? Was WWWF one of the premier territories after it re-joined?

WWE likes to talk about how the WWWF broke away from the NWA in 1963 and act like it was forever separate, but they did rejoin the NWA in 1971 and remained as part of the group until Vince bought the company and then left for good in 1983.

So why? Why did Vincent J McMahon rejoin the NWA after splitting? A short time after Pedro Morales had become champ, Toots Mondt had left the WWWF, and Vincent was finding it a little difficult to bring in talent. WWWF was one of the bigger promotions in the country, but they were still one company, and the NWA had 30 or so. So to work for the WWWF, that was a risk, you might not be able to get work afterwards. This led to problems bringing in new talent, especially female talent, since New York had just removed the laws banning women's wrestling, and so Vincent needed women quickly. So by rejoining, the NWA could claim the entire eastern seaboard, and the WWWF could bring in talent with no issues.

But the relationship wasn't the usual one. Yes, Vincent demoted his champ, as Pedro was always referred to as World Wide Wrestling Federation Champion, so he was a regional champ, but Vincent was still the same stubborn man who left in the first place. So he didn't bring in the NWA champion until 1979, as he ran in MSG alone with no outside influence. The NWA wanted more control, they wanted the WWWF to become just another territory, but Vincent wouldn't play ball, so it ended up in a sorta limbo state, where it was an NWA territory, but it wasn't really promoted as one by either side too much. Ironically enough, Vince K was the main push to get the NWA champ into MSG in 79, given that pretty soon he would be leaving the NWA in the dust.



Me, including the new Botchamania. What a shock.



Me, including a video promoting myself. What a shock.



Art0Donnell? What a shock. Seriously!



And I don't get the reactions. Battleground was awesome!





Nightwolf asks about the deal with airline peanuts Zack Ryder.

1. What's the deal with Zach Ryder. Guy comes into the WWE with Curt Hawkins as the Major Brothers. They join forces with Edge giving them a push. He become Zach Ryder. He retires Tommy Dreamer, then wins the U.S. Title. So why has he become a jobber?

Short answer, he got over without permission, forced WWE to push him, and then didn't stand up for himself when they buried him.

Zack was not meant to be anything huge until WWE thought he was ready and, more importantly, they came up with a way to push him and make him popular in a way they wanted. And then he got frustrated with his lack of push, and so he got a camera and filmed himself for a bit.



And then he continued that, and got popular. People found him and his buddies funny, and shared the videos and began making signs and chanting for him and so WWE made some merch for him. And it sold. So they made more. And that sold. And so on and so forth, until eventually fans chanted for Ryder when The Rock was in the ring. And that led to him winning the US title.



So, all milk and cookies right? He lived the dream, got merch, got the push, smooth sailing ahead, right?

Well no. Because then 2012 happened.

He lost the belt a few weeks later, got beat up by Kane, got emasculated by Cena, got turned on by Eve, lost his show once WWE ended their deal with Youtube, and went back to being a jobber, which is where he is today. Why?

The common answer is that when he was booked that way, he didn't have the guts, the argument goes, to stand up and say 'No, this is BS', he didn't complain to the boss and lay out alternatives, he just went back to bitching on Twitter. So WWE depushed him. And now, he's getting a win on Raw via SummerLay's interference, his first Raw win in 2 years.

So what went wrong? Most people tend to put all the blame on one side or the other. It's either all WWE's fault for not pushing him right, or it's all Zack's fault for being a crybaby who was 'just a meme' and such. But really, it's a little of both. There are legitimate reasons why someone getting over in a way you don't expect or plan for can be a bother. It's a good problem to have, but sometimes you can't do anything about it since you're focused on something else (see Cesaro re: Reigns). But then again, that issue only occurs when you have long term plans in place.

Likewise, publicly bitching on Twitter doesn't seem like a good way to handle job issues, but then again, that's what began all this in the first place.

The problem is, that what WWE wanted, what Zack wanted, and what the fans wanted were three different things. WWE was happy to take the money on offer but also happy to put Ryder back in 'his place' once the money dried up. Zack was happy to ride the popularity to the top but unable to get a foothold before being dragged down. And the fans were pleased to get a clear, obvious way to impact the show and wield some influence, but they moved on when it no longer worked.

In the end, Ryder is where he is right now because that's where WWE stuck him, and he didn't fight back hard enough and we no longer cared…

Manu Bumb wants logic!

Is there a logical reason for the roof on lethal lockdown? I mean, they didn't have one without a roof that people tried to get into, and then decided to have one with a roof, most of the matches at lockdown don't have outside interference, and people in the match keep proving that it's easy to get OUT of the cage, so what's the logical reason for it?

And "weapons" don't count as a logical reason.

The wrestling booker logic is that you want the match to be visually different from the others, so the roof gives the match a different look and feel to the other cage matches, thus differentiating it from just another cage match.

As for the storyline logic, it is 'weapons', but for a good reason. See, the point of the evolution of the match was that in 2006, it was switched to a 4 on 4 match, and once all wrestlers entered, then the Lethal Lockdown would begin, and that included a bunch of weapons being brought into play.

Now, here's the rub: How do you introduce weapons into a match at a set time without them being brought in early? If you put them in boxes, wrestlers will break them open. If you put them on poles, wrestlers will climb to get them. If you just say 'No, Bad Wrestler!' in a firm voice, they'll ignore you. By sticking the weapons to the roof and then lowering it, you get to control how the weapons are introduced at the right time in a safe manner.

Oh, and as an added bonus: It gives the wrestlers a clear and obvious reminder that they can now lose the match. If you are first in, you might be knocked loopy pretty quick, and you can't stop every few seconds to ask the ref if submissions count now. Instead, there's a big, obvious reminder at all times that victory can or cannot be achieved right now.

That work for you?


One Man's (Important) Opinion


And here's Kevin and his follow up.

2. What would you have done, mapping out the next weeks and months?

See, the problem here is that fixing Starrcade 97 doesn't fix that much. Sure, it becomes a much nicer and bigger moment for everyone, but afterwards Hogan is still playing politics, Nash is still plotting, there's still a glass ceiling and the company has fundamental issues that will invariably lead to failure.

But, we are in a perfect world here, so we're assuming that everyone has New Years Resolutions that stick and behave themselves. After grabbing Bret's arm and holding him back long enough for the finish to work, I get the book, now what?

(Note: We're assuming perfect world scenario here, so noone gets injured, noone plays politics and everyone gets over. None of that would really be assured and thus my plans would change radically, but assuming perfection and, sadly, being unable to avoid future knowledge, that's the basis here.)

The usual idea is to get rid of the nWo as soon as possible, given that it's been running for over a year by now. But the company has so intertwined with it, it's become such a big part of the stories that you can't make it go away in a few weeks, at least not without sudden massive change. So my plan sees it stick around until Starrcade 98, one more year. But not at all like it has been…

So the immediate fallout is Hogan bitching about Bret's interference and such. The belt isn't held up, but he does get a cage match for the rematch at Souled Out. But in the lead in, Hall and Nash start to take more of a direct control of the nWo, since Hogan has to focus and all. Then at Souled Out, Hogan loses clean, and then the entire nWo comes out and on the signal from Nash and Hall, Hogan gets beat down. HARD. A couple of guys weren't in on the plan (Vincent, Norton, Fake Sting if he's still around) and get beat down when they freak out, as well as Bischoff when he storms out, Nash powerbombs him through the stage once more as the show goes off the air.

nWo opens next Nitro, Nash and Hall have taken over, and taken out the 'Failed Leaders' and now run the show and will get things back on track etc. You run with Hall getting his WW3 title shot as the first challenger to Sting, while Nash plays ringleader, ordering his troops around in an attempt at scorched earth. But with Sting as the symbolic figurehead, WCW rallies and begins to fight back, the war is now an actual war where both sides are somewhat equal.

Hogan stays off TV for a few months while the nWo slowly loses members overall (a couple guys jump over as well) either by being fired (Konnan and Bagwell get kicked after failing to beat Sting for the belt and then failing to cripple key opponents) or quitting (Rude and Hennig bail to go neutral). Sting retains the belt against nWo members and WCW guys, while the midcard starts getting more focus as guys like Raven and Jericho and DDP and stuff get more time and such. (I won't mention their feuds because we'd be here all day).
Slamboree becomes a big night, as Goldberg wins US title off Raven, Savage loses his final shot against Sting, and then after the Outsiders lose the tag titles to Benoit/Malenko, the mass WCW/nWo brawl to end the PPV sees Hogan return in blue jeans to take out the nWo, but WCW gives him a wide birth.

This begins the Hogan redemption angle, nominally from the WCW wrestlers but really the fans, as he acts contrite and what have you. This is a slow process as WCW slowly begins to accept him back. Sting faces Bret Hart for a couple months as every time the two respected adversaries try, nWo ruins the party, eventually forcing a huge tag brawl at Bash at the Beach, as Nash/Hall/Savage lose to Sting/Bret/Hogan after Flair, the scheduled third man is taken out. Hogan isn't trusted but gets the win.

Road Wild sees Sting finally beat Bret, Goldberg beat Flair to retain title, Hogan lose to the Outsiders cheating and Jay Leno sits in the audience with Dennis Rodman.

Fall Brawl is headlined by Wargames, Sting/Flair/Bret/Hogan/Goldberg V Hall/Nash/Savage/Benoit/Malenko (they go heel as silent killer tag team). Goldberg gets win, and the PPV ends with him and Sting staring at each other.

This starts the long build to Starrcade headlined by Sting V Goldberg, belt for belt after Goldberg wins WW3, and the remains of the nWo, Hall/Nash/Savage V Flair/Bret/Hogan, Hogan's career V the nWo having to split up. Team WCW wins, then as nWo brawls to the back, Benoit and Malenko come out, and the Four Horsemen (Flair/Bret/Benoit/Malenko) form by beating down Hogan. Sting passes torch to Goldberg.

Then you run Horsemen V Goldberg into 1999…

I'll admit it gets sketchy there, but that would be the very rough plans I run. What about you guys?

Jose asks about a former talent.

I just read a twitter from Muhammed Hassan saying "never say never. Hopefully, the Arabian sun will rise again in the WWE universe."
Is this possible?

Well anything is possible, of course. And they could always try again with the character, do it right this time round.

But it's still a touchy subject, given WWE's track record and hell, Rusev right now… I just think that unless he comes back with some totally different gimmick, he won't be. Mohammed Hassan is dead and buried. Mark Copani… Maybe he has a shot. But I doubt it.

Connor asks a question that is sure to get comments.

Why does everybody hate King of the Ring 1995? there's a good Bob Holly/Roadie match, a good Shawn Michaels/Kama match and a good Savio Vega/Roadie match

I've seen far worse events, Great American Bash 1991 comes to mind

…

Yes, there are worse PPVs. But KOTR 95 is one of those shows that has a hostile crowd which never helps, overall bad wrestling as a rule, a crappy announce team, and a tournament that is poorly booked overall and ends with a result that NO-ONE wanted in any way shape or form, and which ends with a tag team match for no real reason as the 'main event'.

It's a perfect microcosm of Vince refusing to listen to the fans and giving them neither what they want or what they'd put up with. Everyone wanted HBK V Taker, but they'd accept HBK or Taker winning. Hell, even Savio Vega as a miracle run underdog might have gotten some acceptance. But Mabel? MABEL? No. No no no. There's no way him getting the win would in any universe be acceptable. But because he was huge, Vince pushed him. And that pisses people off.

KOTR 95 might not objectively be the worst PPV of all time, but it perfectly showcases what goes wrong when Vince panics. Thus it is hated.

At least, I think that's why. Do you hate it fans? If so why? If not… WHY? Let us know below and we'll see you next week, unless WW3 starts…


comments powered by