SPOTLIGHTS
The 411 Wrestling Top 5 7.30.14: Week 274 – The Top 5 WWE Matches Since 2000
Posted by Larry Csonka on 07.30.2014

From John Cena vs. CM Punk at Money in the Bank 2011 and Shawn Michaels vs. The Undertaker at WrestleMania 25 to The Rock vs. Steve Austin at WrestleMania 17 and more, the 411 staff breaks down the top 5 WWE matches since 2000!

The 411 Wrestling Top 5: Hello everyone and welcome to 411 Wrestling's Top 5 List. We take a topic each week and all the writers here on 411 wrestling will have the ability to give us their Top 5 on said topic, plus up to three honorable mentions. So, onto this week's topic…

















The Top 5 WWE Matches Since 2000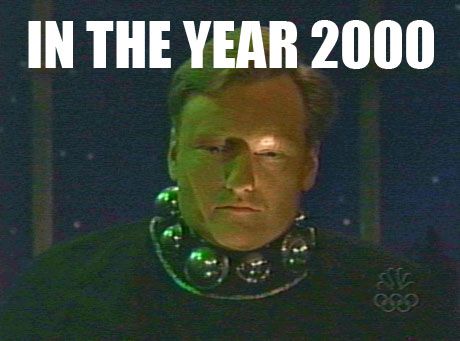 Name the top 5 best WWE matches since January 1st, 2000…




Alex Crowder
HM: Royal Rumble Match, Royal Rumble 01' - 8 choices are not nearly enough for the 00's, but the greatest royal rumble of all-time certainly deserves a spot(yes, better than 1992).
HM: Money in the Bank, WrestleMania 21 - This is the only ladder match in my opinion that has amazing psychology(thanks to Benoit) and amazing spots, and I would say it is the greatest ladder match of all-time.
HM: Three Stages of Hell: Triple H vs. Stone Cold, No Way Out 01' - This match is a five star classic, and would be higher if so many of them didn't occur in the 2000's, and this is a perfect end to the rivalry between these two.

5. The Undertaker vs. Shawn Michaels, WrestleMania 25 - This match is incredible to me and especially since neither man is one of my favorites. I became invested in the match and was on the edge of seat for the entire match. The near falls are incredible because Michaels almost has you believing that he would break the streak. Undertaker's diving fall will remain legendary and in wrestling lore forever. The Undertaker had his best match ever at WrestleMania and that says a lot. Undertaker had great matches with Triple H (the first match), Edge, Batista, Randy Orton, but the match with Shawn Michaels tops them all with ease. Undertaker and Michaels pretty much show up the entire card in their mid to late forties which is beyond amazing. Undertaker got better and better with age. Great match between two old rivals that proved older wrestlers can still shine. The two of them are pretty much at their best in this match and the crowd loves it. Everything else that needs to be said about this match has probably already been said.

4. WWF Championship Kurt Angle vs. Steve Austin(c), Summerslam 01' - I feel like most people underrate this match because they can't get past a disqualification ending. The disqualification ending may hurt the match in their minds, but for me that is the perfect end to this match. This match tells an awesome story with Austin at his maniacal best. He seems to go insane constantly driving Angle's face into the ring post. Both men have clear-cut roles with Austin as the maniacal desperate champion and Angle as the determined challenger. Few matches tell a better story than this one. These two didn't even start in the ring. Austin's desperation is easy to see throughout the entire match. Angle takes everything Austin has and keeps coming. I would compare it to Chris Leben coming back from the dead and knocking his opponent out. Kurt Angle never stops no matter how hard Austin tries, so Austin like the coward he is finds the easy way out. This match is awesome and shouldn't be discredited because of a DQ ending. The DQ ending fits the story even better or in my own view it does. On top of that, it is one of the few times that two of the greatest ever meet in the ring. Both of them are two of my favorites, which made it even more special.

3. No DQ WWF Championship: The Rock vs. Stone Cold(c), WrestleMania 17 - This match will always be the one I remember the most. I had already become more of a smart mark by this time, yet the result still surprised me. Plus, this is two of the biggest stars in wrestling history. This match is the ultimate showdown between the greatest wrestlers of my childhood. This is like the superbowl of the attitude era. I wanted Stone Cold to beat The Rock so badly, because I always preferred Austin for some reason. Austin was the ultimate wrestling hero and I felt shocked that he would work with his archrival Vince. The match itself is the best of both men with Austin even pulling out The Million Dollar Dream and Rock reversing it just like Bret. The moment took awhile to sink in too. I remained somewhat happy inside when Austin did defeat The Rock who I always hated as a kid, yet something felt tainted once the match was all said and done. Stone Cold methodically breaks The Rock down inch by inch. The Rock played an effective baby face so well, that he was probably the reason I stopped cheering for Austin the next day. Austin too had such a psychotic expression when beating Rock with the chair. In the end, Austin truly proved he needed to beat The Rock more than anything in the world.

2. WWE Championship: Eddie Guerrero vs. Brock Lesnar(c), No Way Out 04' - I'm admittedly a huge Eddie Guerrero mark. I'll never deny the greatness of Eddie Guerrero. I would even go as far to say he is the best wrestler of all-time. The man can do lucha libre, cruiserweight, junior heavyweight, sports entertainment, and probably the Japanese heavyweight style if he wanted. No surprise here that the match where he wins the World Championship is perfect. Brock Lesnar had several classics with Kurt Angle, and yet his one match with Eddie Guerrero is even better. Everyone for the first time in a long while marked out when Goldberg speared Lesnar out of his boots. Guerrero played the scrappy baby face to a tee while Lesnar played the overpowering jerk flawlessly. These two meshed together so well. I wanted Eddie to win; nevertheless, whether you were an Eddie fan or not...you knew he deserved to be World champion. That is a testament to how great Eddie Guerrero is. Brock Lesnar held up his part of the bargain too. Lesnar plays the bully in the match, and Eddie plays the crafty veteran looking for his shot at glory. The story just fit perfectly with Eddie lying, cheating, and stealing his way to his first world championship. This match has the perfect good guy ending. The result was everything the fans wanted and a clear cut favorite won the match.





1. Kurt Angle vs. Shawn Michaels, WrestleMania 21 - My original choice would have been different had circumstances not intervened; nevertheless, I actually prefer this match to all my other choices. This match has a certain charm with a more old school feel. Michaels actually outwrestles Angle at the beginning. This is just two men going for it all with pride on the line. This match is what wrestling is all about. I had no idea who would win at the time. I think the unpredictability makes it a bit better than Shawn Michaels and The Undertaker. This is just wrestling in its purest form. There are no rewards or titles on the line. Wrestling is about two men putting their pride on the line. These two embodied that better than anything. This match despite its greatness seems to be underrated by most people. The story told in the ring is phenomenal, and the build had everything. The near falls are awesome especially the pop-up angle slam. Kurt Angle is his usual intense self and Shawn Michaels matches him with some of his best technical wrestling. How many other matches can have the crowd on the edge of their seat with a simple headlock (excluding Tanahashi matches)? I don't think we have seen many modern matches like this one. This match has the features of a throwback with the intensity of modern day wrestling, a perfect blend. This match embodies the best of everything in wrestling. What else can anyone really say about this match? This is one of the greatest matches of all-time if not the best.

---



JUSTIN WATRY
5. John Cena vs. The Rock at WrestleMania 28 - No honorable mentions from me, although Stone Cold vs. The Rock at WrestleMania 17 juuuuuust missed the top five. As you will see, my list will only focus on WM matches because it is the biggest event in their entire industry. For that reason alone, it would be foolish to leave off the one main event that received a full year of hype and be able to deliver! Not only in the ring but on the business side as well. It has been over two years since this match took place, and I find myself loving the entire presentation more and more. From the whole build to the music videos to the promos to the anticipation to the uncertainty of who won win to the bell-to-bell action to the live crowd to the aftermath the next night on RAW (Brock Lesnar returning). Like it or not, this may go down as THE defining wrestling WWE match of this generation.

4. Triple H vs. The Undertaker at WrestleMania 28 - Still get Goosebumps when I watch the Raw announcement of this match: HECK ON A DECK! Wow, the stakes were raised real fast. Add in Shawn Michaels as the guest referee, and you have a classic. Really is amazing that WM 28 is able to boast quite the lineup. History is going to be VERY kind to that night moving forward. Regardless, Triple H deserves his props. The Undertaker deserves his props. Yes, even the ref (HBK) deserves his props for adding so much to the battle. Labeled as the 'end of an era,' I still wonder if Taker should have walked away after this match. Have The Streak sit at 20-0 and leave arm in arm with HHH and HBK looking back at the fans. So perfect...

3. Shawn Michaels vs. The Undertaker at WrestleMania 26 - Career VS. Streak: The Most Anticipated Rematch In WWE History! While it was common knowledge that HBK was retiring, you just had to see it to believe it. With the speculation on how this rematch could live up to its previous clash, you knew both guys would do their best. Even if I believe it JUST ever so slightly fell short of matching WM25, that does not take away from this effort. Shawn Michaels lost but got to say goodbye the right way: Main eventing WrestleMania in a classic.

2. Shawn Michaels vs. Kurt Angle at WrestleMania 21 - One of the few times my house full of friends and family gave a match a standing ovation. Coincidentally enough, the other times usually revolve around HBK as well. Imagine that, huh? On this night, yet another card was stacked from top to bottom but only this had the chance of stealing the show. In true Shawn Michaels fashion, he did not disappoint. Nor did Kurt Angle who was right there with him step by step during this all. The ending is actually what makes this stand out above others. Even though Angle was projected to win (by me of course), making HBK tap out clean seemed like a long shot. Well, in this case, it worked. Hats off to both wrestlers here. For a few years, this was my favorite match ever. Until...

1. Shawn Michaels vs. The Undertaker at WrestleMania 25 - No explanation needed.



The Undertaker vs Shawn Michaels (WrestleMania... by benoitsergerie



---



MICHAEL WEYER
HM: CM Punk vs John Cena, Money in the Bank 2011 Paying off a fantastic build, Cena and Punk had it out in a war in front of Punk's hometown crowd of Chicago, winning the title in a major moment.
HM: Shawn Michaels vs Ric Flair, WrestleMania XXIV Flair and Michaels stole the show with great battle of both skill and psychology, wonderfully selling the story of Flair going out with style despite a loss.
HM 21: Kurt Angle vs Shawn Michaels, WrestleMania 21 A fine battle of two masters that helped show Michaels' ability to put guys over as he and Angle put on a Mania classic.

5. HHH vs Shawn Michaels vs Chris Benoit, WrestleMania XX I debated myself on this choice for obvious reasons. I can't be one of those "separate performer from man" with Benoit as so much of him was his real self on screen and it's hard seeing bouts with him taking hard hits, knowing what we know now. But if you're talking best matches since 2000, you have to mention this. HHH the hated heel champ, HBK his buddy/enemy and Benoit wanting the belt, all in front of a wild Madison Square Garden crowd. The three worked together well, Benoit tied in the corner so HHH threw Shawn at him before we got the classic "one guy down as other two fight" aspect before we got the great spot of DX dropping Benoit through a table before fighting on, leading fans to worry Benoit was getting the shaft. He did come back, popping the crowd huge with a Pedigree into a Sharpshooter that HBK ended with a kick. Another kick attempt led to Shawn dropped out, HHH going for another Pedigree but reversed into the crossface. The end was great, HHH fighting but Benoit keeping him in the middle of the ring until HHH had to tap. It's more than bittersweet now to see Benoit celebrating with the championship before a fantastic cheering crowd but if you can ignore that, this remains a true wrestling classic and one of the best endings to a Mania ever.

4. CM Punk vs Daniel Bryan, Over the Limit, 2012 We can argue all day about WWE failing to utilize either properly as they could have been or such. The fact is, for one night at least, the company was smart enough to give fans the battle they wanted to see. With their long ROH history, it's no surprise these two could put on a great match but damned if they didn't blow us away even more than expected. The two took the genius idea of both men mirroring each other for the first several minutes, trading counters, a Punk figure four going into a Bryan surfboard/sleeper, Punk working on Bryan's poor ribs but Bryan smashing his head hard. It was glorious to watch them go about, just as one seemed to take advantage, the other would fire back even harder and the fans watching were loving every second of it. The counters were terrific like Bryan skinning the cat but met by a boot and Punk doing some Savage-style elbows. In the end, a YES lock was reversed into a pin for a Punk victory and gave us a true classic of two guys who may not be the biggest on the block but brought it big time here.

3. Undertaker vs Shawn Michaels, WrestleMania 25 In interviews (like for that new WWE 50 book), HHH and Randy Orton state that their title match at that Mania was doomed thanks to the previous match as no one could possibly have topped the classic that occurred. We knew these guys had some good chemistry together already of course but no one expected the absolute genius we would see. The two went at it hard from the start, Michaels attacking Taker's legs with a figure four and other shots but Taker hitting a Hell's Gate before missing a dive outside. Then the famous trading of finishers building to the now classic shot of Taker's stunned look when HBK kicked out of a tombstone. Neither man was willing to back down or stop, every move and counter leaving fans howling for more. In the end, a Michaels backflip was turned into another tombstone to get the pin but it remains one of the absolute best matches of the Streak and why both men are WrestleMania icons.

2. Brock Lesnar vs Kurt Angle, SmackDown September 16th The feud between these two men was one of the best parts of WWE in 2003. They had fought an amazing battle at WrestleMania, Angle returning from neck surgery faster than anyone expected to briefly team with Brock but soon both men were enemies again. With Angle having regained the belt, the two were set against each other in a 60-minute Iron Man match, the first ever for WWE on broadcast TV. The results were as you'd expect, an absolute classic. For an hour, these two put on a display that had viewers enthralled with moves like Brock hitting Angle with a chair to get a DQ but then hit an F5 to tie it up and was soon up 3-1. Angle would fight back with more amazing moves but Lesnar still clearly ahead, a clever bit as rather than the usual "tie it up constantly" of these bouts, Lesnar was up 5-3 as the final minutes ticked on. They kept at it, brute strength vs skill, a technical showcase followed by brawling on the outside with power bombs on steps and high leaps. Angle got Brock into an ankelock as time ran out, fans hopeful for a tie into sudden death but Lesnar refused to tap, fighting on to end up with the title. The best of all their fantastic matches and proof how going Broadway can be something fans love as long as the guys used are right.

1. John Cena vs Shawn Michaels, RAW, April 23rd 2007: People love to rail on Cena but the fact is, the man is a damn good wrestler and expert on conditioning. He showed that full-scale in this match against HBK, a rematch from WrestleMania that topped that already good match amazingly well. What was expected to be a brief TV battle instead extended into nearly an hour and yet 40 minutes into it, both guys still looked fresh as hell and ready for more fighting. Cena's belt wasn't on the line, this was a battle for respect and damn if both guys didn't earn it. HBK worked on Cena's arm and shoulder as Cena used his strength, both doing their best to try and overpower the other. Michaels, of course, was great but Cena held just as well, an FU from the top rope turned into a power bomb and Cena's STFU attempt leading to him tossed through the announcer's table. The London crowd was loving every minute of it and fans at home were amazed to see the fight continue longer than expected. In the end, Michaels managed to get two Sweet Chin Musics off to earn the pin but both guys were winners to fans in a match that was a great clash of stars for a true classic.





---



Wyatt Beougher
HM: John Cena vs Shawn Michaels, RAW, April 23rd, 2007 - A one-hour match on RAW? Featuring Cena? That's actually awesome? Yes to all three!
HM: Edge/Christian vs the Dudley Boys vs the Hardy Boyz, TLC Match, Summerslam, August 27th, 2000 - This is the match that is basically the measuring stick for the WWE tag team division, and it's one that's not likely to be surpassed any time soon.
HM: The Wyatt Family vs the Shield, Elimination Chamber, February 23rd, 2014 - The greatest six-man tag match in WWE history, featuring two of the hottest acts in the company at the time? Sign me up!
HM: Kurt Angle vs Chris Benoit, Royal Rumble, January 19th, 2003 - Watching this live on PPV, I thought it was the greatest match of all time. My tastes have changed, but I still love this match.

5. Kurt Angle vs Shawn Michaels, WrestleMania XXI, April 3rd, 2005 - Angle mocking Michaels, saying he could outdo everything Michaels had done, and then going out and actually beating him, cleanly, via submission, at the biggest show of the year? Kurt Angle might be my favorite professional wrestler of all time (partially because he's awesome and partially because he was my coach at amateur wrestling camp when I was twelve), and him going toe-to-toe and move-for-move with one of the all-time greats in one of the greatest WrestleMania matches ever only solidified his inclusion on that list.

4. The Rock vs Steve Austin, WrestleMania X7, April 1st, 2001 - The two biggest names of the Attitude Era (and possibly in all of wrestling), squaring off at one of the greatest PPVs of all time? This match was basically the Attitude Era in a nutshell and it functions as a microcosm of what WWE "main event style" wrestling is all about. The fact that Austin sold his soul to Vince McMahon to take the title from the Rock was something that no one could've predicted, yet it worked perfectly to cap off the event (and, realistically, the Attitude Era).

3. Triple H vs Shawn Michaels vs Chris Benoit, WrestleMania XX, March 14th, 2004 - Easily the greatest triple threat match in WWE history, this match managed to capture lightning in a bottle, as Benoit emerged from the shadows of Michaels' and Helmsley's grudge to submit the world heavyweight champion and take his place at the top of the WWE. The shot of Benoit and Eddie Guerrero celebrating to close out the show was proclaimed as a feel-good moment for the ages. Tragically, those ages only lasted about three years, but the match itself is still a phenomenal one.

2. Daniel Bryan vs Triple H, WrestleMania XXX, April 6th, 2014 - I'm not sure if this match will still occupy this position five years from now or not, but three months later, it's still one of my favorite matches and I still think it's the best match of Triple H's career and the best of Bryan's WWE career. It wasn't my vote for Match of the Year (that goes to the Wyatts/Shield match in the Honorable Mentions), but this match topped that one in drama and payoff, rather than just being an outstanding contest that more or less existed in an vacuum, which is why it got the nod here over the trios match.

1. John Cena vs CM Punk, Money in the Bank, July 17th, 2011 - And speaking of paying off, this is the match that paid off the greatest promo in modern WWE and made CM Punk's departure this year actually mean something. The common belief is that Punk never would've become a main event star in the WWE without his Pipe Bomb promo, but the truth is, even if he'd cut that same promo and lost to John Cena at MITB, he'd be 2011's version of Bray Wyatt - a wrestler with great potential who fell to the insurmountable Cena. Instead, Punk went on to become the longest tenured champion of the modern era and the majority of that is because of this match and the fact that Punk was made to look like Cena's equal.



WWE Money In The Bank 2011 - CM Punk vs John Cena by WWECMPUNKFAN



---



Scott Ruterford
HM: Kurt Angle & Chris Benoit vs. Edge & Rey Mysterio (No Mercy 2002, October 20, 2002 - WWE Tag Team Title Tournament Finals) - This was widely voted MOTY in most circles but I think they had a better one…
HM: Chris Jericho vs. Chris Benoit (Royal Rumble 2001, January 21, 2001 - WWE Intercontinental Title/Ladder Match) - A long time favorite. This wasn't so much about being a spotfest but more about a war of attrition. Just brutal
HM: Kurt Angle vs. Chris Benoit (Royal Rumble 2003, January 19, 2003 - WWE Championship Match) - We knew Kurt was great but finally getting in the ring with someone that could match him hold-for-hold was the signpost for the WWE main event style to come.
HM: Triple H vs. Cactus Jack (Royal Rumble 2000, January 23, 2000 - WWE Championship Match/Street Fight) - Many words have been written about this match and for a long time it was my personal favorite.

5. John Cena vs. CM Punk (Money In the Bank 2011, July 17, 2011 - WWE Championship Match) - This is one of those matches where the stars align and everything just works. From the pipe bomb promo, the fact that this match was to take place in Chicago when Punks contract was to expire and it being Money In The Bank…this had layers on layers. While technically this match would be best described as sloppy, the intensity of the storytelling and all the elements of the angle leading in gave this match real intrigue. When you add in the whole nature of Punk's status being kept secret so the winner was up in the air, it gives the whole thing that elusive "big match" feel that we so rarely get these days.

4. Chris Benoit & Chris Jericho vs. Triple H & Steve Austin (WWE Raw, May 21, 2001 - WWE World Tag Team Title Match) - Best RAW match ever? Most likely. Four workers that in any combination will give you a **** match without even trying…you get all four in a tag match and that sound you hear is ***** flashing in excitement. Luckily the match lives up to the pedigree of the workers as this was 20 minutes of furious action that saw the glass ceiling get smashed by the two Chris's after an emphatic and decisive victory. We all know the legend of HHH working the last five minutes on one leg in incredible pain adding much to the status of this match as well. While this was supposed to signal the accession of new blood into the main event, HHH's leg and Benoits neck derailed those plans…but we still have this stellar match from four of the best workers of the past 15 years.

3. Brock Lesnar vs. John Cena (Extreme Rules 2012, April 29, 2012) - I'm not going to talk about the ending. In the proceeding two years since this match I could make a case for it being the right or wrong thing. I'm looking at this simply as a match and on that level you have a brutally violent contest that is completely different to anything going on in wrestling…anywhere. Melding Lesnar's savage animal approach to the Super Cena persona created a widely entertaining match that gave us a rare appearance of blood and a type of intensity that you don't get so see that often.

2. Edge & Rey Mysterio vs. Kurt Angle & Chris Benoit (WWE Smackdown, November 7, 2002 - WWE Tag Team Title/2/3 Falls Match) - Their No Mercy match is often cited as MOTY for 2002 but I think this Smackdown match is much better. The match came during the thick of the Smackdown Six heyday when they could do little wrong in the ring. This was the re-match from No Mercy and they certainly lived up to expectations with a breathtakingly fast match full of insane offence and thrilling action. Where this match goes over the top was the false 3rd fall where we thought Rey and Edge had won, but they restarted the match with everyone thinking it's been set-up to screw the babyfaces out of a win but they still managed to pull one out in the end. Literally non-stop action from bell-to-bell



WWE Smackdown 2002 Chris Benoit & Kurt Angle vs...



1. The Undertaker vs. Shawn Michaels (WrestleMania XXV, April 5, 2009)
- Opinion vary as to which was the better match…the first one or the rematch in 2010. I like the first better simply because of the angle that was created. You had the god-faring Michaels battling the demon Undertaker. God vs. Evil. Icon vs. Icon. The Showstopper vs. The Phenom. Mr. WrestleMania vs. The Streak. All this was played up leading into the match and was seamlessly woven into the working of the match itself. There was also a palpable air of maybe this was the year the streak was going to end as UT losing to Michaels would have been totally believable. As for the match itself, I loved how Michaels, so desperate to win become increasingly heel-ish in his antics and would happily settle for a count out victory just to be the victory. The last 5 minutes full of false finishes and heart-stopping kick outs left the viewer feeling drained and exhausted after UT squeaks out the win. You'd be hard pressed to find a more epic match than this.

---
YOUR TURN KNOW IT ALLS

List your Top Five for this week's topic in the comment section using the following format:

5. CHOICE: Explanation
4. CHOICE: Explanation
3. CHOICE: Explanation
2. CHOICE: Explanation
1. CHOICE: Explanation
comments powered by