SPOTLIGHTS
Wrestling's 4Rs 7.18.14: WWE Raw, TNA Global Impact and Dragon Gate on iPPV Reviewed
Posted by Larry Csonka on 07.25.2014

Brock Lesnar returned on Raw, Matt Sydal returned to the ring for Dragon Gate, TNA teamed with Wrestle-1 in Japan and more! Wrestling's 4Rs breaks down the Right, the wRong & the Ridiculous of WWE Raw, TNA Global Impact and Dragon Gate on iPPV!


How the 4Rs of wRestling Work!
Here is a quick explanation of the 4R's. The column will run TWO times a week. We will group our feelings on the shows in various categories: The Right, the wRong and the Ridiculous. The Right is stuff that worked very well: a great promo, a great match and so on. PuRgatoRy is a section between the right and wrong. It shows equal traits from both sides that cannot be ignored and need discussed. It is not a bad place per say, as things can get remedied or go the wrong way the very next week. The wRong is what it sounds like: bad matches, bad or boring promos and so on. The Ridiculous is stuff that had no right on TV: Stupid angles and so on. And there is always a possibility of a 5th R, which is as bad as they come. This column is supposed to be analytical, and at the right time very critical of the shows, it was the whole reason it was created. This is not a "mark" column, nor a "smark" column, our goal is to analyze the show from many different fronts, reward the good and call out the bad. We will not apologize for our opinions, they are as they are, whether positive or negative.
---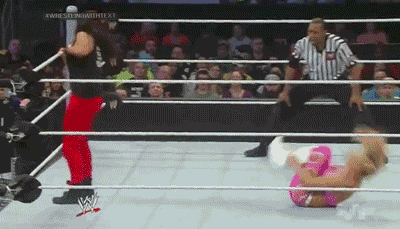 It's quite hypnotic….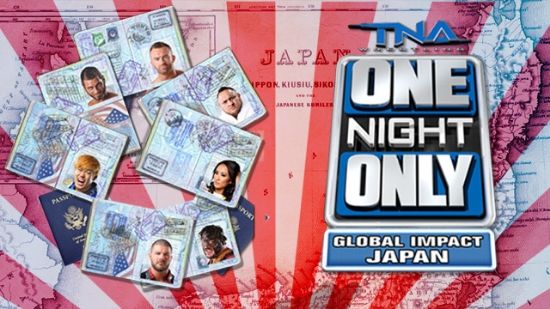 TNA One Night Only – Global Impact Japan
By: Larry Csonka
Bad Influence defeated Minoru Tanaka & Koji Kanemoto via pin [***¾]

Non-Title Match: Gail Kim defeated Madison Rayne © via pin [**½]

Abyss vs. Yoshihiro Takayama went to a no contest [½*]

Masakatsu Funaki defeated Bobby Roode via submission [***]

Keiji Mutoh, Taiyo Kea & Rob Terry defeated Renee Dupree, Kono & Samoa Joe [**½]

TNA Tag Team Title Match: The Bro-Mans defeated Kondo & Hayashi and The Wolves © to win the TNA Tag Team Titles via pin [***¾]

TNA X-Division Title Match: Sanada defeated Austin Aries to become the new champion via pin [****]

Bonus Match From LOCKDOWN 2014: The Great Muta, Yasu & Sanada defeated Bad Influence and Chris Sabin [***¼]

TNA World Title Match: Magnus © defeated Kai via pin [***½]



The Tirade



Yes I am late with this, it debuted on the 4th of July and I was on vacation, and just got to it now. My apologies, but at least I got around to watching this.


The opening tag saw Bad Influence defeated Minoru Tanaka & Koji Kanemoto. It was a great opener, they worked well together in a great mix of junior style and basic US tag wrestling. Daniels and Kaz are simply so good, and I hate that they are gone from TNA. I really couldn't have asked much more from the opener, everyone worked hard; they worked well together and simply delivered. Lets hope we get more of this.


Gail and Madison Rayne followed the opener with a really good effort, they work well together and I felt worked a match to play well to the Japanese crowd. There were a few hiccups though, which held the quality down. I liked what they were trying to do; they had the right idea and got some good crowd reactions on the near falls down the stretch.


Abyss vs. Yoshihiro Takayama was billed as a hardcore brawl, and we got no finish. Spectacular, that's a TNA special right there. The big teas all match was on Takayama using a German suplex on Abyss. The match was slow, Abyss pulled out the tacks and slammed Takayama onto them. Then, in what had to be a comedy segment, Abyss went to splash Takayama, but Takayama rolled out of the way and Abyss saw him but still jumped onto the tacks anyway. And then they did the no finish. This was just not good.


Masakatsu Funaki defeated Bobby Roode in another good match. Since this was taped so long ago this is heel Roode, who is a great man. Some slight comedy from Roode as he didn't want Funaki using kicks because this was a wrestling match. This was simple, basic and both guys worked well together. They did the Angle/Benoit counters from the crossface to the ankle lock and back again. I enjoyed this, and wouldn't mind see then working again.


Keiji Mutoh, Taiyo & Rob Terry defeated Renee Dupree, Kono & Samoa Joe in a shenanigan filled bout. The highlight was Samoa Joe and Taiyo Kea beating the shit out of each other, I could see a fun singles match between the. Joe was on the heel team, but wanted nothing to do with the Desperados and their bullshit/cheating. Joe eventually helped out Muta and walked on his team, because they were dicks. As a wrestling match, it wasn't bad, but a bit sloppy at times. I love Muta, but it is getting to the point that it is painful to watch him perform these days. They also did the ref pull to the floor spot, which they had already done on the show, so it just felt repetitive. It made sense here, but since they used it already, diminishing returns and all.


The tag title match was next, and was part of the whole clusterfuck where TNA promised Wrsstle-1 The Wolves on the show and that The Wolves would be tag team champions. But TNA wrote angles and taped TV, so they did a house show title change, which was confusing to people due to TV being taped. The Wolves lost here, because TNA had plans for them to win the titles at a later date. The Wolves worked great with Kondo and Hayashi, and I really wish that they had had a regular tag between those two teams. The Bro-Mans were largely there for comedy and they didn't do anything wrong, but I felt as if they were taking away from what could have been a truly great match. It got slow in the middle, but recovered well and had a pretty hot finish. Overall was a match I really did end up enjoying. Also, Kaz Hayashi is 41; I feel old.


As opposed to their TV matches, which due to the nature of TV rush into things, this had a nice and slow start. The whole feeling out the new opponent process, along with a little anything you can do I can do better. This was also very different from their recent encounters, or even typical juniors formula. Lots of grappling work between the two, striking and then some of the flying. In a way this bothered me because it wasn't what myself or the crowd expected. But the work was so good that they stayed in the match and reacted well, so I really can't complain. You can see watching this match that their recent TV matches completely play off of the work they established here. They had a crazy striking battle near the end; Sanada survived the brain buster and chancery, which led to Aries missing the 450. Sanada then hit a series of suplexes (German, Dragon and Tiger) and two moonsaults to capture the title. This was a damn fun match, best on the show thus far. The best thing was the post match as Aries played up that he was out of it and cradled a man in a suit. This happens in MMA all the time when people are out on their feet and try to grapple with the official. It was a nice little touch.


We got the bonus Lockdown match involving Muta. Muta isn't what he used to be (his knees are really bad at this stage), but the crowd wanted to see him and they reacted to him well. He did enough to please them while Sanada and Yasu looked good in their TNA debuts in the US. As I thought, Bad Influence and Sabin were great opponents to allow them to shine, they sold huge for Muta and made sure the legend stayed intact. Professionals.


Magnus defeated Kai in the main event, which was a good but not great match. The early part was fine, but this part in the middle got really off as it appeared that Kai got knocked loopy and they has a few series that just looked bad at times. Kai came back well and hit a great series of moves down the stretch for some good near falls, which got a good reaction, but Magnus simply continues to fail to impress in main event matches. He's "good," but lacks that aura and sizzle that you'd want your main event guy to have. There was a lot of good stuff early, and since they never were able to really get to that next level, it came off as a good match. That's not a bad thing, but I like to see more from my main events. I wish I could figure out what Magnus is missing,


OVERALL: First the negatives:


It feels so dated, the show was taped on March 2nd and so much has changed in the company that at times it makes it hard to get through. This doesn't bother some, other it makes these shows impossible to watch. I get it, as I said, it distracted at times, but if you can self contain the show (and again not everyone can) I think you'll enjoy this.


I also have to note that once again, Taz was generally horrible on commentary. The man is useless and his "jokes' fall flat nearly all the time. The duo needs revamped or completely replaced at this point. For every valuable piece of information you get, you have to wait 10-mintes for another because it's Taz comedy hour. The fact that they are often time worried more about their jokes and stories than commentating on the match is simply disrespectful to the performers and company that they work for.

Now onto the good stuff:


I loved the concept of this show. I have said before and will say it again that TNA NEEDS to do things to differentiate TNA from WWE. This is something that they can do that WWE won't. It's not that WWE can't, but they will never promote a major show with another company. TNA can, they made the deal with Wrestle-1 and the first show was a success. It felt fresh, the crowd, the building and the matches; and all in the best way possible.


Wrestling wise, this was easily the best TNA PPV of the year, and that includes all of their PPVs. Three really good matches, the good main event and the bonus match from Lockdown are all worth the time, especially at $15. Hopefully this will translate when they take Bound For Glory to Japan and work with Wrestle-1, because if it does, Bound For Glory could be a hell of a show.

Score: 7.8

As a reminder, I will be going by the 411 scale…

0 - 0.9: Torture
1 - 1.9: Extremely Horrendous
2 - 2.9: Very Bad
3 - 3.9: Bad
4 - 4.9: Poor
5 - 5.9: Not So Good
6 - 6.9: Average
7 - 7.9: Good
8 - 8.9:Very Good
9 - 9.9: Amazing
10: Virtually Perfect

As a reminder, this is not a basic "how good was the show" number like a TV show, as I have always felt that a PPV is very different from a regular show. I have always judged PPV on how they built to a match, the match quality, crowd reactions to matches and angles, the overall booking, how the PPV leads into the future, PPV price and so on and so forth. I have added this in here for an explanation since so many have asked, and I have previously discussed it on podcasts. I understand that this may seem different, but that is how I grade. Obviously your criteria may be different.
---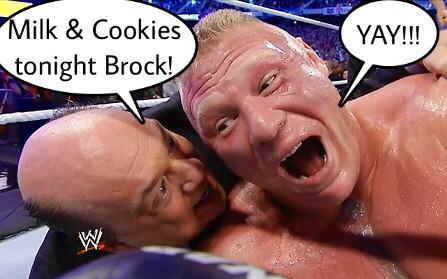 Dragon Gate Kobe Pro Wrestling Festival 2014 – 7.20.14
By: Larry Csonka
15th Anniversary Special 6 Man Tag Team Match: Masaaki Mochizuki, Don Fujii, Gamma (8:33 Pinned after failed German Suplex) defeated Uhaa Nation, Hollywood Stalker Ichikawa, Jushin Thunder Lyger [**½]

Jimmy Kanda, Jimmy Kagetora (4:25) defeated Mondai Ryu, Punch Tominaga DQ [*]

Open the Brave Gate Championship Match: Flamita (15:58 Flam Fly) defeated Dragon Kid [***½]

Open the Triangle Gate Championship Match: Naruki Doi, Cyber Kong, Kzy (17:25 Bakatare Sliding Kick) defeated Genki Horiguchi H.A.Gee.Mee!!, Jimmy Susumu, Mr. Quu Quu Tanizaki Naoki Toyonaka Dolphin [***½]

Masato Yoshino and Ricochet (17:07 Sol Naciente) defeated CIMA and Matt Sydal [***¾]

Open the Twin Gate Championship Match: T-Hawk, Eita (30:08 Night Ride END) defeated Akira Tozawa, Shingo Takagi - The Millenials become the 32nd Champions [****¼]

Open the Dream Gate Championship Match: BxB Hulk (32:19 Phoenix Splash) defeated YAMATO - Hulk becomes the 20th champion [***¾]



The Tirade



The opener was fun and a nice way to kick things off. It was nothing special, just a fun combination of guys and the Lyger appearance made the opener have a feeling of importance for the anniversary show. The second match was nothing more than angle to establish the new character for Punch Tominaga, and there is nothing wrong with that.


Flamita defeated Dragon Kid to retain the Open the Brave Gate Title. This was a match I had high hopes for, and while it was good, I felt it disappointed a big from a quality standpoint. But on the other hand, this was a big win for Flamita. As far as high flyers go, he is the new hotness; Dragon Kid used to be that guy. So the fact that Flamita not only won, but also kicked out of the Dragon-Rana, that made the match worth it. Again, not bad at all, but I personally had some high hopes for the match and it just didn't get there.


Naruki Doi, Cyber Kong and Kzy retained the Open the Triangle Gate Titles in another good match. The quality was obviously building from the opener, which is always a good thing. You had some MAD BLANKEY shenanigans, and in many ways this was just a wild exhibition of moves strung together, but that is the Dragon Gate six-man formula and it works and the crowds enjoy it. This was another good match.


Masato Yoshino and Ricochet defeated CIMA and Matt Sydal in what was billed as an international dream tag match. I was really excited for the match, I like everyone involved, it added something special to the card, and I wanted to see how Sydal would perform. I will not lie, Sydal (understandably) looked rusty to begin, and especially so when you compare him to the people he was in the ring with. But reports of him "shitting the bed" have been GREATLY exaggerated. He worked his way through and ended up looking good, and will only get better as he logs more in ring time. CIMA took the loss for his team in what was another good match. I really hope that Sydal sticks around the Dragon Gate scene, there are a ton of fun matches he could have and since he has been gone for so long, it adds something fresh to the promotion.


T-Hawk and EITA defeated Akira Tozawa and Shingo Takagi in a great 30-minute match to win the Open the Twin Gate Titles. This was my pick for match of the night heading into the show, and I will not lie, it's mostly because I am a huge mark for The Millenials. The build to the match had been great with The Millenials getting the upper hand on Tozawa and constantly proving their greatness. This had the great action you would expect, with a lot of storytelling and playing off of the build really well. This was pretty much everything I expected out of the match, but I think they could have clipped a minute or two and it would have come off as a tighter match.


In out main event, BxB Hulk defeated YAMATO to become the NEW Open the Dream Gate Champion. It has been a long time coming for Hulk, who always seemed the bridesmaid in Dragon Gate and finally became the man here. They worked hard and hard a good match, but it suffered down the stretch. Not due to poor action, but due to the fact that Hulk abandoned selling the leg, which was a focus of YAMATO's attack. Had he stuck with that, the match comes off better, but loses some points due to that. Still, this was a good main event and a good title change. Post match they set up Hulk's first challenger when Doi attacked him and positioned himself as the main man in MAD BLANKEY.

OVERALL: At the end of the day, it wasn't the blow away, show of the year contender that many thought it had the chance to be. But that being said, it was a good show and with five good to great matches for you to enjoy. It felt like a fitting celebration for the company, topped off with the big title change in the main event and the tag title change to give you something to remember. Dragon Gate has been very consistent this year, and an overall joy to watch. The show also felt easy to watch, and in many ways flew by, which is always a good sign. Again, this was not the blow away, show of the year contender that many thought it had the chance to be; but it definitely gets a recommendation from me.

Score: 8.0

As a reminder, I will be going by the 411 scale…

0 - 0.9: Torture
1 - 1.9: Extremely Horrendous
2 - 2.9: Very Bad
3 - 3.9: Bad
4 - 4.9: Poor
5 - 5.9: Not So Good
6 - 6.9: Average
7 - 7.9: Good
8 - 8.9:Very Good
9 - 9.9: Amazing
10: Virtually Perfect

As a reminder, this is not a basic "how good was the show" number like a TV show, as I have always felt that a PPV is very different from a regular show. I have always judged PPV on how they built to a match, the match quality, crowd reactions to matches and angles, the overall booking, how the PPV leads into the future, PPV price and so on and so forth. I have added this in here for an explanation since so many have asked, and I have previously discussed it on podcasts. I understand that this may seem different, but that is how I grade. Obviously your criteria may be different.
By: Jack Stevenson
Raw 7.21.14:
QUICK MATCH RESULTS:
Roman Reigns d. Randy Orton & Kane

Cameron, Rosa Mendes, Eva Marie & Alicia Fox d. Nikki Bella

Bo Dallas d. Damian Sandow

Dolph Ziggler d. The Miz

Zack Ryder d. Fandango

AJ Lee & Paige d. Natalya & Emma

Rusev d. The Great Khali

Cesaro d. Dean Ambrose via DQ


THE RIGHT:
Dolph Ziggler vs. The Miz: It's far too early to be making a judgment about Miz's retooled character, but hey, he's the Intercontinental Champion and has put on two bafflingly good singles matches in consecutive weeks on Raw, so it does look like he's turning a corner at last. This was a pretty excellent bout, which build really smoothly to some gripping near falls. Ziggler's hyperactive approach to selling doesn't always work for me, but for some reason I was really into his antics while trapped in the Figure Four Leg Lock, shrieking and scratching and clawing his way towards the ropes. It made for some good melodrama. The Miz contributed much to this match as well though, both guys can take heart from this.

Steph does the crime; serves hard time: Try and ignore the gaping plot holes in this segment, because if you can, you'll be rewarded with some excellent, cathartic TV. Early in the night, Nikki Bella was mauled in a Four on One Handicap match after Brie, who was in the front row providing support, got into a scuffle with Stephanie McMahon and was dragged from the arena. Time passed, and Stephanie McMahon decided to bring out seemingly defunct noughties indie-pop band Rilo Kiley for a surprise reunion concert live on Raw. They tore the house down with stirring renditions of three of their most popular singles, Science vs. Romance, The Execution of All Things, and It's a Hit. Afterwards, as McMahon tried to congratulate them, she was accosted by some police officers, and ended up being carted off to jail for putting her hands on Brie earlier in the night! And, OK, listen, I know it's dumb as fuck and makes absolutely no sense in the context of a wrestling promotion in which people are maimed by weaponry on an almost weekly basis, but sometimes you have to look at the effect, rather than the cause, and the effect was Stephanie McMahon getting an almost perfect comeuppance for her months of villainy. I can remember someone, somewhere a while back pondered how Steph would get paid back for all her conceited behavior now that WWE is strangely more hesitant about letting men punch women in the face and throw them through tables. Apparently, there is another way it can be done! Who'd have thought it? Watching Steph being helplessly frog marched into a police car, howling delusionally about how much power she had in Miami. and then seeing Triple H almost immediately turn his back on her when the prospect of not getting to name John Cena's Summerslam challenger came up, was superb pro wrestling storytelling. By far the strongest part of this Bellas-McMahon feud, and one that entirely justifies its existence.

AJ & Paige vs. Natalya & Emma: I could complain about WWE's usual lack of attention towards its women unless there's a chance they might be able to persuade them to get their bum out, as Paige turned heel on AJ and thus ended a potentially intriguing angle about two months earlier than necessary though. But this was a good little tag match, smooth and likeable, and that's the best you can ask of Divas matches really. Hopefully PaigeJ have a better Divas match than the one at Battleground in them, they're both tremendous talents and it would be so rewarding to see them show up some of the men on a stage like Summerslam.

Paul Heyman is back! Also, Brock Lesnar: At Raw's conclusion, Triple H announced that Randy Orton would be facing John Cena at Summerslam for the WWE Championship, and I'll tell you right now, if I'd honestly thought that WWE were genuinely going to run with that main event, I'd definitely have tweeted my frustration at Triple H. I feel that would have a strong chance of convincing him otherwise. Anyway, Roman Reigns chased Randy Orton into the crowd, which rather shat all over Hunter's announcement, and it was at that point Paul Heyman appeared and suggested to the boss that maybe he should reconsider Plan C. Brock Lesnar came out to a huge response, Triple H relented, and the match is on for Summerslam- Cena-Lesnar II, this time with the title on the line. Pail Heyman rounded things off with some mic work. and I actually thought it was quite up and down for a Paul Heyman promo; his reworking of the Pledge of Allegiance felt like cleverness for the sake of cleverness, and his bellowing got a bit annoying in the end. Still, a weaker Paul Heyman promo is better than 99% of the roster's best, and there were still some great lines and mannerisms in there, and it's great to see Heyman back with a client who he has superb chemistry with, and Cena-Lesnar is the most appealing Summerslam main event plausible, I think, and will almost certainly be a rockin' rematch. So a very pleasing end to the show in all.


puRgatoRy:
Triple H introduces us to his pal Mark: I get such a perverse, masochistic kick out of Triple H aggressively mocking the exact kind of wrestling fan that I am, so of course I hugely enjoyed his baiting, sniping, thrillingly childish opening promo. I didn't really enjoy the interruption from the same old cast of characters though; Orton, Reigns and Kane, all talking about winning the WWE Championship and then not winning the WWE Championship in the exact same way they have been doing for the past two months. This lead into a handicap match in which Roman Reigns edged past Kane & Orton after some, um. miscommunication between the Authority team. The bout was largely plodding, and the timing of Kane and Orton's dissolution was random to say the least, but it got its message across and Orton's facial expressions when he had Kane's hand clasped round his throat were almost Dean Ambrose in their excellence. As a start to the show, it was entertaining sometimes, not very entertaining at others. Purgatory it is then!

Bray Wyatt's Highlight Reel: Wyatt and Jericho's hugely under whelming match at Battleground was a rude awakening for me to the fact that this feud is disappointing and I can't pretend otherwise. On this week's Raw, Wyatt beat down Jericho and then commandeered the Highlight Reel, which is a fun concept, but he did absolutely nothing new or interesting with it, it was just his usual promo, yet again. I'm wondering whether Bray is quite as good as I might have thought. I refuse to accept that Jericho, who in my eyes has one of the best minds for the business in history, has come back to WWE to feud with a character as potentially fascinating as Bray Wyatt, and is perfectly content to let the feud fizzle out like this. I really think something good is just around the corner, which is why this gets purgatory again. And, to be fair, the Wyatt promo is still good, just stiflingly formulaic- this feud isn't bad. It's just a let down.

Dean Ambrose vs. Cesaro: This wasn't as good as 'Dean Ambrose vs. Cesaro' might suggest. After starting out the year as arguably the cream of an incredible WWE crop, Cesaro has been on a disappointing run of form recently, but hopefully splitting from Paul Heyman (a smart move, since they never seem to click together for whatever reason) will re-energize him somewhat. The match started slowly, too slowly, but did get better, and I was into it by the end. Dean Ambrose could do with winning a high profile match sometime soon, as could Cesaro.

Zack Ryder vs. Fandango: Hey, Zack Ryder won a wrestling match! And for that reason alone this was one of the most fresh and unpredictable segments on Raw in years. Sure, he needed help from Layla, who knocked Fandango's foot off the ropes after he was floored by the Rough Ryder, but still, it was nice to see him victorious for once, and the match was fine for what it was.


THE WRONG:
Bo Dallas vs. Damian Sandow: More of the same from these two, which this week makes for a wrong. Sandow made some jokes about LeBron James which I didn't really get, being English and all (WHEN OH WHEN are WWE going to have him dress up as a cricket player?!?!?! That's what I want to know) but the crowd seemed into it, and Dallas got a decent response, but watching these two spinning their wheels week in and week out is disheartening.

Rusev vs. The Great Khali: The Great Khali can barely walk and Rusev is not skilled enough to compensate for that so this was pretty bad. Having sort of seen off Jack Swagger, Rusev moves forward aimlessly like a depressed shark.

WE DEFINITELY HAVE NO RELATION, TO THE NATION, OF DOMINATION: If there's one thing I've felt WWE has been missing in recent years, it's the presence of hardcore black nationalism. Thankfully, creative are finally taking steps to rectify this terrible problem, and hence Xavier Woods, Big. E & Kofi Kingston are now going to form a political movement together. This is in spite of the fact that, as recently as 24 hours ago, Woods main interests appeared to simply be 'having fun' and 'doing a dance.' while Kingston preferred the combination of 'having fun' and 'jumping.' There are some issues that, as much as we might like to wish otherwise, wrestling is simply too dumb to tackle, and the issue of racism in contemporary society is very much one of them. Xavier Woods may have a P.H.D and be able to do a reasonable Malcolm X impression, but I'm still convinced this is going to be a career killer for these three at best, the worst being a hugely racist career killer. The Nation of Domination was not a good angle and is not a good template. This is going to suck.


THE RIDICULOUS:
NOTHING


THE RAW MATCH OF THE YEAR LIST:
No change.



2.17.14- John Cena vs. Cesaro


3.03.14- The Shield vs. The Wyatt Family


5.5.14- The Shield vs. The Wyatt Family


2.03.14- Daniel Bryan vs. Randy Orton


2.10.14- Sheamus & Christian vs. The Real Americans


1.27.14- John Cena, Sheamus & Daniel Bryan vs. The Shield


6.2.14- The Usos vs. The Wyatt Family


4.21.14- Sheamus vs. Bad News Barrett


5.5.14- Daniel Bryan vs. Alberto Del Rio


6.9.14- Sheamus vs. Bad News Barrett


The 411:


A hugely eventful and thus hugely entertaining Raw, even if some of those events were more positive than others. Brock Lesnar is back and Stephanie McMahon was arrested and Dolph Ziggler and the Miz of all people tore the house down, but also Big E, Kofi Kingston and Xavier Woods are going to be doing some vaguely racist things for a little while. Still, this was much easier to sit through than one of the non-night-after-the-PPV Raws where the wheels spin for three hours, and the good outweighed the bad this week by a decent margin. Thumbs up.

Show Rating: 7.5

As a reminder, I will be going by the 411 scale…

0 - 0.9: Torture
1 - 1.9: Extremely Horrendous
2 - 2.9: Very Bad
3 - 3.9: Bad
4 - 4.9: Poor
5 - 5.9: Not So Good
6 - 6.9: Average
7 - 7.9: Good
8 - 8.9:Very Good
9 - 9.9: Amazing
10: Virtually Perfect
The 907th edition is over…


Have you checked out the Csonka Podcasting Network? If you haven't, you should We run anywhere from 15-20 shows a month, discussing pro wrestling, the world of MMA, the NBA, general sports, popular TV series of the past, bad movies, battle rap, interviews, MMA & Wrestling conference calls and more! Around 10 different personalities take part in the various shows, which all have a different feel; so you'll likely find something you like. All of the broadcasts are free, so go ahead and give a show a try and share the link with your friends on the Twitter Machine and other social media outlets! Running since May of 2011, there are currently over 500 shows in the archive for you to listen to.



Your heart is free. Have the courage to follow it…TO CSONKA'S TWITTER!

http://www.twitter.com/411wrestling
http://www.twitter.com/411moviestv
http://www.twitter.com/411music
http://www.twitter.com/411games
http://www.twitter.com/411mma
comments powered by