SPOTLIGHTS
Smart Marks 7.26.2014: Let's Have Some Fun
Posted by Dino Zee on 07.26.2014

This week we break down the Kofi/Big E/Xavier Woods teaming, the craziness in TNA, and we discuss our favorite comedy wrestlers! Join me for some Smart Marks!

Well, another week is in the books, which means it must be time for Smart Marks, the place to break down what's going on in this crazy wrestling world of ours. I don't think I'm smarter than everyone. I don't want to troll you guys. We're gonna disagree. That's okay. It's okay. I'm Dino, and I'm the guy that loves wrestling. Just like the rest of you.




Last week, the topics of Jack Swagger's push, the Sanada/Storm story, and CMLL focusing on the older guys way too much were discussed. Since then, the Swagger/Rusev feud may have been cancelled because of overreaction to something Lana said, we saw more progress with Sanada and Storm, this time with the Great Muta involved, and CMLL pretty much kept it going. However, Los Indeseables (Rush, La Sombra, and La Máscara) were rocking some SWANK ass suits on the last program, so at least they have that going for themselves.

I'd like to simply take a moment to talk about the Sanada, Great Muta, and James Storm segment from last night's Impact. If you haven't watched yet, then you may want to SKIP AHEAD. Like I said last week, I'm a gigantic Muta mark. Always have been, from the second he showed up in the NWA and won the TV Title from Sting. Seeing him last night was a nice reminder of why I think he rules the world. Coming out to a decent ovation, he was immediately challenged to a match by Robbie E. Sure, Muta can't move the way he used to, but he still hits the spots we want to see. The mist spray was there. The dragon screw leg whip. The Shining Wizard. No, we didn't get the moonsault, but that's fine with me. Muta's mere presence was good enough- the rest was icing.

Once he had the match won, out came James Storm, and we got the battle between Poison Mist and Beer Mist. Freaking genius. After Storm spit the beer in Muta's face, the attack was on, until Sanada came out to break it up. That is, we thought that was the deal, until he dropped Muta with a chairshot, hit the moonsault, and then bowed to Storm. I said last week that I hadn't read the results from the NYC tapings, so everything on Impact is "new" to me. Seeing Sanada turn on Muta is a move I had posited as a possibility, and while it was a little awkward (mainly due to Sanada not really showing any emotion yet), I like this progression quite a bit. Now we can get Muta against Sanada, and then Muta against Storm. James Storm has been somewhat aimless lately, but getting a match with a legend is hardly the worst thing.

So yeah, I dug that quite a bit. Let's hit the Marks!





Don't Diss the Man, or We'll Bumrush Your Mother



I've mentioned before how some of my favorite moments in wrestling are the ones where something I've been begging for for years finally comes to pass. Jack Swagger teaming with Cesaro was one of those moments. Rey Misterio winning the World Title was another. Well, this past Monday, we got another Wish List Item checked off, as Xavier Woods came out to the ring following Kofi Kingston and Big E's loss to Rybaxel. With Kofi and Big E bickering following the loss, Woods appeared out of nowhere (literally, out of nowhere. Is he a magician now?), and cut a promo talking about how they needed to stop doing what they were told, and to start taking what they want. And older dorks like me immediately shrieked "It's a new Nation of Domination!"
I don't know what it is about that particular faction, but my friends and I have all called for a new version of a Nation of Domination-type stable for years. YEARS. We didn't care if it was WWE or TNA, we just wanted to see it done. When TNA put MVP, Kenny King, and Lashley together, we figured that was as close as we were going to get. Jokes about Shelton Benjamin appearing to join didn't stop, but really, we figured that three man group was it.

But now? Now we have a group that has angry members. This isn't three guys with power just doing what they want, as MVP's group does in TNA. This is Kofi Kingston, lifelong face who has been stuck in limbo the last couple years. This is Big E, the man who started off hot, but then watched his stock plummet after a fairly useless IC title run and subsequent losses to Rusev. And, most importantly, this is Xavier Woods, the guy who yells "It's Morphin Time!" before his matches, cutting the best promo I've ever heard from him.

In my brain, the WWE Nation (I know that's not their name, but that's what I'm using until they give us something else) would have been Woods, Kofi, Big E, Titus, and a retiring R-Truth to work as manager and mouthpiece. I figured R-Truth could return to his heel persona, with about 15% less crazy, and it would have been perfect. Instead, Woods showed that he can absolutely more than carry the load as far as mic work goes, and what a pleasant surprise that was. I've always enjoyed the former Consequences Creed, but I never thought he was anything more than a goofy, athletic wrestler. Fun to watch, but no way he could get me invested in anything on the mic. And then he proved me wrong.

I know the cynics want to immediately crap on this, and point out that WWE will just ruin it, that this group won't matter in the long run… you know, all that fun stuff that makes it easy to enjoy being a wrestling fan. I, however, will enjoy every second of this group until it's over. I'm still hoping to see Titus join the group. I think teaming Titus with Big E gives the group an easy tag championship contender. Too often we see the TNA Model of small guy with the big guy as a team. Why not just put the two brutes together? I'm also really intrigued to see how Kofi Kingston works now. I wrote in a column a while back that Kofi is a guy I don't think should ever go heel. So, can he prove me wrong, too? Will he work as more of a reluctant heel? Will he go full bore and have all sorts of new moves?

We'll see, I guess. I'm just happy that it actually happened. What about you guys? Excited for the new group? Any other guys you'd like to see in the group? Let me know what you think about the Xavier Woods, Kofi Kingston and Big E teaming down in the comments!





"This is What a World Champion Looks Like"



Hey, what do you know? Even MVP knows about the Eye Test and The Look. Who woulda thunk it?

I don't know if anyone else has noticed it, but TNA has been really fun lately. Even with episodes that were taped 4 or 5 weeks ago, it's still really, really fun. What's amazing is how they've managed to keep me entertained, while also bringing in a ton of guys that I don't particularly care for. Tommy Dreamer, Matt Hardy, Davey Richards, even switching Willow back to Jeff Hardy… none of these made my heart smile by any stretch. However, the actual wrestling action (you know, the important part) has consistently delivered. Jeff Hardy and Lashley had a fun match last week. The Wolves are usually going to deliver you a good match, even if Davey's contrived and overchoreographed nonsense can drag things down for me from time to time. Even Tommy Dreamer has been lucky enough to have MY BOY, EC3, carry him to some fun matches.

TNA even provided me with another one of those "Here's what you've been asking for" moments last night, as friggin SNITSKY appeared at the end of the show, attacking Team 3D and Tommy Dreamer during their match with EC3, Rhyno, and Rock Star Spud. Bonus points to the TNA Production Team for lining up Tommy Dreamer and Spud in the same area for their respective teams.

Back to Snitsky, I always dug the guy. I didn't think he'd be a long term World Champion type, but he was a really fun big man that could wrestle, and clearly could get the crowd to care about him if given the chance. When I realized it was him under the hood last night, I screamed a little too loudly. What can I say, I still mark out? No shame in my game.

I'd also be remiss if I didn't mention that along with Snitsky, EZEKIEL JACKSON of all people showed up as well. Did TNA recently decide to hire wrestlers taller than six feet or something? Crazy. Now Dixie has an actual stable of guys that can be considered intimidating, instead of having Rock Star Spud be one half of her security. I honestly think, if pushed properly, that Snitsky could be THE monster of TNA. The man is huge, moves well, and has the power moves necessary. His one handed chokeslam of Bully Ray was incredible. No, I don't see him holding the title. That doesn't mean he can't be the scariest individual on the roster. As long as they don't Matt Morgan this, he should be okay.

I've also enjoyed listening to Austin Aries do his best to make us thing that he has a chance in hell against Lashley at Destination X. I know that Aries has made his name in TNA by winning when it's absolutely not expected, but I feel pretty confident in knowing that he's a dead man walking. Still, you have to give the man credit for trying to get his fans to believe. That's what a good wrestler does. And, hell, he might even give us the best match Lashley's had in TNA. I'd consider that a win for Aries. That's the only win he's getting out of this match, though.

Finally, the last piece of the TNA Is Fun Mark is dedicated to Bram. While his name is generic gold, the man himself has been anything but. It seems that anyone he comes in contact with is immediately improved. He dramatically helped the Magnus Reclamation Project, as the man is no longer a weak coward, but instead looks to beat ass the way he did before joining up with Dixie. Bram even makes Abyss seem relevant again, which is crazy when you consider what a lost cause Abyss has been for, what, years now? I think Bram and Magnus should be getting a run with those tag belts sooner than later, but with the Hardys and the Wolves locking horns, who knows when they'll get that opportunity. Regardless, big thanks to Bram for showing up and, through sheer force of will, making every segment you're in kick ass.

Everyone else enjoying TNA as much as I have been? Besides the TNA Defenders, of course (I kid, I kid). Any other aspects I didn't mention that you've enjoyed? Hate anything I love? Love anything I hate? You know the drill – hit the comments!





Don't Be a Lemon



To close things out this week, I thought I'd return the Third Mark to its designated Favorites position, and this week, I wanted to talk about comedy characters.

I've never made it a secret that I loved Santino Marella. From his debut until his retirement, I enjoyed every single second he was on my TV. Even when I knew that there were no real plans for him, and that he was simply there to make me laugh, I still rooted hard for him, and hoped he'd one day hold a World Championship. Hey, there's nothing wrong with hoping!

The comedy character is an absolutely essential part of wrestling programming. If I had to watch two hours of Davey Richards clones giving RESPECT HANDSHAKES and looking super tough all the time, I might have to find a bedsheet, a support beam, and a rickety chair. Luckily, wrestlers come in all forms, and for every super serial Davey, there's a Rock Star Spud right around the corner to make it all okay again.

Spud is actually someone I had absolutely zero hope for, and openly mocked TNA for even hiring him in the first place. I saw no spot for him on the roster, as he's so tiny- even for TNA standards- that I couldn't even see him being a force in the X-Division. Luckily, they realized after a bit of time that the man is comedy gold. His suits, the way he talks, the things he does when he's just in the background… I think Spud is super underrated to the TNA Program, and that he is the glue that holds a cracking Dixie Carter segment together.
Adam Rose is another guy that I've jumped on the bandwagon for, and it's for his less than serious approach. He's not 100% comedy, but there's absolutely an element there, where he just wants to have fun, smile, and drive your head into the ground with a Party Foul. The rumblings are that he doesn't have the support of management, but as long as he finds his way to my TV, things are usually okay.

I'd argue that Vince McMahon was quite possibly the best comedy character we have ever seen, as he was able to flow seamlessly from super angry boss that will do everything to crush your very existence to the guy that swims in the ring while he's sprayed with beer. Vince, for all the knocks he's gotten over the years from fans and haters alike, has never been afraid to be humiliated for our entertainment. That he was the man in charge and could have easily booked himself to be the most intimidating man on the roster, and instead chose to piss his pants over a toy gun or kiss the ass of Big Show just so we'd laugh means the world to me. It's nice to know that Vince realizes the value of comedy in wrestling.

As a super random addition, I'd like to throw in the Ant Colony, simply because I have never watched a match of theirs without laughing. I also have seen less than 7 of their matches, but I always- ALWAYS- enjoy it. Ridiculous concept, good wrestling, and some great comedy spots. Seeing the slow motion grenade take them out is still a huge favorite of mine.

Now it's YOUR turn. Who are your favorite comedy characters in wrestling? Do you hate comedy characters? Let me know down in the comments!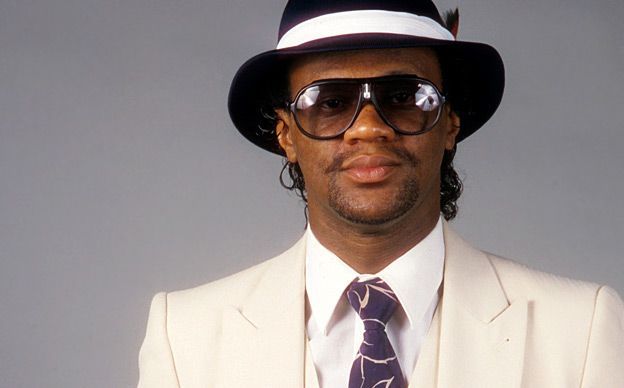 PUT SLICK IN THE HALL OF FAME!!



And that should do it this week. May you all have a wonderful weekend, and remember: Enjoy your WWE, your TNA, your Lucha, your Puro, and your Indies.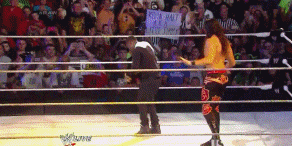 It's ALL Wrestling. It's ALL Stupid. We ALL Love It.
comments powered by