SPOTLIGHTS
Wrestling's 4Rs 7.28.14: TNA Impact & WWE Smackdown Reviewed
Posted by Daniel Clark on 07.28.2014

Dean Ambrose battled Cesaro in a No DQ match, Austin Aries made his decision regarding the TNA X-Division title and more! Wrestling's 4Rs breaks down the Right, the wRong and the Ridiculous of Impact Wrestling and WWE Smackdown!


How the 4Rs of wRestling Work!
Here is a quick explanation of the 4R's. The column will run TWO times a week. We will group our feelings on the shows in various categories: The Right, the wRong and the Ridiculous. The Right is stuff that worked very well: a great promo, a great match and so on. PuRgatoRy is a section between the right and wrong. It shows equal traits from both sides that cannot be ignored and needs discussed. It is not a bad place per say, as things can get remedied or go the wrong way the very next week. The wRong is what it sounds like: bad matches, bad or boring promos and so on. The Ridiculous is stuff that had no right on TV: Stupid angles and so on. And there is always a possibility of a 5th R, which is as bad as they come. This column is supposed to be analytical, and at the right time very critical of the shows, it was the whole reason it was created. This is not a "mark" column, nor a "smark" column, our goal is to analyze the show from many different fronts, reward the good and call out the bad. We will not apologize for our opinions, they are as they are, whether positive or negative.
---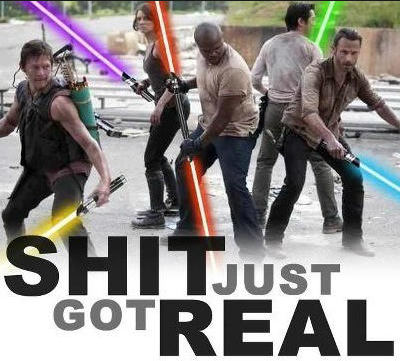 By: Jericho Ricardi
IMPACT 7.24.14:
QUICK MATCH RESULTS:
Bobby Roode def. MVP via Sharpshooter at 8:00

Low Ki def. DJ Z via KI KRUSHER at 3:00

Magnus and Bram def. Gunner and Anderson (Magnus pins Anderson via Spine Shaker) at 3:00

Gail Kim and Taryn Terrell went to a no-contest at 4:00

The Great Muta def. Robbie E via Greenmist and Shining Wizard at 1:00, bro

EC3, Spud, and Rhino def. Dreamer and Team 3D (EC3 pins Dreamer with The One-Percenter) at 12:00


THE RIGHT:
Finishers: One thing that I've criticized TNA for quite a bit is the way they don't emphasize finishers in match outcomes, instead relying on roll-ups and stuff like that. Finishers are important and a huge part of defining a guy in the star-making process. Tonight, the majority of the matches ended with a finisher being hit. More of this.

Austin Aries cuts the promo of a lifetime: This guy. THIS [expletive] guy. Everything about this was awesome, with Aries laying down his manifesto. We got some rare spoken word from LASHLEY (for only a moment), MVP was good as always on the mic, and the mako-eyed Kurt Angle played his part well. I don't know how they could have hyped up the Aries/Lashley match any better.

The Manhattan Center: This place just looks amazing. The fans are awesome when given a good show. Costs of running there aside, it's a win/win for the company and the viewers.

Flawless Victory: If you've seen one Low Ki match, you've seen them all. But dammit, it's still awesome to watch him. In this one he dished out the fabled "Back Brain Kick" from that Pro Wrestling game on the NES, and a smorgasbord of other fun moves. I wouldn't mind seeing this guy get ahold of the X-Division title (something he was one of the first guys to hold, if I'm not mistaken), point out that it's the oldest title in the company (as the TNA world title came into existence in the late 00's after the NWA breakup), change it back to the original gold and red X-Division belt design, and start defending it on a weekly basis while proclaiming it to be on the same level as the world title. Yeah. All that stuff. It'd be cool.

Battousai the Magnus finally has a good finisher: The Spine Shaker is badass, and his uses of it lately might be what Magnus needs to get over with the fans (in addition to his increased physicality/aggression as of late). See above, finishers are important.

Gunner vs. Evil Gunner: Gunner and Bram facing off was...exciting. I'm not sure how because neither guy has ever been particularly interesting to me (though I certainly see the potential they have). That said, this face-off was a bit intense, and they seemed to have really good ring chemistry. It was their first meeting in the ring if I'm not mistaken. If it wasn't, it sure felt like it. Both guys were all "Behold! We are evenly matched!"

Great Muta: Just...general Great Muta. The segment could have been this guy baking cookies and it'd probably be a good segment. His mannerisms are the coolest. And dat elbow drop. I also like the way he constantly freezes and ducks a little when startled, like a cat. And did you know that this man has froglike poison glands? That's right. They're where he keeps his poison.

Anakin Sanada: And then we have this. I don't really understand what is going on with Sanada going to the dark side and bowing to James Storm as his new master. Storm just spent weeks calling the guy a loser. I'm interested to see where this goes, with uberdick Storm as Sanada's new Sith master.

Dixie forgets Tommy Dreamer's name again: That was perfect and she needs to keep it up. In the past I thought she was woefully out of place on the show, yet Dixie has really become a noteworthy heel as of late. This is a good example of the little things that she does. Even though right now some cheeto-bandit who can't tell the difference between show and reality is running to a message board to talk about how Dixie Carter is clueless and can't even remember the names of wrestlers. I don't really like people.

The Hardy Boys Promo: This was really cool, and it's good to see them reunited. Jeff Hardy has really come back to life in the past couple years, and it looks like Matt might have gone through a similar finding-of-self in the indies.

The Midcard Schmozz: This whole deal was kinda fun, though I feel like it happens all the time. A bunch of midcarders get into a brawl, then Abyss comes out and clears the ring. It's a hilarious recurring segment. Will Abyss ever do anything besides chase off Bram? Too bad they retired the Television Title, it'd give Abyss something to do. Still, fun enough to go in the Right. Nothing offensive here.

That final shot: I'll cover more of the main event segment below. Suffice to say, that last shot of the villains standing tall was really cool. And a supplemental "heh" to Taz for "We're looking at Dixie Carter's posse, and it's quite impressive."


puRgatoRy:
The whole main event and aftermath: Oh man. This segment was on the way to landing in The Right, but it's just so back and forth. Let's break it down in a meta right/wrong within a purgatory. This won't be hard to follow... for 99.9% of you. RIGHT: Dudley Boyz Reunion, with all of the awesome ECW main event schmozz sequences, to battle the scourge of EC3. WRONG: Too Much ECW. RIGHT: Everything EC3 or Spud do. WRONG: Snitsky and Big Zeke. RIGHT: That Snitsky chokeslam though. WRONG: Nothing new for most of the match, felt like such a retread. RIGHT: Spud being at 0 HP at the end, causing Rhino and Big Zeke to have to hold his corpse up in a victory pose. That legitimately made me laugh. WRONG: Bubba Ray really needs to let go of this campaign to murder Dixie Carter. Is she even still doing anything to him besides pre-emptive self-defense? She should just let him put her through a table so he and the fans can get it out of their system and move on. NOTE: Know what's really weird? This might be the only time in history that we have seen the last ECW champion (Rhino) and the last WWECW champion (Big Zeke) in the same ring at the same time.

Gail Kim versus Taryn Terrell: This is like the Sting/Flair of women's matches. And by that I don't mean that the last one took place in 2001 and after that one of the participants did NOTHING ELSE. EVER. These two have a good rivalry, are both -beautiful-, are guaranteed to put on extremely good matches, and I'm glad their feud is finally for the title. Now, right now someone's probably ready to hate on this because it ended in a schmozz. Guess what? The real blowoff match ain't happening until BFG. At least, if the company is smart. And if they actually DID have a real match on this Impact, then someone would be hating on it because they gave it away for free. Or something. I don't know what goes on in the heads of some 411 writers. I recently saw an article on here saying that a "reign" with the Intercontinental Title is a "push". I digress. Though it lands firmly in Purgatory because of the TBP interference. As necessary as it was, it still sucked for the viewing audience. Which is the point. ...but still. I'm pretty much over TBP at this point.

Bobby Roode Vs. MVP: On one hand, starting the show with a rough-and-tumble match was a good call, and refreshing to see. On the other hand, this feud still continues to do nothing for me. I like both guys and think they're capable of a good feud, but this whole deal with MVP being injured is bizarre. So is he really injured, or is he just pretending? It seems to change from moment to moment. Someone enlighten me on this because I don't get it.

WWE Rejects: First of all, I think that the term "WWE Rejects" is remarkably stupid and shortsighted. Bully Ray got labeled with this by a lot of the internet after the company had the nerve to put the world title on him, even though he was doing everything with his character superbly well and wrestling on a new level. I'm glad all of these people weren't around during the Monday Night War, because Steve Austin might never have caught on if he had a chorus of people on the internet calling him a WCW Reject. The "reject" term is a fundamentally stupid one and implies that people are only allowed to work for the one company you like and no others in the future. That said, Gene Snitsky and Ezekiel Jackson basically ARE WWE rejects in the actual sense of what the phrase should mean. They could be the nicest guys in the world OOC, but it's true. TNA gains nothing from their presence there. Hopefully the reports are true that they're only around for a couple of shows. If that's the case, then you can rescind this paragraph for the most part.


THE wRong:
They cut away from everything too fast: This is probably one of those things that I could say every week if I felt like being redundant. Hey TNA, meet me at Camera 3. When someone wins a match or something important/cool/shocking happens to end a segment, that's all well and good, but if you immediately cut away then it loses the effect. It's okay to let things linger for twenty to thirty seconds after something happens.

So, what's up with the X-Division, man: Okay, here's the thing. A strong secondary title is conducive to letting mid-level guys in a roster move up. A guy challenging for the U.S. or IC titles in old school WCW or WWF was always in a better spot than he was previously, and usually it'd be a stepping-stone to feuding with main eventers. This was good, and helped guys become stars. On the opposite end of the spectrum we have the way WWE currently does things, where the guys holding secondary titles pretty much lose all of their matches and whatever stature they've achieved usually nose-dives. As for TNA, they were doing a brilliant job with the X-Division title once upon a time. Austin Aries held it for like a year (and NEVER LOST) to the point that he went from nobody to a guy who could challenge for the world title and win it believably. Now? They aren't doing quite so well. The X-Division title has turned into an MITB briefcase, while still being the realm of "smaller guys". So it's something for the smaller guys to fight over until someone bigger comes along and wants it so they can challenge for the world title? Really? It isn't the secondary title that the company needs right now, and it's really starting to seem superfluous (along with the wrestlers in that "division"). Fairly new Tigre Uno getting squashed by Bram a few weeks ago? WTF? While it was cool the past couple years, I think Option C might need to go. If an X-Division champion is gonna challenge the world champion in the future, let it happen organically like it (sorta) did the first time Aries did it by simply becoming so good that they had to give him a shot.



THE RIDICULOUS:
This show is taped, everybody!: The thing at the end where they showed scenes from the next episode, namely Aries/Lashley and the Hardys/Wolves, is SUPER unneeded. If this were a regular TV show, sure. But that has no place on a wrestling show. We should ALWAYS be acting like the show is live, whether it is or isn't. I'm not advocating lying to the fans or saying it is, but simply behaves like it is. Showing clips from next week's matches just tells everyone that it's already in the can. In any case, having a "next time" type deal is fine if you run down the things that will be happening, but leave clips from the matches out of it.



The 411:


Another in a line of consistently high-quality shows as of late. This one was a small step down from recent weeks as it largely existed just to hype up next week's show, but it was still fairly exciting. I'll be back next week to cover Destination-X. Well, as soon as I get out from under all of the awesome that is apparently going to fall on me with that show. That I could have gone to.

It's times like this that I wish TNA had stuck things out on Monday nights. Yeah, they probably would have gone out of business by now, but who knows? Maybe not. At times like this it'd be good to have a legit alternative on Monday nights, and I think TNA would be in a better situation overall. This week's episode would have been an amazing alternative to the abysmally boring RAW we got on Monday. But that's wishful thinking on my part, as someone who remembers what it was like having two shows to flip between once upon a time. Don't like that Godfather is calling William Regal a homo? Switch to Nitro. Don't like that Nitro is incredibly boring? Switch to RAW.

Cheap plug time, support this site and this column by sharing it with everybody, including your friends and that old lady across the street who has never heard of a world wrestling. Also, support my site ( Coronajumper.com) by reading my recent posts on wrestling games, including TNA Impact... where I talk about Suicide's adventure in Tijuana and put up pictures of Rebel for no reason.

Show Rating: 8.2

As a reminder, I will be going by the 411 scale…

0 - 0.9: Torture
1 - 1.9: Extremely Horrendous
2 - 2.9: Very Bad
3 - 3.9: Bad
4 - 4.9: Poor
5 - 5.9: Not So Good
6 - 6.9: Average
7 - 7.9: Good
8 - 8.9:Very Good
9 - 9.9: Amazing
10: Virtually Perfect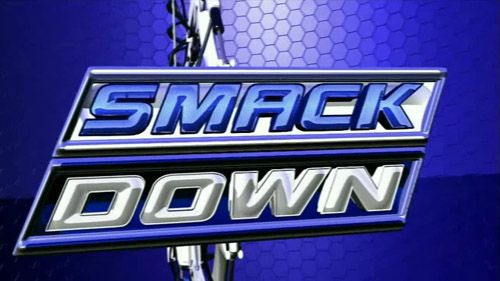 By Daniel Clark
Smackdown 7.25.14
QUICK MATCH RESULTS:
The Usos def. Rybaxel at 6.45 by pinfall

Bo Dallas def. Dolph Ziggler at 3.31 by pinfall

Dean Ambrose def. Cesaro at 11.08 by pinfall in a no disqualification match

Paige def. Naomi at 0.37 by submission

Bray Wyatt def. R Truth at 2.09 by pinfall

Roman Reigns def. Alberto Del Rio at 9.47 by pinfall


THE RIGHT:
The Usos vs. Rybaxel: Okay, the Usos beating Rybaxel in a tag team match is nothing new, and we have seen these teams meet plenty of times, but this was a good match to kick off the show and it does solidify two things. The first, is that the Usos are the dominant team in the tag team division, and the second, is that they do need some new and fresh challengers. However, the wrong Uso being involved at the end of the match and the look that they gave the camera afterwards was good as it gave them a bit more of an edge in a sense of they knew that they had stolen the match. The Usos need new opponents, but they are continuing to produce good matches with the ones that they currently have.

Miz TV: There might be plenty of elements of the Miz's character that have been borrowed from others, but that does not mean that he is not nailing every aspect of the character. From the entrance, to the mannerisms that he is showing off, to the protection of his 'moneymaker', the Miz has got his character down perfectly and it is one that is very believable and is the character he should be playing. His 'Oscar acceptance' style speech was fantastic as well with it going so over the top in all the people he was thanking, and having his parents at ringside as well worked. The Miz at the moment is doing some really good work and his feud with Dolph Ziggler is currently working quite well, as the two of them put on a really good match on Raw, and there is a contrast between the two of them; with the Miz as the Hollywood star while Ziggler has had to scrap for everything he gets.

Cesaro vs. Dean Ambrose: This was a great match and probably one of the best matches on Smackdown this year (I've got in 4th place). Both of these men brought their best to the match and by going as long as it did, it allowed them to tell a story and set up what they were doing, and they used the no DQ stipulation in an interesting way by just focusing on the kendo stick to start with and then a load of chairs later on, which were used for some interesting and innovative spots. Ambrose getting all the chairs in the world (or it seemed like) and then throwing then into the ring is exactly what you would expect him to do. Ambrose got the win with the rollup, but instantly got jumped and then was left lying, and Rollins trying to jump Ambrose during the match is a twist on the story they have been telling with Ambrose doing the same to Rollins. Not really sure what they are doing with Cesaro at the moment, and neither really do the WWE. Cesaro saying he is no longer a Heyman guy on Raw seemed to suggest a possible face turn, but he was definitely heelish again on Smackdown, particularly with the post match attack. But this was an excellent match and the kind of thing Smackdown should be featuring more.

Roman Reigns vs. Alberto Del Rio: Roman Reigns's promo that he cut backstage earlier in the show was incredibly bland and nondescript and was about as forgettable as it could be. But, the match that he had later with Del Rio was not, and was probably one of Reigns' best singles matches that he has had. He has also been excellent in multi-man matches but has struggled to back it up when on his own, but this was a really good match. Del Rio controlled and dominated a lot of the match, but Reigns eventually turned it around and got the win. Perhaps Reigns could have looked a tad more impressive if he had won the match quicker, but instead, he will improve a lot more if he is involved in lengthy matches like this. Not totally convinced that Reigns is ready to be pushed right to the top of the card yet, but this match suggested he is getting closer, but the promo he cut does show he has some-way to go.


puRgatoRy:
Paige vs. Naomi: On one hand, Paige needing a distraction, however small, from Cameron, to win the match, is not the kind of message that you should be putting across to solidify her as a threat for the title and as the ass kicking diva she is supposed to be. However, she did win the match against Naomi so quickly that she was able to take advantage of the distraction and did show her dominance. And, her mocking of AJ's skipping around the ring was fantastic as well. It does however look like the feud between Naomi and Cameron will continue, regardless of whether anyone cares about it or not. Cameron is getting some heat, but I'm not sure whether it is dislike for her character or just dislike for her at the moment.

Bo Dallas vs. Dolph Ziggler: I know it makes sense for the feud that is happening, but Dolph losing this match, when he beat the Miz on Monday, when the Miz is the champion, does not really get across the message that these men are winners. Bo Dallas continues to win matches, but I felt that this was a chance for him to have a long match to show off exactly what he can do in the ring, rather than just another short match that ends with a roll-up after a distraction. Given that Smackdown contains several repeats of segments that happened on Raw, there is no reason why this could not have had an extra five minutes on it, and then have the same outcome at the end. (And anyway, is there really anyone who watches Smackdown but does not watch Raw? And if not, why are the repeating segments on Raw that every viewer has seen?)

Stardust/Goldust: As entertaining as these segments have been, they are started to lose their focus and meaning. As they get increasingly bizarre, they also get further away from any real end product. I've got no problem with the 'stardust' character, but they need to do something with it soon rather than just these backstage promos that do not appear to be heading anywhere.


THE wRong:
Bray Wyatt vs. R Truth: Bray Wyatt got the win easily, but there was nothing in this match that really needed to happen. His credibility may have taken a slight hit recently, but a win over R Truth, however, dominant, is not going to change anyone's perceptions of him. His post match promo where he proclaimed he was the savior was just the same as what he has been doing lately, and it is a recurring theme with Bray at the moment that nothing ever seems to change with what he is doing and saying. He says he is going to save us but has not necessarily done anything lately that shows how he will do that, and squashes over R Truth and repeating the same sentence is not going to do that.


THE RIDICULOUS:
NOTHING



The 411:


This was a much-improved episode of Smackdown, as it not only provided some good matches, it actually tried to advance some angles, and was much more like how Smackdown was at the start of the year.

The victory in the main event for Roman Reigns was never in doubt, but what we got was an excellent match from him that was one of his best singles matches, and definitely showed some improvement in the ring from recent efforts. He might not yet be the finished article, but if he can keep putting on performances like this, then his ascent to the main event is going to be a lot more successful.

Cesaro and Dean Ambrose are also two men who are soon to be heading to the main event and they did their chances no harm with an excellent no DQ match that showcased exactly what they can do. There might be a bit of an element that with Cesaro, they do not know what to do with him, and Ambrose, is in a feud with Rollins that they want to drag out as long as they can, but this two put on a great match that was slightly different to the usual no DQ fair.

The Miz is also a man who is taking the opportunity that he has been given. Taking time off to film a movie has done him the world of good as it has allowed him to refresh himself and his character and although there is nothing particularly unique about his character, it is one that suits him down to the ground, and since coming back, he has been producing good matches and cutting good promos, and what he has in his favor is that he seems to be someone that could at any moment be pushed up into the main event. Him and Ziggler are having a feud that is not necessarily caught fire yet, but will give them something to do, and you get the feeling that both men have got something to prove and will be wanting to make this feud mean something and put on a great match for the title at Summerslam , when that happens.

The Usos continue to deliver in the ring, although the fact that Rybaxel were promoted as challenging opponents does just highlight the fact that the tag team division does need some new teams, which hopefully should see Goldust/Stardust get back into the ring sooner rather than later.

This was a much better episode of Smackdown than in recent weeks, as this not only tried to advance some feuds, but also in Del Rio/Reigns and Cesaro/Ambrose, had two matches that were worth checking out.

Show Rating: 7.9

As a reminder, I will be going by the 411 scale…

0 - 0.9: Torture
1 - 1.9: Extremely Horrendous
2 - 2.9: Very Bad
3 - 3.9: Bad
4 - 4.9: Poor
5 - 5.9: Not So Good
6 - 6.9: Average
7 - 7.9: Good
8 - 8.9:Very Good
9 - 9.9: Amazing
10: Virtually Perfect

Have you checked out the Csonka Podcasting Network? If you haven't, you should We run anywhere from 15-20 shows a month, discussing pro wrestling, the world of MMA, the NBA, general sports, popular TV series of the past, bad movies, battle rap, interviews, MMA & Wrestling conference calls and more! Around 10 different personalities take part in the various shows, which all have a different feel; so you'll likely find something you like. All of the broadcasts are free, so go ahead and give a show a try and share the link with your friends on the Twitter Machine and other social media outlets! Running since May of 2011, there are currently over 500 shows in the archive for you to listen to.






The 908th edition is over…


http://www.twitter.com/411wrestling
http://www.twitter.com/411moviestv
http://www.twitter.com/411music
http://www.twitter.com/411games
http://www.twitter.com/411mma
comments powered by