SPOTLIGHTS
Wrestling's 4Rs: TNA Impact & WWE Smackdown Reviewed
Posted by Daniel Clark on 08.04.2014

Lashley defended the TNA World Title on Impact, Dean Ambrose faced Kane and Seth Rollins in a handicap match on Smackdown and more! Wrestling's 4Rs breaks down the Right, the wRong and the Ridiculous of TNA Impact & WWE Smackdown!


How the 4Rs of wRestling Work!
Here is a quick explanation of the 4R's. The column will run TWO times a week. We will group our feelings on the shows in various categories: The Right, the wRong and the Ridiculous. The Right is stuff that worked very well: a great promo, a great match and so on. PuRgatoRy is a section between the right and wrong. It shows equal traits from both sides that cannot be ignored and needs discussed. It is not a bad place per say, as things can get remedied or go the wrong way the very next week. The wRong is what it sounds like: bad matches, bad or boring promos and so on. The Ridiculous is stuff that had no right on TV: Stupid angles and so on. And there is always a possibility of a 5th R, which is as bad as they come. This column is supposed to be analytical, and at the right time very critical of the shows, it was the whole reason it was created. This is not a "mark" column, nor a "smark" column, our goal is to analyze the show from many different fronts, reward the good and call out the bad. We will not apologize for our opinions, they are as they are, whether positive or negative.
---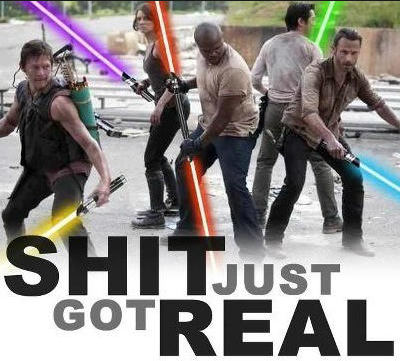 By: Jericho Ricardi
IMPACT 7.31.14:
QUICK MATCH RESULTS:
The Wolves def. The Hardy Men to retain the tag team titles (Davey Richards backstabber to Matt) at 10:55

Low Ki def. Zema Ion and Manik in an X-Division Title qualifier (Ki Krusher to Manik) at 5:08

Sanada def. Brian Cage and Crazzy Steve in an X-Division Title qualifier (Tiger Suplex to Crazzy Steve) at 3:52

Samoa Joe def. Homicide and Tigre Uno in an X-Division Title qualifier (Muscle Buster to Homicide) at 6:04 shown

LASHLEY def. Austin Aries to retain the World Title via Spear at 11:42

THE RIGHT:
ECW, WWECW, random name generators, and Snitsky: This was EC3 Gets His Own Temporary Stable, the promo. Despite my feeling that Snitsky and Zeke (or whatever he's called now) aren't necessary, I loved this opening promo. It was kinda poetic hearing them talk about a company that collapsed under mismanagement, petering out and airing their last shows on TNN/Spike... then realize they were referring to ECW rather than themselves. I don't think that was lost on them, either. This whole segment felt oddly self-aware, and it was amazing. Also, Spud and EC3 continued to be great at everything. I also liked the way they lauded WWECW (though not by name...good job) as being the REAL ECW as a way to get a ton of crowd heat in the homeland of the original company. EC3's crack about "random name generators" was another in a long line of thinly veiled shots at WWE that merely echo what a lot of people already say about the company. Dreamer's crack about PG shows last week was another. However, there comes a point where perhaps they might want to focus on themselves rather than taking jabs at WWE's shortcomings. Let someone on Impact do a Cornette Rant about WWE at some point to get it out of your system, then focus on your own company.

As God as my witness, LASHLEY has broken Aries in half!: This was a great match. Both guys were portrayed as being on the same level; on paper you had Aries winning on speed/technique and Lashley winning on power and HP. The way the match played out, however, we discovered that Lashley can actually match Aries in speed, which negated the one advantage that Aries had. From there, all it took was ONE Aries mistake for Lashley to win. As he realized just what he was dealing with, Aries got desperate, and started doing riskier moves. This desperation led to him obliterating himself in a missed dive, and from there Lashley just finished him off. Good story, good match, made Lashley even more of a beast while at the same time elevating Aries for being able to hang with Lashley the way he did.

It Wasn't A Fluke: This interaction between Roode and Aries was great. Should Roode be the one to de-throne Lashley, I'd like to see he and Aries get an extended feud over the title. Both guys have only held the title once each, and a second reign for each of them in the next year would be good TV.

Hardy Men Versus Wolves: First, the bad. This match could have definitely gone on longer, and it felt like it didn't quite reach its full potential. Also, its placement on the show wasn't the best. I think it should have opened the show, rather than the promo. THAT SAID, this match was pretty fucking great. Matt Hardy busting out a moonsault was unexpected (at least, as someone who hasn't seen him wrestle since his stint in 2010). The double submission spot was awesome, and escaping from it showed great ring awareness by The Wolves. The near-falls continuously got me, even though I knew ahead of time who won. This was just a great match, and did a great job re-establishing the tag titles as a big deal (and The Wolves, who definitely needed it). Can a feud with Bubba and Devon be next?

X-Division Mayhem: We got a trio of triple-threat matches throughout the show, and all three of them were great. I'm going to put them all in this one space rather than talking about them individually, because I'm lazy because I can pretty much say the same thing about all three. These were spot fests in every sense, but By God they were FUN spot fests. One (of many) things that I really enjoyed: Low Ki repeatedly kicking Manik to the mat while Manik had DJ Zema in a leg submission. That was just entertaining to watch, and props to the guys in the match for not cracking up.

Everyone Talks Just The Right Amount: The talking segments on this show all led to something else, be it a match or a storyline development, and there was minimal wasted time. The talking segments were kept to a good timeframe and nothing really dragged on. 45 Minutes of MVP Promos seems like a distant memory now.


puRgatoRy:
Three-ways aren't always good: I worry that we'll find ourselves in the same position we did the last time they decided that all X-Division matches would be three ways, with feuds dying in the process. It's difficult to have one-on-one feuds in this kind of structure, no matter how you slice it. And while "competitive sport" can be a fun way to conduct a pro wrestling company (It worked for WCW for a while), the fact is that comic book style feuding between bitter rivals, or good and evil for that matter, is the bread and butter of wrestling. And that's difficult to do when all of your blood feuds must shoehorn a third competitor in. Sometimes a three-way feud happens naturally, but I suspect we'll be seeing the former shoehorning a lot more often.

Where's Kenny King?: On a week where Xavier Woods donned MVP's silver Tubbs suit, the Kofi of TNA's Disaffected Trio faction was nowhere to be found. I was really happy to see Kenny King getting a push earlier this year since he's so damn good at all of the pro wrestling, but then he just sorta became the guy who took pinfalls in multi-man matches to protect Lashley. And then he just sorta stopped appearing. Why isn't he at least involved in these X-Division matchups to crown a new champion? Why the start-stop push?

The James Storm deal: Still not too sure what the deal is with his turning of Sanada. Is Storm starting a cult? Is he aiming to be a modern-day Sean O' Haire done correctly? Are we building towards Storm/Muta at the October PPV, or Sanada/Muta (which just happened in Wrestle-1)? What does he mean by revolution? There comes a point where he needs to start making sense. And why did Sanada join Storm, again? Storm is a guy who has never really ascended past the upper midcard (though, he really should have during that Roode feud a few years ago that made both of them stars), while The Great Muta is THE GREAT MUTA. It makes about as much sense as turning on The Shield to join The Guys The Shield Just Beat Three Times In A Row. Except this doesn't even benefit from the storytelling element of Storm being the owner of the company who will make you miserable for eternity if you stay enemies with him. At this point Storm is just sorta the cool town drunk of TNA, and Sanada is that girl you liked in college who is only into noncommittal guys who treat her like shit, because she inexplicably wants to win their approval or something.

The James Storm deal II: ...though this does highlight a problem with TNA in general that has been an issue for a while. No one in the company is really a good guy. They lack that Cena or 80's Hogan style super-face who really has the trust of the fans and behaves honorably. Actually, Sanada might have been the closest thing they had to that... and they just turned him heel. That pretty much leaves Gunner, though it seems like they're doing their best to make Aries less of an asshole. Roode is getting there too, though beating down a handicapped guy doesn't help.


THE WRONG:
NOTHING


THE RIDICULOUS:
NOTHING


THE RI-GOD-DAMN-DICULOUS:
#ITHAPPENS: Once I stopped yelling expletives at the screen I realized that this might well raise viewership for next week. But seriously, giving away that the show is taped continues to be a bad idea. It was a bad idea last week when they showed parts of the Aries/Lashley match. However, this was THE WORST instance yet, as they gave away what happens next week and damn near showed it happening. As I said, it might well get more people tuning in to see Dixie finally get her comeuppance for her general vileness over the past ten months, but it was still a terrible move on their part to give away as much as they did. We now know who wins the big Hardcore War Final Boss Battle next week, we know the owner of the company goes through a table, and we've seen 80% of it happen.



The 411:


This was a great show, and I enjoyed it a ton. I heard beforehand that it might be the best Impact ever, and while I don't know if I'd go that far, I can't actually think of an episode that I enjoyed more. From top to bottom, this was entertaining. Everything had a point or built to something.

I'll be going to Impact next Thursday at the Manhattan Center, and that should be fun. Course, this also means I'll be missing the live airing of the taped show that comes before it in the canon, which AIRS that night... Y U tape shows on Thursday night, TNA?

Dixie going through a table is something that I have mixed feelings about since I've somehow started to actually like her character. Good call having it happen in NYC, though. Back in the Spring I was saying on here that I hoped they were waiting until the NYC shows to do such an ECW-esque move. Meanwhile the rest of the internet was blasting TNA for pushing a storyline that "can't have a payoff" because "they won't actually put Dixie through a table". Well, that was a lot of nonsense. Now those people have probably moved on to blasting the company for "promoting violence against women" or something.

In any case, I'll be back next Monday with thoughts on this week's Dixie Carter Goes Through A Table Adventure, where from the looks of things Bubba Ray becomes fully acquainted with Dixie's nether-regions. I'll also have some Bonus Thoughts on the taping that I'm going to, and I'll try to keep it spoiler-free.

In the meantime, check out last week's 4Rs, which no one read because of the HUGE BREAKING NEWS~! that I'm not going to get into here because we haven't actually heard anything concrete yet.

Cheap plug time, support this site and this column by sharing it with your homies. Also, support my site Coronajumper.com by reading my recent posts on wrestling videogames, including TNA Impact. Featuring gratuitous Rebel.


Show Rating: 9.0

As a reminder, I will be going by the 411 scale…

0 - 0.9: Torture
1 - 1.9: Extremely Horrendous
2 - 2.9: Very Bad
3 - 3.9: Bad
4 - 4.9: Poor
5 - 5.9: Not So Good
6 - 6.9: Average
7 - 7.9: Good
8 - 8.9:Very Good
9 - 9.9: Amazing
10: Virtually Perfect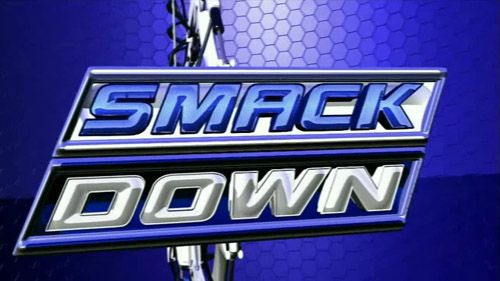 By Daniel Clark
Smackdown 8.01.14
QUICK MATCH RESULTS:
Jack Swagger def. Cesaro at 6.19 by submission

R Truth def. Bo Dallas at 1.49 by disqualification

AJ Lee def. Rosa Mendes at 0.17 by submission

Kane and Seth Rollins def. Dean Ambrose at 6.40 by disqualification

Diego def. Fandango at 1.27 by pinfall

Alberto Del Rio def. Dolph Ziggler at 3.54 by submission

Chris Jericho def. Erick Rowan at 10.35 by pinfall


THE RIGHT:
Kane/Seth Rollins vs. Dean Ambrose: By no means the greatest match but this was a decent little handicap match that added something to the feud between Ambrose and Rollins as for the first time really, Ambrose managed to get his hands on Rollins briefly and gave a taste of what might happen when they eventually meet at Summerslam and Ambrose does get his chance to get his revenge on him. Rollins was quite heelish as well by only wanting to tag in to the match when Ambrose was on the back foot. Perhaps Ambrose could have got the pin on Kane here, but him causing a DQ by grabbing a chair and hitting Kane does befit the character as he is someone who gets frustrated when he cannot get things his own way, so it would make sense that if he cannot win the match he would just grab a chair. Rollins escapes but it just heightens the anticipation for when Ambrose does get his hands on him.

AJ Lee vs. Rosa Mendes: AJ crushes Rosa pretty much instantly, which is exactly what she should be doing against Rosa, who has been treated as nothing more than a jobber for an awful long time. But it is the post match stuff with Paige that keeps the feud rolling along successfully as she pushes her off the stage and then acts as if nothing bad as happened by saying that she is fine and telling the medical staff to be careful with her friend. Again, Paige's act is clearly fake and she is meaning to do exactly what she does, but the whole thing is playing in carefully to the whole 'AJ is crazy' act, with in this case, Paige playing the crazed person. It is quite that at the same time, the WWE have managed to run two women's feuds that are actually well written and mean something, and are probably going to provide good matches at Summerslam.

Brie Bella interview: Surprising as it may be, a feud that involved Brie Bella has actually been good and has got the crowd interested, and the closing segment on Raw was actually one that was befitting on closing the show. The brief clip of her WWE.com interview was okay is continuing the feud and giving her a right of reply where she says that at Summerslam she will embarrass Stephanie. Not a lot else necessarily needed to be said from her at this stage.

Alberto Del Rio vs. Dolph Ziggler: Again, the match between them was not what it could have been but was just a set up to the Miz vs. Ziggler for the belt at Summerslam, and on that, it did the job. The Miz was his usual obnoxious self on commentary and his reasoning initially as to what he is doing was fine and makes sense from his point of view, while his giving on an 'oscar style speech' mid-match is the kind of thing that you could see him doing. It was the fact he said that Ziggler is not as good as the Miz that wound him up the most and caused him to chase him into the crowd, but this action eventually cost him the match eventually as Del Rio managed to lock in the cross-arm breaker. Ziggler and the Miz are heading for what looks like a pretty decent match at Summerslam, while Del Rio continues to be heading aimlessly to nowhere. Last week he gave Roman Reigns a great match, this week he beats Ziggler, but nobody has any idea as to what he is actually doing. But in terms of continuing the Miz/Ziggler, although not the most imaginative of ideas, it did do the job.


puRgatoRy:
Randy Orton promo: Orton's promo was nothing special but was short and sweet and got to point. Roman Reigns cost him his title match at Summerslam, so he is going to beat him down was the jist of it, and that is absolutely fine. Promo did not go on for very long but did not need to either as there's not too much more than he needed to add to it. The feud still has not caught fire like they perhaps hoped it would have done, but this was fine in continuing it to the next step.

R-Truth vs. Bo Dallas: This losing streak that Bo is now on has given him a bit of an edge to his character that he perhaps needed. He is still the same guy, but the fact that he had added a bit of attitude and fight to him when things are not going his way, and he is capable of deliberately trying to hurt someone just makes him a bit more interesting, particularly as he seems able to switch from an ass-kicker to the smiley inspirational guy at will. The crowd seem to be getting into the character as well with the "we bolieve" chants. That said, I'm not sure that losing matches to R-Truth is the best thing for Bo as he seems to be above that, but perhaps it is something to do until Summerslam when they might have more plans for him after that.

Stardust/Goldust: The time was come for them to pull the trigger on this as the promos has gone on for long enough. They need to make it clear what Stardust is talking about and get them in the ring as a team again, or have him turn on Goldust and have the feud they will eventually have.

Chris Jericho vs. Erick Rowan: Bray Wyatt's pre-match promo was absolutely fine and did fit the tone of the feud but saying that Jericho keeps coming back to save us but has lied when he said that is what he would do. He then added that he is the savior and he will destroy the imposter that is Chris Jericho. This was a better promo than some of Bray's recent ones as this did make sense and worked to advance the feud. The match between Jericho and Rowan as well was decent, although never quite seemed to click into the top gear that it suggested it could do so. Rowan looked pretty decent in the match, but in the end, Jericho gets the win with the code breaker, which means Rowan is banned from ringside for the Summerslam match, and you would expect Jericho to then beat Luke Harper at some point next week with the same stipulation in place. The only thing is that this stipulation of the Wyatts being banned from ringside does not make any sense as Jericho has already beaten Bray Wyatt in their previous meeting and that was with the Wyatt Family at ringside, so if their presence at ringside did not stop Jericho winning before, why should it now? Jericho beat Wyatt fair and square – if Wyatt really if the savior he claims to be, surely he should want them banned from ringside so that his possible win would be more legitimate?


THE wRong:
Jack Swagger vs. Cesaro: This was a big win for Swagger but at the same time, a big loss for Cesaro. Given that they spent months making Swagger look like a joke, the need to suddenly build him up so that he is a credible threat for facing Rusev means that he needs to win these kinds of matches and win them convincingly. On the other hand though, Cesaro has seemingly gone backwards since WrestleMania and has gone from being one of the hottest acts in the company to a man with no direction at all. It seemed that this was being fixed when he was involved in a lengthy and competitive match with John Cena on Monday, but having had that, it makes this defeat look all the worse for both Cesaro and Cena. Swagger beat Cesaro easily after six minutes by making him tap out quickly, yet the WWE champion, who is due to face Brock Lesnar at Summerslam, struggled to do so in fifteen, which doesn't not exactly make Cena look great. The match itself was okay but not what they could have done, although their history was referenced. After the match Rusev and Lana came out and set up the flag match for Summerslam, which was accepted by every real American, and that was well done, but the match and the booking of Cesaro was just slightly odd and not what would have made sense. If Swagger needed a convincing win then give him one, but not against a man who pushed the champion to the limit on Raw. It's like they don't actually think about what is going to happen on Smackdown when booking Raw.


THE RIDICULOUS:
Fandango vs. Diegodon't know who this is supposed to benefit. Once Fernando is back, Diego will go back to being involved in their tag team who seem to only be there to put over other teams, and these wins over Fandango are not going to launch him into a singles career. Summer Rae and Layla are perhaps getting a reaction from the crowd, but this dancing gimmick is not really going to go anywhere particularly exciting. And Fandango continues to get buried and made to look like a fool, which is just making him look ridiculous, particularly as the last time that he was able to speak, he talked about being done with the girls and his focus was on gold. And now, he is back to being obsessed with them for no reason and they keep costing him matches. Summer and Layla have got their revenge on Fandango – any more just makes them look mean. And Fandango is not going to be able to react to this, so if just going to keep losing. This is not going to go anywhere and is just a feud that is dragging everyone down. Fandango's call me gesture though that he did while dancing before the match was great.



The 411:


A bit of an odd episode of Smackdown really as nothing particularly stood out, was memorable, meant a huge deal, or really made a lot of sense or displayed some logic, but in all honesty, it was a reasonably enjoyable episode that seemed to fly through reasonably quickly.

It was the booking decisions that really stopped this show from really being a good episode. The Swagger/Cesaro match was perfectly decent and the aftermath with Rusev set up the flag match, but when Cesaro was made to look so strong on Raw by taking John Cena to the limit, losing cleanly and in the fashion he did to Swagger makes Cesaro seem weak and cancels out all the good work that was done on Raw.

The same thing is evident with the Chris Jericho/Bray Wyatt feud, as the match between Jericho and Erick Rowan was a decent match that ended with Jericho winning, so Rowan is banned from ringside at Summerslam. The only thing about this stipulation that is slightly flawed is that Jericho has already been Wyatt in a match where the rest of the Wyatt family were present for at least part of the match, so there is no reason to ban them when their presence did not hurt Jericho the first time around.

Dean Ambrose and Seth Rollins' feud continues nicely with Ambrose getting in a few shots on Rollins, but not enough that they actually have hurt him, but did do enough to make you want to see them face-off at Summerslam when presumably Ambrose does get some revenge, even if he doesn't win the match. And Randy Orton's promo was decent enough and got to the point quickly about his reasons for wanting revenge on Roman Reigns.

The Miz and Dolph Ziggler's feud, although not particularly original or groundbreaking, is doing perfectly well in the mid-card and both men are taking this chance they have been given. The Miz continues to nail his new character perfectly and he is definitely someone that you want to dislike, while Ziggler always brings energy to his performances. Ziggler losing this match though was a bit disappointing as it would help to keep him strong, and it is not like Alberto Del Rio needs to be protected at the moment given he is going nowhere, but it was the Miz that cost him the match.

Overall, this was a reasonable show, but no more than that really. It lacked the necessary impact needed on the way to Summerslam you would have hoped for. It did not have any great matches but the matches were okay. The feuds were advanced slightly but not by enough that it truly would have made any difference. The promos were fine but not memorable in any way. It's like the show needed to exist and that some effort was put into, but instead of following it through and writing a great episode, they were satisfied just to do enough.

Show Rating: 6.5

As a reminder, I will be going by the 411 scale…

0 - 0.9: Torture
1 - 1.9: Extremely Horrendous
2 - 2.9: Very Bad
3 - 3.9: Bad
4 - 4.9: Poor
5 - 5.9: Not So Good
6 - 6.9: Average
7 - 7.9: Good
8 - 8.9:Very Good
9 - 9.9: Amazing
10: Virtually Perfect

Have you checked out the Csonka Podcasting Network? If you haven't, you should We run anywhere from 15-20 shows a month, discussing pro wrestling, the world of MMA, the NBA, general sports, popular TV series of the past, bad movies, battle rap, interviews, MMA & Wrestling conference calls and more! Around 10 different personalities take part in the various shows, which all have a different feel; so you'll likely find something you like. All of the broadcasts are free, so go ahead and give a show a try and share the link with your friends on the Twitter Machine and other social media outlets! Running since May of 2011, there are currently over 500 shows in the archive for you to listen to.






The 910th edition is over…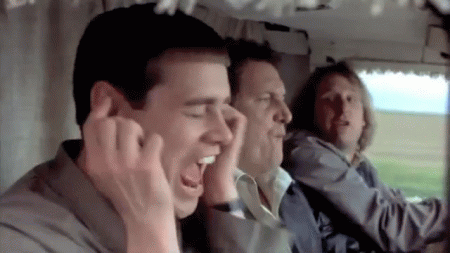 http://www.twitter.com/411wrestling
http://www.twitter.com/411moviestv
http://www.twitter.com/411music
http://www.twitter.com/411games
http://www.twitter.com/411mma
comments powered by