SPOTLIGHTS
The Wrestling News Experience 08.04.14
Posted by Stephen Randle on 08.04.2014

News and thoughts on the latest plans for Cesaro and Paul Heyman, fallout from WWE's financial conference call and the WWE Network subscriber numbers, a preview for tonight's Raw and more!

Monday August 4thh, 2014

From 411Mania's Canadian offices in Waterloo, Ontario, Canada, this is The Wrestling News Experience, with Stephen Randle!



I Am Groot.

Good morning, everyone, and welcome to the Experience. I am Stephen Randle, and good on Guardians of the Galaxy for making nearly 100 million dollars this past weekend, showing that no matter what Marvel chooses to make into a movie, it's pure gold. Seriously, DC hasn't even managed to make a single Wonder Woman movie, and she's the third part of their holy triumvirate, and Marvel's already into characters that are only moderately known (at best) like Guardians and Ant-Man...and making great films and loads of money. Plus, only a month and a half until more Agents of SHIELD! And then Avengers 2! Man, it's a great time to be a nerd.

Moving on.




Tonight, neither John Cena nor Brock Lesnar are scheduled to attend Raw, because they've somehow both got better things to do. Must-watch TV, folks. Anyway, this will probably make building the main event of SummerSlam awkward and reliant on pre-taped videos, but hey, maybe there'll be time for Dean Ambrose to actually be on Raw this week!

Or maybe we'll spend more time on the storyline that has apparently become the major focus of Raw, Stephanie McMahon's war with Brie Bella, which has reached the ultimate conclusion of a match between the two at SummerSlam. And with that settled, maybe we don't spread this feud over three segments and six replays, including the third hour main event, this week?

Anyway, it appears as if Jack Swagger isn't quite done with Rusev, because Vince never met a Hulk Hogan rip-off he didn't try to push as hard as possible, so will SummerSlam be Swagger's ultimate victory over Rusev, or are we headed to another Luger-esque SummerSlam choke job?

Plus, Paige and AJ continue to try and figure out who's on what side of the heel/face alignment this week, Bray Wyatt and/or Chris Jericho will likely cut a promo, and The Miz will...do stuff. And there appear to be a bunch of tag teams suddenly in the mix for a shot at The Usos, will any of them earn the title match, tonight on Raw?




- You may have heard by now that WWE Network's subscriber base did not exactly increase in an amount that would be a sign of good things, with only a net game of roughly 30,000 subscribers to 700k, well below the 850k that was speculated to be required (and also way below what I thought was a conservative estimate of 775k that I figured they might actually reach) in order to show decent progress towards a million subscribers by the end of the year. Instead, WWE was forced to lay off somewhere around 10% of their staff, as well as release some more developmental talents, in order to offset the expected losses from the Network. And, of course, the stock price went up. Because the stock market has never, ever made sense.

- Meanwhile, WWE also announced a ten year exclusive TV rights deal with Rogers in Canada to air WWE programming, which comes to the shock of no one up here. Also, WWE Network will be released next week in Canada as a speciality on-demand channel, for a slightly higher price (damned exchange rates) and with, allegedly, less archival footage than on the American version. Or, I could continue using whatever workaround potentially exists and continue to get the American WWE Network on my PS4, PS3, and laptop, without having to deal with Rogers and their generally clunky on-demand channel UI. Not that the PS4 WWE Network interface is much better (come on guys, could you at least add compatibility for the analog sticks instead of just the d-pad?), but it's still better than trying to navigate Rogers On Demand, trust me.

- Oh, and while negotiations are said to be ongoing, as of now it seems like TNA Impact Wrestling will not be appearing on Spike TV after their contract expires in the fall, and this could be the end for the promotion. The loss of a major North American promotion that could employ wrestlers that WWE has no use for will be mourned. The specific loss of TNA, a terribly run promotion that couldn't find gold in the middle of Fort Knox, will also probably be mourned, but not by me. Bring on GFW! Because why not give Jeff Jarrett another chance to book a promotion around himself?

- Apparently there are people in WWE who think promoting WWE Network as "Like Netflix, but better" is disingenuous. They are correct, because WWE Network is no Netflix. I mean, other than the part where you never know what might get added or taken away on any given day.

- There are allegedly still plans to utilize the severing of the Paul Heyman-Cesaro relationship in the future, which would be easier to believe if Cesaro hadn't spent most of the last month losing to anything with a pulse, including former partner Jack Swagger on Smackdown. Hey, remember when Cesaro split from The Real Americans and easily won the break-up feud with Swagger by pinning him twice on TV? It happened!



HOT: Batista

I'm not going to jump on the hyperbole train and say that he was better than The Rock or anything, but Big Dave was pretty darned good in his role as Drax The Destroyer. Maybe he should come back to WWE as Drax or something. I'd watch it.



NOT: R-Truth

Listen, I'm fine with the Bo Dallas streak ending, and interested in seeing what losing does to his character (it seems like it might give him a harder edge, which is good). However, I'm unsure what the point was of having his lose to a guy who I can't recall having even been on TV since...well, I think he was an early Rusev victim...



HOT: Chris Jericho

More important than Jericho getting a win to eliminate Erick Rowan from his list of concerns at SummerSlam, more important than a long-awaited Jericho-Rollins match on Raw, the most important thing is that we finally saw the return of "Chris Jericho's Trademark Stephaine McMahon Insult"! That ain't PG, brother.



NOT: Slater Gator

Hey, remember how Titus O'Neal viciously attacked his tag team partner Darren Young because he was tired of being a loser and was set up for a singles push? Well, now he's tagging with perennial jobber Heath Slater. They fired two-thirds of 3MB for this?



HOT: Dolph Ziggler

Winning matches, getting the pin, clearly the fan favourite because he's facing The Miz, who the crowd couldn't care less about. I'm still kind of worried because I seem to recall them building up John Morrision with a few wins right before his contract expired so he could put over some guy on the way out. Who was that guy...wait a second...oh crap...it was Miz!



NOT: Cesaro

Giant Swing or not, the guy lost to Jack Swagger cleanly on Smackdown. Nobody of any value loses cleanly to Jack Swagger. Sure, he got to wrestle Cena on Raw, but remember how thrilled some people were back when Sandow was losing competitive matches to Cena? How that was supposedly a set up to move Sandow to the next level? What did Sandow do last week, again? Lost in three seconds to Adam Rose, wasn't it?



HOT: Dean Ambrose

I moved him down the list for not appearing on Raw, and technically he didn't win a match this week, but he basically had Del Rio beaten on Main Event before Rollins made an appearance, and he brought his chair into play on Smackdown again, so really, he lost by choice. Also, he's pretty much so hot right now that it doesn't matter that he isn't actually winning matches. Of course, it helps that he isn't actually losing, either, unlike that mess with Orton a couple weeks ago.



NOT: Fandango

I'm pretty sure losing to one-half of Los Matadores is hitting rock bottom, but I suppose he could still lose to the bull. Or start dressing up as Lebron James.




Inactive List as of 07.28.14

WWE

- Bad News Barrett, out indefinitely as of June 24th (shoulder)
- Christian, out indefinitely as of March 25th (concussion)
- Daniel Bryan, out indefinitely as of May 12th (neck surgery)
- Darren Young, out 4-6 months as of April 13th (ACL)
- Fernando, out 3-4 weeks as of June 22nd (knee)
- Rey Mysterio, out indefinitely as of April 15th (hand)
- Tamina Snuka, out 6 months as of June 6th (knee surgery)

NXT

- Cal Bishop, out indefinitely as of June 25th (torn rotator cuff)
- Corey Graves, out indefinitely as of May 30th (concussion)
- Dana Brooke, out indefinitely as of June 18th (leg)
- Kendall Skye, out 6-8 weeks as of June 18th (broken wrist)
- Marcus Louis, out indefinitely as of June 25th (leg)
- Tyler Breeze, day-to-day as of June 20th (broken finger)
- Veronica Lane, out indefinitely as of June 18th (leg)

Transactions

- Dani Jax, NXT, released from her contract

- Garret Dylan, NXT, released from his contract

- Mac Miles, NXT, released from his contract

- Ricardo Rodriguez, WWE, released from his contract

- Slate Randall, NXT, released from his contract

- Travis Tyler, NXT, released from his contract



WWE World Heavyweight Champion: John Cena
- 36 day reign, defeated Cesaro, Kane, Randy Orton, Bray Wyatt, Alberto Del Rio, Sheamus, and Roman Reigns in a Ladder Match to claim the vacant title on June 29th (WWE Money in the Bank)
- Next title defense: vs Brock Lesnar, SummerSlam PPV



WWE Intercontinental Champion: The Miz
- 15 day reign, won a Battle Royal on July 20th (Battleground PPV) to claim the title vacated by the injured Bad News Barrett



WWE United States Champion: Sheamus
- 91 day reign, won a battle royal that included former champion Dean Ambrose on May 5th (Raw)



WWE Tag Team Champions: The Usos
- 154 day reign, defeated The New Age Outlaws on March 3rd (Raw)



WWE Divas' Champion: AJ Lee
- 35 day reign, defeated Paige on June 30th (Raw)



WWE NXT Champion: Adrian Neville
- 158 day reign, defeated Bo Dallas in a Ladder Match on February 27th (NXT ArRIVAL PPV)



WWE NXT Tag Team Champions: The Ascension
- 306 day reign, defeated Corey Graves and Adrian Neville on October 2nd NXT



WWE NXT Women's Champion: Charlotte
- 67 day reign, defeated Natalya on May 29th to win the tournament for the title vacated by former champion Paige




Wyatt examines the leak of TNA's potential cancellation and why it might be a good thing.

De Marco dares Vince to put the title on Brock. He'll be insufferable after SummerSlam, I suspect.

Chin has The Magnificent Seven.

Dino has Smart Marks.





This week on After Dark, we go even longer, possibly the longest show ever, clocking in at nearly 90 minutes, as I talk about why Impact's potential cancellation might not be Russo's fault (well, not entirely), plus why I wasn't a fan of Raw ending with Steph-Brie, whether Paul Heyman is better than Bobby Heenan, and I predict what I thought was a lowball number for WWE Network subscribers!






411 will have live coverage of Raw tonight starting at 8 pm EDT.

From our promotional department, I've been informed that if you really do like 411Mania and all it provides, or even just me (and really, who doesn't like me), don't forget to bookmark the site in your browser or make 411 your homepage, and tell all your friends about how awesome 411 is.

And don't forget, you can follow all of the everyday goings on in 411 on Twitter.

Stephen's Twitter
http://www.twitter.com/411mania
http://www.twitter.com/411wrestling
http://www.twitter.com/411moviestv
http://www.twitter.com/411music
http://www.twitter.com/411games
http://www.twitter.com/411mma

That's our show, I will be back next week. Also, don't forget 4PC in the Games Zone on Wednesday, and the TWNE After Dark podcast on Wednesday, airing live at around 11 pm EDT on Spreaker.com, posted on 411 shortly thereafter.

Here it is, your Moment of Buddy.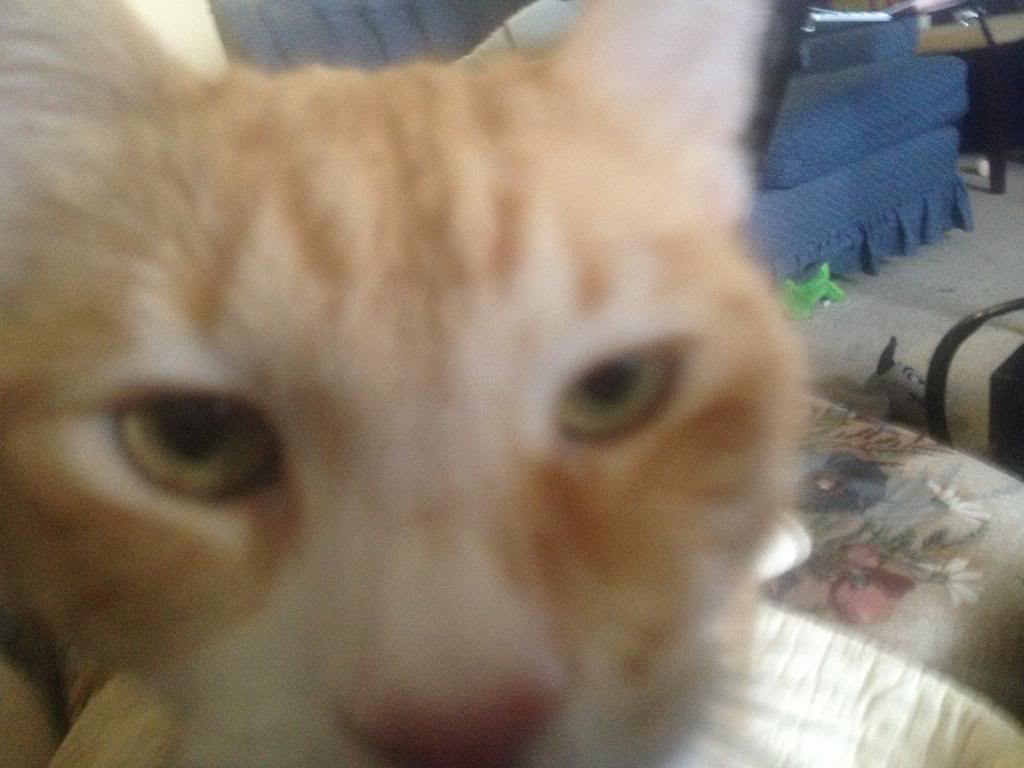 Come On, What's That Raccoon Got
That I Don't?




Have a good one, and always be a fan.
comments powered by