SPOTLIGHTS
411's Wrestler of the Week: Year 10, Week 17
Posted by Larry Csonka on 08.05.2014

Bobby Lashley retained the TNA World Title, AJ Styles continues to impress in Japan, the Wolves defeated the Hardy Boys at Destination X and more! But who won 411's Wrestler of the Week? Find out inside!

Welcome to YEAR TEN, WEEK 17 of 411's Wrestler of the Week. A quick overview of the rules to kick things off for us as a reminder…

Each writer chooses FIVE wrestlers (although ties and tag teams are allowed) from any promotion and each wrestler gets a point total attached to that ranking. It looks a little like this…

1st - 5
2nd - 4
3rd - 3
4th - 2
5th - 1

Then we tally up the votes and the official 411 Wrestler of the Week is crowned. But wait, there's more! Each week the top SIX vote getters get a points value for their ranking which looks something like this…

1st - 15
2nd – 12
3rd - 9
4th - 6
5th - 3
6th - 1

...and they go towards the 411 Wrestler of the Year award to be announced each year around WrestleMania. This will be posted every Tuesday (the voting week runs Monday through Sunday). Let's see who wins this week…





Larry Csonka
1) AJ Styles:
AJ Styles is on a completely different level right now. I thought there was some hyperbole going on, but as I continue to watch the G1 tournament (which has been insanely awesome) I have to say, not signing with TNA was the best for everyone involved. AJ Styles has go to another level as a performer, and is now one of the very best in the entire business. AJ was always good, but he has been amazing in the G1 and now making a legit case for WOTY due to that.

2) Bobby Lashley: Successful defended the TNA World Title in a great match with Austin Aries on Impact last week. Lashley has been booked awesomely as the TNA champion; he worked hard, and is delivering. No complaints from me.
3) Hiroshi Tanahashi & Minoru Suzuki: Hiroshi Tanahashi & Minoru Suzuki are delivering big time during the NJPW G1, and their performances should be noticed, appreciated and rewarded.
4) The Wolves
5) Low Ki


Alex Crowder
1) Minoru Suzuki
I want to give a true veteran credit this week. Minoru Suzuki despite being almost 50 years old continues to bring the goods when he has the right opponent. The man begun in NJPW in 1988 and even defeated a prime Ken Shamrock in MMA. Minoru Suzuki is an unappreciated legend and one of the best wrestlers even today in his late 40's. A true legend of this sport got to shine in a big match this week and deserves credit for having a MOTYC with AJ Styles.

2) AJ Styles: I feel like AJ is really coming on as his time in NJPW continues. I think some were even skeptical at first, but if they were that does not hold true anymore. AJ Styles is the man and TNA really messed up by letting him go. AJ Styles is still one of the best in the world and he deserves credit for all of the awesome matches he has had in the G1 Climax so far.
3) Bad Luck Fale: Again, NJPW dominates the week and Bad Luck Fale got the biggest victory of his career over Tanahashi. A victory over Tanahashi always means something, so I give him credit.
4) Bobby Lashley
5) Dean Ambrose


jUSTIN wATRY
1) Stephanie McMahon
I tend to avoid voting for non-wrestlers. Well, every rule has an exemption. Stephanie McMahon has always made a great heel, and her recent work ranks right up there with her best. Ever! That being said, as awesome as her Raw stuff was on Monday, I am still more than ready for ALL authority figures to leave wrestling television. Maybe a stipulation is added at Summerslam? Maybe not. Until then, Steph was the highlight of the past week, and that is definitely a compliment.

2) Brie Bella: She is back and will be a major part of the WWE Summerslam pay-per-view. Forget AJ Lee and Paige. I want to see Brie Bella vs. Stephanie McMahon! Kudos to everybody in the company for giving them the RAW main event slot and just letting them do their thing. They delivered in a big way.
3) Cesaro: Very good match with John Cena on RAW. Solid match on Smackdown against Jack Swagger. Both losses, but I do not focus on weekly wins and losses in wrestling. They mean nothing in the grand scheme of things. Shout out to Randy Orton and Roman Reigns for a good week as well!
4) R-Truth
5) John Cena


Mike Chin
1) John Cena
Cena-Lesnar is a showdown between the two biggest names currently affiliated with WWE. It has the intrigue of whether WWE will again trust a part-timer with the strap and what implications this match might have for Roman Reigns' coronation at WrestleMania. This week on Raw, John Cena more than held up his end of the bargain with a suitably serious promo followed by an excellent TV match with Cesaro.

2) Stephanie McMahon: When has a women's angle talking segment ever main evented Raw? I'm not optimistic about the resulting match being any good, but McMahon is doing some masterful heelwork opposite Brie Bella to make their SummerSlam showdown feel like a big deal.
3) Low Ki: I'm not exactly sure how to quantify performance on a pretaped TNA One Night Only PPV, but given we typically honor wrestlers when the show they performed on first aired, it seems only fair to acknowledge Low Ki now for coming up big at the X-Division X-travaganza, winning his qualifying match, then the Ultimate X finale.
4) AJ Styles
5) Minoru Suzuki


Wyatt Beougher
1) Bobby Lashley
Lashley had another successful title defense, this time against Austin Aries, at TNA's Destination X special, and he's been booked absolutely perfectly since his return. While a lot of that is luck due to MVP's injury (which is likely the only reason Lashley won the title from Eric Young), Lashley himself has looked completely dominant in the ring, and this match was no exception. Every time Aries would gain a momentarily advantage, Lashley would use his amazing physical gifts to regain the advantage, causing Aries to revert to higher and higher risk moves. Eventually, that backfired, and Lashley put him away and added another notch to his championship reign.

2) AJ Styles: Styles is basically doing everything in his power right now to prove to both Dixie Carter and Triple H that they were foolish to not re-sign/sign him (respectively), as he's having some of the best matches of his career on some of the best cards wrestling has seen in a long time.
3) Bad Luck Fale: Like his fellow Bullet Club member Styles, Fale has been wrestling out of this world matches and that culminated with a win over Tanahashi, which is way bigger news than you'd believe if you'd only seen the latter in TNA.
4) Minoru Suzuki
5) Brock Lesnar


Jack McGee
1) AJ Styles:
I haven't watched every G1 in history, or every tournament for that matter, but this year's tournament is fantastic. One of the standouts this year is IWGP Champion AJ Styles. The man is not only making a case for the all star of the tournament, but is now making a case for wrestler of the year. Something has clicked with Styles; because he went from good to elite in mere months here in 2014. He is having great outings with everyone, and not only is he working like an all star, he makes sure to make everyone else look good while doing so. The man is really living up to the nickname, he is phenomenal.

2) Bobby Lashley: Bobby Lashley was not a fan of option C on Impact last week, as he defeated Austin Aries in a great match (clean) to retain the TNA World Title. Lashley, as others have been mentioning, has been booked well and in my opinion is the best-booked world champion in North America right now. He is big, he looks like a champion, he performs like a champion and he dominates and wins clean as a champion. Simple, effective and it works.
3) The Wolves: This was a great match with the Hardys on Impact last week saw the Wolves score a victory in a match that was well worked, and based on getting the Wolves more over. Mission accomplished.
4) Low Ki
5) John Cena


Sean Garmer:
1)AJ Styles:
AJ has been fantastic at the G1 Climax tournament and his match with Minoru Suzuki was AWESOME! If AJ keeps on this streak, he could very well be in the running come award season.

2)Lashley: Lashley has been booked wonderfully since becoming World Champion in TNA. He had another terrific match with Austin Aries this week and he gives TNA a real legit champion they haven't had in a long while.
3)Stephanie McMahon: Stephanie has elevated what could be just another Divas feud, into something I'm interested in watching each week. Stephanie is very good at what she does and she showed it again all throughout that main event promo on RAW last Monday.
4)The Wolves
5)John Cena


Ryan Byers
1) AJ Styles & Minoru Suzuki
These two went into the ring this past week having virtually no familiarity with one another and coming from two entirely different styles of professional wrestling. Under those circumstances, it would be impressive if they had a good or great match with one another. However, they went beyond that. They had what most all people who have seen it are calling a match of the year candidate and some are even referring to as their match of the year. That's amazing, particularly since you would think at this point Styles should still be on a learning curve in NJPW and Suzuki should be slowing down since he's pushing fifty.

2) John Cena: Cena cut what was probably one of the five best promos of his career this past Monday, and that covers a lot of territory.
3) Stephanie McMahon: If you ignore the part where heels usually have to wrestle at some point, Stephanie McMahon may well be the best heel in the business this summer.
4) Bad Luck Fale
5) Brie Bella


Paul Leazar
1) Minoru Suzuki:
While I haven't watched as much of the G-1 tournament as I have wanted to this year, Suzuki has been on of my favorite people to watch since I got back into New Japan back in 2011. It's matches like the one he had this week against AJ Styles that come out of no where that really make him "must watch" because he can come out of no where like that with anybody and put on a stellar match like he did.

2) Lashley: A big part of his great run so far has been the opponents he has been in the ring with. Both Hardy & Aries have made his matches that much better, but Lashley comes out looking like a million bucks every time. While his character might not be all that interesting, he certainly has that something in the ring that TNA has been needing at the top of the card.
3) The Wolves: One of the better matches from TNA in a long, long time took place on this past iMPACT as the Wolves took on The Hardy Boyz for the belts and came out on top in terrific performance. Even if you don't like TNA, they're champions are looking obscenely good right now.
4) Low-Ki
5) Dean Ambrose

---
THE WINNERS~!
Special Mention…Davey Richards and Eddie Edwards - 10 Votes


Fifth Place…John Cena - 12 Votes


Fourth Place…Stephanie McMahon - 15 Votes


Third Place…Minoru Suzuki - 22 Votes

Is having great performances in the NJPW G1 Tournament, including a Match of the Year Candidate against AJ Styles.



Second Place…Bobby Lashley - 23 Votes

Defeated Austin Aries on the Destination X event to retain the TNA World Title.



And 411's Wrestler of the Week is…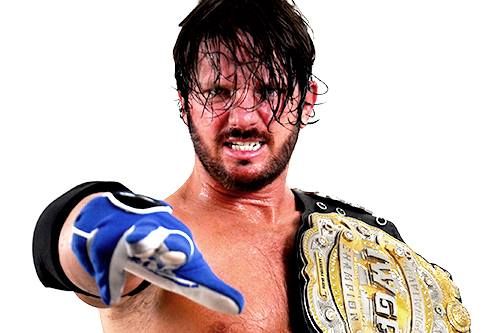 AJ Styles - 30 Votes

Continues to impress in the NJPW G1 Climax Tournament, including his Match of the Year Candidate against Minoru Suzuki. Styles is reinventing himself in Japan, constantly impressing with his performances.




Year-End Standings~!
And here are the standings after week seventeen…

AJ Styles - 61pts.

Seth Rollins - 60pts.

Eric Young - 58pts.

Roman Reigns - 52pts.

Bobby Lashley - 36pts.

Dean Ambrose - 34pts.

John Cena - 27pts.

Kyle O'Reilly - 21pts.
Bad News Barrett - 21pts.

Cesaro - 18pts.
Bray Wyatt - 18pts
Jey Uso - 18pts.
Jimmy Uso - 18pts.

Batista - 16pts.

Kazuchika Okada - 15pts
YAMATO - 15pts
Takao Omori - 15pts
Rusev - 15pts.
AJ Lee - 15pts.
Sheamus - 15pts.

Brock Lesnar - 12pts.
Ricochet - 12pts
BxB Hulk - 12pts
Icarus - 12pts.
Paige - 12pts.
KENTA - 12pts.
Daniel Bryan - 12pts.
Chris Jericho - 12pts.
Michael Elgin - 12pts.
Bobby Fish - 12pts.

KUSHIDA - 10pts.
Davey Richards - 10pts.
Eddie Edwards - 10pts.

Adam Cole - 9pts.
Charlotte - 9pts.
Luke Harper - 9pts.
Triple H - 9pts.
Austin Aries - 9pts.
Yujiro Takahashi - 9pts
Minoru Suzuki - 9pts

Randy Orton - 7pts.
Alicia Fox - 7pts.

Shelton Benjamin - 6pts.
Gail Kim - 6pts.
Suwama - 6pts.
Bad Luck Fale - 6pts
Biff Busick - 6pts.
Erick Rowan - 6pts.
Stephanie McMahon - 6pts.

Joe Doering - 3pts.
T-Hawk - 3pts.
EITA - 3pts.
Jeff Hardy - 3pts.
Stardust (Cody Rhodes) - 3pts.
Tyson Kidd - 3pts.
Tyler Breeze - 3pts.
Adam Rose - 3pts.
Jack Swagger - 3pts.

Dasher Hatfield - 2 pts.
Mr. Touchdown - 2 pts.

The Miz - 1pt
Kane - 1pt
Brie Bella - 1pt
Uhaa Nation - 1pt
Naomichi Marufuji - 1pt
Kota Ibushi - 1pt
Sanada - 1pt
Alex Shelley - 1pt
Isami Kodaka - 1pt
Vickie Guerrero - 1pt

---
Voting began 4.15.14
Year-End Rankings Key:

WWE Contracted Wrestlers are represented in BLUE.

TNA Contracted Wrestlers are represented in GREEN.

ROH Contracted Wrestlers are represented in RED.

US Independent Wrestlers are represented in MAROON.

Japanese Contracted Wrestlers are represented in BLACK.

Mexican Contracted Wrestlers are represented in MAGENTA.

Other International Wrestlers are represented in INDIGO.

---
**PREVIOUS WINNERS**

Year One Winner: Ric Flair (2005-2006)
(Shortened year, starting September 2005)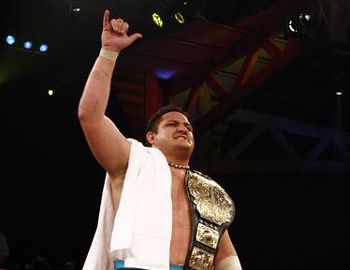 Year Two Winner: Samoa Joe (2006-2007)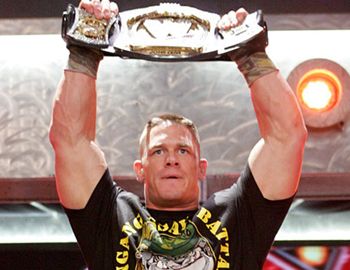 Year Three Winner: John Cena (2007-2008)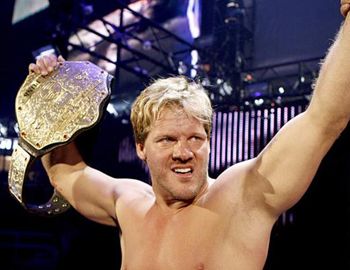 Year Four Winner: Chris Jericho (2008-2009)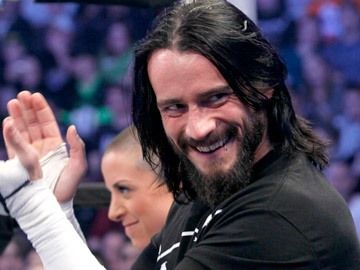 Year Five Winner: CM Punk (2009-2010)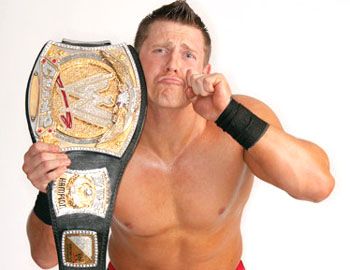 Year Six Winner: The Miz (2010-2011)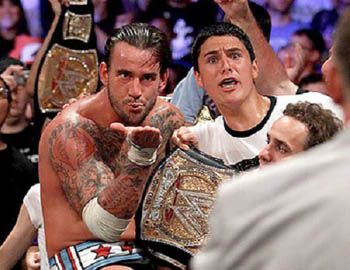 Year Seven Winner: CM Punk (2011-2012)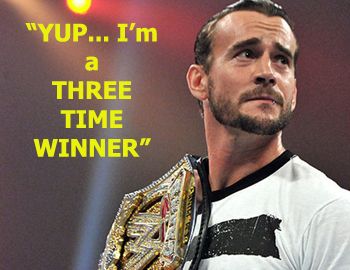 Year Eight Winner: CM Punk (2012-2013)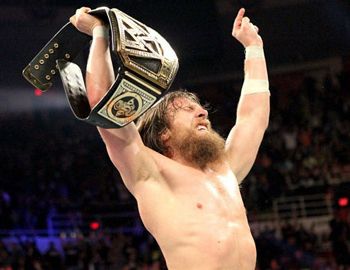 Year Nine Winner: Daniel Bryan (2013-2014)
comments powered by