SPOTLIGHTS
The Wrestling News Experience 08.11.14
Posted by Stephen Randle on 08.11.2014

News and thoughts on the circumstances around Alberto Del Rio's WWE release, a preview of tonight's Hulk Hogan birthday episode of Raw and more!

Monday August 11th, 2014

From 411Mania's Canadian offices in Waterloo, Ontario, Canada, this is The Wrestling News Experience, with Stephen Randle!



Not $9.99!

Good morning, everyone, and welcome to the Experience. I am Stephen Randle, and as nice as it was for the Jays to play a complete second game (plus an inning) after I got home, I'd really rather we just play the standard nine. Nineteen inning games are bad for my stress levels. Still, a win is a win, even if it takes nearly seven hours.

Also, if anyone could figure out a way to make a baby sleep the sixteen hours a day they're allegedly supposed to at this age, could they let me know? I'd prefer it not involve drugging my son, but ask me again in another couple of weeks.

Moving on.




It's Hulk Hogan's Birthday tonight, and since he's back on good terms with Vince, all sorts of people will be in attendance in order to celebrate! None of them are physically capable of wrestling! And also, none of them will be Sting, so stop asking!

Last week, John Cena and Brock Lesnar weren't around, so WWE was forced to resort to endlessly repeating "$9.99" in order to fill time. But don't worry, this week both men should be in attendance, so at the very least, we'll get a seriously intense staredown as they head into what is being billed as "The Biggest Fight Of The Summer", which totally isn't a shot at UFC or anything, mostly because UFC doesn't care.

Anyway, after using trickery and guile to win the Beat the Clock Challenge, Dean Ambrose decided that he would particularly like to face Seth Rollins in a Lumberjack Match. Which doesn't really make any sense, you would have thought he'd prefer something like a Street Fight or Steel Cage Match, but the important thing is that this match will definitely happen this time...setting aside the fact that Lumberjack matches usually have terrible screwy finishes due to all the bodies at ringside.

Meanwhile, Roman Reigns is in Randy Orton's crosshairs due to a perception that Reigns will always cost him title shots. But now that Reigns has sent Kane fleeing into the darkness after surrendering his mask one more time, has Orton set his sights on too much of a challenge?

Plus, Stephanie McMahon and Brie Bella continue to take up air time while Divas Champion AJ Lee fends off Paige somewhere in the bottom of the second hour, and none of the secondary belts are currently booked in matches for SummerSlam. None of them. But we've got Jack Swagger vs Rusev in a Flag Match, so expect more talking from their non-wrestling managers tonight on Raw!


Don't We Have An HR Department For This?

Or wait, were those part of the 10% they fired a couple weeks ago?

In any event, clearly the big news of the week is the sudden and very public firing of Alberto Del Rio, reportedly due to unprofessional conduct and allegedly striking a member of the WWE Social Media Team, which is a job title so ludicrous that I'm sure every Fortune 500 company has one, simply because "it sounds both high-tech and hip to the 18-34 demographic we crave". Anyway, completely unconfirmed reports are that the employee uttered an insensitive and potentially racist joke about Del Rio to other co-workers in the lunchroom (as a white guy who got his start in the restaurant business as a dishwasher, I was unaware that I apparently used to be employed in a job thought of as only fit for racial minorities, but that's neither here nor there), and then did not apologize when confronted by Del Rio, who then is believed to have slapped the employee. As a result, Del Rio was fired, and it's unknown what punishment, if any, will be faced by the man who told the joke.

All right, first of all, racist jokes are not funny or particularly clever, and are a crutch of terrible people who can't actually tell real jokes. You would think that it wouldn't take that much intelligence to come up with "What did the pirate say when he turned eighty?" (answer at the end of this section), which is a hilarious joke that wouldn't offend anyone (except some stereotypical representation of a pirate from a Disney theme park, I suppose), and you'd be correct, which gives you an idea just how dumb you have to be to make racist jokes in this day and age. It's even less intelligent to do so when you're part of an international media conglomerate that features many different races and cultures (often horribly, but that a whole other thing) on a weekly televised program watched by millions, especially one that just fired a bunch of their workforce in a cost-cutting measure and would love any opportunity to cut the fat just a little more.

With that said, there is also absolutely no reason to hit someone. I feel like we learned this lesson at some point in kindergarten, but I guess it needs re-iterating. I find it very hard to believe that someone whose employment is based around a profession where precise choreography is used in order to ensure nobody really gets hurt does not understand that actually hitting people in the normal course of your day is an unacceptable action. That's not to say that you should sit there and let people say hurtful things about you or your culture, but again, in a massive corporate structure, there are rules and regulations that you can follow in cases like this, and nowhere in there does it say "if somebody says something you don't like, it's okay to try and smack some sense into them". Guess what? In any other profession in the world, if you hit a co-worker, your ass would be fired before the echo from you slapping him across his smug little face faded away. And when you're a guy who's making a lot of money despite your character spinning his wheels for most of the year and who has been vocally talking about bailing when your contract expires (popular rumour has Del Rio's up at the end of August anyway), in that company that, again, has been looking for any possible way they can save money, well, it shouldn't come as a shock that the announcement of your release doesn't even come with the traditional "we wish him all the best in his future endeavours".

Listen, I make no secret of the fact that I haven't cared for Alberto Del Rio for most of his WWE run. To me, he's bland, he's boring, he can't stop stiffing Sin Cara no matter who plays him, he's gotten push after push despite not really connecting outside of a general lukewarm reaction, and his character has had literally nothing interesting to do for at least a year, if not longer. With that said, it doesn't matter if I like his character or not, whether it was Del Rio or John Cena or Daniel Bryan or anyone in between, you don't haul off and hit someone, especially when you're a gigantic muscle-bound athlete who could do some legitimate damage and the person you're hitting is (I've never met the guy, but it's probably a fair assumption) probably a significantly less imposing physical specimen. In the real world, that's assault, and even with the extenuating circumstances of the tasteless joke, hell yes, Alberto Del Rio deserved to be unceremoniously tossed out of WWE on his ass.

Oh right, what does a pirate say when he turns eighty?

Aye matey!

Hey, it's still better than calling someone a dishwasher.



HOT: Dean Ambrose

Few people in wrestling have managed to use comedic props and managed to remain a complete badass: Steve Austin with a bedpan, Cactus Jack with a birthday cake, and now Dean Ambrose with a cowboy hat, large Pepsi, popcorn, and Seth Rollins' MITB briefcase. The key? When you stop being funny and people remember that you're an unstable individual who likes to hurt people.



NOT: Kane

Didn't we just unmask Kane last year around this time? What was the whole point of the re-masking again? It's not like he ever won any matches either way, and at least Corporate Kane was something different. I don't think you can go back to that well again, either, after basically throwing it to the side post-Mania. Is this finally the end of the road, or are rumours of (ugh) Kane as Jacob Goodnight a reality?



HOT: Dolph Ziggler

Trading wins on Raw and losses on Smackdown may not be exactly a hot streak, but it's the best the last year has been for Ziggler, and hell, you can't help but hope that he can dethrone Miz and his reign of non-reaction. Listen, we all love Johnny Cage, but even by the low standards of the Mortal Kombat movie, the guy who played him was a way better actor than Miz.



NOT: Stephanie vs Brie

Okay, two main events in two weeks is too much of this crap. I don't care if Stephanie is the greatest heel on TV right now, this feud should not be given this much airtime or treated like it's the second or third-most important match on the SummerSlam PPV. Remember when Steph-Trish was a shockingly good PPV match that we weren't expecting? Yeah, well, that was over a decade ago, and Brie Bella is no Trish Stratus, not even the early non-wrestling form.



HOT: Heath Slater

Hey, Slater won a match. I mean, he got buried six feet under by the commentary morons before the match even started, but it's still a good, clean win by massive underdog standards. What could this mean for the short-lived jobber team of Slater Gator?



NOT: RVD

RVD is still not cleared to compete from whatever mystery injury he's suffering, which made for the second bait-and-switch involving Seth Rollins in the last month. This one I'm less upset about, of course. Still, it hasn't exactly been a great return to action for RVD, even less so than his original return last year at Money in the Bank, where he at least got to wrestle some middling World title matches with Del Rio.



HOT: Mark Henry and Big Show

There's a tag team that I'm shocked we never got as a regular deal, given the near-concurrent ten-year guaranteed deals they originally signed on for. I mean, come on, World's Largest Athlete and World's Strongest Man. In what world should they not be a dominant tag team? Plus, it's not like either guy has anything better to do, and it makes another team for the tag division.



NOT: Xavier Woods, Kofi Kingston, and Big E

Rumours are that WWE might have already dropped this stable idea, since Big E and Kofi wrestled in Australia as faces, as well as Big E losing as a face to Rusev on Smackdown. I'm not advocating starting a new Nation of Domination, but at least it would have meant some sort of push for three talented wrestlers.



HOT: Charlotte, The Ascension, and Kalisto

What is "the four people least likely to take a car trip together", and also allegedly the next four NXT graduates ready to hit the big stage. All four are pretty much WWE-ready (I mean, Charlotte could probably benefit from a bit longer in developmental, but for the Divas division she's more than acceptable), and more importantly, their personas will probably be a lot easier to instantly transfer to the big leagues, unlike, say, Adam Rose or Emma.



NOT: Sami Zayn

Meanwhile, while there was a rumoured WWE 2K15 screen showing Zayn might be in the game, we've still heard nothing about his impending promotion to the main roster, which is pretty much overdue at this point. At last check, he was stuck in the NXT tag tournament, teaming with...Adam Rose. That's...worrisome.




Inactive List as of 08.04.14

WWE

- Bad News Barrett, out indefinitely as of June 24th (shoulder)
- Christian, out indefinitely as of March 25th (concussion)
- Daniel Bryan, out indefinitely as of May 12th (neck surgery)
- Darren Young, out 4-6 months as of April 13th (ACL)
- Fernando, out 3-4 weeks as of June 22nd (knee)
- Rey Mysterio, out indefinitely as of April 15th (hand)
- Tamina Snuka, out 6 months as of June 6th (knee surgery)

NXT

- Cal Bishop, out indefinitely as of June 25th (torn rotator cuff)
- Corey Graves, out indefinitely as of May 30th (concussion)
- Dana Brooke, out indefinitely as of June 18th (leg)
- Kendall Skye, out 6-8 weeks as of June 18th (broken wrist)
- Marcus Louis, out indefinitely as of June 25th (leg)
- Veronica Lane, out indefinitely as of June 18th (leg)

Transactions

- Alberto Del Rio, WWE, released from his contract



WWE World Heavyweight Champion: John Cena
- 43 day reign, defeated Cesaro, Kane, Randy Orton, Bray Wyatt, Alberto Del Rio, Sheamus, and Roman Reigns in a Ladder Match to claim the vacant title on June 29th (WWE Money in the Bank)
- Next title defense: vs Brock Lesnar, SummerSlam PPV



WWE Intercontinental Champion: The Miz
- 22 day reign, won a Battle Royal on July 20th (Battleground PPV) to claim the title vacated by the injured Bad News Barrett



WWE United States Champion: Sheamus
- 98 day reign, won a battle royal that included former champion Dean Ambrose on May 5th (Raw)



WWE Tag Team Champions: The Usos
- 161 day reign, defeated The New Age Outlaws on March 3rd (Raw)



WWE Divas' Champion: AJ Lee
- 42 day reign, defeated Paige on June 30th (Raw)
- Next title defense: vs Paige, SummerSlam PPV



WWE NXT Champion: Adrian Neville
- 165 day reign, defeated Bo Dallas in a Ladder Match on February 27th (NXT ArRIVAL PPV)



WWE NXT Tag Team Champions: The Ascension
- 313 day reign, defeated Corey Graves and Adrian Neville on October 2nd NXT



WWE NXT Women's Champion: Charlotte
- 74 day reign, defeated Natalya on May 29th to win the tournament for the title vacated by former champion Paige




De Marco wonders if some noted legends really have one more match left in them.

Wyatt questions the lowest-common-denominator booking style of pro wrestling.

Acero has The Wrestling 5&1.

Chin has The Magnificent Seven.

Dino says goodbye to Alberto Del Rio.





On the latest After Dark, I remain incapable of keeping my show to a reasonable length, but we delve into the real problem with WWE Network (and it isn't lack of awareness, despite what's going on during Raw), why the announcing is seriously hurting Raw, if Dean Ambrose is being too comedic, and whether John Cena might actually head to Hollywood one day!






411 will have live coverage of Raw tonight starting at 8 pm EDT.

From our promotional department, I've been informed that if you really do like 411Mania and all it provides, or even just me (and really, who doesn't like me), don't forget to bookmark the site in your browser or make 411 your homepage, and tell all your friends about how awesome 411 is.

And don't forget, you can follow all of the everyday goings on in 411 on Twitter.

Stephen's Twitter
http://www.twitter.com/411mania
http://www.twitter.com/411wrestling
http://www.twitter.com/411moviestv
http://www.twitter.com/411music
http://www.twitter.com/411games
http://www.twitter.com/411mma

That's our show, I will be back next week. Also, don't forget 4PC in the Games Zone on Wednesday, and the TWNE After Dark podcast on Wednesday, airing live at around 11 pm EDT on Spreaker.com, posted on 411 shortly thereafter.

Here it is, your Moment of Buddy.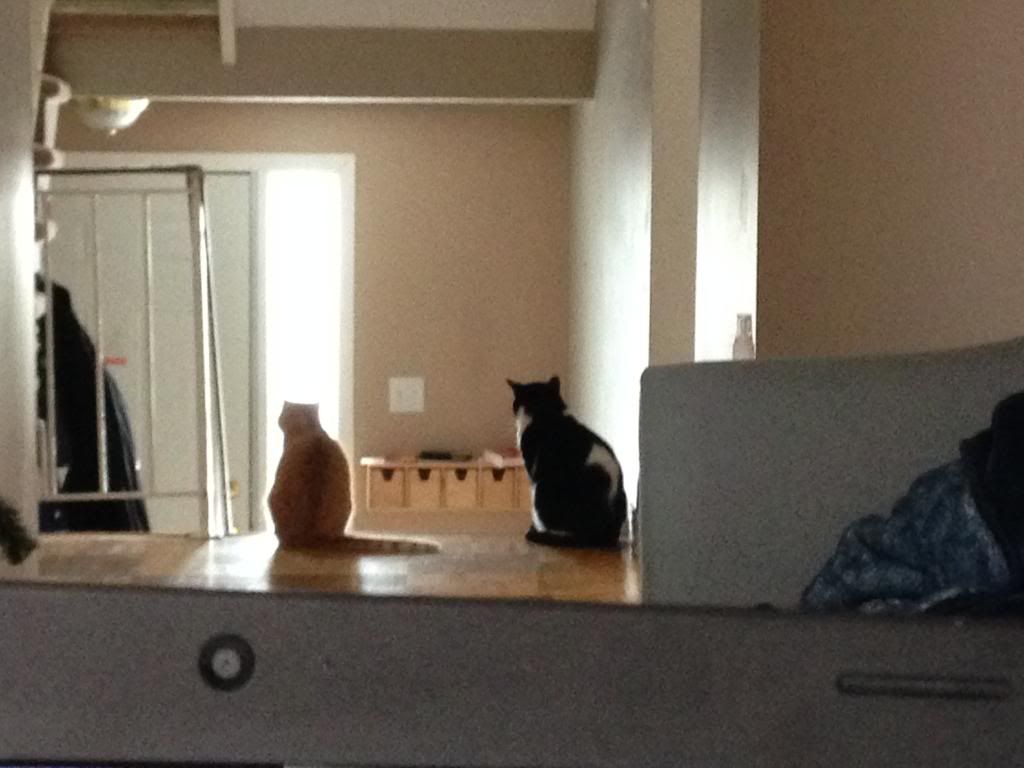 One Day, That Mailman Is Going To Make A Mistake.
Then We Strike.




Have a good one, and always be a fan.
comments powered by