SPOTLIGHTS
Wrestling's 4Rs: The Right, Wrong and Ridiculous of TNA Impact & WWE Smackdown
Posted by Daniel Clark on 09.01.2014

Lashley faced Tommy Dreamer in a Street Fight, Roman Reigns teamed with Big Show & Mark Henry against the Wyatts and more! Wrestling's 4Rs breaks down the Right, the wRong and the Ridiculous of TNA Impact & WWE Smackdown!

How the 4Rs of wRestling Work!
Here is a quick explanation of the 4R's. The column will run TWO times a week. We will group our feelings on the shows in various categories: The Right, the wRong and the Ridiculous. The Right is stuff that worked very well: a great promo, a great match and so on. PuRgatoRy is a section between the right and wrong. It shows equal traits from both sides that cannot be ignored and needs discussed. It is not a bad place per say, as things can get remedied or go the wrong way the very next week. The wRong is what it sounds like: bad matches, bad or boring promos and so on. The Ridiculous is stuff that had no right on TV: Stupid angles and so on. And there is always a possibility of a 5th R, which is as bad as they come. This column is supposed to be analytical, and at the right time very critical of the shows, it was the whole reason it was created. This is not a "mark" column, nor a "smark" column, our goal is to analyze the show from many different fronts, reward the good and call out the bad. We will not apologize for our opinions, they are as they are, whether positive or negative.

---
By: Jericho Ricardi
IMPACT 8.28.14:
QUICK MATCH RESULTS:
Lashley def. Tommy Dreamer at 4:50 via Spear

Taryn Terrell def. Madison Rayne to become #1 contender at 6:13 via SWEET NEW FINISHING MOVE

Low Ki, Crazzy Steve, and Tigre Uno def. Homicide, DJ Z, and Manik at 5:06 via Ki Krusher to Manik

Rhino def. EC3 at 6:30 via DQ when EC3 went Austin-Rock II with a chair

The Great Sanada def. Austin Aries at 7:09 via Greenmist

Team 3D def. The Wolves and The Hardys at 9:10 via 3D to Eddie Edwards

THE RIGHT:
Chris Melendez Debut: Great stuff here with his teachers in the ring to talk about how he got to where he is. Feel-good segment of the year on Impact. However, they're going to need to be very careful how they handle this going forward. Hopefully he's booked strongly and isn't entirely defined by his injury the way Zach Gowen was. My sole possible complaint about this introduction is that they didn't tie him in with Gunner. A while back, Gunner was talking about how he had a friend in Iraq with PTSD who he had helped come back from it. I was sure that they'd tie that into this for a good bit of story continuity. That said, this isn't even really a complaint, because I think their idea of going Full Reality with the introduction of the new guy was actually a better plan than tying it into a storyline. Even if Gunner was talking about something that really happened, it'd still be tying two distinct reality-strands together. Having the guy who legit brought him in (Anderson) and legit trained him (Team 3D) be the ones to introduce him was probably the best way they could have done it.

MVP's Promo, Lashley Vs. Dreamer: Good promo by MVP where he ran down Kurt Angle as well as the "New York Shitty" fans. Decent match, as well, because it told a good little story. That story? Lashley doesn't need weapons because his normal attacks do critical weapon damage. He easily dispatched Dreamer (which EC3 should have done, honestly) and some dissention was teased between Lashley and Kenny King. If King continues to make his own brash moves that the other members of the group don't agree with, I'm curious to see if it'll start to get on Lashley's nerves.

X-Division 3-on-3: This was a fun match, but looking at the menagerie...er...rogue's gallery of personalities around that ring, I couldn't help but wish they'd tone the cartoonishness of the division down a bit and give it more of that "real sport" flavor that the WCW Cruiserweights had. Still, fun match with a couple of really impressive spots. More of this. And bring back Doug Williams. Too bad Petey Williams (no relation) retired.

Roode and EY have a respect-off: I'm always going on about how TNA lacks truly heroic faces. Well, this put two guys front-and-center and went "THESE ARE HEROIC FACES, HAPPY NOW?" Yeah, I can dig that. I really hope the company doesn't turn one of them heel for no reason any time soon. We're on the right track.

Tinderellas: The Bromans have surprisingly become one of my favorite parts of the show in the past couple months, considering how much I didn't care about them up until then. They fill a much-needed fun and quirky spot on the roster that was previously occupied by Daniels and Kazarian. Here they were competing to get Tinder dates (sadly, I'm young enough to know what a Tinder is) and somehow managed to both get dates with Knockouts. As completely ridiculous as this premise is, it'll probably result in some fun TV as the Bromans skirt-chase and prepare for battle with some hair-spiking and tanning.

EC3 goes Majin: I'm liking Dark EC3. Him potentially turning on Spud makes me sad, but if this results in Face Spud that might be a good thing. I wasn't sure if EC3 was slowly turning face (on account of the fans giving him face reactions) but it looks like he's staying heel for now regardless and we're getting a more malevolent side of him. He continues to be the wrestler with the most upside in this entire company.

Shaw Puts On Gunner's Uniform: What's next? A Gunner Shrine? This was actually the first interesting thing that has happened in this storyline in a while, and it looks like Mr. Anderson might have been right after all. Here's hoping that Shaw goes all Cape Fear and Gunner ends up fighting for his life. Actually (and especially with Bray Wyatt already doing Cape Fear) Shaw could be a really compelling character if they draw on Christian Bale's character from Rough Times. Much like Shaw drew on American Psycho early on. The dude freaks me out already, so they're onto something here.

Aries Vs. Sanada: Good match here, thanks mainly to Aries continuing to be amazing at everything. I worry about him losing here, though, as it seems like he's dropping down the card pretty fast following his competitive match with the world champion a few weeks ago. More on this match below.

The Best Tag Team Ever, Battle 1: Great main event, as expected, and I'm looking forward to the rest of this series. There isn't much else to say about this except that the series has a ton of potential. I wish it were a Best of Seven somehow rather than a First To Two Wins, which doesn't have the same ring to it. I'll admit that the way they're doing it does make more sense though, since there's no danger of ending up in a 3-3-1 situation.


puRgatoRy:
The Great Sanada: I've been kinda hard on Sanada pretty much as long as he's been there, and this is probably gonna come across like more of that. I think the guy has the capacity to be a really good wrestler, but this isn't the way to do it. Turning him into The Great Muta 2.0 is a very TNA thing to do. For whatever reason, the people running the company have always seemed to have this idea in their heads that the way to make new stars is to have them emulate old stars – even when they're doing fine on their own character wise and don't need to emulate anyone. See AJ Styles becoming Ric Flair 2.0 and Abyss becoming Hulk Hogan 2.0 back in early 2010. That was a dark time that is now ancient history, and I only bring it up because it illustrates that this has been a "thing TNA does" for a long time.

The women's #1 contender match: This match was okay, but merely okay. Which means in turn that the tough NYC crowd did it no favors. Chanting "We Want Puppies" during a super-serious women's match is kinda lame, but it's to be expected from a crowd that has like four women in it. On a side note, Madison Rayne's face looks like a The Purge mask. Side side note: I think that The Purge masks were ripped off from Aphex Twin. But then everyone does that. Kanye West apparently ripped off Avril 14 a while back. I doubt Kanye even knew who he was ripping off. He probably heard The Lonely Island's "Iran So Far Away" and went "THAT BEAT! I WANT THAT! G.O.O.D. MUSIC!"


THE wRong:
They still cut away from everything too fast: Case in point, going right from the women's match to Eric Young eating fruit. Did Taryn even have time to get her arm raised? It's especially egregious in a taped show where there's no reason for these kinds of timing issues. Let us have a moment to think about important things that happen. And that wasn't even the only time it happened, they cut away from a number of major events. I swear, "Stone Cold" Steve Austin could debut and stunner Lashley and they'd probably cut away to something backstage two seconds after his music hit.


THE RIDICULOUS:
NOTHING


The 411:


This was a very very good episode across the board. Everything that happened was interesting, served a purpose, and had a point. Even the Gunner/Sam Shaw stuff didn't feel like a waste of time the way it often does these days. The show seemed to flow better than last week (I saw last week as a mild, almost unnoticeable dip in show quality) as well. Most noteworthy is that something happened while I was watching this show that hasn't happened since like 2002: It ended before I expected it to. The two hours FLEW by and by the end I wanted more. In an era where mainstream wrestling shows seem to drag on and on, this one made me lose track of time, and I almost forgot what that felt like.

Cheap plug time; support this site and this column by sharing it with your homies. Also, support my site Coronajumper.com by reading my recent posts on wrestling videogames, including TNA Impact. Featuring gratuitous Rebel.

Show Rating: 8.8

As a reminder, I will be going by the 411 scale…

0 - 0.9: Torture
1 - 1.9: Extremely Horrendous
2 - 2.9: Very Bad
3 - 3.9: Bad
4 - 4.9: Poor
5 - 5.9: Not So Good
6 - 6.9: Average
7 - 7.9: Good
8 - 8.9:Very Good
9 - 9.9: Amazing
10: Virtually Perfect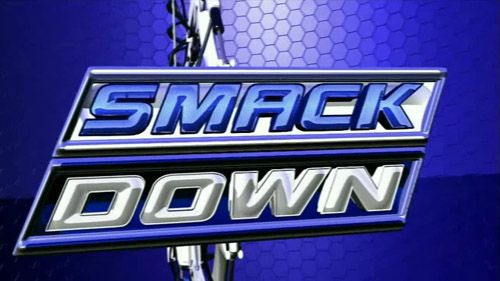 By Daniel Clark
Smackdown 8.29.14
QUICK MATCH RESULTS:
Roman Reigns def. Bray Wyatt at 4.27 by disqualification

Seth Rollins def. Rob Van Dam at 7.16 by pinfall

Paige def. Emma at 1.03 by submission

Rusev def. Jack Swagger at 10.53 by submission in a Submission match

Jimmy Uso def. Stardust at 0.56 by pinfall

Sheamus def. 'Damien Mizdow' at 1.46 by pinfall

Roman Reigns, Mark Henry and the Big Show def. The Wyatt Family at 16.36 by pinfall


THE RIGHT:
Seth Rollins vs. Rob Van Dam: If this was to be the final act of this run from RVD, then at least he has gone out with a good match. His run was uneventful, forgettable, and showed that he is slowing down and less able to consistently produce inside the ring, but this match was pretty good. The match was at a high pace throughout and both men delivered and Rollins continues to be settling nicely into this heel role that he has got, and the extra aggression that he is showing in his offence recently works to sell his as this vicious threat. The curb stomp is a great and dangerous looking finisher and the powerbombs to the corner were a nice addition to his moveset. Rollins is slightly treading water at the moment, particularly with Ambrose off screen for a few weeks, but he is being built up as a man to move into the main event.

Paige vs. Emma: It's a shame that they didn't get any time to actually wrestle and put on a good match that they definitely could do, but as advanced for her angle with AJ, this worked well, as Paige as champion actually got to win a non-title match fairly easily. But it was the aftermath of the match that was great with AJ and Paige trying to out –crazy each other. AJ comes out with some chocolate and offers it to Paige as a gift. The presumption would be that it is tainted as a trick, but actually, there was nothing wrong with it and AJ was just trying to be nice. Both AJ and Paige are trying to get in each other heads and out-psyche each other and this feud has had some good old-fashioned head games.

Rusev vs. Jack Swagger: Arguably one of Rusev's best matches so far in the WWE and he is definitely improving in the ring and Swagger is underrated in my opinion as an in-ring guy. This feud has done the world of good for Swagger and for the first time the crowd have really gotten behind the real American character, and in this match he showed some great fight and heart despite being injured, and he got a big pop from the crowd when he tried and eventually succeeded in fighting out of the accolade. The ending protected him as well as although he did tap out, it was because of the actions of Bo Dallas – firstly throwing in the towel as a distraction and then tripping him to put Rusev back in position to lock in the accolade, and continues the feud with Bo over who is an American inspiration. Good match and a successful way to continue the feud.

Sheamus vs. Damien Mizdow: The booking of this was right out of booking 101 but that it nor necessarily always a bad thing. The Miz is being a douchebag heel and makes himself seem too important to wrestle a match, only to be forced into it by Kane, whose line about being a big fan of the Miz was delivered perfectly. Miz then gets out of the match by getting his stunt double to wrestle for him, who obviously loses quickly to Sheamus. The Miz tries to take the advantage and sneak attacks Sheamus afterwards before running away and mocks him, only for Dolph Ziggler to come and throw him back into the ring, but the Miz escapes the brogue kick and runs away. Nothing original about this, but it did the job perfectly to keep the right people strong. Sheamus as champion got his win. Ziggler continued to dry and feud with the Miz, who managed to just about avoid getting his face kicked in, and thus, you are still waiting to see that happen. Simple but effective booking all round (except for Sandow).


puRgatoRy:
Jimmy Uso vs. Stardust: The only thing wrong with this was that they had a match. Stardust and Goldust apologizing for the beatdown on Raw, only to then attack the Usos is a classic heel move and would have been exactly what would have needed to move this feud on, and would give the Usos even more of a reason to give them a tag team title match, even if they have not quite done enough to deserve one. However, the match, with Jimmy beating Stardust in under a minute was pointless and slightly counterproductive, as by losing that quickly, even though he stole the match, makes them look even further away from being legitimate contenders to the tag belts. With the match that short, they could have done without it and just done the same angle anyway.

Roman Reigns/Mark Henry/Big Show vs. The Wyatt Family: The match between Roman Reigns and Bray Wyatt to open the show was a strange choice. A few months ago a match between the two of them would have been one of the biggest matches that the WWE could put on, so having it unannounced to open up an episode of Smackdown shows the fall of Bray, but at least the match never had a conclusion and was just a way to get to the six-man tag, although they could have just done that and saved this match for another time. The six-man tag was a good match but was long – over 16 minutes – and at times felt as if they were just stalling and going long for the sake of it, and could have perhaps worked a little bit better if it was slightly shorter, but still, it was a decent and hard-hitting big man match. Roman obviously gets the win and continues to look very strong in everything that he does, while it is another defeat for the Wyatt Family who are going nowhere but backwards at the moment and need some rebuilding. A decent way to top-and-tail the show, but with Roman feuding with Rollins at the moment and the Wyatts doing nothing of note, lacked a real purpose and goal to it that would have added something more.


THE WRONG:
NOTHING


THE RIDICULOUS:
Replays: Is there actually anyone who only watches Smackdown and does not watch Raw? At one stage, watching this show, I managed to skip 20 minutes of a 120 minute show in one go because it was all replays of segments that happened on Raw, and then there was also a replay of the Hall of Fame segment that opened Raw that came later in the show as well as a replay of a Brock Lesnar interview, which means that at least a quarter of the show is taken up by replays – and probably getting on for another quarter of the show with adverts. Just imagine what could be done if the roughly 90 minutes of actual TV time for Smackdown was spent on fresh content rather than repeats?



The 411:


Although not a great deal of importance happened, this episode of Smackdown was pretty good, with there being three lengthy and entertaining matches.

Rusev and Jack Swagger had a good submission match that was one of the better showings that Rusev has had and probably ended the feud between them in a way that protects them both with Rusev getting the win and Swagger being screwed by Bo Dallas. Rusev is starting to improve in the ring and has come out of his first proper feud well.

Rob Van Dam's recent run with the WWE has been fairly forgettable but he went out with a good match against Seth Rollins, who is really getting into his heel role and is slowly and steadily adding more to his offence and is being well positioned for a run at the main event soon.

The main event match was long, perhaps too long, but was a pretty decent match and gave Roman Reigns another win, but this time, unlike last week, he didn't squash his opponent. He still looked strong in winning but not so strong that the loser is made to look like a loser. The Wyatt Family though are treading water badly and as the weeks pass, there is a feeling that they have fewer and fewer ideas as to what to do with them.

Feuds between the Miz and Dolph Ziggler and The Usos and Stardust/Goldust were advanced as well with some simple yet effective booking. Stardust and Goldust pretended to apologise for their actions of Raw, but instead attacked and injured the Usos further, while the Miz was a complete tool but just managed to get away without having his ass kicked, leaving you waiting another week to see that happen.

Overall, a pretty good episode of Smackdown. Although not top draw, there were three decent matches, and the angles on the show did do what they were supposed to do, with every segment seemingly meaning something and not just there to fill some time. Perhaps a lack of real meaningful action, but still, a good episode.

Show Rating: 7.7

As a reminder, I will be going by the 411 scale…

0 - 0.9: Torture
1 - 1.9: Extremely Horrendous
2 - 2.9: Very Bad
3 - 3.9: Bad
4 - 4.9: Poor
5 - 5.9: Not So Good
6 - 6.9: Average
7 - 7.9: Good
8 - 8.9:Very Good
9 - 9.9: Amazing
10: Virtually Perfect

Have you checked out the Csonka Podcasting Network? If you haven't, you should We run anywhere from 15-20 shows a month, discussing pro wrestling, the world of MMA, the NBA, general sports, popular TV series of the past, bad movies, battle rap, interviews, MMA & Wrestling conference calls and more! Around 10 different personalities take part in the various shows, which all have a different feel; so you'll likely find something you like. All of the broadcasts are free, so go ahead and give a show a try and share the link with your friends on the Twitter Machine and other social media outlets! Running since May of 2011, there are currently over 500 shows in the archive for you to listen to.






The 918th edition is over…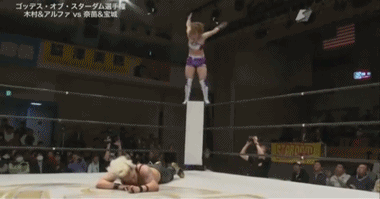 ELBOOOOOOOOOOOOOOOOOOW!!
http://www.twitter.com/411wrestling
http://www.twitter.com/411moviestv
http://www.twitter.com/411music
http://www.twitter.com/411games
http://www.twitter.com/411mma
comments powered by