SPOTLIGHTS
Creative Has Something For You - Ryback, UK Stable, More
Posted by Nick Sellers on 09.04.2014

Suggestions for the ex-Shield members, Ryback, The Wyatts, Hornswoggle and a UK-bred stable. Plus, the EWR game engine gets underway.





Welcome back. Last week saw almost double the responses to the first column, which is extremely fulfilling on my part. It only appears on the columns tab yet people are still tracking it down and giving it a read and contributing in the process. Thank you (your name here), it's appreciated.

Quick reminder, if this is your first ride on this train:

The aim of this column is to serve as a facility to be creative. A hub, if you will, of ideas. I want to hear YOUR ideas. YOUR angles, characters, plots, storylines, you name it. It could be anything from a t-shirt idea to a pitch for a Wrestlemania main event program.

With that said, let's press on in the third edition of 'Creative Has Something For You.'




Your submissions




Every week, this column will look at reader submissions for booking ideas, character ideas, storyline ideas, etc etc. Scroll down for more info on how YOU, dear reader, can get involved. And if you already have, keep doing it. Got more than one idea? Well send them in you horrid little hog.


In what I'm sure is a direct response to Seth Rollins taking out Dean Ambrose before moving into a feud with Roman Reigns, there were a good few submissions about the group formally known as The Shield and their respective solo careers, and how to move them forward.

First, mushyjoey in the comments had this to add to the mixer, pitting all three of them in a triple threat match at Wrestlemania for the WWE World Heavyweight title, with the added caveat of a TLC stipulation.

Category: WrestleMania XXXI Main Event 


Featuring: Roman Reigns, Seth Rollins, Dean Ambrose


The Idea: The former SHIELD explodes in a Triple-Threat TLC match with the WWE World Heavyweight Championship on the line.


The rationale: Foremost, to finally create a new #1 star in the company (assuming that Daniel Bryan is still on the shelf and CM Punk is not coming back), but another benefit would be that there's a very good chance this could be a 5-star encounter. The stipulation would be new and exciting (at least in terms of Mania main events), would cater to the strengths of the three combatants, and would protect all three guys for future main-event programs because no one would be taking a pinfall or tapping out. It would also free up Brock Lesnar to take on (and defeat) The Rock in a big media hype type scenario at that same WrestleMania.


The execution: All three former members of the Shield are pushed hard. Reigns defeats Shamus for the US title at Night of Champions or Survivor Series and parlays that into a shot against Brock Lesnar at the Royal Rumble. Reigns improbably beats Lesnar at the Rumble in an even match (possibly that favors Lesnar a little as far as control goes), and gets his big championship moment. Brock can also be protected a little by having him kick out of a couple of spears and just miss kicking out of the final one, kind of like Hogan/Warrior at WM6. Meanwhile, Rollins says now that he's vanquished Dean Ambrose, he's going after gold. Everyone will think he means cashing in the briefcase for the world title, but instead, he engages in a feud with Dolph Ziggler over the IC title, winning it at a PPV, and winning a subsequent rematch at another PPV, but both matches are extremely close, positioning Ziggler for a future main event run. As for Ambrose, he returns from hiatus and wins the Royal Rumble, giving him the number one contender shot vs Reigns at WM. Rollins becomes jealous that his former stable-mates are getting all the attention by being in the Mania main event and decides he's cashing in his MITB case and getting in the main event as well, so you've got the World Champ (Reigns, he gives up the US title when he wins the world title, and it goes into a tournament which Bray Wyatt wins), the IC champ (Rollins), and the Royal Rumble winner (Ambrose) in the main event at WrestleMania. To get the stipulation, HHH allows Rollins to pick it because he thinks it will help him win, since he already won one big ladder match (MITB).


Payoff: The winner would either be Reigns or Ambrose depending on crowd reactions to the two. Then Brock or Daniel Bryan could come calling after that, with Bray Wyatt and Dolph Ziggler waiting in the wings. Since the two losers in the WM main event were protected, they can also still stake a claim to future title shots.

I don't know if this idea perks other fan's interests, but it would be my personal dream scenario. Obviously, I am a big fan of the former SHIELD members.

Agree that a TLC match would play up to their strengths perfectly, allowing a huge amount of creative freedom and some possibly rad innovations to that particular match-type. As a Wrestlemania match I think it would be brilliant, possibly even as a main event. I think it'd be modern, contemporary and really cement all three guys as the major players we already know they can all be. With Rock/Brock on the show I'm not sure I could see them actuallybilling the TLC match as the main event, but doing so would make a huge statement on their part.

I'm going to be honest though and say I'm not sure about the build up on Reigns' part there. I think Reigns moving into a US title program beforehand is almost a step back, and if anything the clash with Lesnar is something which needs to be saved and built up over a longer period of time. Not that the Rumble isn't a big deal for a PPV main event like this, but I'd save it for a Wrestlemania, even as far ahead as Wrestlemania 32. That's a huge clash if you build them both up enough.

Also, Brock losing the title after a few months? I was hoping he'd keep hold of it for longer. I'm guessing he won't be working many dates between now and then, and losing after just a couple of possible title defences seems like it would cut short a pretty good thing they have going on with him.

I get the logic of having Ambrose as the Rumble winner to challenge Reigns if he wins the belt and Rollins cashing in MITB. Rollins/Ziggler is also a nice prospect too in the mean time, and HHH letting him choose the match-type. And even though I think they need to save Reigns/Lesnar, I do wish WWE would strike more often when the iron's hot, and I commend you for that.

Matt in New Jersey had another Shield angle in mind, adding a surprise element to the mix.




Category: Storyline

The idea: After Dean Ambrose returns, the storyline of Ambrose constantly foiling Rollins' attempts to cash in the briefcase resumes. Rollins has to be MUCH more selective about his attempts due to the champ being Brock Lesnar, but he attempts to cash in after Lesnar/Cena at NOC and after Lesnar's cell match at Hell In A Cell. Both times, Lesnar looks exhausted and potentially vulnerable, but Ambrose beats Rollins up and stops him from cashing in. At Survivor Series, Rollins is fed up and formulates a plan with The Authority to neutralize Ambrose for the evening. When the main event rolls around, Ambrose is either locked in a room somewhere, or unconscious, or in the hospital, or otherwise clearly unable to stop Rollins. The Authority is now fully behind Rollins as it becomes increasingly clear that they can't control Brock Lesnar. Lesnar once again successfully defends the title, only to suffer a massive beatdown after the match from either his opponent or the man in line to be his next opponent (Batista would do nicely here). Rollins comes out with the briefcase and a huge grin on his face, as Lesnar lays flat on his back. Rollins mocks the crowd that Ambrose isn't here, raises the briefcase in the air, and turns around to hand it to the ref...and turns directly into a massive Meat Hook from Ryback. Ryback decimates Rollins and leads the crowd in a "Feed Me More" chant as the show goes off the air.
The next night on Raw, Ryback (having seemingly turned face) is booked alongside Reigns and Ambrose in a six-man tag against The Authority (Orton, Kane, and Rollins). Ryback beats up Rollins early in the match, then spends most of the match on the apron as Ambrose and Reigns take turns playing face-in-peril. The match builds up to the inevitable hot tag to Ryback, but when Reigns reaches out for the tag, Ryback jumps off the apron. The Authority beats up Reigns and Ambrose for the win and leaves them laying. A confused Rollins backs away smiling, but Ryback throws him in the ring and drops him with the Shell Shock, as Orton and Kane make their way to the back. He then delivers one to Ambrose, and one to Reigns. Raw goes off the air with an angry Ryback celebrating over the fallen bodies of Rollins, Ambrose, and Reigns.

The following week, Ryback grabs a microphone in an empty ring, and says "The Shield ruined my life." He goes on to explain how he would have been WWE Champion and the face of the company if not for The Shield, and how no matter how hard he tried to put together a team to take them down, as long as they were together, they were just too good. So he did what any good hunter would do - he waited for his moment. He waited until they were too busy fighting each other to fight together, and now he's gonna ruin their careers the way they ruined his. Ryback proceeds to feud with all three of them, playing a tweener who comes off as more of a face against Rollins, but more of a heel against Ambrose and Reigns, culminating in a fatal four way match for the MITB briefcase at Elimination Chamber. Reigns, who at that point has already won the Royal Rumble, wins the briefcase. In the main event of Wrestlemania, Reigns hits Lesnar in the face with the briefcase and loses by DQ. He then immediately cashes in the briefcase, spears Lesnar, and pins him for the title.

The rationale: This accomplishes several things at once. First and foremost, it completely rejuvenates the career of Ryback, who was once on the cusp of becoming a permanent main eventer. Second, it strings together years of continuity and keeps a thread running through the break-up of The Shield that goes all the way back to their debut. Third, it gives Rollins, Ambrose, and Reigns something meaningful to do on the road to Wrestlemania, and keeps their feuds going. Fourth, it creates the first true tweener character WWE has seen in a very, very long time. And fifth, it believably creates a way for an up-and-comer to slay the unbeatable beast of Brock Lesnar on the grandest stage of them all. It also creates a compelling main event storyline between Reigns and Lesnar during the build to Wrestlemania, as Lesnar constantly has to worry whether Reigns will attack him and cash in before Wrestlemania.

I like how it reverts back to how the Shield cost Ryback very dearly at a time when he was regularly a fixture in the WWE title scene. But I'm not 100% sure he could pull off the tweener roll, I think he has to be one or the other. Having him appear to turn face only then to go heel on two hot babyfaces like Reigns and Ambrose will just perplex people.

I think for that to happen, he needs to remain a heel but gradually turn face over a longer period of time. Having Ryback decimate Rollins immediately, with no build-up combined with what I mentioned above seems a bit of a rush job.

That said, I'm all for rejuvenating Ryback's career. He was HOT during that initial rise up the card and rivalry with Punk, and although he's not exactly the best in-ring performer ever, I felt sorry for him when his legs were cut from underneath him during those high profile losses. But even after that he was still popular. I remember going to a live event at Nottingham here in the UK, and I was really surprised by how many people had his T-shirt and the reaction he got during the main event against Cena. I haven't seen that since, apart from Raw recently when they were in his hometown of Vegas.




Moving on and keeping with the groups theme, we neatly slip into some Wyatt family ideas.

AG Awesome is back again this week, and he's all about brainwashing folk into joining their clan.

Lately there is a contingent of the fan base who feels the gimmick is growing stale and repetitive. I want to try and come up with something that can reignite the embers of their persona to the levels they were at when they debuted. My personal opinion is that while they have an ultimate goal (destruction of the WWE machine) they need to begin piecing together the path to reach that end. In order to do this Im thinking we simply need some new members. But who should get inducted and how... Here are a few I was thinking

1) Dolph Ziggler-brainwashed to join. At the moment he has been floating on the same character for the past 2+ years. While I can admit that I am liking his feud with The Miz, I honestly dont see his character moving beyond the mid card/occasional tag matches with main eventers. Imagine him growing out his facial hair just a bit (evil goatee style) and dying his hair black. The family doesnt have anyone with his style or look so it could be a nice juxtaposition to jar the audiences attention. I also think with the gimmick modification can come with a moveset change. Right now I dont think Dolph has very unique/effective offense. To adjust and come up with new things could really help him out as a wrestler.

2) Kofi Kingston-brainwashed to join. I was really hoping he would be the first to join since the Wyatts had been going after him a bit in their early days. Basically this would be the same to join as Ziggler. The way I see it, Kofi being totally different from the other Wyatt's plus having always been a face up to this point will really shake things up in the group. What he can bring to the table as a unique wrestler will also make things interesting. Imagine he and Harper teaming for a few matches.

3) Ryder-joins family of his own free will. He would do a physical change similar to what I said about Ziggler. This time instead of being brain washed he would be teaming with someone against the Wyatts who he would then turn on to join the family. Basically he would cut an Owen Hart style promo when he joined the nation about being overlooked, etc etc. Ryder has plenty of fuel in the tank to deliver a hateful, vengeful gimmick so why not let it fly? Talk about the "reality era", well this guy can easily keep kayfabe while knocking on the fourth wall here and there with vitriol about how the machine would not let him have his time.

1) That would be a very interesting change-up for Ziggler, and I'm actually digging it. A change in the moveset might actually be very healthy for him in the long-term, and as you rightly pointed out that's quite a juxtaposition to make the audience ask questions. My only query would be that Dolph and Bray can't both lead the group, and I think both are good singles entities and I wouldn't want them to inadvertantly cancel each other out.

2) Again, digging this and I think having Kofi as a brainwashed Family member would be great. His offense would actually be an asset too, perhaps even more so because Bray could instruct him to keep doing all these crazy things on a more regular basis (I know I just said I'd be in favour of Ziggler working a safer style, so maybe that's a touch hypocritical).

3) I think a vengeful Ryder might be interesting, but in some respects I'm not sure how much use he'd be to the Family. It's not like Bray would really need his help much when he already has Harper and Rowan in tow. But there's no reason a vengeful/Pissed off Ryder gimmick couldn't work on it's own without Family involvement. Get back to me with more on that if you have the time and maybe we can look at that for next week.




PaulOrndorff from the comments wants the Wyatt's to get Horny, if you'll pardon the expression.

The idea: The Wyatt Family makes Hornswoggle see, that he is being treated as a joke, being made fun of for being different, and is only accepted by the WWE Universe, if he sings, dances and does "funny dwarf-stuff." Hornswoggle turns full evil, and becomes a ringside-sidekick to The Wyatt Family. Hornswoggle will "direct traffic" in post-match beatdowns.

The rationale: Pointing out that the fans and WWE have treated Hornswoggle like a freak will be uncomfortable. It makes the Wyatt Familys actions seem justified, when they have an example of the current order in the WWE Universe being morally depraved. During the feud against Cena, his "era of lies", his charade etc., The Wyatt Family thought they had the moral high-ground over WWE Universe, but this time they actually have it, which would make for an interesting dynamic.

I could easily see Hornswoggle as an evil sidekick to the Wyatt's. My only issue would be that in some respects it might turn the group as a whole into something of a caricature (not because he's a midget). He's so ingrained in our minds as a fun-loving, happy go lucky babyface that doesn't go away overnight. It'd be hard to accomplish but he could easily do it, so long as Bray is still the lead and directs the traffic, as another commenter pointed out.

And lastly for this week...God save the Queen.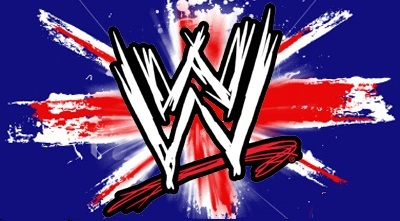 Rob Schuman sent this in by email:

Category: Stable/tag team

Featuring: Sheamus O'Shaunessy, (or whatever his original name was) Drew McIntyre, William Regal, (or maybe Finlay), Paige, maybe Barrett when he returns, though his "Bad News" thing was getting pretty good when he got hurt.  Maybe a potential storyline for them would be trying to recruit Barrett against his wishes, which could lead to a face turn for BNB.

The idea: A stable of wrestlers from the UK featuring a badass, physical, dominant tag team of Sheamus and McIntyre, a manager/mouthpiece/sometime partner for 6 mans in Regal or Finlay (I prefer Regal) and a diva, probably Paige.  I picked Paige because she resembles Sheamus' complexion.  I'm not sure where she is from, UK or not.  I'd call the stable the United Kingdom or something like that, since they're not all from England or Ireland, and the United part of the name would play off how they are ALWAYS together for matches and vignettes.  Strength in numbers kind of thing.

The rationale: These wrestlers, based on being from the UK and the fact that they have been saddled with lame ideas (McIntyre) or spinning their wheels for years (Sheamus) unite into a vicious, dominant unit that's stated goal is to dominate and win gold.  A stated goal would be important and something they should talk about (or Regal should talk about, since he would be doing most of the talking) every time they appear.  They not only state who they are going after, but why.  Previous slights, real or perceived, would play big in the "revenge factor" especially for a guy like McIntyre, who would cut his hair, maybe grow a goatee or beard, and redebut as an ass-kicking, shoot fighting type of guy.  The announcers could put them over as a new unit bent on destruction.  Their only allegiance is to each other, they fight against heels or faces indiscriminately.  They don't care if they are booed or cheered, they simply go out and kick ass.  (Which would probably lead to them being cheered eventually, but that could be controlled by having them go after babyfaces for a while.)  The group dynamic would force their opponents for singles titles to recruit allies to watch their back during matches.  As for Paige, how much would it elevate the divas title to have a couple of badasses like Sheamus and McIntyre at ringside for her matches, showing that the not only care about the title but are willing to interfere to help her keep it, but they can't interfere often enough to make her look weak.  They just have to threaten to interfere enough to make the opponent worry about it.  The announcers would play an important role in how they put this over on tv.  JBL could talk about how it helped him when he had his "cabinet" to watch his back.

As a proud UK patron I'm all for ideas involving fine felllows from my fine shores. However, there's a couple of issues I have with this one.

First, Sheamus isn't from the UK. He's from the Republic of Ireland, which is seperate and a key detail. Northern Ireland (where Finlay is from) is part of it, but not the Republic. May want to be careful talking about that if you wind up in an Irish pub one day. That's not to say it couldn't work, after all in the Rugby there's a British & Irish lions team who co-exist very well when they rarely get together for tour matches. But it's something to bare in mind. Not to give you a geography lesson, hope that doesn't sound condescending, but it makes a key difference in any promos they deliver.

What I do dig though is putting people together with a grudge to bear. Stick 'em together and see what happens. Regal as a heel mouthpiece would still work wonders even today, and Paige alligning with them as a key member would also be something I'd endorse (she's from Norwich by the way). Oh, and the rehiring of Drew McIntyre. And anything bad News Barrett is involved in for that matter.


Want to submit your ideas? Then shoot, brother! Here's how you can get involved:

Here's what I'm looking for as a rough guideline – Using the template below as a reference (don't feel like you have to stick to it or use it all), have a crack at the following:

Category: Angle/character/gimmick/promo/storyline, etc. Basically what the idea is for.
Featuring: Any specific worker/workers you may have in mind.
The idea: What's it about?
The rationale: What's the goal for the idea? Does it have specific aim, I.e to get somebody over, to expand a gimmick, or simply just to have a little fun?
Previous examples: Similar ideas you may have borrowed from to form your own idea.

Send your suggestions to me via-

My email address (nicksellers88@aol.co.uk)

Twitter: @nick_sellers

Or the comments section at the bottom.




EWR on 411 mkII






(note: This is unrelated to the initial part of the column, where an all manner of suggestions can be provided depending on what transpired on TV that week).

A few years ago, Leonard Hayhurst introduced EWR on 411 in his 10th Day News Report column. Using EWR as a facility to book shows using storylines and characters which had a great degree of reader input, it became a hugely popular part of his 10th Day News Reports on the wrestling section and actually ran for a few YEARS before ultimately he had to abstain because of work commitments.

We have officially started the game, but the first write-up will be next week (I accept the boos that I can hear arriving via the internet). It was due to be this week, but I had a hard-drive fail on me. Apologies for that, but it's all cushty now so next week we start properly.

But the actual engine is already in play, fully updated with WWE's current roster including most of the NXT workers. The stats vary but as I've previously stated, we're using the game engine to tell our stories rather than stick to it religiously.

Some other points of interest-

-NXT is currently the development system. I've set up a TV show with it in the game, but unless someone wants to take that part of it over I'm going to hit the auto-booker on it for now. But if people want to have a bash at it, feel free to drop me a line. Maybe different people can book it each week, or send me what they'd like to do and I'll put it through the engine for them.

- I'm also keeping Main Event as a mid-week show. The Smackdown and Raw entries will be far more detailed, but Main Event gives us a chance to experiment more and get more midcarders over.

-Again, if you want to hire and fire people, give me a few suggestions and I'll see what I can do. Two strong current suggestions I've had are AJ Styles and Kurt Angle, so keep them coming and wait and see.

-My original intention was to try and keep things reasonably similar to real-life in terms of performer's deals, i.e not booking people like Lesnar and Jericho every week. But it's your game.

- Current NOC card at this time which may/may not affect any suggestions you make:

Official

WWE World Heavyweight title- Brock Lesnar (c) vs John Cena

U.S title- Sheamus (c) vs Cesaro


Unofficial but pretty likely

Mark Henry vs Rusev

Seth Rollins vs Roman Reigns

Diva's title- Paige (c) vs AJ Lee vs Nikki Bella vs Brie Bella

Tag titles- The Usos (c) vs The Dust Brothers

IC title- Dolph Ziggler (c) vs The Miz


-Any questions/suggestions, comment or email nicksellers88@aol.co.uk. Alternatively, tweet @nick_sellers.




One to go on






Next week, EWR on 411 REALLY starts, and we look at more of your creative submission. Keep them coming, they're really good.

Thanks for reading, and get sending.
comments powered by