SPOTLIGHTS
Column of Honor: 07.28.07
Posted by Ari Berenstein on 07.28.2007

War, Interrupted. Plus: ROH Race to the Top results and Edison, NJ preview and Delirious dispenses determinations.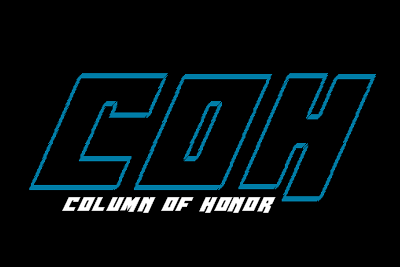 Ring Toss
-The Generation Next War Interrupted
-ROH Results: Race to the Top Night 1
-ROH Call
-ROH News
-Hero's Sandwich
-Honorarium
-Dear Delirious
-ROH Preview; Race to the Top Night 2
-Independent Buy In
-ROH @ 411
-Honor Bound Links
-OUT

War, Interrupted

Six months ago, Roderick Strong stood behind his tag team partner, Generation Next stablemate and close friend Austin Aries. Moments earlier, Aries and Strong had lost their latest (and what would be their last) opportunity at the ROH World Tag Team gold. Second later, Strong turned his back on his partner, metaphorically putting the knife to Aries back with a vicious half nelson backbreaker.

It was supposed to be the beginning of the next stage in an ongoing saga of Generation Next. The premier stable of ROH's current era, which featured Austin Aries, Roderick Strong, Jack Evans and Matt Sydal, had survived for two years. It had undergone cast changes, a transformation from greedy and heartless prospects into thrilling veteran fan favorites. Generation Next had waged war with many forces, including its most memorable battles with The Embassy, its former leader Alex Shelley and formidable tag team challenge of The Briscoe Brothers. Generation Next was so ingrained in the ROH product that it was hard to imagine a time without them.

Now the paradigm was shifting. Generation Next would be no more, but out of the ashes of this stable would come three more. One headed by the Benedict Arnold, remorseless Roderick Strong, one headed by his former partner and now emboldened and determined Austin Aries, and Jack Evans, caught in the middle between two partners who he had trusted and befriended. They rode together, bled together, won and lost together, but now it seemed like they would destined to fight against one another.

It appeared that way anyway, until life interrupted and changed the warplan.

When Ring of Honor announced it plans to debut live on Pay Per View in July, its relationship with TNA was altered. ROH knew that TNA would pull the plug on allowing its contracted talent to appear in a promotion going onto television. Ring of Honor had planned for it, but unfortunately Austin Aries became a case of collateral damage. Aries, wrestling as Austin Starr in TNA, had not been on the best of terms with his contracted company to begin with. A disagreement about appearing for taped vignettes spiraled into an indefinite suspension. Coupled with TNA prohibiting its talent from appearing in ROH, Aries was now forcibly stuck in limbo, away from his main sources of income.

Aries' disappearance had an immediate and jarring impact on the Generation Next Civil War, which was on the verge of being joined by two equally capable forces. On one side Strong had built his No Remorse Corps with Davey Richards and Rocky Romero, two proven and dangerous strikers. On the other, Aries had gone with youth and potential to form The Resilience with Erick Stevens and Matt Cross. Now that Aries had been barred from appearing on ROH shows, Stevens and Cross were without a leader, and the major protagonist around which this storyline would be built was missing in action.

Further complicating matters was the saga of Jack Evans. He had threatened to find a crew of his own to battle Strong and his No Remorse Corps, but this promise never came through. Even to this day, Evans has yet to find a gang of his own to counteract his former tag partner. Instead, Evans spent more time in Japan over the last six months than in Ring of Honor. He built his reputation overseas, but his availability for the ROH storyline became questionable. These were two massive issues prohibiting that thread of the storyline being fleshed out to its fullest. Instead, Evans was "written off" with a massive concussion at the hands of deadly kicks in massive back to back matches against Rocky Romero. Evans was sent packing with multiple losses to NRC members, including Strong. Evans was now MIA as well.

Without its two main players to play off the major villain, ROH had to go with Delirious as a replacement protagonist, sometimes joining in with The Resilience to fight what ostensibly became a losing battle. The problem with Delirious and The Resilience together as the major opponents with the NRC was that the true heat lay with Aries and Evans. No Aries and Evans meant no Generation Next war. There was only so much Stevens and Cross could do without a leader. Delirious had a major beef with Strong over having a concussion delivered in Philadelphia, but there was nothing else besides that for months. Even when Delirious retaliated by biting Strong's ear on a recent videowire, it became a minor point as opposed to a major focus of payback. The lesson here was that supporting characters couldn't substitute for the leads in this story. Sometimes supporting characters can take the spotlight and run with it (see Kelsey Grammar in "Frasier") and sometimes, they burn in the spotlight (see Matt Leblanc in "Joey").

Ring of Honor caught a bit of luck in recent weeks as to this storyline. Austin Aries, previously in limbo without a way out for what could have been months on end, worked out an agreement with TNA to release him from his contract. Aries was now once again available for use in Ring of Honor. He wasted no time in signing an official ROH contract and returned to the storyline in a series of events played out in Dayton and Chicago Ridge at the end of June. Aries' return was very well met by fans in attendance and it seemed that new breath had been given to what was a dying story.

To make matters better, Jack Evans has become available once again for ROH. He has returned into storyline and immediately made an impact by defeating his former partner Roderick Strong.

So why does it feel that despite the re-emergence of Aries and Evans as major protagonists that this feud has remained stuck in neutral?

Evans has rejoined the war and has once again promised to find a crew to battle alongside him, but has yet to do so. Will Evans ever find a stable of his own or will he have to resign himself to being a one man army?

Aries is back in ROH...but can you tell the difference between the first day ROH went without him--April 29th, 2007--and right now?

There is now huge opportunity for success where there was previously dead end and paralysis. ROH has to be brave enough to reach out for and take the opportunity to give this storyline a real shot. In the wake of its tour to Japan and the Race to the Top Tournament there has been little development in this particular storyline. That has to change, beginning with shows in August. The NRC vs. Resilience vs. Evans and company issue needs to be refocused and emphasized. There needs to be more hype placed on singles matches between the factions and for sure more attention needs to paid to the upcoming street fight on August 11th (Death Before Dishonor V).

The return of Austin Aries has taken a backseat to the ROH World and ROH Tag Team situations. ROH needs to make bigger waves with Aries' return. It's a bit mystifying as to why ROH is not exclaiming from on top of the mountain that Aries is back. In fact, it's almost as if Aries isn't back at all. Where are the front page stories building up Aries' return to the ring? Besides one short promo on what is now an older videowire, where is the video footage extolling Aries' accomplishments and providing the message that Aries and The Resilience are back on a mission of revenge?

Further, Jack Evans needs to find his own stable. There has been enough pussy footing about the situation. Now is the time for Evans to go out there and recruit his own men to fight this fight. If there is going to be a three way faction wars storyline, we need three factions. It would be a major disappointment and a major plot hole if this were not to come to pass.

ROH has to remind the fans why everyone was so excited to begin with to see the Aries vs. Evans vs. Strong issue. It started with the question of who was the best among the three. ROH needs to go back to that question, needs to make the fans remember why all these men are fighting a war in the first place. When we care about who is the better man, we will care about this war that is no longer interrupted.


RESPECT IS EARNED-- SEND IN YOUR FEEDBACK!

Now that ROH has debuted its PPV on all three television network systems, let me know what you thought of the PPV. If you've watched the debut ROH Pay Per View, email me with a thumbs up, thumbs down and thumbs in the middle and general thoughts / comments.


Ring of Honor – Respect is Earned Podcast~!


We are back for yet another podcast and tonight we go where we haven't gone before! That's right, this time around we are joined by the Column of Honor's ARI (~!) as we discuss the Ring of Honor – Respect is Earned PPV! We will discuss the great in ring action, who impressed, who didn't, what worked and what didn't (which isn't much as it was a great show!) This was to be a part of the Great American Bash podcast, but we went on for 1-hour and 15-minutes so ROH gets it's very own show! Download and enjoy kids, and remember, always drop us a line and let us know what you thought!

CLICK HERE TO DOWNLOAD~!

If that doesn't work, copy and paste the following link into your browser and you'll be fine: http://www.sendspace.com/file/v4trxr


ROH Results: 7/27/07 Deer Park, NY
Matches
- Race to the Top Tournament: Opening Round—Pelle Primeau defeated BJ Whitmer via pinfall with the small package.
- Race to the Top Tournament: Opening Round—Davey Richards defeated Jigsaw via submission with the 14:59 Key Lock.
- Race to the Top Tournament: Opening Round—Claudio Castagnoli defeated Hallowicked via pinfall with the Ricolla Bomb.
- Race to the Top Tournament: Opening Round—"Lightening" Mike Quackenbush defeated Matt Sydal via pinfall with a roll up.
- Race to the Top Tournament: Opening Round—Chris Hero defeated Erick Stevens via pinfall with the Hero's Welcome.
-Roderick Strong retained the FIP Heavyweight Title in a Four Way Fray which included Austin Aries, Jimmy Rave and Gran Akuma. Aries eliminated first when all three men covered for the pinfall. Akuma is eliminated by Rave via heel hook. Rave is eliminated via submission with the Strong Hold.
- Race to the Top Tournament: Opening Round—El Generico defeated Delirious via pinfall with a brainbuster.
- Race to the Top Tournament: Opening Round—Brent Albright defeated Matt Cross via submission with the Crowbar,
- Race to the Top Tournament: Opening Round—Jack Evans defeated Kevin Steen via pinfall with the 630.
-ROH World Tag Team Champions The Briscoe Brothers retained their titles by defeating"American Dragon" Bryan Danielson and Nigel McGuinness via pinfall. Miscommunication by Danielson and McGuinness leads to Danielson being roll up.

Angles and Issues

-BJ Whitmer once again blew his stack, attacking both Mitch Franklin and Pelle Primeau after the closing bell to his match. The fans were apparently all over him because of this, lending credence to online discussions of a heel turn.

-Return Date: February 22nd, 2008


ROH Call

ROH Champions—As of 07/28/2007 Heading into Race to the Top Night 2 in Edison, NJ

ROH World Champion—Takeshi Morishima (champion since 02/17/07, 12 successful defenses)

Next Defense:: Claudio Castagnoli , 8/10/07, Roxbury Crossing, MA

V.1 defeated BJ Whitmer via pinfall / backdrop driver (2/23/07 Dayton, OH)
V.2 defeated KENTA via pinfall / backdrop driver (3/04/07 Tokyo, Japan)
V.3 defeated Nigel McGuinness via pinfall / backdrop driver (4/14/07 Edison, NJ)
V.4 defeated Austin Aries via pinfall / backdrop driver (4/27/07 St. Paul, MN)
V.5 defeated SHINGO via pinfall / backdrop driver (4/28/07 Chicago Ridge, IL)
V.6 defeated KAZMA via pinfall / backdrop driver (05/06/07 Tokyo, Japan)
V.7 defeated BJ Whitmer via pinfall / backdrop driver (05/12/07 New York, NY)
V.8 defeated Jay Briscoe via pinfall / backdrop driver (6/08/07 Roxbury Crossing, MA)
V.9 defeated Roderick Strong via pinfall / backdrop driver (6/09/07 Philadelphia, PA)
V.10 defeated Jimmy Rave via pinfall / backdrop driver (06/23/07 Chicago Ridge, IL)
V.11 defeated Adam Pearce via pinfall / backdrop driver (06/23/07 Chicago Ridge, IL)
V.12 defeated Nigel McGuinness via pinfall / backdrop driver (7/16/07 Tokyo, Japan)

ROH World Tag Team Champions— Jay and Mark Briscoe (champions since 03/30/07, 10 successful defenses)

Next Defense: TBD

V.1 Ultimate Endurance: defeated Pelle Primeau & Mitch Franklin, Mike Quackenbush & Jigsaw, Hallowicked & Gran Akuma (4/27/07 St. Paul, MN)
V.2 defeated Motor City Machine Guns (Alex Shelley and Chris Sabin) (4/28/07 Chicago, IL)
V.3 defeated BJ Whitmer and ROH World Champion Takeshi Morishima (5/11/07, Hartford, CT)
V.4 defeated Claudio Castagnoli and Matt Sydal (5/12/07, New York, NY)
V.5 defeated The Kings of Wrestling (Claudio Castagnoli and Chris Hero) (6/09/07, Philadelphia, PA): 2 out of 3 falls- 2 straight falls
V.6 defeated Claudio Castagnoli and Matt Sydal (6/22/07, Dayton, OH): 2 out of 3 falls- 2 straight falls
V.7 defeated El Generico & Kevin Steen (6/23/07, Chicago Ridge, IL)
V.8 defeated Jimmy Rave & Genki Horiguchi (7/17/07 Osaka, Japan)
V.9 defeated SHINGO & Susumu Yokozuka (7/17/07 Osaka, Japan)
V.10 defeated "American Dragon" Bryan Danielson & Nigel McGuinness (7/27/07, Long Island, New York)


ROH News
(via the ROHnewswire… and other sources when attributed

Fall out from Race to the Top, Heading into Night 2

Previously, ROH had announced it would bring news of who would captain its "$10,000 Tag Team Challenge" match that will run alongside the rest of the rounds in the Race to the Top Tournament. ROH indeed gave word on its website this morning that Bryan Danielson and Nigel McGuinness would each captain a team tonight. The captaining of opposing teams is a direct result of the miscommunication between the two which led to the finish of the tag team title match in Long Island.

Danielson and McGuinness have the choice of selecting their team from the following wrestlers currently not involved in the tournament:

-ROH World Tag Team Champions Jay & Mark Briscoe
-FIP Heavyweight Champion Roderick Strong
-BJ Whitmer
-Matt Sydal
-Austin Aries
-Jimmy Rave
-Delirious
-Jigsaw
-Erick Stevens
-Matt Cross
-Kevin Steen
-Hallowicked
-Gran Akuma

Also on the card besides the tournament includes a Six Man Mayhem match featuring wrestlers not chosen for the attraction tag match as well as a SHIMMER preshow Four Corner Survival match with Sara Del Rey vs. Daizee Haze vs. Portia Perez vs. Alicia


It's a Series!
If you saw "Respect Is Earned" you saw the violent altercation between ROH World Tag Team Champions Jay & Mark Briscoe and the duo of Kevin Steen & El Generico. Since that time the intensity has only escalated. Now ROH has signed these two teams to settle things in August in a series of matches. You will witness the fallout of ROH's first PPV in Boston, Philadelphia, Hartford and Manhattan. Save 20% on tickets to all these shows now at ROHwrestling.com. Here is a listing of the upcoming series pitting The Briscoes vs. Kevin Steen & El Generico.
-August 10th, Boston, MA: Briscoes vs. Steen & Generico in a Non-Sanctioned Boston Street Fight.
-August 11th, Philadelphia, PA: Briscoes vs. Steen & Generico in singles bouts. Match ups and stipulations to be announced.
-August 24th, Hartford, CT: Briscoes vs. Steen & Generico in a Steel Cage Match (details on rules will be announced soon)
-August 25th, Manhattan, NY: Briscoes vs. Steen & Generico in a 2/3 Falls Match.
-If The Briscoes retain the ROH World Tag Team Titles this weekend some of these bouts will be made into title matches.

The Briscoes vs. Steenerico feud has taken ROH by storm and has quickly become one of the top storylines of the year. It's very simple and effective—Steen and Generico want the belts, and they'll do anything (Generico reluctantly) to get them. Mark was injured by missing a shooting star to the floor, so they took advantage of that to get the job done. The Briscoes took offense to that and voila—instant heated issues.

A month of Briscoes vs. Steen and Generico on the surface seems to be a bit too much too soon, but if you break it down the matches start to make sense. The match on August 10th is "not sanctioned" by ROH officials. Therefore, the title is not on the line. These guys will go out there and beat on each other for a very long time (hmmm…poor choice of words) and they don't have to worry about fines or suspensions from going "over the line." Of course, while Steen and Generico can soften up The Briscoes, they cannot win the titles and therefore can't do too good a job as to put either Briscoe on the shelf. Otherwise they will miss future opportunities for tag team gold. The singles matches on the 11th will allow for more testing the waters and weakening the opposition.

It appears that right now the cage match and the two out of three falls match would be for the ROH World Tag Team Titles, but neither match has been officially announced as a defense for The Briscoes. Back to back defenses would be daunting against any team, but Steen and Generico are quickly becoming The Briscoes' greatest and toughest opponents. Don't forget that Jay Briscoe is prone to bleeding in cage matches and that could work to his detriment in this one. IF The Briscoes can make it to Manhattan with the titles intact, then the stipulations of a two out of three falls match should presumably work in their favor. They have been king of the two out of three falls match this year, not even dropping a fall, let alone two. However, there is always a first time…in this case a loss to Steen and Generico here would be very costly indeed.


Not a Christian Caged Rage
"Caged Rage" on 8/24 in Hartford, CT at the conveniently located Expo Center, just minutes from downtown Hartford, is beginning to take shape. The double main event will feature two STEEL CAGE matches. Yesterday it was announced that Jay & Mark Briscoe will battle Kevin Steen & El Generico in the cage. The second big Steel Cage match has been signed. It will be a battle of former partners as Jack Evans faces Roderick Strong inside the confines of the cage. These two tore down the house in Osaka last week in a No DQ match. Now they will settle the feud inside the cage in Hartford. ROH World Champion Takeshi Morishima will also be in Hartford and if he is champion he will put the belt on the line. We have a look at the updated lineup below.

For one, I'm happy that the entire show did not become an "all cage" show, as that would be entirely too derivative of TNA. It turns out this will just be a special name for an event, as Ring of Honor has actually run shows with double cage main events before. At Our Best in 2004 featured the double cage main event of Jay Briscoe vs. ROH World champion Samoa Joe and Special K vs. Carnage Crew. ROH did it again in 2005 with the 3rd Anniversary Celebration Night 1 and the double cage main event of Austin Aries defending the title against Colt Cabana and a Scramble Cage match.

Oh Canada? Eh.

On a podcast interview with Dr. Keith Lipinski this week, booker Gabe Sapolski downplayed reports from PWInsider that ROH would start running shows in Canada. He also confirmed that the UK shows had been "pushed back".

Well, I'd bet dollars to donuts that the Canada shows are coming soon, but ROH doesn't want to acknowledge the shows until they have been planned in full and officially announced. As far as "pushed back" for the UK shows, I think what he meant was "pushed back indefinitely" since an apparent falling out with UK promoter Alex Shane makes running in England very problematic for now.


Getcher Tee Shirts Hea!

ROH has released four new T-shirts for sale on their website, including a new Austin Aries shirt, a Chris Hero "superman" logo shirt, a new Bryan Danielson and a new Delirious. Of course this means that next week I'll be bringing back to order the society of the "Black T-Shirt Squad" to bring fashion justice to these new releases.


Hero's Sandwich




Welcome back my friends to the show that never ends, step inside, step inside, its time yet once again for your weekly dose of reality, its time for your Hero's Sandwich. I know that you have all been waiting patiently for another missive from yours truly, your icon, your idol, your style pimp, Chris Hero, so let's get started, because as you all know, my time is limited, and I have many important things to do, so I'm going to keep this short and sweet. I have only a few things to touch on this week.

First, I need to address a topic that's been bothering me all week. Ever since I took ownership of this column, I've started to read the other columns on 411, just to make sure that this segment is the best thing on the site. But what I came across this week both shocked and angered me so much; I had to take the time to get it off my chest. I saw that a bunch of you monkeys picked me to win the Race to the Top tournament in ROH this weekend, and on one hand, that's great. However, what's not so great is the fact that this site is so obviously full of bandwagon jumpers. You know what I mean, right? People who jump on your coattails when you're doing well, just so they can look good, and be a part of the winning team. Sort of like the way Castagnoli used to be until I kicked his sorry ass to the curb. Now, when I read this "round table" discussion, what do I find? Me being picked to win by more than one person, including my corpulent friend, Ari. Quite the turnaround, don't you think? And to make matters worse, I even saw that Michael Bauer and Bayani Domingo had the gall to steal my catch phrase, "The Summer of Hero". I knew that Ari always had issues with originality, but I guess it's a plague that's spreading all over the 411 staff and site. So far, in all my readings of 411, the only true original thinker is the great Stu Carapola, who from the looks of it is finally taking my advice and getting a bit further away from all these automatons at 411. Stu, enjoy the real world and a real life. I'll be in touch, buddy, and hopefully, see you at the August 25th show in NYC.

Now, onto wrestling related things. So, as I mentioned before, the ROH Race to the Top event started last night, as I've told you many times before, it was a great night for yours truly. I handily defeated that mohawked moron, Erick Stevens and advanced to the second round of this event. Tonight, in Edison, New Jersey, I will face El Generico in the second round, and then the winner of the Davey Richards-Pelle Primeau in the semi-finals. Come on people, who of those hacks even stand a chance to beat me? Generico? Without his tag team partner, the morbidly obese Kevin Steen by his side, he's just another generic masked wrestler, who couldn't possibly even hold a candle to me and my in ring skills. Then, I would go through the winner of that midget match like a hot knife through butter. And on the other side of the brackets, who's left? Albright? Evans? The Swiss Idiot? Quack? No one on that list even threatens me one little bit. Well, maybe Albright. I've seen what he can do when he's properly motivated, but I also know what he really loves, which is money. My buddy, my super-agent Larry Sweeney has so much money its sick, and I have a feeling that Brent will be easily swayed to do my dirty work, if you know what I mean. I would be more than happy to face any of the other competitors in the finals. I would love to get in there and smash Claudio again, but what I'd really love is to get in there with Quack the hack, and for the final time, put an end to the "legend" that is Mike Quackenbush. He has been the most overrated independent wrestler over the past decade, and it's about time that the BEST wrestler on the Indy scene show him who's boss, and that's me, Chris Hero.

And on that note, I will take my leave to get to the gym with Tank, to prime myself for tonight's big event. Tank has helped me to get into peak athletic condition for my run to the top of ROH, and after I win this event tonight, I will automatically become the number one contender for the ROH Championship. At this point, it doesn't matter to me who holds that title, because anyone who might have it will be easy work for me. I am in peak mental and physical condition, and the time is right for me to take my rightful place in the wrestling world, at the top of ROH. Once that comes to pass, the sky is the limit for ROH. Imagine the PPV buys with me as champion? Through the roof, my friends, through the roof. Oh yeah, before I get out of here, I just want to remind all of you monkeys that ROHwrestling.com is now selling my trademark logo t-shirt, so as Kevin Nash once said so eloquently, "BUY THE SHIRT!!" And with that said, I will take my leave for another week. Next week, I will be back to discuss my plans for world domination of Ring Of Honor, and my impending World Title victory, so, as I always say, this has been your weekly dose of enlightenment; this has been your Hero's Sandwich. Sayonara, suckers!


Honorarium

Finishing up my thoughts on "A Fight at the Roxbury":

-I was hesitant at first to watch Eddie Edwards vs. Pelle Primeau. I wasn't in the mood to watch Edwards in action, though then again isn't that usually the case? However, I wanted to be fair and I wanted to give him and Primeau a fair chance. I have to say, that for the first time, I am indeed glad I watched an Eddie Edwards match. He put in a good effort here and Primeau more than held up their end of the bargain. They came up with some clever sequences that held my attention and actually kept the crowd up and awake in what should have been simply a popcorn match. In particular, I thought a Primeau hurricanrana into the barricade looked particularly awesome. It may be time to upgrade Eddie from "Cardboard" to "Construction Paper". Well, maybe we'll keep the jury out on that one. I do still think he needs a more distinct character other than "plucky face with wacky hair we should cheer because 'come on baby yeah!'" Give me a reason Eddie, that's all I'm asking.

-The entire crowd's heart melted when El Generico hugged Matt Sydal to open the match. Not just a code of honor handshake, but a hug—now THAT'S sportsmanship…or maybe just a cause for discomfort. Well, how was he repaid? Sydal beat the ever loving heck out of Generico throughout the match. Shame, shame, Sydal.

-The Roxbury Crossing crowd really bought into Jay Briscoe's pursuit of the ROH World title, biting into several near falls. I read that Jay cut an awesome promo earlier in the night to pull the fans all the way to his side… which did not make the DVD (booo!) Briscoe and Morishima put on an engaging effort and hell, I thought for a moment or two Jay Briscoe could have pulled it off as well. Jay as future world champion? It's not as out of place as you might think. After all, he did begin his career in ROH as a singles competitor.

-It's this match and others that Morishima has wrestled during his title run that shows me he IS an effective champion. He may not be the most "outgoing" personality ROH has (nowhere near cardboard though)…but, I don't think he gets enough credit for doing what a champion should in the context of title matches. While he is a monster and plays that character, he can also give his opponents the offensive to make them look credible and a serious threat to winning the ROH World title. Doe he "Morishima-Up" too much? Yeah, sometimes I think he does too much "MORISHIMA ANGRY!" However, when the time is right, that can work wonders in sealing the deal for his match. Remember, he is the champion, and that means he is just a little bit better than everyone else. The monster psych up is just a manifestation of that championship difference.

-One of the absolute funniest segments of the year has to be Sweet and Sour International at the track and field practice. Without giving too much away by the end of this one you will come away with an entirely new appreciation for the comic genius of Hero and the straight man act of Bobby Dempsey. Tank Toland and Larry Sweeney also yuck it up to great effect. If you are doubting purchasing this DVD, these two segments alone are worth it, let alone that taken together this is an incredibly fun DVD.


Dear Delirious

After a return trip home from Japan and some serious business with Roderick Strong and the No Remorse Corps had been taken care of, the green machine was able to clear some time off of his busy yet nonsensical schedule. So welcome once again, the king of misapprehended advice, the green colored and masked equivalent to Ann Flanders—Delirious!




BAH BAH DEAR ABBY! BAH BAH PFFFT!

Yes that's true, I do see the resemblance. Anyway let's not have any further ado here as there are plenty of letters this time around. Your fellow wrestlers need some advice. Can you give them your wonderful words of wisdom?




Right, well, then let's do it!


Dear Delirious,
I was once the most hated man in Ring of Honor. Ever since I came back from an injury a few months ago, the fans can't stop cheering for me. I mean, the reception has been overwhelming. I'm confused as to why this is the case. Since you're the master at being confused, I thought I'd write to you for help.
-Jimmy R.


BAH BAHBAH IF YOU LOVE BAH BAH SET BAHBAH FREE, IF BAH BAH COMES BACK, BAH BAH BAH BAH BAH BAH BAH BAH BAH!

Good point Delirious. Jimmy R, if that is indeed your real name, you have to realize the power of clichés. They really do work wonders. You see, absence makes the heart grow fonder. You never really know what you've got until it's gone. The fans missed you terribly. You've got the crowd eating out of the palm of your hands, don't look a gift horse in the mouth. Word.

NEXT!

Dear Delirious,

I'm writing you in between my aerobics and my weight lifting classes. I have nutrition with Tank later on, so there's not too much time on my hands lately. Quite frankly, I'm having second thoughts about this whole ordeal and the choice I made to join up with these new friends of mine. I haven't even really lost any weight since beginning this whole ordeal. In fact, I think I weigh more. I'm starting to regret my choices. Shouldn't people accept me for who I am?

-Anonymous




DEXATRIM! BAH BAH! STACKER 2! BAH BAH! WEIGHT WATCHERS! BAH BAH!

I understand where Delirious is coming from, anonymous writer. Sometimes, people treat you harshly because of how you look and how society expects us to look. You have fallen prey to a common misconception and the peer pressures of those around you. You shouldn't be embarrassed at how you look—however if you are unhappy and want to make a change—you should do so on your own terms, not because you have a click of so called friends surrounding you telling you what to do. Research your issues, find the right training and diet regimen, but above all else, find something that makes you happy, because otherwise the whole thing will never work out in the first place.




BAH SAID ALL BAH?

Yes, you certainly did Delirious. We all heard you. NEXT!

Delirious, I've got a big, "Morishima" sized problem on my hands. You see, in two tries, I have yet to defeat the current ROH World Champion. It's beginning to affect my confidence a bit and I have to admit I'm a tad knickered. What advice do you have in how to deal with defeating a man like Morishima?

-N.M. United Kingdom




BAH BAH… RUN! RUN!

Oh come on, Delirious, running? How is that going to help N.M. solve his problems? You can't fix problems by running from them!




NO NO… BAH BAH BAH BEHIND YOU! RUN!

What do you mean Morishima is right behind me? No…he…isn't…ulp…okay. Maybe he is…um folks, I think we're going to have to call it a week, Delirious, thanks for everything, now let's get the hell out of here!


ROH Preview: ROH Race to the Top Tournament Night 2 July 28th 2007—Edison, NJ

Inman Sports Club
7:30pm belltime
990 Inman Avenue
Edison, NJ 08820

$10,000 Tag Team Challenge
Two captains will be chosen and announced on ROHwrestling.com on the morning of 7/28 (after the events of 7/27 unfold). At the show in Edison, each captain will choose the three members of his team for an eight man tag team bout. The members can be anyone not still in the "Race To The Top" tournament. The winning team will get to divide $10,000.

Captains: Bryan Danielson and Nigel McGuinness

Now that these two have figured out that they are better as rivals than as tag team partners…it is on! Both men have large amounts of pride (some would say ego) and you can bet that both want to win this match in order to one up the other. So far, McGuinness has not once been able to pin or submit Danielson, but that will not stop Nigel's will to win. The recruitment phase of this match will be interesting—will it play out live in front of the crowd, on tape via vignettes or a combination of the two?

I predicted the following division during the ROH Roundtable: Nigel picks Mark Briscoe, Austin Aries and Mike Quackenbush, Danielson picks Roderick Strong, Jay Briscoe and Jimmy Rave. While Quackenbush is still in the Race to the Top Tournament, it has yet to be determined if wrestlers who lose out in the quarter finals and semis will be eligible for teams. If this is the case, Quack may receive a "second life" so to speak by being drafted to the team. I will say that looks to be unlikely, as does Strong to Danielson's side as previous shows have seen Strong and Danielson on opposite sides and I'm not sure I see how Strong can land on Danielson's team unless he forces his way on it.

"Race To The Top Tournament" Tournament Quarter Finals
Bracket: A: Pelle Primeau vs. Davey Richards

This was a correct prediction on my part here. This match will put Primeau's underdog abilities to the test as Davey Richards is on a serious tear these days. His strikes are sharp and dangerous and he doesn't have any remorse or care for his opponents. This is a dangerous combination for the smaller and less powerful Pelle. I called for the upset in this bracket, but even I have to say its very unlikely for Pelle to do so.

Bracket B: El Generico vs. Chris Hero with Larry Sweeney, Tank Toland & Bobby Dempsey

I had one half of this bracket as Generico makes it in contrary to my predictions. Generico actually has a decent shot to make it to Semi Finals in this one. He can throw off his opponents with a varied attack of speed and flight. Chris Hero has an entire entourage to counteract Generico's unorthodox tactics. What may go past Hero (and that would be very little) will not be overlooked by Toland and Sweeney on the outside. Hero is my favorite to win the tournament, but the current PWG champion is not an "easy out" by any stretch. Hero is going to have to work for this one.

Bracket A Winner vs. Bracket B Winner to determine who goes to the finals!!!


"Race To The Top Tournament" Tournament Quarter Finals
Backet C: Mike Quackenbush vs. Claudio Castagnoli

To my happy surprise, Quackenbush made it through the opening round to get to night two in Edison, where he will take on frequent opponent Claudio Castagnoli. This is going to be a major treat for the fans of ROH. These two almost cannot have a bad match against each other and for some reason, it always seem fresh and never played when they face off. Quack will look to use his speed and lucha skills to throw off the larger and stronger Castagnoli. However, don't underestimate Quack's ground game, as it is what he used to get the win in the opening round. Claudio meanwhile has huge motivation to get to the finals, where it is conceivable he will fight his friend turned enemy in Chris Hero.

Backet D: Brent Albright vs. Jack Evans

Another big man vs. little man match up, but this match up is not as disparate as you may believe. Jack Evans is positively devastating once he is on a roll of momentum. In fact, the man most capable of upending Evans is Evans himself. If he crashes and burns, it would be the worst possible thing for him in this match, as Albright will take advantage and hammer him until he is a bloody pulp. Evans can win this match, but it's going to take a ton of effort to do so. I have favored Albright to win in this one and I'll keep on with that line of thinking.

Bracket C Winner vs. Bracket D Winner to determine who goes to the finals!!!


Race to the Top Tournament Finals

Two men will make it to the finals, but only one will be left when all is said and done. The winner blasts off into the main event scene in ROH—the landscape of the upper card may be quite different when all is said and done tonight.

Six Man Mayhem--featuring competitors not in the $10,000 Tag Team Challenge


Also scheduled to appear: Austin Aries; ROH World Tag Team Champions Jay & Mark Briscoe; Bryan Danielson; Nigel McGuinness; Roderick Strong of the No Remorse Corps; Jimmy Rave; plus more.


Going Home

**The Independent Buy In**
Support independent pro wrestling, ROH or non ROH, I don't care. But if you out there are spending so much time complaining about how WWE sucks, then dammit, spend some money so you won't have to spend so much time complaining. This list stays in the column and will be added to as the year goes on. Remember: don't bow out, BUY IN!

2007

**PWG Battle of Los Angeles 2006: Night One (Strong / Romero, CIMA / Cross, Deliirous / Generico, 8 Man Tag)
**SHIMMER Women's Athletes Volume 6 (MsChif / Melissa Last Woman Standing, Rebecca Knox / Allison Danger Pure Rules)
**PWG Hollywood Globetrotters (Super Dragon and Davey Richards vs. Roderick Strong and Jack Evans; Cape Fear (El Generico and Quicksilver) vs. Arrogance (Chris Bosh and Scott Lost); B-Boy vs. Frankie Kazarian; Alex Shelley vs. Chris Sabin.)
**PWG Beyond The Thunderdome (Super Dragon and Davey Richards vs. AJ Styles and Chris Daniels); Cape Fear vs. Arrogance; Joey Ryan vs. Chris Sabin)
**PWG Enchantment Under The Sea (Cape Fear vs. Briscoes; Matt Sydal vs. B-Boy; Super Dragon and Davey Richards vs. Arrogance; Austin Aries vs. Kevin Steen)
**wXw World Lightweight Tournament 2006 (Ares / Baron von Hagen, Pac / El Generico, Quackenbush / Roudin, 5 Way Tournament Match)
**ECWA Super 8 Tournament 2001 (Danielson / Low Ki, Danielson / Reckless Youth, Low Ki / Billy Fives, Danielson / Spanky)
**ROH FWA IPW:UK Frontiers of Honor 2 (Sydal / Richards, Cabana / Burridge, JC Thunder / Nigel McGuinness, Danielson / Brookside / Stone)
**PWG Battle of Los Angeles 2006: Night Two (Necro Butcher/Super Dragon, Hero/Horiguchi, Evans/Castagnolli)
**PWG Battle of Los Angeles 2006: Night Three (Generico / CIMA, Hero, Claudio, Necro, Romero / Cabana, Quicksilver, M-Dogg 20, Delirious, Generico / Sabin, Richards / Strong, Evans/ Horiguchi, Richards / CIMA)
**Chikara The Crushing Weight of Mainstream Ignorance (Quackenbush / Akuma, Steel / Steel, Sweeney / Kingston, Hair vs. Mask: Jigsaw / Icarus)
**Chikara King of Trios Night One (Order of the Neo Solar Temple / Los Ice Creams, Miyawaki, Yago & KUDO / Iron Saints, Sweeny, Eliis and Ryder vs. Neo Solar Temple POSEDOWN, Shima Xion / Nobutaka Moribe)
**SHIMMER Volume 7 (Daizee Haze/Cheerleader Melissa, Mercedes Martinez/LuFisto, Sara Del Rey/Nattie Neidhart)
**Chikara King of Trios Night Two (Sabin, Shelley and Dutt vs. Quackenbush, Jigsaw and Shane Storm / Hallowicked, Cheech and Cloudy vs. Lince Dorado, Pantera and Sicodelico Jr. / Olsen Twins vs. Miyagi and Yago / Quack T-Shirt Squad vs. Boyer and 2.0)
**Chikara King of Trios Night Three (Pantera, Lince Dorado & Sicodelico, Jr. vs. Mike Quackenbush, Jigsaw & Shane Storm / Kings Of Wrestling vs. Kudo, Yoshiaki Yago & Miyawaki / Mike Quackenbush, Jigsaw & Shane Storm vs. Kudo, Yoshiaki Yago & Miyawaki / Ricochet vs. Claudio Castagnoli / Daizee Haze vs. Sara Del Ray / Mokujin Ken vs. Mecha Mummy / Matt Sydal vs. Hallowicked)
**UWA Hardcore: Hour of the Dragon (Ultimo Dragon / Black Tiger, Chris Sabin / Josh Prohibition, Mike Quackenbush / Claudio Castagnoli, Tyler Black / Josh Ambercrombie)
**Fight Sports Midwest: Chapter One (Samoa Joe / Eddie Kingston, Larry Sweeney / Bryan Alvarez, Josh Ambercrombie / Austin Aries, Hydra / "Old Timer" Jeff King) **Fight Sports Midwest: Chapter Two (Alex Shelley / Low Ki, Mike Quackenbush / Tiger Mask IV, Human Tornado / Josh Ambercrombie)
**CHIKARA: Rey De Voladores (Chris Hero / Claudio Castagnoli, Chuck Taylor / Lince Dorado, Cheech & Cloudy / F.I.S.T. (Gran Akuma & Icarus), Chuck Taylor / Ricochet / Pac / Retail Dragon)
**SHIMMER Women's Athletes Volume 8 (Sara Del Rey / Mercedes Martinez, Daizee Haze / Tiana Ringer, Nattie Neidhart / Portuguese Princess Ariel, Allison Danger / Lufisto)


The ROH List
**Fifth Year Festival: NYC (Samoa Joe / Morishima, Homicide / Rave, Briscoes / Cabana & McGuinness, Albright / Whitmer, Evans / SHINGO / Xavier / Jacobs)
**Fifth Year Festival: Philly (Homicide / Morishima, Sydal & Daniels / SHINGO & Evans, Briscoes / Generico & Steen, Castagnoli / Aries, McGuinness / Perkins)
**Fifth Year Festival: Chicago (Morishima & McGuinness / Joe & Homicide, Cabana / Jacobs, Strong & Richards / Aries & Cross, Daniels & Sydal / The Briscoes, Albright / Castagnoli)
**Fifth Year Festival: Liverpool (Joe / McGuinness, ROH World Tag Team Titles: The Briscoes / Doi & SHINGO / FIP Title: Strong / PAC, 2/3 Falls: Delirious / Matt Sydal) **Fifth Year Festival: Finale (Joe / Homicide, Fight Without Honor: McGuinness / Rave, ROH World Tag Team Titles: Doi & SHINGO / Richards and Strong, Sydal / PAC, Falls Count Anywhere: Whitmer / Jacobs)
**All Star Extravaganza III (ROH vs. Dragon Gate 8 Man Tag, Strong / Evans, Mochizuki / Richards, Cabana / Sydal / Hero / Pearce, Homicide / Daniels)
**Supercard of Honor II (CIMA, SHINGO and Yokosuka / Dragon Kid / Saito / Mochikzuki, Strong / Aries, Whitmer / Jacobs, Evans & Doi / Richards and Romero, McGuinness / Hero, Daniels & Sydal / Delirious & Jay Briscoe)
**Fighting Spirit (ROH World Title: McGuinness / Morishima, Jay Briscoe and Erick Stevens Mark Briscoe / El Generico & Kevin Steen, Evans & Delirious / Strong & Romero, Claudio / Romero, Cabana / Williams)
**The Battle of St. Paul (ROH World Title: Morishima / Aries, FIP Title: Strong / Daniels, Delirious / Stevens / Romero / Evans, Albright & Pearce / Homicide & Cabana/ ROH World Tag Titles Ultimate Endurance)
**Good Times, Great Memories (ROH World Tag Team Titles: Briscoes / Murder City Machine Guns, Roderick Strong / Jack Evans, ROH World Title: Morishima / SHINGO, Austin Aries / Rocky Romeo, Adam Pearce / Colt Cabana, 6 Man Mayhem: Deliirous, Quackenbush, Hallowicked, Jigsaw, Akuma, Primeau)
**A Fight at the Roxbury (Four Corner Survival: Quackenbush / Hero / Castagnoli / McGuinness, ROH World Title: Morishima / Jay Briscoe, El Genercico / Matt Sydal, Steen / Briscoe, Danielson / Rave) (NEW ADDITON)


This section needs your help! If you want to recommend some good independent wrestling to your fellow internet readers out there, drop me a line for the column.


ROH @ 411 This Week

Self plugging starts us off this week with myself and the rest of the ROH crew doing the ROH Roundtable predictions for Race to the Top.

Brad Garoon amd Michael Bauer all over the ROH world map with this week's Buy or Sell.

Stuart Carapola brings down der law on Matt Cross, other ROH, ECW and TNA issues in this week's Friendly Compeittion.

Samuel Berman goes waaaay old school in this week's Independent Mid Card for a face off between The Amazing Red and "The All Around Best" Xavier.

Alex Mattis takes a look at The Briscoes vs. Kevin Steen and El Generico as well as other news and notes from the rest of the independent wrestling world in this week's The Best of the Rest.

Larry Csonka makes a rare appearance on this side of the fence with his 4R's breakdown of the Respect is Earned Pay Per View.

Matt Short was at the Tokyo Japan show and he completes his reminiscence in this past week's The Navigation Log.


Honor Bound Links

The 5 o' clock news team is represented by Nick Marsico and The News to Start Your Weekend. Then John Meehan and the 11 O' clock ACTION NEWS TEAM brings you The MeeThinks Saturday Spectacular.

Bayani Domingo asks the important question—does he include too many pics of Asian women? The answer is of course, no.

Rob Halden now has a girl in his column who thinks you are an idiot. How that's different from real life, well, it really isn't.

Larry C is in with his regular 4R's.

Michael Weyer looks at the injury bug in wrestling…don't let it catch you.

Sat & Uncle Trunx return to High Road / Low Road for a look at Great Khali as…no, no, I won't say it.

Steve Cook deals with your questions when no one else will in this week's Ask 411.


Time to wrap things up once again in the land of the column of honor. Those of you going to the Edison show tonight enjoy because it looks like you're in for a hell of a show.

Next week we've got results from the tournament, the return of the ROH Stockmarket and the Money Players of the nonth and the return of the Black T-Shirt Squad.

Brooklyn! DAH EM BAH SEE! …and Happy Birthday to me tomorrow!
--Ari--
comments powered by