SPOTLIGHTS
WWE Q1 Investors Conference Call Notes & Audio: No TV Deal Announced, Tough Enough Returning?, Lots of WWE Network Talk, More
Posted by Larry Csonka on 05.01.2014

Audio included…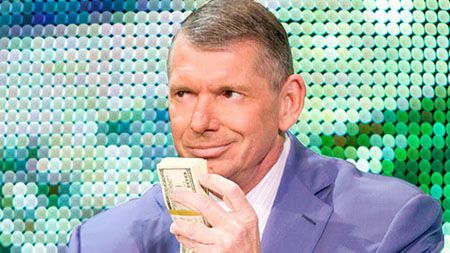 The call begins at 11:03AMET.


Vince discusses that live events were flat, and that the reason the quarter is down is due to the launch of the WWE Network and lower results from its video game licensing business, which was due primarily to the transition to a new licensee.


He says they will hit the 1 million subscriber mark for the WWE Network by the end of 2014. Smart TV, Amazon Fire TV and other systems will be able to carry the network shortly.


They will announce a new TV deal "in the next few weeks".


He is thrilled with the WrestleMania numbers (667,000 on the network and400,000 on PPV).


George Barrios, Chief Strategy & Financial Officer, noted that the company was fine with the $8 million loss, as they were targeting $12-$15 million in losses.


They plan to keep developing new features, debuting new content (they mentioned Tough Enough) as part of the plans for the expansion of the WWE Network.


Barrios discusses the past "studies" they did, and state that there are 170 million "passionate and casual" fans in 40 million homes they want to target. They are also riding that, "The WWE Network is like Netflix, only better" tagline.


They mention Total Divas has helped with the strong TV revenue figures.


They will be adding a lot of bookmarking and other special features to the Network.


The company is still negotiating new US TV deals, and due to that, will not take questions on that subject today.


They feel that past 2015, the WWE Network will be a huge source of income. They will report the number of subscribers on a quarterly basis. They plan to have the network launch outside the US by the end of the year.


As a reminder, the financial impact of WrestleMania is not included in Q1.


The question and answer session begins.


For the WWE Network expansion in Q4, they will launch in UK, Canada, Hong Kong, Singapore, the Nordics, New Zealand. They will roughly need "250,000 subscribers" in each location for a break even.


A caller asks why they are only looking for 2-3 million subscribers when they discussed that there are 170 million "passionate and casual" fans in 40 million homes revealed to be fans in their research. They say that is all primary research, and Vince says that the 2-3 million is a "conservative" estimate.


A caller praised WWE Network and the fact that WWE owns its own content and might end up in more markets than Netflix.


A caller asked about the nuances of launching WWE Network internationally. Barrios said they are still working through things so he wouldn't get into details, but said one of the things that have come through loud and clear is that people want the network as soon as they can get it.


They are staying very vague about a lot of things today. When asked about spending money on more original shows, like Legend's House, they skip over the question and say that it is doing well and note that they will make those style shows when they think they will be viable.


They praise WWE Countdown, and again state that Tough Enough is returning as "original programming" on the network.


They were asked by a caller about selling a minority stake in the WWE Network, and Barrios says they would consider anything, but they have a high value placed on the Network.


Barrios noted that 720,000 fans bought WrestleMania 29 domestically. A caller noted that they lost roughly half of their domestic buyers while discussing the cannibalization of the PPV model. Barrios noted that he would get back to him about his questions because he "lost connection" half way through.


When a caller asked how many WWE Network subscribers signed up for the auto-renewal, Barrios declined to answer.


They wee then asked about how talent will be paid for PPV since they have moved to the network. You guessed it, no comment.


The call ended at 11:50AM ET.


Final thoughts: This call was very odd. They aren't giving a lot of details on the topics asked, noting previous statements or saying, "we haven't commented publicly on that," or "we'll give guidance when that is appropriate" on several questions. I have been covering these calls for years now, and this was the most that they seemed closed off on several topics. I am not saying they are hiding anything, but they refuses to answer a lot of questions, way more than ever before. They sounded like they are being very careful; I would guess that this is likely due to the "potential securities laws violations" investigation announced yesterday. But that's just a guess from me.


You can listen to the call at this link or via the player below…



Listen To Sports Internet Radio Stations with

Larry Csonka

on BlogTalkRadio



comments powered by