SPOTLIGHTS
411's WWE Raw Report 8.19.13
Posted by Larry Csonka on 08.19.2013

Randy Orton got his championship coronation, the McMahon family put Daniel Bryan in his place, the feud between CM Punk and Paul Heyman continued, John Cena said goodbye to the WWE for now and more! Check out 411's complete WWE Raw Report for all the details!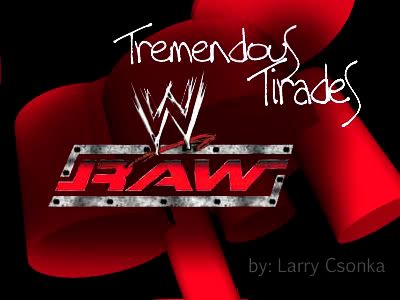 Old school graphic…

Welcome to 411's LIVE WWE Raw Report 8.19.13
Championship Roll Call:
WWE Champion: Randy Orton
World Champion: Alberto Del Rio
US Champion: The Shield's Dean Ambrose
IC Champion: Curtis Axel
Unified Diva's Champion: AJ Lee
WWE World Tag Team Champions: The Shield's Seth Rollins and Roman Reigns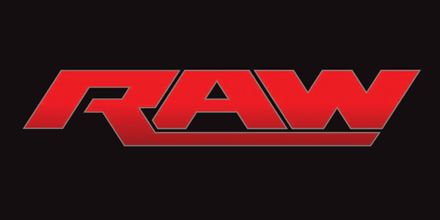 -Tony is at Raw live tonight so you get me as a last minute replacement. Just a straightforward report tonight, thanks for reading.

-Highlights from last night's Summerslam PPV.



CENA TIME


John Cena's music hits and he makes his way to the ring to kick off the show. I've seen elbows like Cena's before, in horror films. Cena is disgusted at what happened at Summerslam, but the crowd still thinks he sucks. He adds that when he was WWE Champion, he said the next person to hold the belt would earn it, and Daniel Bryan earned it. He thanks Bryan for bringing out the best in him last night. They should be judged by their commitment to excellence, and while they do not always see eye to eye, they share the passion in the ring. Cena was told not co compete last night, WWE medical told him that his elbow was due to a torn triceps. He was to go home, get surgery and the Summerslam match would be cancelled. He is not making an excuse; a better man beat him last night in a clean fight. And as he was getting medical attention after that loss, he was informed of the cash in and the fact that Triple H handed Randy Orton the title. He has to leave tonight due to his elbow, which pleased the crowd, and Cena says he will miss this. Tonight he leaves for four to six months, to get healthy, but tonight he wants to introduce a man that has earned his respect, a man that we all can agree has earned the right to be called champion, Daniel Bryan.

Bryan now makes his way out to the ring. They shake hands, and then Cena hands him the mic and leaves. But before he can speak, Stephanie McMahon makes her way to the ring. Stephanie apologizes, because Bryan won the WWE Title clean in the middle of the ring and he did not deserve to have his dream taken from him. But Triple H is the COO and was just doing what was best for business. He crowd disagrees, and Bryan points that out. He expects it from her, and from Vince, but not from Tripe H. He was a rebel, a renegade, the leader of DX. But now, he wears a suit, has a corporate hair cut, and when you lie down with trash, sooner or later, you start to stink. Stephanie says she will let that slide because he is upset and Bryan mockingly accepts that. He then asks if she will fir him, which is fine. He is not afraid; he will go back to armories and sell shirts from his car. But before he leaves he will get his money's worth. Whether it is Triple H or Orton, he will give her a reason to fire him. She brings up his anger management issues, and says they think that he is valuable as an underdog. The people do not understand business, not everyone can be the face of the company or a champion. She mocks his size and looks, but says the fans love him. He has a place here, he is not an "A" but he is certainly a "solid B+". Bryan says she reminds him of a word that starts with "B" right now. Bryan says that he doesn't have to accept being a "B+," he can be WWE Champion and he doesn't care what she thinks. Stephanie tells him to calm down and he slaps the mic from her hands. She gets another and tells Stephanie to calm down. She refuses to be intimidated by him. He is being unprofessional and then calls for security. The geek squad comes out, and Stephanie asks them to escort him from the ring. Stephanie adds that he has no one to blame but himself. Bryan hits the floor and starts to leave with security as Stephanie watches on. He starts to chant "NO" as does the crowd and leaves.




Damien Sandow vs. Cody Rhodes


And we kick off the in ring portion with a rematch from Summerslam. Sandow attacks at the bell, to the corner and beats down Rhodes. Shoulder blocks follow, and then Rhodes back with rights. Elbow off the second rope by Rhodes for 2. Gut buster suplex by Rhodes, and then chops in the corner follow. Rhodes sent to the apron, but then slams Sandown to the buckle and connects with a missile dropkick. Clothesline by Rhodes sends Sandow to the floor. Rhodes follows, rolls Sandow back in and covers for 2. Rhodes works the arm now, Sandow gets to his feet, works rights and then eats a back elbow by Rhodes. Sandow then sends Rhodes to the floor. Sandow follows, tosses Rhodes back in and connects with a suplex and then covers for 2. Head butt by Sandow, Rhodes fights back and heads up top but is tossed to the mat by Sandow, who covers for 2. We head to a commercial…

We are back from a commercial as Sandow covers for 2. Rhodes battles back, but runs into a knee to the gut. Russian leg sweep by Sandow, followed by the elbow with a wacky name and covers for 2. Sandow sets Rhodes on the top turnbuckle, follows up and elbows by Rhodes follow and then connects with a moonsault to a standing Sandow. They trade rights, backdrop by Rhodes. Clotheslines follow, dropdown right by Rhodes and into a roll up for 2. Sandow counters cross Rhodes, and covers for 2. Disaster kick connects for Rhodes, but Sandow rolls to the apron. Rhodes follows, Sandow stuns him off the ropes and then shoots Rhodes to the corner, counter into the O'Conner roll and Rhodes scores the win!

OFFICIAL RESULT: Cody Rhodes @ 11:00 via pin

-Brad Maddox is backstage and says that after last night's PPV, many stars had comments about what Triple H did. He reads comments from Dolph Ziggler, and then says that Ziggler will get a chance to show off tonight. Ziggler will face the Shield in a handicap match.

-Paul Heyman arrives with his left arm in a sling.




Paul Heyman Speaks


Paul Heyman, with arm sling, is in the ring and says that last night CM Punk was defeated by BRRRRROOCK LESSSSNAR. In life, like all rebellious children, Punk had to fly from the nest to prove himself. Heyman admits that Punk gave all Lesnar could handle. But where do they go from here? Well, it is time to end this family feud. He has been more of a father to Punk, and when big brother Brock slapped sense into Punk's head, he realized that it is time for forgiveness. Heyman says he forgives Punk, and says not to listen to the fans, because when Punk apologizes, Heyman will take him back. Heyman says they are better together, and when the prodigal son returns, they will attain heights that will dwarf what they have done, because Heyman loves Punk, and will take him back to the WWE Title, to the main event of WrestleMania, and together they will be the best in the world. Heyman leaves.


-The Funkadactlys run into The Bellas, and they get catty.

-Later tonight is Randy Orton's WWE Championship coronation.





Cameron and Naomi vs. Layla and AJ Lee


If you see a crazed Mexican man hit the ring, that's Acero. Layla and AJ attack before the bell and send Cameron to the floor. AJ takes control on Naomi as the bell rings, and locks in a cravat. Naomi battles back, counters a suplex but runs into a spin kick and AJ covers for 2. To the corner and AJ stays in control. Boots follow, and AJ on the back of Naomi with a sleeper. Naomi looks to make the tag, AJ mocks and yells at Cameron and then eats a leaping enziguri from Naomi. Tag to Layla, stops a tag to Cameron but Naomi gets a roll up out of nowhere for the win.

OFFICIAL RESULT: Cameron and Naomi @ 2:45 via pin




HANDICAP MATCH: Dolph Ziggler vs. The Shield (Reigns, Rollins and Ambrose)


Ziggler and Ambrose to begin. Lock up, Ambrose tries to take Ziggler to his corner, but escapes that. Takedown by Ziggler, using his amateur background, but Ambrose tags in Rollins. Ziggler with rights to Rollins, gets a backdrop and then to the corner and rights follow. Boot by Rollins, to the corner and a tag to Reigns. A big clothesline follows and Ziggler is down. Reigns slows things down and tosses Ziggler around a bit, tag back to Ambrose and he lays the boots to Ziggler. Quick tag to Rollins, and he continues the attack on Ziggler. Another tag back to Ambrose, rights follow and then some cross face shots by Ambrose. Ziggler battles back, gets a sleeper on Ambrose. Escape and a sleeper by Ambrose, but Ziggler with a jawbreaker to escape. Tag to Reigns, Reigns stalks Ziggler but then eats a dropkick and a neck breaker. Ziggler sends Rollins to the floor, ZIGZAG on Reigns. Tosses Ambrose to the floor, boot to Reigns and then gets a DDT for a close 2 as Rollins makes the save. Ziggler suplexes Rollins to the floor, and Rollins clutches his knee. Ziggler charges at Reigns and leaps at him but a sweet SPEAR by Reigns connects and that is all.

OFFICIAL RESULT: The Shield @ 6:00 via pin

-Shield bomb to Ziggler after the match as Rollins limps around a bit.





Non-Spoiler Match: Alberto Del Rio © vs. Sin Cara


Del Rio attacks Cara at the bell and lays in the boots. Cara with an arm drag and sends Del Rio to the floor, and then follows up with a suicide dive. And Cara apparently got hurt (wrist) on the dive and they end the match. That was awkward.

OFFICIAL RESULT: Alberto Del Rio @ 1:00 via Doctor's Stoppage

- Del Rio says he proved to be the best world champion in history last night, and also proved to the Latino community that they finally have someone to cheer for. He will be the one to represent his people as the champion, especially to all the other peasants. Ricardo Rodriguez appears and says that Del Rio is not a hero to him or the people. Ricardo then says he is happy that he does not have to be with Del Rio anymore. In fact, he represents someone new, someone the people love. ROB…VAN..DAM! RVD is out and they head to the ring and Del Rio and RVD brawl. RVD in control, looks for the frog splash but Del Rio escapes. RVD and Ricardo celebrate together.


-Zeb Colter cuts a promo about his guys being real Americans. They should be celebrated for their courage and their convictions, because they are pure. Unlike the people here tonight. Colter is ashamed of the illegals with debit cards he pays for and that do not even speak English. People that snuck across the border and stole jobs that they are wrongfully taking vacations on his dime.



The Real Americans (Jack Swagger and Antonio Cesaro) vs. The Prime Time Players (Darren Young and Titus O'Neil)


Young and Cesaro to begin. Cesaro with the early advantage, tags in Swagger and a slam by Young. Tag to O'Neil, off the ropes and a double shoulder block on Swagger. Boots by O'Neil in the corner, but Swagger gains momentum and tags in Cesaro. Gutwrench suplex by Cesaro and a cover gets 2. Tag back to Swagger, they double team O'Neil in the corner, and O'Neil tried to battle back but Swagger cuts him off. He works the knee of O'Neil, who escapes but gets cut off by Swagger. Slam by Swagger, Vader splash connects. Cesaro in and leaps over Swagger in to a double stomp and gets a cover for 2. O'Neil with the spinebuster, and then gets the hot tag to Young. Young with rights, a clothesline follows. Overhead toss by Young, and then tosses Swagger to the floor. Clothesline to Cesaro into the northern lights suplex and Swagger breaks up the count. Young then snags up Cesaro and hits the gutcheck and that is all.

OFFICIAL RESULT: Prime Time Players @ 4:40 via pin

-Rene Young interviews Big Show. He says that he and Henry will team up and go after the tag titles. Maddox shows up and boots Young, and then says that Show made disparaging remarks about Triple HH will face the Shield in a handicap match, with them being allowed in the ring all at the same time.


-Product placement with Footlocker. Fandango appears and dances with Summer. He likes sneakers, and then says his name and steals some shoes.

-We get highlights from Summerslam.

-Indy geeks in the back get interrupted by Ryback. This young man apparently took Ryback's locker and likely didn't shake hands with him. This leads to Ryback making the geek fill his bag with water. Come on Ryback, you're better than that, BE A STAR!




HANDICAP MATCH: Big Show vs. The Shield (Reigns, Rollins and Ambrose)


Tornado rules here, so the Shield can be in the ring at the same time. Show tosses Reigns to the floor right away, and then beats down Ambrose and Rollins. Rollins is working and seems to be fine from that knee scare earlier. Ambrose tossed, and then Rollins tossed to the floor. Show with a spear to Reigns as he tries to sneak back in and Show is in control. The Shield regroups on the floor, Ambrose and Rollins look to surround Show. Rollins sneaks in and then Ambrose in as well and leaps on Show's back with a sleeper. Show turns that into a side slam. Rollins in and a head butt by Show takes him down. Show then stands on Rollins' back, which had to suck, and then tosses him to the floor. Clotheslines to Ambrose, shoulder block follows. Show calls for the chokeslam, but Rollins in and chop blocks the knee of Show. Dropkick by Ambrose, knee strike off the top by Rollins gets 2 as Rollins then clutches at that knee again. Show battles back and suplexes both Ambrose and Rollins, Reigns back in with the spear on Show. They look to get the Shield bomb on Show, and they do! They all cover Show for the win. That was fun.

OFFICIAL RESULT: The Shield @ 4:00 via pin





CM PUNK SPEAKS


CM Punk makes his way to the ring, selling the injuries of last night's battle with Brock Lesnar. Punk says is not exactly sure what to say right now. But he knows Heyman was out here earlier, and pushed the buttons like he always does. Someone heckles Punk, and he says he has the right, but he then challenges him to get in the ring. Punk is pissed off and wants to fight. He told he due to be a man or be a bitch and shut his mouth. Anyway, Punk says Heyman promised him the WWE Title and WM Main Event, and that is what Punk wants. If an apology gets him all of those things, then come out here and you may just get what you want.

Heyman along with Curtis Axel make their way out to the ramp. Punk says that he cannot compete tonight, but he is ready to work because it is all he knows and all he has. He lost a fight last night, he got his ass kicked but he is still here. Punk says he is sorry, sorry he took his eyes off of Lesnar to get revenge on Heyman and that he did n take Heyman's arm home with him or break his face. He will choke Heyman out next time, wake him up, spit in his face and rip that arm off. He vows revenge on Heyman and wants to do it right here and now. Heyman says that he should apologize. He is sorry, sorry for what is about to happen to you. He sends Axel to the back to tape his hands up for a fight. Heyman says he is not the fat guy in the crowd. He is Punk's worst nightmare, and so help him God, if Punk is still in the ring after commercial, Axel will be sent to the ring and he will finish the job that Lesnar started last night.


-Punk is sitting in a chair, waiting on Axel. Heyman and Axel return and here we go with our brawl. He slams Axel into the chair and then nails him with it. Punk tosses Axel to the floor and the brawl continues as Axel battles back on the floor. After a chop Punk fights back with knees, but then gets slammed into the barricade. Punk manages to toss Axel over the barricade and goes after Heyman. Punk then turns around and doves over the barricade onto Axel! Punk grabs the ring bell and nails Axel in the gut with it. Into the ring they go and Punk looks for a GTS, but Axel escapes and chop blocks out Punk's leg. Axel then works over the leg, and then uses the chair to smash at the leg of Punk. Another shot to the knee by Axel, and then hits his neck breaker on Punk. He grabs the chair and wraps it around Punk's leg as Heyman says Punk broke his heart and demands that Axel break his leg. Axel misses on the attempt to Pilmanize the leg, and then uses the chair to nail Axel a few times. To the floor and Pun repeatedly tosses Axel into the steps. Punk then gets a GTS onto the steps to lay out Axel. Punk stares down with Heyman.


-They're here…



Bray Wyatt w/Harper and Rowan vs. R-Truth


Wyatt charges Truth and slams him to the corner. They trade rights, and then Truth counters and gets the leg lariat. Harper looks to get involved, but just distracts Truth as Wyatt gets the charging cross body attack. Wyatt then yells at Truth to get up and connects with a corner splash. He then connects with sister Abigail for the win.

OFFICIAL RESULT: Bray Wyatt @ 1:00 via pin

-They Wyatt clan poses.


-We get a matador themed video, hyping the new gimmick for Epico and Primo. Los Matadores, coming soon.



3MB (Slater and Mahal) w/McIntyre vs. The Usos (Jimmy and Jey)


Slater in for 3MB to begin, works a go behind and then Jey counters, tags in Jimmy and double chops and elbow drops connect for 2. Off the ropes and a back elbow by Jimmy, chases Slater to the apron and McIntyre with a cheap shot and 3MB take control. Mahal tags in, works over Jimmy with boots. Neck breaker by Mahal, and then a knee drop connects for 2. Chinlock by Mahal, Jimmy fights back but then gets slammed down by Mahal. Slater in and gets a kick on Jimmy, covers for 2. Slater with the boots on Jimmy, jabs follow as Slater dances around. 3MB remains in control as Slater covers for 2. Jimmy tries to escape a Chinlock, does, counters a slam and gets an enziguri on Slater and both men are down. Tags to Jey and Mahal. Jey in and cleans house, uppercuts to Mahal and then a shoulder bloc connects. Corner forearm, followed by the Samoan clambake and a cover gets 2 for Jey as Slater makes the save. It breaks down, Slater tossed into McIntyre, double superkick on Mahal and Jey dives to the floor (tags Jimmy on the way out) and then Jimmy with the big splash finishes Mahal.

OFFICIAL RESULT: The Usos @ 5:00 via pin




The Miz vs. Wade Barrett


Barrett attacks right away, snags a side headlock, off the ropes and a shoulder block by Barrett. Off the ropes, flapjack by Miz. Corner clothesline connects for Miz, he heads up top and Barrett avoids him and then connects with a big boot and covers for 2. Barrett connects with another boot and sends Miz to the floor. Barrett follows, and then lands a Cactus jack like elbow from the apron. He rolls Miz back in and covers for 2. Miz tries to battle back, to the apron and slides back in and gets a sunset flip on Barrett for 2. Barrett slams Miz to the corner, delivers some shots and then a snap mare and into a cover for 2. Back to the Chinlock now for Barrett, crowd chanting for Barrett now. Miz gets to his feet, elbows out, and then gets a jawbreaker. Boot my Miz, get a forearm off the ropes and then a knee lift and clothesline. Miz counters a boot by Barrett, and gets a dropkick to the leg in the corner. Barrett counters a figure four, sets Miz up top but Miz fires back and then gets a sunset flip counter, but uses it to get the figure four but out of nowhere, Fandango hits the Alabama Jam off the top for the DQ finish.

OFFICIAL RESULT: The Miz @ 5:00 via DQ

-Fandango and Summer Rae dance in celebration.

-Brad Maddox walks and meets with Stephanie. He says that security has informed him that Daniel Bryan is back in the building. She thanks him for the update and then heads into Vince's office.




Randy Orton's Championship Coronation


The roster is on the ramp for the ceremony.

Triple H, Vince and Stephanie are all in the ring, with the Shield standing guard right in front of the ring.

Vince welcomes us to this momentous occasion, one with a champion they can all be proud of. He is proud of Triple H for doing the right this, he saw the light. They hug. "YOU SOLD OUT" chants for Triple H, and says this is where he should explain himself. He says it always makes him laugh because the fans are short sighted. He did what he did last nigh to ensure the future of the WWE. He did it for the fans, each and everyone of them. For the fans, for their children, for their children's children and for the wrestlers on the ramp. He did it for Vince, for Jess McMahon, for Vince Sr., he did it so that this will be here long after Vince is gone. He did this for Stephanie and their children, to protect the future. He likes Daniel Bryan and thinks they are friends. He is a fan, and Bryan is a good little technician. He gave Cena hell of a match and deserved to win, but lets be honest, WWE Champion and face of the WWE? No. No. You deserve better than that. All of the fans deserve better than that. The complete package, they deserve "A+" talent, never settle for less, and that is what he gave them last night. He is willing to make the sacrifice. Forget Bryan, how did he feel about this? Did Triple H want to do this? Did he want to throw away Bryan's 15-years of blood, sweat and tears because Bryan over achieved? Triple H says it hurt him to do it, and he did with a guy he doesn't even like, he buried his feeling to do what was right for the fans. And for Bryan to say he had an issue with it, he doesn't care and if Bryan has an issue with this is just being selfish. This isn't all about Bryan, and Bryan should check his ego, just like Triple H does each and every week for the business. And now he will do what needs to be done. He will put aside his personal opinions and bring out the future of WWE, the coal that has become a diamond, the new WWE Champion Randy Orton.

Orton makes his way to the ring. Orton shakes hands with Vince and Triple H, but Stephanie decides to give him a big old hug. Orton then says that he told us so. He said he would cash in and that we would not see it coming. And now he is the 10-time champion, the apex predator of the WWE. He isn't in to saying thank you, but he owes all of this to Triple H. They shake and hug, because brothers gotta hug man. Orton then says the fans should stand and respect Triple H because he deserves it.

Triple H then says he knows Bryan is in the building, and wants to get this all in the open like men. He offers for Bryan to come to the ring and have a good cry so he can move on with his little career. Triple H then says that the Shield is intimidating and asks them to move to the side, and says that no one should touch Bryan. Triple H calls out Bryan again, and asks the crowd is they want to see Bryan and leads them in a YES chant and plays his music.

Bryan then appears and makes his way to the ring. But the Shield attacks Bryan anyway. Bryan fights back and tries to get into the ring, but is pulled back. Bryan continues to battle and gets the better of the Shield and heads to the ring as Triple H invites him in. Reigns sneaks out of nowhere and spears Bryan before he can get into the ring. The Shield continues their attack on Bryan, but before they can Shield bomb him, Triple H asks Bryan to come into the ring now that he has been beaten down. Triple H mockingly says, "you can do it, that's the fighting spirit, you can do it. Fight for it, come on and lets talk." But as he gets into the ring, Orton hits an RKO to lay out Bryan.

The McMahon family and their corporate champion stand tall to close out the show.

-Thanks for reading.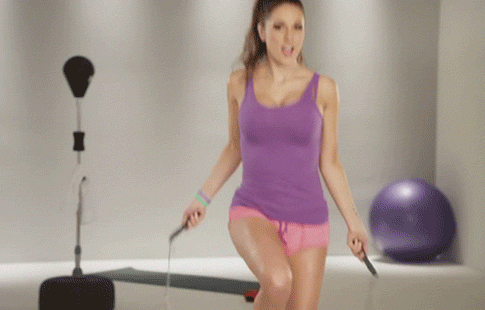 Have you checked out the Csonka Podcasting Network? If you haven't, you should We run anywhere from 15-20 shows a month, discussing pro wrestling, the world of MMA, the NBA, general sports, popular TV series of the past, bad movies, battle rap, interviews, MMA & Wrestling conference calls and more! Around 10 different personalities take part in the various shows, which all have a different feel; so you'll likely find something you like. All of the broadcasts are free, so go ahead and give a show a try and share the link with your friends on the Twitter Machine and other social media outlets! Running since May of 2011, there are currently over 350 shows in the archive for you to listen to.





Larry Csonka is a Pisces and enjoys rolling at jiu jitsu class with Hotty McBrownbelt, cooking, long walks on the beach, Slingo and the occasional trip to Jack in the Box. He is married to a soulless ginger and has two beautiful daughters who are thankfully not soulless gingers; and is legally allowed to marry people in 35 states. He has been a wrestling fan since 1982 and has been writing for 411 since May 24th, 2004; contributing over 3,000 columns, TV reports and video reviews to the site.



Your heart is free. Have the courage to follow it…TO CSONKA'S TWITTER!

http://www.twitter.com/411wrestling
http://www.twitter.com/411moviestv
http://www.twitter.com/411music
http://www.twitter.com/411games
http://www.twitter.com/411mma
comments powered by