SPOTLIGHTS
Tremendous Tirades 9.21.13: Ring of Honor TV
Posted by Larry Csonka on 09.20.2013

Anderson vs. Elgin II…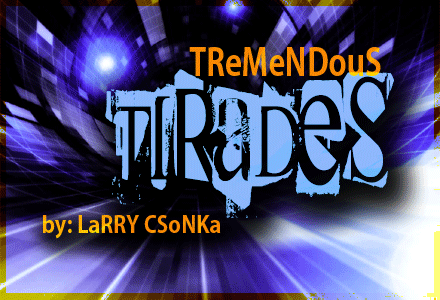 Introduction
As a reminder, this will not be another traditional recap, but instead it will be a mash up of the Rs, Instant Analysis and my usual Twitter ramblings I would do during the shows; completely uncensored and as the ideas flow unfiltered to the old keyboard. As always, I encourage discussion and even disagreement, just do so in a respectful manner. I will be doing the review for Raw and most PPVs and iPPVs going forward.

---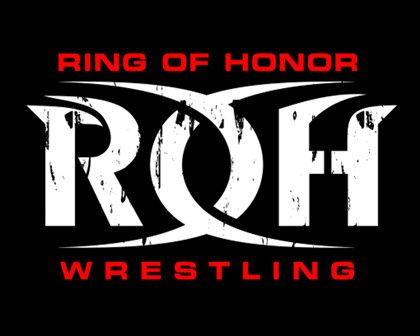 ~ROH TV~
~9.21.13~
~EPISODE 105~
~Anderson vs. Elgin II…~
The recap is running one day early, due to the Death Before Dishonor event taking place tonight, and the fact that the new champion will be revealed before ROH TV airs tomorrow.


Matches taped at the Manhattan Mayhem V event.


Kevin Kelly and new talent scout Prince Nana are on commentary.

ROH World Title Tournament Match: Michael Bennett vs. Tomasso Ciampa: Maria has been banned from the building. There is a lot of blurring of parts of the crowd, likely due to "inappropriate clothing" or some shit. Come on Sinclair Broadcasting, the last thing you want is your product to be even less athletically pleasing than it already is. Ciampa ran wild early until he got caught in the tree of WHOA, and then Bennett worked the knee. Call him Mike or Michael, it doesn't matter, Bennett does nothing to impress me most times. Once Ciampa was done running wild, this slowed badly and honestly became a chore to watch. Bennett tried to do his ode to CM Punk, which Ciampa cut off, but even that didn't get the reaction Bennett wanted. They teased Bennett doing the apron piledriver, and considering Whitmer's injury, wasn't the best of things to do. Ciampa won with a kryptonite crunch on the floor, and then rolled Bennett in for the win. I am glad they didn't go on after that, this is the opener on the TV show, so you do not have to go all out. Unfortunately this was a below average match, with Ciampa winning after 14 LONG minutes.

Rating (1-10): 5.5


ROH World Title Tournament Match: Roderick Strong vs. Kevin Steen : After the lackluster opener, Steen and Strong came to save the show. Former world champions going for broke in the opening minutes, hitting some of their signature shit and fans buying near falls moments into the match. I really liked how Kelly made it a point to note that these men were fighting to become not only the ROH Champion, but also a two time ROH Champion. With there being 18 world champions since 2002, and only one man doing it twice (Austin Aries) that is an important and valuable storytelling tool. This was so much better than the opener, both guys constantly going for the win, and using a lot their arsenal to do so. Steen finally connected with the package piledriver after 10-minutes or so of action. I love that this had a great sense of urgency, but they also didn't blow their wad before the main event. Strong and Steen get the show back on track.

Rating (1-10): 8.0



ROH World Title Tournament Match: Michael Elgin vs. Karl Anderson: We get a video package from Elgin vs. Anderson from ROH TV back in May. Anderson scored the win there, and the video package from that match was a great way to set the stage here. A lot of people questioned the win by Anderson then, but with Elgin winning here and moving onto the tournament finals, the return victory means more. Also, with them tied 1-1, of they bring Anderson back down the line they have a build in rematch set, especially if Elgin wins the title. This match had a good sense of urgency like Steen vs. Strong, but this started much differently, as they played the power vs. power game. The crowd really seemed to appreciate the difference and reacted well to it. This was a really well worked and well put together match, with both guys bringing it, and Elgin looking great in victory. Not only does he get revenge, but he also got to survive stuff like a super ace crusher off the ropes to do so. This was a great plan, great execution and great crowd reaction. A few backfists, a buckle bomb and the Elgin bomb closed out a great victory for Elgin. This was upper tier of the free TV matches of the year (along with Elgin vs. London) without doubt.

Rating (1-10): 9.25




The Tirade


Once again, this was a focused show and needs to be because they have everything invested into the title tournament right now. I like the must see feel to the shows as we head towards the crowning of a new champion. I hope that they can keep that going.
One thing I really didn't like, outside of the opener being weak, was that I did not think that Prince nana was all that good on commentary. Maybe he'll improve, but week one was not a good start. Elgin vs. Anderson and Steen vs. Strong carried the show, and Elgin is on a roll right now as far as in ring quality goes. ROH made great use of their TV to put on the title tournament matches, but the one thing that they did not do was do any hype for Death Before Dishonor. I know the event takes place on a Friday and the TV airs on a Saturday, but they could have run down the card and gave ordering information for the VOD. I just do not see how you can run the show without building the show you're crowing a new world champion.

Show Rating: 7.5

As a reminder, I will be going by the 411 scale…

0 - 0.9: Torture
1 - 1.9: Extremely Horrendous
2 - 2.9: Very Bad
3 - 3.9: Bad
4 - 4.9: Poor
5 - 5.9: Not So Good
6 - 6.9: Average
7 - 7.9: Good
8 - 8.9:Very Good
9 - 9.9: Amazing
10: Virtually Perfect

The final rating is not simply an average of the rated segments above. The rating takes them into account as well as the segments that are small but not scored, the flow of the show, the overall booking, build to PPV, crowd reactions, and so on and so forth.

---
Have you checked out the Csonka Podcasting Network? If you haven't, you should We run anywhere from 15-20 shows a month, discussing pro wrestling, the world of MMA, the NBA, general sports, popular TV series of the past, bad movies, battle rap, interviews, MMA & Wrestling conference calls and more! Around 10 different personalities take part in the various shows, which all have a different feel; so you'll likely find something you like. All of the broadcasts are free, so go ahead and give a show a try and share the link with your friends on the Twitter Machine and other social media outlets! Running since May of 2011, there are currently over 350 shows in the archive for you to listen to.



Larry Csonka is a Pisces and enjoys rolling at jiu jitsu class with Hotty McBrownbelt, cooking, long walks on the beach, Slingo and the occasional trip to Jack in the Box. He is married to a soulless ginger and has two beautiful daughters who are thankfully not soulless gingers; and is legally allowed to marry people in 35 states. He has been a wrestling fan since 1982 and has been writing for 411 since May 24th, 2004; contributing over 3,000 columns, TV reports and video reviews to the site.

Your heart is free. Have the courage to follow it…TO CSONKA'S TWITTER!

http://www.twitter.com/411wrestling
http://www.twitter.com/411moviestv
http://www.twitter.com/411music
http://www.twitter.com/411games
http://www.twitter.com/411mma
comments powered by