SPOTLIGHTS
411's WWE Raw Report 9.23.13
Posted by Larry Csonka on 09.23.2013

Daniel Bryan led the locker room in an 11 on 3 handicap match main event against the Shield, CM Punk looked for revenge on Paul Heyman, Randy Orton tried to take RVD out of action, Big Show was ordered to knock out the Miz and much more! Check out 411's complete WWE Raw Report for all the details!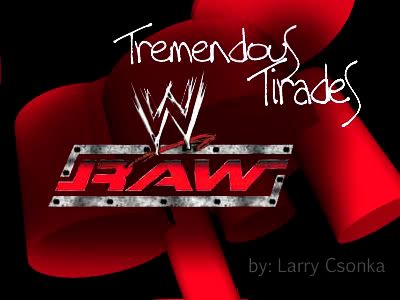 Old school graphic…

Welcome to 411's LIVE WWE Raw Report 9.23.13
Championship Roll Call:
WWE Champion: VACANT
World Champion: Alberto Del Rio
US Champion: The Shield's Dean Ambrose
IC Champion: Curtis Axel
Unified Diva's Champion: AJ Lee
WWE World Tag Team Champions: The Shield's Seth Rollins and Roman Reigns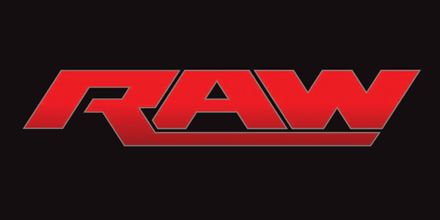 They mention the passing of Angelo Savoldi at the beginning of the show.


Highlights of Bryan winning the WWE Title, then getting stripped of the title, and last week's uprising.


The members of the locker room that charged the ring last week are on the ramp. Stephanie and Triple H make their way out and head to the ring. The Shield are also out there to protect Mr. and Mrs. H. Stephanie and Triple H play to the crowd as we see the ten guys (Usos, Ryder, RVD, Gabriel, Truth, Ziggler, Prime Time Players, Kofi) and then say that they are here to thank them. They thank them for taking matters into their own hands and being men. Stephanie and Triple H know they did no do it to help Daniel Bryan. RVD gets on the mic on the ramp and says they were fighting for Daniel Bryan. RVD says they would screw them just as they screwed Bryan. Triple H finds this hard to believe and asks what Dolph thinks. He reminds Ziggler that Bryan has squandered his chances, chances maybe Dolph should have. Stephanie then plays mind games as well, noting that the chances Bryan got could have been theirs to be the face of the company. They then say the Shield ran all over this place since they arrived. They beat down each and every one of them on the stage. Triple H will give them a chance to get out their frustrations, when they compete in an elimination handicap match against the Shield. They also get a partner to fight with them, the man who gets another chance at the WWE Title at Battleground, a man who thinks he is better than them, Daniel Bryan. It will be an 11 on 3 handicap match. Stephanie wants to thank the WWE Universe as well, as they get to vote on who faces Randy Orton tonight. They can choose Truth, Ziggler, or RVD. USE THE APP TO VOTE. Triple H then says what is good for the fans is what's best for business.


CM Punk will address his loss to Paul Heyman at the Night of Champions PPV later tonight.




Non-Title Match: Alberto Del Rio © vs. Kofi Kingston


Lock up, to the corner and Del Rio with a kick to the gut of Kofi. Off the ropes, counters and a shot to the back of the head by Kofi. To the corner, counter and a RANA by Kofi. Del Rio sent to the floor, and then hits a nice flip dive onto Del Rio. Back into the ring they go, corner mount by Kofi, rights follow and then an uppercut and cover for 2. Superkick to the gut by Del Rio stops that, a snap suplex follows and Del Rio covers for 2. Chinlock by Del Rio, Kofi fights out, but then gets slammed down. Del Rio then chokes him out in the ropes, to the floor and then kicks Kofi in the face. Back in the ring they go, body shots by Kofi, off the ropes and a kick by Kofi. A dropkick by Kofi sends Del Rio to the floor. Kofi fakes the suicide dive as Del Rio runs away, and we head to commercial…

Back from commercial as Del Rio has taken control of things, lands a kick and then covers for 2. During the break, Del Rio posted Kofi, targeting the arm. Del Rio continues to work the arm, Del Rio then counters a sunset flip and attacks the arm again. Rights by Kofi, tries to set Del Rio up top but has issues with the arm. Del Rio then grabs an arm bar in the ropes to continue the punishment. A clothesline by Del Rio connects, to the corner and Kofi tries to battle back with kicks. Rights follow, to the corner, back elbow by Del Rio, off the 2nd rope and Kofi connects with a dropkick. Kofi starts to fire up, clotheslines and dropkicks, but Del Rio with a kick to the bad arm stops that. Kofi then gets the SOS out of nowhere for a close 2 count. Kick by Kofi, off the ropes and then hits the boom drop. Looks for trouble in paradise, countered into a German by Del Rio for 2. Double stomp by Del Rio, looks for the arm bar, Kofi counters and then counters the tilt a whirl into a pin for 2. Kofi with a kick out of the corner, but then misses the top rope cross body. Del Rio posts Kofi again, cross arm beaker applied and Kofi taps.

OFFICIAL RESULT: Alberto Del Rio @ 14:00 via pin


CM Punk breaks his silence later tonight.



Rene Young is with The Miz. We get to see the beating by Orton on Miz last week. Just as Miz is about to speak, Triple H arrives. He says that he cannot let Miz around Orton tonight, due to his condition, but since he is the must see superstar, he will give the fans Miz TV. And the Miz's guest will be the Big Show.


Cole discusses the Rhodes family situation, as we get footage in the background.


The Wyatt Family makes their way to the ring.



Wyatt Family (Harper and Rowan) vs. The Prime Time Players (Young and O'Neil)


Harper and Young to begin, and Harper just grabs Young and tries to rip his head off. Boots by Young, rights follow but then a big boot by Harper connects. Tag to Rowan and he slams Young as he wears his goat mask. Head butts by Rowan; elbow drop follows and then slams Young to his corner. Tag to Harper, they beat down Young and remain in early control. Young looks for a tag; shoulder block by Harper gets 2. Tag back to Rowan, knee drop follows. As Young again tries to battle back, eats a back breaker. Rowan gets slammed into Harper, but Young cannot escape and gets double-teamed in the corner again. We lost the lights for a minute, but they came right back. Young again fights back, looks for the tag, kicks Harper away and then gets the tag to O'Neil. O'Neil on fire with the shoulder blocks and rights. To the corner, corner splash connects. O'Neil takes out Rowan with rights, Young then clotheslines Rowan to the floor, but Harper decapitates O'Neil with a clothesline and that is all.

OFFICIAL RESULT: The Wyatt Family @ 4:00


After the match Bray attacks Young and hits Sister Abigail. The Wyatt Family poses over the fallen bodies of the Prime Time Players.





MIZ TV WITH THE BIG SHOW


Miz says he is banged up and pissed off. Randy Orton humiliated him in front of his friends, family and his mother. Miz says you can knock him down, but he will not keep him down. Payback will come and it will be awesome. But last week, a beloved WWE hall of famer was also hurt, because Dusty Rhodes was knocked out by the Big Show.

Show makes his way out, and Miz discusses their history and says he respect him, but wants to know how he could do that to Dusty last week. Show will not answer, and Miz says he knows that Show had to do what he had to do because of his personal issues, which are being taken advantage of. Miz says they are trying to break Show, because he is the biggest, and if Show gets broken, they think they can break anyone. But the locker room is stepping up, and he can to step up as well. Stand up to Stephanie…

Stephanie McMahon now makes her way out, because it is best for business. Show hands her a mic, and she says that he needs to not berate Big Show. Plus what he was saying was borderline slander. Miz says to take her legal threats and shove them up her, well she cut him off. Stephanie then says Miz got humiliated last week, and he also knows he isn't a major player, because he peaked too early. She then calls him a utility player. They send him out for early media, send him off to a far off corner of the world or to a supermarket that needs promotion, because he is their guy. Last week he failed his friends, family, his mother and himself. Orton dismembered him, because he couldn't measure up. But here he is, not knowing any better, and she demands Show knock him out. Show doesn't hesitate and drops Miz like a bad habit. Show leaves as Stephanie's music plays.




The WWE Universe has selected RVD as Orton's opponent with 57% of the vote.



Randy Orton vs. Rob Van Dam w/Ricardo Rodriguez


The Chicago crowd is happy to see RVD, great reaction for him. Orton with a boot to the gut and then takes RVD to the corner and beats him down. Float over by RVD, misses the kick as Orton rolls to the floor. Orton makes his way back into the ring, RVD connects with a kick this time and then attacks Orton in the corner with strikes and shoulder blocks. Another kick by Orton, who bails to the floor again. Baseball slide dropkick by RVD keeps Orton on the floor. RVD to the apron, Orton trips him up and we head to a commercial…

We are back from commercial as Orton stomps on RVD's head. Orton covers for 2. RVD fights back, lays in the kicks and then goes for and connects with rolling thunder for 2. RVD then misses the split legged moonsault, Orton hits the hangman's DDT and takes back control. Orton sets for the RKO, but RVD counters with a kick to the face and roll up for 2. Rights by RVD, to the corner and Orton sidesteps the monkey flip, but RVD gets the kick off the ropes. Up top now, Orton up and RVD hits a cannonball off the top. RVD back up top, Orton crotches him and then charges and kicks RVD off the top and to the floor. Orton follows, and picks RVD up and slams him to the table. Orton then tosses him to the barricade. Both men get counted out.

OFFICIAL RESULT: Double countout @ 11:00


Orton exposes the metal of the barricade and drops RVD back first onto it. He then tosses RVD to the steps and chases the referee away. Orton then slams RVD to the steps once again, and then tosses him over the announcer's table. Orton takes the top off the table, and then decides to toss RVD back into the ring. He then sets RVD on the corner and then spikes RVD with the hangman's DDT. The trainer and referee are in to check on RVD.



The latest Los Matadores promo airs. They debut next Monday on Raw. Please be Cody and Dustin.


During the commercial break, as RVD was being helped to the back, was attacked by Alberto Del Rio.


They hype the new WWE video game. The roster was revealed today, which you can check out here.


The Bellas are backstage, and Randy Orton appears. He promises to do worse to Orton, and then says Brie can upgrade to a real man. Orton says he is a real man and a real champion, something the little goat face Bryan will never be.


We get to see wedding footage from the Triple H DVD, which is released tomorrow.


AJ meets with Stephanie backstage. She mentions that AJ was not always lucky in love, and gives her a copy of the Triple H DVD. AJ wants to talk about the divas tag match later tonight, and wants the Total Divas to go away like their show. She doesn't think she should be treated this way. Stephanie gets in her personal space, and says that the company is her personal space. AJ will compete, and if not, she may not be champion much longer.




Fandango w/Summer Rae vs. Santino


Fandango dances to begin the match, which leads to Santino showing him some moves. Jabs by Santino, off the ropes and Santino misses a cross body. Off the ropes and a knee to the gut by Fandango. Santino fails at his kip up, leading to Fandango dancing and laying the boots to him. Santino sent to the corner, Fandango covers for 2. Fandango works the body scissors and shots to the ribs of Santino. Santino escapes, gets a roll up for 2. Clothesline by Fandango, and then covers Santino for 2. Abdominal stretch by Fandango. Santino escapes, hip toss connects. Head butt follows and now Santino goes for the cobra. He dances, Summer Rae distracts him and Fandango attacks and hits a suplex. Fandango up top, Santino up but gets knocked off. Alabama Jam by Fandango, and that is all.

OFFICIAL RESULT: Fandango @ 3:00 via pin


Kofi has tweeted that he is getting taped up and is ready to go for the big elimination match later.





CM PUNK RETURNS TO CHICAGO


CM Punk is out, wearing a Blackhawks Jersey. Man, that CM Punk fella is popular. It was announced on the App that Punk will face Ryback at Battleground. Punk says that the Chicago crowd ruined his perfectly good mood. He hasn't smiled in eight days, but this crowd did it. He wanted to bring the Stanley Cup here, but it is getting engraved. He is upset that he let people down. He is ok with letting himself down, but hates letting others down. He wants to apologies for letting the people down, because Heyman pinned him. It will read in Grey's Sports Almanac that Heyman defeated Punk. He has lost before, and can deal with that, but this time is different. He feels that maybe he cannot do this, that he doesn't deserve to wear this sweater, or to be here in front of these fans or to even say he is from Chicago. But then he comes out to this ovation, and he wears the sweater with pride, and remembers the Hawks coming back after being down to the Red Wings. The Hawks did not feel sorry for themselves, they put their head down and they worked hard and they won the series in overtime. That's the Chicago way. Sometimes we lose and we get beat up; but we come back and we work hard and we win. He is proud of the city, the team, the sweater and these God Damn fans! He will come back and he will win, because that is the Chicago way. He is here to fight, and he doesn't care who.

Paul Heyman makes his way, singing "New York, New York" while driving a little scooter. What a rascal. Punk promises to beat hi down worse than he did at Night of Champions. And he will do it because he has 18,000 people that will bail his as out after he does. Heyman doesn't need reminded of the beating he suffered at the PPV. he suffered a relapse, and is confined to the scooter. He takes solace in he fact that he can walk through life, saying he beat CM Punk. Heyman says it is not his fault, because it is all about geography. Punk is from Chicago, the second city; second place teams, second class people, and lets face facts, Punk is the second best in the world. Heyman then shows the images of Ryback attacking Punk and himself pinning Punk. He may be a walrus, but he pinned the biggest shark in the city of Chicago. Punk say she is not stupid because he knows how this ends. He will go and get Paul, but when he makes a move, can the two goons Paul has get to him faster than he can get to Heyman. All he needs is two seconds, because he will rip his face off. Heyman says if he makes a move, not only can he beat him, he beat him with both hands tied his back! And with that, Heyman tries to leave, but the scooter will not move. Punk drops the mic and charges at Heyman. But just as he gets there, Axel and Ryback attack and save Heyman. Punk tries to battle back, sends Axel to the stage and then dives onto Ryback who was on the floor. Punk unloads with rights and slams Ryback to the lighting wall. Axel returns, but eats a kick to the face. Ryback then clotheslines Punk in the back of the head and slams Punk into the lighting wall. He rips off the Blackhawks sweater and slams Punk on a giant rolling box Ryback then press slams Punk off the box THROUGH a table and that bump looked as if it SUCKED. Heyman then rises from the scooter, IT'S A MIRACLE! HE CAN WALK! He jumps down to the floor, hands Ryback the mic, and he says, "This is what happens to bullies."



Back to the show and Punk is being attended to by the referees and medical personnel. Punk refuses medical attention.



Natalya, Naomi, Cameron, Nikki and Brie w/Eva Marie vs. AJ Lee, Alicia Fox, Layla, Tamina and Aksana


Natalya and Fox to begin. To the corner they go, Fox with knees and then a big boot sort of connects. She covers for 2. Fox misses a splash off the ropes, Brie tags in and hits some dropkicks. Running knee to Fox, starts to knock some of the heels to the floor and AJ sneaks in and slams her to the mat by her hair. Brie back with the face buster and that is all.

OFFICIAL RESULT: Natalya, Naomi, Cameron, Nikki and Brie @ 2:00


The Shield talks about their handicap match tonight. Ambrose says that they appear to be thrown to the wolves, but they are the hounds that will hunt down the wolves. Every time their backs are against the wall, they change things, they win, and they do what is best for business.





DANIEL BRYAN SPEAKS


Daniel Bryan makes his way to the ring, quite popular this Daniel Bryan. Bryan puts over the crowd, and then discusses last week. He says he was stripped of the title for collusion with a referee. He discusses the absurdity of the accusation, but says you don't need to fast count a guy when he is knocked out. It seems strange that after firing Scott Armstrong, gave him a lot of money to leave, which is weird. He doesn't know what happened at Night of Champions and he doesn't care. It also doesn't matter what Randy Orton shows up to Battleground, because he will take back the WWE Championship. He is sick of Orton hiding behind his boss' skirts, because when he wakes up after the beating from this B+, goat faced troll, and all of the plans have failed, he will only hear one word, "YES! YES! YES! YES! YES!!"

The Shield makes their way to the ring. GOLDUST AND CODY rush out of the crowd and attack the Shield! Security and agents rush out to grab the brothers and take them away.



On Friday's Smackdown, Dolph Ziggler faces Dean Ambrose for the US Title.



11 on 3 Elimination Handicap Match: The Shield (Reigns, Ambrose and Rollins) vs. Daniel Bryan, The Usos, Zack Ryder, RVD, Justin Gabriel, R-Truth, Dolph Ziggler, The Prime Time Players, Kofi Kingston


Kofi and RVD are all taped up due to the beatings they took earlier today. Rollins and Jimmy Uso to begin. Tag to Ziggler after Jimmy takes control, head butt and takes Rollins to the corner. Rollins battles back, takes Ziggler to his corner and they beat him down. Ambrose tags in, works over Ziggler with chops in the corner and then tags Rollins back in. he and Reigns beat down Ziggler, Rollins then stops a tag attempt, and tags in Ambrose. Ziggler back with a dropkick and tags in RVD. Clotheslines from RVD, kicks follow. Rolling thunder countered and Ambrose hits RVD in the inured ribs. RVD gets posted, and Ambrose hits the bulldog driver, and RVD is gone. We head to a commercial…

Back from commercial and Kofi is in, Rollins tags in Ambrose and they work over Kofi's injured arm. Ambrose works a hammerlock, takes Kofi to the corner but Kofi comes back with the big cross body and gets 2. Kofi works for a tag, but Ambrose attacks the injured arm and then the bulldog driver finishes Kofi.

O'Neil is for the face team, tosses Ambrose around a bit but Ambrose tags in reigns. They do the big man stand off, lock up and Reigns takes O'Neil to the Shield corner and they beat him down. O'Neil fights back, but eats a spear from Reigns and he is done.

Justin Gabriel in, some offense, SPEAR and he is gone. Zack Ryder in, hits a dropkick and then the broski boot is COUNTERED by a spear and Ryder is gone.

Daniel Bryan is in, he runs wild on Reigns and then the rest of the Shield. Shotgun dropkick in the corner to Reigns, tag to the Usos, superkick and top rope splash all connect and Reigns is GONE! Apparently this was the first time Reigns was pinned in WWE. We head to a commercial…

Back from commercial and Darren Young is in. Ambrose gets tagged in, and he takes control. Quick tags for Rollins and Ambrose as they continue to keep control on Young. Young battles back, overhead throw on Ambrose. Northern lights suplex follows for 2. Young looks for the gut buster, tag to Rolling as he rolls up Ambrose, and Rollins with the top rope knee of doom and Young is gone.

Ziggler in now, runs wild on Rollins and beats down Rollins in the corner until Rollins gets a flatliner into the turnbuckles. Tag to Ambrose, works over Ziggler and then whips him to the corner to continue the assault. Ziggler then hits the Zigzag out of nowhere and Ambrose is gone.

Rollins is left 5 on 1 here, drags Ziggler to his corner and attacks. Rollins works a chinlock now, tries to keep Ziggler grounded. To the corner, back elbow by Ziggler and then a DDT connects. BOTH men are down. Truth tags in, gets the flying forearm, boot, gord buster suplex and Rollins kicks out at 2. Rollins counters Truth and hits a killer stomp to the back of the head and that is all for Truth.

Bryan, Ziggler and the Usos surround Rollins to give him a taste of his own medicine. Gang attack on Rollins, Ambrose and Reigns are back. They get tossed before they can do anything. Ziggler takes Ambrose out. DOUBLE USO DIVE follows. Rollins and Bryan are left as the others are on the floor. Top rope head butt by Bryan connects on Rollins, running knee strike and that is all.

OFFICIAL RESULT: Usos, Bryan and Ziggler @ 23:00


Bryan celebrates with the YES chants as the commentary team says he has established himself as a locker room leader.


-End scene.

-Thanks for reading.

Have you checked out the Csonka Podcasting Network? If you haven't, you should We run anywhere from 15-20 shows a month, discussing pro wrestling, the world of MMA, the NBA, general sports, popular TV series of the past, bad movies, battle rap, interviews, MMA & Wrestling conference calls and more! Around 10 different personalities take part in the various shows, which all have a different feel; so you'll likely find something you like. All of the broadcasts are free, so go ahead and give a show a try and share the link with your friends on the Twitter Machine and other social media outlets! Running since May of 2011, there are currently over 350 shows in the archive for you to listen to.





Larry Csonka is a Pisces and enjoys rolling at jiu jitsu class with Hotty McBrownbelt, cooking, long walks on the beach, Slingo and the occasional trip to Jack in the Box. He is married to a soulless ginger and has two beautiful daughters who are thankfully not soulless gingers; and is legally allowed to marry people in 35 states. He has been a wrestling fan since 1982 and has been writing for 411 since May 24th, 2004; contributing over 3,000 columns, TV reports and video reviews to the site.

Your heart is free. Have the courage to follow it…TO CSONKA'S TWITTER!

http://www.twitter.com/411wrestling
http://www.twitter.com/411moviestv
http://www.twitter.com/411music
http://www.twitter.com/411games
http://www.twitter.com/411mma

comments powered by