SPOTLIGHTS
Tremendous Tirades 10.12.13: Ring of Honor TV
Posted by Larry Csonka on 10.12.2013

Lethal vs. Taven…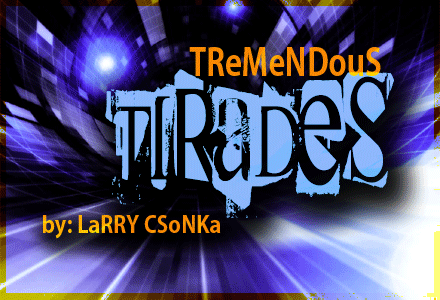 Introduction
As a reminder, this will not be another traditional recap, but instead it will be a mash up of the Rs, Instant Analysis and my usual Twitter ramblings I would do during the shows; completely uncensored and as the ideas flow unfiltered to the old keyboard. As always, I encourage discussion and even disagreement, just do so in a respectful manner. I will be doing the review for Raw and most PPVs and iPPVs going forward.

---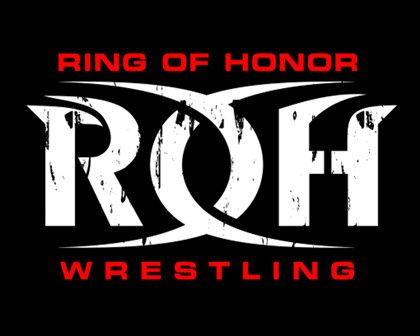 ~ROH TV~
~10.12.13~
~EPISODE 108~
~Lethal vs. Taven…~
Highlights of Adam Cole winning the ROH Title and the aftermath of Death Before Dishonor XI.

Adam Page defeated ACH: I haven't seen a lot of Page, so I really don't have an opinion on him at this time. ACH is a ton of fun to watch and I always look forward to his matches. Short match, about 3:30, but they fit in a lot of stuff and the crowd was lively. Good back and forth action overall, with the finish being ACH hitting a big high cross off the ropes, Page rolling through and that was enough for the win. ACH has mostly been a tag team guy in ROH and they are looking to establish Page, so I get the decision. It was an energetic way to open the show, but too short for me. I mean, ok, they want to push Adam Page. What do I know about him? They did nothing to tell me anything about him or give me a reason to care about the guy. It just felt like two guys thrown out there to kill time.
Rating (1-10): 6.0



Nigel is in the ring, and puts over the ROH Title Tournament and the fact that he was proud to be a part of ROH. That was until the actions of Adam Cole after the finals. At Glory By Honor, the main event will be a two-hour time limit, eight-man elimination tag. The four champions will face the top four contenders. Michael Elgin will be on the all star challengers team. Jay Briscoe then made his appearance, and wondered how he was not placed in the match. He then Cole was a bitch for what he did at the iPPV. He did what Daddy Briscoe said, gave the man that won the title the belt, but Cole attacked him. But in Chicago, he will be cleared to wrestle, and he wants in the match. Nigel said the match was booked and couldn't change it. This led to Elgin making his way to the ring, and stating he had Cole pinned at the iPPV, but the ref couldn't make the count. He then said Jay never defended the title against him as scheduled. Elgin says he will fight for himself and by himself, and will beat every champion to get a chance at Cole. Refs entered the ring, and Elgin says he no longer fights for ROH, but instead his own definition of honor, because he is the uncrowned world champion. Jay claimed he was the real champion and they got separated. Never usually a fan of Elgin on the mic, but this was pretty good.


Roderick Strong defeated Mike Mondo : Mike Mondo is back and I really cannot say that I care. The guy has never done anything to impress me as a performer, but maybe that will change. Strong right now is just a guy, as he has done it all in ROH, and seems to have no direction. This was another short, but spirited bout, lasting again around 3:30. Strong won clean with the powerbomb and looked good. After the match he put over ROH, and the talent he has faced. He name dropped Generation Next and all of his accomplishments and said he has been the most consistent guy on the roster for 10-years and is Mr. Ring of Honor. That is all well and good, but he desperately needs some direction. Good, you've been here and done a lot, but what are you doing right now? Much like the first match, it was perfectly acceptable and wasn't bad but it was short and there is no real reason to care about Strong. "I have been here, I have done it all, but I'm not doing anything right now aside from losing in the title tournament and beating a guy that was Cornette's boy." Give me a reason to care please.
Rating (1-10): 6.0



We see the debut of Outlaw Inc, beating down QT Marshall & RD Evans.

Outlaw Inc (Homicide & Eddie Kingston) defeated Marshall Law (QT Marshall & RD Evans): Marshal and Evans are in the ring, as Veda Scott claims that Marshall Law were assaulted by Outlaw Inc, and it is all ROH's fault. Evans and Marshall decided that they wanted revenge in the ring, and since they are prepared this time, they will get that tonight. HOLY SHIT KINGSTON JUST BACKFISTED EVANS…




ALTERNATE TIMELINE!!!!!!!!!!!!!!



Anyway, Outlaw Inc won quickly in a squash after a Steiner Brother's doomsday bulldog. They broke more of Evans fingers, and the cut a promo about helping Nigel clean up ROH. Kingston then called out reDRagon, and said that they could do things prison style. Nigel informed us that they weren't here, which led to Kingston and Homicide staging a sit in. I am slightly interested in Outlaw Inc, but haven't been too excited about the Kingston and Homicide for a while from an in ring standpoint, so I hope that they do well. This is exactly what it should have been, destroying Marshall Law and throwing out a challenge, but I thought it lacked a certain level of excitement. We'll take a wait and see approach.

Rating (1-10): 6.5



ROH officials were able to clear out Kingston and Homicide during the break.

ROH TV Champion Matt Taven defeated Jay Lethal: Very early in the match, like in the first 90-seconds, Lethal faked that Martini or one of the Hotties tripped him up. He took a big bump and all, which led to the referee tossing the entire H.O.T. entourage to the back. This led to Lethal running wild and hitting some dives to pop the crowd before they head to commercial.

The best thing about that was not just the fact that we were looking to have a clean match, but the thing is, and I say it all the time, sometimes heels need to win and win clean. With Martini and Company banished to the back, Taven gets to battle on his own. Also, I thought that Nigel and Kevin Kelly did a good job of putting over Taven, noting that they think he has talent and can do it on his own, but that he may just need to prove it to himself.

I felt that they had a good, but not great match. Certainly not on the level of many of the title tournament matches. The good news was that the crowd seemed into the match, which is always good. The finish saw Taven counter a torture rack attempt by Lethal in the corner, which allowed him to hit the climax for the victory at about 12-minutes. Sometimes heels need to win and win clean, and that is what happened there.

Martini and Company hit the ring post match to celebrate Taven's victory, and to say that he will be the greatest TV champion in the history of the company. Good heel gloating segment to close the show, but more importantly Taven wins clean against lethal, who was coming off a good run in the ROH Title Tournament.
Rating (1-10): 7.2




The Tirade


This week's show was a fine show, but nothing that you need to go out of your way to see. The show felt like filler until the TV Title match, and while I love having the TV Title main event, not having Cole on the show to discuss winning the title and kickoff his era as Champion felt disappointing. I didn't want a 20-mnute opening promo, but I was at least expecting him to make some sort of appearance during the announcement of the Champions vs. All Stars match. I guess that promo will come next week. The show was fine and easy to watch, but felt like a step down following the strong run of shows that featured the ROH Title Tournament matches.

Show Rating: 6.75

As a reminder, I will be going by the 411 scale…

0 - 0.9: Torture
1 - 1.9: Extremely Horrendous
2 - 2.9: Very Bad
3 - 3.9: Bad
4 - 4.9: Poor
5 - 5.9: Not So Good
6 - 6.9: Average
7 - 7.9: Good
8 - 8.9:Very Good
9 - 9.9: Amazing
10: Virtually Perfect

The final rating is not simply an average of the rated segments above. The rating takes them into account as well as the segments that are small but not scored, the flow of the show, the overall booking, build to PPV, crowd reactions, and so on and so forth.




---
Have you checked out the Csonka Podcasting Network? If you haven't, you should We run anywhere from 15-20 shows a month, discussing pro wrestling, the world of MMA, the NBA, general sports, popular TV series of the past, bad movies, battle rap, interviews, MMA & Wrestling conference calls and more! Around 10 different personalities take part in the various shows, which all have a different feel; so you'll likely find something you like. All of the broadcasts are free, so go ahead and give a show a try and share the link with your friends on the Twitter Machine and other social media outlets! Running since May of 2011, there are currently over 350 shows in the archive for you to listen to.



Larry Csonka is a Pisces and enjoys rolling at jiu jitsu class with Hotty McBrownbelt, cooking, long walks on the beach, Slingo and the occasional trip to Jack in the Box. He is married to a soulless ginger and has two beautiful daughters who are thankfully not soulless gingers; and is legally allowed to marry people in 35 states. He has been a wrestling fan since 1982 and has been writing for 411 since May 24th, 2004; contributing over 3,000 columns, TV reports and video reviews to the site.


Your heart is free. Have the courage to follow it…TO CSONKA'S TWITTER!

http://www.twitter.com/411wrestling
http://www.twitter.com/411moviestv
http://www.twitter.com/411music
http://www.twitter.com/411games
http://www.twitter.com/411mma
comments powered by