SPOTLIGHTS
411's WWE Raw Report 10.28.13
Posted by Larry Csonka on 10.28.2013

Randy Orton's championship celebration headlined Raw, Damien Sandow cashed in Money in the Bank and challenged John Cena for the World Title, The Wyatt Family laid out Daniel Bryan and CM Punk and much more! Check out 411's complete WWE Raw Report for all the details!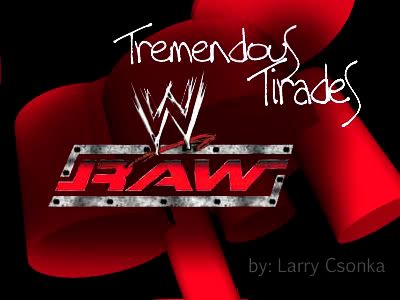 Old school graphic…

Welcome to 411's LIVE WWE Raw Report 10.28.13
Championship Roll Call:
WWE Champion: Randy Orton
World Champion: John Cena
US Champion: The Shield's Dean Ambrose
IC Champion: Curtis Axel
Unified Diva's Champion: AJ Lee
WWE World Tag Team Champions: Goldust and Cody Rhodes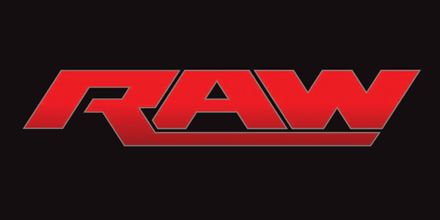 Highlights from last night's WWE Hell in a Cell PPV.


CM Punk faces Ryback tonight, fans pick the stipulation.



THE CHAMP IS HERE – NO THE OTHER GUY – THE ONE WITH THE NEW ARM


Cena says he is used to the reaction (mixed) and all that it means is that he is back. He asks if they missed him and he gets a positive response and some yes chants. He says some feel that he came back too early, and thanks JBL. He had to listen for weeks as JBL said he was coming back too soon and that Del Rio would put him back on the shelf. He did so while doing a very bad JBL impersonation. But he thanks JBL for motivating him, and says he is back for good. He knows what the world title means, and that is that he is not only back on Raw, but he is back on Smackdown. He is going on the European tour to fight as the champion. Sure he has to wear the brace, talk to the doctor, and has to ice it down, but he is back. He is excited to be here, but he knows tonight that Orton has a celebration later tonight, so he will stop talking now. But he promises he is back and puts over Del Rio and says that they have a rematch. If you want some, come get some, because even stronger is more than a hashtag. The champ is here.

Damien Sandow then appears and has something to say. Sandow claims that the uncrowned champ is here and adds that Cena is not fooling him. It is humanly impossible for Cena's injury to heal in the time he was gone, and he saw what Del Rio did to him last night. Sandow says that Cena is afraid that he will cash in right now. He can cash in any time and any place, like right now… then again, any night but tonight. Sandow teases leaving, but then beats down Cena with the briefcase, attacking the arm! He then posts Cena's arm multiple times and slams him to the barricade while yelling, "RISE ABOVE THIS!" Sandow then slams Cena to the steps, then takes them apart and grabs a chair. Sandow them conchairtos Cena's arm on the steps with the chair, and says MY TIME IS NOW! He calls for the ref and is cashing in! We go to a commercial…




World Title Match: John Cena © vs. Damien Sandow


They ring the bell as we come back from commercial and we're a go. Cena tries to keep the injured arm away from Sandow, but Sandow gets the divorce court and covers for 2. Sandow then posts Cena, and gets a roll up for 2. Sandow continues the attack on the arm, and covers for 2. Sandow in control, Cena battles back with a belly-to-belly suplex, but Sandow back to the attack on the arm. To the corner and elbows by Sandow, and the ref backs him off. Suplex by Sandow and a cover for 2. Top wristlock by Sandow, Cena to his feet and delivers knees. Off the ropes, boot by Cena and then a backdrop and we head to a commercial…

We are back from commercial as they trade shots, and Cena gets a shoulder block and both men are down. Back to their feet, clotheslines by Cena. Proto bomb follows, and Cena is slowed due to the arm. Five knuckle shuffle stopped by Sandow, a neck breaker connects and Sandow covers for 2. Sandow sends Cena to the corner, as we see the doctor watching on. Sandow continues the attack on the arm, but Cena looks for and gets the AA but Sandow rolls to the floor. The doctor checks on Cena, but Cena waves him off. Cena to the floor, grabs Sandow and rolls him back in with one arm. STF by Cena, but he can only use one arm and Sandow escapes. Necktie neck breaker by Sandow gets a close 2. Sandow looks for the full nelson slam, countered by Cena and Sandow is able to kick out. They struggle to their feet, and Sandow locks in the crossface. Cena struggles, and looks to power out and does. Sandow then kicks him away, full nelson slam by Sandow! 1…2…NO! Sandow sets Cena up top now, follows him up and looks for a superplex. Cena fights him off with rights and head butts and Sandow is down to the mat. Cena MISSES a cross body and clutches at his knee. Sandow tries a piledriver, but Cena counters and gets the AA and retains….

OFFICIAL RESULT: John Cena @ 13:00 via pin


Dean Ambrose says he has to defend his US Title against Big E. Langston tonight. The Shield puts over Langston, but says they under estimated him and will not make that mistake tonight. Ambrose says he will defend the only title they have left, and will deliver because he always does. Reigns and Rollins didn't exactly look happy with what he said.




US Tile Mach: Dean Ambrose © w/Reigns and Rollins vs. Big E. Langston


Langston on the attack early, but Ambrose back with a clothesline and then gets a cover for 1. To the corner, clothesline by Ambrose, and then a neck breaker by Ambrose gets 2. Right by Langston, ad then a clothesline levels Ambrose. A belly to belly follows, and as he goes for the big splash, Reigns pulls the top rope down for the DQ

OFFICIAL RESULT: Big E. Langston @ 2:00 via DQ


The Shield then beats down Langston, and the Usos make the save. The faces clear the ring, and here comes Brad Maddox. TAG TEAM MATCH PLAYA!




The Usos and Big E. Langston vs. The Shield (Ambrose, Reigns and Rollins)


Joined in progress as Reigns beats down an Uso, and then tags in Ambrose. A suplex follows, tag to Rollins and he lays the boots to I guess we'll call him Jimmy. An enziguri by Rollins follows, and a cover gets 2. Reigns tags back in and covers for 2. Some punishment follows, tag to Ambrose, who hits a dropkick and covers for 2. Chinlock by Ambrose, but Jimmy battles back, hits a jawbreaker and then an enziguri. Tag to Reigns and he eats a SICK looking DDT and BOTH men are down. Tag to Jey, house of fire here as he takes on all members of the Shield. Spinebuster to Rollins, and then connects with the Samoan clambake in the corner and covers for 2 as Ambrose makes the save. It breaks down, Langston takes Ambrose to the floor. Rollins sets Jey up top, looks for a superplex, countered and Jey tosses him to the mat. Superpfly splash eats knees. Tag to Reigns, Jimmy in to help his brother, superkicks to Rollins! DOUBLE SPEAR by Reigns and he makes a cover and that is all.

OFFICIAL RESULT: The Shield @ 6:00 via pin





SHAWN MICHAELS EXPLAINS HIS ACTIONS


Shawn Michaels makes his way to the ring to discuss what happened at the Hell in a Cell PPV. Michaels says he knows he owes everyone an explanation for his actions, especially Daniel Bryan. He calls out Bryan so that they can talk face to face. Bryan, looking pissed off, makes his way out. Michaels says he knows Bryan is not happy, but he has to understand. He did not intend for that to happen. Michaels says he called it down the middle (you sold out chants) and then all hell broke loose. When he saw Bryan take out Triple H, well Triple H is his best friend and he doesn't care what anyone thinks because it will not change. Their friendship will take top priority over everything in this business. Triple H was always there for Michaels, in his darkest time, and last night Triple H needed him, so he was there for him. he knows Bryan will not understand or accept it, but he asks that he accept his apology and shake his hand. Bryan refuses and shakes his head know. Michaels says he taught Bryan the basics, but Bryan took it farther than he ever expected, but last night, Michaels taught him a finishing lesson, in the WWE, you do not trust anyone. Not Shawn, not his soon to be wife, not anyone. Michaels says he is humbling himself and being gracious, and says Bryan should show him the respect he has earned and shake his hand. Bryan refuses. Michaels calls him a self-righteous little puke. He has defended Bryan for months, and called him an A+ player. But Shawn says HE is an A+ player, because he is Shawn Michaels. He is giving Bryan the chance to shake his hand, so DO IT! Bryan does, and then PUTS HBK IN THE YES LOCK! Michaels taps repeatedly but Bryan will not let go. Referees make the save and pull Bryan off of HBK.


After the commercial, Rene Young catches up with Daniel Bryan. She then freaks out as the Wyatts (Harper and Rowan) attack Bryan and beat him down as Bray watches on. Bray then picks him up, says the devil made him do it, and delivers sister Abigail on Bryan into the wall. He then slams a production crate into him, leaving him laying.



HANDICAP MATCH: Los Matadores w/Torito vs. 3MB (Mahal, Slater and McIntyre)


Slater has a giant net to try and capture Torito. RANA by one of the Matadores, and then an arm drag follows. Off the ropes, Slater tags in and the 3MB takes control. Quick tags, double team sling shot suplex and McIntyre covers for 2. McIntyre works the arm and grounds the Matadore in the ring, to the corner and Slater tags in. he does his air guitar, and then misses a knee drop. Tag to the fresh Matadore, he runs wild with forearms and then McIntyre accidentally hits Mahal. Slater goes after Torito with the net, fails and Torito goes under the ring. Torito uses a fire extinguisher on Slater, and then charges and "gores" Slater in his ass. Double Samoan drop by the Matadores on McIntyre and that is all.

OFFICIAL RESULT: Los Matadores @ 4:00 via pin


After the match, they use the net on Slater. Torito hits a shoulder block onto Slater and they all celebrate.



Daniel Bryan has been taken to a local medical facility.



AJ Lee and Tamina vs. Nikki and Brie Bella


"The Authority" I forcing Brie to perform, while Bryan is being transported to the medical facility. AJ takes the early advantage on Brie, who then fights back but Tamina gets tagged in. She tosses Brie around, and then works a chinlock. Nikki cheerleads for Brie, she gets to her feet but head butts by Tamina take her back down and Tamina covers for 2. Brie tries to fight back, does and tags in Nikki. Clotheslines by Nikki, dropkick as well. Tamina gets a hot shot, and then tosses Brie to the floor. Nikki fights back, boot and then off the second rope. Tamina catches her, swings her into Brie, and then struggles to get a Samoan drop on Nikki. Tag to AJ, she applies the black widow and Nikki has to tap.

OFFICIAL RESULT: AJ Lee and Tamina @ 4:00 via submission



Kane faces the Miz next.



Kane vs. The Miz


Miz with rights to begin, but Kane fires back with uppercuts and a big boot. Kane covers for 2. Another right by Kane, off the ropes and a boot by Miz. Another, off the ropes and Kane misses a charge and Miz gets his corner clothesline. Miz up top, leaps off and gets caught, Kane chokeslams him and that is all.

OFFICIAL RESULT: Kane @ 1:00 via pin



Kane on the mic and calls out Stephanie McMahon. Stephanie makes her way out and stays on the ramp. He says she has abused her authority, and she has ruined lives. But in this day and age, it is what is best for business. Therefore, the monster is yours to unleash. Kane drops the mic and heads up the ramp towards Stephanie. He then unmasks and hands the mask and wig to Stephanie and leaves. Stephanie holds it high like a trophy.




The Primetime Players hype WWE Merchandise.


We see a WWE.com video, where David Otunga discusses the Big Show's lawsuit against WWE.


CM Punk makes his way to the ring. Punk says he slept like a baby last night, because last night he did what he promised. He got Paul Heyman on top of the cell, beat him with the kendo stick and put him to sleep. Heyman is now history. And now, now his attention goes to Ryback, who is nothing but a Neanderthal without Heyman. He cannot wait to see how the people voted. Everyone should take notice, he means what he says and says whet he means. He ended Heyman, and tonight, he promised to end Ryback. It will be either a street fight, a falls count anywhere match or a tables match.


The fans voted for a Street Fight with 59% of the vote.



Street Fight: CM Punk vs. Ryback


Ryback slams Punk to the corner to begin, and then delivers chops. Boots by Punk, who then hits a cross body off the top for 2. Punk sends Ryback to the floor, dives onto Ryback, caught and Ryback slams him to the post and barricade. Ryback steps on Punk's face, and then looks for toys. Ryback gets a table, sets I tin the ring but Punk attacks with a kendo stick. Ryback slams Punk to the mat, he backs off and then Punk counters a clothesline into a neck breaker and covers for 2. Punk sets up the table now, looks for a kick, Ryback catches him and slams him to the corner. Ryback sets Punk up top, follows and looks for a superplex. Punk battles back, Sakuraba chops by Punk and Ryback back to the mat. Punk off the top and is caught, and Ryback looks for a powerslam, countered and a kick by Punk sets Ryback on the table. Up top, elbow drop connects and right into the anaconda vice! Ryback taps.

OFFICIAL RESULT: CM Punk @ 5:00 via submission


The Wyatts are here. Harper and Rowan look to attack, but Punk has the kendo stick and tries to fight them off. The numbers get to Punk, and the big men beat him down as the crowd chants for Daniel Bryan. Bray enters the ring after Punk has been beaten down, and busted open by the eye. Punk head butts Bray, and tries to fight back again, but gets laid out with a clothesline. Sister Abigail by Bray and the Wyatts stand tall.




Non-Title Match: Cody Rhodes and Goldust © vs. The Real Americans (Swagger and Cesaro) w/Zeb Colter


Goldust and Cesaro to begin. Arm drag by Goldust, off the ropes and another arm drag by Goldust. Knees by Cesaro, tag to Swagger and am arm drag for Swagger. Knee follows, but Swagger slams Goldust to the corner. He and Cesaro with some shots, Cesaro tags in and delivers uppercuts to Goldust. Goldust then comes back with an elbow out of the corner, and covers for 2. Cody tags in, double team on Cesaro and then a running knee by Cody gets 2. Rights by Cody in the corner, Cesaro fights back but Cody hits a gourd buster. Tag to Goldust, bulldog connects for 2. Cody and Swagger tag in, missile dropkick by Cody, and then clotheslines Swagger to the floor. We head to a commercial…

We are back from commercial as Swagger is in control, hitting a clothesline on Cody. Belly to belly follows, and he tags in Cesaro. Gutwrech suplex by Cesaro gets 2. Uppercut by Cesaro, to the corner and a tag to Swagger. Cody tries for a tag, but Swagger slams him back to his corner and remains in control. Vader splash by Swagger, Cesaro takes out Goldust and then leaps over Swagger for the double stomp and covers for 2. Cody runs for a tag, but gets tossed into the huge uppercut by Cesaro, who covers for 2 after the save by Goldust. Rights by Cesaro to Cody, but Cody fights back with body shots. Cody manages to send Cesaro to the floor, looks for a tag now, Cesaro back in and tags Swagger, but Cody tags Goldust! Goldust runs wild, uppercut to Swagger, atomic drop and then a running boot to the face. Mounted rights in the corner by Goldust, sends Swagger to the opposite corner, counter and a snap slam by Goldust. Cesaro in, Cody wipes him out to the floor. Big cross body by Goldust gets 2, but Swagger into the ankle lock. Goldust counters, gets a roll up but Cesaro makes the save. Cody then gets sent to the floor, Goldust tosses Cesaro, but Swagger clips the leg and gets the ankle lock on Goldust, who has to tap.

OFFICIAL RESULT: Real Americans @ 12:00 via submission



Highlights of Damien Sandow destroying John Cena, cashing in Money in the Bank, and then losing.


Alberto Del Rio makes his way out to the ramp. Del Rio doesn't care what Sandow did tonight, he is only concerned with John Cena. Last night, Cena stole his world title, but tonight Cena won so Del Rio will get his rematch. Del Rio promises to hurt Cena and to make him pay, because that injured arm is a target that he will attack until he breaks it. The world title belongs to Del Rio, but of course, you already know that.


They hype that the WWE 2K14 game comes out tomorrow. We then get to see a video game simulation between Goldberg and Undertaker.




Summer Rae w/Fandango vs. Natalya w/Khali and Hornswoggle


Summer dances around a bit, but Natalya takes her down as Khali works to exit the ring. Natalya slams Summer down, counters, and Summer with a cover, bridge up by Natalya and a backslide for 2. Summer takes control, kicks Natalya in the face and then covers for 2. Summer takes her to the corner, chokes he rout with the boot and yells at her. Snap mare by Summer, and then work a stump puller. She switches into a pinning combo for 2. Summer then yells some more, elbow drop onto the knee follows and then works the left knee. Summer then slams Natalya's head to the mat, but Natalya fights back, to the corner, knees follow. Summer takes her back down, works a chinlock, Natalya escapes, but Summer covers for 2. Another chinlock by Summer, Natalya to her feet and elbows out. Off the ropes and a dropkick by Summer, who covers for 2. Summer dances and celebrates with Fandango. Hornswoggle and Khali involved and Khali chops down Fandango. This allows Natalya to get the sharp shooter and the win.

OFFICIAL RESULT: Natalya @ 6:00 via submission





RANDY ORTON'S SUPER FUN TIME CHAMPIONSHIP CELEBRATION


The roster is on the stage again to praise the new face of the WWE. The Shield is down by the ring to make sure the festivities go according to plan.

Triple H and Stephanie make their way to the ring and the Shield joins them. Triple H says a decade ago the chairman of the WWE came to him and asked who he thought would be the face of the WWE. He looked around, and put that man into Evolution, he mentored him and watched him become a star. And then he watched the star do horrible things to everyone, including himself and his family. But the monster matured and became an A+ player, and Triple H watched on with pride as he won the WWE Tile and became the face of the WWE. Not a troll or a B+ player, who is in the hospital right now, an A+ player that fulfilled Triple H's prophecy, he now presents that man, Randy Orton.

Orton makes his way to the ring, and he and Triple H hug. Then they have a group hug with Stephanie. Stephanie says that Orton is everyone's champion, and represents them, and they should inspire to be Orton. She says to show Orton respect and hands Orton the mic. Orton says being WWE Champion makes him better than everyone. He sounds as if he is losing his voice. He is better than everyone on the ramp, and they can dream of taking the title, because he was born a success. He is superior to the rest of the roster.

The Big Show's music hits. He heads to the ring and brawls with the Shield, and then Goldust, Cody and the Usos come to help. Now the stars in the stage brawl, as Show rushes into the ring, causing Triple H, Stephanie and Orton to bail. Show grabs the mic and says he will not stand by and watch this go down. What is the worst that can happen? He may get arrested, but he has plans for bail. He then says the lawsuit will cost them millions, and doesn't care if he takes every damn dime they have. He has nothing left to lose. Orton sneaks in and levels Show with the title belt. Triple H and Stephanie direct him to attack, but Show is up and KOs Orton! Show challenges Triple H to enter the ring, and he drops the suit jacket, but backs off to the floor with Stephanie. They stare each other down, Triple H teases going into the ring again, but backs off as Show's music hits to close things out. When Show leaves, Triple H then gets into the ring.



End scene.


Thanks for reading.

Have you checked out the Csonka Podcasting Network? If you haven't, you should We run anywhere from 15-20 shows a month, discussing pro wrestling, the world of MMA, the NBA, general sports, popular TV series of the past, bad movies, battle rap, interviews, MMA & Wrestling conference calls and more! Around 10 different personalities take part in the various shows, which all have a different feel; so you'll likely find something you like. All of the broadcasts are free, so go ahead and give a show a try and share the link with your friends on the Twitter Machine and other social media outlets! Running since May of 2011, there are currently over 400 shows in the archive for you to listen to.



Larry Csonka is a Pisces and enjoys rolling at jiu jitsu class with Hotty McBrownbelt, cooking, long walks on the beach, Slingo and the occasional trip to Jack in the Box. He is married to a soulless ginger and has two beautiful daughters who are thankfully not soulless gingers; and is legally allowed to marry people in 35 states. He has been a wrestling fan since 1982 and has been writing for 411 since May 24th, 2004; contributing over 3,000 columns, TV reports and video reviews to the site.


Your heart is free. Have the courage to follow it…TO CSONKA'S TWITTER!

http://www.twitter.com/411wrestling
http://www.twitter.com/411moviestv
http://www.twitter.com/411music
http://www.twitter.com/411games
http://www.twitter.com/411mma

comments powered by